Zoom In
NEW COLORS
The Charles Sunglasses
An eyewear collaboration with Article One, these running sunglasses are handmade in Italy. 
Framed for Fast
We collaborated with Article One to build our first pair of running sunglasses for men and women. Inspired by the founder's shared backgrounds in the sport, The Charles marries a classic silhouette with modern optical technology and frame innovation to provide lightweight, UV-protective sunglasses that don't budge when you pick up the pace. Bridging the gap between technical and tasteful, they work just as well on a sunny tempo as they do when out for beers after the session is done.
EDITOR'S NOTES
"They ride super comfortably for moderate distance road or trail training and tempo work, and if you're looking to infuse your running with a bit of classic fashion, the Charles are pretty tough to beat."
—Ultra Running Magazine
Made from lightweight TR90 polymer plastic with a wire core skeleton and spring hinges Hypoallergenic
Italian-made Divel CR-39 Polarized lenses block 100% of UVA/UVB rays
Anti-reflective coating on back of lenses
Hypoallergenic silicone pads on the nose and ear pieces
Size: 51 - 21 - 145
32 Grams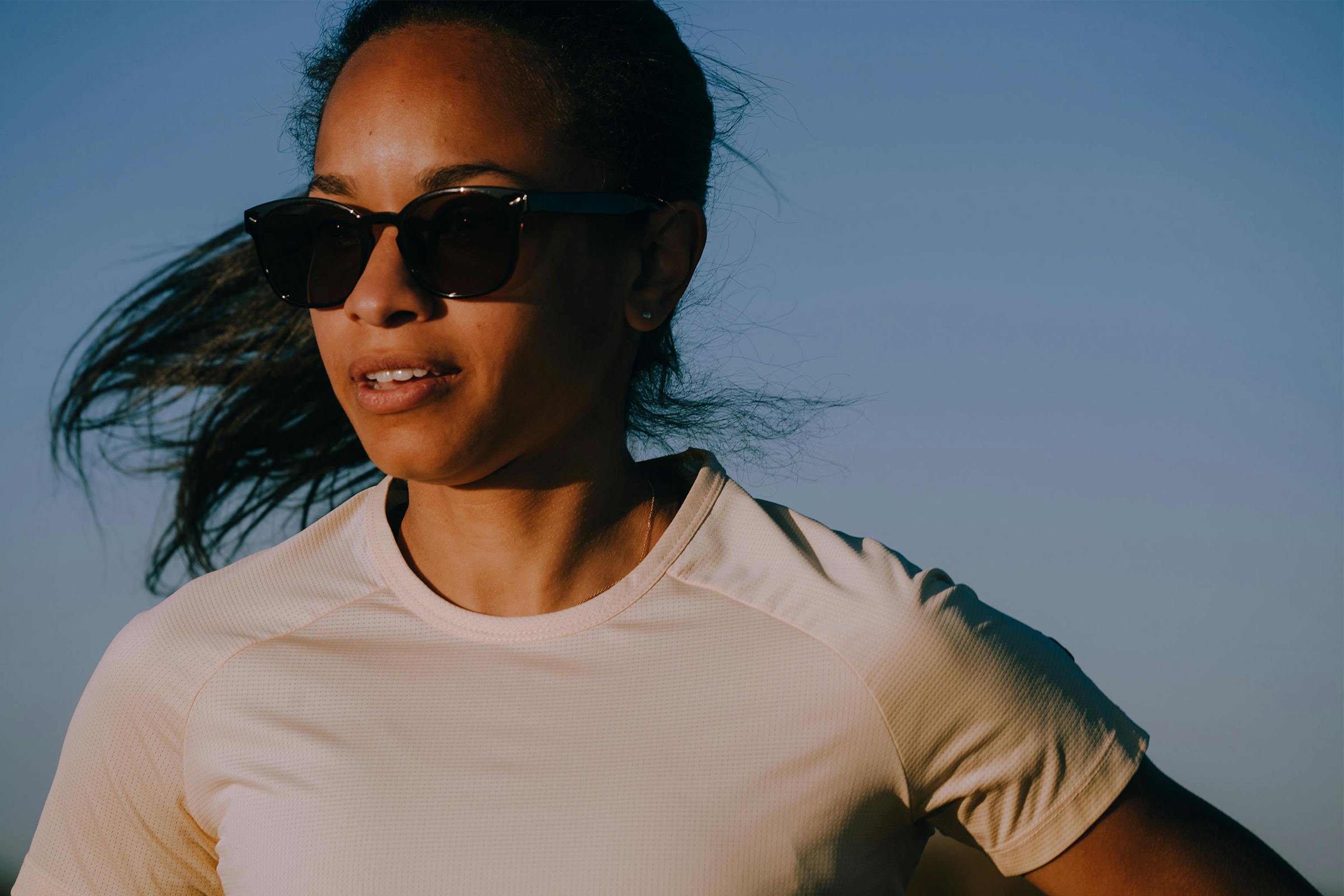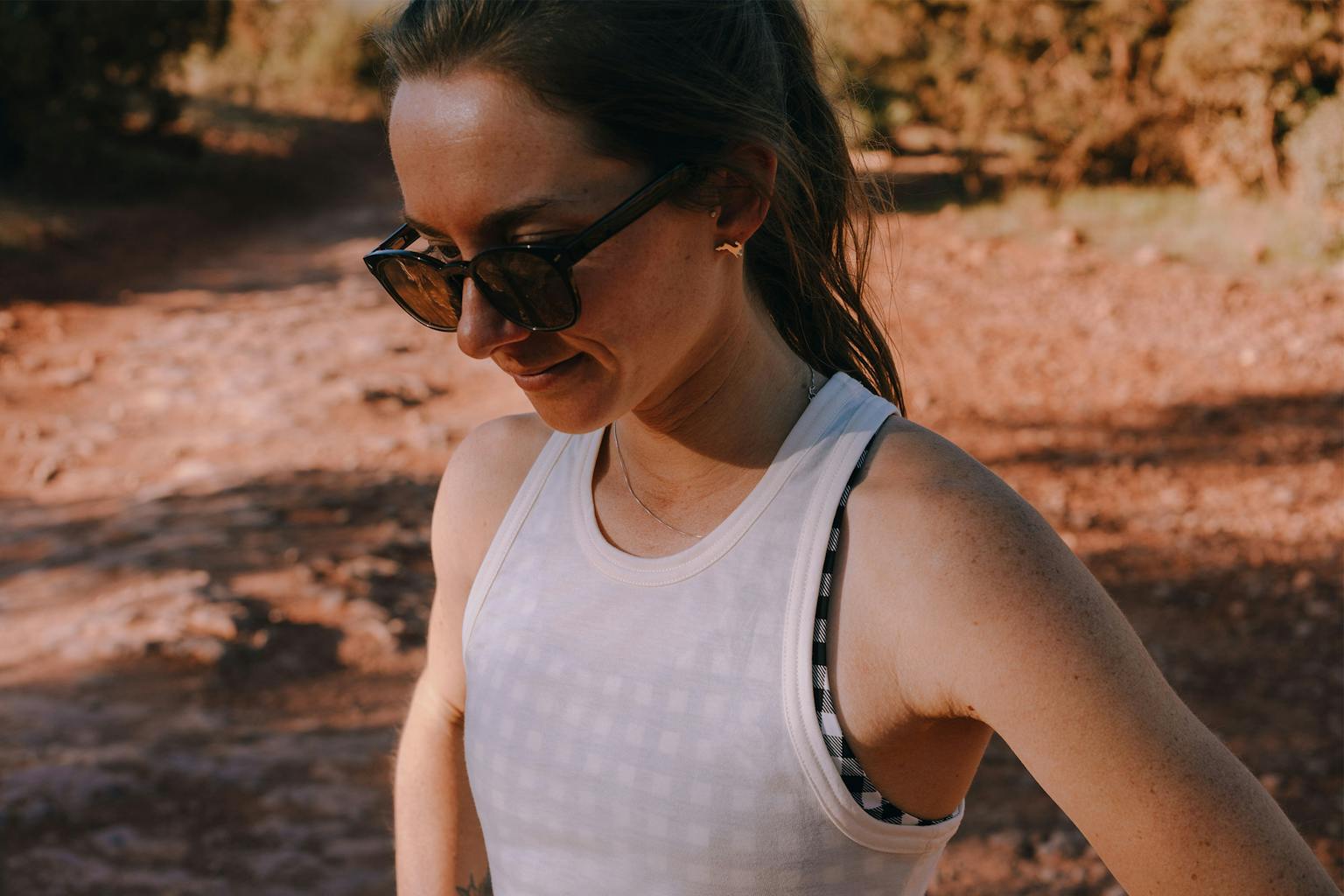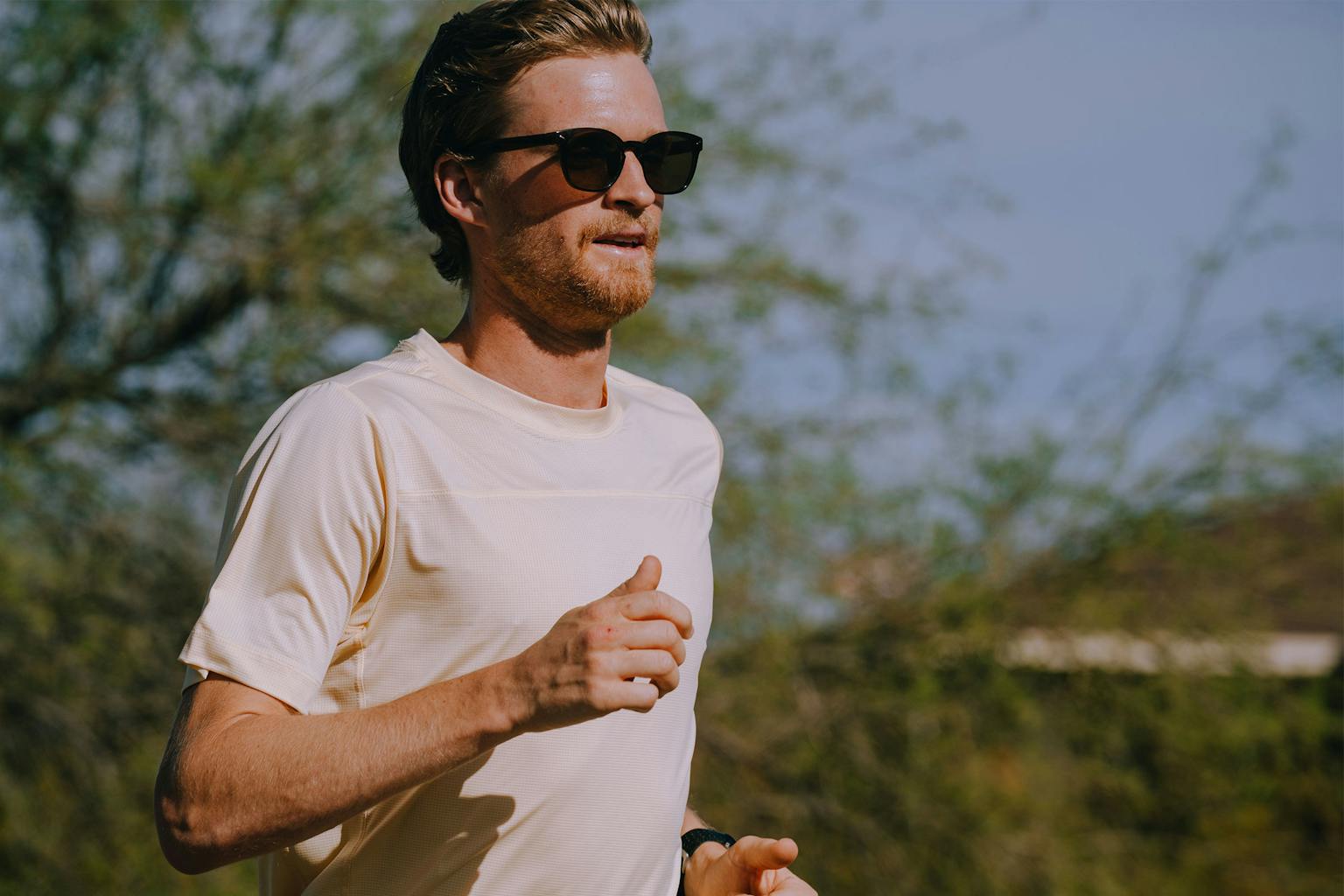 A Modern Classic
To find the balance between running sunglasses that perform well but scream racing, and ones that look good but slip and fog up mid-session, we reached out to our friends at Article One. Founded by runners in Flint, Michigan, Article One crafts beautiful eyewear in Northern Italy. Together, we collaborated on a limited-edition design inspired by our daily runs along the Charles River, combining their expertise in high-quality frames and optics with our understanding of the runner's needs.
Andiamo
Article One frames are handcrafted by three family-owned factories in Northern Italy. The Charles is made with TR90 polymer plastic - produced with Swiss technology as a thermoplastic material that is incredibly durable, flexible and adjustable. The result is a frame that's hypoallergenic, holds its shape after contouring to your face, and is resistant to damage because of its ability to bend under pressure. Most importantly for runners, The Charles is extraordinarily lightweight, with a barely-there feel that stays put at high speeds.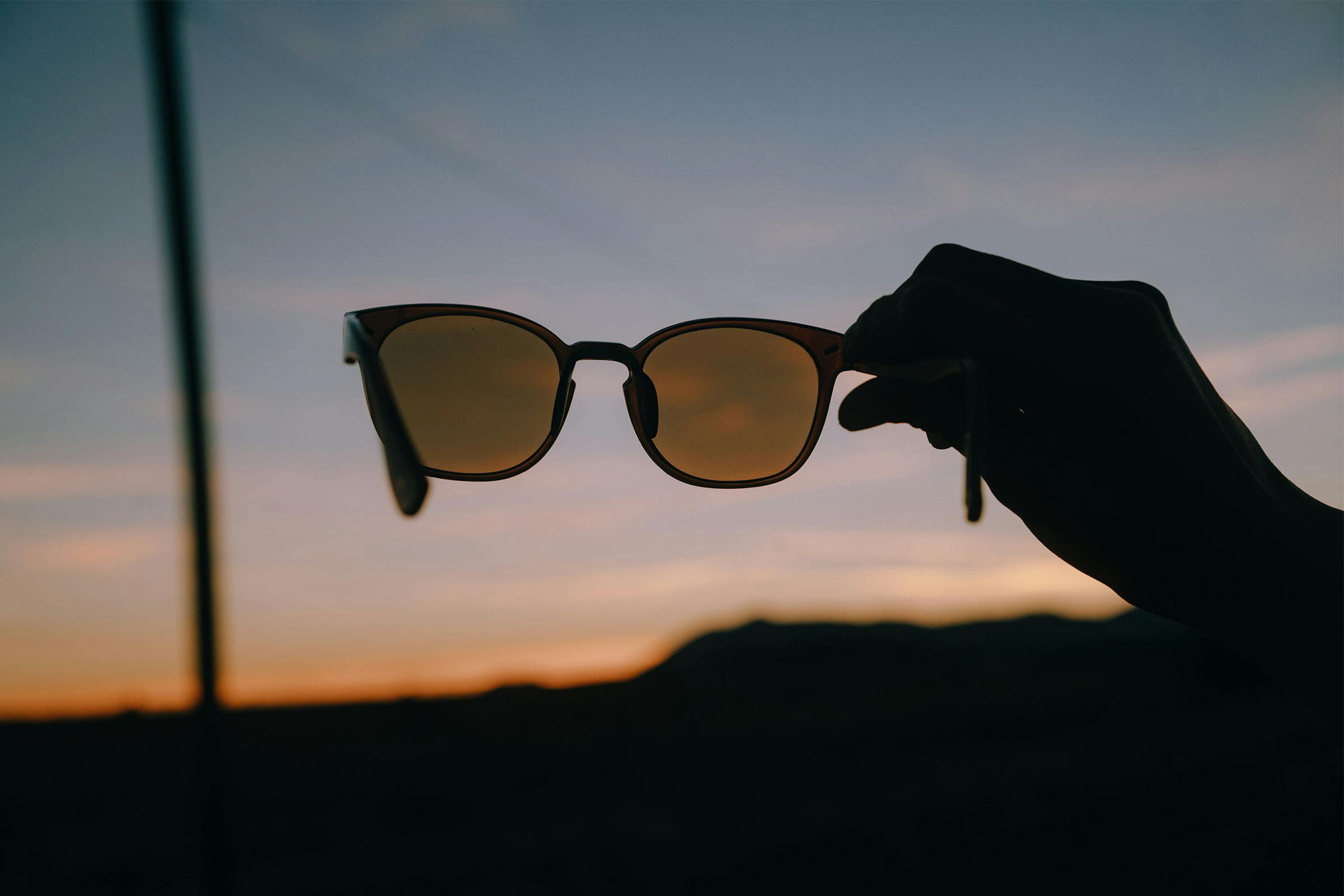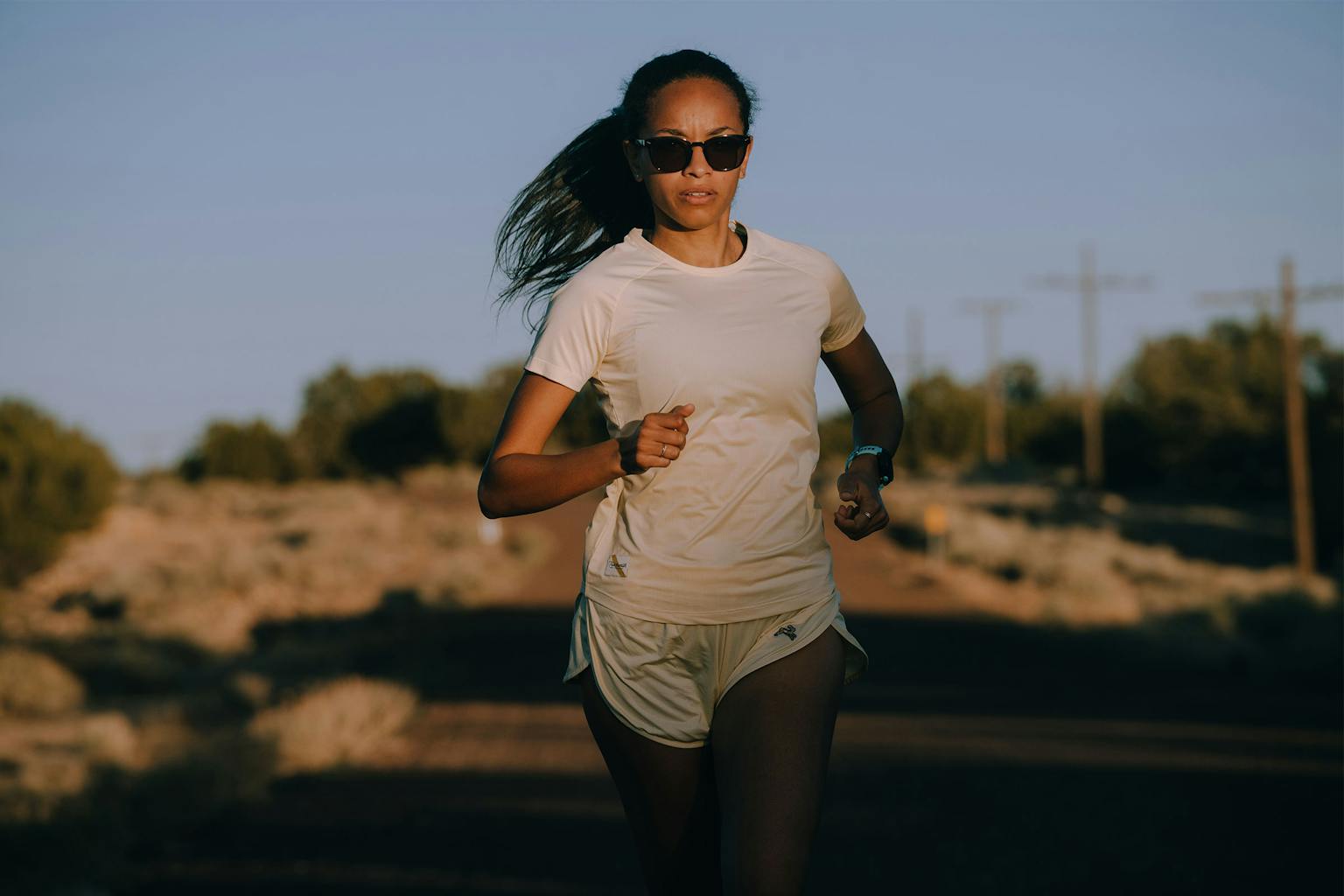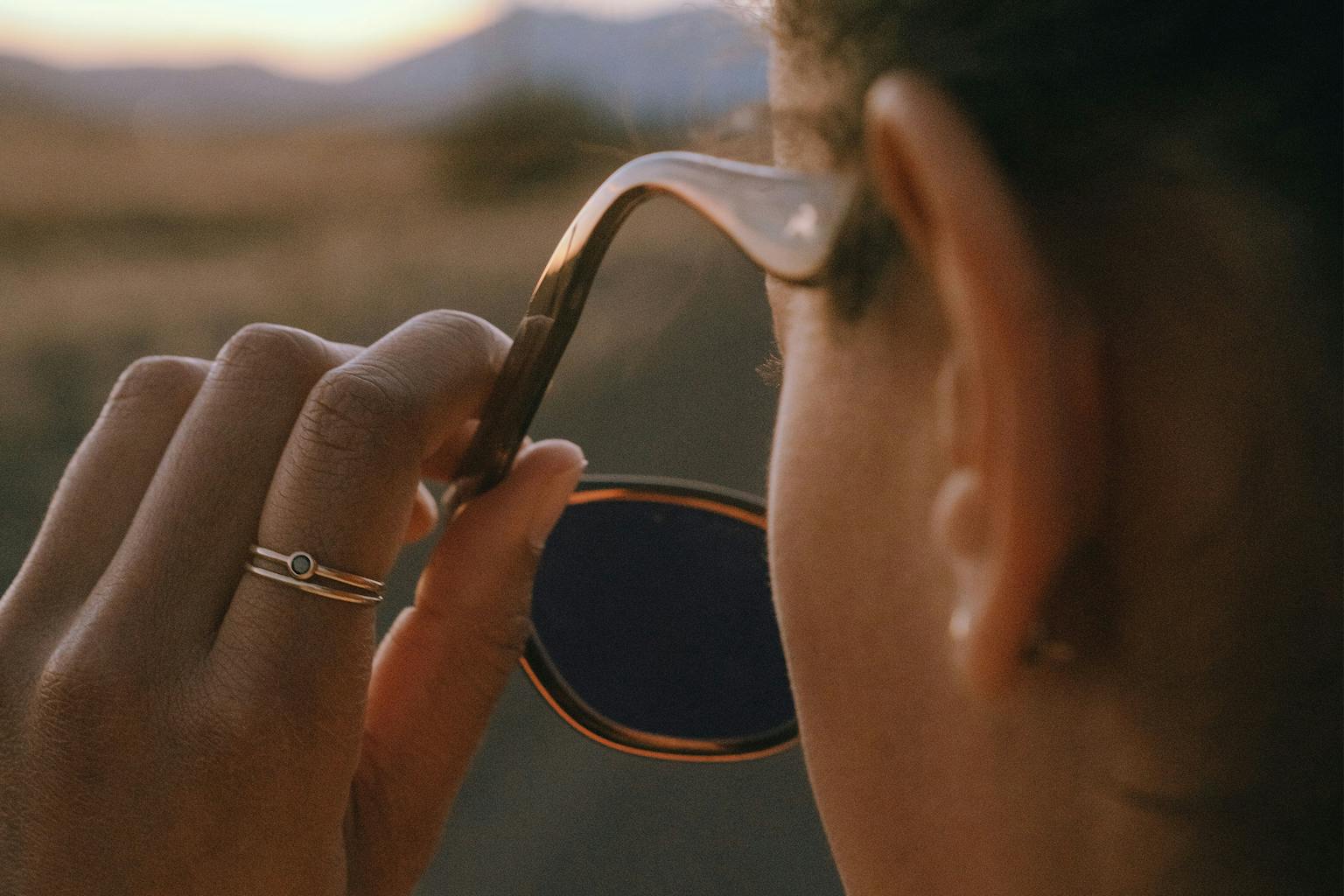 Get a Grip
The Charles features tonal silicone nose pads designed to grip and hold, with a wire core skeleton you can squeeze tight during a workout and let loose afterward. Silicone pads wrap around your ear for additional comfort and stability.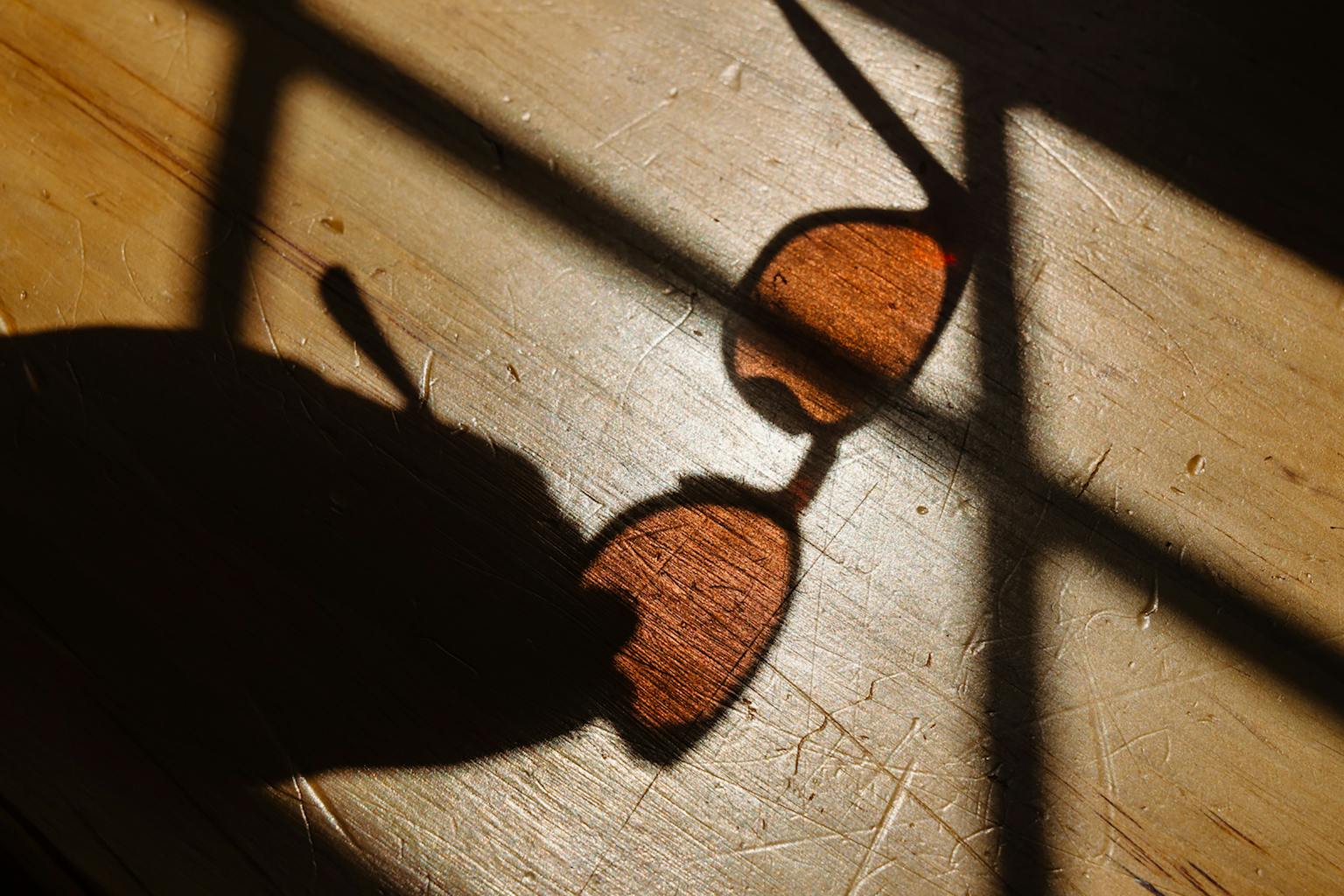 Sun Block
The Charles is finished with Divel, Italian-made, CR-39 Polarized lenses that block 100% of UVA/UVB rays and prevent road glare. The back of the lens features an extra anti-reflective coating to counteract any reflection.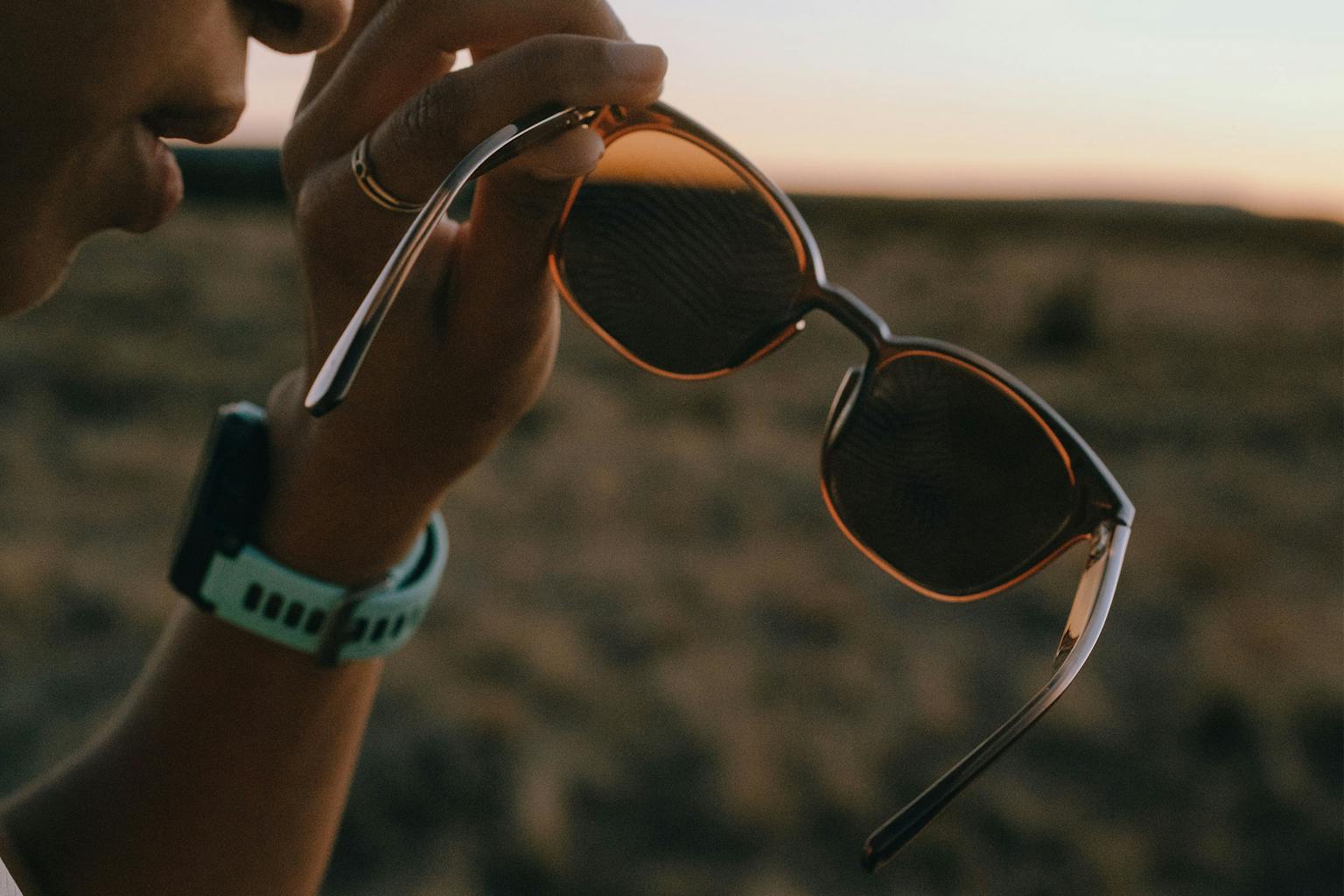 Italian Spring
For the frame's hinges, we turned to Visottica Comotec, the leader in crafting metal components for eyewear, who have been manufacturing in Susegana, Italy since 1947. The Visottica spring hinges create a gentle wrap of the temples while providing slack for head shape and size, making The Charles an easily customizable fit for any face shape.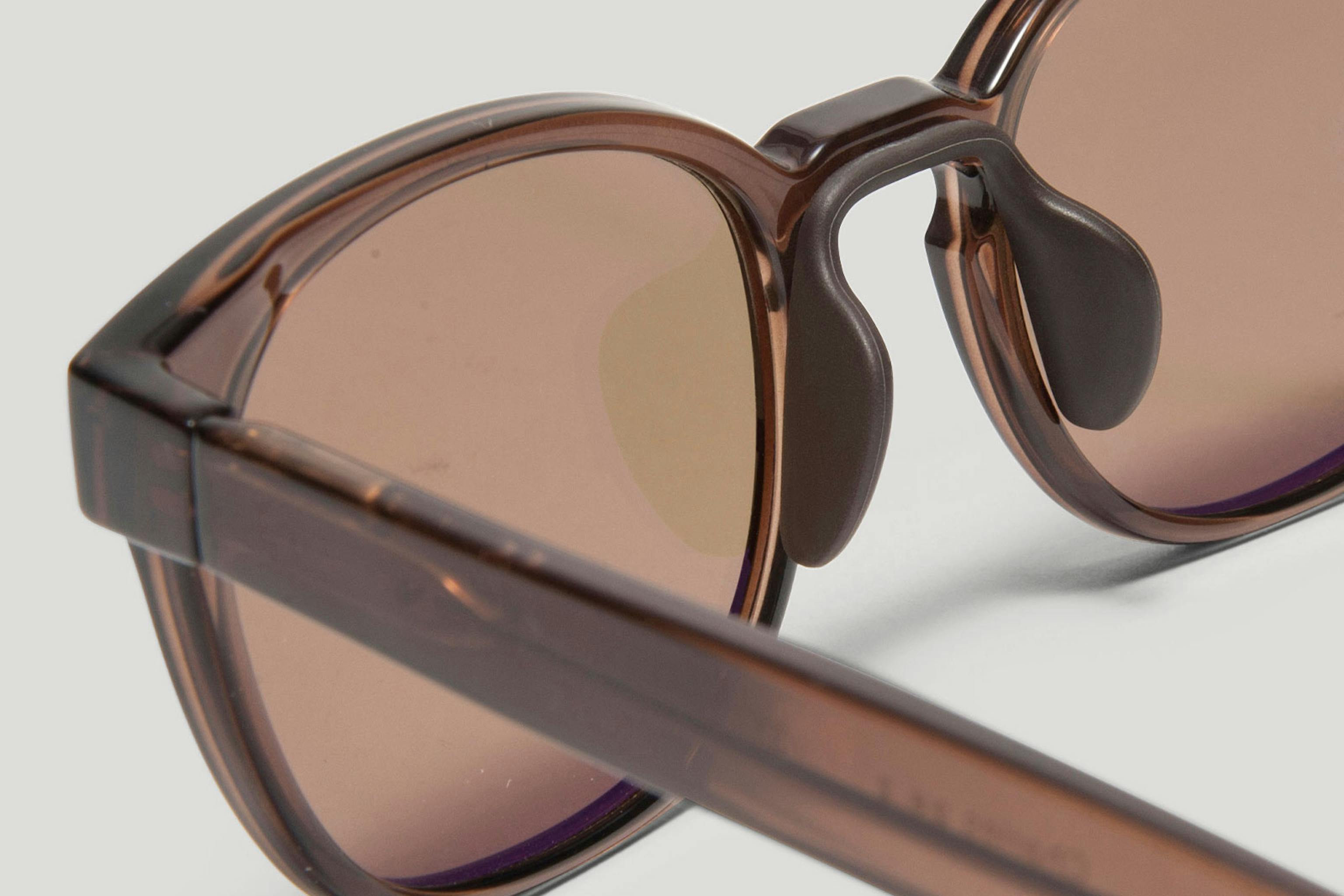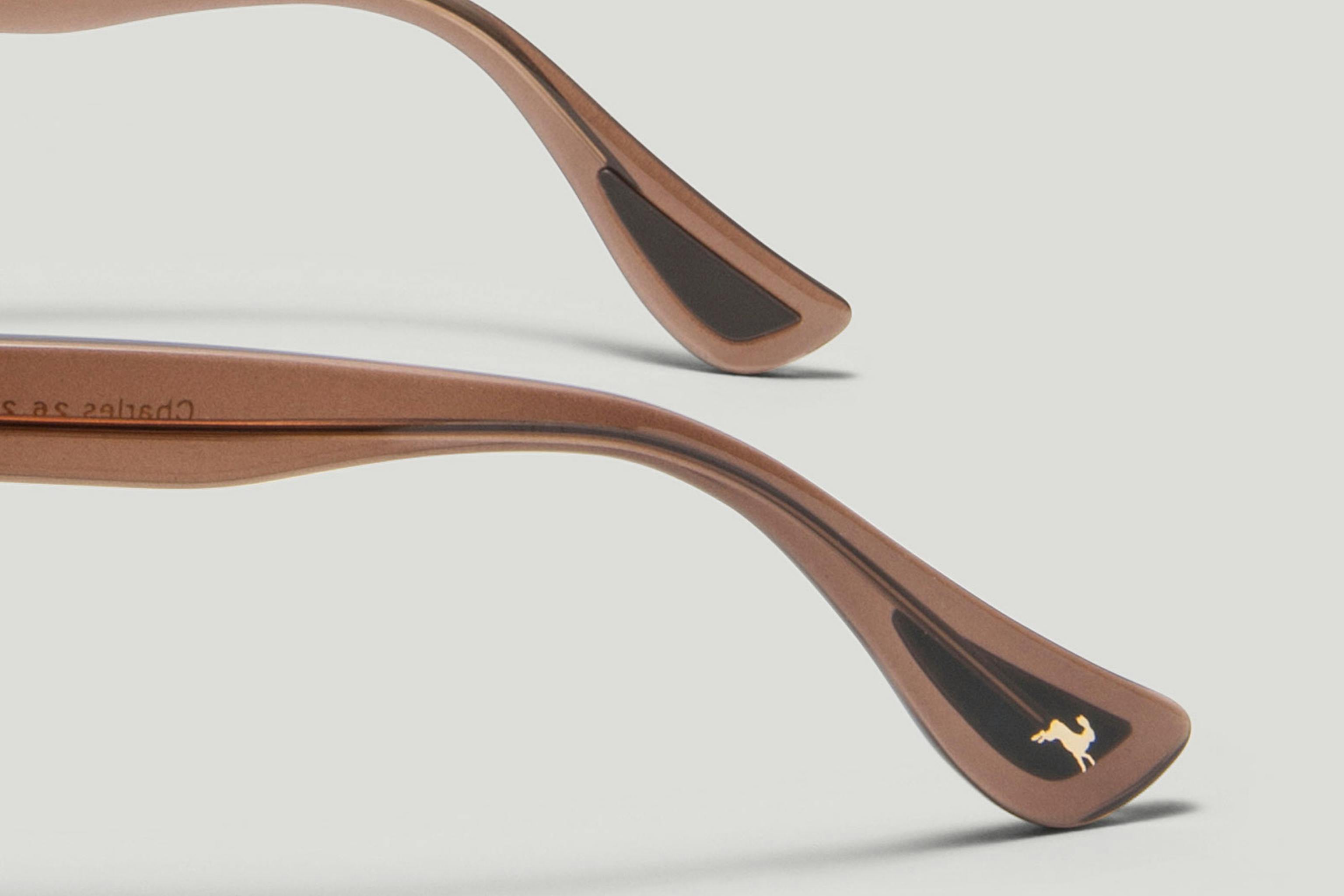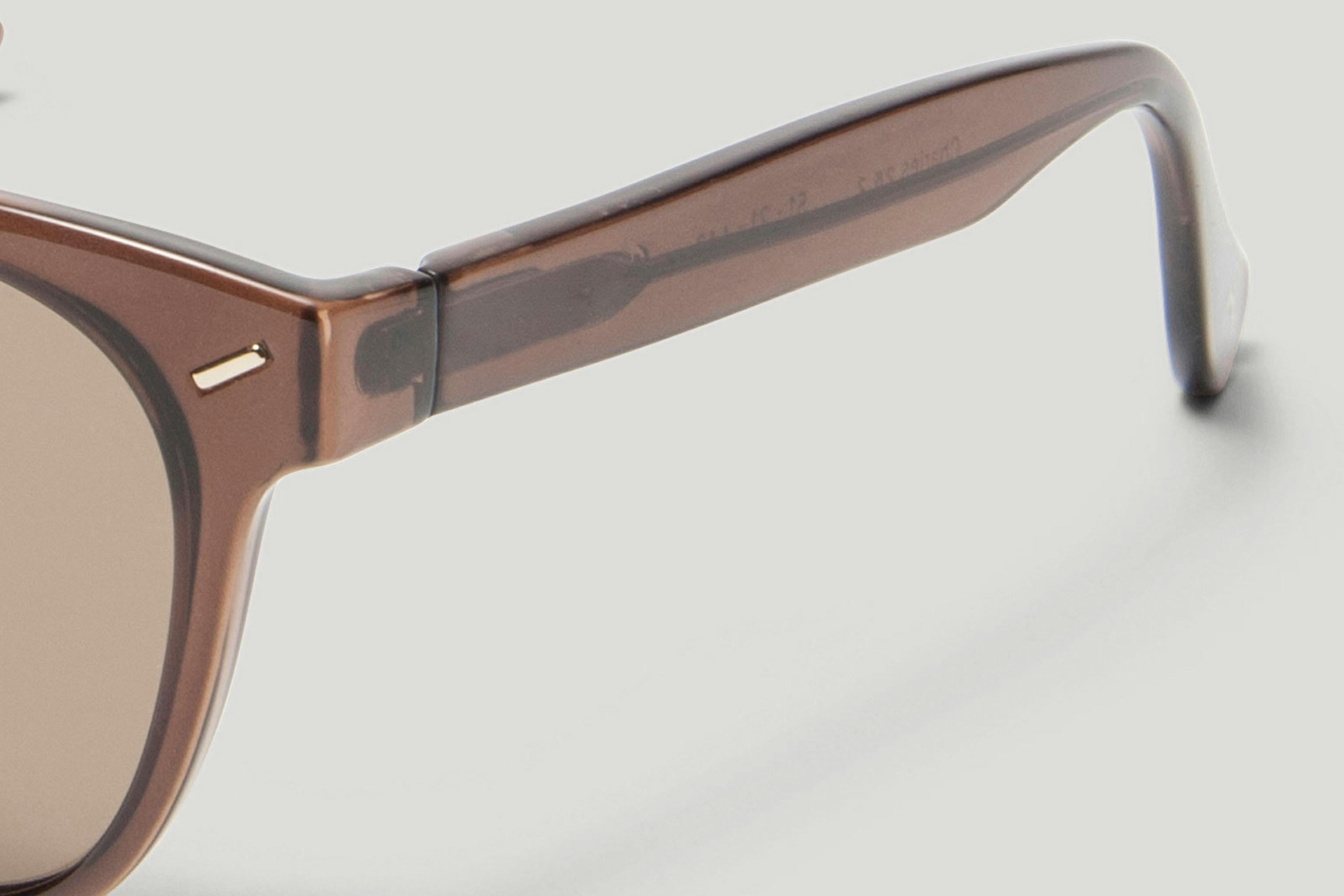 On The Charles
The Charles are available in several colorways that correspond with different routes we've mapped along the river from the Trackhouse, our headquarters on Newbury Street. In the frame's case, we've included a hand-drawn map of the Charles River by Owen Delaney for the next time you're in Boston looking to run.