Zoom In
Daily Crew Sock
A Merino wool and Mulberry Silk Crew Sock
This item is out of stock. Please enter your email address and we will notify you when it is back.
Free Returns & Exchanges
All Hail
Track & Field
Track & Field is wonderful in its simplicity. Higher, faster, stronger. Pick your lane and test your mettle. The result is a colorful hodge-podge of talents and personalities: mighty throwers, fleet sprinters, high-flying jumpers and plucky distance runners sharing one arena and one goal. Victory. Inspired by eighties sports memorabilia, this collection celebrates the all-comers' spirit of track and field.
Features
Merino Wool & Mulberry Silk Crew Sock
Racing Stripe Pull Tab
Shoe Size
Extra-Small
Men 4 - 5.5
Women 6 - 7.5
Small
Men 6 - 8
Women 8 - 10
Medium
Men 8.5 - 10
Women 10.5 - 12
Large
Men 10.5 - 12
Women 12.5 - 14
Fabric
58% Merino Wool
21% Polyamide
19% Mulberry Silk
2% Elastane
Care
Wash Cold
Tumble Dry Low
Non-Chlorine Bleach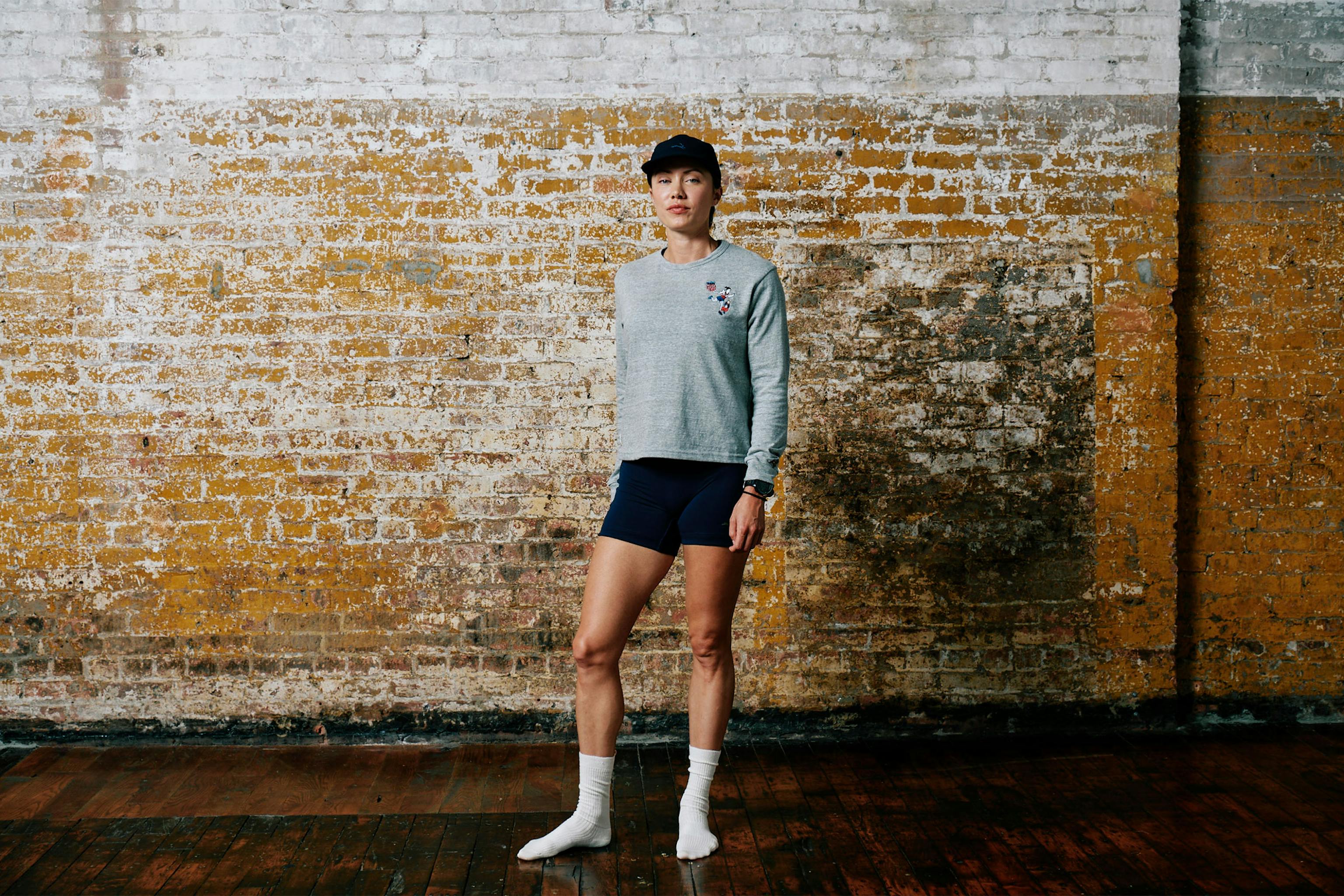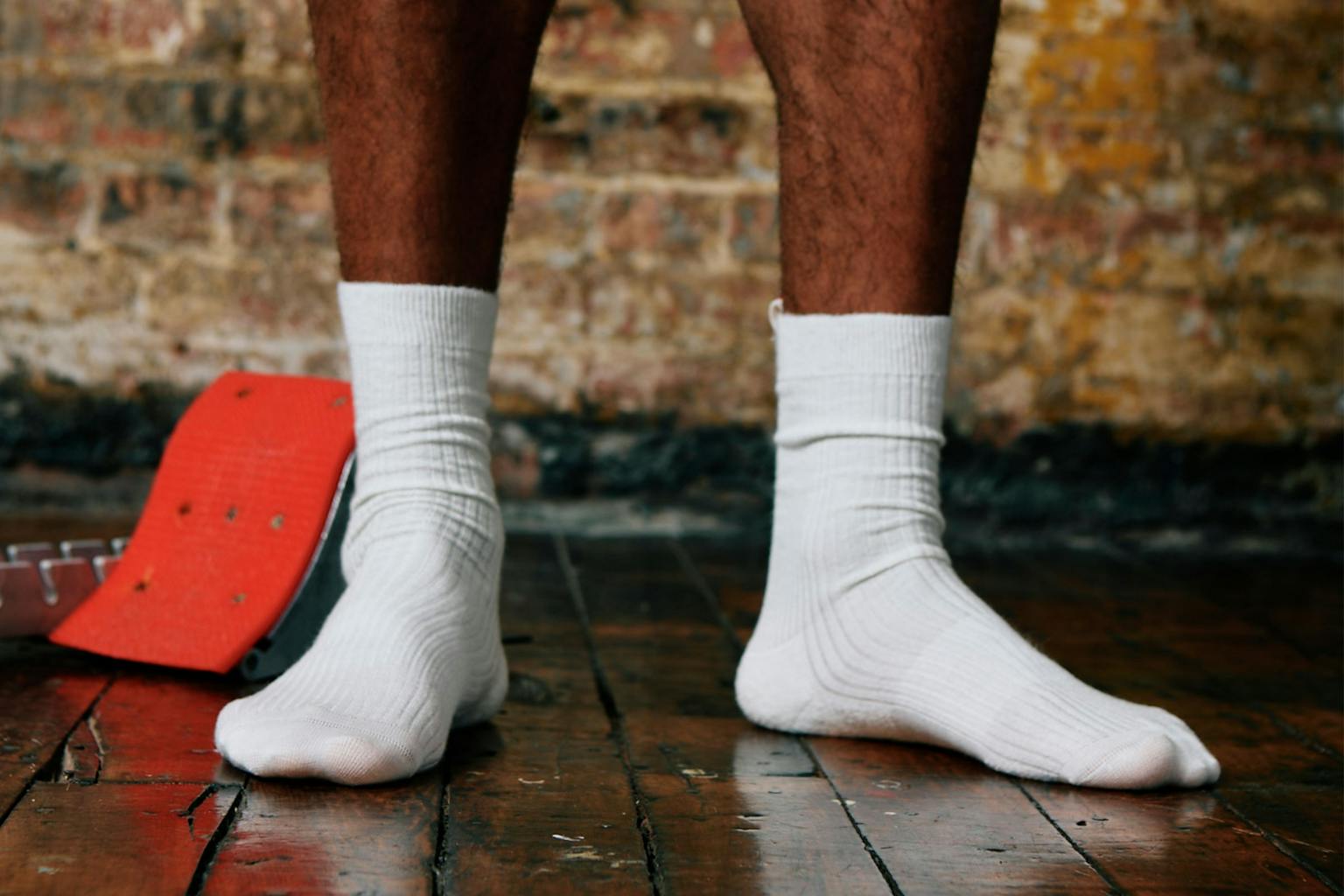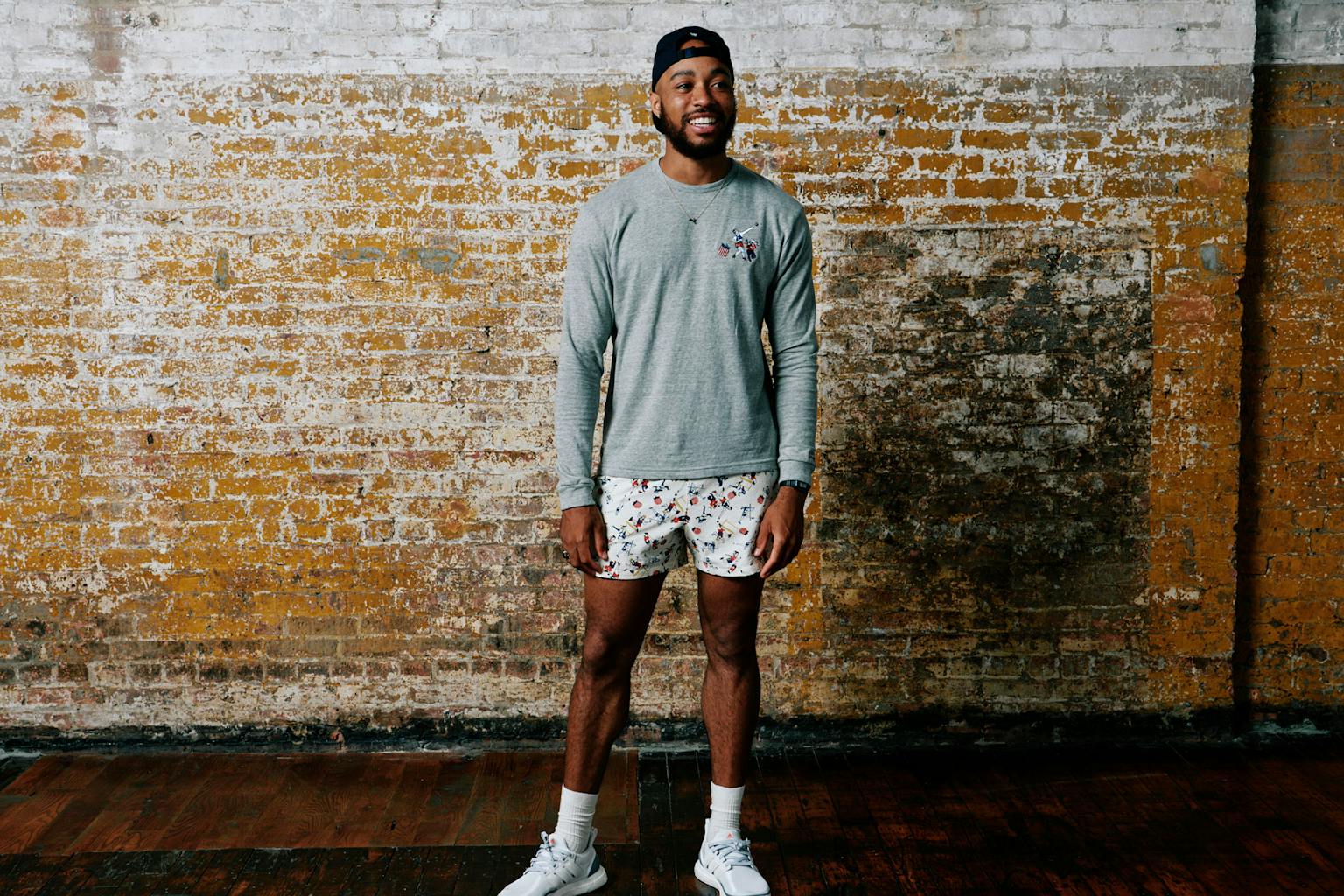 Mulberry Silk
Meets Merino
We're Merino wool evangelists. It's naturally anti-microbial and thermoregulating, and keeps you cool when it's hot and warm when it's cold. Mulberry silk is the world's strongest natural fiber, which helps ensure these socks will look new, even after repeated wear. It's nature's perfect pairing.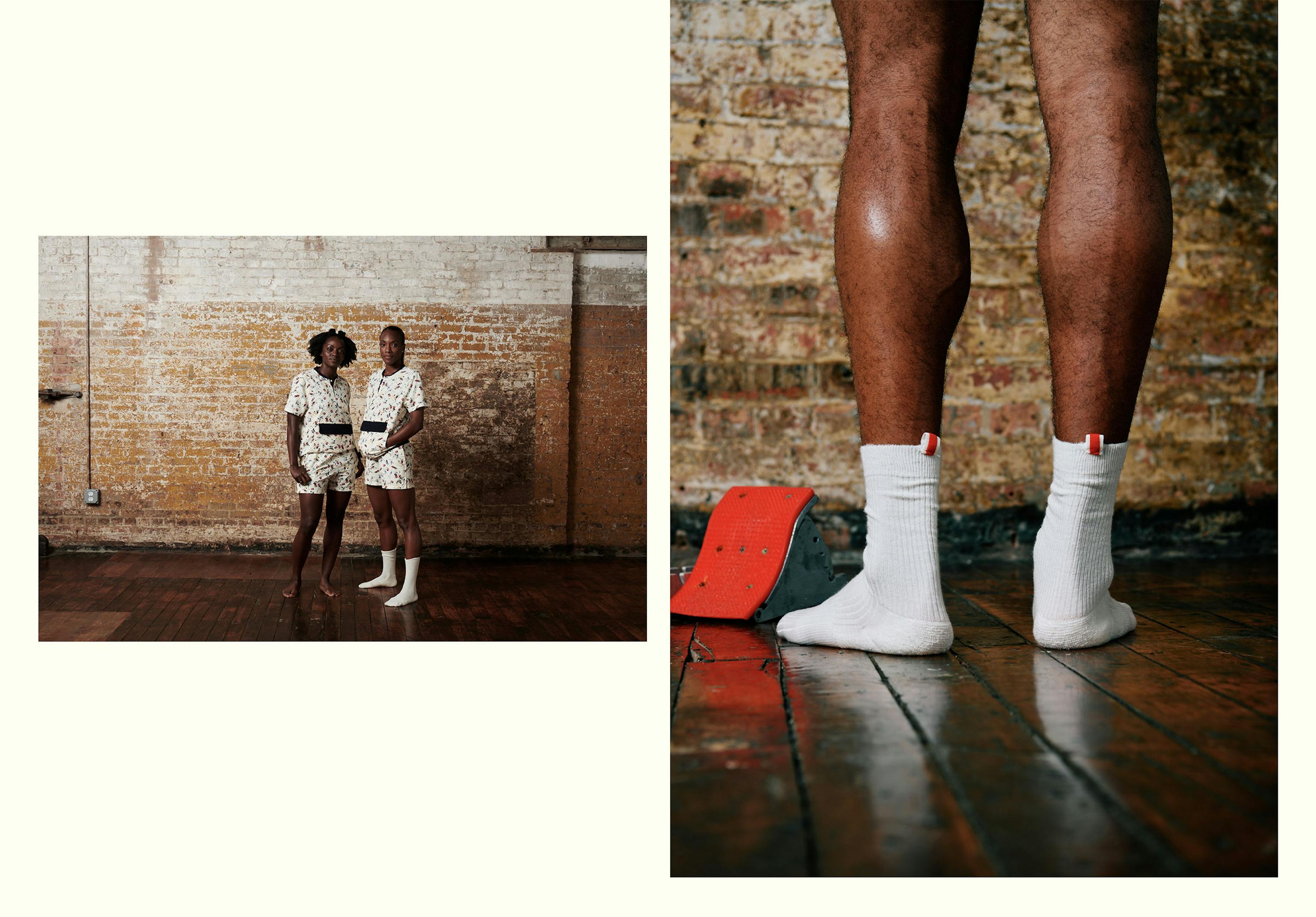 Technical Properties
The ball of foot and the heel are lightly padded for extra cushioning on the run, while an open rib stitch through the body of the sock offers added breathability. Our signature racing stripe detail at the back of the sock acts as a pull tab.
Track is Back
The story behind this one-of-a-kind collection is simple: when scouring eBay late at night for Track and Field ephemera, our founder uncovered a 1980s seersucker fabric with graphics of athletes hurdling, jumping and throwing. Inspired by the theme of the graphics, we knew we wanted to make something surprising and fun to celebrate the spirit of Track and Field. We worked with illustrator Jindrich Janicek to refine the graphics and brought them to life in co-ed pieces that celebrate and are informed by the lifestyle of modern athletes.