Foundation Moves:
A Shoe Donation Event in Philly and Jersey
Words by Russell Dinkins
Photography by Jerome Lowry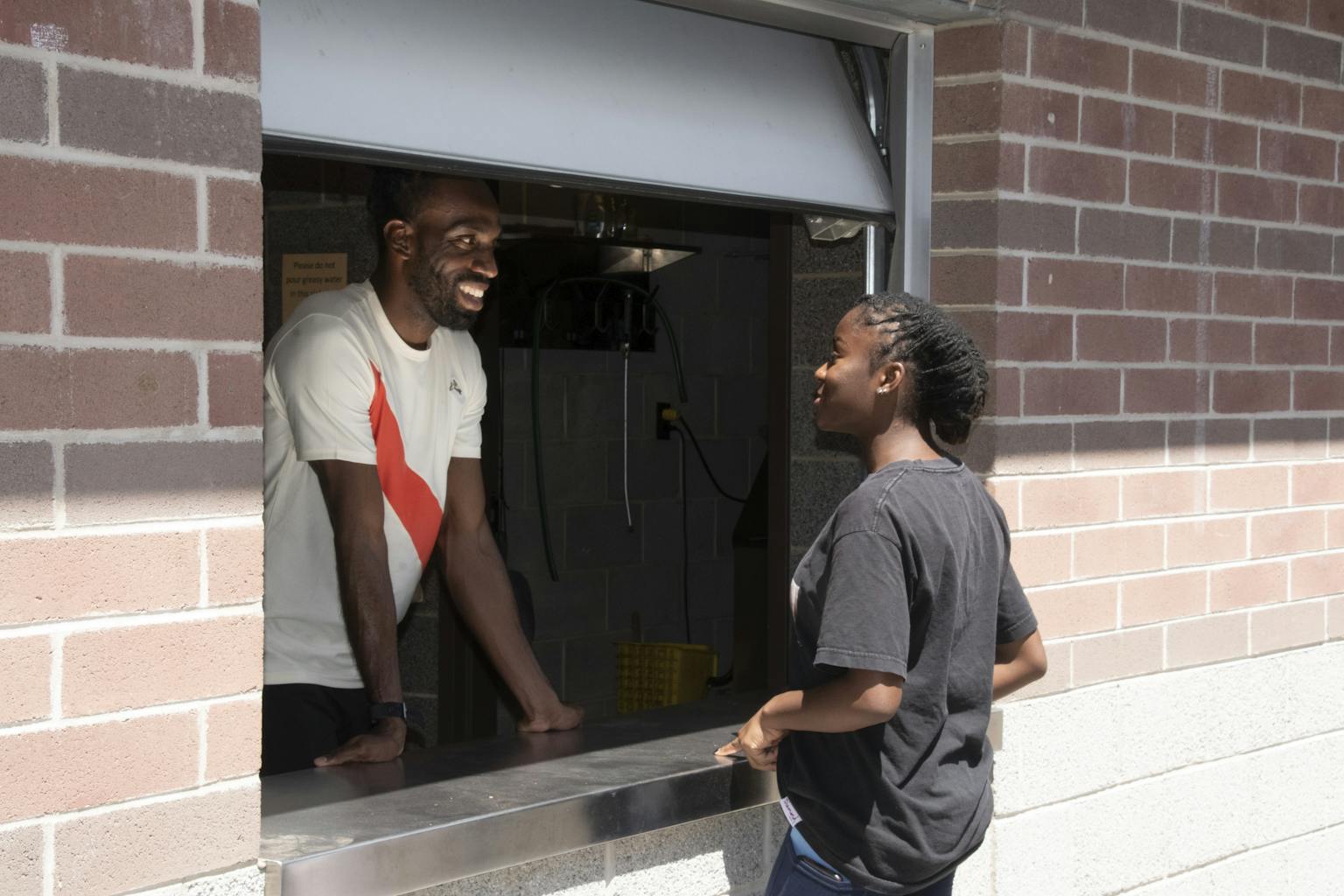 A few weeks ago, we at the Tracksmith Foundation hosted two shoe giveaway events where we gave unused spikes from a university's track team to high school students in Pleasantville, NJ and Philadelphia, two places where I trained as a kid running youth track.
After spending the last couple years fighting to save college programs, it was really rewarding for me personally to help support kids on the other side, kids who are working towards their college dreams. It was also beautiful to give back to the communities that give so much.
It was especially meaningful for me to be able to provide shoes to one of my childhood coach's athletes in Pleasantville, NJ. Coach Al opened his home to me and several other Philly track kids every summer so we could train with his son and experience life outside of Philly. He really helped raise us and for that I and so many others are eternally grateful.
This event was a part of an ongoing effort of ours to further understand the various barriers to track and field participation for kids around the country and what our organization can do to address them. One of the most apparent needs that we have been able to identify is that many kids simply do not have the gear they need in order to fully participate in our sport. This event was one small way for us to alleviate some of that need.
As we continue to develop and grow as an organization and build our overall strategy, we will continue to explore different ways to engage directly with track and field communities while also serving as thought leaders on why track is such an important opportunity provider.
In the ways that you can, it is important that we all do our part to give back to the places and things that feed you. Track and field, the sport of running, feeds us and we are committed to continue to support this sport in the ways that we can.