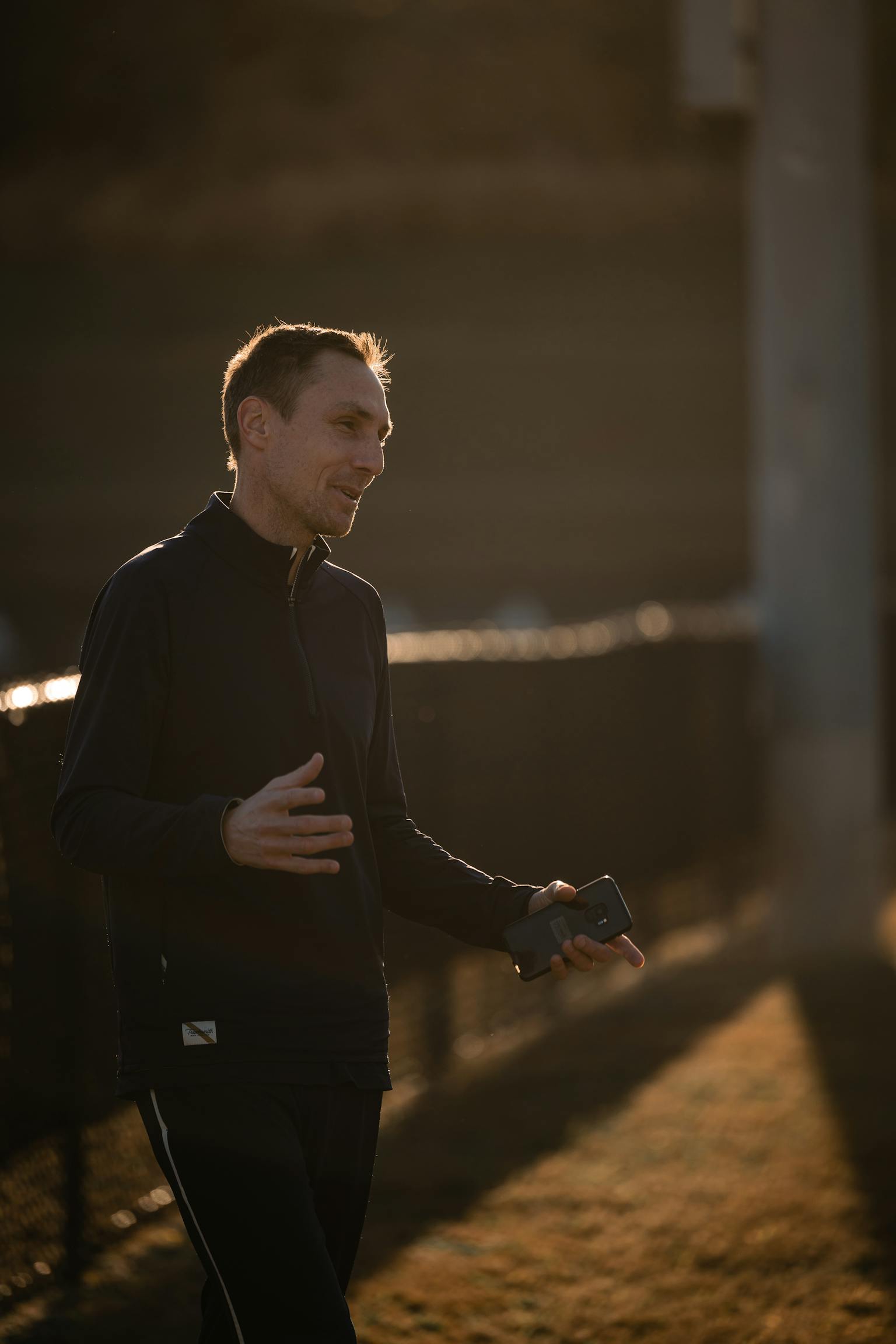 Nick Willis on Winning at Winter
Photography by Johnny Zhang
With the big fall marathons behind us and the miraculous, motivating effect of January 1st a few weeks away, the end of November is the bottom of the off season for many. Sure, there's pride at stake at your local Turkey Trot, but even that's not always enough for some, especially after such a tumultuous couple of years.
Someone who has dealt with their fair share of off-seasons in a career spanning 19 years (and counting) of consecutive sub-4 minute miles is Tracksmith's famed Olympic Medalist, Nick Willis. We asked the Michigan resident (by way of New Zealand) for his tips on staying fit through the dark days of November and December, and what keeps him getting out the door after a long racing season.
Hills
Living in Michigan, there's only one outdoor workout we can reliably schedule in the winter: hill reps up the steepest street in town. Harvard Street in Ann Arbor is always the first to be cleared and salted after a heavy snowfall, otherwise the residents on this downhill cul de sac would be trapped. It can be in the single digits (Fahrenheit), and I can still get a really good workout in. Speed is a non-factor up steep hills – it's all about getting to the top while holding a tall posture. I do 8-12 times 60 seconds up this hill once a week, and when I step on the track, it makes 400m intervals feel like a piece of cake.
Layer Up, Run Slow
Winter has always forced me to slow down my runs because I'm wearing significantly more layers, and because I'll slip and slide around on packed snow if I go faster than a jog. But I've actually found this to be a good thing. It's not just the training week that requires faster and slower days, but seasons also. Winter has become my slower season, where I not only put on layers of clothing, but also a foundational base fitness with lots of slow jogging. My heart rate is up from the layers and wind, but my legs are not being torn to shreds by fast paces.
The one bit of caution I've learned the hard way, is I have to make sure to hydrate well before and after – it's easy to forget to drink fluids when it's constantly cold.
Gym Work
I like to do my gym work immediately following an easy run so that I can extend the time my heart rate is elevated. When it's really nasty outside (think black ice, blizzards or sub-zero fahrenheit conditions), circuits give me a sense of justification for cutting a run short, while still getting a good workout in. Circuits that cycle between muscle groups (legs, upper body, core), allow me to move between exercises without stopping, and still perform the exercises properly. I've really grown to love box step ups, inverted rows, and single leg Romanian Deadlift exercises. A 30 minute jog followed by 30 minutes of circuit training is a great workout.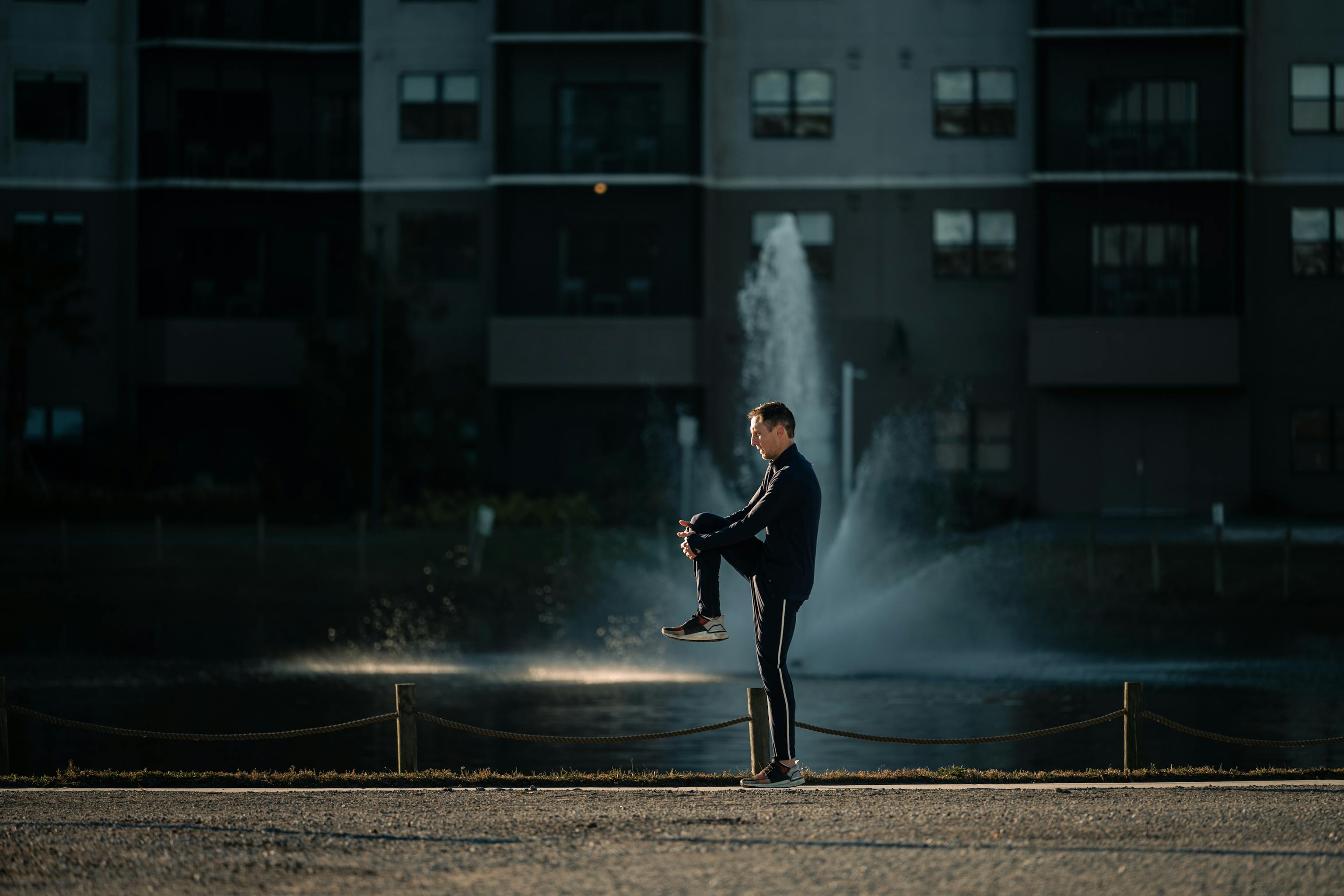 Alternative Indoor Sports
I spent 20 years avoiding other sports for fear of getting injured, but now I'm able to enjoy them again. Monday night rec basketball has become a highlight of my week. If your livelihood isn't running, what's stopping you? While I'm not the most skilful player on the court, all those years of running mean I've got the fitness to enjoy the game from start to finish. And it's a workout – when all you're bringing to the court is fitness, you're going to have to use it for the full game.
Community
Running has become my social outlet. I have a full-time remote job, so getting out to join friends for a workout or run is the community experience I crave each day. I have no doubt this will be even more important to me through the winter when I can't get outside for other leisure activities.
At least half the time I'm running, I don't care about my own ambitions, it's just great to be out there helping others reach their goals, no matter the pace. Whether that's my Olympic training partners trying to make the next one percent improvement to get onto the podium, or my wife who wants to break 20 minutes for the 5k, it's fun just being out there each day and sharing the experience on the track, trail or road. That's why, even after 15 years competing as a professional, I'll never retire from running – the social element, and community is way too valuable to me, whatever the weather.