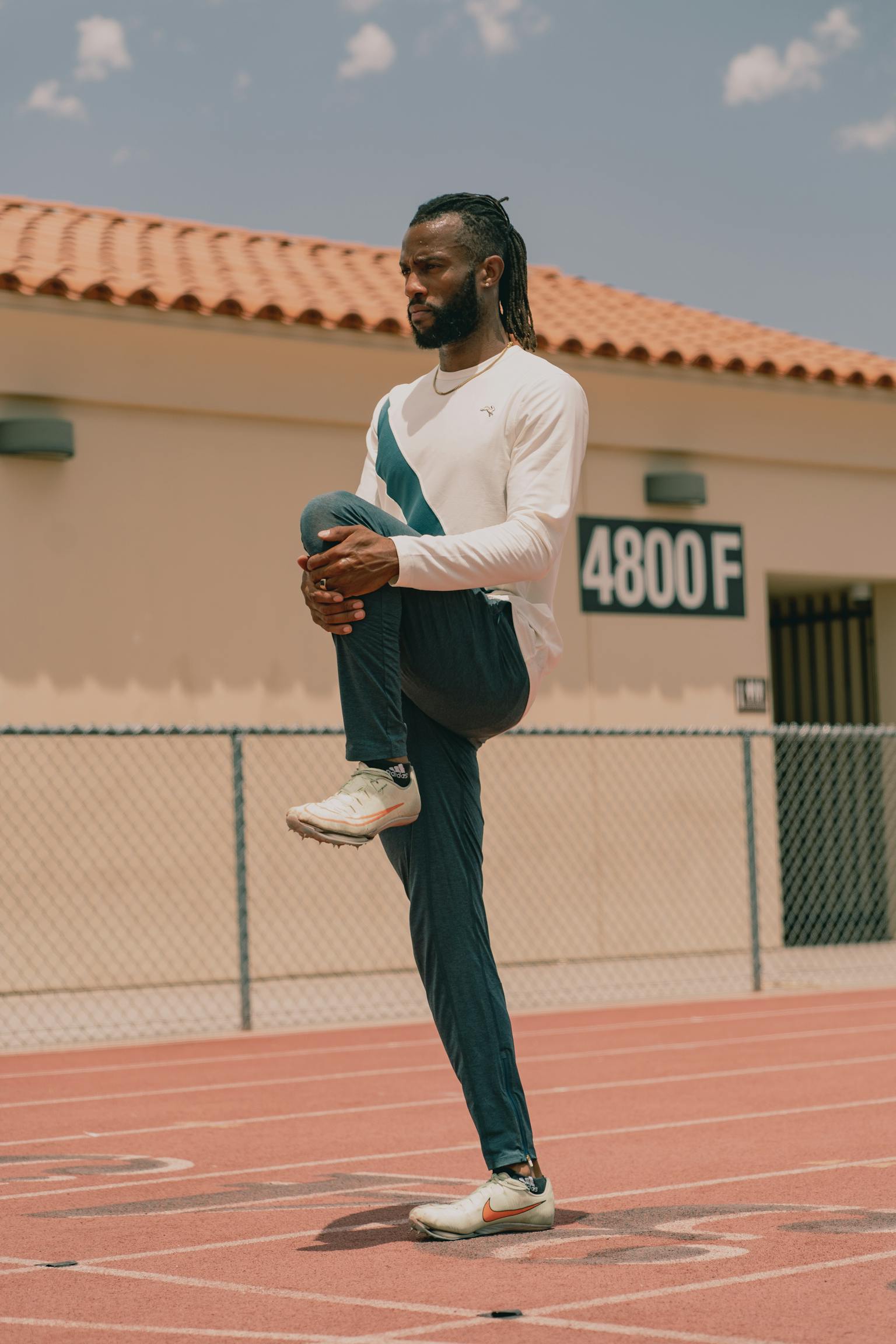 Phoenix Rising
Phoenix Track Club is an Arizona-based group of sprinters, hurdlers, and jumpers composed of Olympians, national champions and World Champs medalists. This weekend, the Tracksmith-supported team will compete to earn their right to compete at the World Championships.
Words by Russell Dinkins
Photography by Paul Dedewo
Resilience.
It's a word you often hear when you read a motivational piece or watch a video about elite athletes: how they have a unique ability to overcome, how they possess this otherworldly quality that makes them appear superhuman.
The athletes of the Phoenix Track Club certainly possess this quality and what is remarkable is how resilience has created an openness for connection that you seldom see from athletes of their caliber. Here we have a group of athletes from all over the world – Freddie Crittenden, Jarret Eaton, Max Hairston, and Paul Dedewo are all from the U.S., David King comes from the UK, Nick Andrews hails from Australia, and Brittney Howell competes for Jamaica – who, together, help each other rise up and make the most of their talent by amplifying each other's commitment to their goals.
There is nothing more important than having a community of friends and teammates around. There have been so many instances where things got difficult. Either just dealing with the complexities of the pandemic, everyday life struggles, wanting to give up, transitioning to a new career, or finding the motivation to keep going. Just having someone to talk through things with and feeling like somebody has always got your back – the support goes far beyond what one can guess. (Freddie Crittenden, USA, 110mh)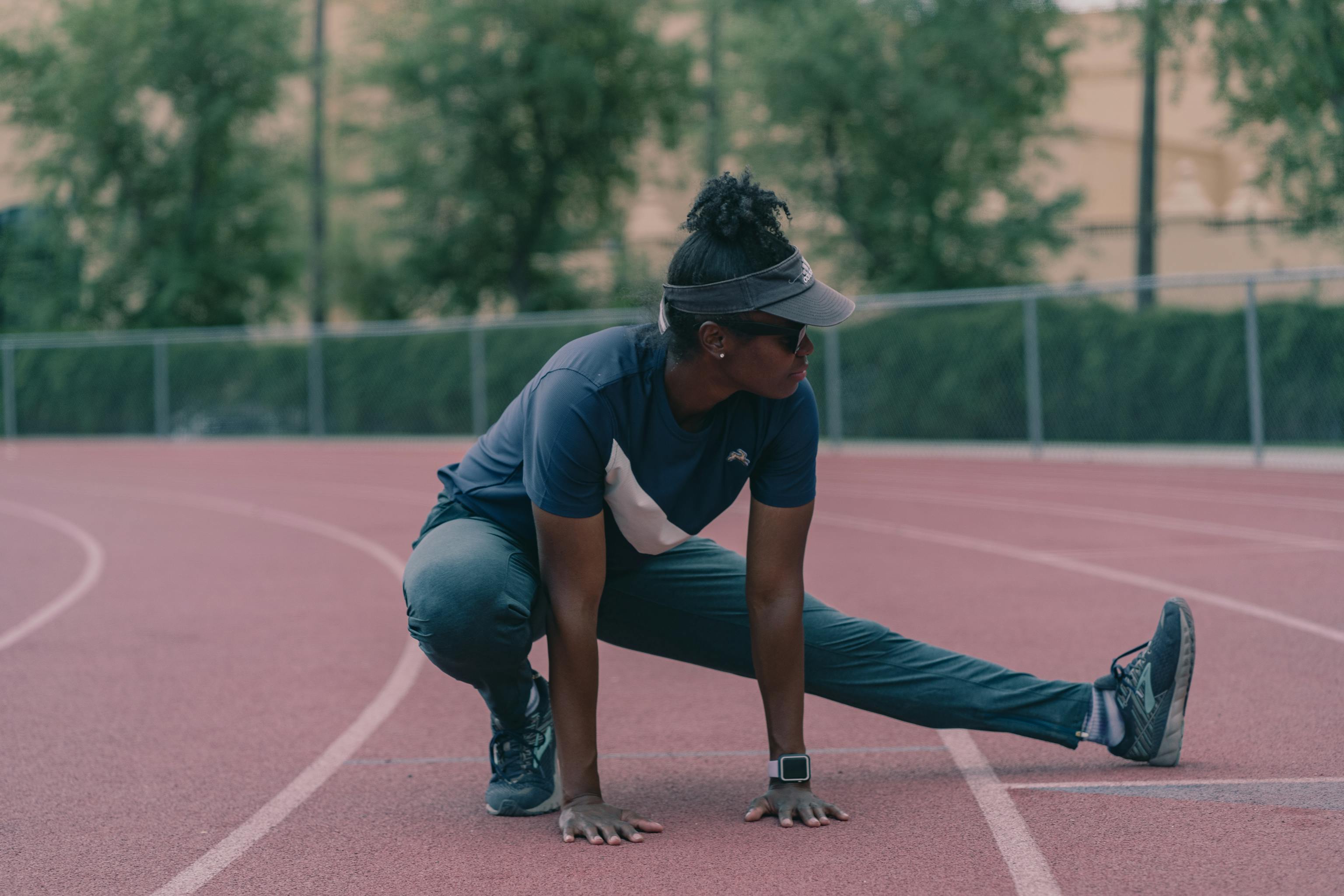 While there are unique elements to each of their stories, the members of this group are all athletes who have been overlooked one way or another, who've had to work, sometimes multiple jobs, in order to support their athletic ambitions. Some have worked as substitute teachers while others picked up shifts in warehouses, worked in marketing, or as veterinary techs, all to ensure that they are able to support their training.
To be one of the best in the world and to still have to support yourself creates a unique relationship with the sport and to the world around you. On the one hand, your life looks very different from most others as you train long hours, make social and financial sacrifices, and organize your life in a way that supports your position as one of the top one percent of your craft. But then, on the other hand, your life looks like most other people in the world, getting up each day to go to work to make a living. This juxtaposition, balancing aspects of normal adulthood with the pursuit of the extraordinary, is what is required to be one of the best in the world, and it gives you a profound appreciation for what you have and what you're working towards.
One thing these athletes have and that they cherish is each other.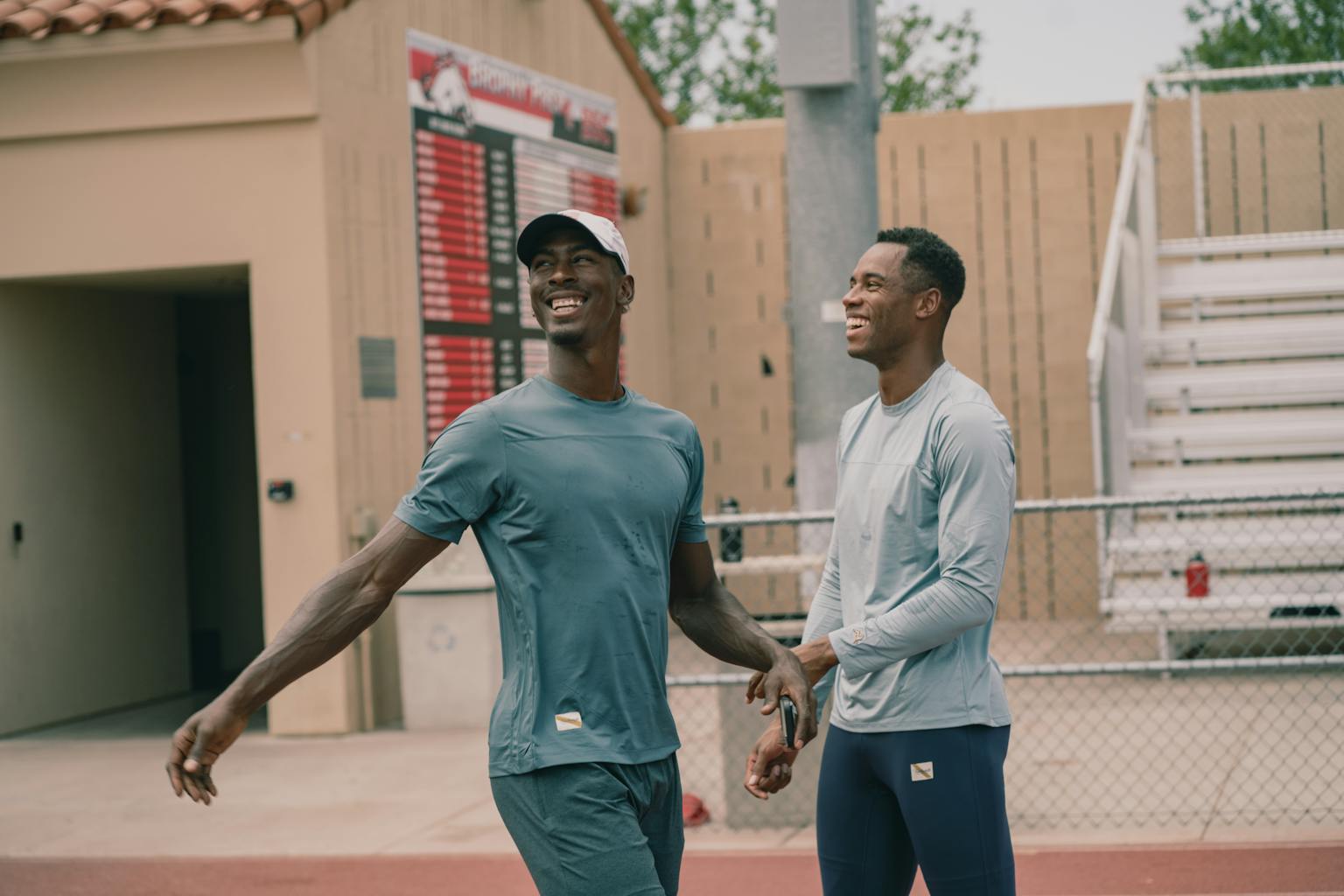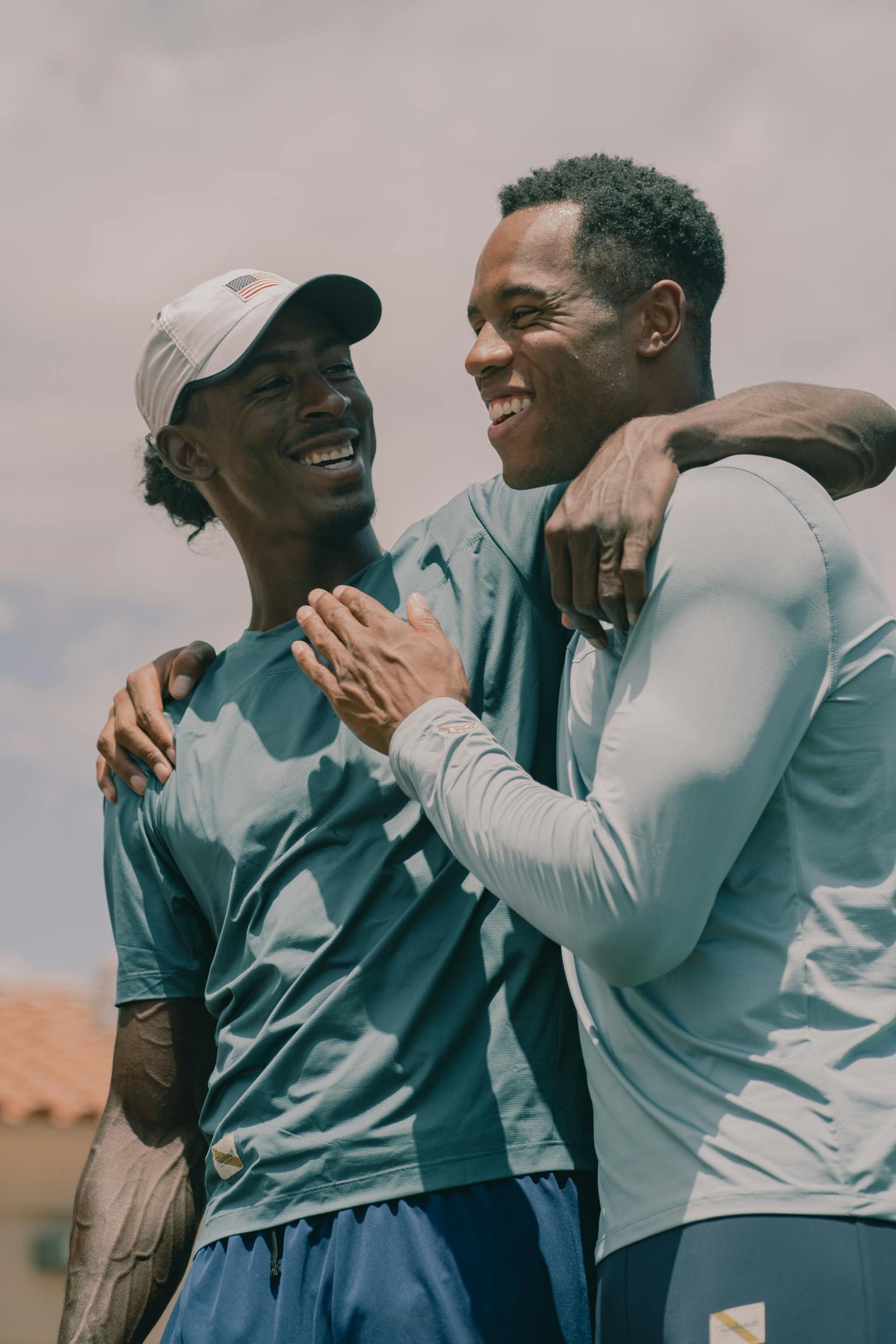 There's a warmth, and a camaraderie, and a genuine love and affection they have for one another. You see it in how they collectively cheer each other through reps on the track or celebrate when one of them PRs in a laser sprint test. You see it in how they celebrate each other's triumphs even though most of them compete in the same event and are vying for the same spots on US teams. "It's a super special group, and I'm really lucky to be a part of it," says Tim O'Neil, the group's coach.
You see it in how they interact with the high school athletes of Brophy and Xavier preparatory schools, whose practices immediately follow their own. They support and encourage the young athletes every day after they train, committing themselves to build up the next generation as they continue to pursue their own goals.
It's very rewarding for me to build up and support young athletes. A lot of them are new to track and field and are just now learning what it is, so most of it is teaching them things that have become second nature to me. It's a challenge to articulate the things I'm trying to teach them, which I think in turn helps me be a better athlete because I get a better understanding of what I'm doing myself. It's also given me insight with my own coach. Overall it's great to teach and watch the youth grow and love the same sport that I love. (Max Hairston, USA, 110mh)
Resilience is moving forward when the path is unclear, when the solution appears obscured, when what's possible seems improbable. Under the unrelenting sun of Arizona, these athletes each and every day resolve to push themselves, and each other, in pursuit of lofty goals as they endeavor to make World Championship teams, become top-five-ranked in the world, and earn berths to the Olympic Games in 2024. Their strength comes from within and from each other. As they continue to build themselves, their bodies, and their minds, to compete against the best, a quiet assuredness abounds, that no hardship shall impede their progress. That together, they will rise.