Zoom In
Trackhouse Crew Sock
No-slip socks that will stay up through the longest of runs. Padding around the toe and heel cup add an extra layer of comfort and help to prevent blisters
Save 10%
When you purchase 3 or more pairs of socks
This item is out of stock. Please enter your email address and we will notify you when it is back.
Free Returns & Exchanges
Crew Cut
The classic crew sock got its name from naval dress code regulations after World War II. Today, it's a preferred style for runners looking for extra protection from chafing or mess on the run. Ours is made from durable cotton with supportive details and gold Tracksmith and Eliot the hare branding.
Features
Classic Chunky Rib Sweat Sock
Zoned Compression Through Arch for A Better Fit
Padded Toe and Heel Cup
Jacquard Tracksmith branding at top of foot below toes and embroidery hare at ankle

Shoe Size
Small
Men 6 - 8
Women 8 - 10
Medium
Men 8.5 - 10
Women 10.5 - 12
Large
Men 10.5 - 12
Women 12.5 - 14
Fabric
Cotton Yarns: 60% Cotton / 34% Polyamide / 2% Elastane
Care
Wash Cold
Tumble Dry Low
Non-chlorine Bleach
Do Not Use Softeners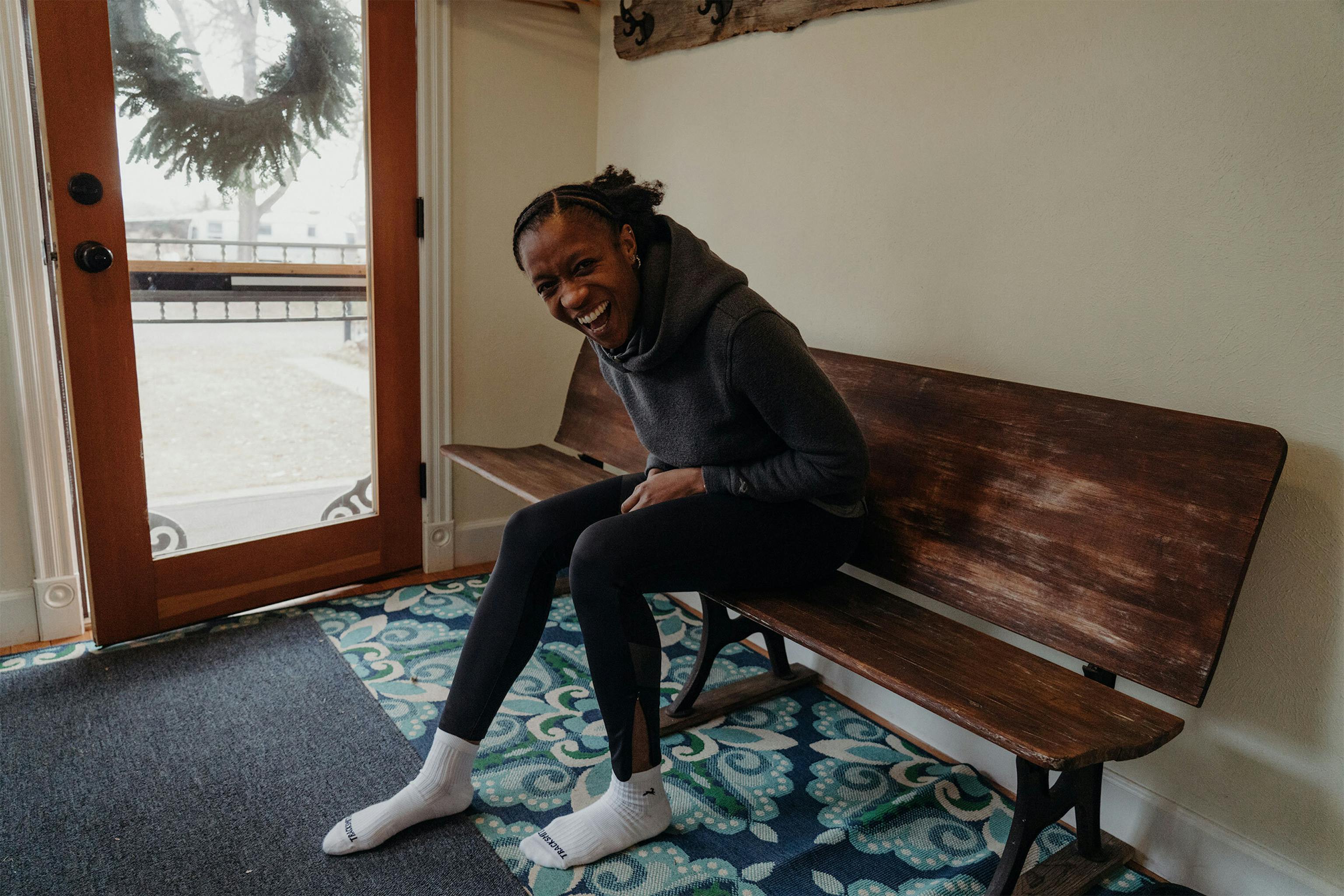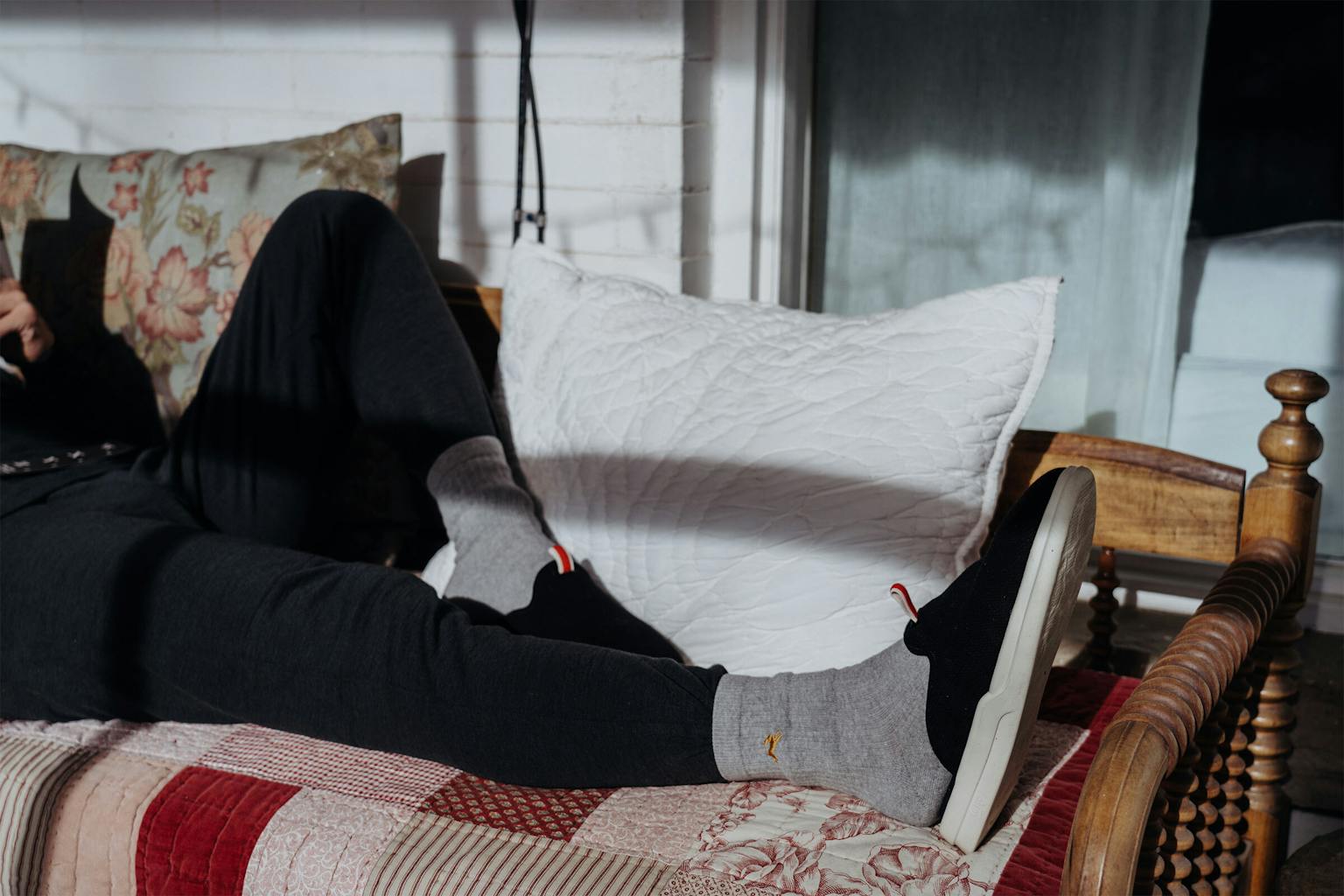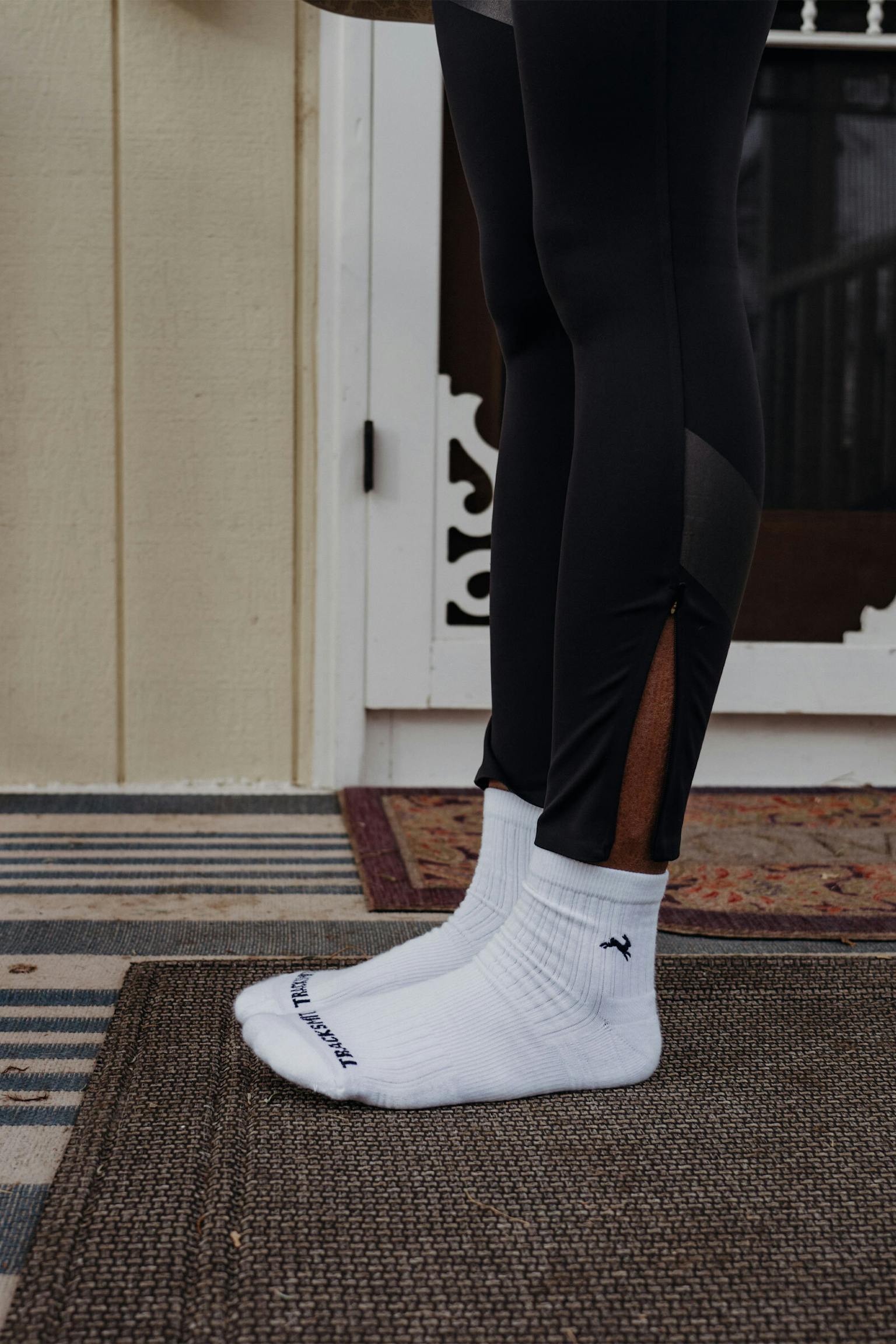 A Cotton Classic
There's nothing like a great cotton sweat sock, the kind we used to don with pride for gym class. Our version uses a blend of cotton and synthetic yarns, to ensure added durability and structure. Padding through the heel and toe dials up the comfort and compression in the arch provides a close fit.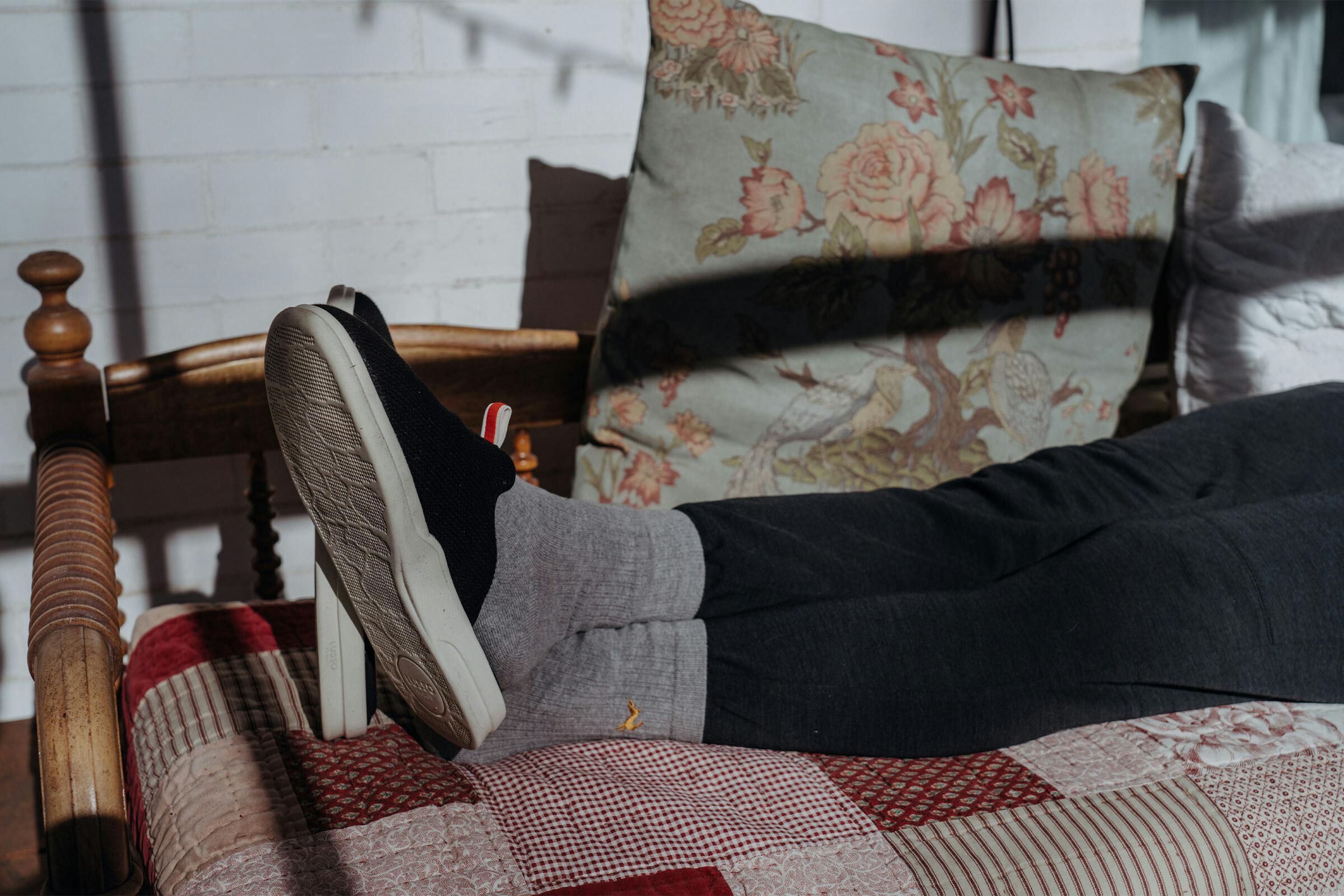 Considered Structure
For runners, no detail in the name of performance is too small. In that sense, this crew sock is very literally more than meets the eye. We designed the sock with zoned compression through the arch for a better fit. The padded toe and heel cup help prevent any blisters from forming.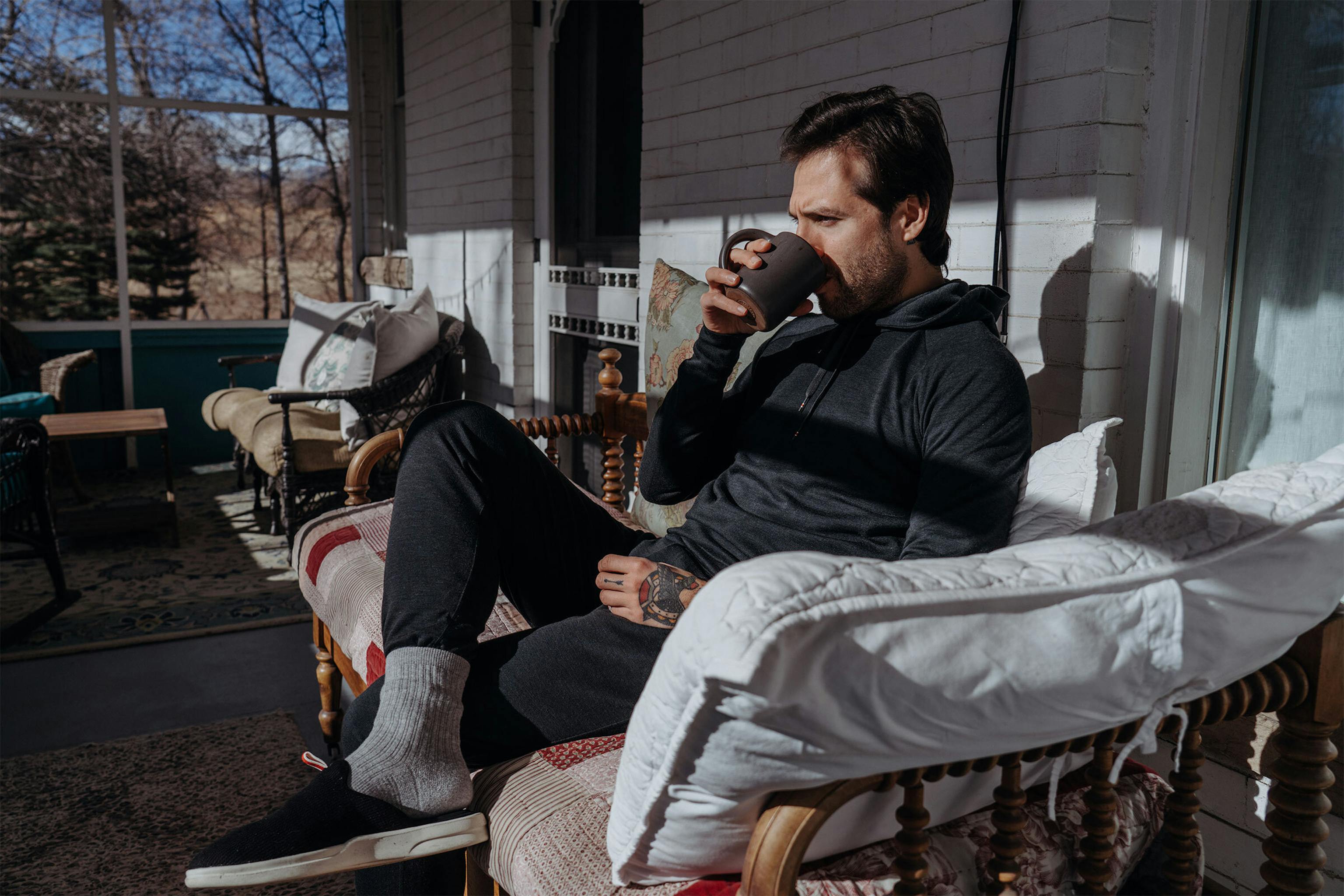 To the Trackhouse
Every team has a track house. And on any given Sunday, after the long run is complete and pancakes have been eaten, you can find athletes lounging in their cotton sweats as they recover from another heavy mileage week. While this tradition has held strong for decades, today's cotton staples have not. The pieces in our Trackhouse Collection restore our favorite fiber to its former glory.