In the Heat
of the Moment
Words by Izzy Seidel
Photography by Aisha McAdams
Blistering July heat doesn't make for the most ideal conditions to run a track 10K, but race opportunities these days are a commodity that are few and far between. On a sweltering Saturday not-quite-afternoon, not-quite-yet-evening, eight women stood on the waterfall start-line on a track in western MA in 90 degree heat with 25 laps ahead of them. While the surroundings were underwhelming and the weather, quite frankly, miserable, this was an opportunity that's hard to come across in the new normal of competitive distance running.
The MVMNT Race Series 10K was one of the first official USATF sanctioned races to go off in over five months, and one of the first chances since the beginning of the COVID-19 pandemic that allowed runners to attempt to secure their spot at the track Olympic Trials, now scheduled for 2021.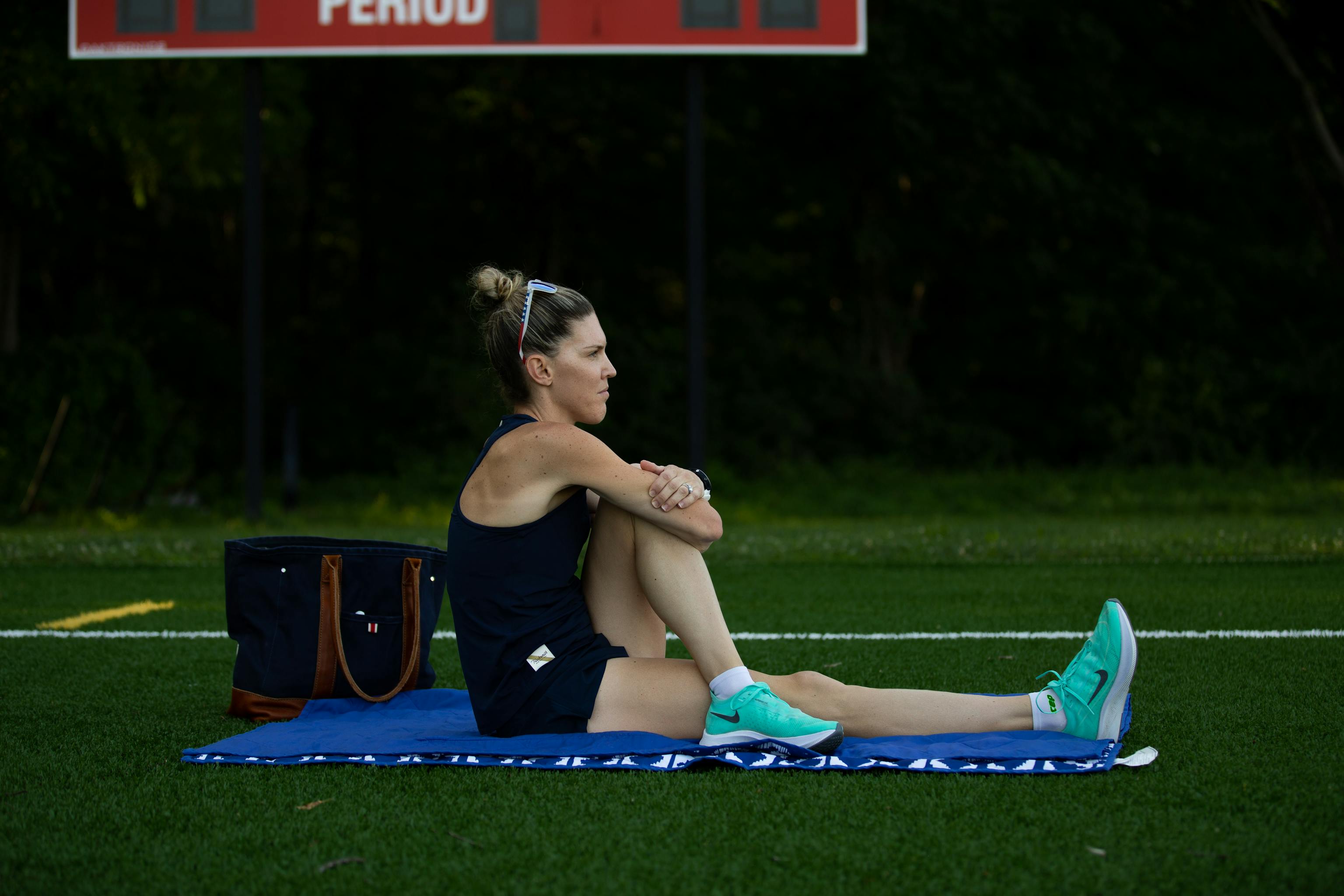 Keira D'Amato hadn't raced since February 29th, when she placed 15th at the Olympic Marathon Trials, at least not in a technical sense, with official starters, hip numbers, and most importantly, company. The field of eight women seeded in the MVMNT 10K contained names backed by accolades and professional contracts, with Keira and me, a former collegiate athlete still chasing personal bests, the rare exceptions. Keira balances her training alongside a full-time career in real estate, all while raising her young daughter and son. But even with daily commitments that would seem to pull her in directions, she's been running times that make the pros sweat, including a blazing 15:04 5K time trial in June.
I, on the other hand, had joined the field to attempt a 5K PR, with the plan to pull off the track after 12 laps of chasing the pros. It sounded doable on paper, but I can attest that the heat was a factor that couldn't be overlooked. Ninety-degrees at the start, the concept of racing felt almost comical, a fact we collectively acknowledged with nervous smiles and half-laughs as we toed the line. What had we gotten ourselves into?
From the gun, Keira and the rest of the field started laying down 78 second quarters. When the pace felt more uncomfortable than I'd originally expected, I decided to pull the plug after eight laps. I became a cheering party of one, my voice echoing from the sidelines in front of the empty stands.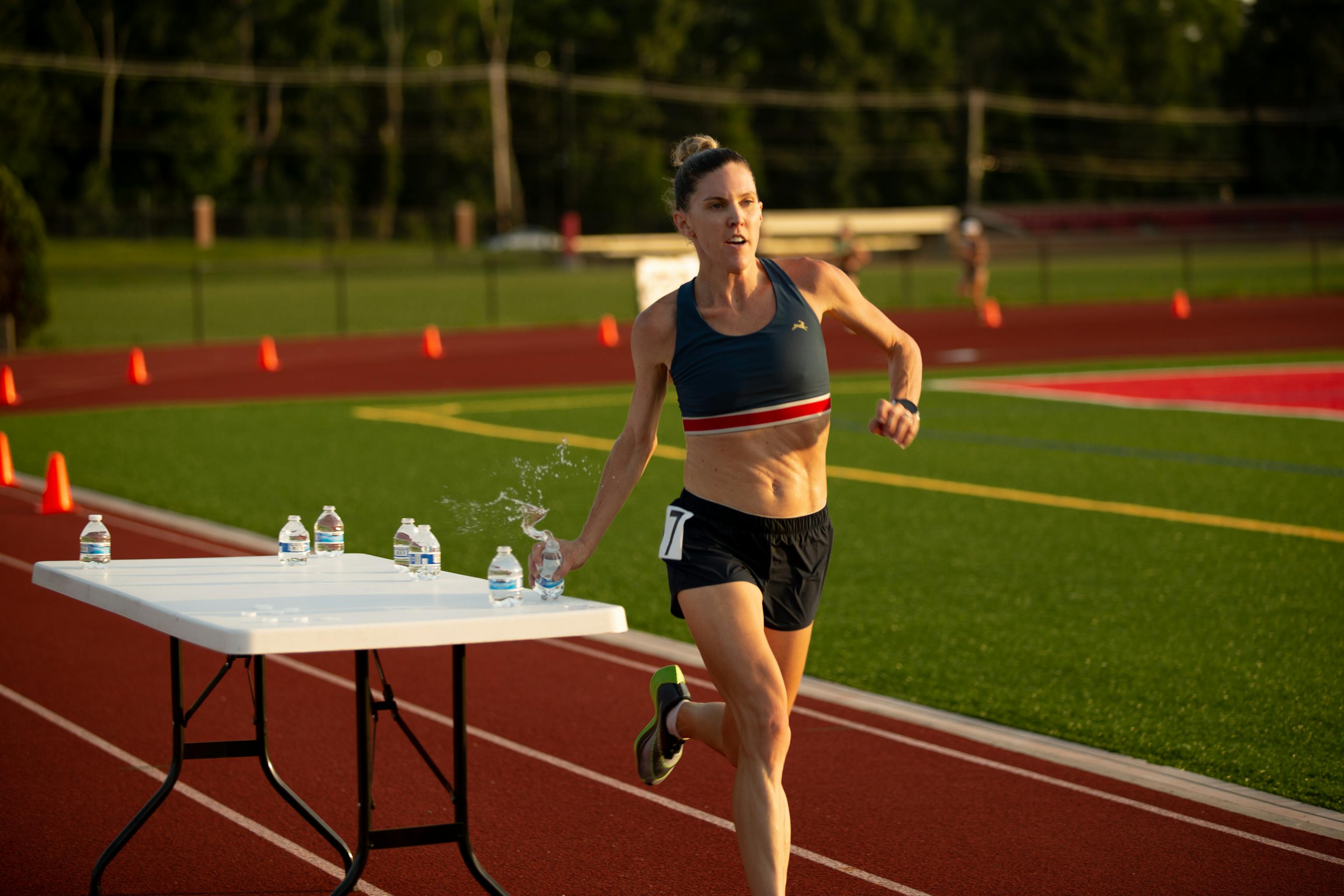 Around 6K, as many of the women in the field began to look labored in their cadence, mouths slightly agape, gazes glazed over, Keira effortlessly broke off into the lead. She continued to click off consistent splits, unwavering in pace like a metronome, seemingly completely unfazed by the heat. While some women tried to stick with her, they slowly fell away, much like her hip number, which, unable to withstand the temperatures, had begun to peel back and flap with every step.
Her final few laps were awe-inducing as the clock ticked towards the 32:25 Olympic Trials standard. By the bell, her margin for making it was close, achingly within reach. She finished just five seconds short, but nonetheless, she ran a brazen and beautiful race.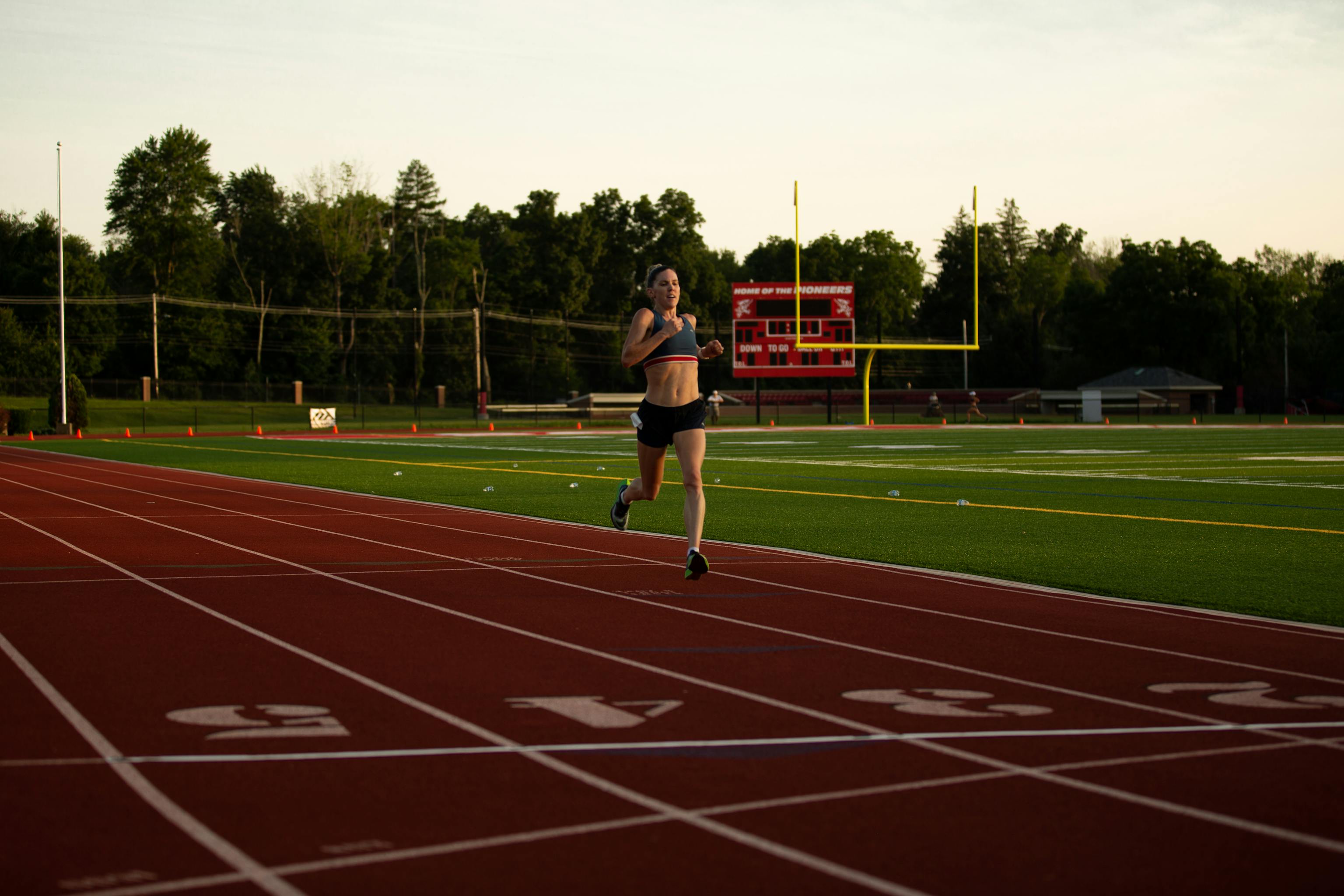 Those who've had the chance to meet or race against Keira, will note that her attitude towards running is one of gratitude, perseverance and a commitment to having fun. Maybe it's the result of having taken a few years off serious competition that lends her this perspective, or maybe it's innate within her. Either way, it's clear that something's working. Of the race she later wrote, 'I felt an extra sense of meaning to spread hope ... the hope that you're not too <insert adjective here> to follow your crazy dreams, and the hope that I can share my passion in a way to encourage others to have fun with it. Keep dreaming, keep believing, and make sure you're finding a way to have a heckuva good time.'
Despite the challenges, 2020 has been Keira D'Amato's year. Who knows what 2021 holds in store, but for right now, she's seizing the moment.