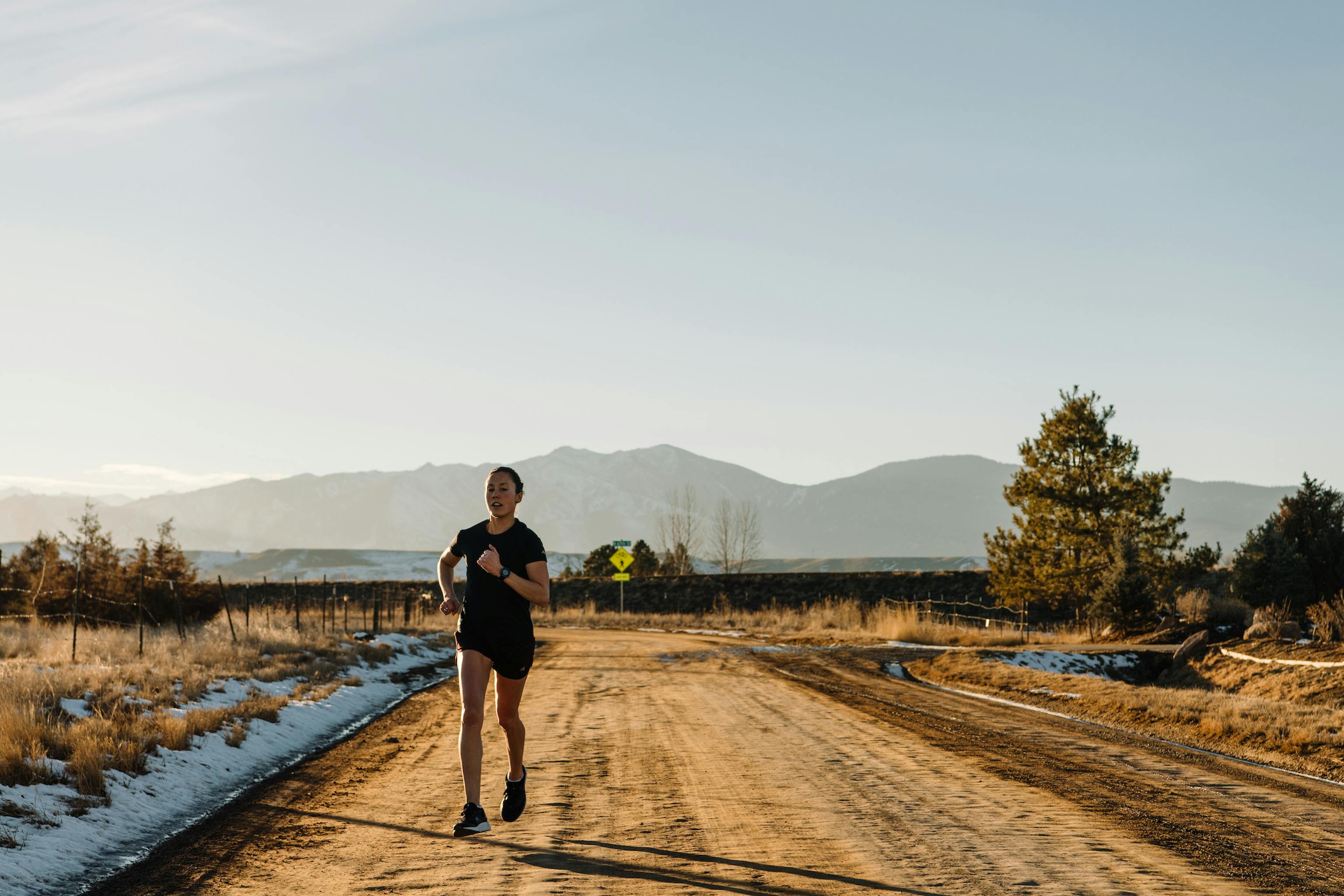 Reflecting on Turkey Trots
Words by Emma Kertesz

The third week in November. Time to buy that last-minute, high-priced flight home. The only time of the year grocery stores run out of frozen turkeys, cans of pumpkin, fresh green beans, potatoes, and gravy ingredients. The time to move your training calendar around for a special occasion: a Thursday race. It's the most wonderful time of the year: Turkey Trot season.
The tradition of trotting on Thanksgiving began in Buffalo, New York, in 1896. It was an 8K cross country race, featuring only six participants, four of whom crossed the finish line. Although it began from humble beginnings, the Buffalo Turkey Trot has been run every year since. Other cities took notice and began hosting their own Trots. As decades passed and the running boom began, a tradition was woven into our American fabric.
It's a tradition I've taken part in gladly throughout my life. But these last few years I've learned more about my own Native American heritage, and that's forced me to confront my long-held beliefs about Thanksgiving. It's not always been comfortable, but it remains my favorite holiday, not in small part because I love racing my local Turkey Trot. But before I get ahead of myself, let's start with some history.
The Thanksgiving celebration we learned about in grade school is fraught with inaccuracies. It wasn't a planned communal feast between the Patuxet Tribe and the English pilgrims. Turkey, gravy, pies, and sweet potato casserole weren't served. Squanto didn't live in harmony with English settlers at Plimoth Plantation, although he did teach them how to plant corn and fish on the Patuxet land so they wouldn't die of starvation.
The Thanksgiving feast that is memorialized in parades, TV specials, and cute children's costumes is much more complicated. The historical moment teetered on the precipice of civil unrest. We do know that there were some members of the Patuxet Tribe present for the pilgrim's harvest feast, that there were games played, and food shared. But what is held up as a symbol of unity, could really be better described as a short interlude between the violence that preceded it and the unrest that was to come. Shortly after the shared meal, destruction and disease brought by the pilgrims decimated Native American tribes. Within just a few generations, the continents of the Americas were virtually emptied of their native inhabitants. Some academics estimate that approximately 20 million people may have died in the years following the European invasion, up to 95% of the population of the Americas. It wasn't until the Civil War that Abraham Lincoln officially decreed that Thanksgiving should be a national holiday, as a way to bring people together in times of deep unrest. Thus, the story we know: pilgrims and Native Americans coming together, was a story meant to bridge the gap between the South and the North during the Civil War. The war ended, but the story lives on.
Thanksgiving is a wonderful occasion, I certainly do not intend to lead you to think otherwise. As I have gotten older and read more historical accounts, my perspective has shifted. I believe we can both honor the true version of events, while being thankful for our health, families, and Turkey Trot personal bests. I still love spending time with my family on Thanksgiving. We play backyard baseball, card games, and inevitably eat too much pie. It's my favorite holiday, but not because I'm feeling grateful to the pilgrims. It's because I'm thankful for my family, health, ancestors, and the ability to run as hard as I can in a Turkey Trot every third Thursday in November.
I implore you to sign up for your local Trot. In normal years, I'd say go down and line up amongst your neighbors, but as we do races virtually this year, sign up for a virtual race and think instead about all the other runners who are Turkey Trotting across the U.S. In the midst of our own country's civil reawakening, set aside the anxiety and weariness, and be thankful for the simple action of putting one foot in front of another.
Whether virtually or together, we all have the same purpose on that Thursday morning: to run hard and be thankful for our ability to do so. Just as the pilgrims were, we are all guests on this earth. Thanksgiving can be more than a celebration of turkey and pie, we can test our physical limits on this beautiful land we call home, and say thank you with every footfall.