LIMITED-EDITION
Eliot Lounge Rugby
A co-ed spin on the traditional rugby shirt, inspired by a marathon moment. 
Lemons Into Lemonade
"The marathon can humble you," is one of Bill Rodger's most quoted lines, perhaps because it rings so true. Despite winning four Boston Marathons, he, like so many of us, had races that did not go to plan. In 1977, on a hot day, he lost contact with the eventual winner Jerome Drayton around mile 16 and dropped out on top of Heartbreak Hill. Not one to sulk, he went directly to the bar at the Eliot Lounge, where bartender Tommy Leonard offered him a cold beer and a rugby shirt to pull over his sweat-soaked singlet. Inspired by that moment of positivity in defeat, and captured in this 1977 documentary, Distance Running, our rugby is designed for donning after workouts both good and bad. Bill went on to win the Boston Marathon the following year, in cooler weather.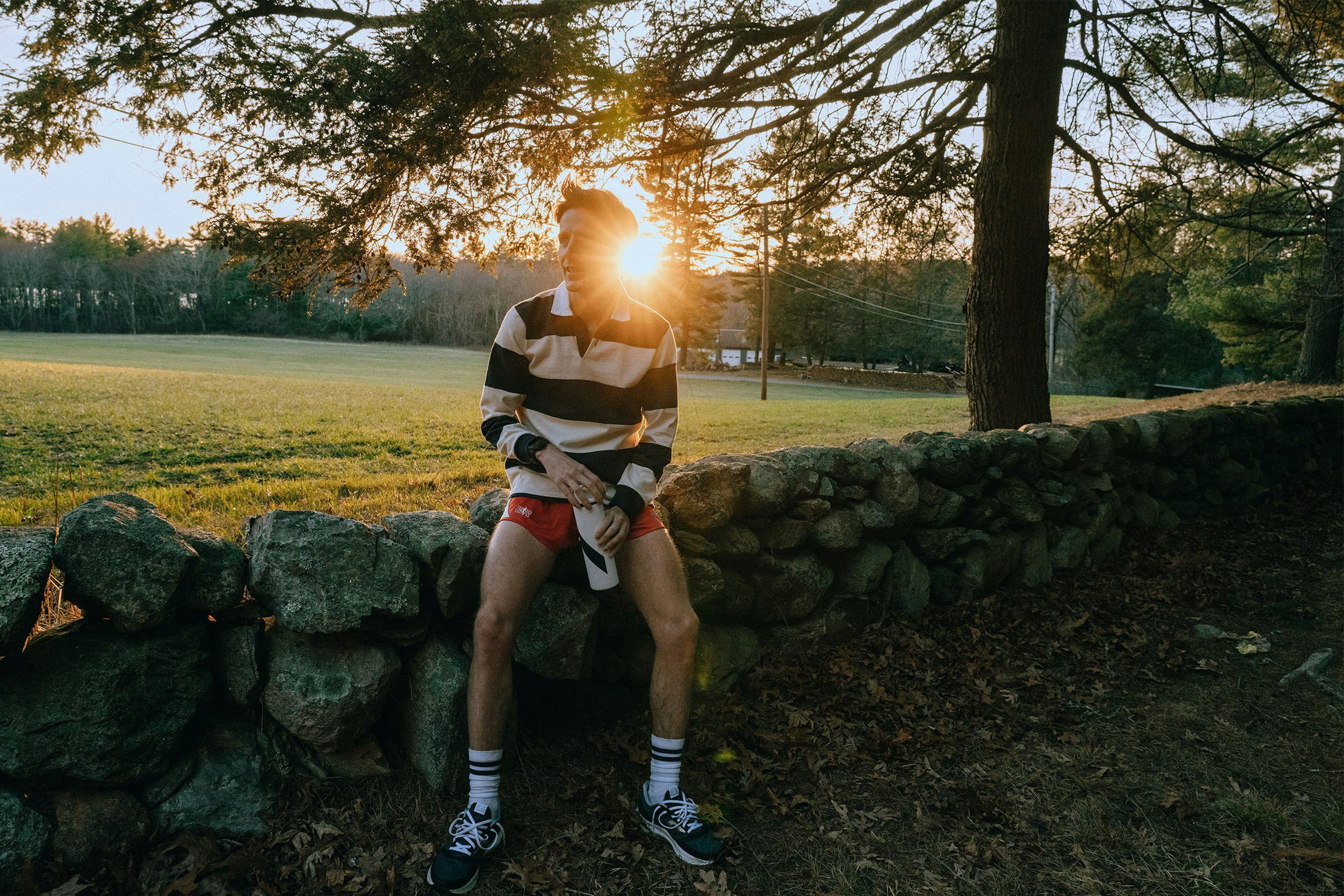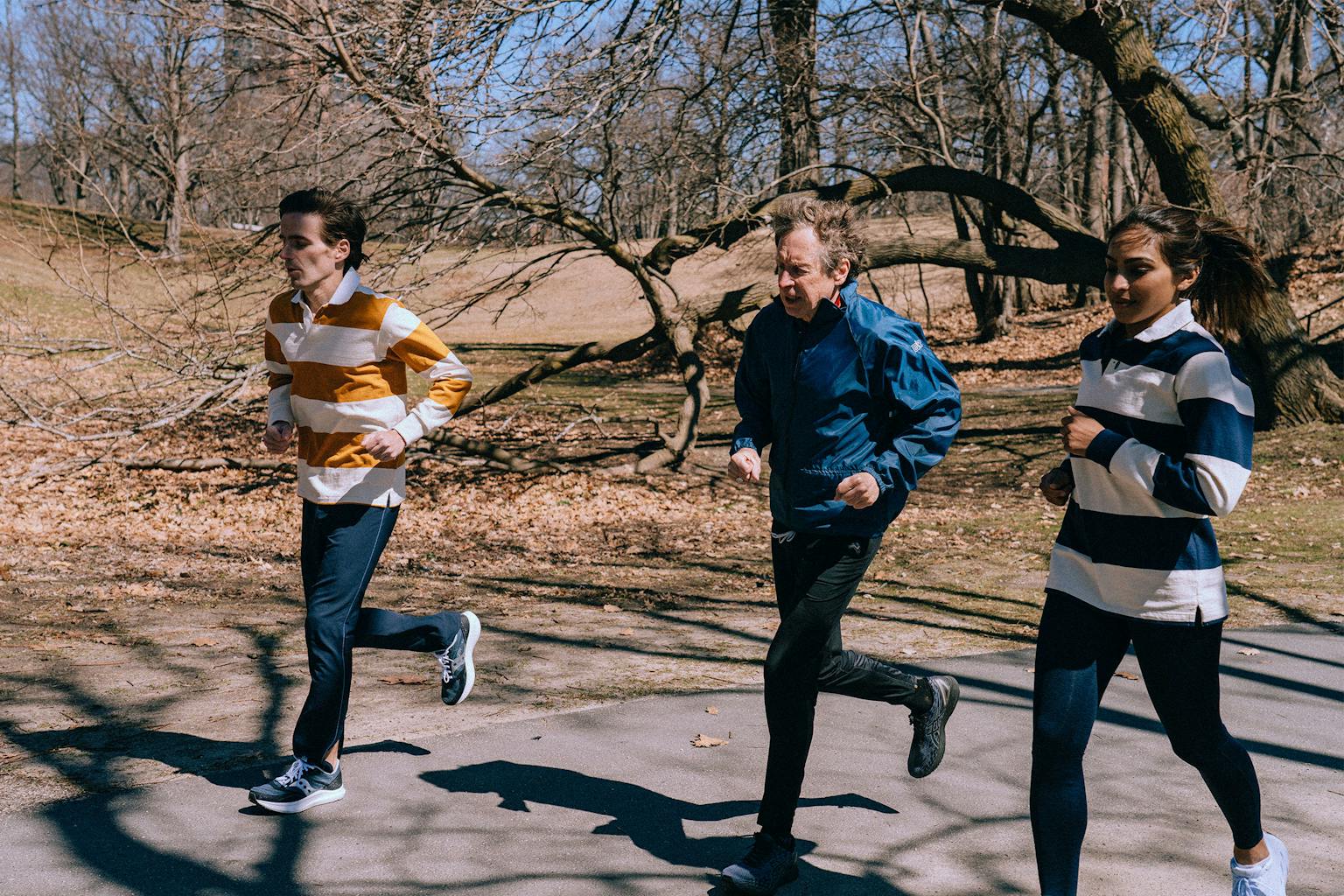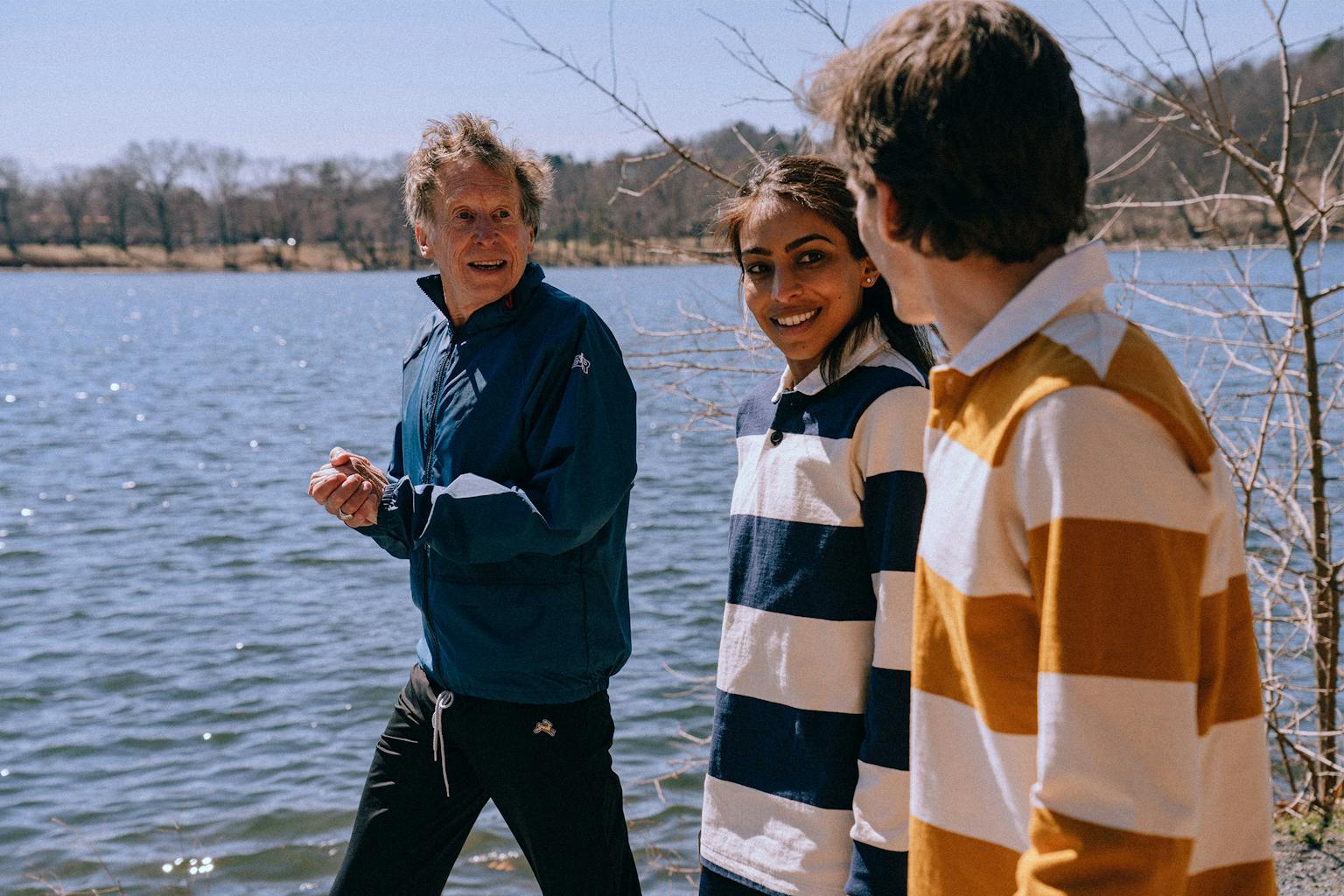 Earn Your Stripes
Our rugby features traditional stripes and is made from a 100% cotton jersey with ribbed cuffs and a twill collar. The two-button placket includes soft rubberized buttons and we added embroidered grommets under the arms for ventilation.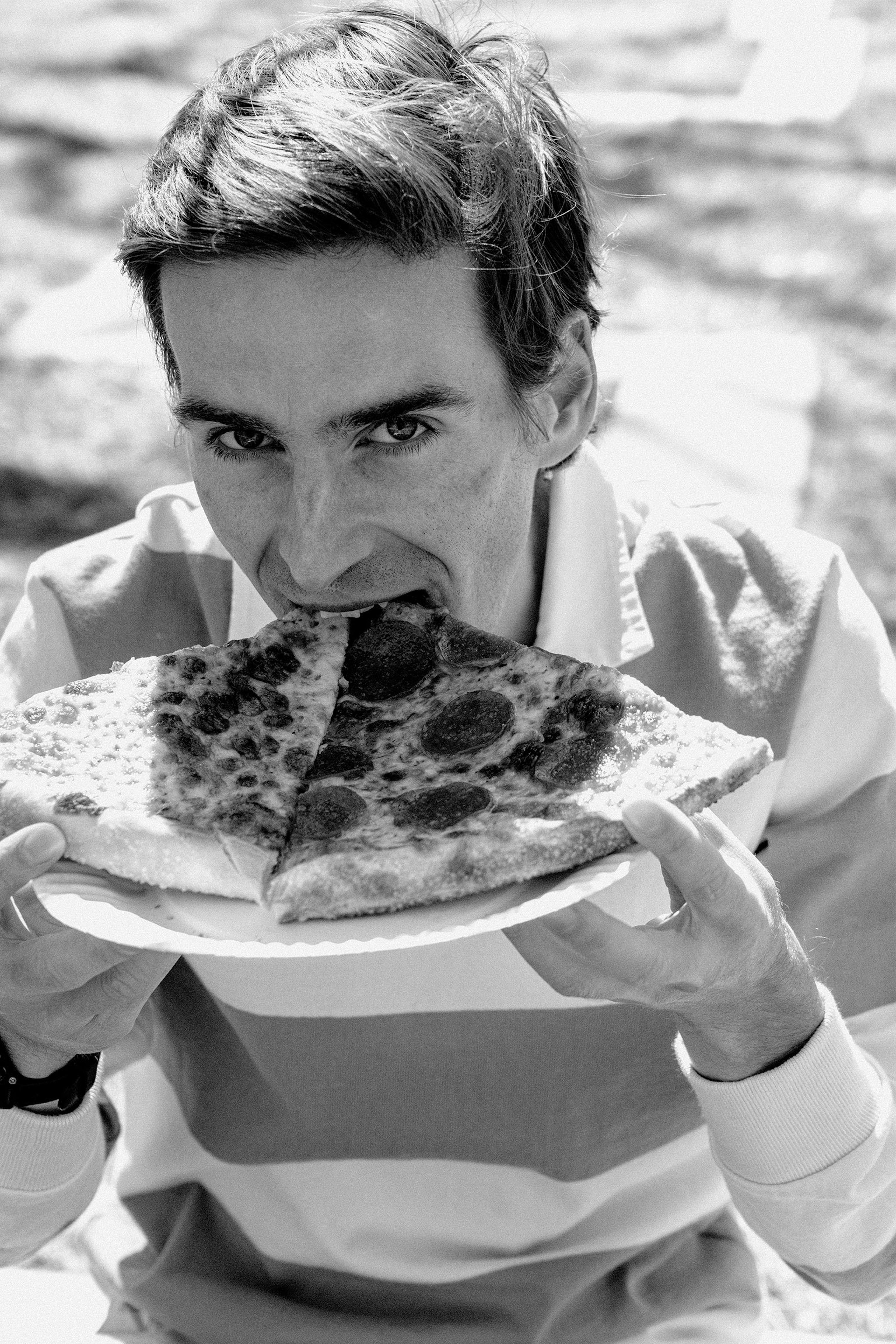 From Wellesley to Boston College
This easy-fitting ruby is co-ed with an oversized cut. For a slouchy, longer fit, we recommend that women select their usual Tracksmith size. For a more fitted look, we suggest women go down one size from their usual Tracksmith size (i.e. going from a Women's Large to a Medium Eliot Lounge Rugby).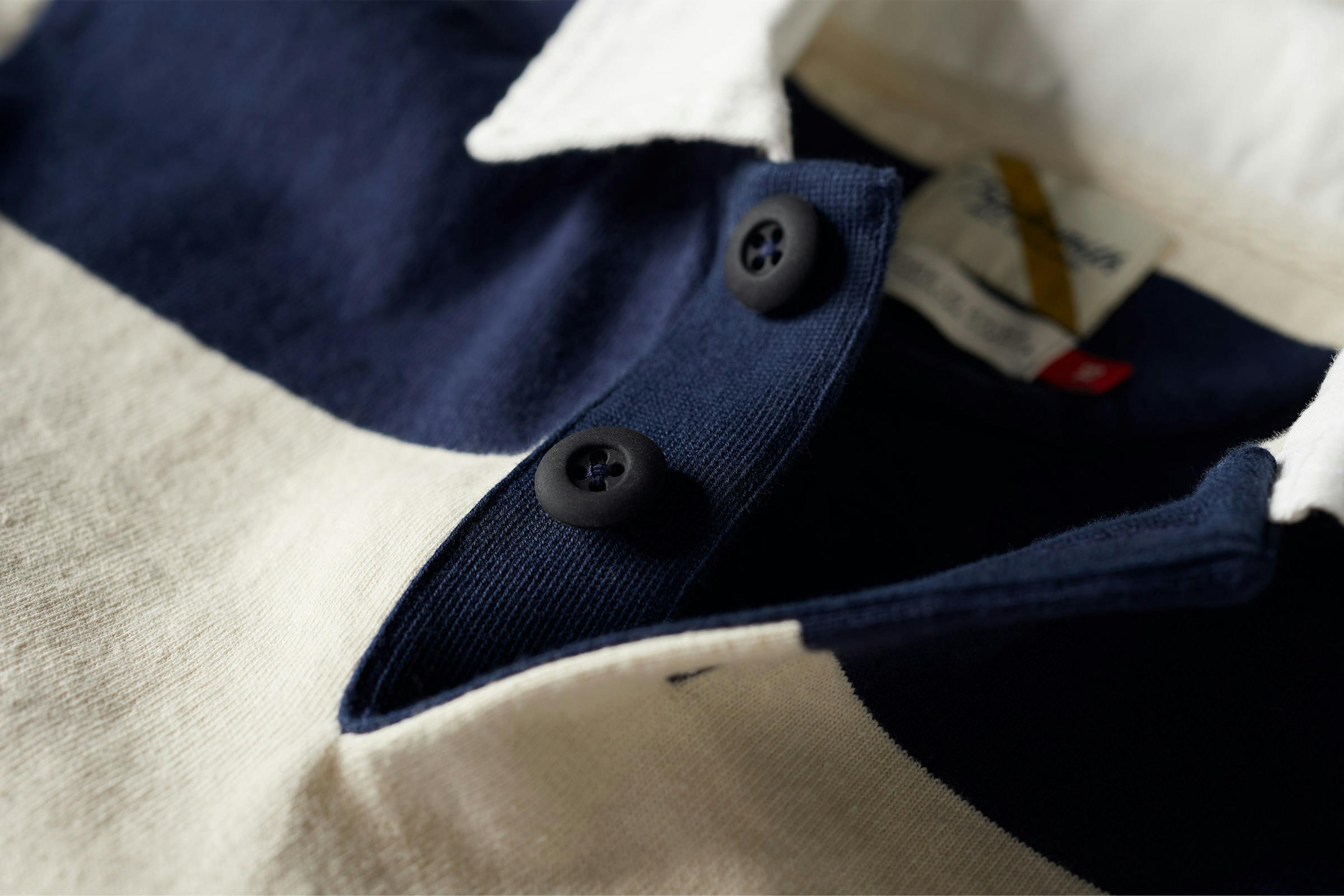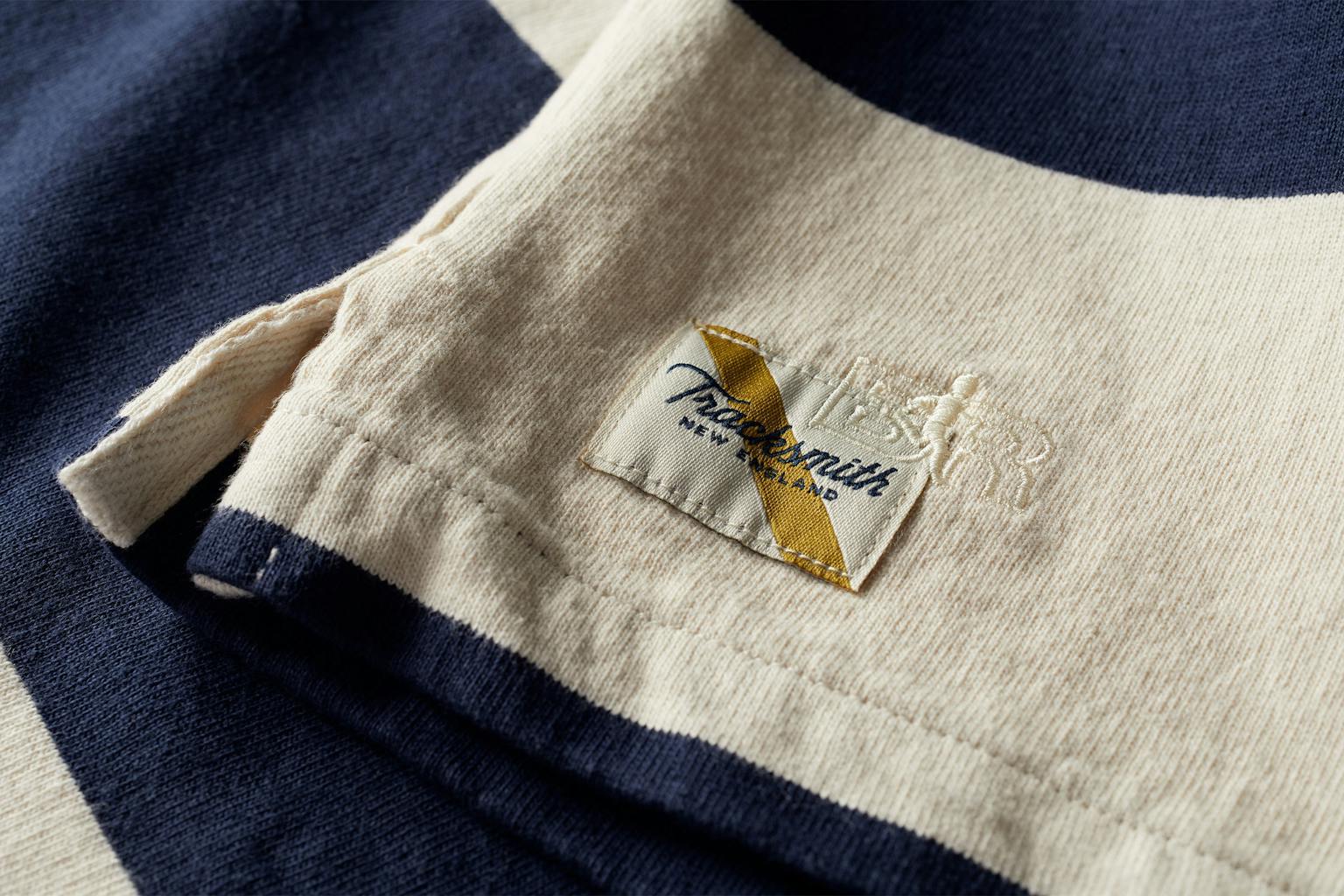 Game Changer
Bill Rodgers was a catalyst of the running boom of the 1970s and 80s, inspiring Americans of all ages and backgrounds to take up the sport. Winning four Boston Marathons and four New York City Marathons, "Boston Billy" captivated the nation with his insouciant air and blue-collar approach to the sport. At a time when professional running contracts could barely cover an athlete's bills, Rodgers made his own way. He started a running sportswear line – Bill Rodgers & Company – and opened the Bill Rodgers Running Center, a store and community hub, which employed many of Boston's top athletes and served as the unofficial hub of Boston's running scene.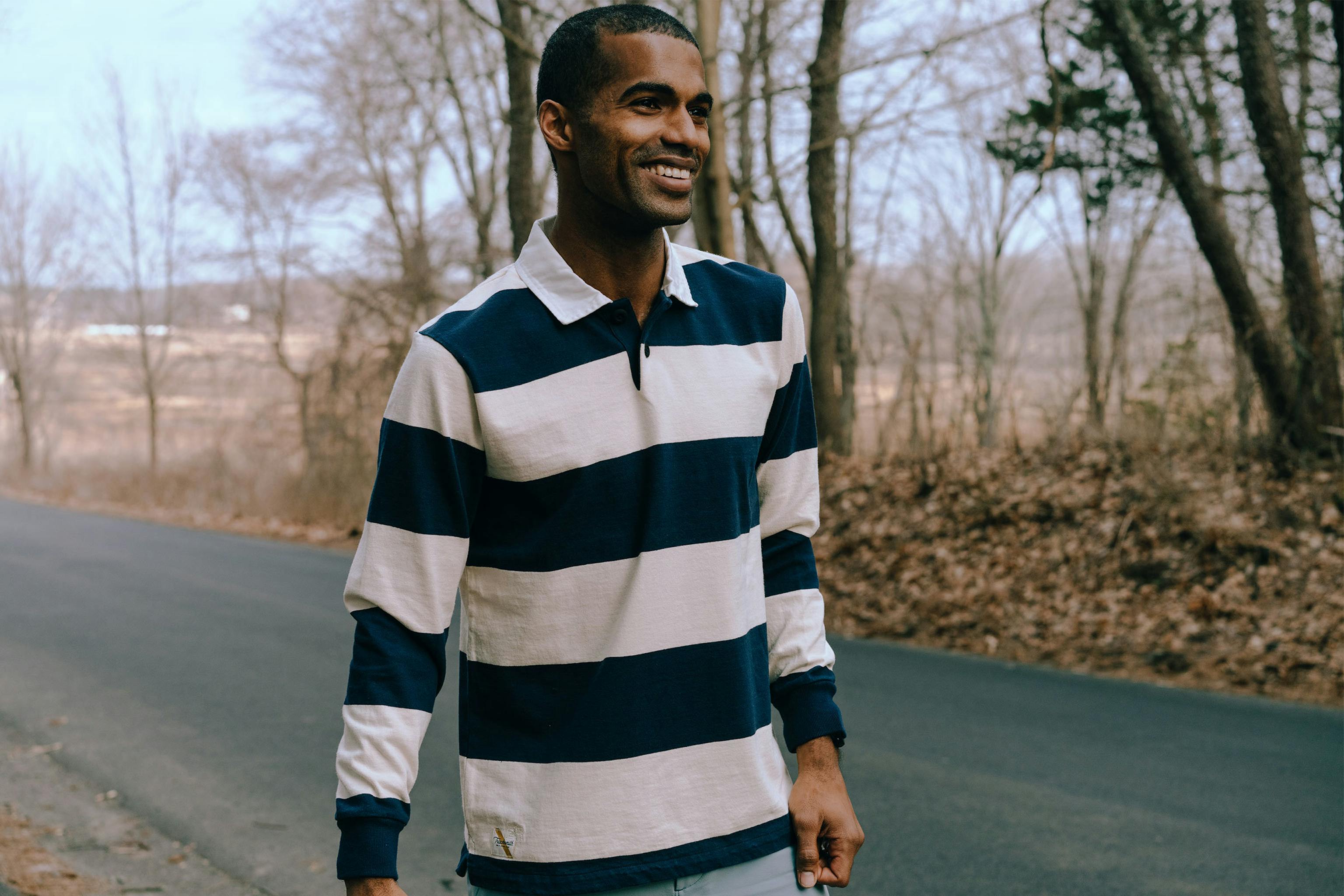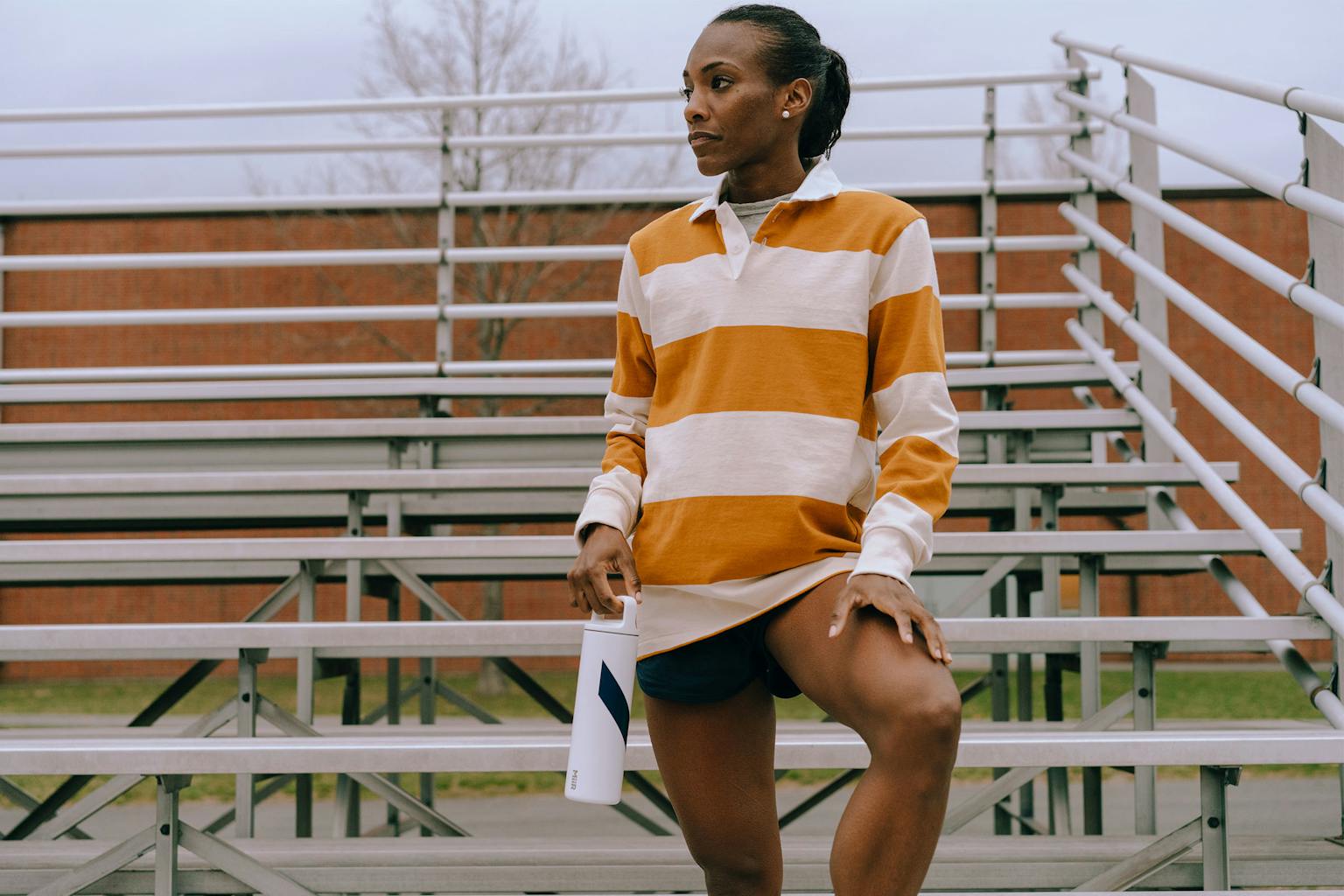 The Bill Rodgers
Collection
Bill Rodgers & Company pioneered many of the refinements found in the running clothing of his era, from silhouettes cut differently for men and women to materials selected with the marathon in mind. The Tracksmith Bill Rodgers Collection builds on these innovations and celebrates the spirit of Bill's Boston heyday, an era in which running was as fun as it was fast.