Grayboy Tee - Track & Field
LIMITED-EDITION
Made in MA from our Varsity Cotton, the Grayboy is our take on the track team-issued training top, featuring embroidered graphics.
All Hail
Track & Field
Track & Field is wonderful in its simplicity. Higher, faster, stronger. Pick your lane and test your mettle. The result is a colorful hodge-podge of talents and personalities: mighty throwers, fleet sprinters, high-flying jumpers and plucky distance runners sharing one arena and one goal. Victory. Inspired by eighties sports memorabilia, this collection celebrates the all-comers' spirit of track and field.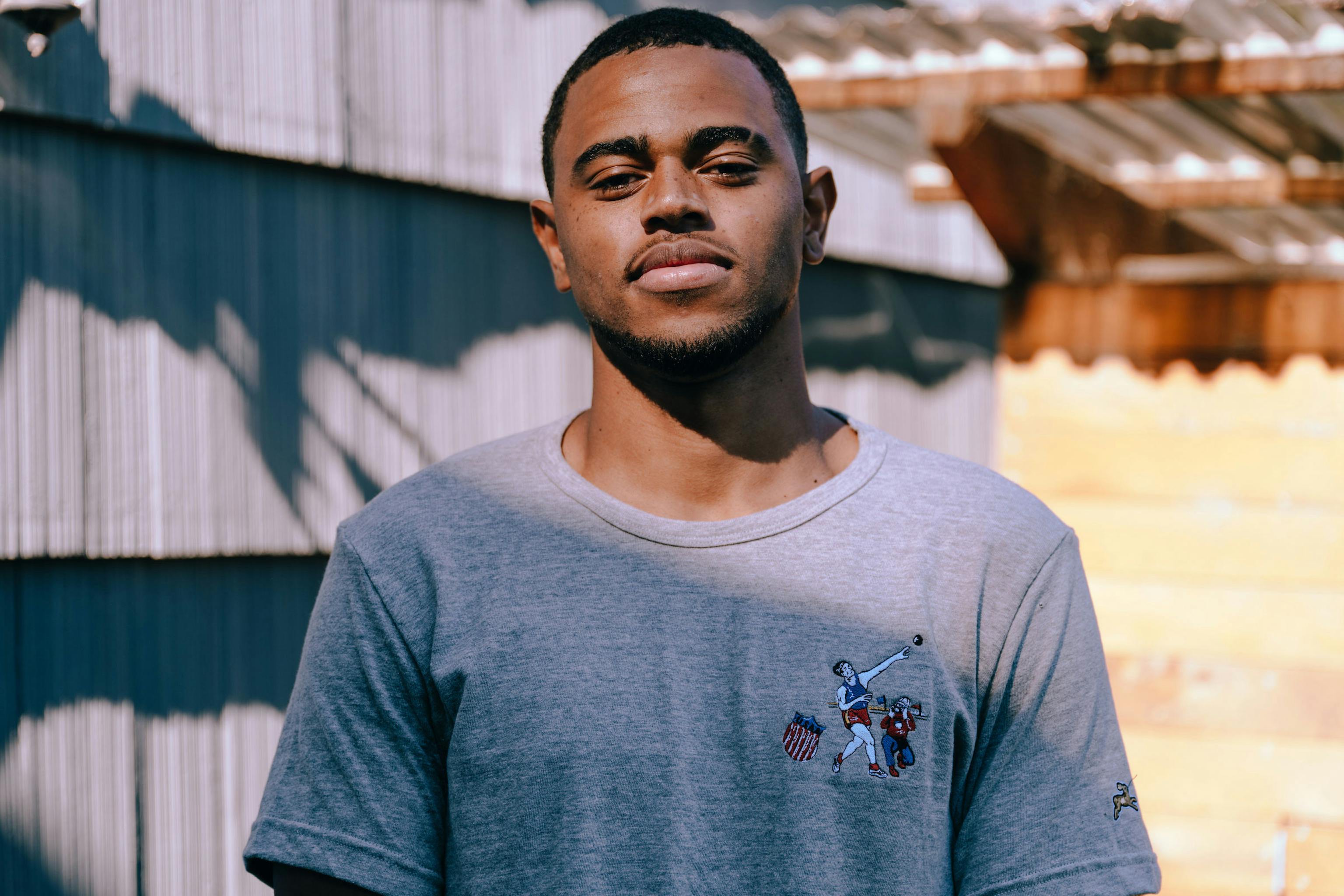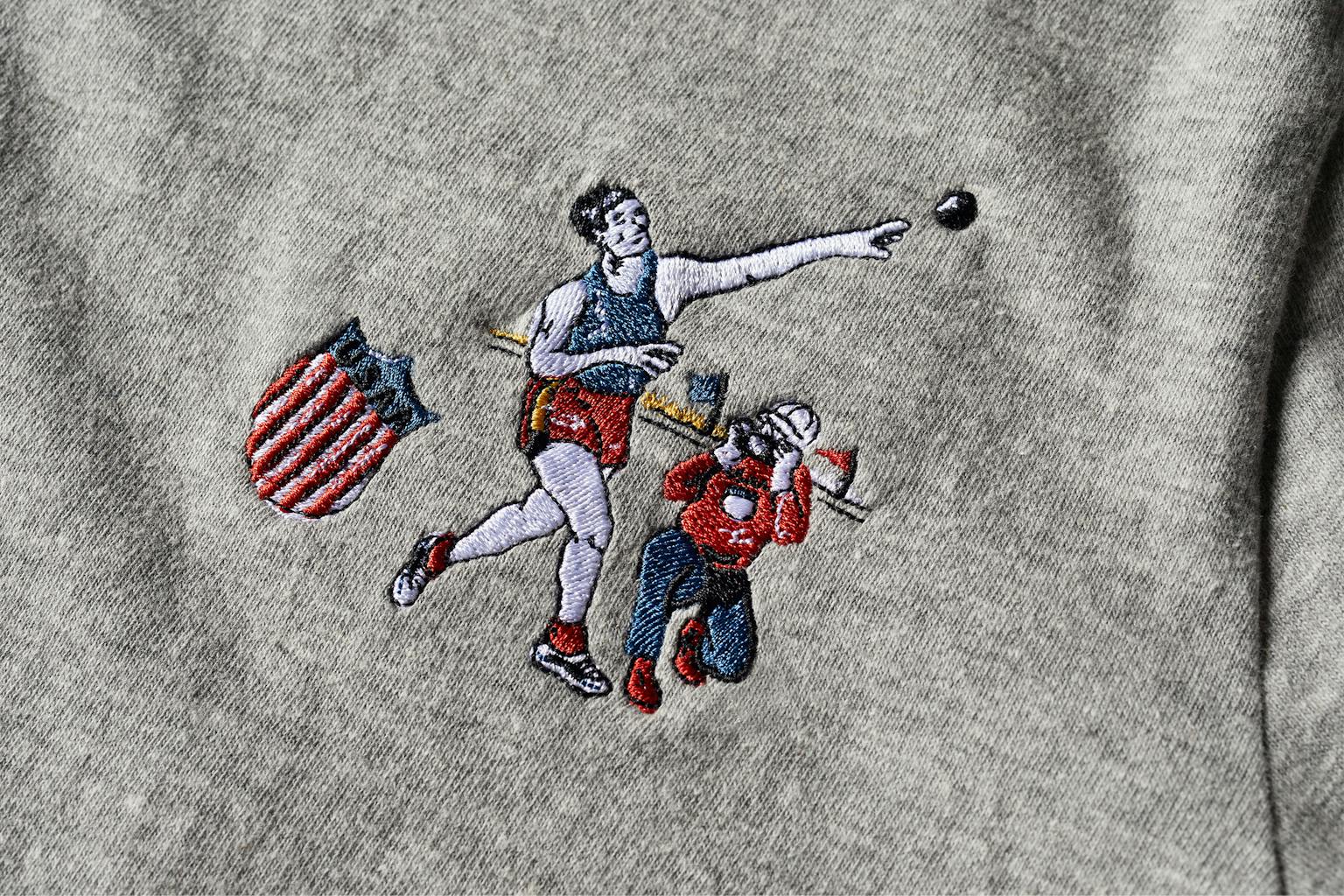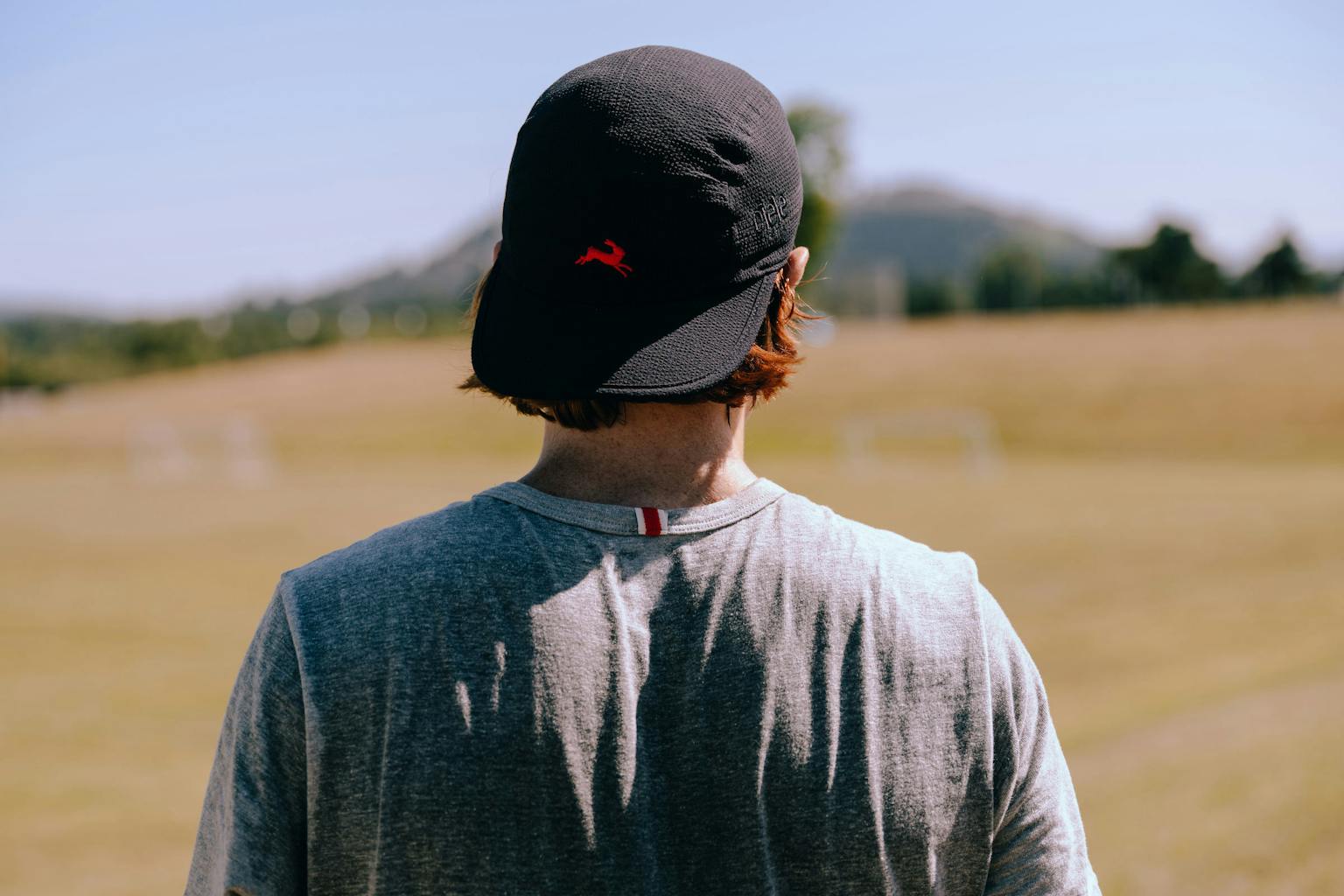 Earn It With Sweat
The nickname "Grayboy" was given to the standard-issue tee-shirts handed out to the Georgetown track team. The shirt was a badge of honor. To get one, you either had to make the team, or become very close friends with someone who had. Made in Massachusetts from our bespoke Varsity Cotton, the Grayboy is our take on the team-issued training tee.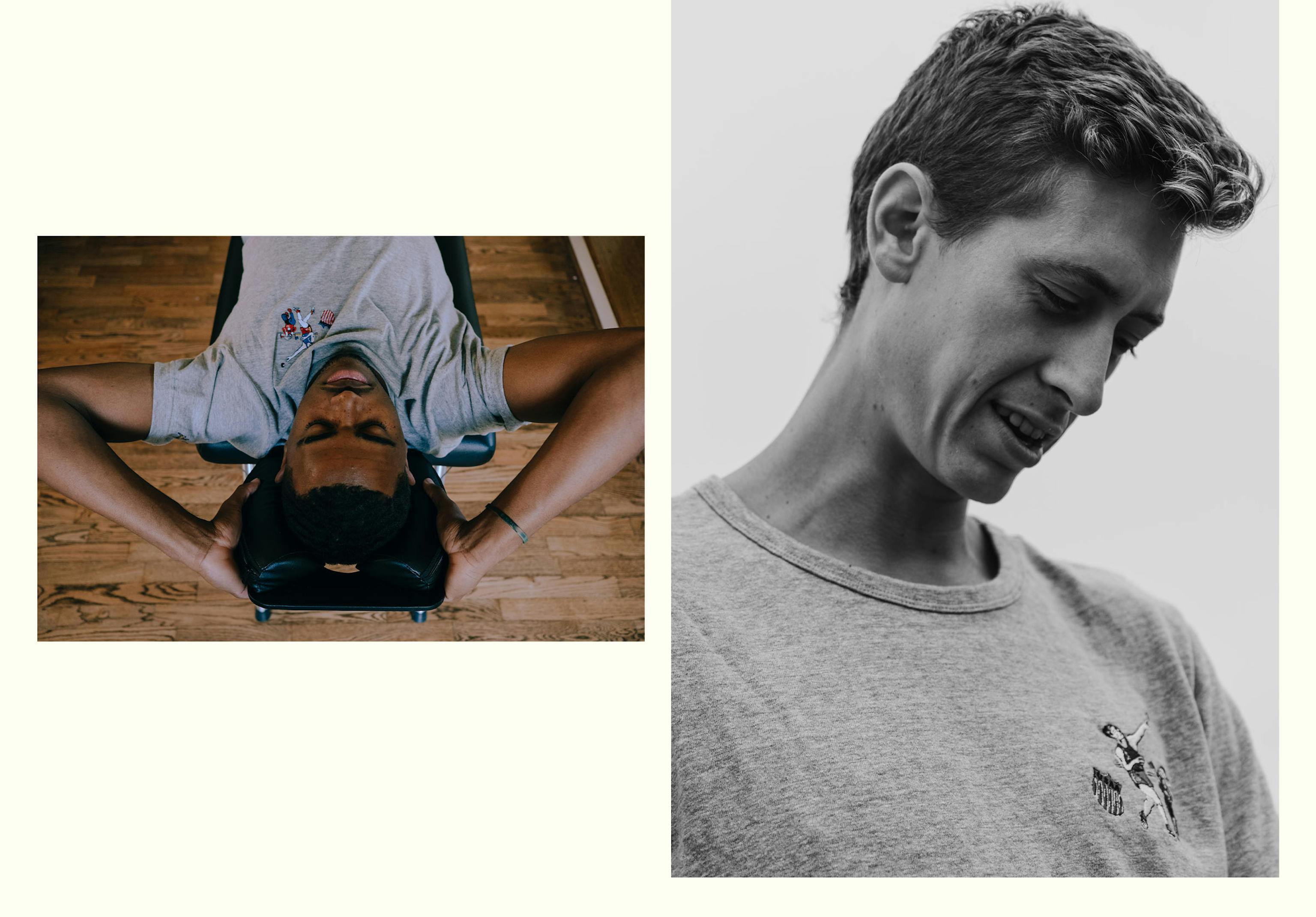 Wears In, Not Out.
When it comes to training tees, they very literally don't make them like they used to. So we did it for ourselves. Developed and manufactured in Massachusetts, our proprietary Varsity Cotton blend is 88% cotton, 12% Rayon, 100% not pre-anything'd. Built to be soaked with sweat, worn and washed for a lifetime or more.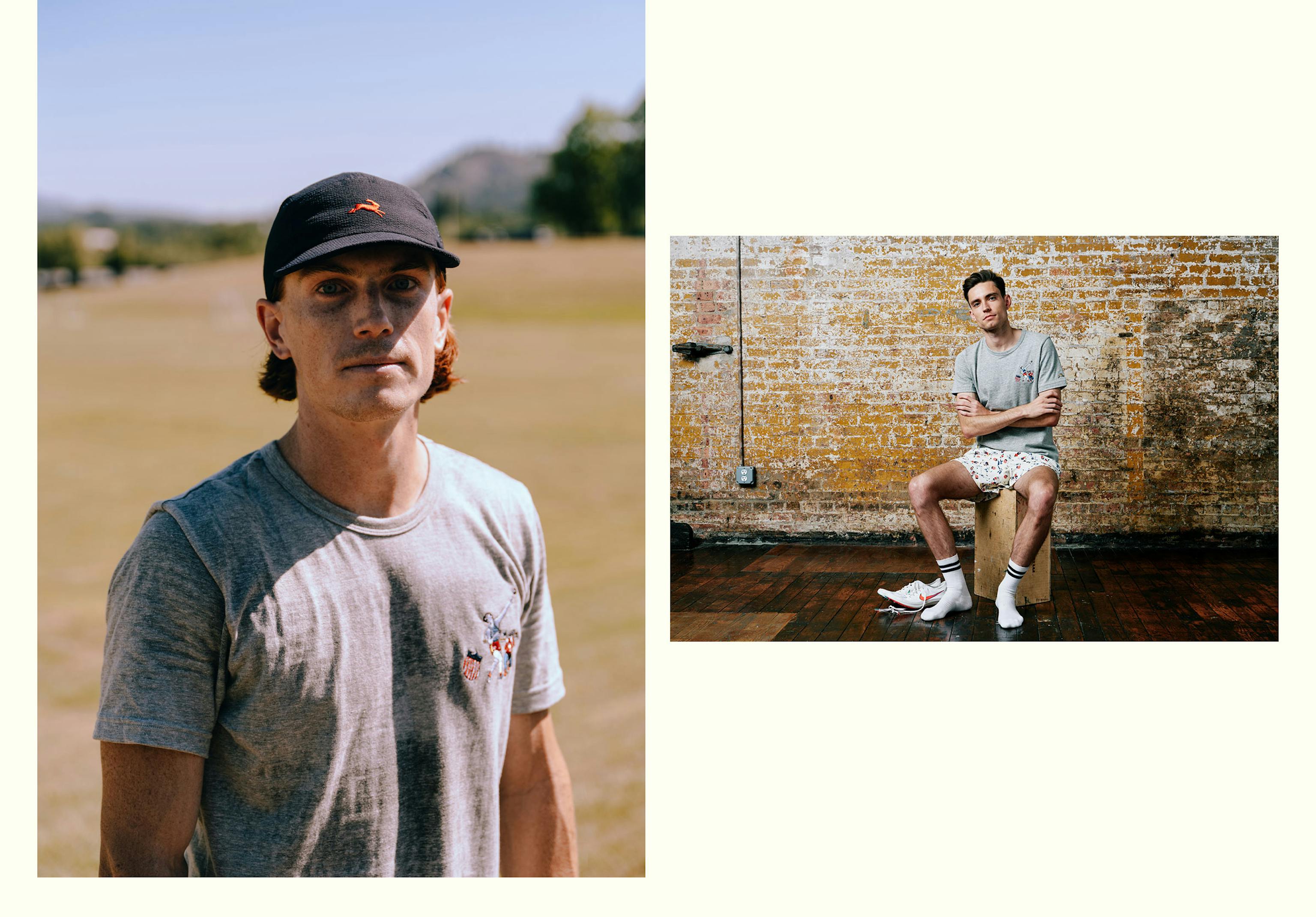 Track is Back
The story behind this one-of-a-kind collection is simple: when scouring eBay late at night for Track and Field ephemera, our founder uncovered a 1980s seersucker fabric with graphics of athletes hurdling, jumping and throwing. Inspired by the theme of the graphics, we knew we wanted to make something surprising and fun to celebrate the spirit of Track and Field. We worked with illustrator Jindrich Janicek to refine the graphics and brought them to life in co-ed pieces that celebrate and are informed by the lifestyle of modern athletes.