Zoom In
NEW COLORS
Fells Turtleneck
A Merino wool waffle knit turtleneck for running
This item is out of stock. Please enter your email address and we will notify you when it is back.
Free Returns & Exchanges
Turtle & the Hare
The turtleneck is a winter classic because of the way it adds neck protection from stiff winds and provides extra comfort when donning tall jacket collars. However, the high pile fleece and heavy cotton styles that usually adorn the ski slopes were never meant for running. It was time that this winter classic was refreshed for runners' demands. Our Fells Turtleneck is delivered in a soft, lightweight Merino wool honeycomb jacquard that resists odors and wicks sweat as you heat up during the run. Thumbholes add versatility on colder days. Now there's no reason why a turtleneck shouldn't be in every runner's cold weather rotation.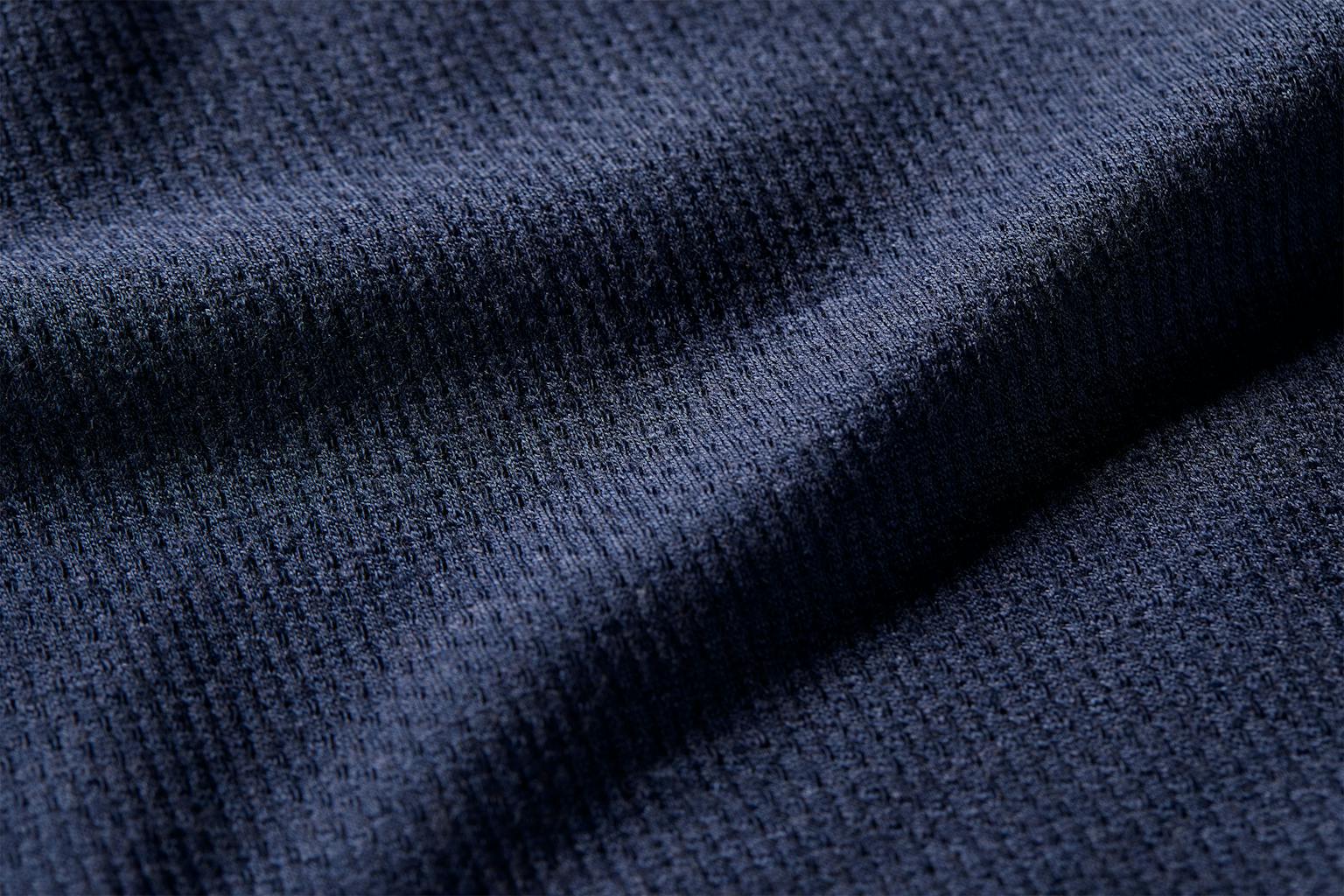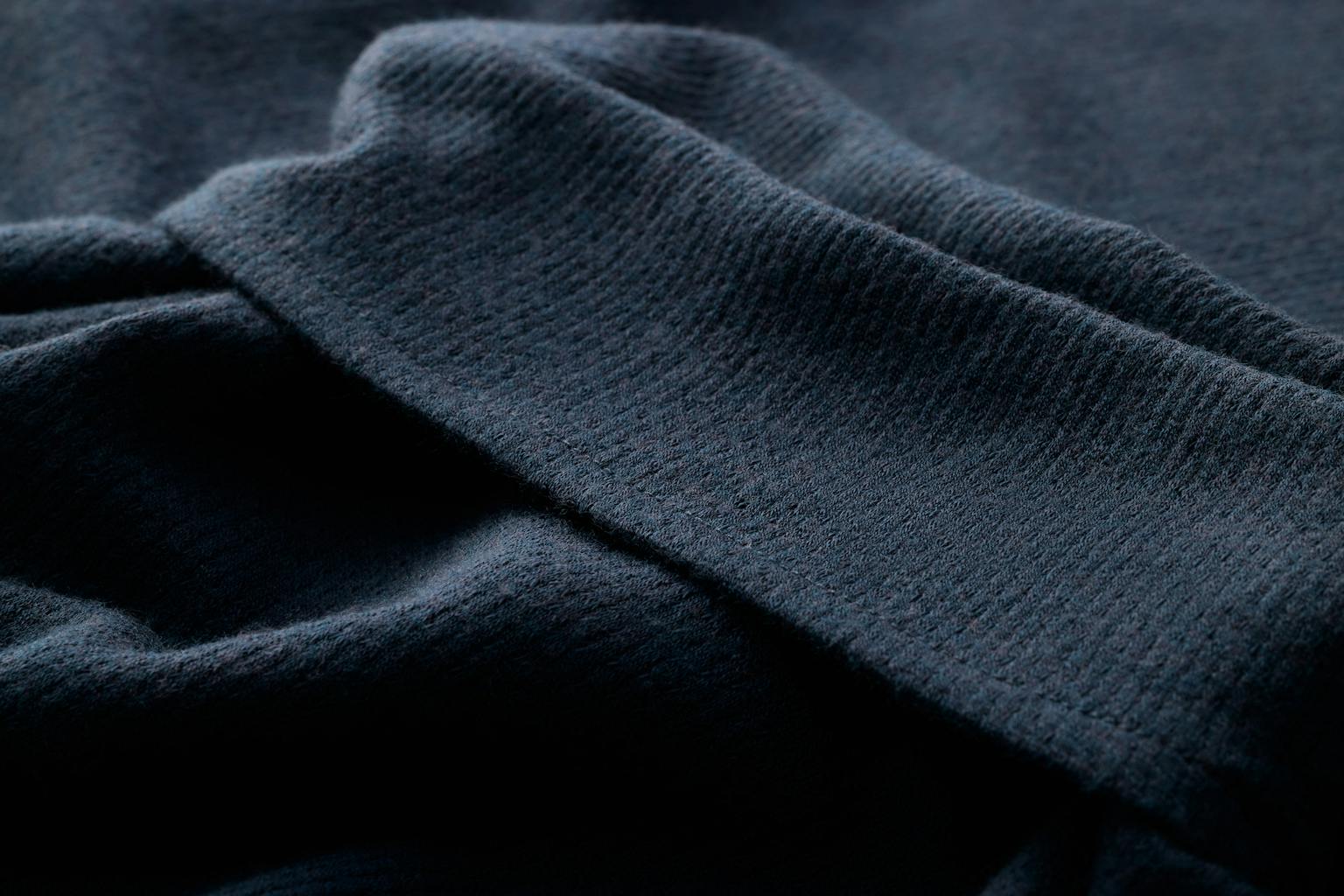 This rugged Merino wool blend regulates temperature, wicks moisture, and resists odor, even after multiple wears without washing.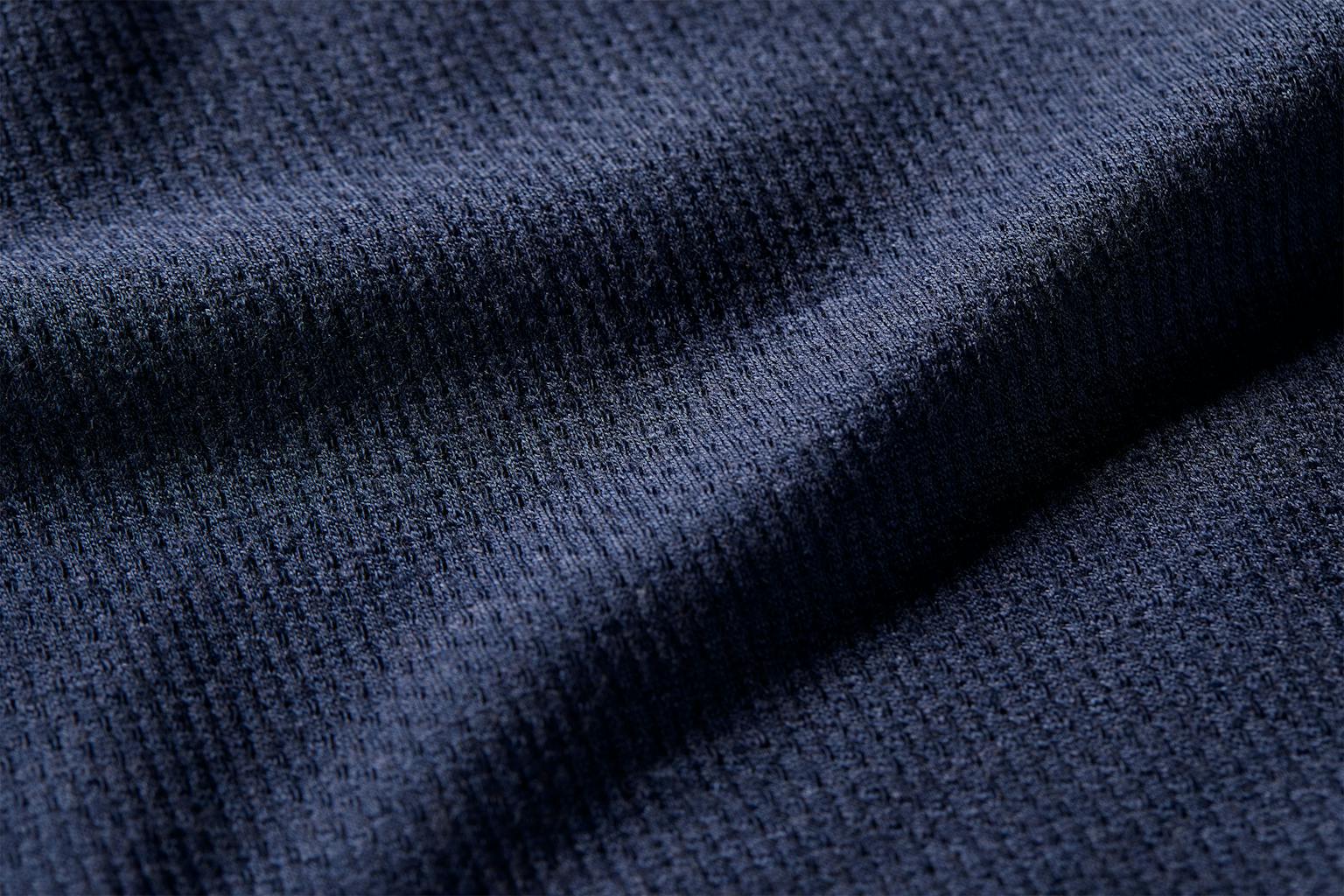 A double-layered turtleneck collar finished with felled seams delivers surprising performance in a classic silhouette.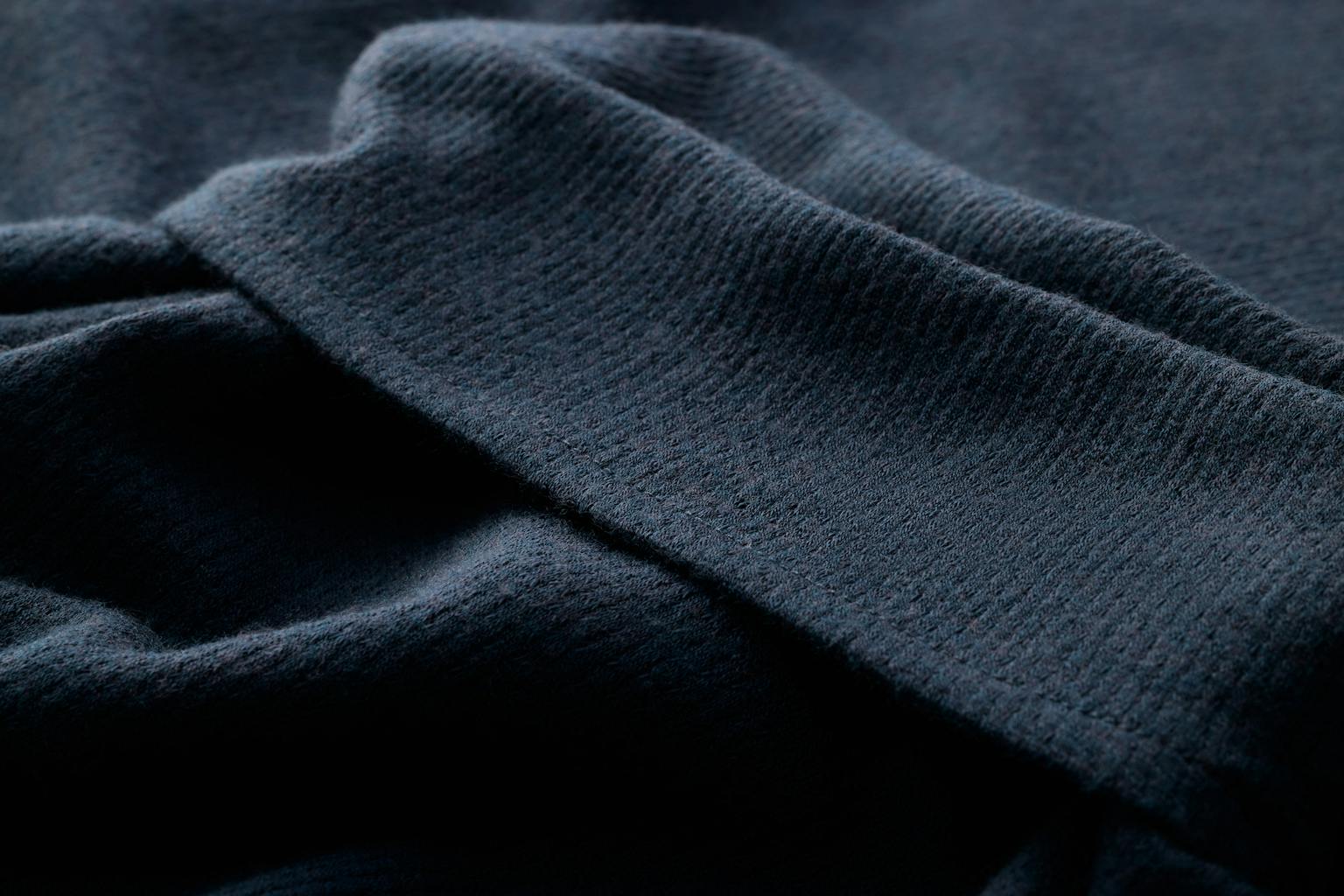 Fabric
54% Merino / 46% Recycled Polyester, 265gsm, 17.5 micron

Care
Machine Wash Cold
with Like Colors
Do Not Bleach
Line Dry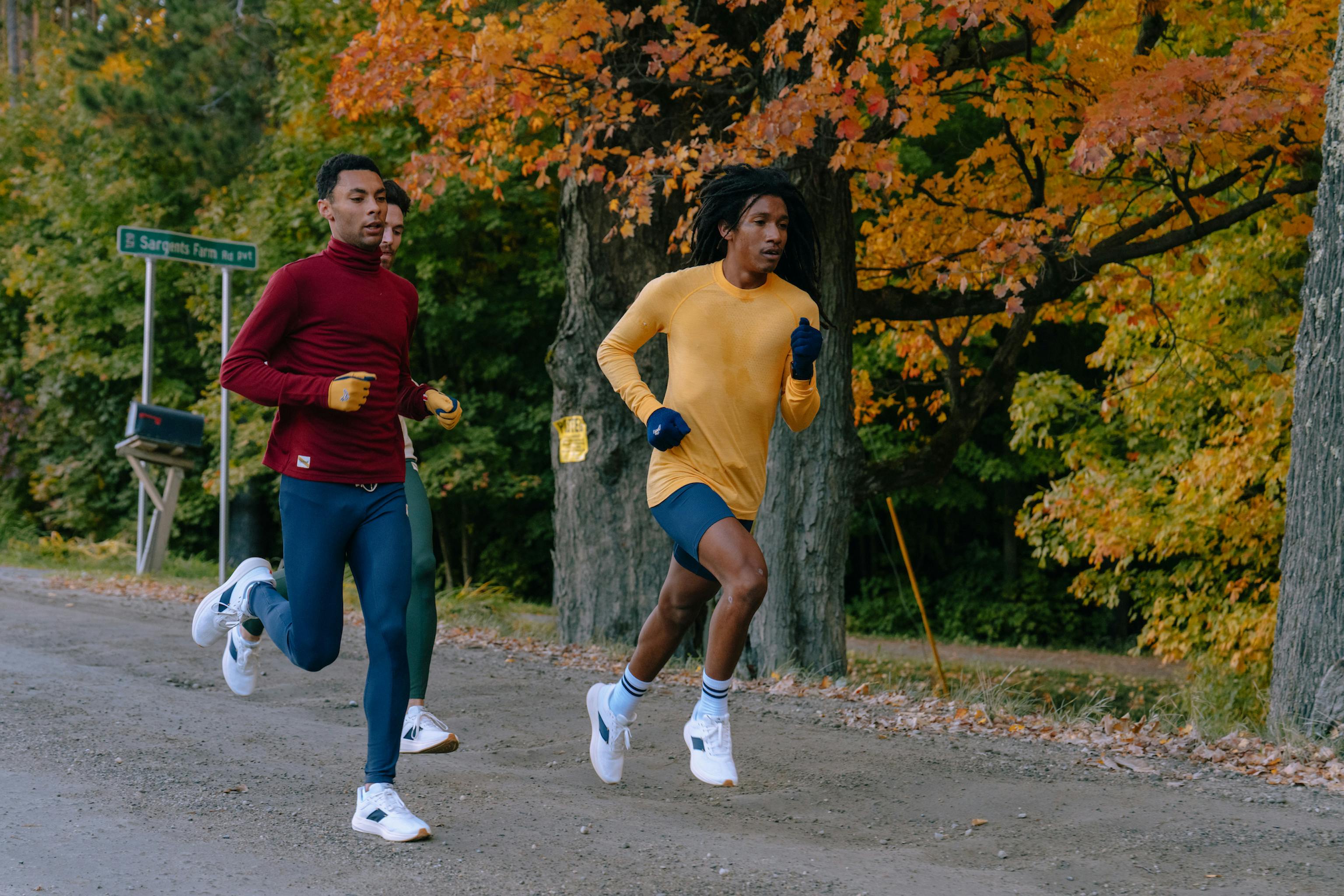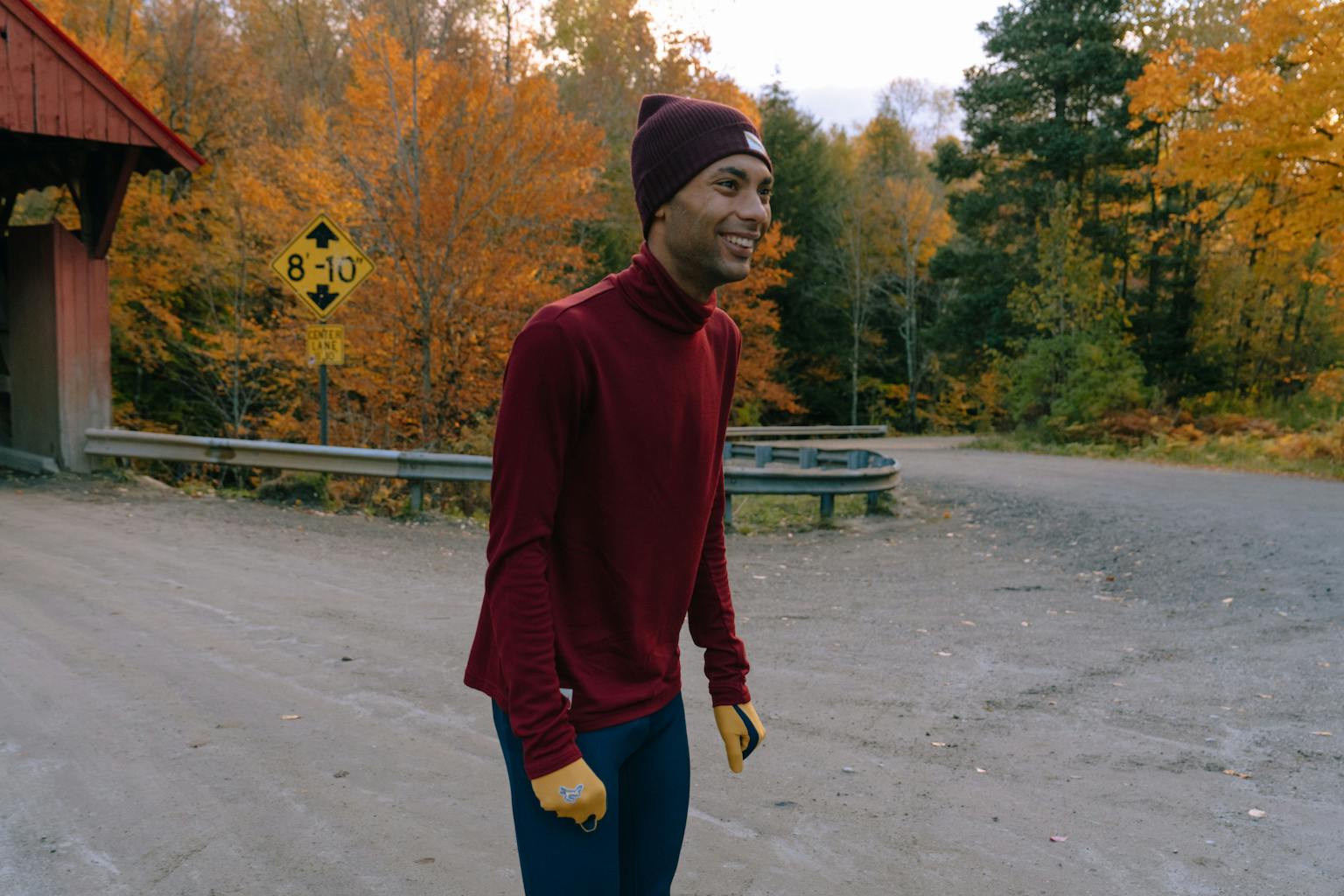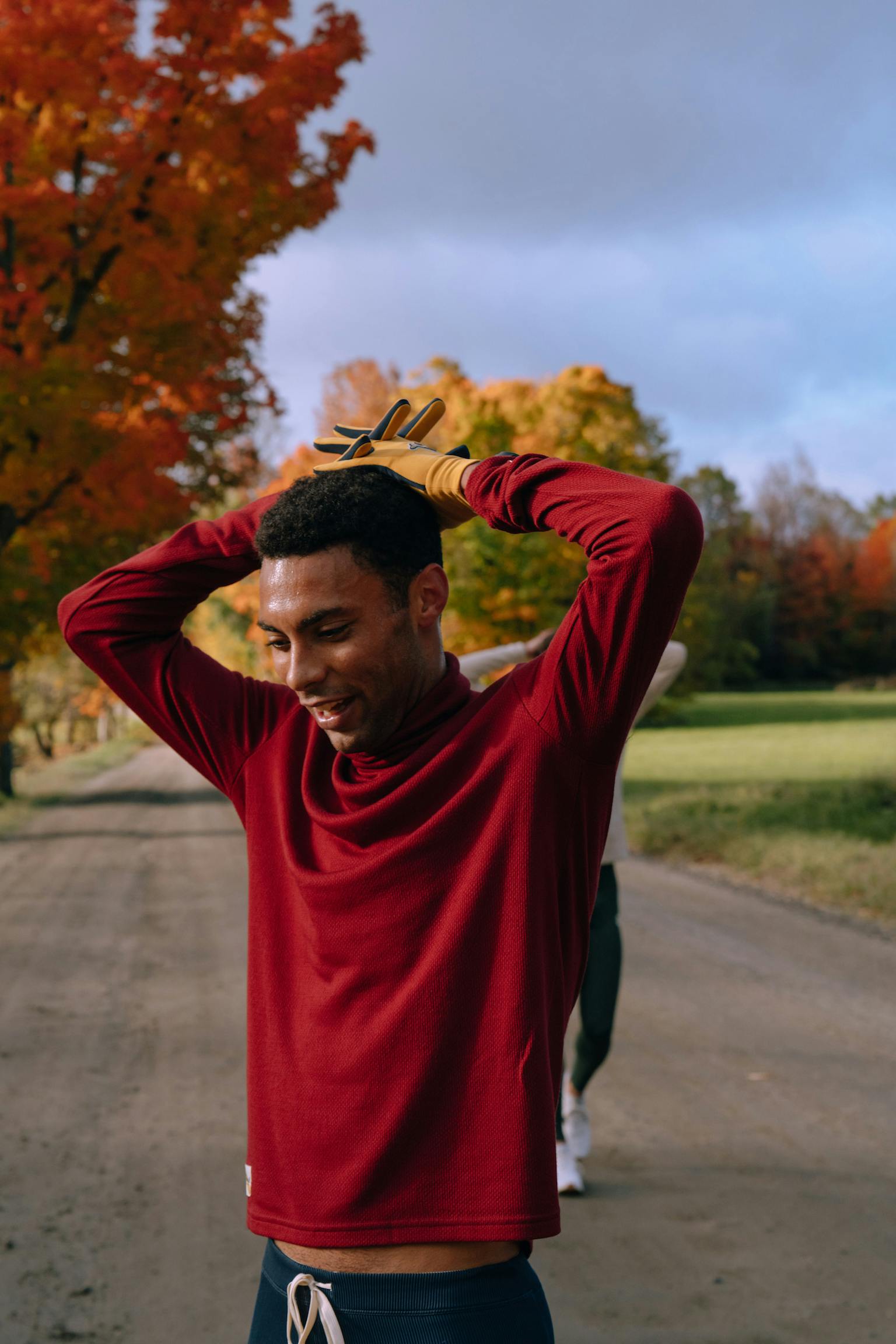 Get Rolling
Turtlenecks have been worn by sportsmen since the 19th century, but they've lost touch with performance in recent years. And that's a shame, since the silhouette is inherently warm and versatile. Our Merino wool blend delivers on all counts. It's temperature-regulating, odor-repelling and dries in a flash, with the comfort and easy-going style of a turtleneck you'd pair with jeans. The waffle-like texture helps move air and moisture while running, and ensures this shirt feels light as air. Roll the neck up on the coldest days and down as things heat up.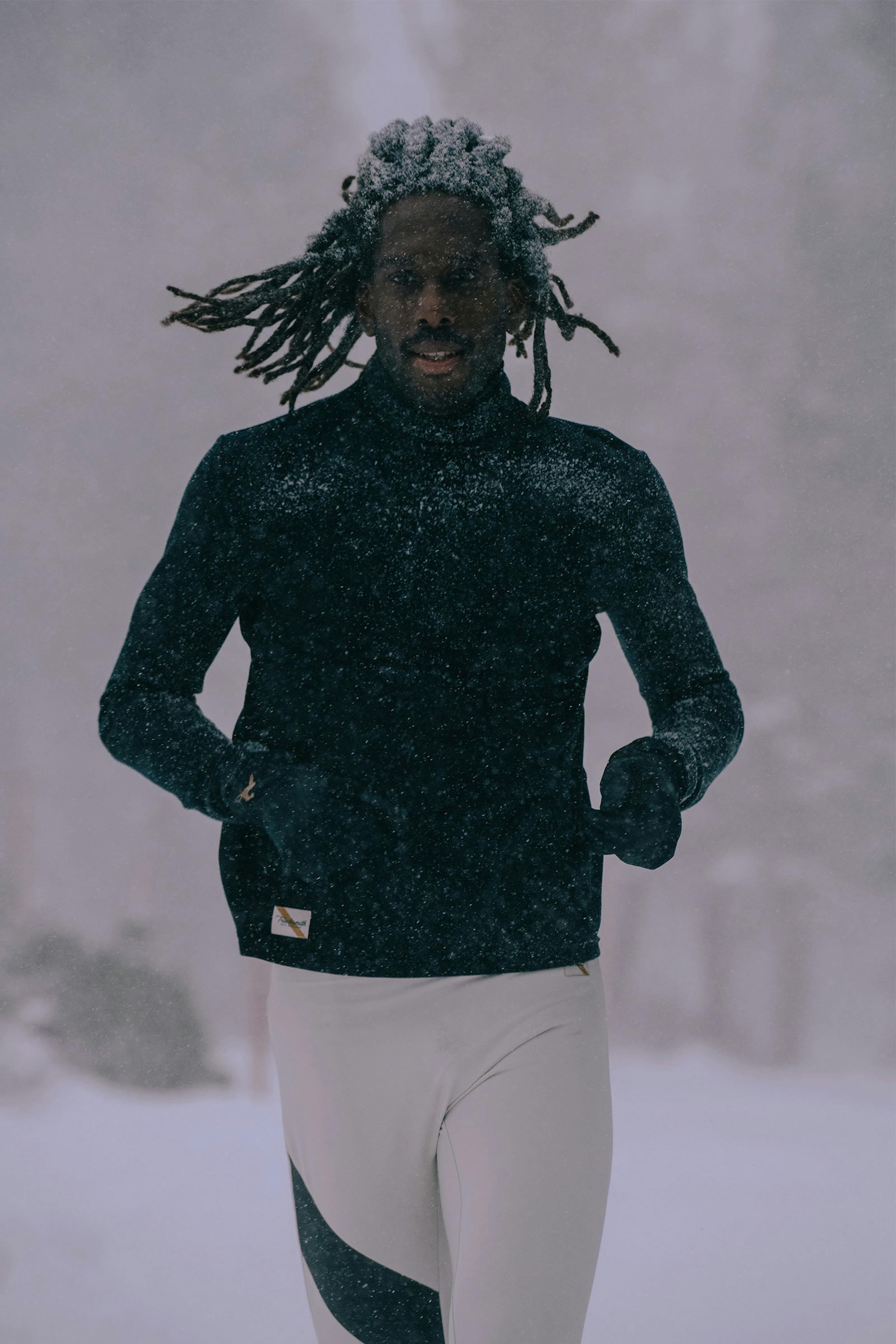 Merino is Magic
If you're still not familiar with the performance benefits of Merino wool, be prepared for a revelation. Soft and not at all scratchy, Merino wicks moisture and regulates temperature just like animal hair (because it sort of is). It's almost completely impervious to odor and stays warm even when it's wet. The Fells takes advantage of a honeycomb jacquard knit. Similar to a waffle knit pattern, it helps trap warm air close to the body and provides insulation without clinging.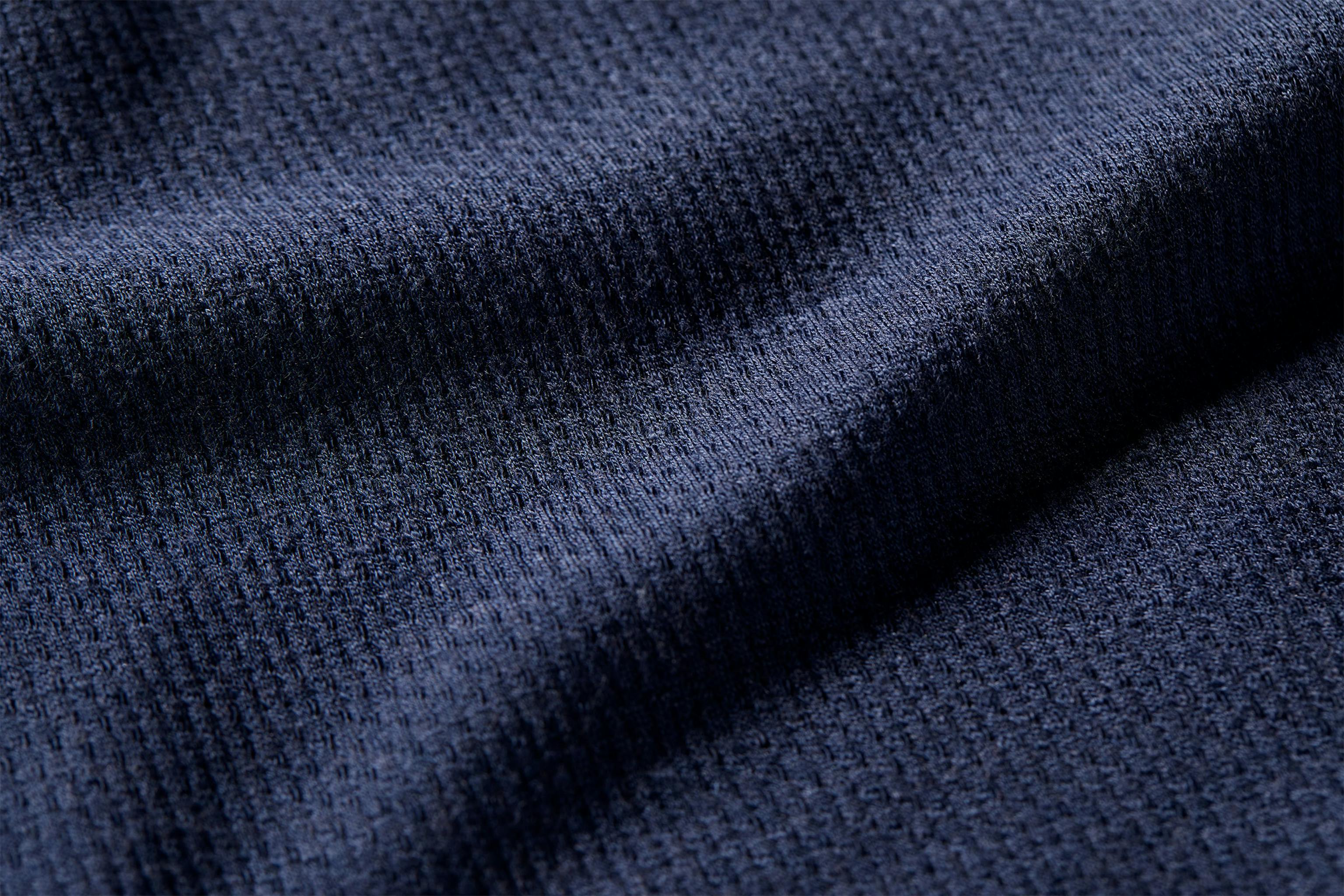 Borrowed from Sport
Like the Henley, the turtleneck has its roots in 19th century British sport. Known as a "polo neck," it was first donned by mallet wielding horsemen in the mid 1800s. Adopted in the 1920s as a unisex fashion item, it became a symbol of the Beatnik generation in the 60s and forever linked to Steve Jobs as Apple rose to prominence in the 90s.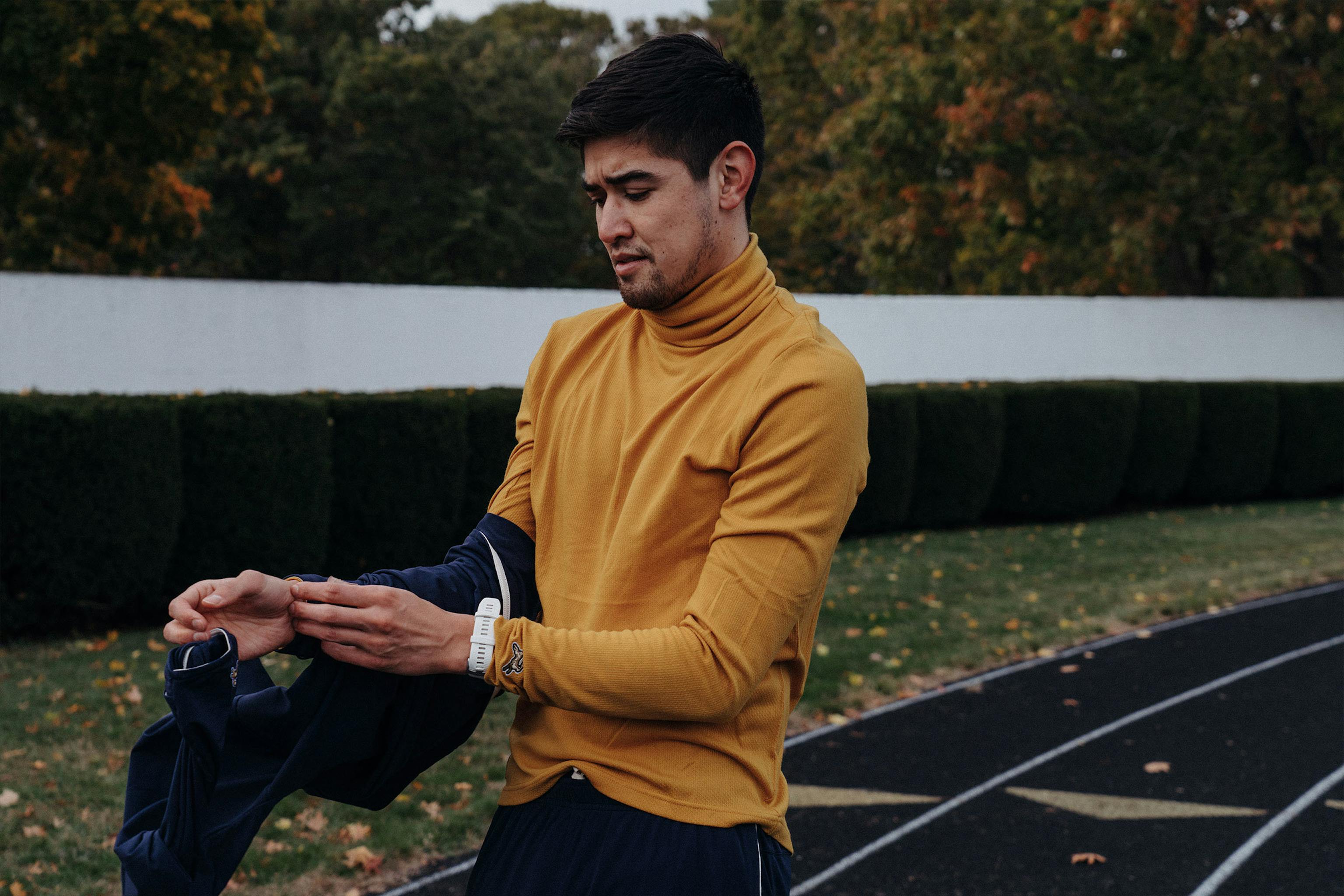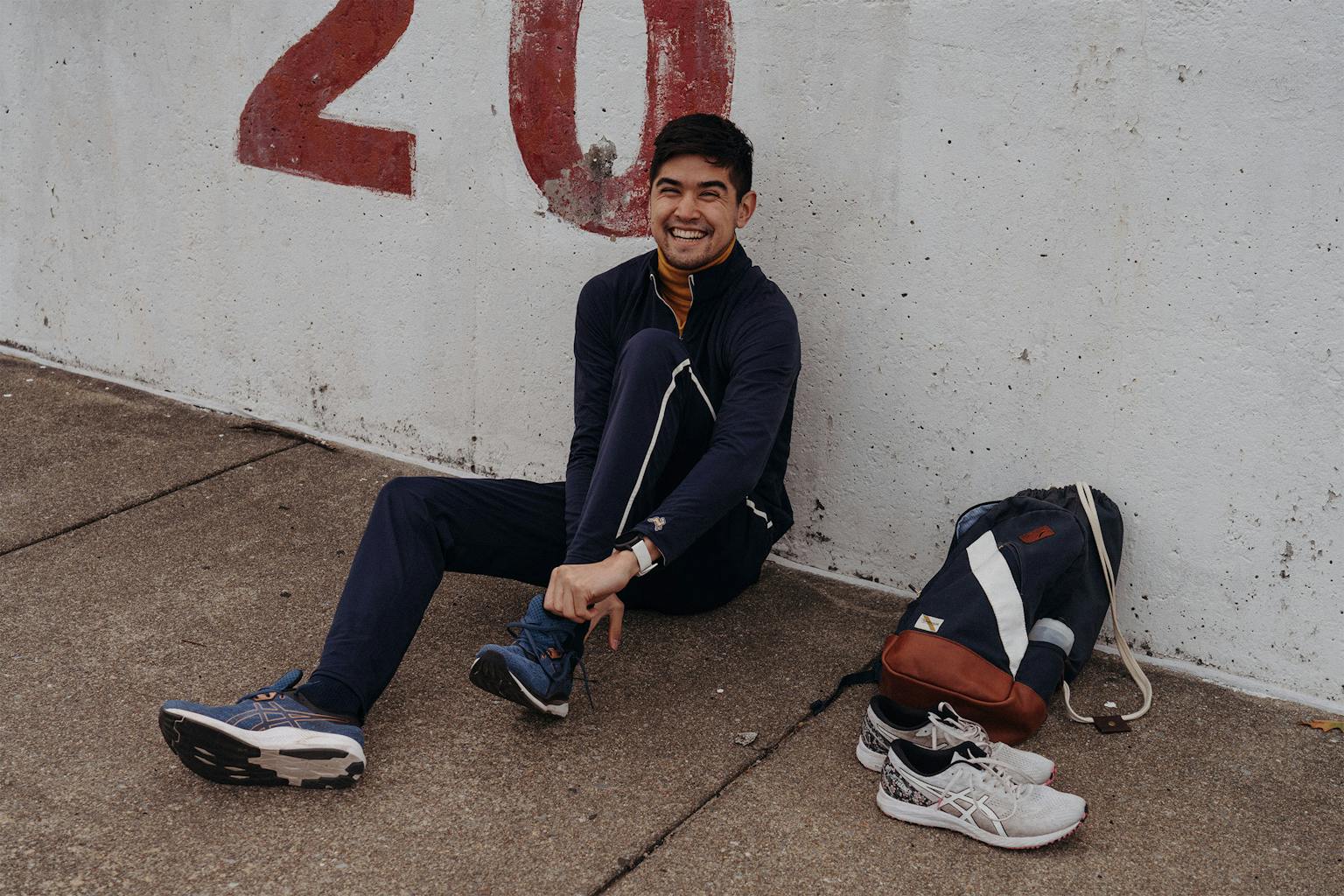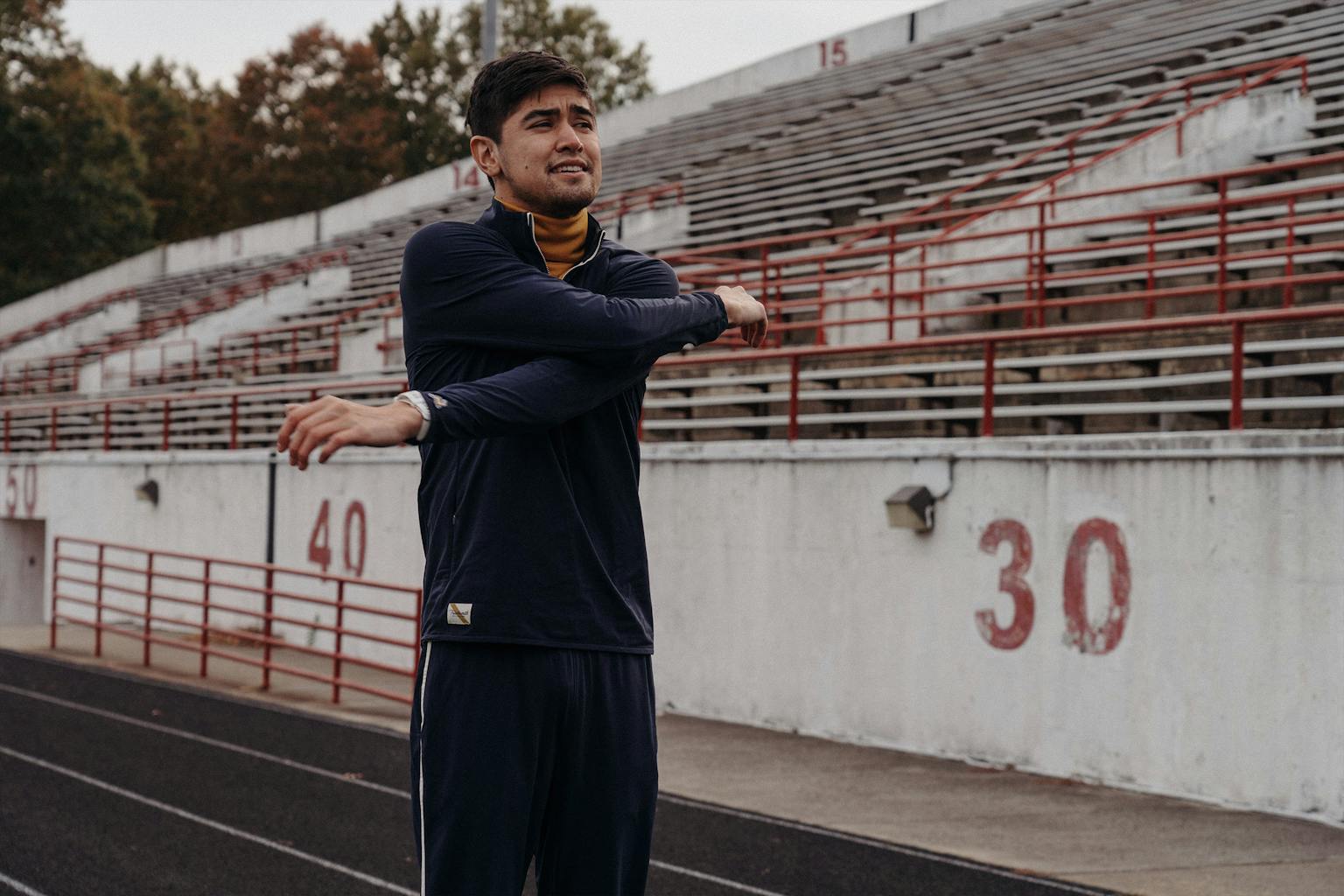 From the Fells
Our Fells pieces are inspired by cross country's wet and wild cousin: fell running. Facing challenging courses and unpredictable British weather, fell runners have long relied on wool clothing to keep them warm and protected in tough conditions.