Zoom In
Fells Waffle Layer
100% Merino Wool Waffle Knit Base Layer
This item is out of stock. Please enter your email address and we will notify you when it is back.
Free Returns & Exchanges
Waffles Before, During & After
Runners believe in establishing a strong base. That emphasis on building from the inside out carries over to our layering strategy: It all starts with a warm and wicking foundation. The waffle pattern on this 100% Merino wool base layer traps air against the skin to increase insulation, while also allowing heat to escape as the effort increases. We introduced this top as part of our No Days Off collection but it proved so good, we've made it a staple of our cold weather collections.
100% Merino Wool Waffle Knit Base Layer
Quick Drying, Odor Resistant
Fabric
100% Merino Wool

Care
Machine Wash Cold With Like Colors
Delicate Cycle
Do Not Tumble Dry
Lay Flat To Dry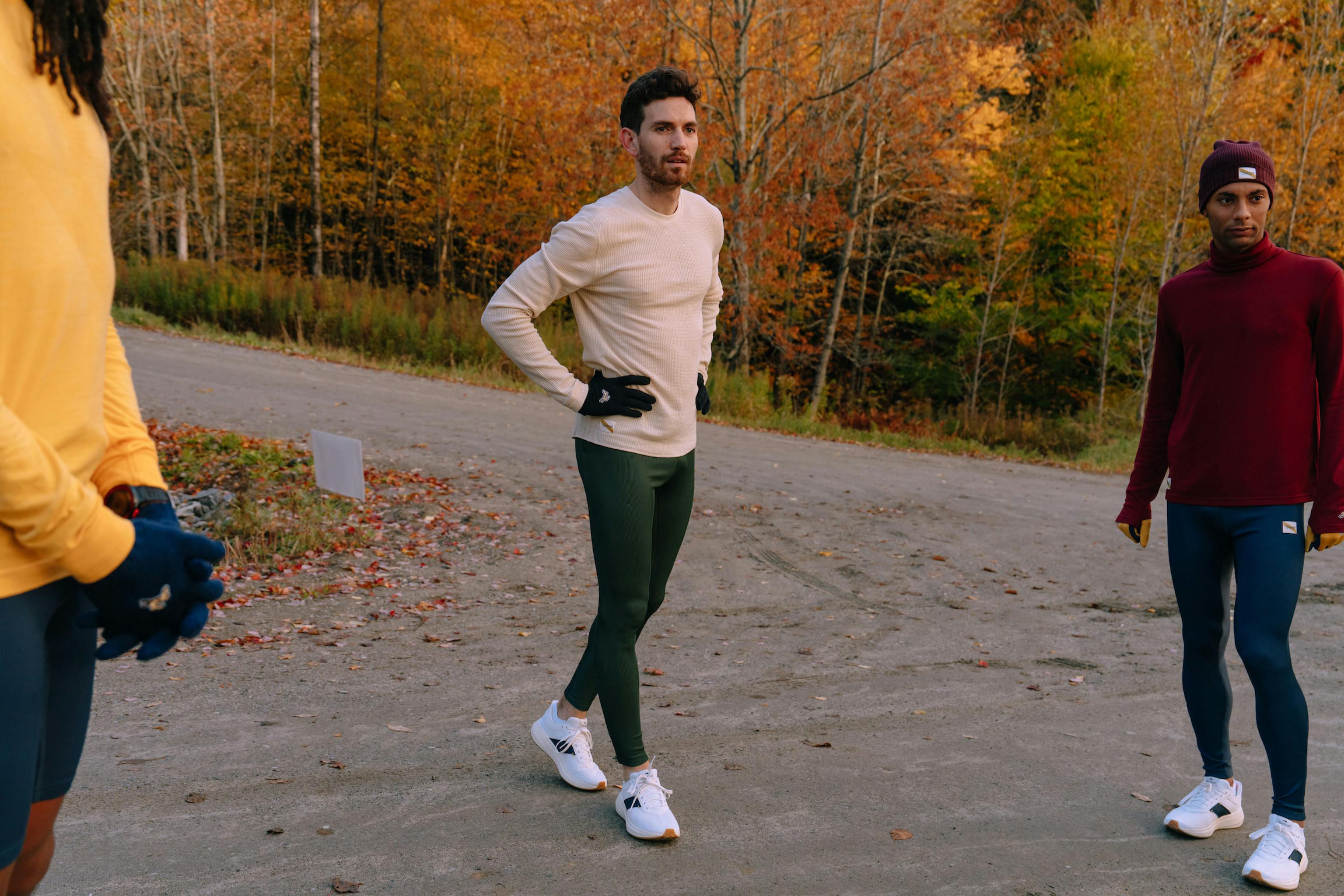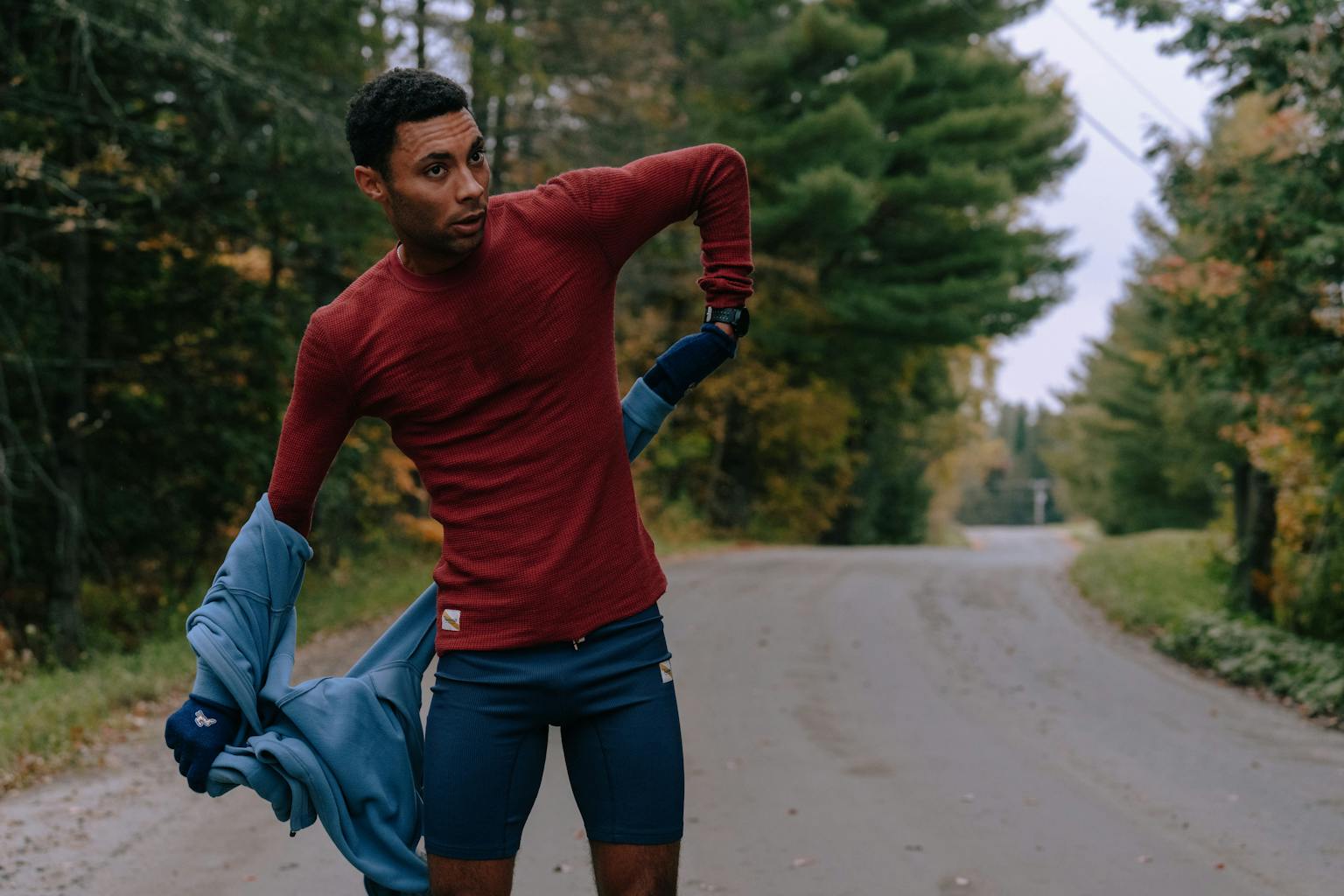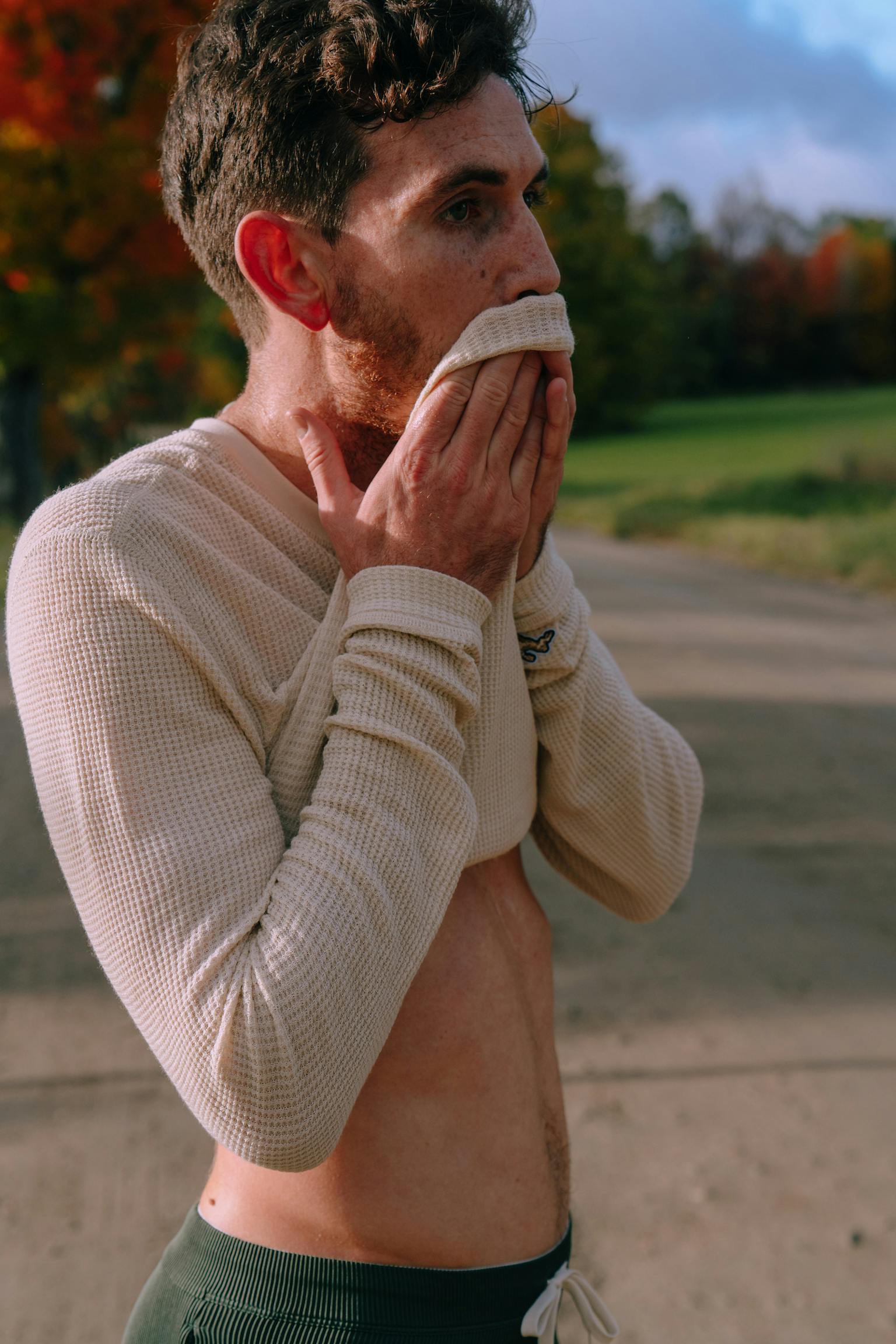 A Better Layer
Merino is an ideal insulating material for a base layer thanks to its natural versatility: it not only insulates, but also regulates temperature and wicks sweat. However, as the temperature dips a few tweaks can ensure better protection from the harshest elements.
Our Waffle Layer uses 100% Merino in a waffle knit. The combination of the wool and this classic construction creates small pockets that trap warm air and hold it against the skin. At the same time, the waffle pattern allows excess heat to escape, regulating temperature over the run. Add in wool's natural quick-dry and odor-resistant properties, and the result is a perfect cold-weather base layer.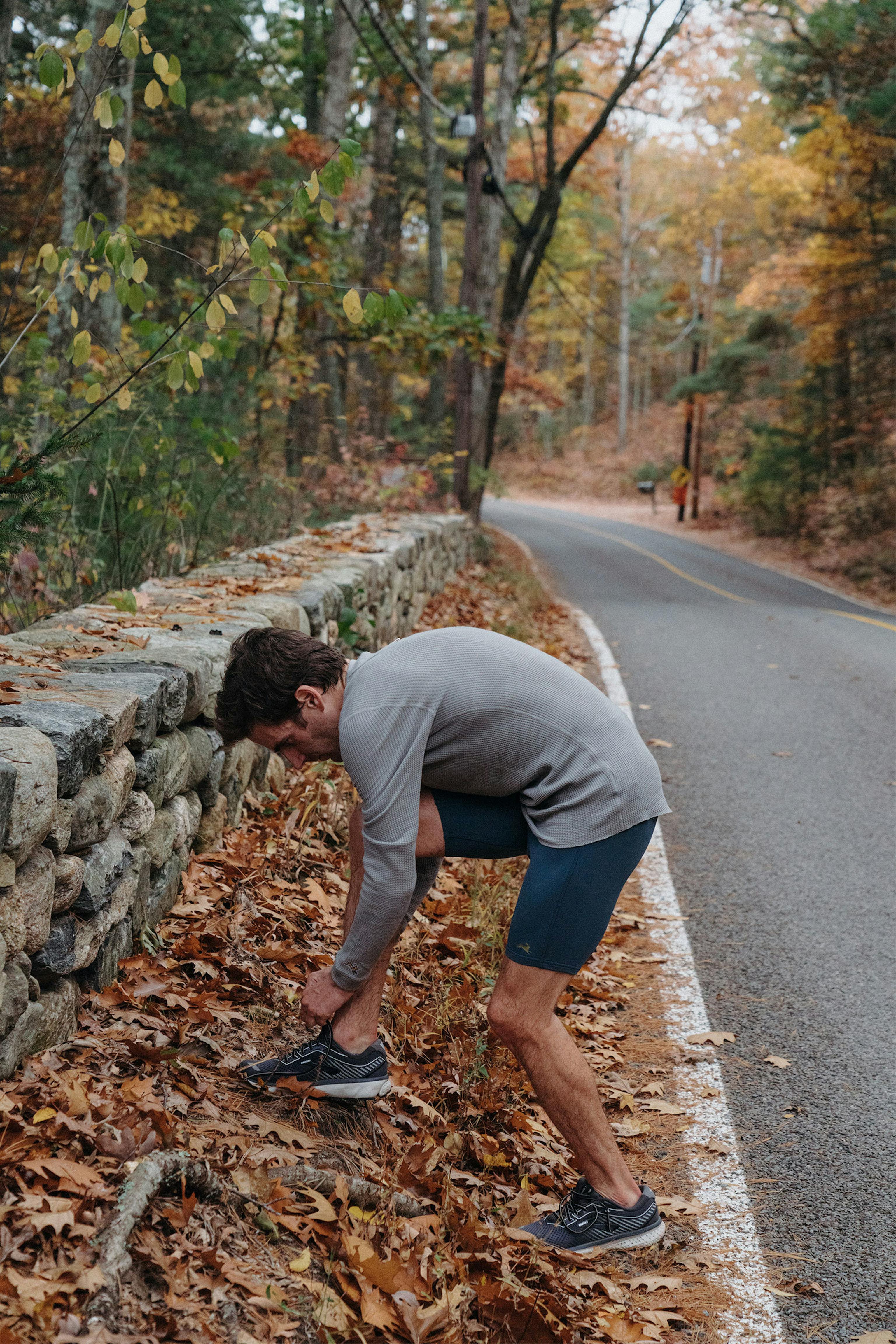 Merino is Magic
If you're still not familiar with the performance benefits of Merino wool, be prepared for a revelation. Soft and not at all scratchy, Merino wicks moisture and regulates temperature just like animal hair (because it sort of is). It's almost completely impervious to odor, even if you never choose to wash it. And unlike synthetic wicking materials, Merino stays warm even when it's wet.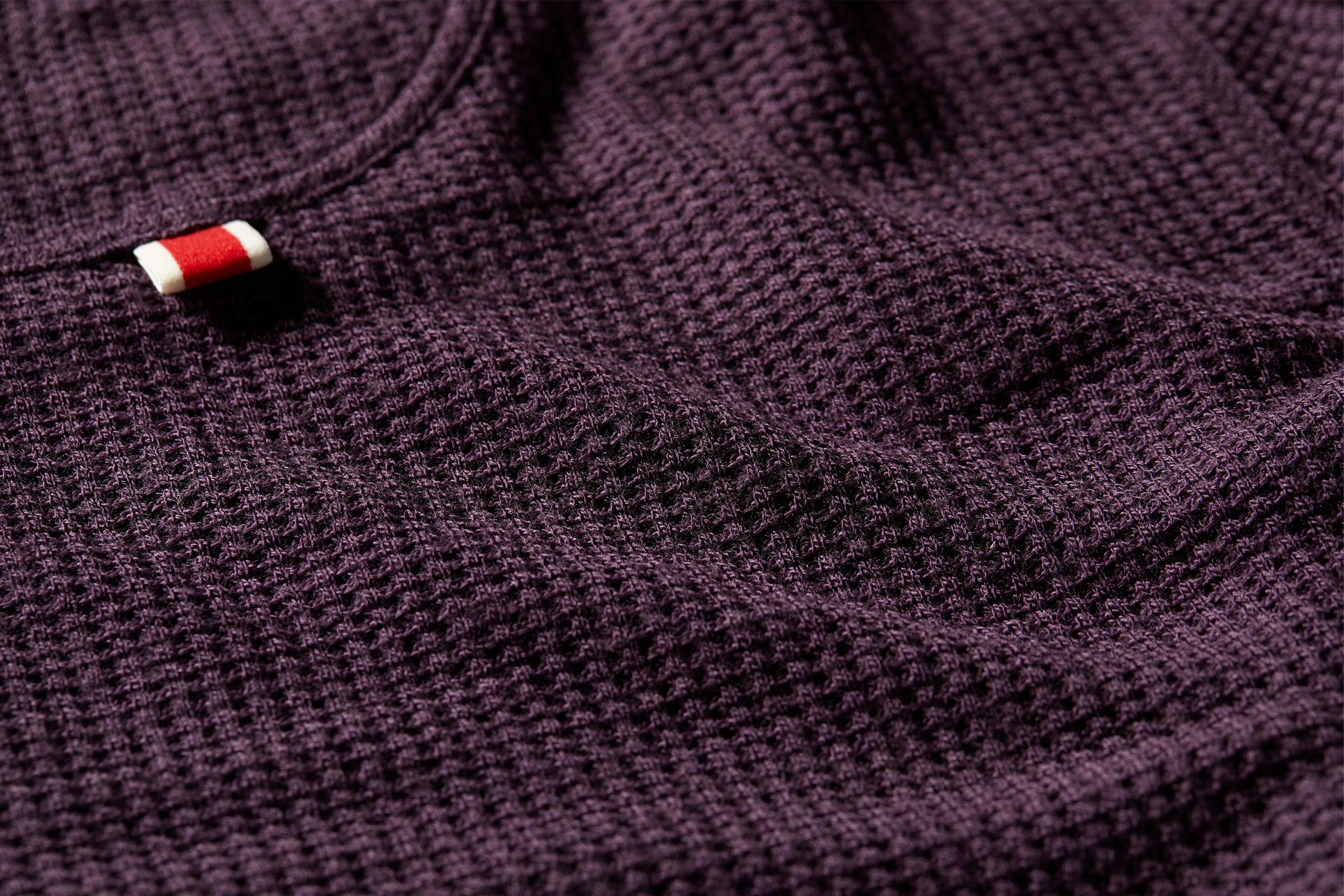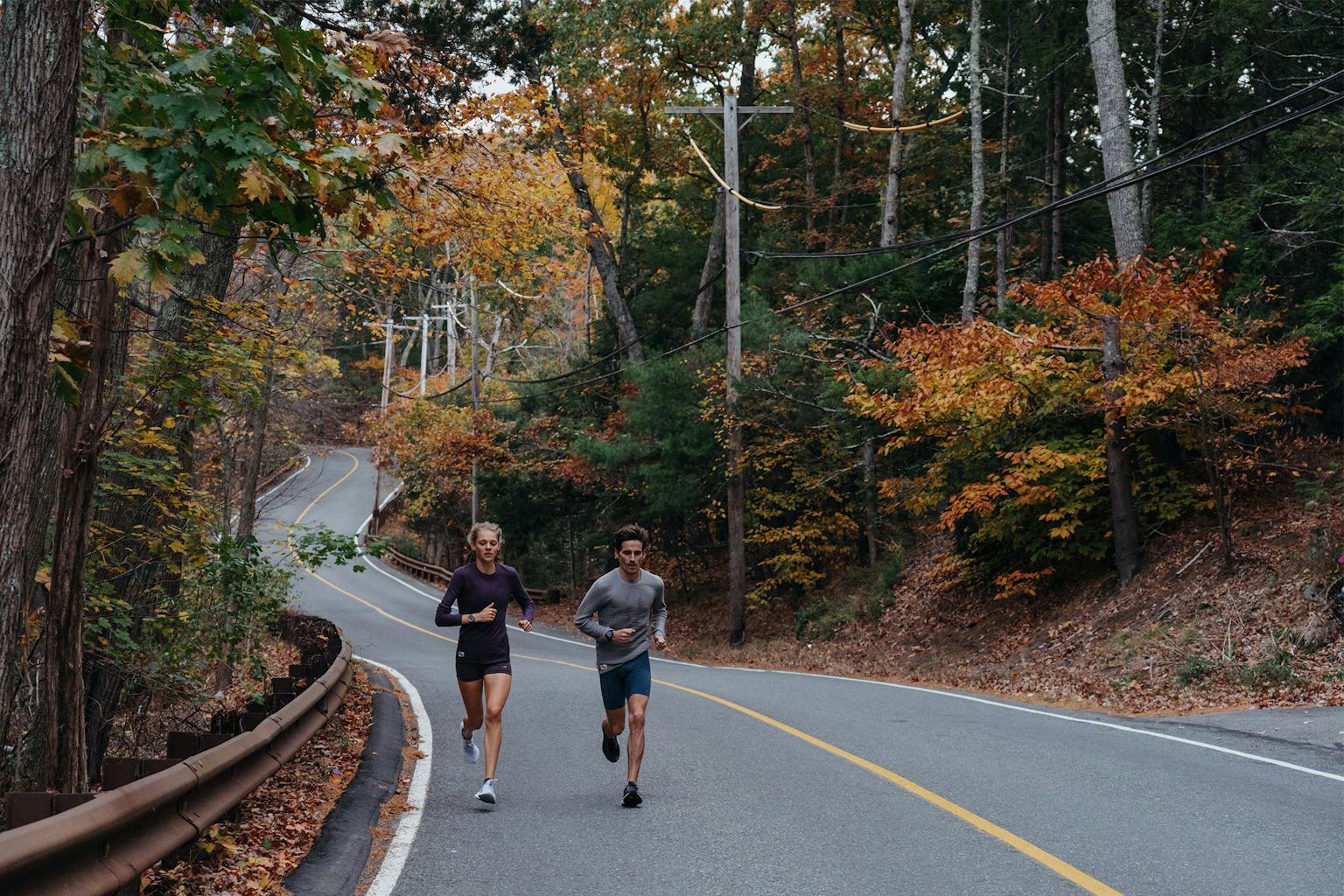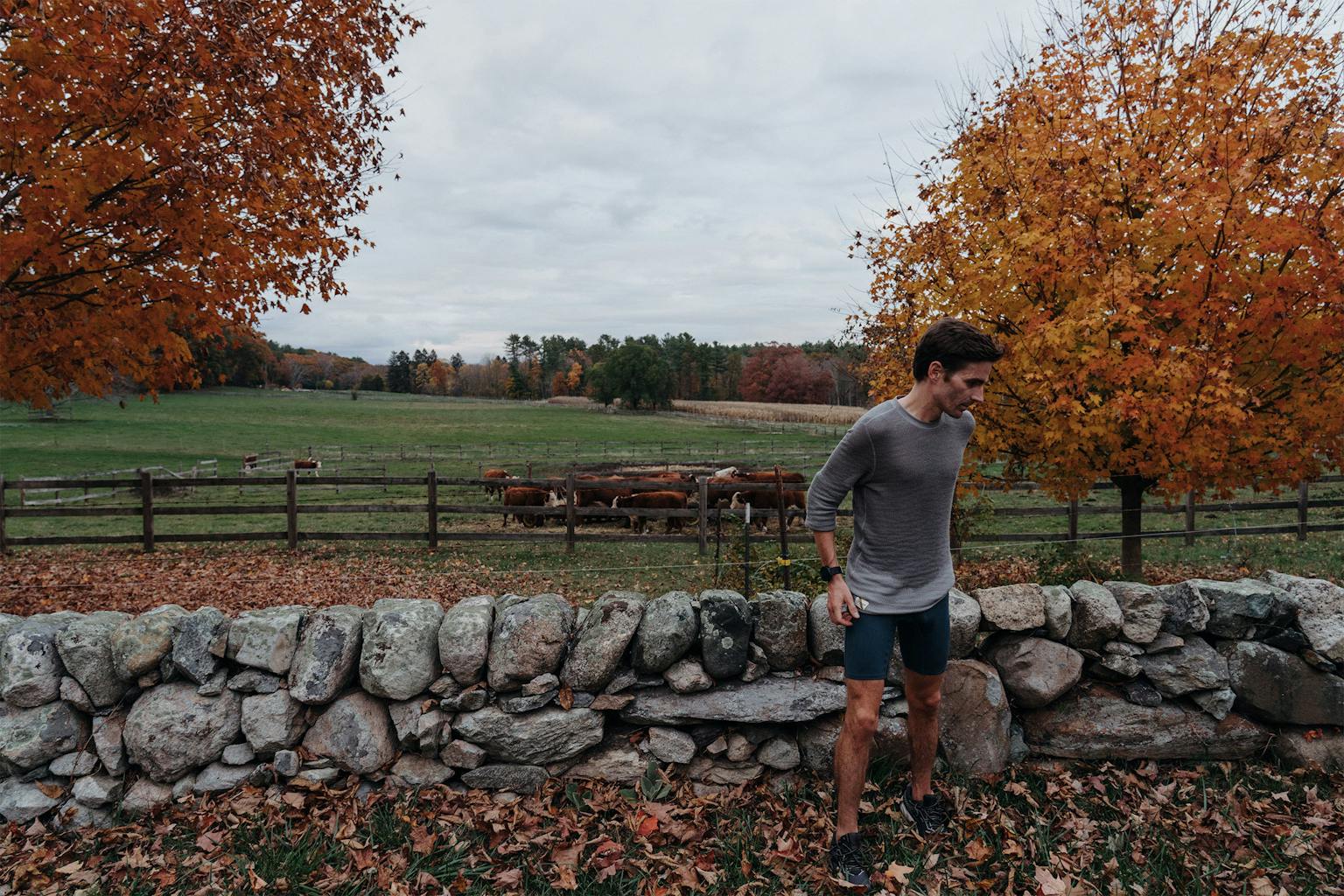 No Waffling
Dig through an old ski closet and you're sure to find a pair of waffle knit long underwear. The construction is ideal for layering, thanks to its ability to both trap and release heat. Jason put the long sleeve to the test over an evening Fartlek workout that started in the 40s.