Zoom In
HARE A.C. EXCLUSIVE
Hare A.C. Stadium Jacket
An update on the classic tricot tracksuit jacket
This item is out of stock. Please enter your email address and we will notify you when it is back.
Free Returns & Exchanges
Victory Lap
First donned by Track and Field icons in the 1960s, the tracksuit is now a pop culture staple. Today, we're returning the silhouette to its athletic roots in a classic tricot with sophisticated details. For the warm-up, for the podium, for the love. This exclusive Hare A.C. edition comes in Navy with Hare A.C. embellishment on the back.

100% Polyester Tricot Tracksuit
Hare A.C. Embellishment on The Back
Full Zip, Two Zippered Pockets
Ribbed Hem And Collar
Fabric
100% Polyester
Care
Machine Wash Cold With Like Colors
Normal Cycle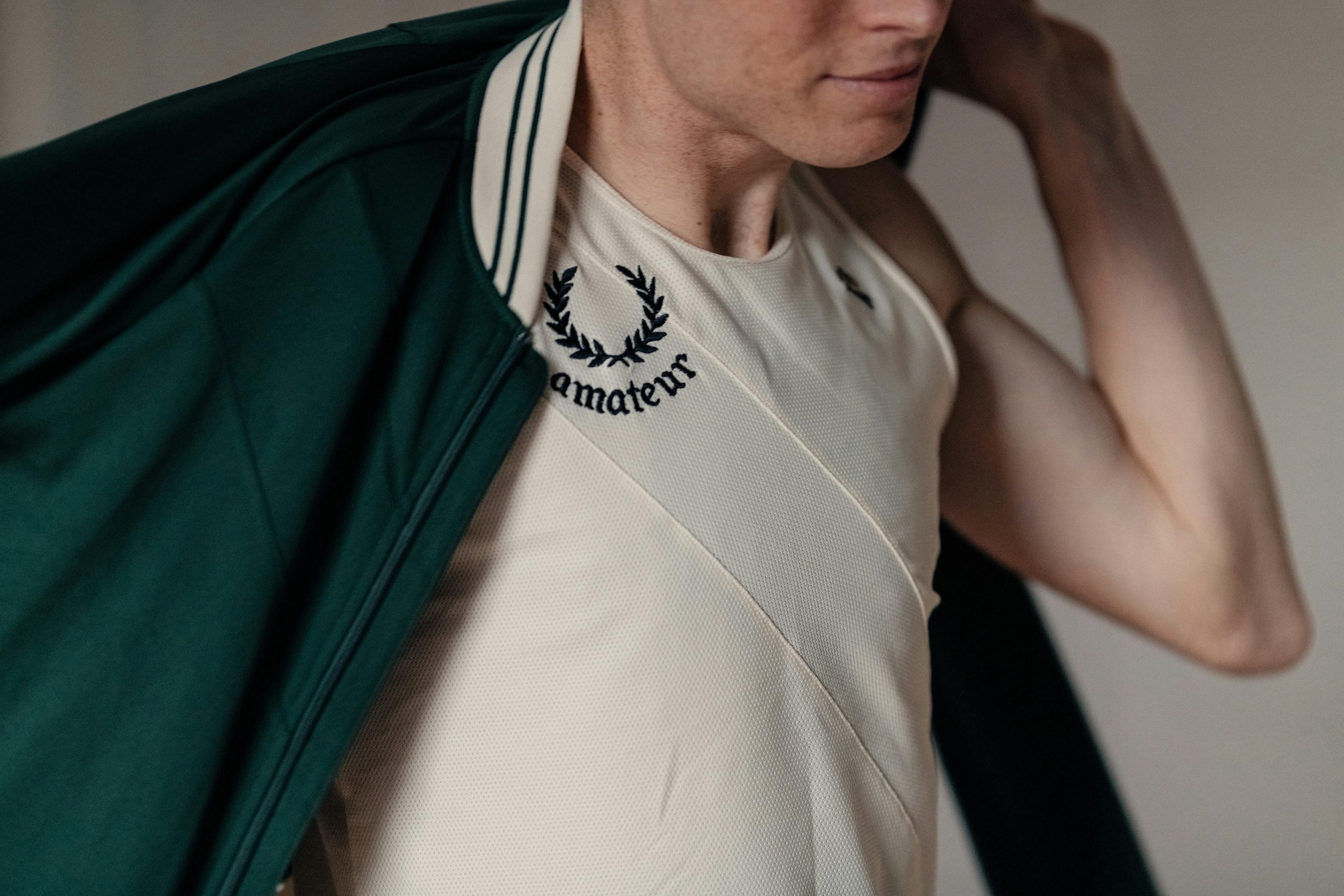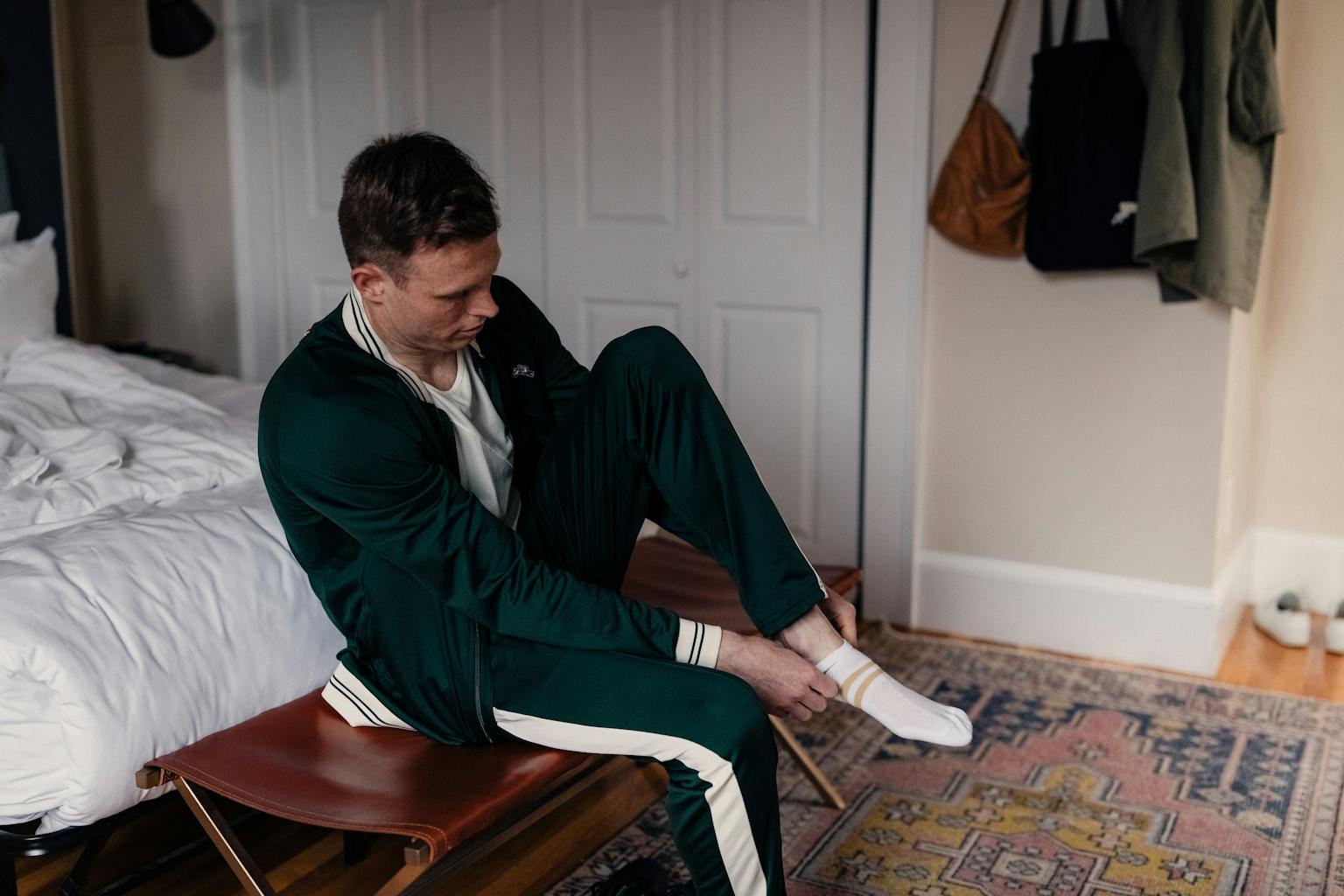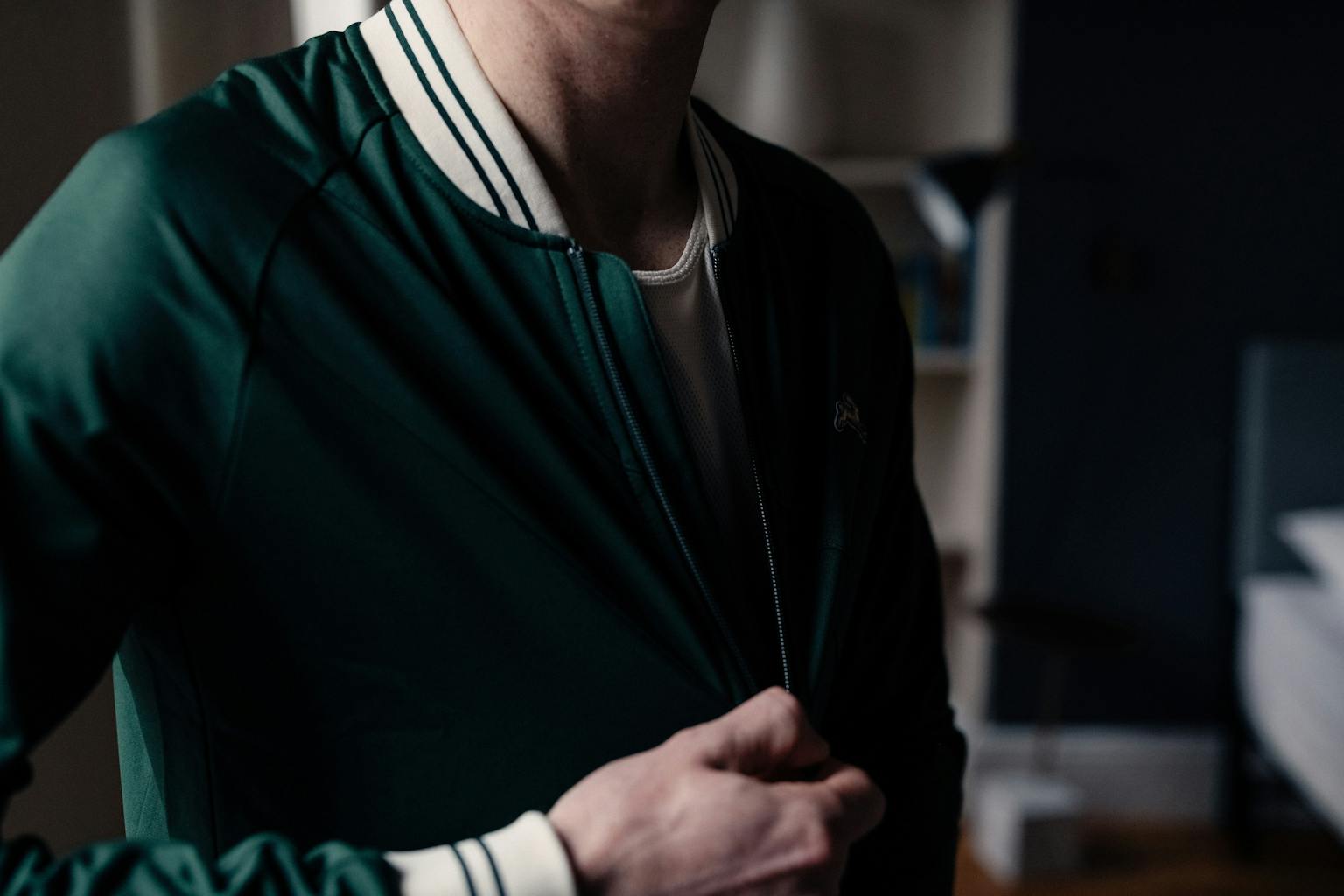 Sign Of The Times
The tracksuit jacket has a few aesthetic signatures that we wanted to be sure to retain: the tricot body, high ribbed collar and hem in a contrasting color, full zip silhouette and side pockets. We added a few of our own details, including a pieced in sash, Hare A.C. embellishment on the back and kept the fit tailored and sleek.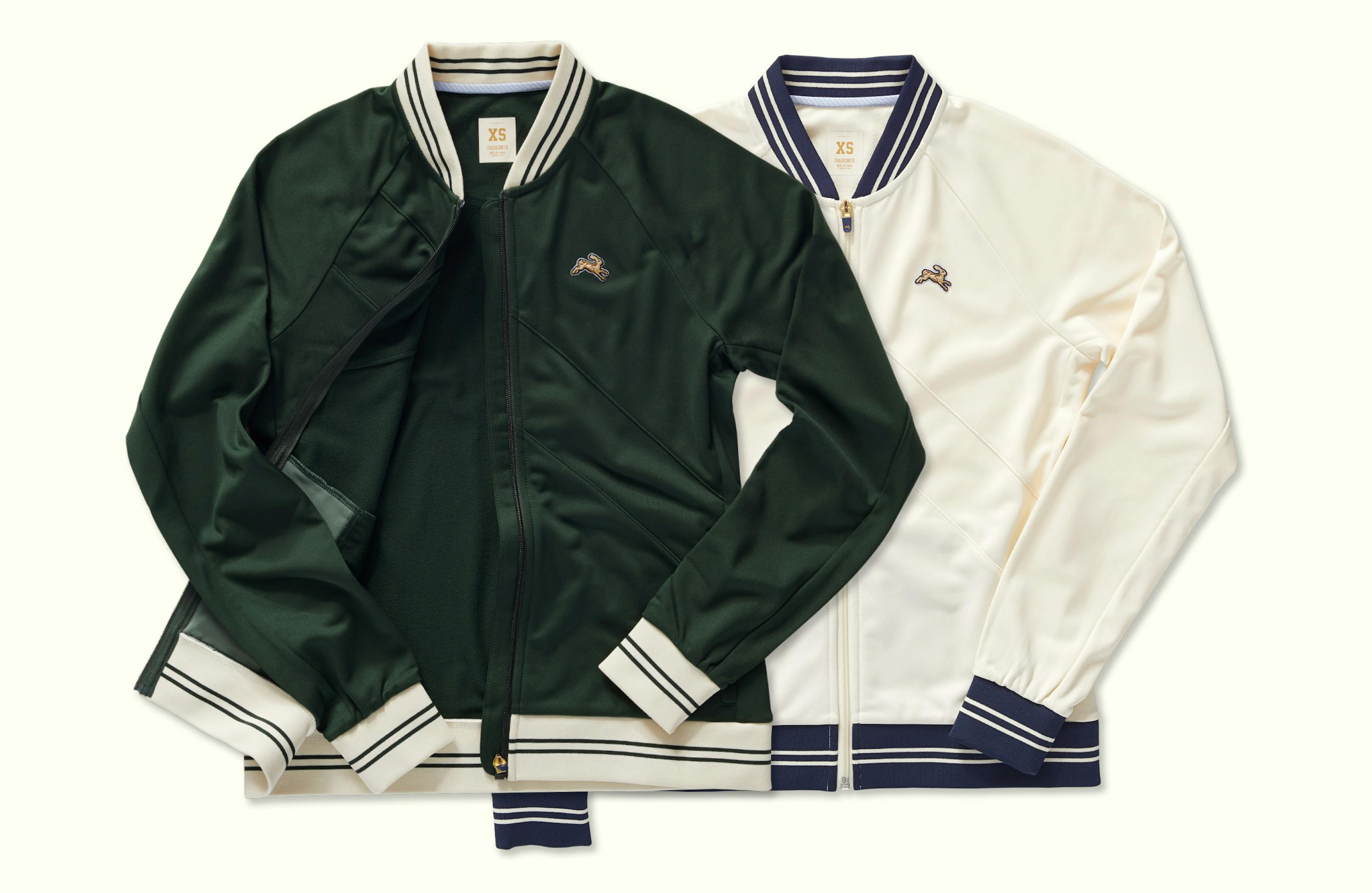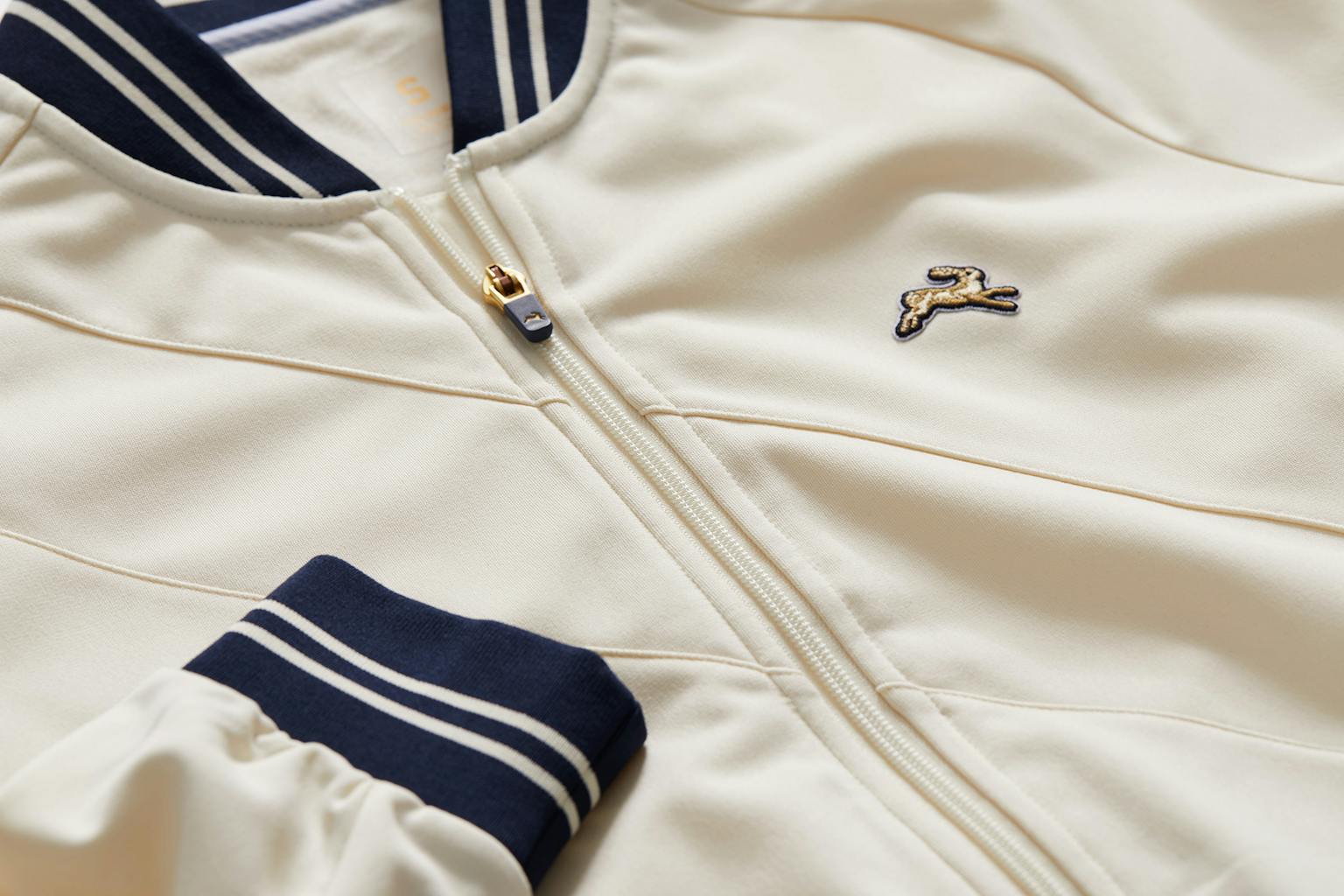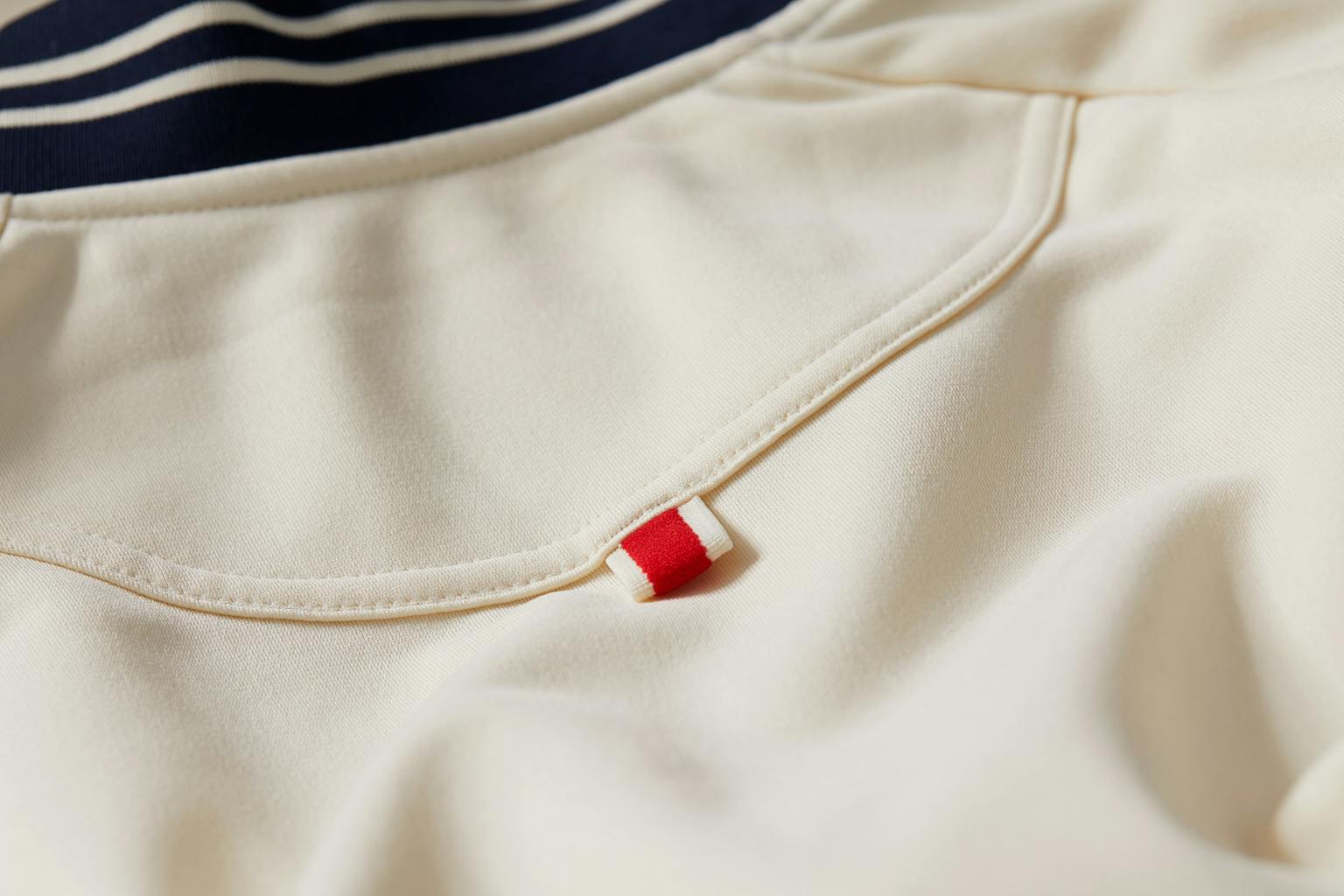 Track Start
The name says it all. The tracksuit has its roots in running, first emerging in the early 1960s on athletes like the U.S. Men's 4x100 Meter Relay, which took gold in Tokyo and set a world record on the way. Ironically, around the same time, French sportswear brand Le Coq Sportif introduced the "seventh day suit," a tracksuit intended for day-off leisure wear. Over fifty-five years it's continued to toe the line between activity and rest, worn by Olympians and hip hop stars, soccer players and Royal Tenenbaums. Our rendition keeps this balance of performance and comfort, thanks to breathable and stretchy tricot.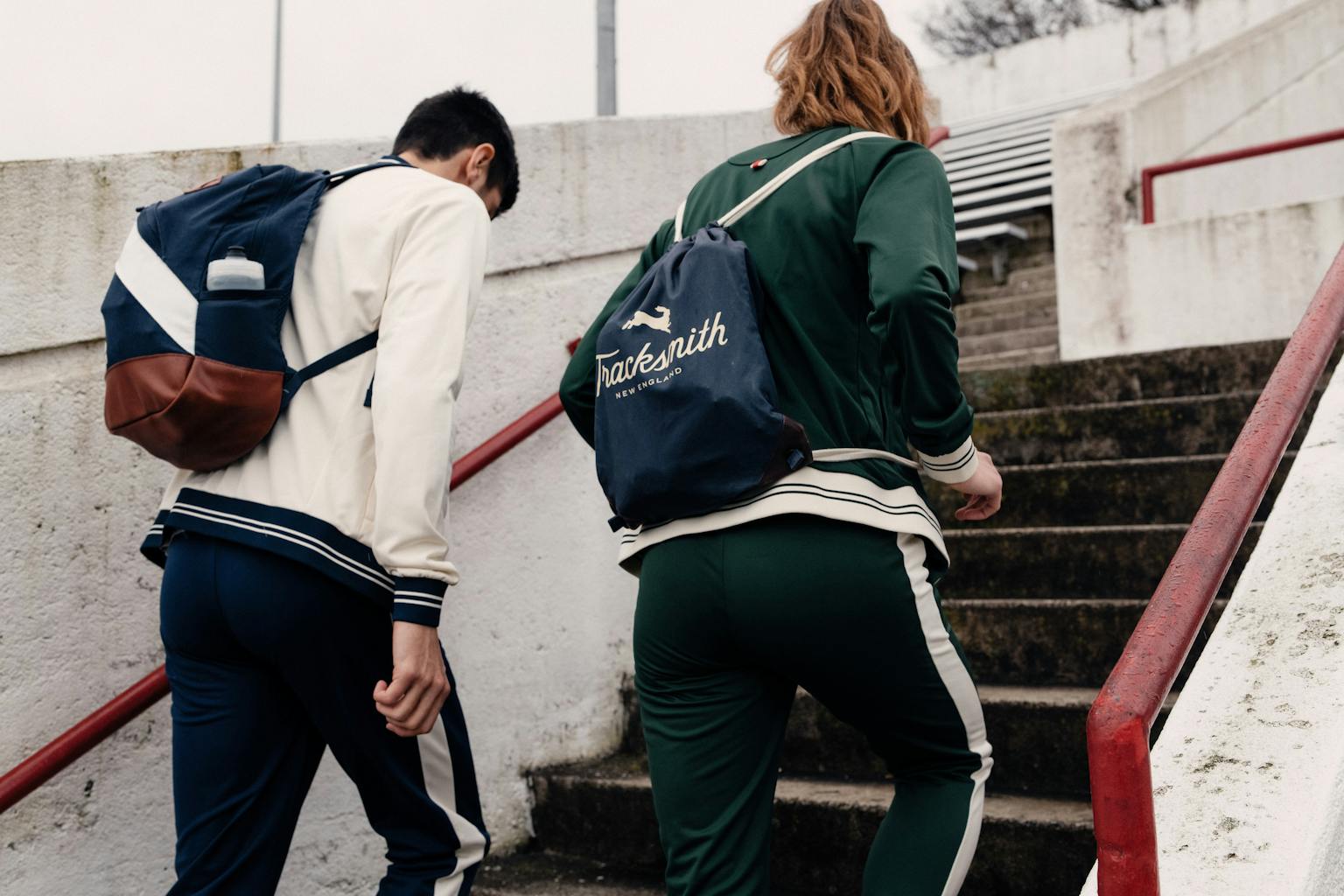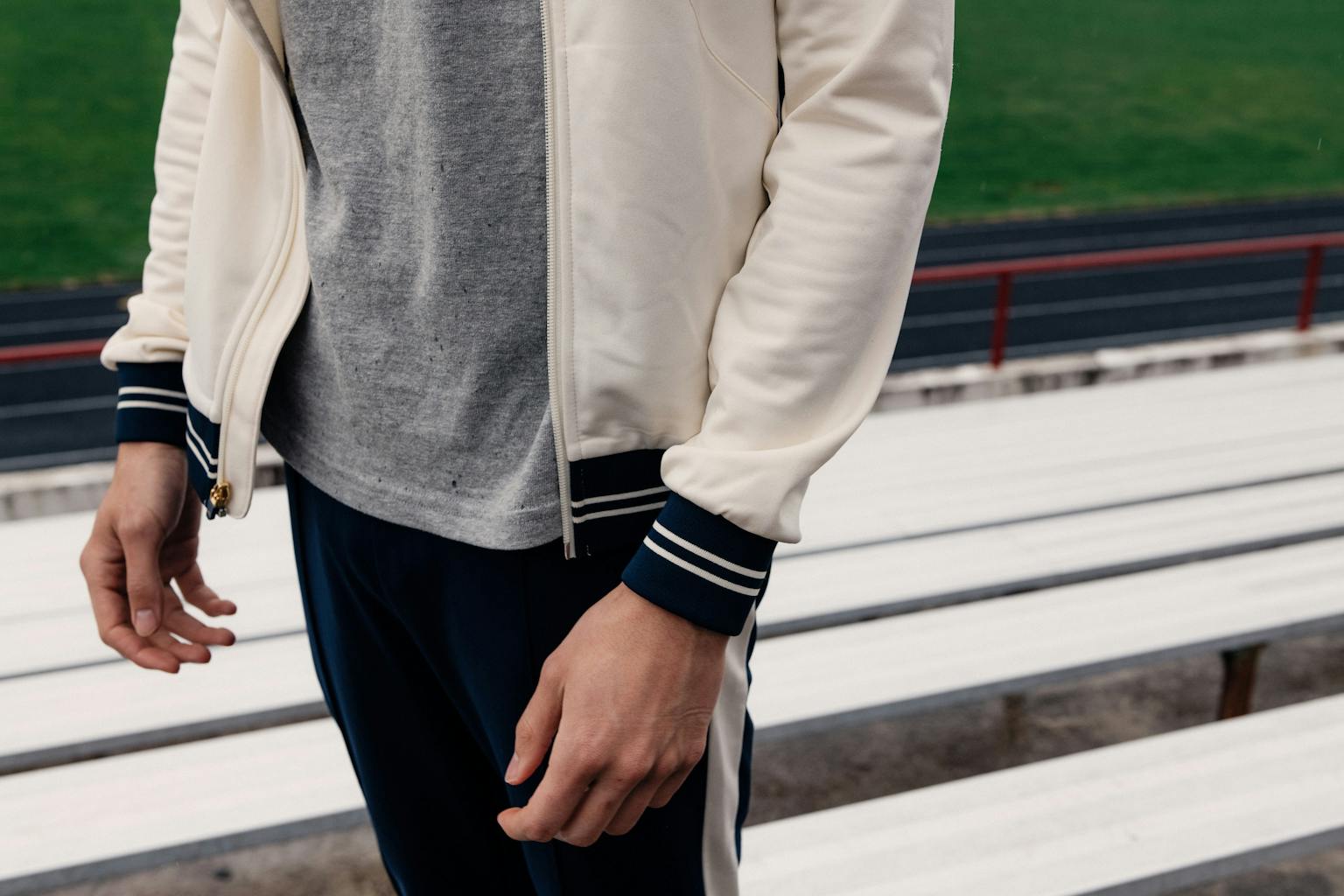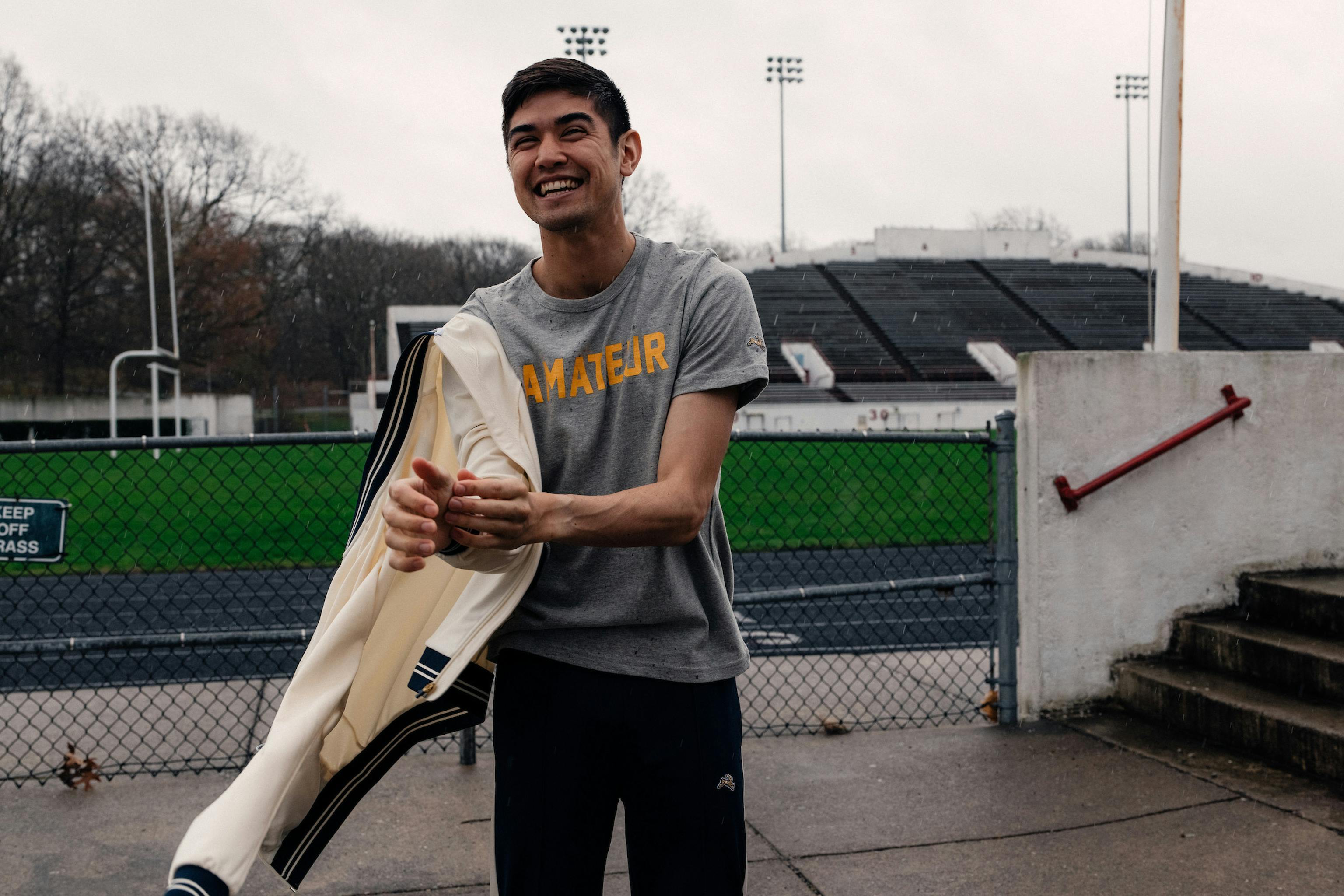 Material Difference
The word tricot comes from the French 'tricoter,' meaning 'to knit.' This soft and durable warp knit fabric has a smooth face and a textured back that's breathable and provides ample stretch for pre-race strides. The go-to fabric for track suits for decades for its comfort and longevity, our 100% Polyester tricot is a modern spin on this classic material with a luxurious hand feel even Tony Soprano might envy.