NDO Jacket
NEW COLORS
This deep winter running jacket is water and wind-repellent with 360-degree reflective details
This item is out of stock. Please enter your email address and we will notify you when it is back.
Free Returns & Exchanges
This item is out of stock. Please enter your email address and we will notify you when it is back.
Free Returns & Exchanges
Eliminate Excuses
The days when it's hardest to get out the door are the days that make all the difference come racing season. When it's wet, windy and I-can't-believe-I'm-doing-this nasty, the NDO Jacket protects and insulates without slowing you down. Streamlined and highly technical, this Merino-bonded water-repellent and wind-proof softshell keeps the elements at bay, while zones of our Inverno Blend enhance mobility at high speeds. Reflective details on the jacket back and right sleeve provide 360-degree visibility in low light conditions. It's essentially excuses proof.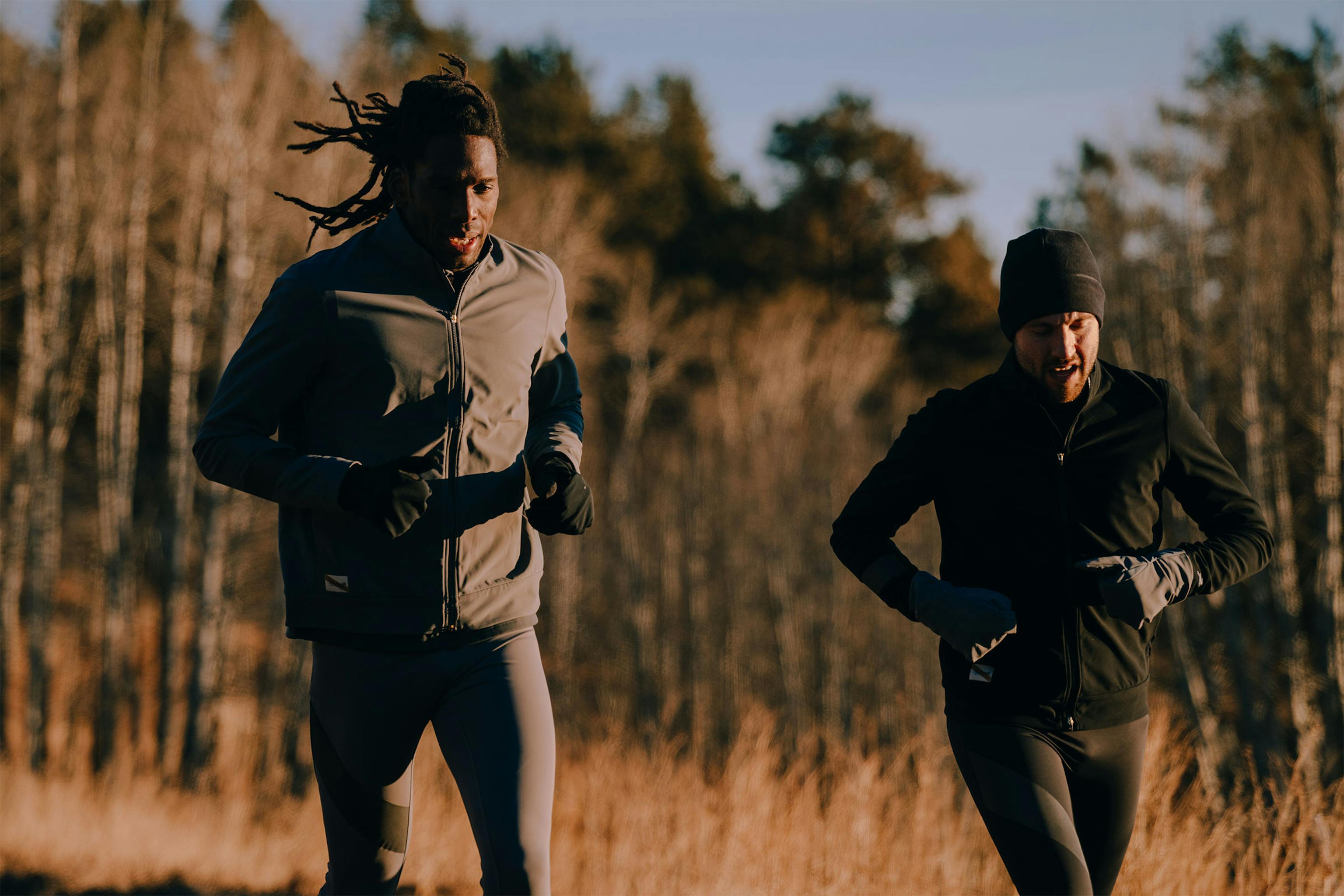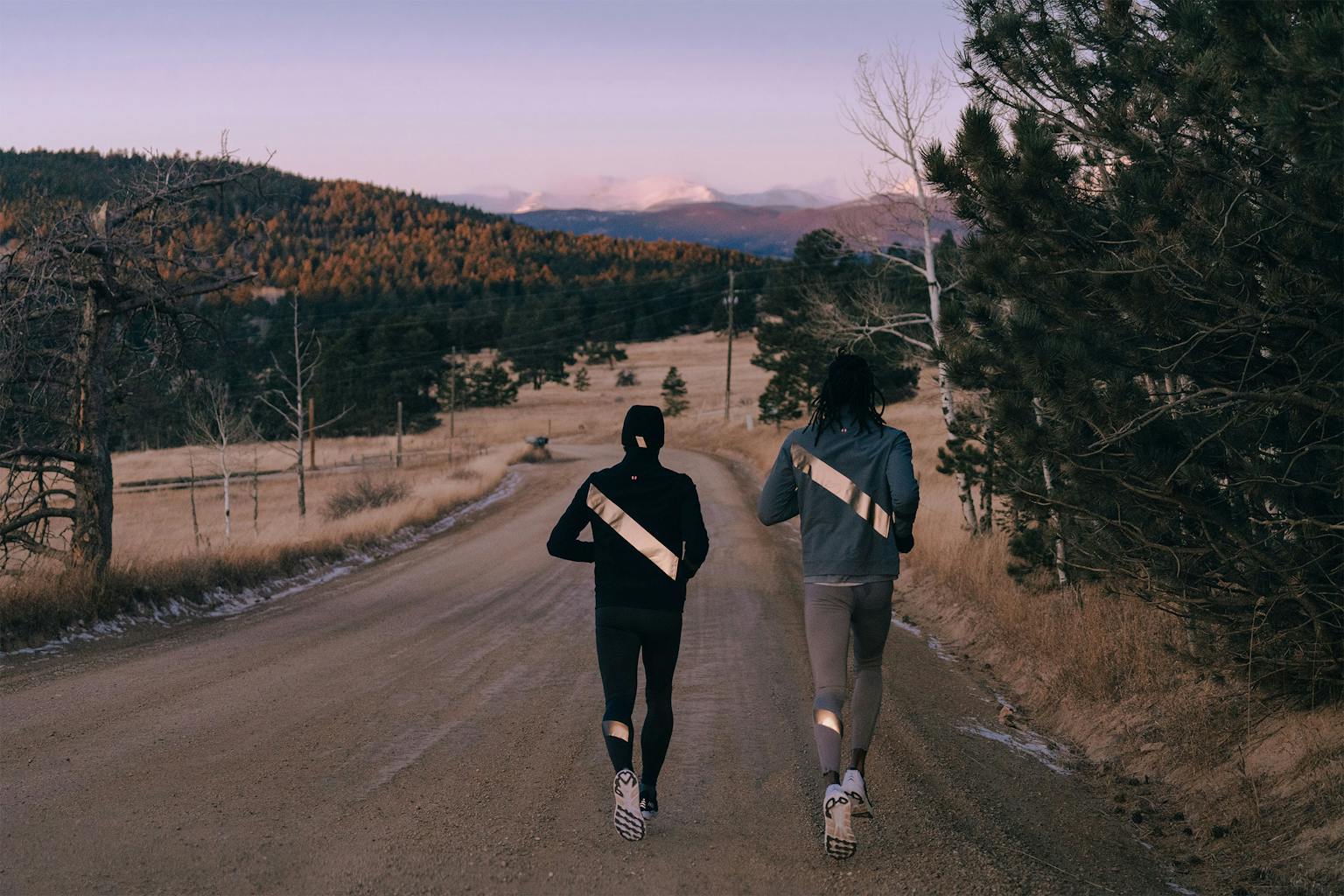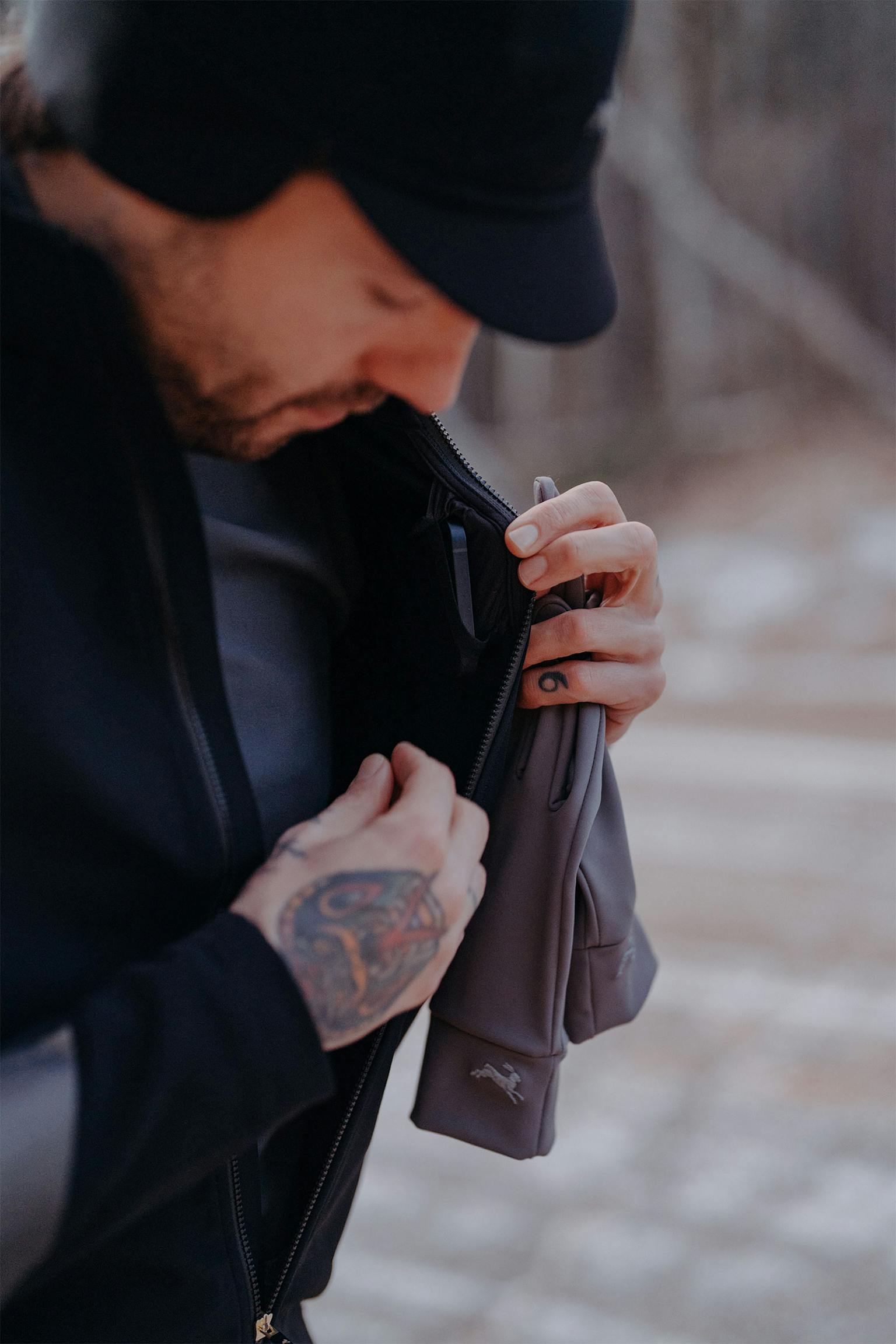 Softshell, Meet Merino
To ensure this jacket was warm enough for a snowy day, with enough mobility for a long run, we selected a technical four-way stretch Schoeller Dryskin softshell that is water-resistant, wind-proof and breathable, and then bonded it to a washable Merino wool liner. Panels of our nylon-elastane Inverno Blend in the underarms and side gussets ensure a full range of motion and also allow some heat to escape where we tend to heat up.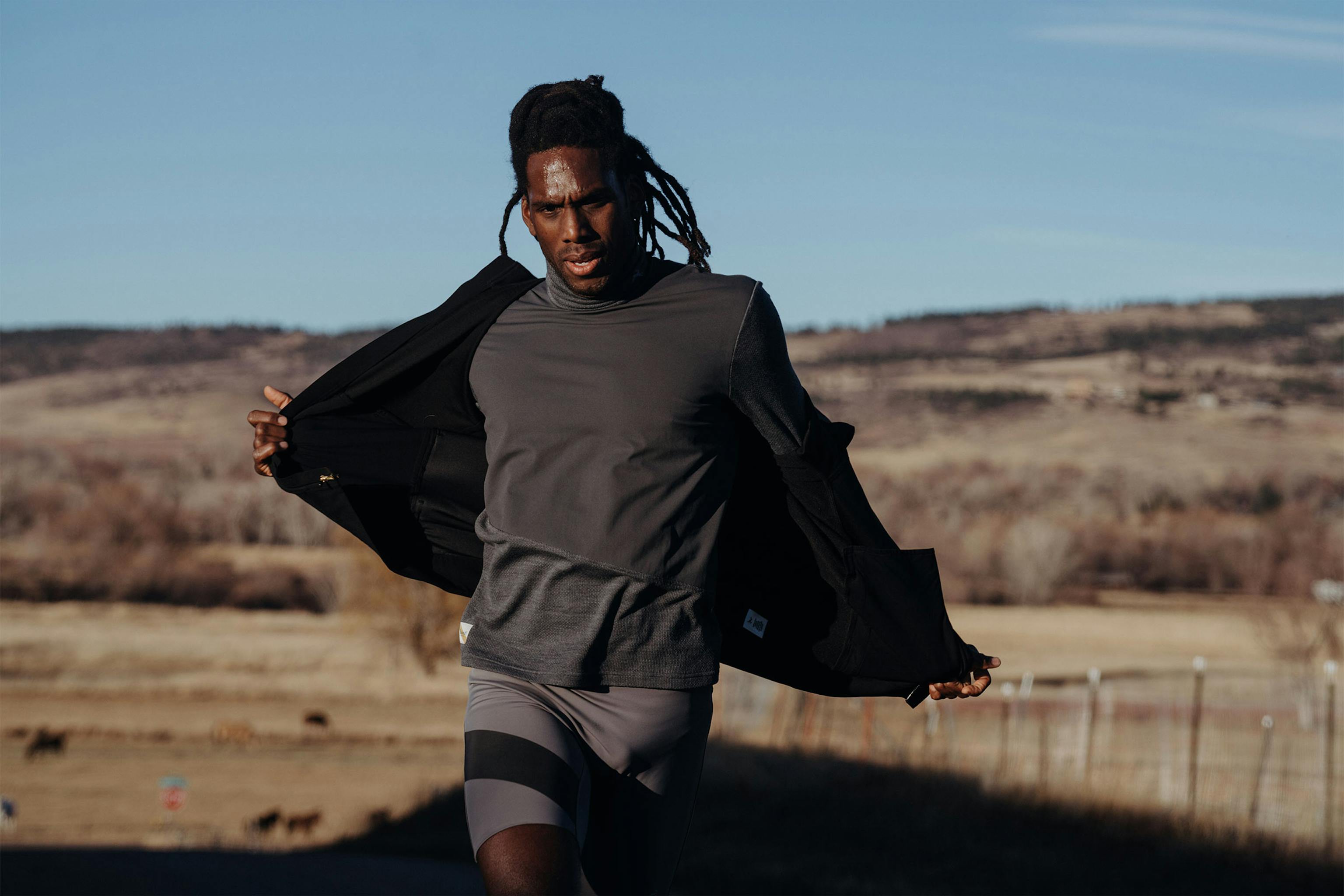 Insulation without Bulk
Maximizing warmth while minimizing bulk can be a challenge when dressing for a winter run. Too many layers or puff and you've sacrificed the ability to go fast. This is where Merino makes all the difference. Instead of a down baffle, we used a layer of bonded Merino. Merino wool maintains its thermal properties even when wet and is naturally antimicrobial, so it won't retain odor on longer runs or if you wear it day in and day out.
Dialed In
Our NDO Jacket features a host of essential details including a two-way zipper for ventilation, sleeves that are finished with an inside gaiter with an elastic cuff to keep out cold air, and a soft baseball collar for layering with a turtleneck or neck warmer.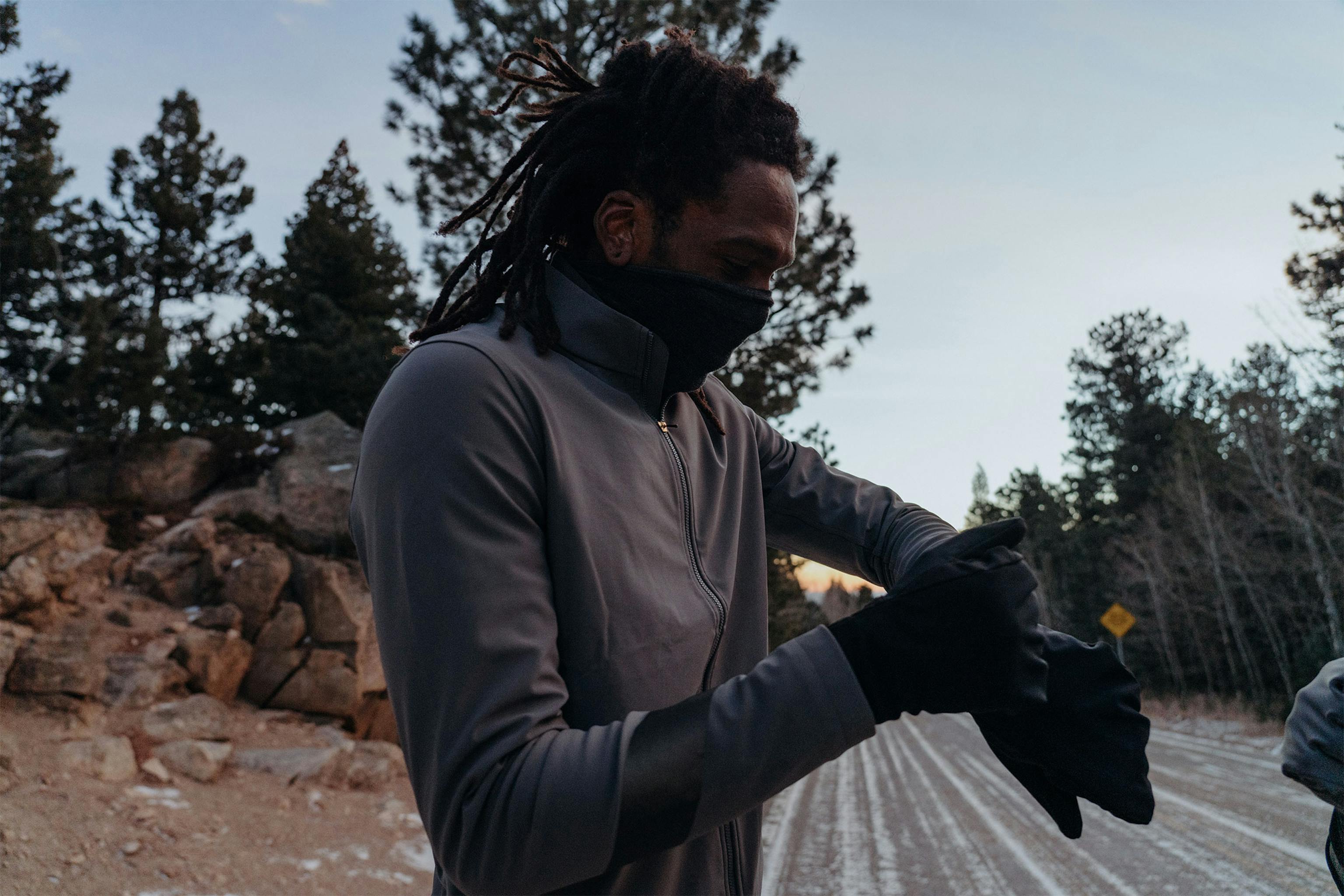 No Days Off
No Days Off is our annual call for consistency, moderation and patience: the full-time, year-round commitment to the process. This is not a race towards injury, but a recognition that little and often beats grand acts of ruinous excess. A commitment to consistency means embracing the elements and training through the darkest days of winter. Our No Days Off Collection is carefully designed to help you weather Mother Nature's worst. Every purchase ships with a free 2022 NDO Poster while supplies lasts for tracking your progress in the year ahead.