Zoom In
Reggie Half Tights
Designed for comfort over distance in our soft Inverno blend
A New Cadence
Half tights aren't new to running, but they generally come in only two varieties. They're either super technical, but only available to professional athletes, or cheaply made tubes of fabric for everyone else. That's why we spent years developing the perfect half tight for serious amateur runners: an understated yet technical workhorse that will likely make you – if you're not already – a half-tight convert. Utilizing our lightweight and luxurious Inverno Blend fabric, the Reggie feels effortless, stretching and moving to the cadence of your stride without riding up. Select the lined version for built-in comfort or go unlined and make your own way.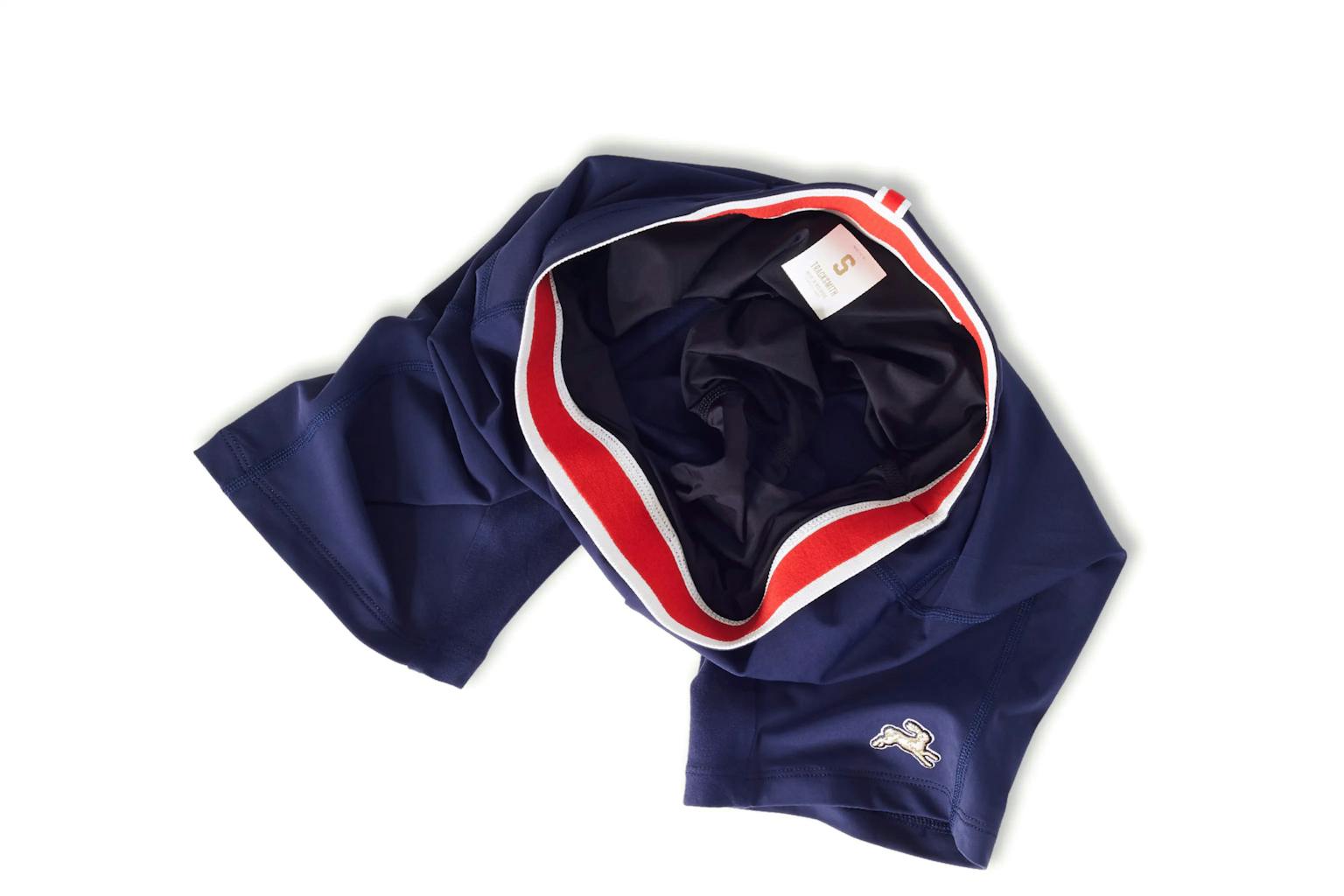 The 9" Reggie Half Tight is made from our soft and supple Inverno Blend, which features a brushed back against your skin. It's finished with a zippered back pocket which holds fuel or a phone and an elastic waistband. The lined version features a lightweight brief liner.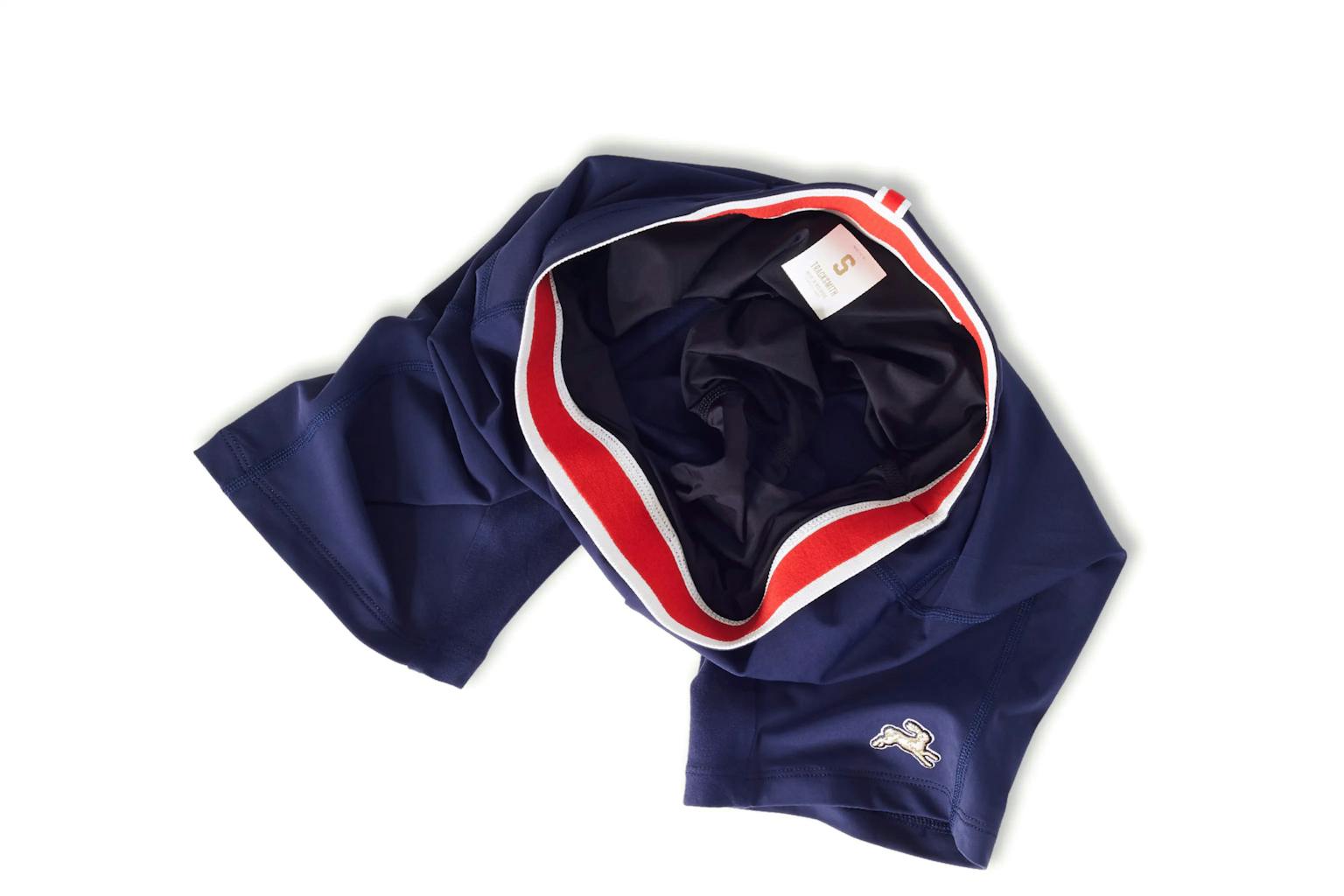 Fabric
Inverno Blend: 80% Nylon / 20% Elastane, 190 gsm

Care
Machine Wash Cold
Do Not Bleach
Hang Dry or Tumble Dry Low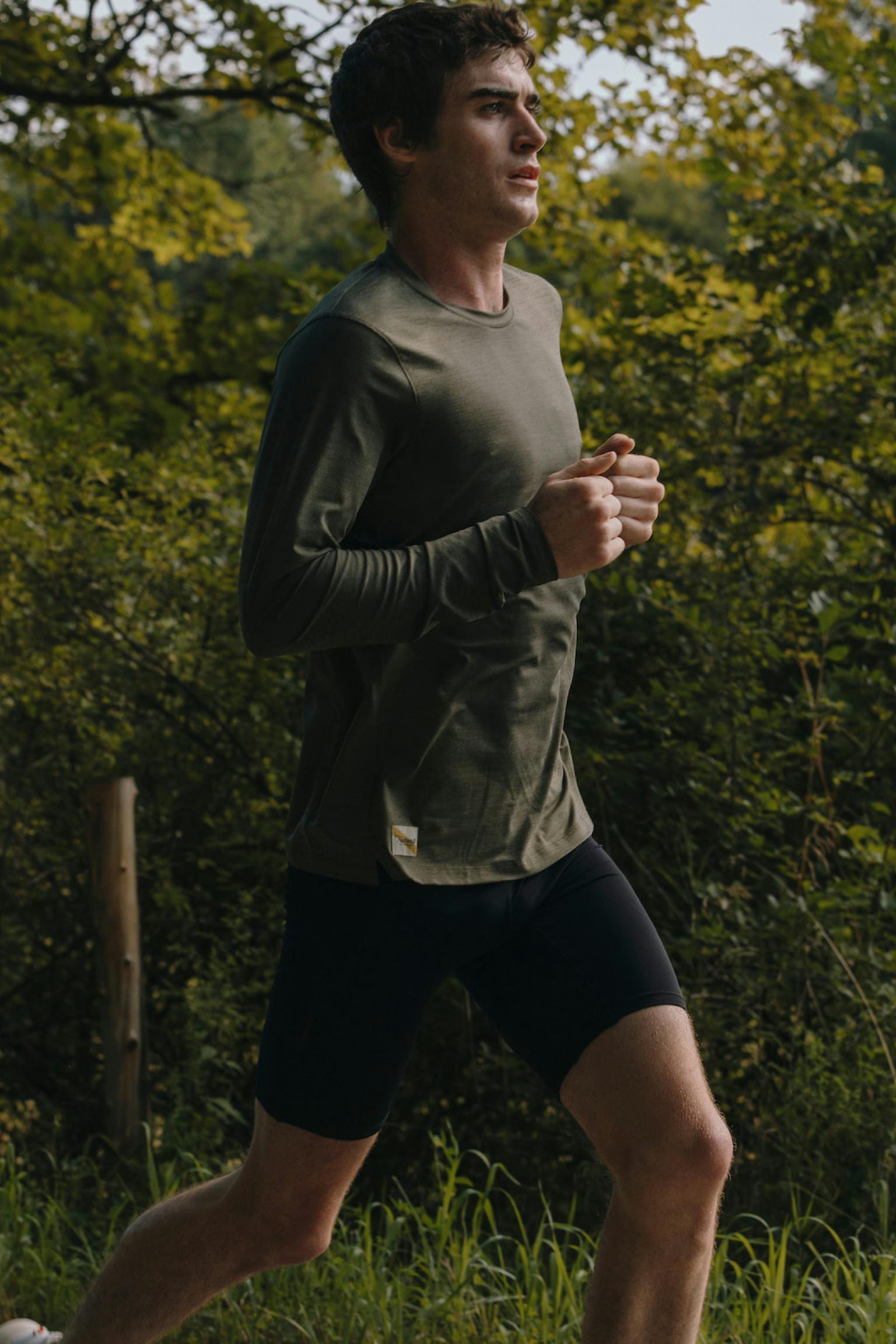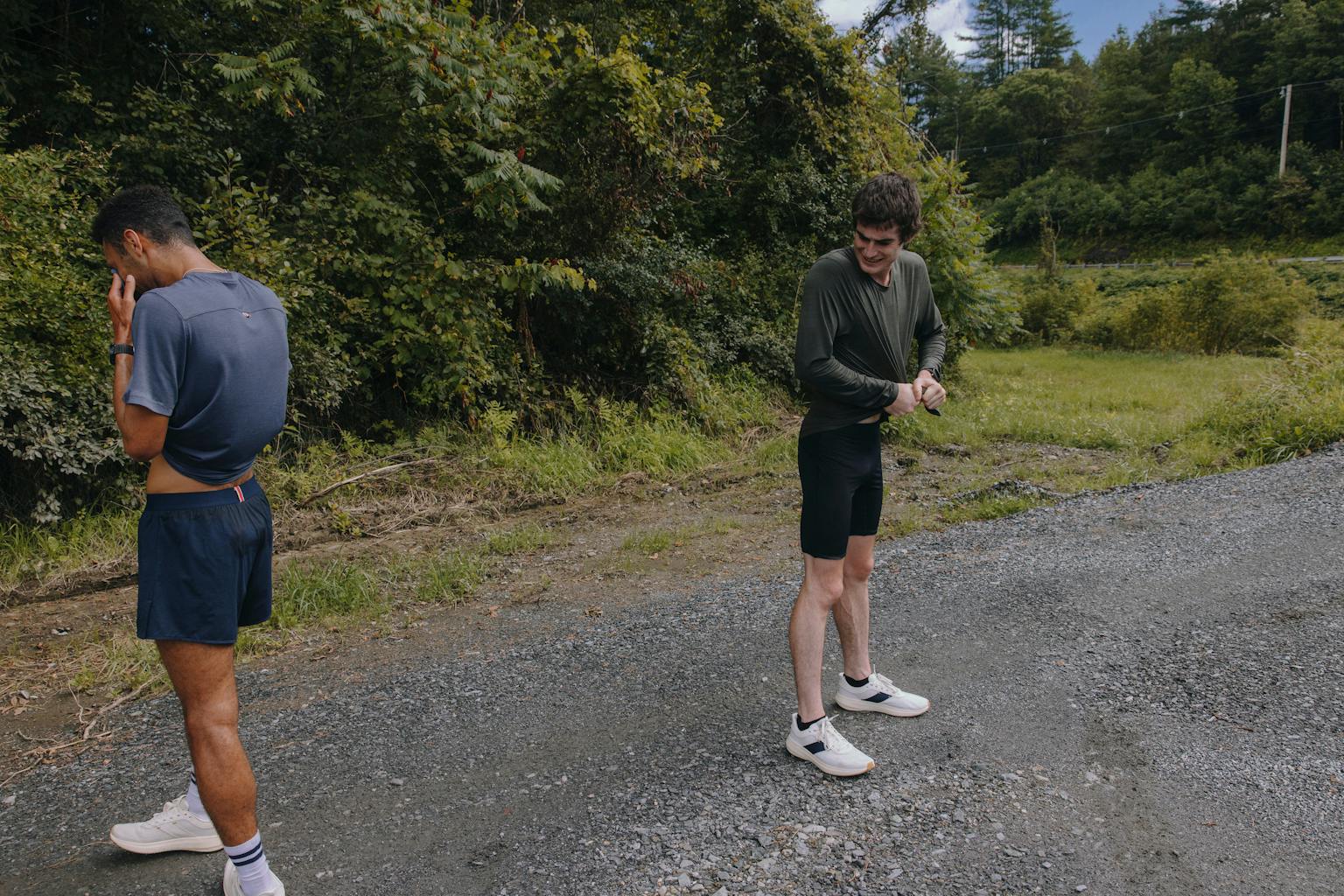 Under Cover
There's long been a debate, both internally at Tracksmith and in running circles about whether you should wear briefs or not under a pair of half tights. We set out to solve this conundrum by providing a built-in solution: the Reggie Half Tights - Lined. Otherwise, all the essentials stay the same: it's a soft, supportive half tight with a zippered back pocket and plenty of stretch for workouts or race day.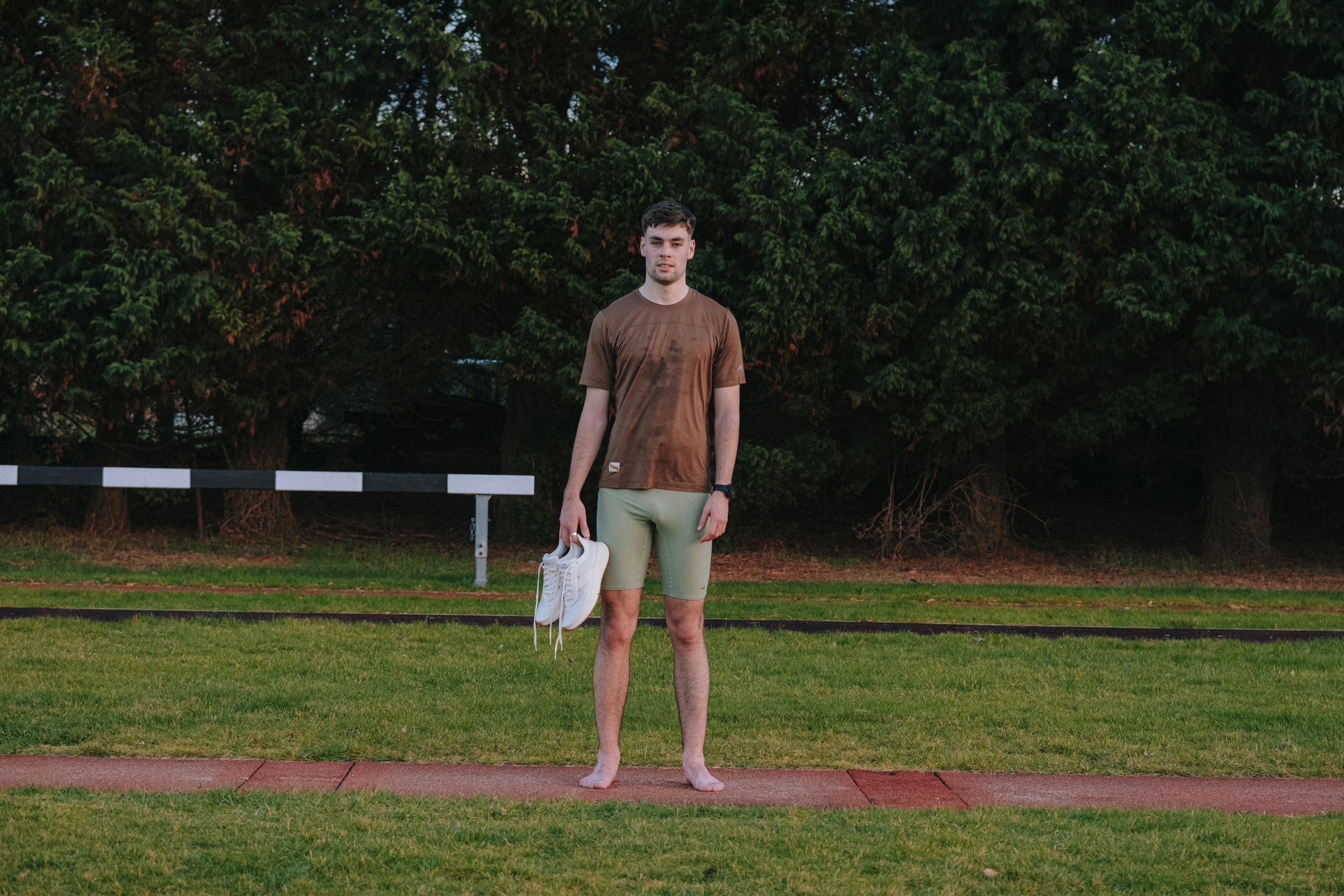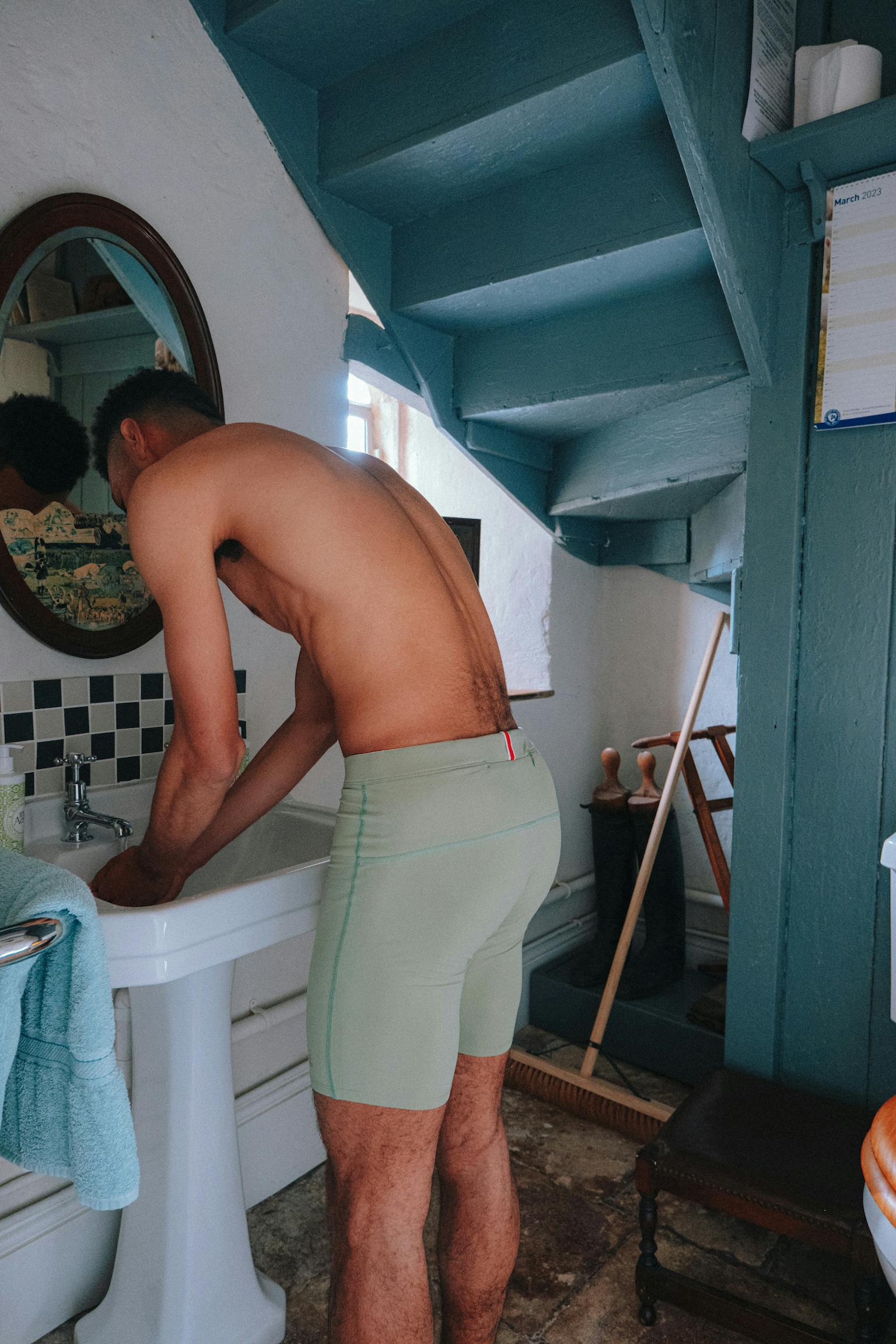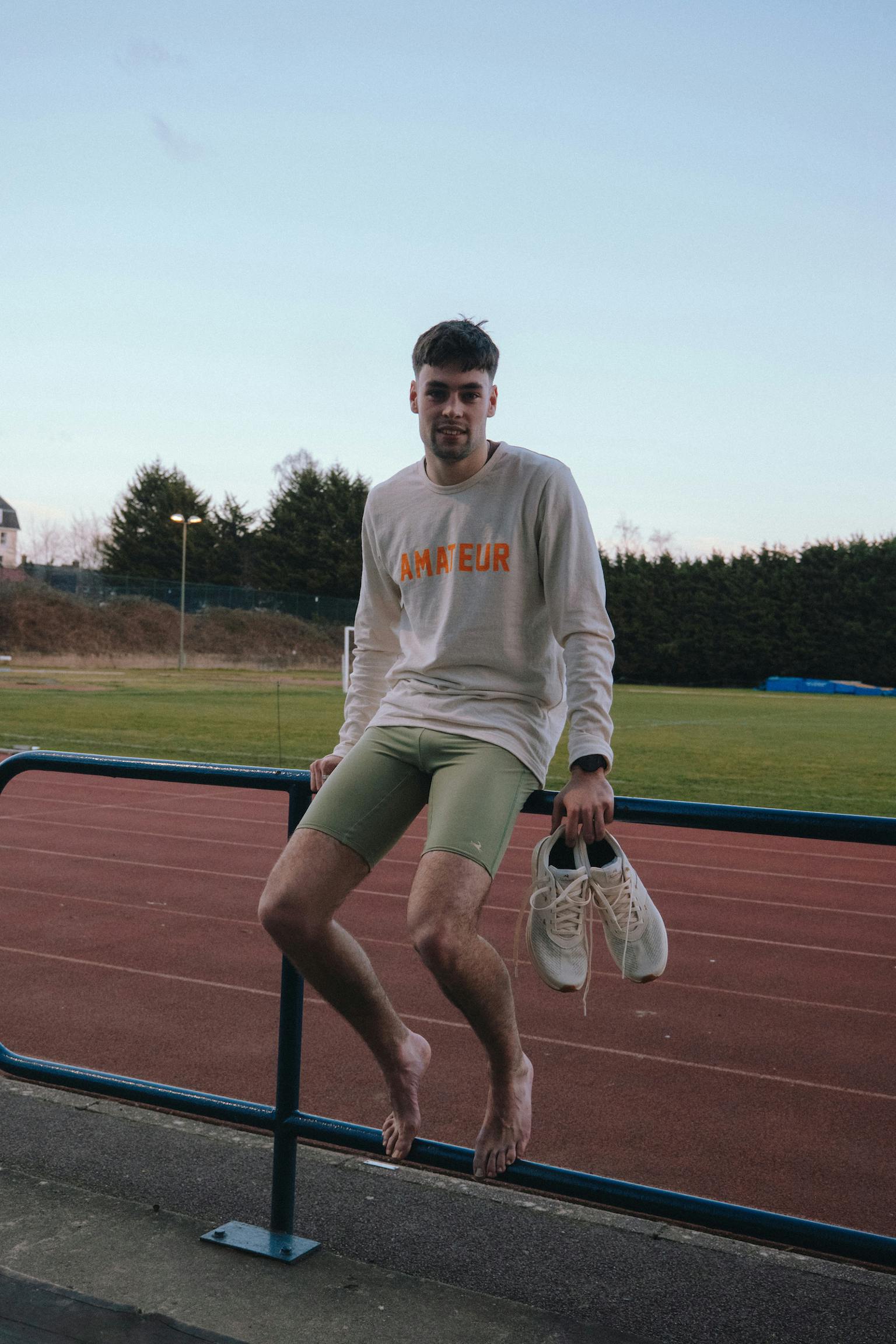 Italian for Tempo
Our Inverno Blend from Italy is specially knit with a smooth yet durable face that fends off light precipitation, and a brushed back that provides a barrier between you and the fabric – keeping you cool on days when summer hasn't quite given in and warm when winter arrives. The micro-nylon and elastane blend also dries quickly, making the Reggie Half Tights a go-to short for repeat wear.
The Reggie also utilizes flatlock seams, the least abrasive and strongest stitch possible, a zippered back pocket for fuel, our signature elastic waistband for comfort and a locker loop for hanging between sessions.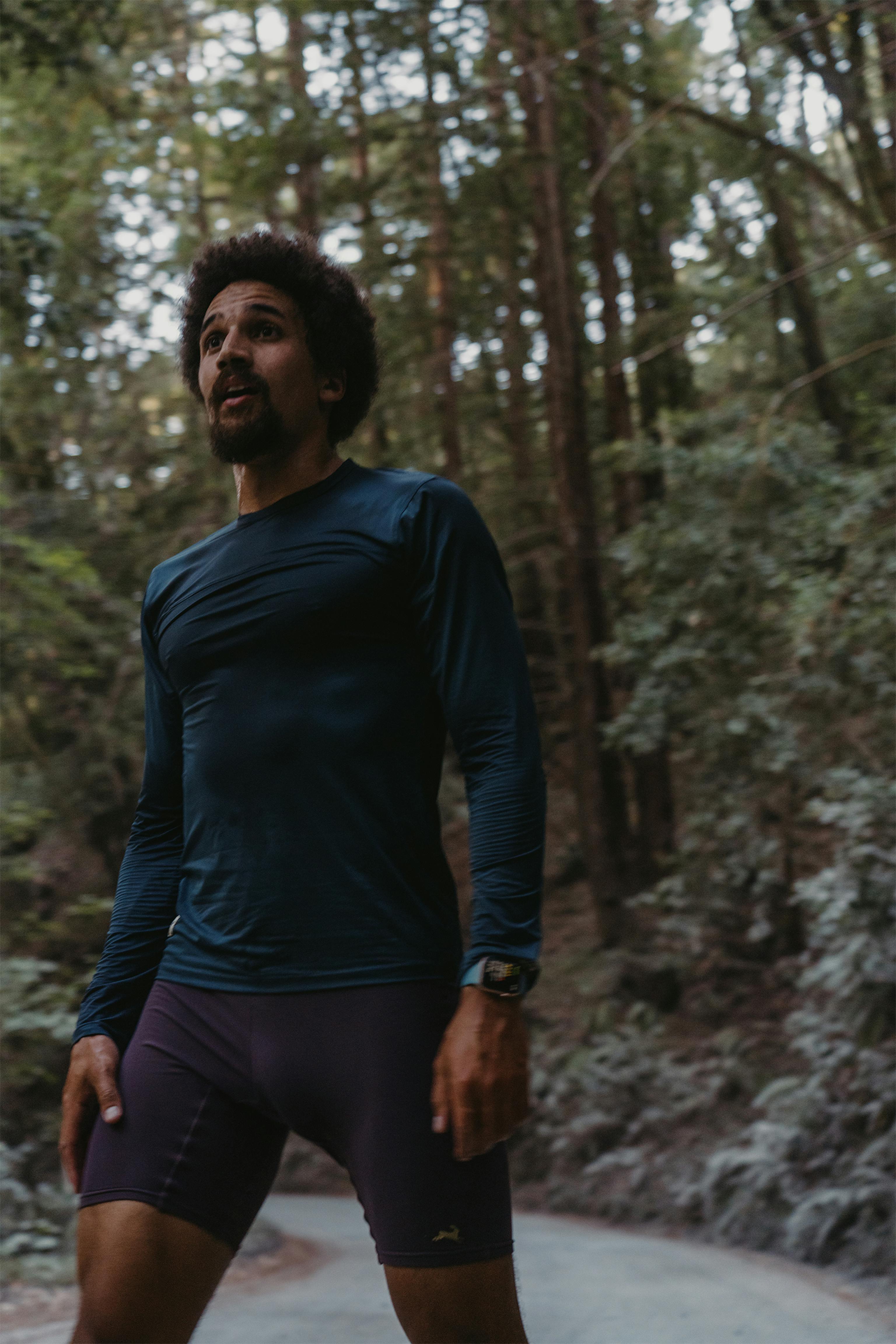 One-Hundred Miles
and Runnin'
Rafa Oliveira and Mike Carlone came into our Concord training camp in the midst of 100-mile weeks. And they hit the ground running. Their first day consisted of 20k in the morning followed by an evening session of 10k moderate then 10 x (1-minute on, 1-minute off). The workout was tough, and so were the half tights, staying put as Rafa and Mike pushed the pace. When asked how they liked the half tights after the workout, Mike answered, "I didn't even notice them." Exactly.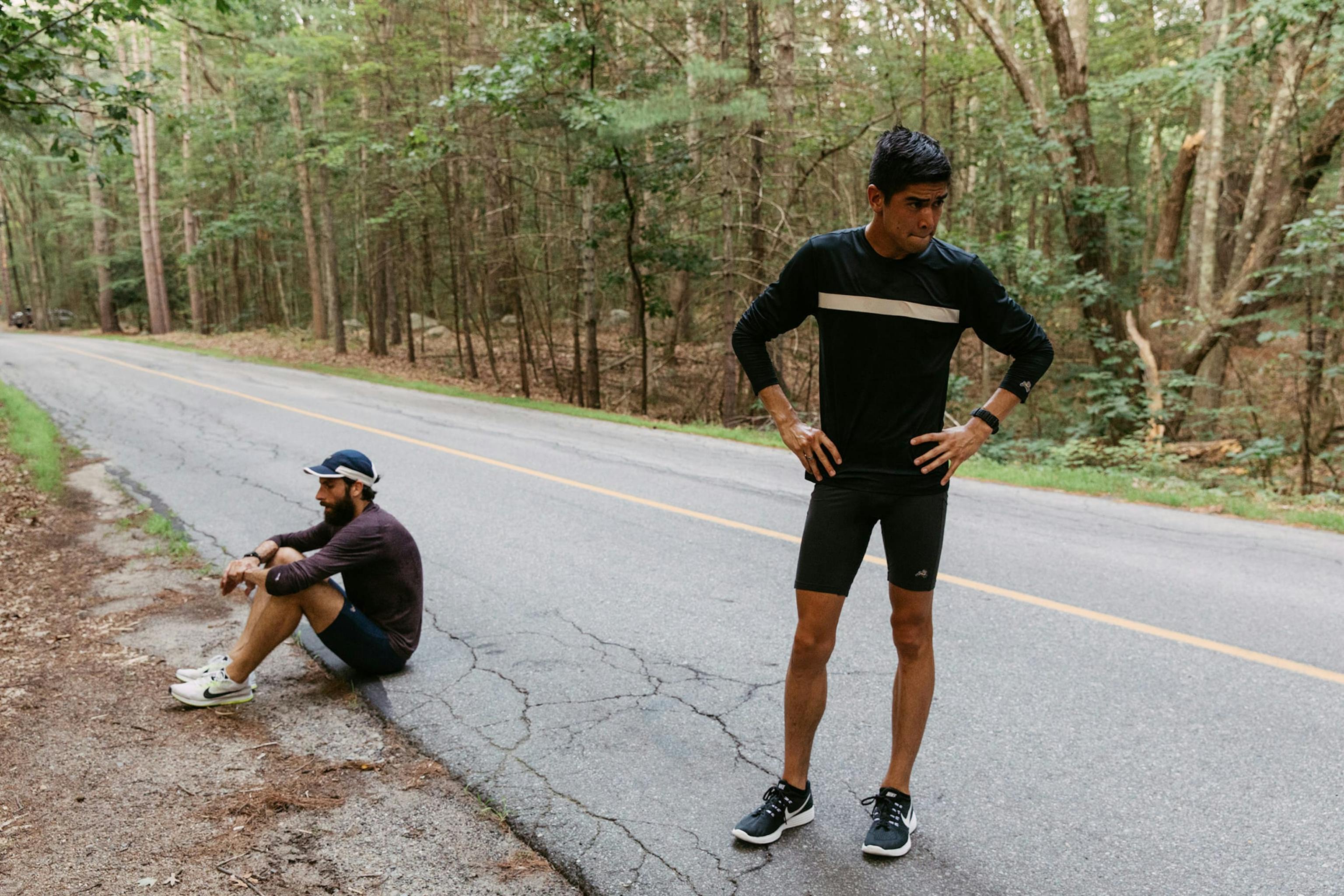 Reggie Lewis
Our signature half tights are named after Boston's iconic indoor track – the Reggie Lewis Center. Situated in Roxbury, the Reggie Lewis Center provides a winter training venue for numerous clubs and has hosted multiple USA Championships and hundreds of high school and college meets. It's also been witness to several world records and near misses, plus one of the greatest ever high school races – a two-mile duel between Andy Powell and Franklin Sanchez, with Sanchez nipping Powell at the line to run 8:49.6.