NDO Hat
NEW STYLE
A running hat built to withstand inclement weather
Tip Top
They say you lose close to 10% of your body heat from your head. Things get even worse when it's wet or windy. Our NDO Hat seeks to retain warmth and protect from the elements. It's made from a soft and wicking double sided nylon blend with a brushed back. The wide visor and ear flaps help keep out the mess while a reflective sash on the back of the hat adds visibility.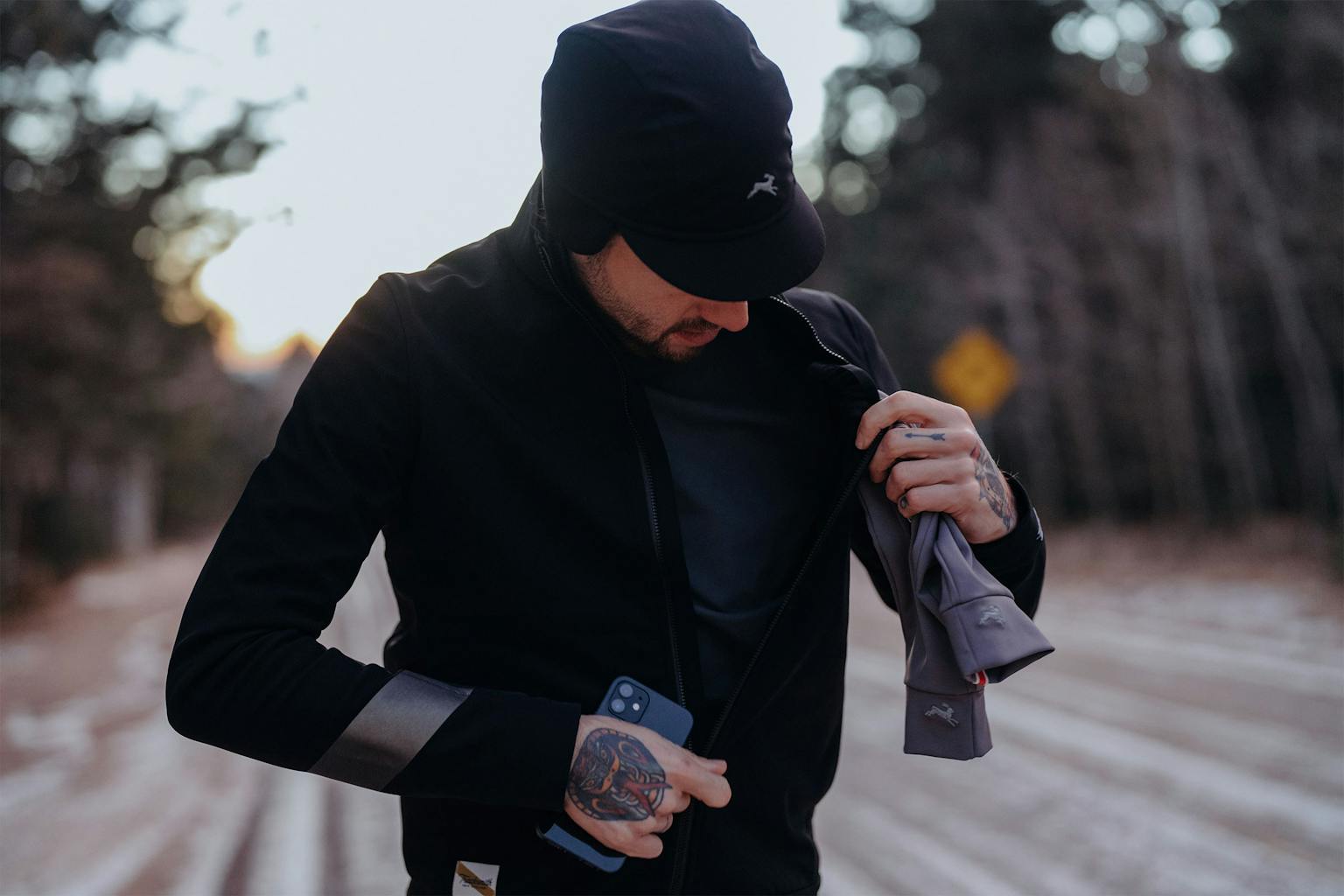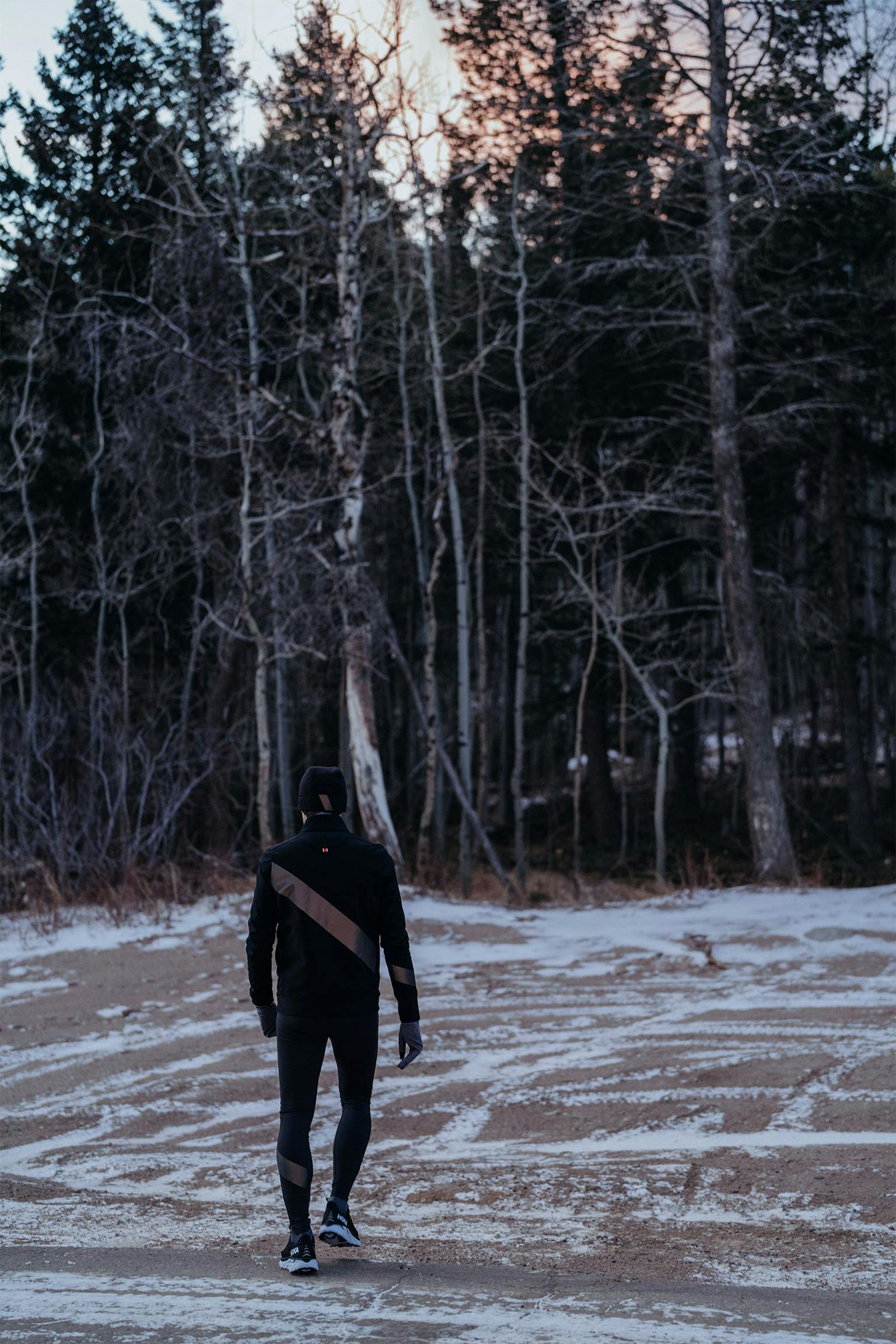 Plush Protection
The hat's shell is double layered and water-repelling. Inside, we used our Inverno Blend nylon as a liner. Not only does the soft brush back increase warmth, it helps move sweat away from your head and to the surface of the fabric.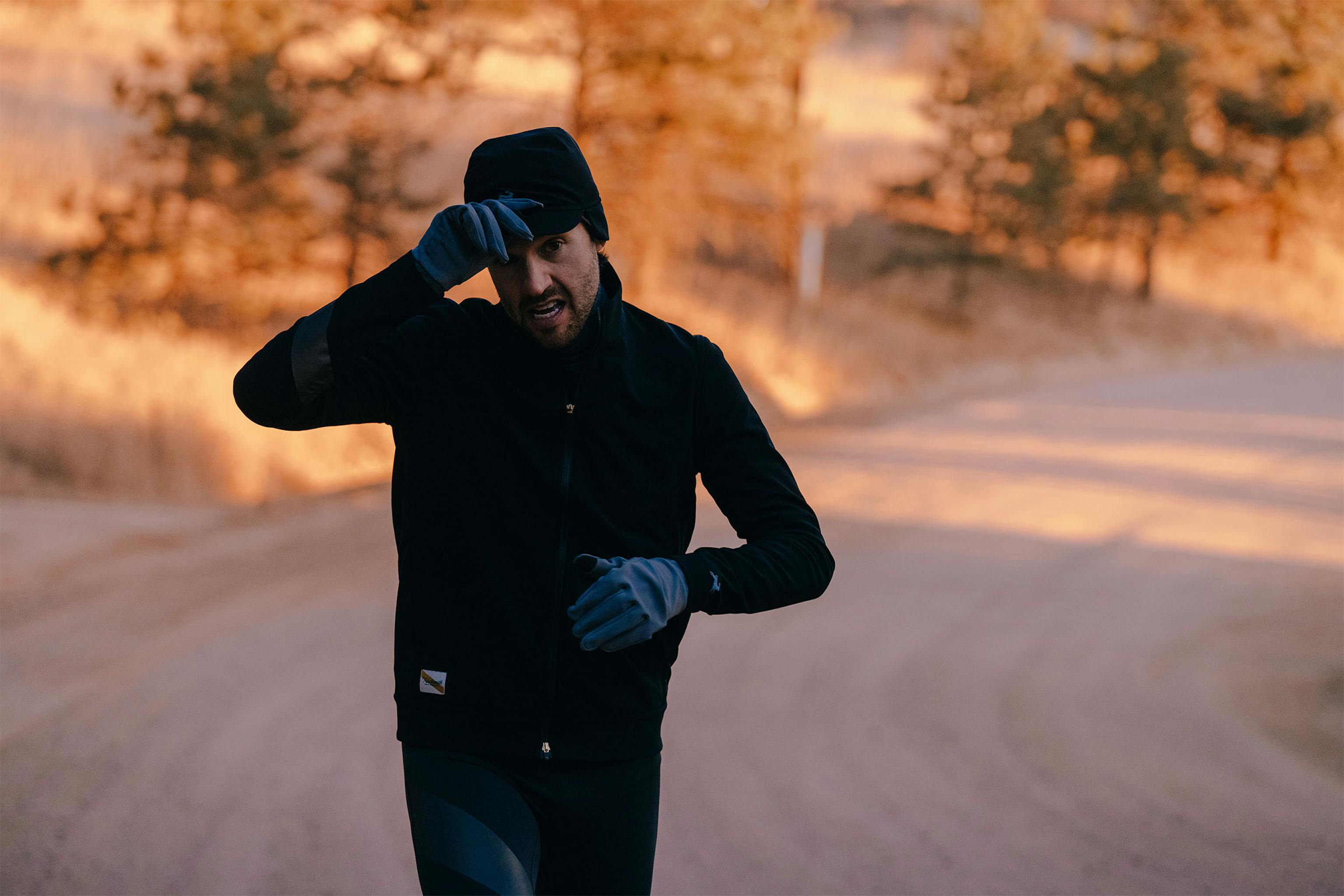 No Days Off
No Days Off is our annual call for consistency, moderation and patience: the full-time, year-round commitment to the process. This is not a race towards injury, but a recognition that little and often beats grand acts of ruinous excess. A commitment to consistency means embracing the elements and training through the darkest days of winter. Our No Days Off Collection is carefully designed to help you weather Mother Nature's worst. Every purchase ships with a free 2022 NDO Poster while supplies lasts for tracking your progress in the year ahead.