Zoom In
NEW COLORS
Brighton Base Layer
A seamless, lightweight long sleeve made from an engineered Merino mesh
This item is out of stock. Please enter your email address and we will notify you when it is back.
Free Returns & Exchanges
Clutch Layer
Our best-selling Brighton Base Layer features an engineered Merino mesh that's more open around your core, with a closed knit on the sleeves for a bit more warmth in your extremities. We designed it specifically as a training base layer to be worn under a mid-layer or a jacket, but its seamless construction gives it a comfortable, flattering fit that's not too tight to wear all by itself.
EDITOR'S NOTES
"Soft, breathable, and odor-resistant, the Brighton Base Layer is ideal for cold runs when you need to layer, and can also be worn on its own."
—Runner's World
16.5 Micron Merino Wool Blend
52% Wool, 28% Nylon, 20% Polyester
Constructed Seamlessly To Prevent Chafing
Fabric
52% Wool, 28% Nylon, 20% Polyester, 16.5 Micron, 145gsm
Care
Machine Wash Cold
Hang Dry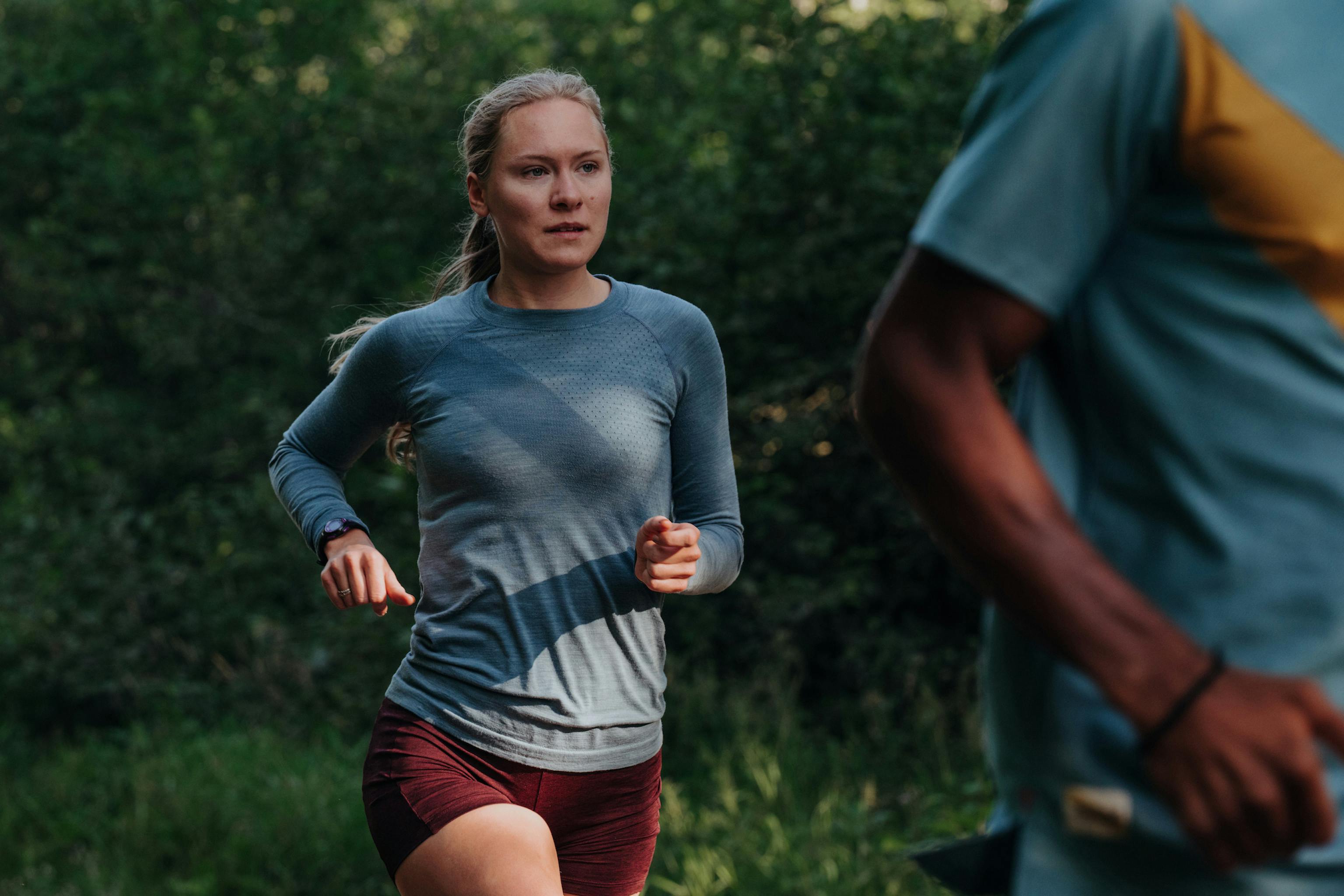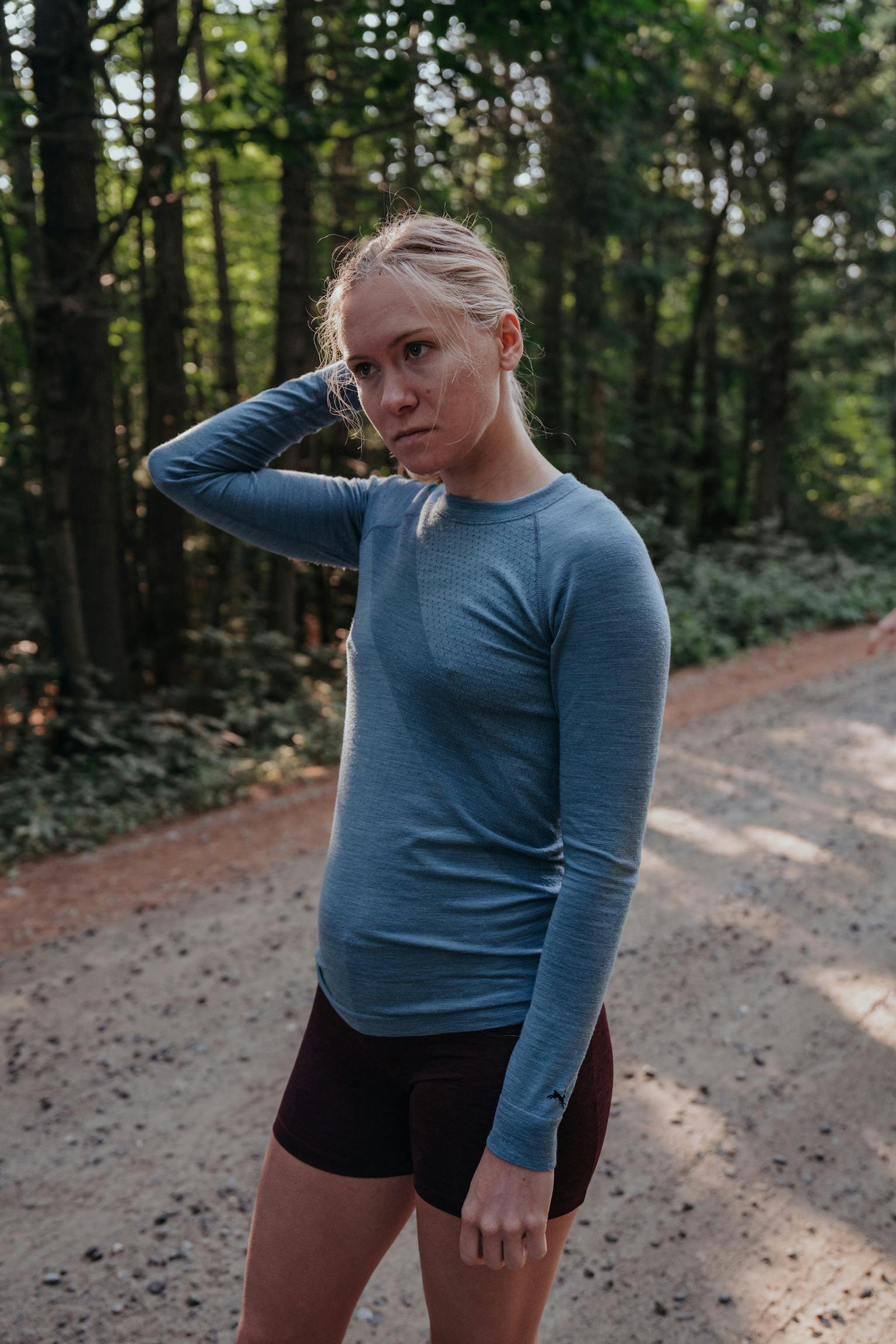 The Miracle
of Merino
If you're still not familiar with the performance benefits of Merino wool, be prepared for a revelation. Stunningly soft and not at all scratchy, Merino wicks moisture and regulates temperature just like animal hair (because it sort of is). It's almost completely impervious to odor, even if you never choose to wash it. Unlike synthetic wicking materials, Merino stays warm even when it's wet. And it's sustainable, too. Our Brighton Base Layer is made from a lightweight, luxurious 16.5 micron Merino blend, and constructed seamlessly to reduce any chance of chafing.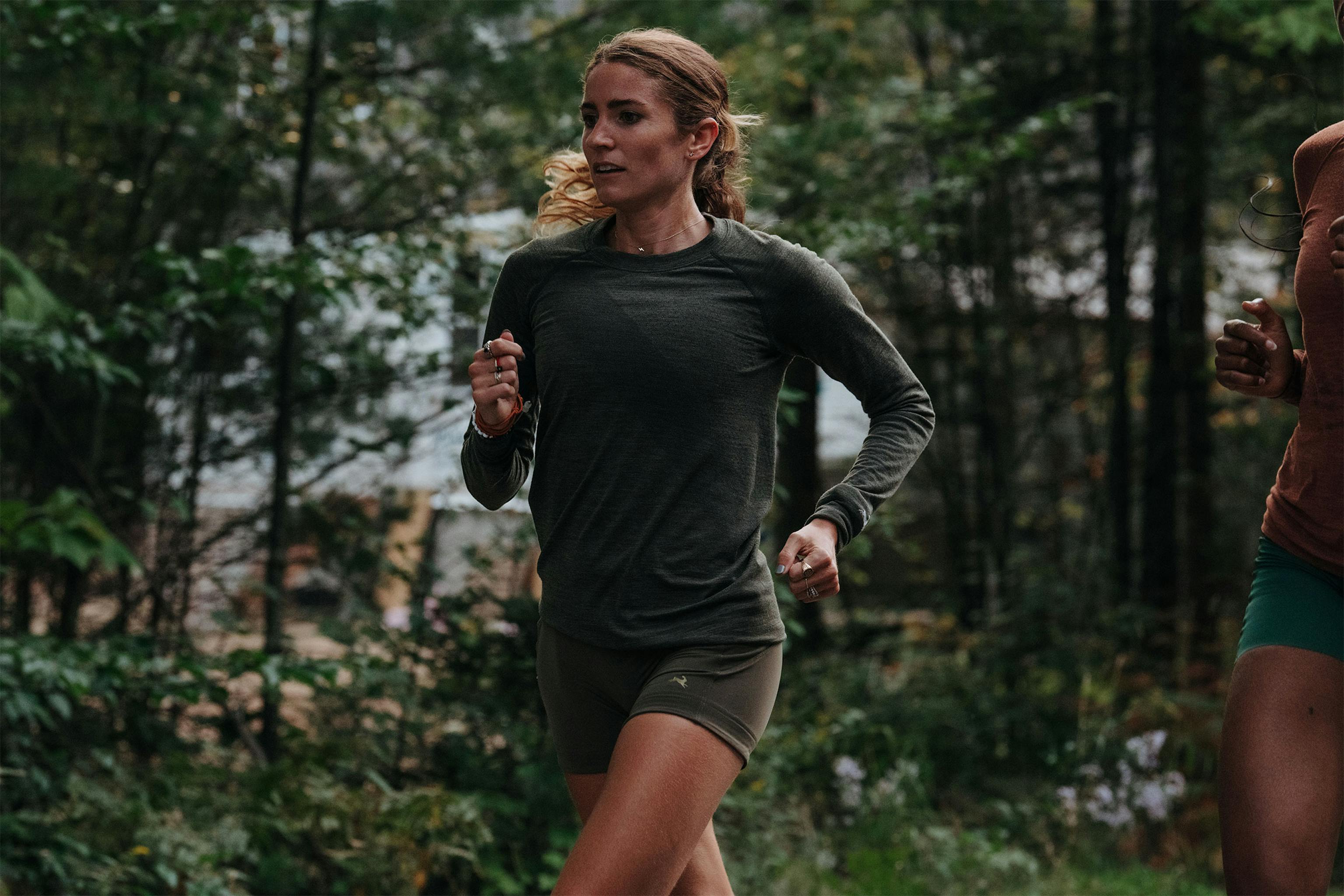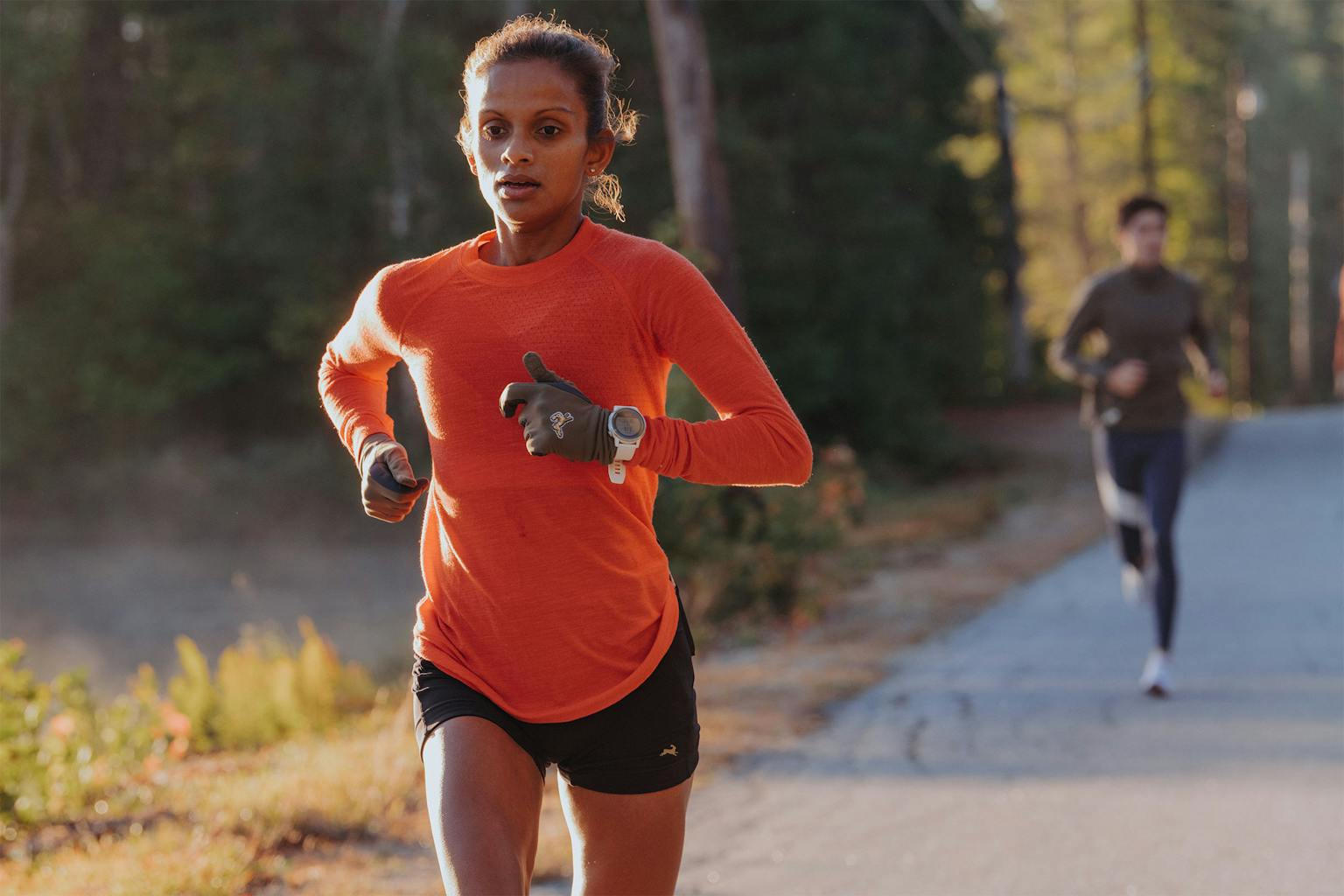 Won't Rub You
the Wrong Way
Because the Brighton Base Layer is intended to be worn against your skin, we wanted to eliminate any points of possible irritation or chafing. So we went to Europe and partnered with one of the most innovative seamless factories in the world. The result is a garment built for a level of comfort to rival your favorite pajamas, and a level of performance without any rival at all.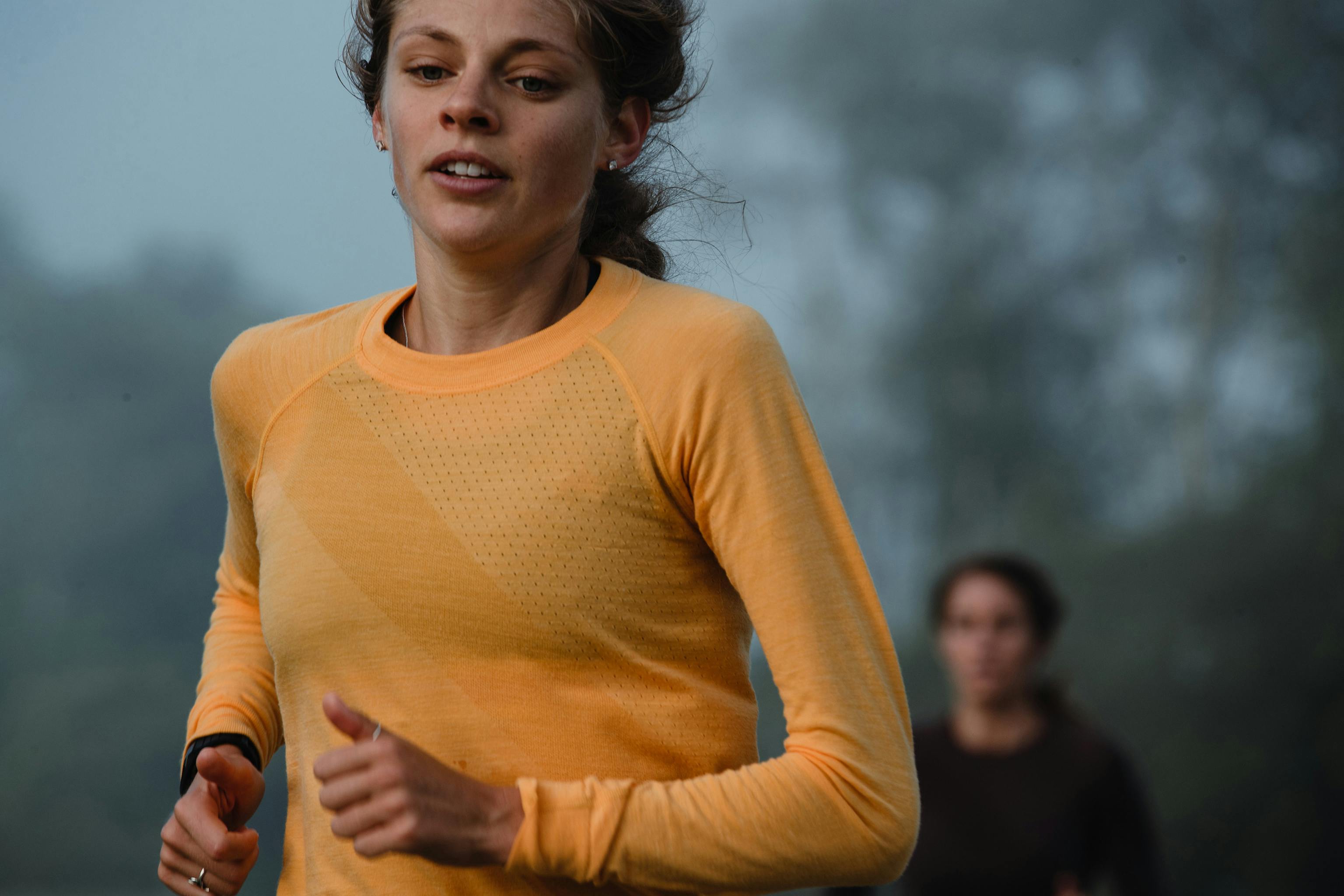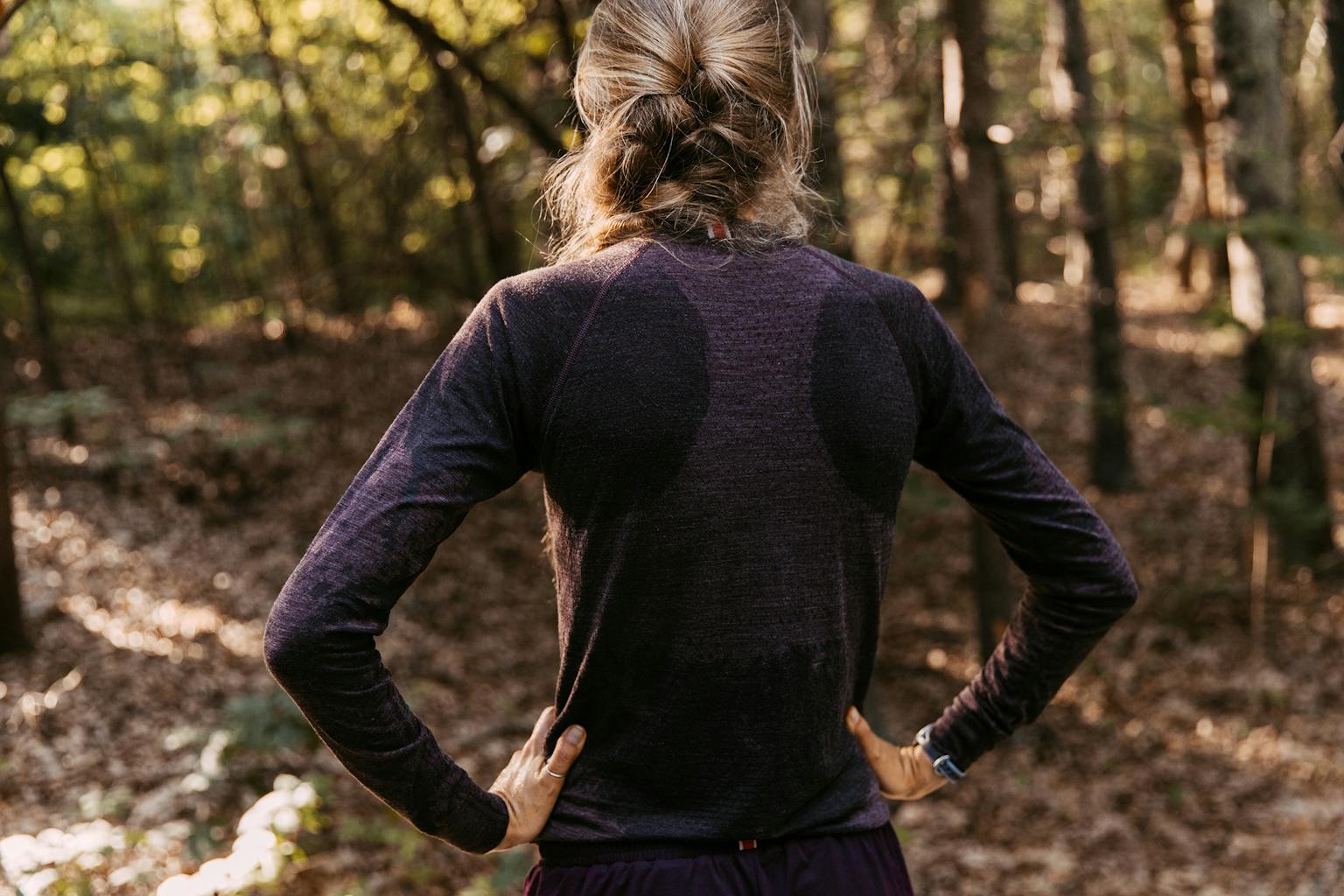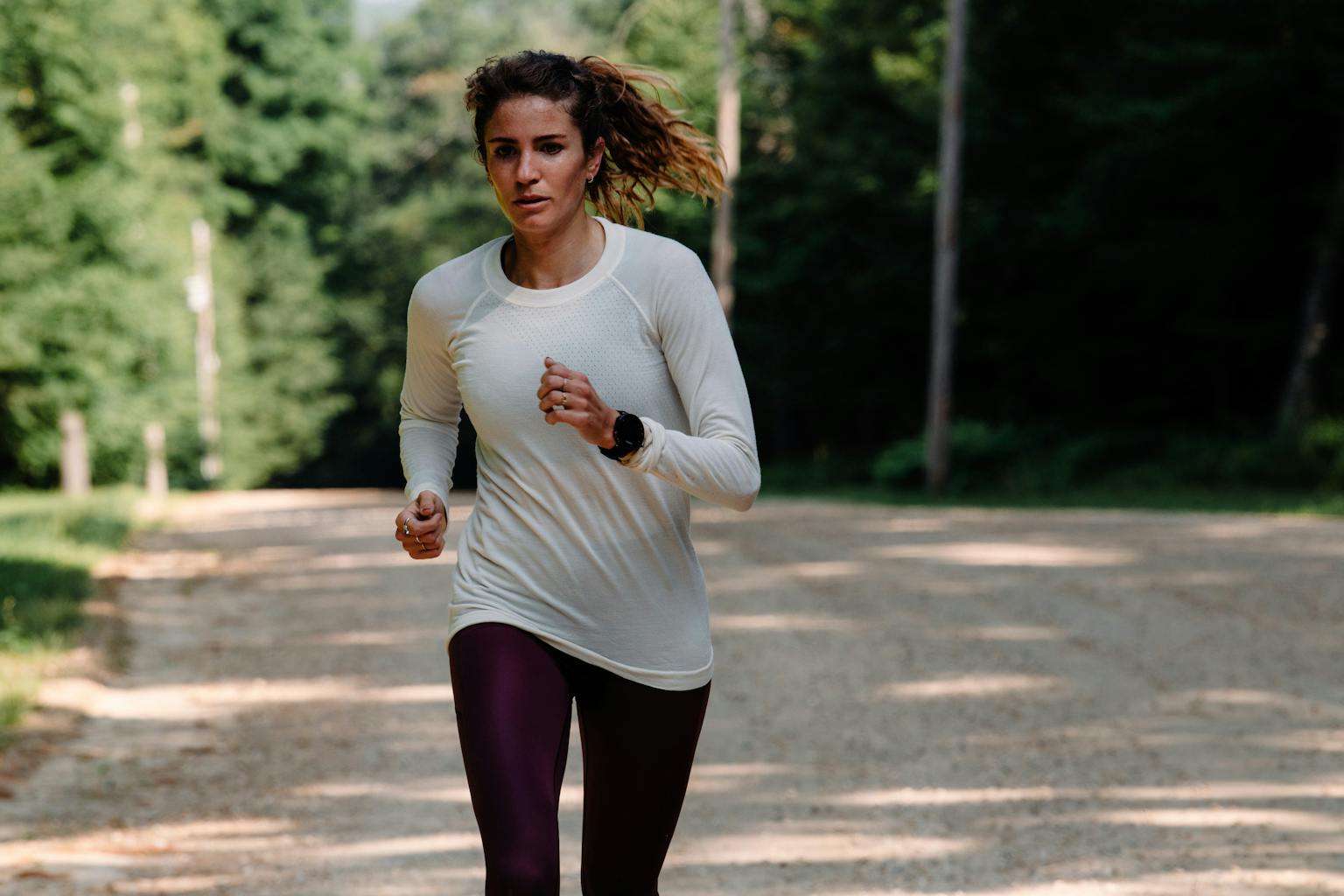 Iconic Inspiration
Legendary marathoner "Boston Billy" Rodgers once owned a running store on the Marathon course in Cleveland Circle, right before the turn onto Beacon Street, where rowdy Boston College students crowd against the barriers cheering the marathon runners as they head into the final few miles before the finish line. Among the unique articles Bill wore during runs from his shop was a simple mesh layer with polypro jersey sleeves. The idea was that your core generates enough warmth but your shoulders and arms need a little extra protection. Bill's old fishnet shirt was our inspiration here.