LIMITED-EDITION
Grayboy Tank - Chicago
A Limited-Edition Grayboy For Chicago
This item is out of stock. Please enter your email address and we will notify you when it is back.
Free Returns & Exchanges
A Race to Remember
Designed to wear in, not out, our Grayboys make the perfect commemorative tee. And Chicago will be a race you'll want to remember. Built from our Varsity Cotton blend, this classic top features screen-printed city insignia.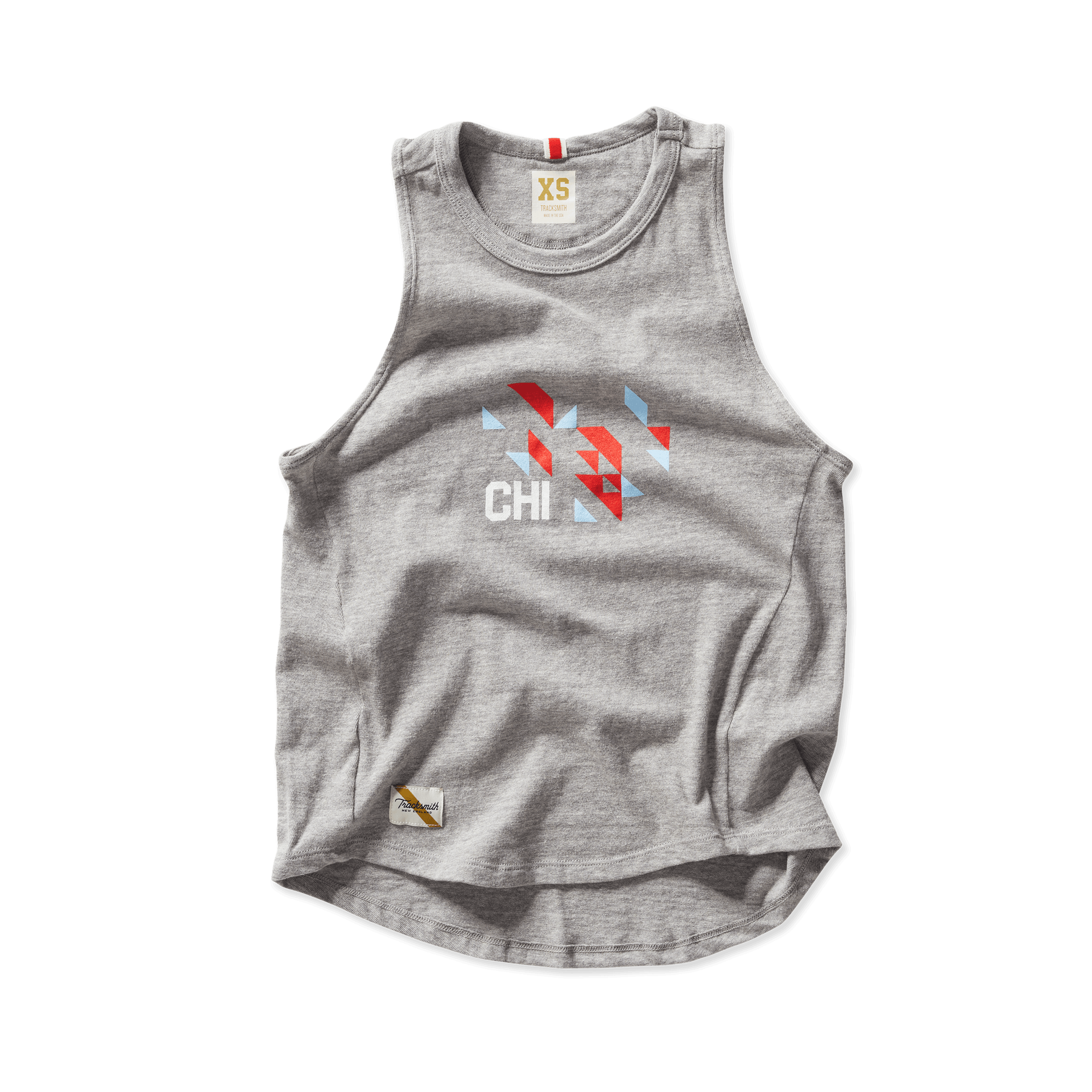 Chicago 2022
The Chicago Marathon is a love-letter to the cities' diverse neighborhood, keeping you entertained with every hairpin turn. Plus it's flat flat. Our 2022 Collection takes design inspiration from the city's iconic flag.