NEW COLORS
New England Overshirt
A heavyweight overshirt made from a recycled wool, cotton and nylon blend.
This is a co-ed silhouette based on our men's fit. It is sized from XS to L. Please see the size guide or contact support for sizing help.
This item is out of stock. Please enter your email address and we will notify you when it is back.
Free Returns & Exchanges
Built For Tough
The brief for this layer was simple: build the perfect overshirt for runners. We chose a recycled wool, cotton and nylon blend that takes advantage of wool's natural performance properties, with plenty of stretch for movement and all the relaxed comfort you want when the work is done.
NOTE: The New England Overshirt is a co-ed silhouette based on our men's fit. It is sized from XXS to L. We'd suggest women go down one size from their regular Tracksmith size. Please see the size guide above or contact support if you have questions.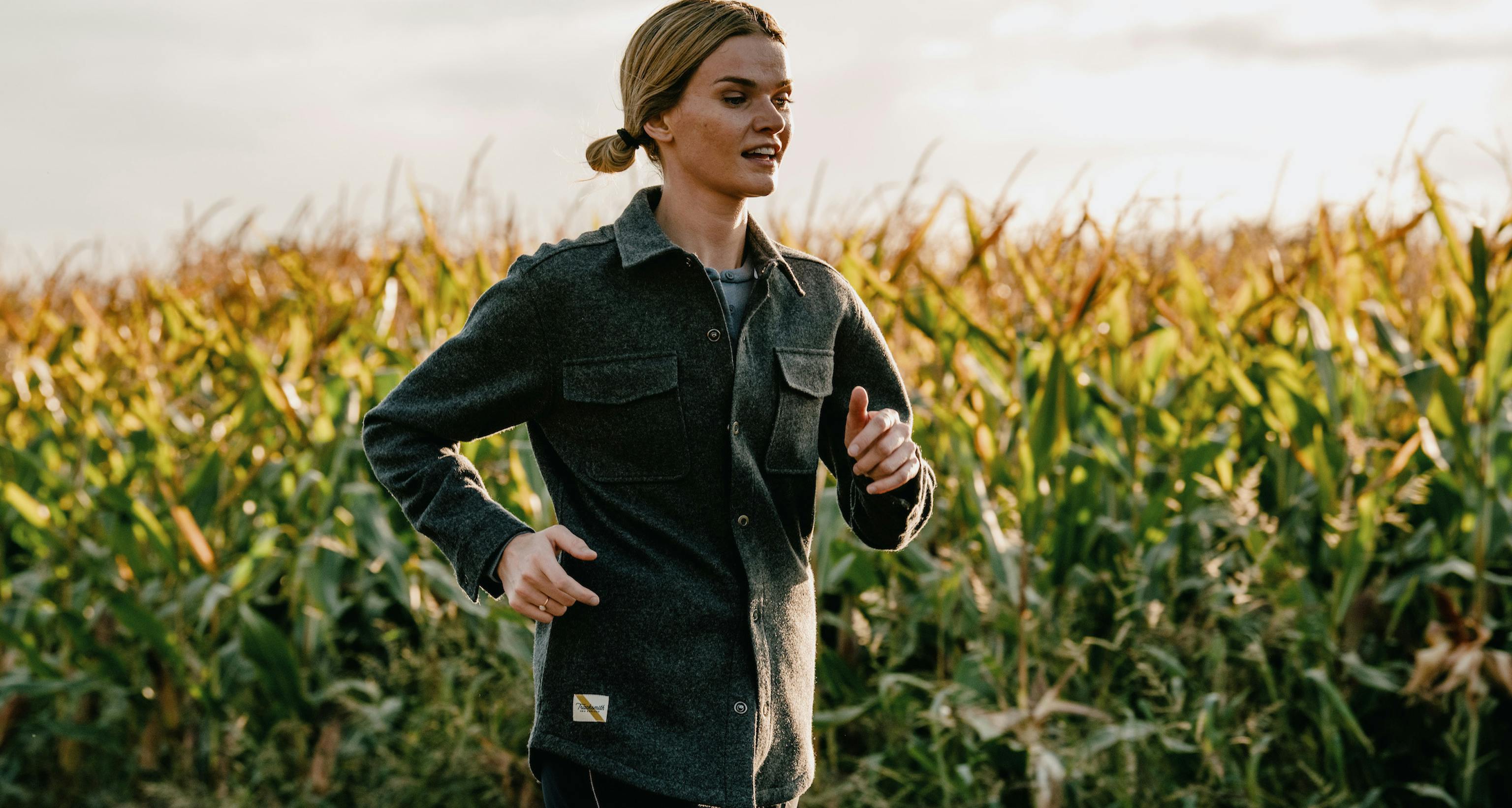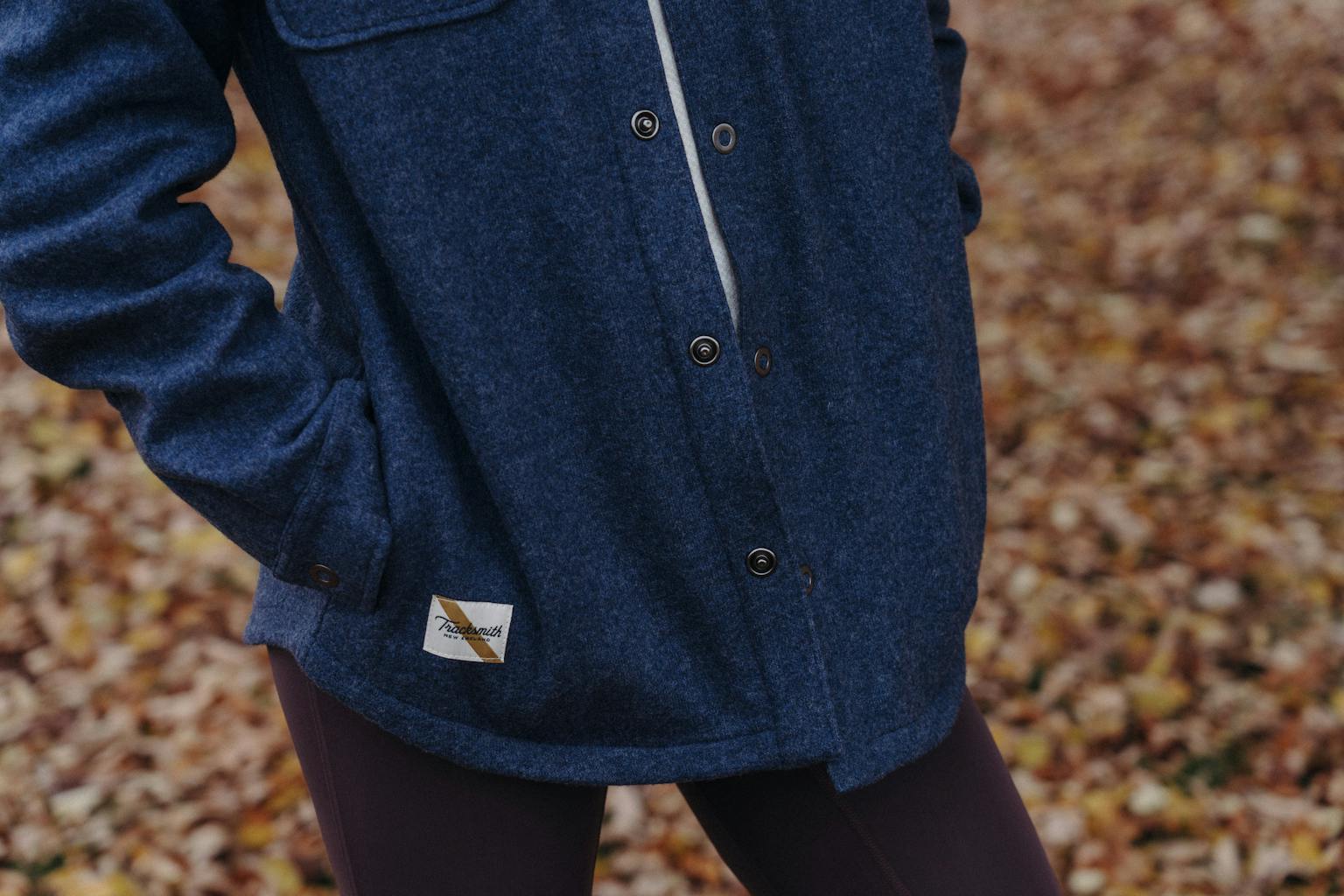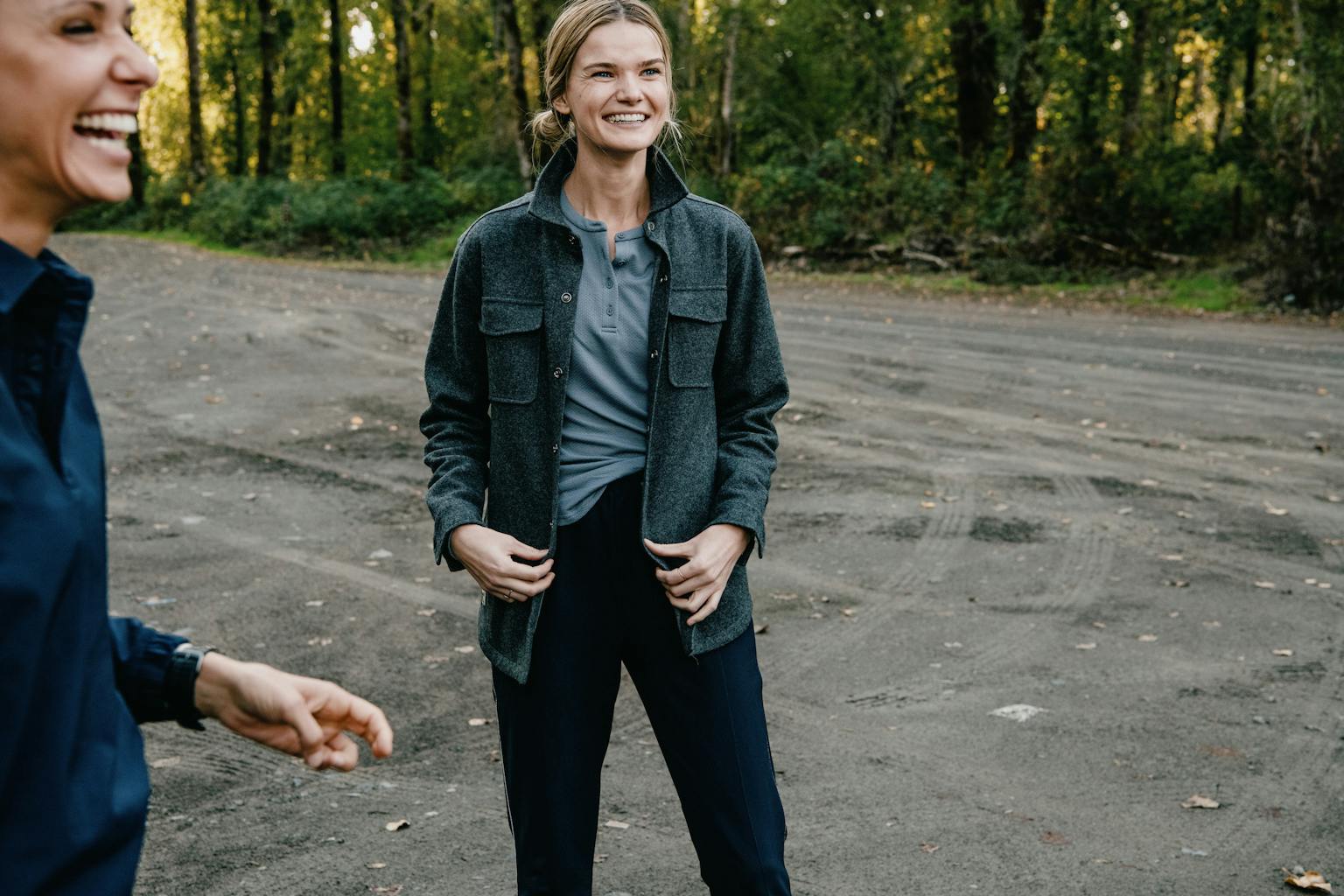 Challenge Accepted
The overshirt is a staple of the New England wardrobe, donned by men and women alike and synonymous with a kind of hard worn, no frills sensibility that defines the region. We've always liked wearing it as a pre- or post-workout layer, but wondered if there was an opportunity to do something more. The discovery of this recycled wool, cotton and nylon blend led us to imagine an overshirt that we could put a few miles in - thanks to the odor-resisting properties of wool and durability of nylon. The result is a classically styled overshirt suitable for doing work – on the roads or in the office.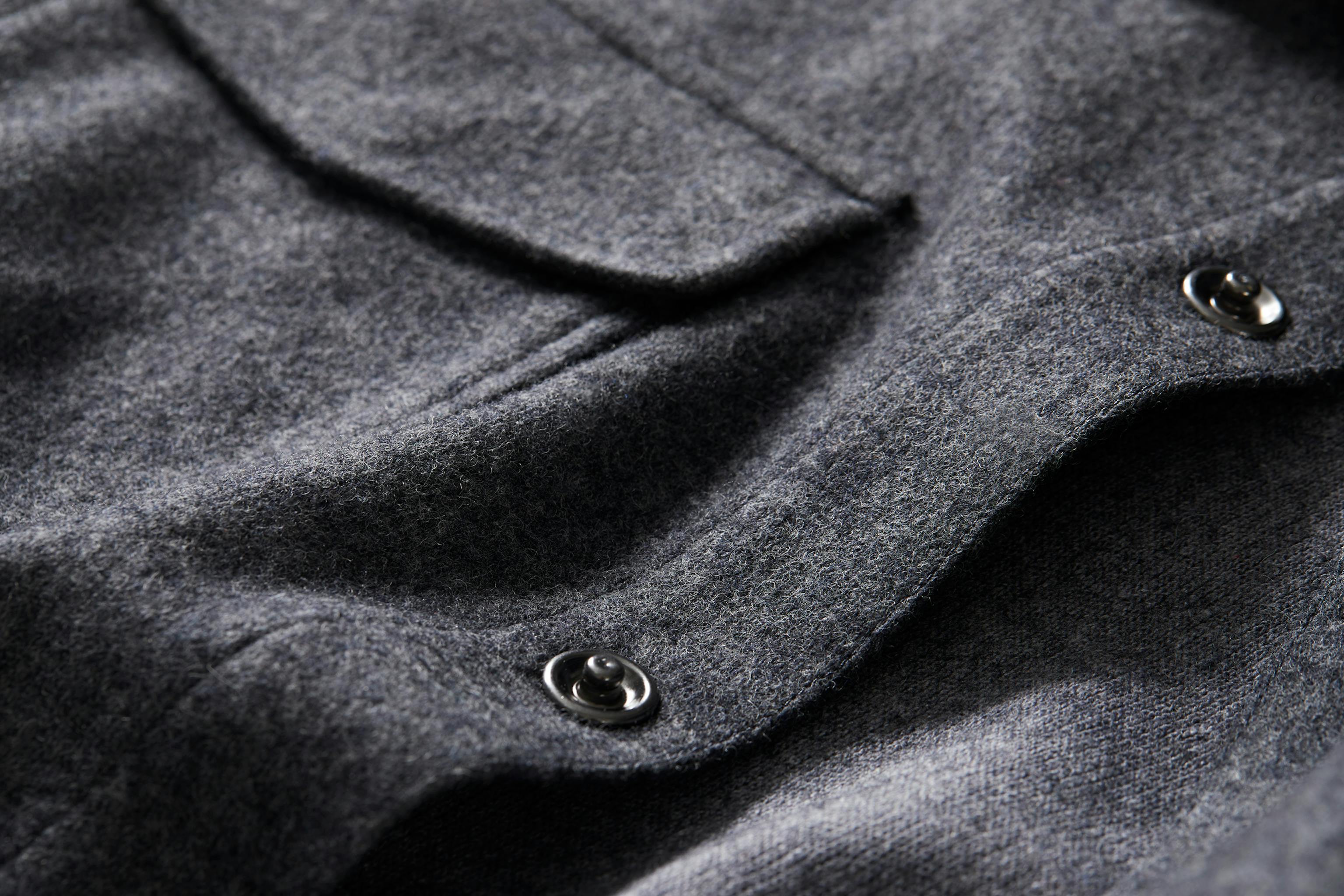 Durable Details
The overshirt features snap buttons on the placket and sleeves that make it easy to pull on and off. Two patch pockets on the chest round out the classic styling, while side hand pockets deliver some storage.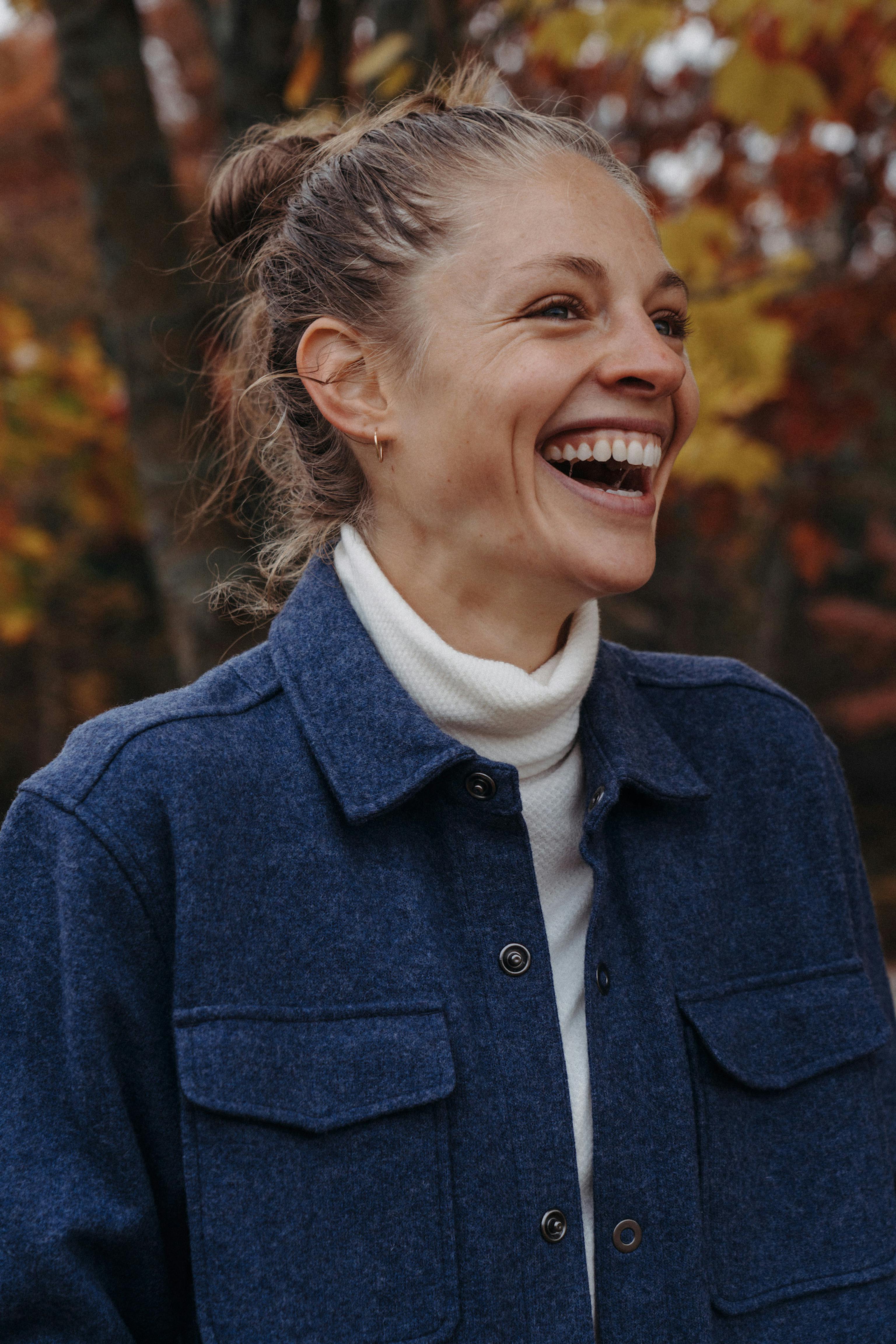 Runner Approved
Come to the Tracksmith offices in the fall or winter and you're sure to see more than a few overshirts on the staff. We first tested our running rendition in Portland, where we got the seal of approval from members of the Jacuzzi Boys on a group shakeout. Back in Boston, Sam Roecker donned hers after a Saturday easy run.