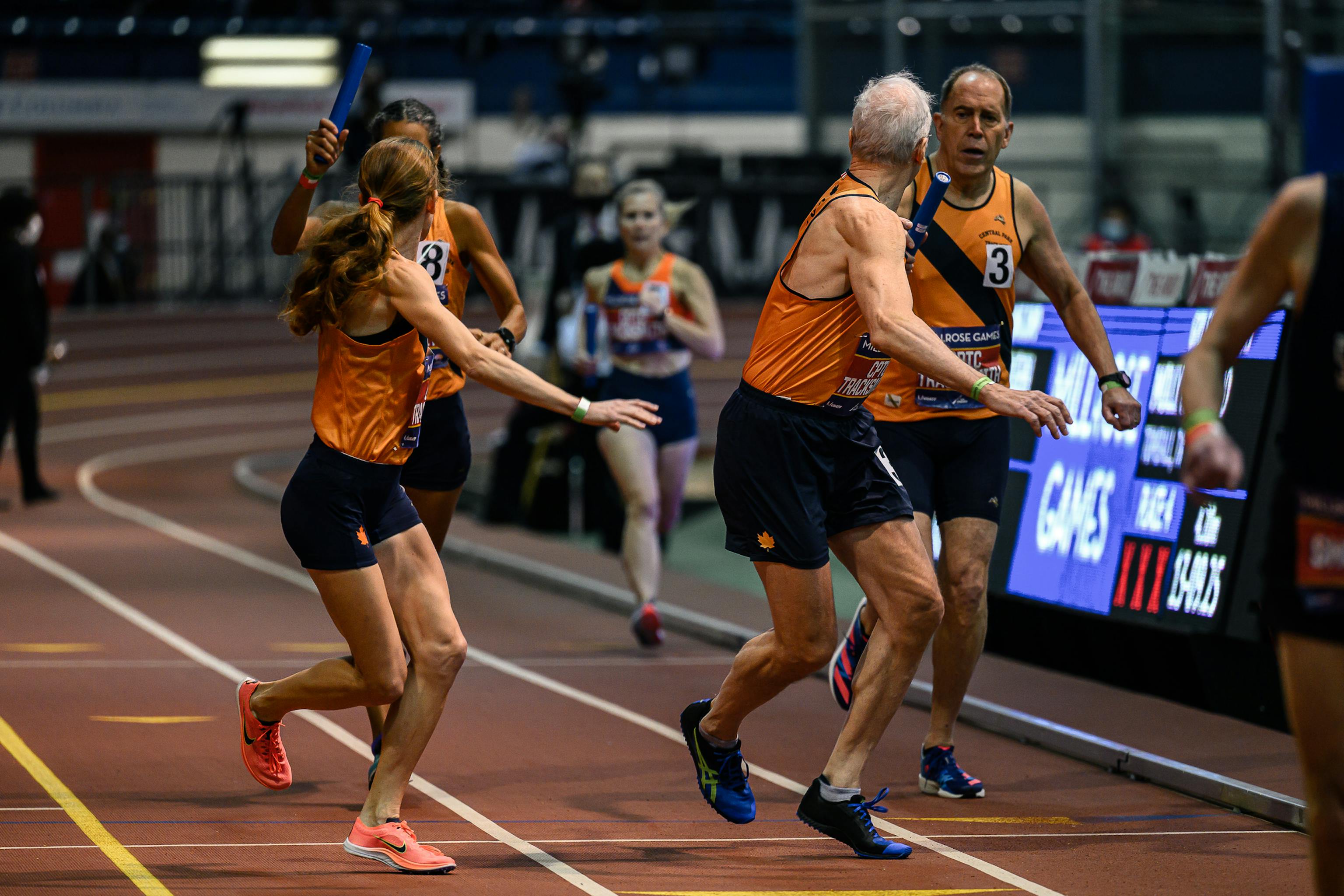 Competitive Masters Running:
Racing as a Lifelong Passion
Words by Cherie Louise Turner
Photography by Johnny Zhang and Benjamin Weingart
There is a conventional line of thought that aiming for outstanding athletic achievements ends somewhere in your 20s or 30s. The growing number of competitive masters runners is my proof that's no longer true.
Today, teams scout and recruit masters, and friendly team rivalries have formed. There are regional, national, and international masters races across every distance and discipline; thorough record keeping at five-year increments; and highly contested individual and team competitions at individual races and in series. There are national and world championships; Senior Games; and sometimes even prize money.
Age-grading is another prominent feature in masters running. Based on statistical tables that factor in age and gender, race performances can be scored as a percentage. A score of 100 percent is the best anyone of that gender and age has ever performed. In essence, 100 percent is a world lead. From there the tables work out such that 90-99 percent is internationally competitive; 80-89 percent, nationally competitive; and so on. You can also decide race placings this way: using age graded scores instead of time to decide how runners placed.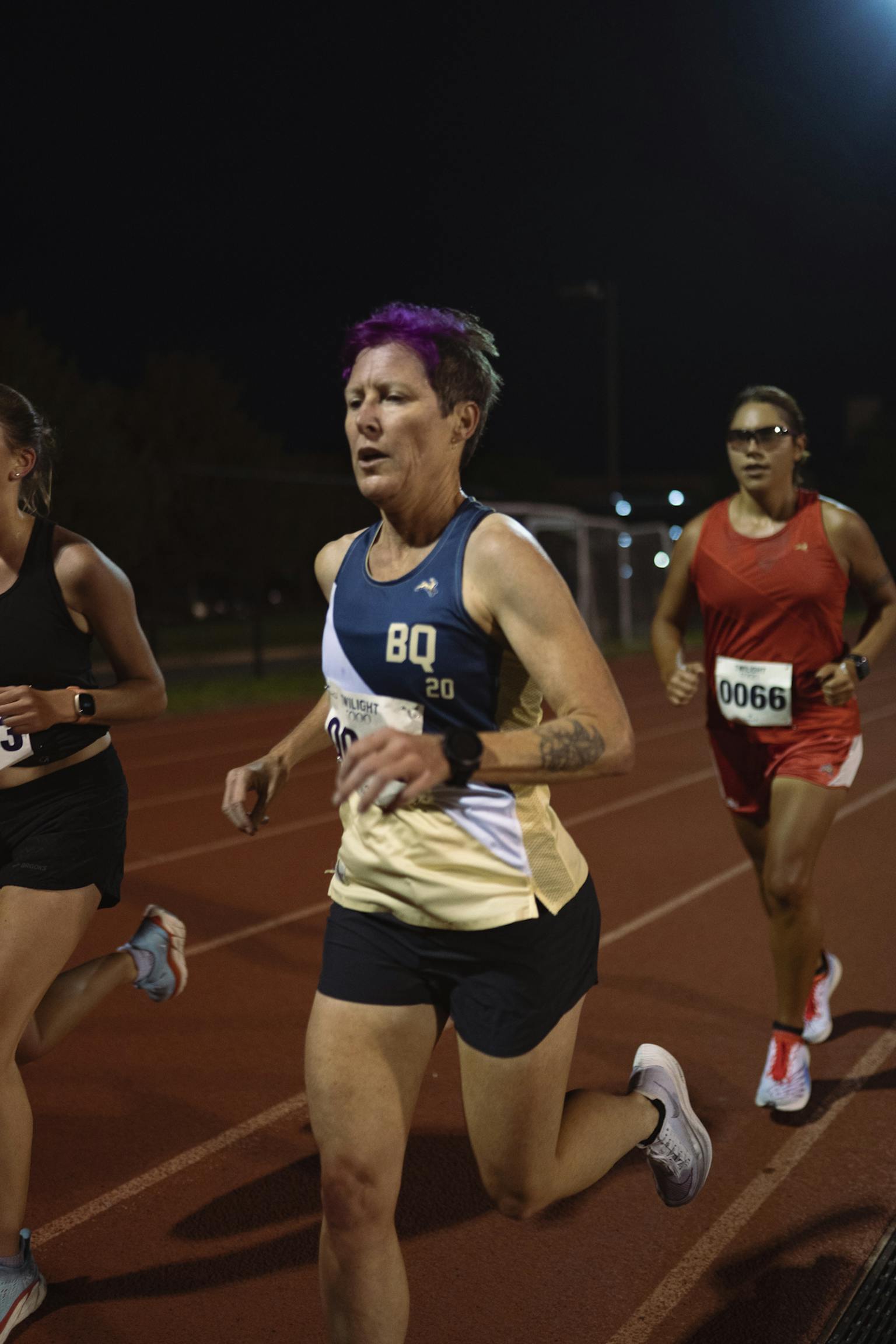 Masters racer and former communications chair for USATF Masters Long Distance Running Committee Bruce Kirschner notes that this gives racers yet one more set of markers to aspire to: improving or simply maintaining your age-graded percentage.
With many ways to participate, older runners at just about every level of the sport now have competitive goals to aim for. Couple this with the fact that older adults today recognize the abundant value in staying fit and strong for life, and it makes sense that this sector of the sport is thriving. This is especially the case over the past decade or so. The masters fields are becoming more robust and competitive as runners age into new categories and see what's available. Ken Stone, founder of Masters Track & Field News, one of the first media outlets to document this space, states concretely about masters racing: "There are no more soft records."
When you peruse the track and field record books, it's clear that Stone is not overstating his case. The same can be said of longer road distances. Not only are more runners pushing the boundaries of what we previously thought was possible in our older years, there's this entire world of competition built around eliciting incredible performances.
Discovering this scene is breathing new life into many people's running pursuits. Peter Brady, a former DI runner, has found that masters racing is a way to be competitive again. A member of the Central Park Track Club in New York City, and host of the podcast Masters Milers, Brady had taken a 20 year break from competition after college and believed his days of racing short, fast distances on the track were over.
Like many of us, he believed that aging as a runner meant pursuing longer distances, so he tried the marathon, but it wasn't for him. Then he found masters track racing. "I thought, maybe I could be good at this," he remembers. He got his answer by winning several national championships and being part of a world record setting relay team since then.
Tom Tayeri is one masters racer who did decide to focus on the marathon. Ten years ago, he started racing that distance with consistency and dedication at 47 years old. Now, Tayeri is one of the fastest men his age in the world. "I wouldn't have thought I could run these times at this age," says Tayeri. "If you'd have told me when I was younger that I'd be able to do this, I would have laughed."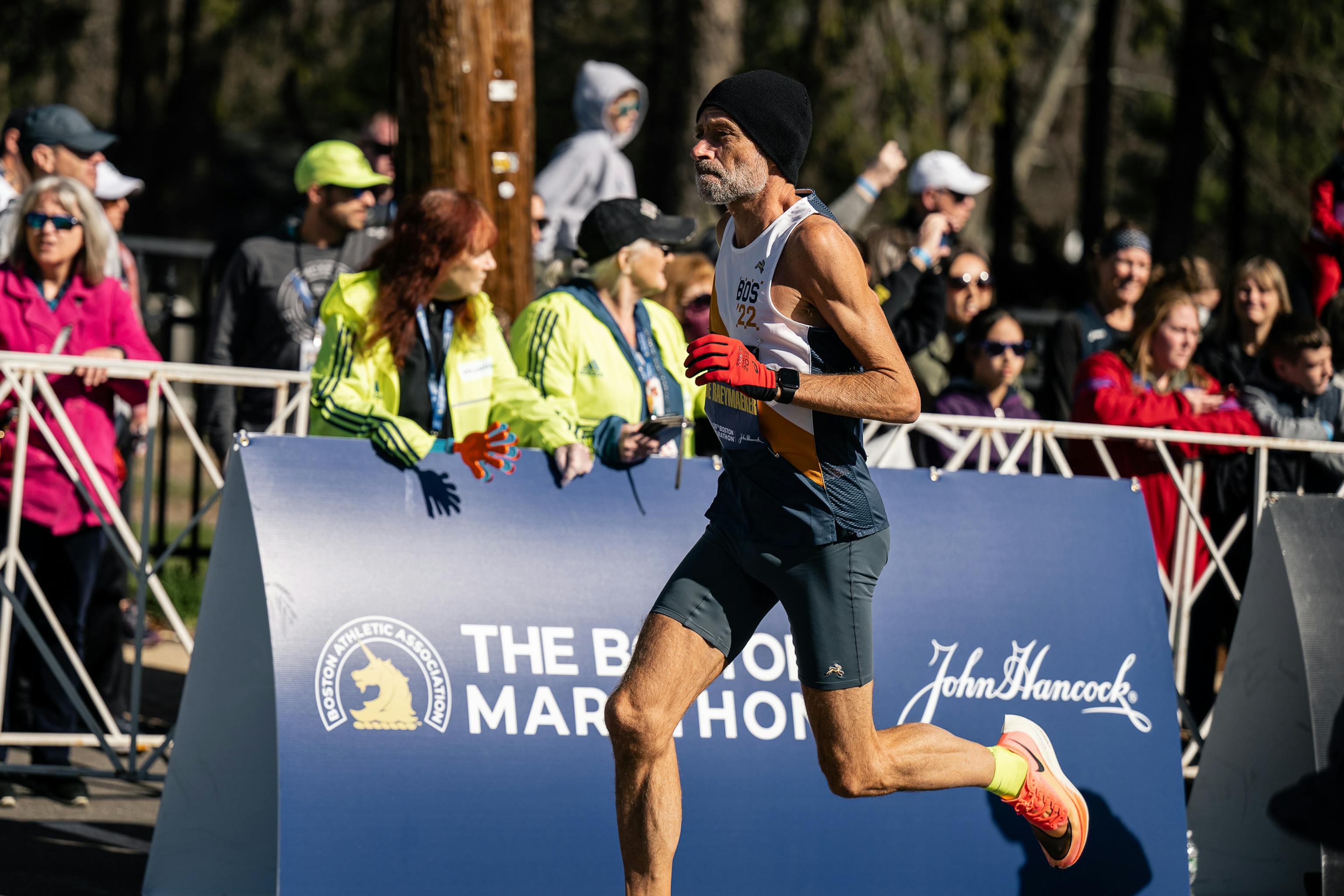 Tayeri credits the great team support he gets running with the Peninsula Distance Club out of Northern California as a key factor in his success. The benefits of being part of a team are commonly cited by masters runners as a key factor that keeps them going in the sport and what brings them the greatest joy. The community and camaraderie, the support and the motivation.
By continuing to test our bodies as they age, masters racers are also helping to push conventional thinking around health and wellness. Case in point is New Jersey-based masters track champion and founder of the all women's Bella N Motion team Dianne DeOliveira. After suffering a severe Achilles injury, she was told more than once that her running days were over. Determined to return to competition, she finally found treatment that worked and health practitioners who understood her ambition. At the recent 2022 Indoor Masters National Championship, Dianne won the W50-55 400m and was part of a world record setting 4x400m team.
Some Things Never Change

Pittsburgh-based sprinter Charles Allie discovered his love of track in middle school, and it's been a constant in his life ever since; he turns 75 this year. A constant in Allie's masters years has been winning. He's been the USATF Overall Masters Athlete of the Year on three occasions and holds several age groups world records. Yet another constant for Allie is how getting to practice makes him feel, "When I'm on the track, I'm focused," he says. "It lights a spark in me that's the same as I remember from the early days."
Our bodies and speed may change over time, but the feelings elicited by these almost sacred spaces of start lines and race courses remain. So does the competitive spirit, as W70-74 marathon world record holder Jeannie Rice mentions, "It's always fun to win, and I'm a really competitive person." But she also points out, there's still a lot of hard work involved: "It takes a lot of dedication and motivation, you can't just go out and win. I really enjoy running, but it isn't easy."
For Kirschner – and really all of us – there's also the fun of still being in the game. "It's just cool to be around other older people who are still racing," he says.
A Seriously Welcome Space: Boston Hares Masters A.C.

As masters racing grows, so grows the support of masters runners. Boston Hares, the official Boston racing team of Tracksmith, is one excellent example, a team I myself am a proud member of. Like many of the masters racers I've spoken to, Boston-based runners Eli Queen and Robin Reilly didn't expect themselves to be on a racing team in their masters years. Reilly also didn't foresee that she'd be elected as masters team chair. But like for so many of us, being part of a racing team has breathed new life into Reilly's and Queen's running, racing, and social lives.
"This was a big surprise. I didn't think being part of a racing team was available to me," says Queen. "It's definitely had an impact on my training and running goals. Now I'm not just competitive with myself; I want to compete well for the team."
Reilly notes that she joined the team after participating in the local Tracksmith community run club events: weekly organized runs and social events open to the public. It's this welcoming, inclusive environment that's brought many masters into this space, including Shamus Brady, who served as the Hares masters chair when the team first formed in 2020. This ethos is fostered across all Tracksmith Hare members, masters and younger racers alike. "I really enjoy the openness," Brady says. "You just need to be dedicated and focused on doing your best."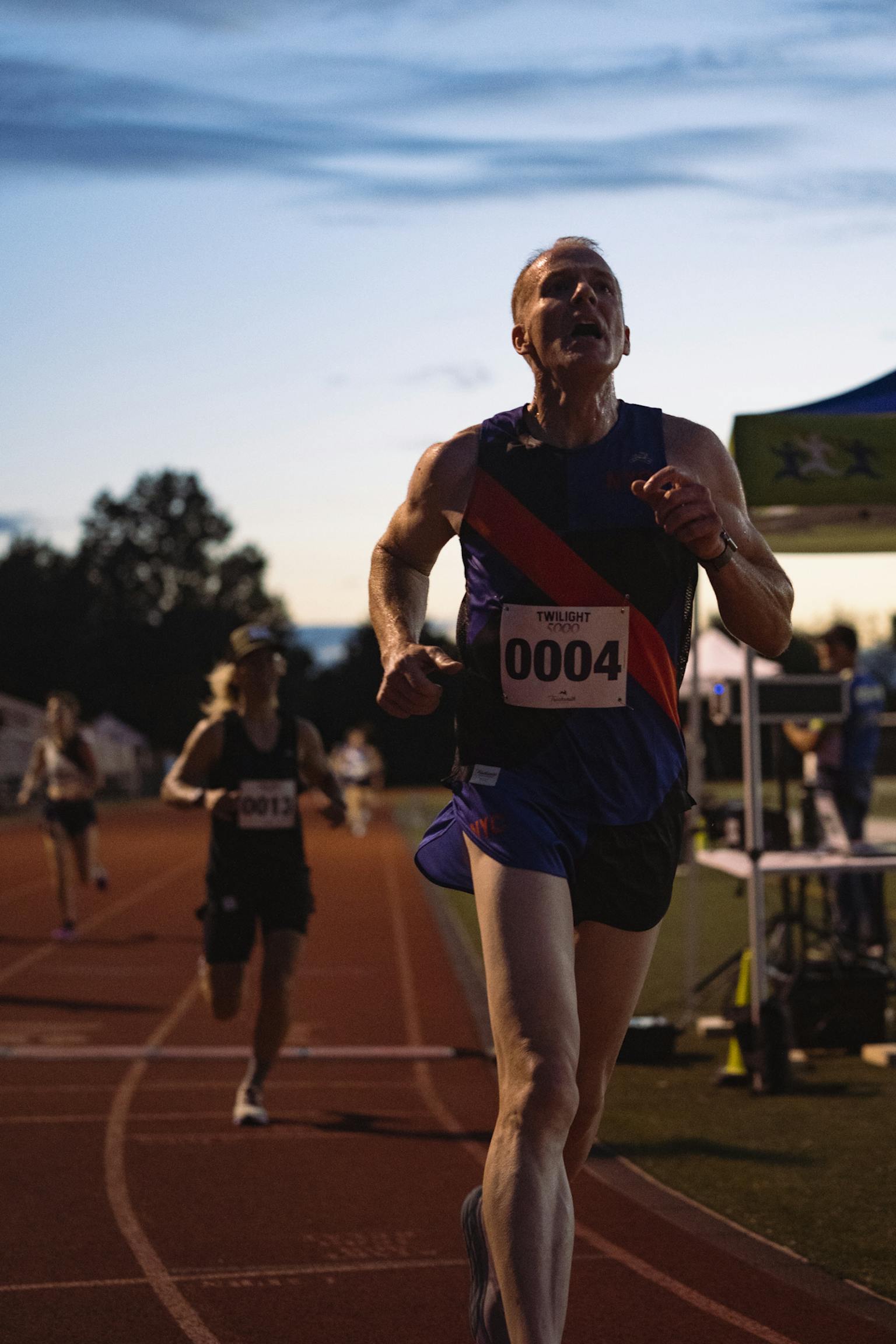 The community run club has organically become a feeder system for the Hares. That was the intent, more or less, from the beginning: a vision spearheaded five years ago by Tracksmith Director of Community Louis Serafini. "Anyone can be a runner, and I wanted to create an environment where everyone feels welcome and what we offer feels accessible," says Serafini. The team is for people who want to race and improve in their running, but the structure is flexible and low-pressure – anyone can join: it's social but serious. As the team and community continue to grow, Serafini's original vision remains a throughline, though one that's been allowed to evolve through the work of the new Boston Community Manager Leadrew Belnavis, as well as the Team Hare volunteer board.
Part of that growth has involved making a concerted effort to bring more masters runners into the team. That is proving to benefit the team as a whole. "I really appreciate the ability to form these intergenerational relationships in running," says 26-year-old women's Hares team captain Abby Paglia. "I'd hoped for a rich masters community. I learn so much about life and different perspectives."
Masters Racing: Opportunities for a Lifetime

I couldn't imagine my life without running: this is a sentiment I hear time and again, and one I feel myself. The broad world of competitive masters racing provides the opportunity to make racing a life-long endeavor. The team and community support make it rewarding through and beyond finish lines and race results. And, it's fun.Champion masters racer, author, and coach Cathy Utzschneider says it well: "There's always a new starting line, at any age. How fun is that? It never ends."