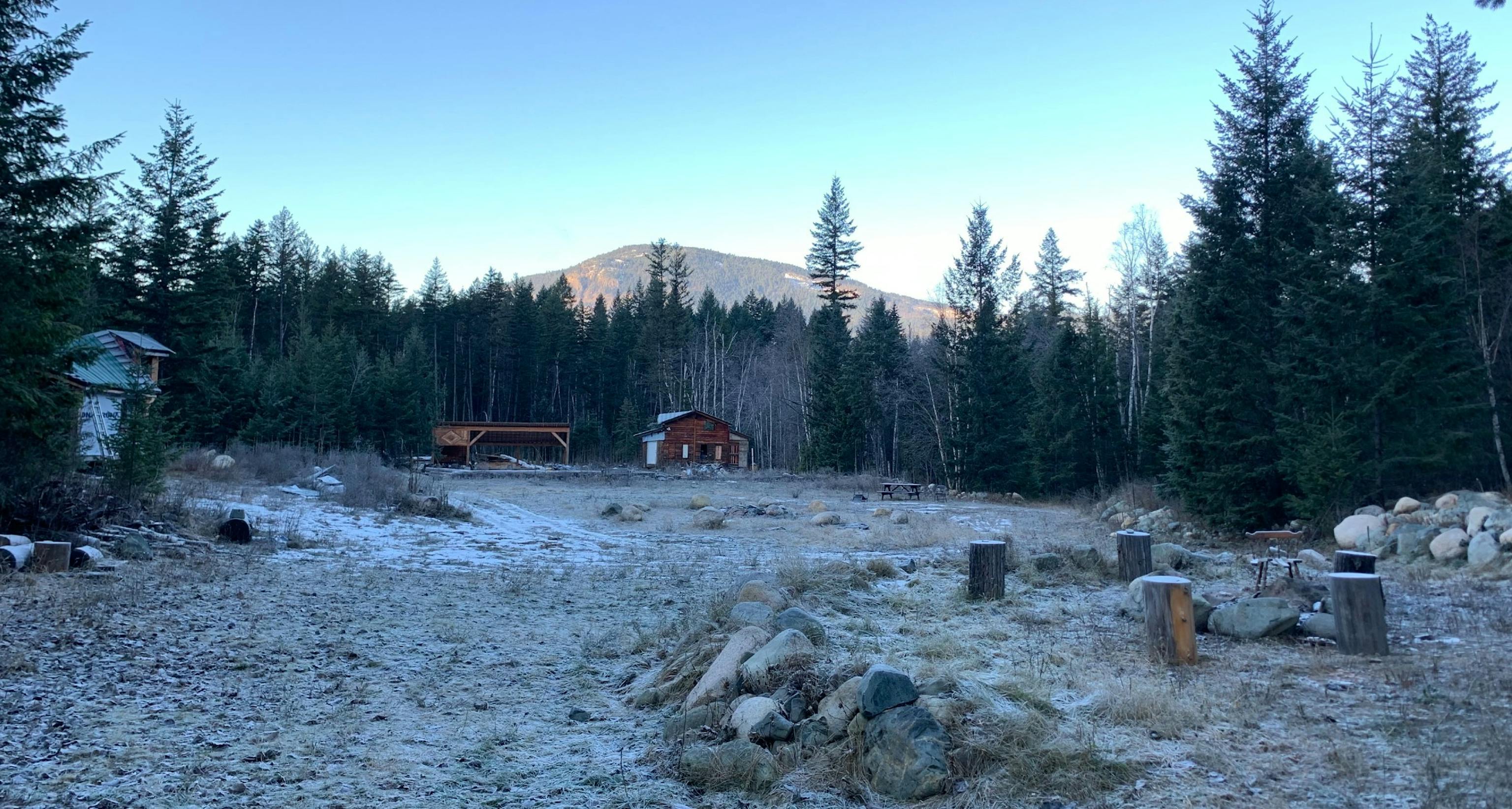 Running Through The Woods,
The River Gentle On My Mind
Words by Sean Hamilton
The following training log and corresponding field notes were collected between late November and the end of December 2020.
It was the end of one hell of a tough year for everyone, everywhere, and our planet. While being confronted with some of the largest obstacles I have endured in nearly a decade, I did something that I'm sure many have thought about when the chips are down. I wandered north into the woods, hoping to find something while leaving almost everything else behind.

I do not claim any elite athletic ability, nor any philosophical or poetic prowess. I should also note that I am in no way a proficient woodsman either. These are simply the thoughts that kept me company while running in the woods, looking for answers to questions that probably don't have any.

Logistics
The lodging was comfortable and mostly serviced. I ran and I wrote. I walked, hiked, and snowshoed. There were chores of necessity. I chopped wood, gathered water, read books, and drank coffee.
I made the acquaintance of solitude.
Date: November 28th, 2020
Time: 7:39 AM
Distance: 16 kilometers (10 miles)
Duration: 76 minutes
Weather: Partly cloudy, -4 °C (25 °F)
Notes:
Just here
I'm here as a gesture,
neatly stacking metrics of distance.
It's a framework,
shelter.
I'm here to communicate,
with my bushels of gingerly wound words.
They are kindling,
warmth.
I will chop wood,
a hatchet squeaking in the douglas-fir.
I will carry water,
a protractor mapping perfect circles of the lake.
I'm here for communion,
seeking revival in the creek, the cut
and the saddles of the mountains.
Redemption.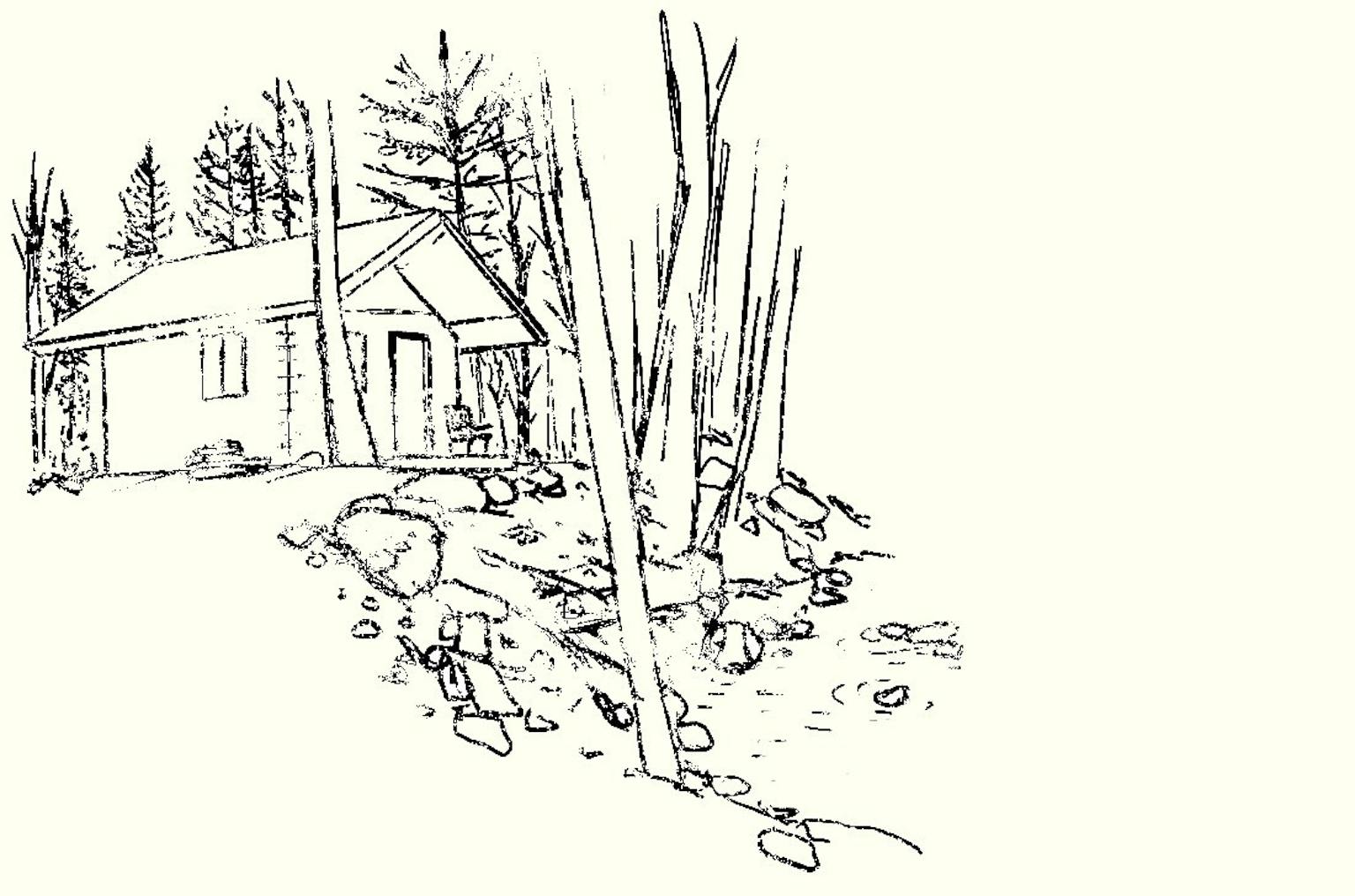 Date: December 2nd, 2020
Time: 12:37 PM
Distance: 13 kilometers (8 miles)
Duration: 60 minutes
Weather: Clear, 0 °C (32 °F)
Notes:
Carrera por la mañana
I felt the sun's presence for the first time all week.
Its warmth compounded
by the seemingly vertical ascent I am making
toward the Alpine.
If at the next clearing I stopped to bask in the rays
and closed my eyes,
I could imagine I was back in southern Ontario,
some midweek morning,
early summer.
The boys and me having crested Olympus, Morningside and Ellis
before we trundle off to work.
Or maybe I could once again
be chasing my big brother through Valle de Conejo,
sipping oxygen at ten thousand feet in the perpetual spring.
Capi singing "Venga! Venga!"
Carrera por la mañana.
These feet have taken me many places worth dreaming of returning to.
Now they carry me further up this logging road,
into the woods of British Columbia.
That is all there can be,
and it is enough.
***
Date: December 4th, 2020
Time: 1:52 PM
Distance: 13 kilometers (8 miles)
Duration: 61 minutes
Weather: Some clouds, crisp, 0 °C (32 °F)
Notes:
Specular reflection
I make my way down to the lake,
it's a common route.
Gets like that when there's only two roads
and you're looking for decent mileage.
I'll stop and watch the coho for a while.
Nowhere to be in a hurry,
always the case.
Just out for the sake of it,
not always the case.
There's a kinderence to being so alone here.
Familial with the specular reflection of snow capped peaks.
The pines and warblers dancing and squiggling against the lake's surface.
It makes me want to take my clothes off and wade right
in.
I'm sore from the uneven road
and aching from the coolness of early morning,
yet I feel strong and connected.
Really, really, connected.
It's all here.
I am intertwined.
A melange of rock, water, sediment and branches.
Wings, beaks and fins.
Soil, ash, oxygen, carbon - elements.
Feather and flesh,
instincts and emotions.
All coming together in this one cosmic instant.
Date: December 5th, 2020
Time: 9:53 AM
Distance: 19 kilometers (12 miles)
Duration: 91 minutes
Weather: Some clouds, -6 °C (21 °F)
Notes:
It feels good to be rolling
It feels good to be rolling,
a katabatic wind,
a gentle hand on my back.
Despite the terrain I feel sprightly
and let it push me,
privy to what climbs await.
The menacing gradients are lurking,
marred with loose rocks and black ice.
"Drop your hands a bit".
My father's words rattle around
as I reach the apex of a particularly stubborn stretch,
and my biceps and forearms and jawline
all tighten.
He used to be a distance man in his prime,
helping himself to a steady portion
of 10 miles a day.
It's bloodline - it's heritage.
It's something that I'd hoped we'd share,
maybe it's up to me.
The whole way back the thought persists
and I am truly numb
to the mild December sun
retreating behind the peaks,
unaware of the sparrow's quarrels
and the upslope fog,
oblivious to the slush
of the midday snow.
My attention
wrapped around the idea
of me and my Dad
in the boat,
on the lake,
talking about
what running has meant to us.
Date: December 8th, 2020
Time: 11:08 AM
Distance: 16 kilometers (10 miles)
Duration: 71 minutes
Weather: Cloudy, 5 °C (41 °F)
Notes:
Chasing flats
Spent the morning chasing flats,
running through the woods,
the river gentle on my mind.
Soft mountain mist low in the peat moss,
hovering inches from my grasp,
unable to corral it in my hands or sight.
Best to keep moving.
Shepherding the ghosts of lethargy and indecision,
ferrying regret across creek back.
the and
A bandit on the lam.
A shoulder nagging
to be looked over.
I'll spend the rest of the day splitting wood in the yard,
taking the axe to my doubts
as night's silence closes in.
I'll fix something simple,
resting my head on a pillow of deliberate exhaustion.
To let peace come with its duvets filled with down feathers.
I am waiting.
In the longest instant,
as the dark falls weighty on my eyes,
can I find myself again?
Running through the woods,
the river gentle on my mind.
***
Date: December 15th, 2020
Time: 1:14 PM
Distance: 16 kilometers (10 miles)
Duration: 67 minutes
Weather: Cloudy, -2 °C (28 °F)
Notes:
Dogs named Jake
It's a hard winter run.
The ground is firm and I just want to go fast.
I'm drenched in a sweat,
that's soon to crystallize into ice
on my shirt cuffs and neckline.
I take my shoes and socks off beside the creek
and gingerly sink my feet in.
My toes and metatarsals ache instantly
from the deep coolness of the water.
I force long, steady breaths,
watching the clouds of each one
hang
inches from my mouth
and I recognize,
that there will come a day
when I am no longer consciously connected to this earth.
Unanchored from its creeks, lakes, rivers and oceans.
No longer drawing in its atmosphere,
but somehow, in some way, a part of it still.
In that celestial moment,
I'd like to believe my energy will be dispersed
throughout the canola fields
and the beaver dams,
among the hickory, the beech and the maples,
in the muskox, the loons and the dogs named Jake.
As part of the cosmic endlessness
I will be everywhere and nowhere,
but never quite "here" again.
Not like this.