The Way to the Worlds
How one track fan made his way cross country to be in Eugene for this year's World Championships.
By Jan Figueroa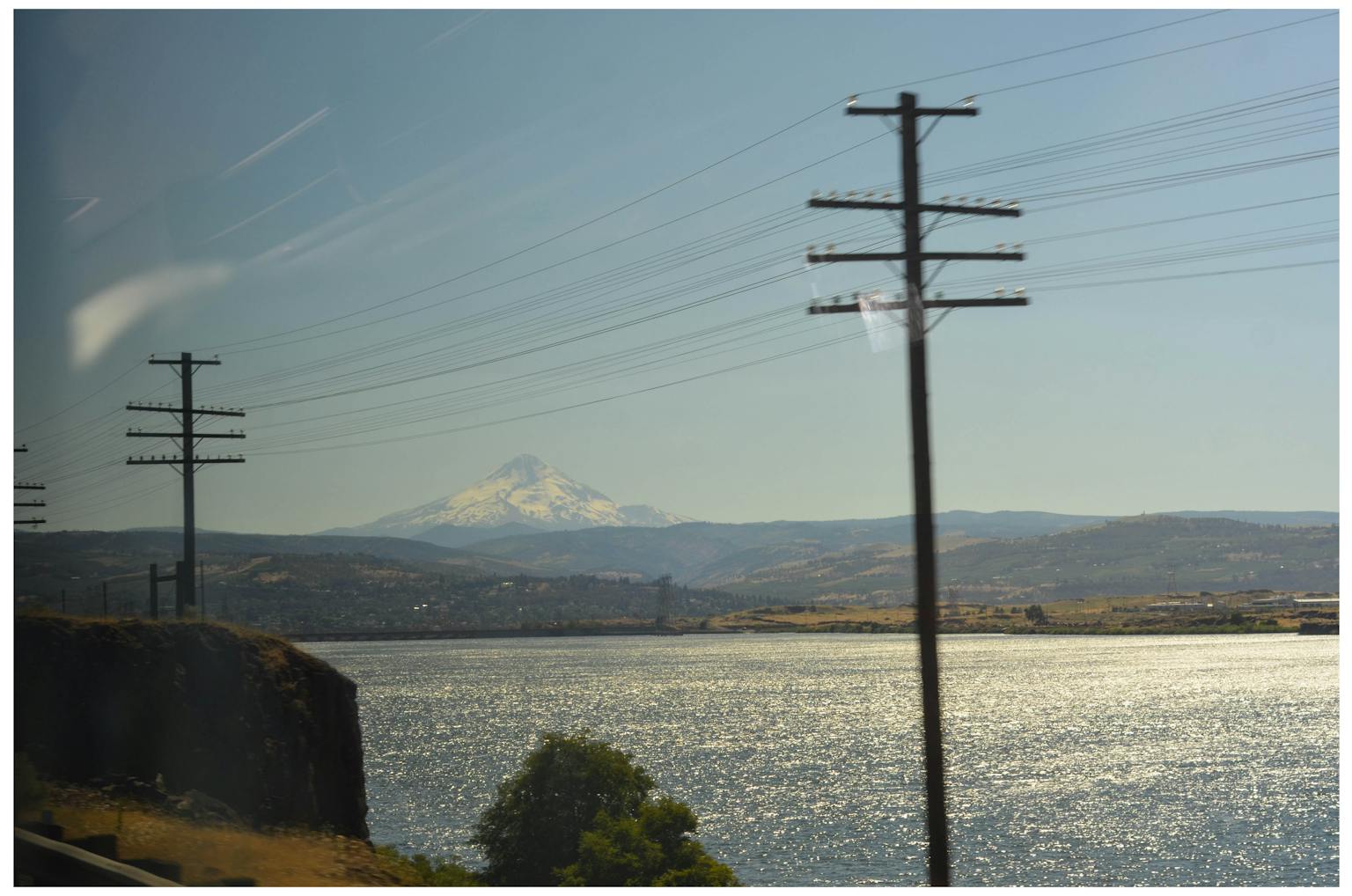 Getting to the World Championships in Eugene this year was not easy. Athletes made sacrifices to qualify and a lot of spectators had to make big financial sacrifices to witness the best runners in the world compete. Luckily I didn't have to spend a whole lot of money to get here, but believe me, I made a lot of sacrifices.
My journey to Eugene for the World Championships was different to everyone else's. I started out in Tampa, Florida, and over the course of 96hrs and eight transfers, I made my way to Oregon on Greyhound buses.
Tampa to Orlando to Atlanta to Chicago to Billings to Spokane to Pilot to Portland to Eugene. No showers, gas station meals, little sleep and riding with the sketchiest people in the country, just to get to the World Championships.
What sacrifices did I make during my trip? Well,for four days I didn't eat properly because I didn't have access to any restaurants or supermarkets. For the majority of the trip, I ate snacks like granola bars, chips, candy, and beef jerky because it was all I could get my hands on. I was lucky enough that a couple of my stops had people come through and bring me real food, but outside of that, gas station snacks were the only option.
Sleep was very limited, and I slept a total of about 12 hours during the four day trip. That was not by choice. I was surrounded by some very sketchy people, so I was scared of falling asleep and waking up to my bag being stolen. The only times I was able to get a little bit of sleep was on the overnight drives when it was pitch dark on the bus. That's when I knew everyone else was also sleeping. But even then I would only sleep for a couple of hours because the seats were extremely uncomfortable.
Don't even get me started on some of the people that rode the bus. I'm talking about scary looking people with face and neck tats, crackheads who were literally smoking drugs in the bus bathroom, kids who threw up, and someone even legitimately got arrested on one of the buses.
Four days on a bus was rough, but I was documenting the whole journey, and the amount of support I got from track fans across the world made me look past all of it. My story reached World Athletics, a Puerto Rican newspaper, and even a London newspaper.
I had so many people reaching out to me with supportive messages that it truly made a four day journey fly by. I survived the trek across the country but trust me it was not an easy journey. I experienced things I have never experienced before, saw things I wish I could unsee, and heard conversations that had me questioning humanity. And despite all that it was an experience of a lifetime. After all, I am able to attend the first ever World Championships on US soil, and I'm able to watch the best runners in the world compete at historic Hayward Field. So right now it was all absolutely worth it. And no, I'm not thinking about the trip home.