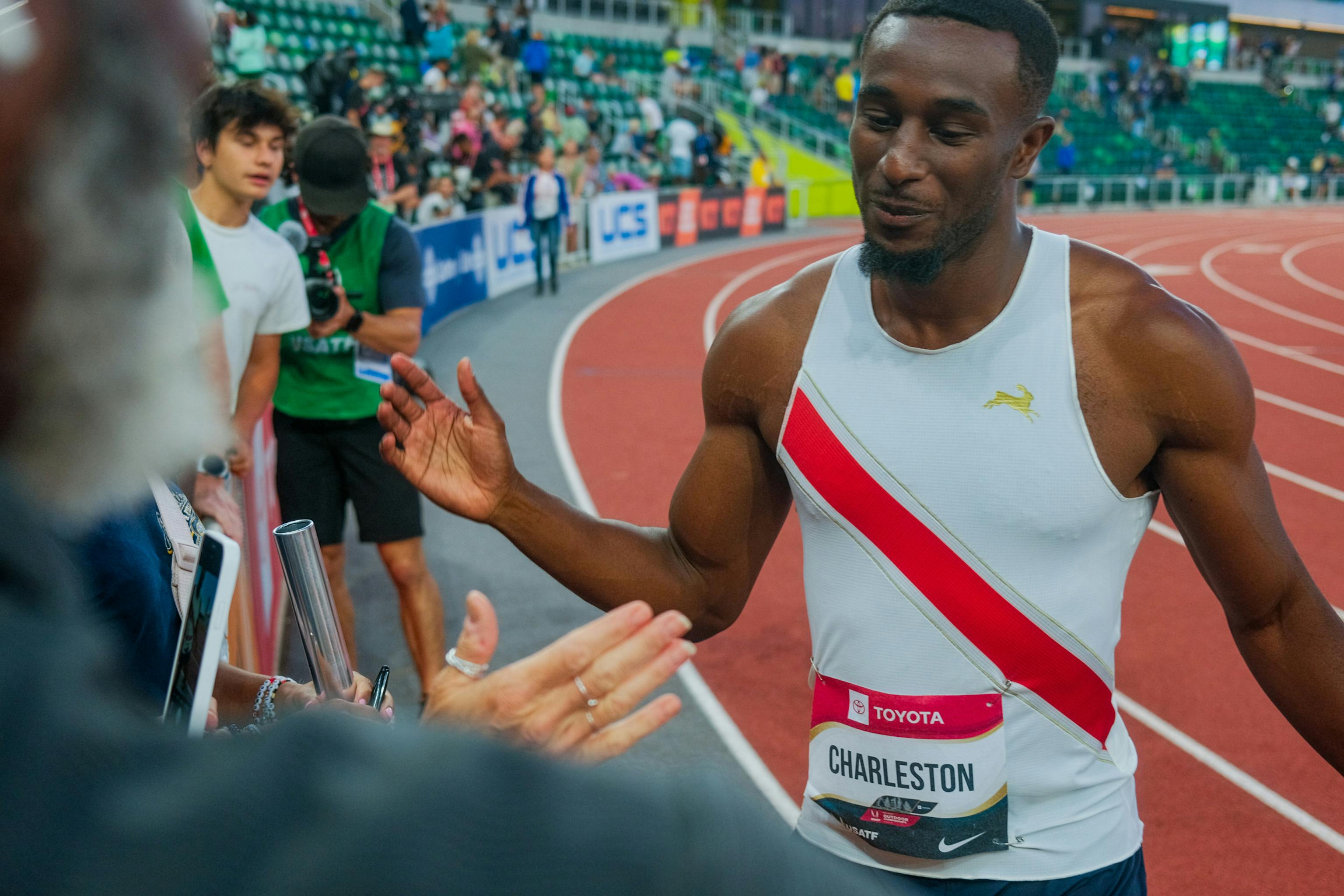 THE AMATEUR SUPPORT PROGRAM
Track and Field
Deserves Better
The transition from college to post-collegiate is tough, and all athletes mature at different speeds. We believe that track and field is healthiest when a greater number of athletes are able to continue in the sport for longer, and when there's a robust pipeline from grassroots to elite. We don't believe anyone benefits when athletes have to quit before they reach their potential.
That's why we set up the Tracksmith Amateur Support Program, an initiative that provides elite amateurs with kit, competition expenses and on-the-ground support at the biggest events on the calendar. The Amateur Support Program exists to connect the base of the track and field pyramid to the peak, allowing athletes to push the limits of their talent, wherever that may lie. For some, the Amateur Support Program offers a stepping stone into the pro ranks, for others it extends a successful career, and for many, it's the opportunity to compete at a level that matches their potential.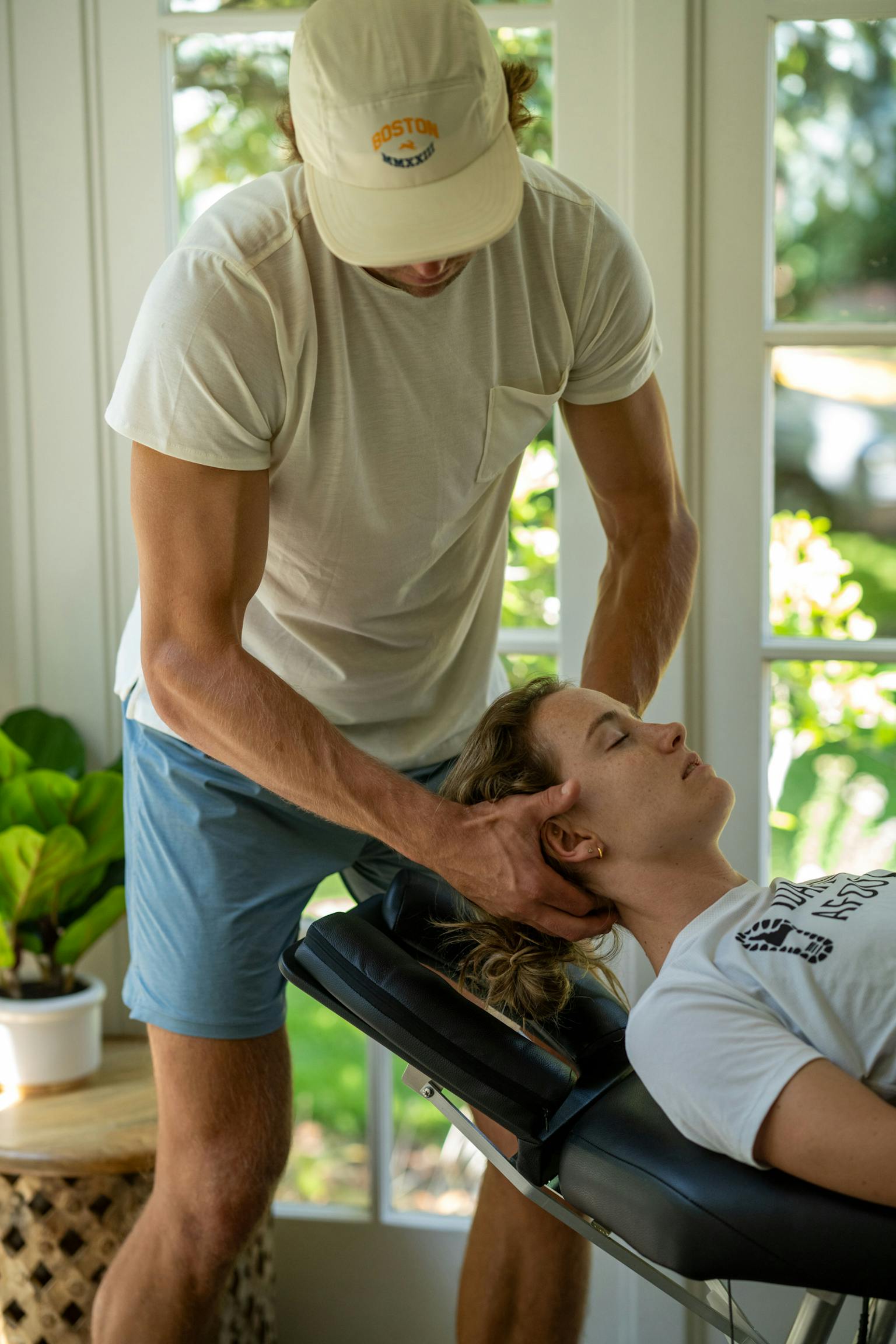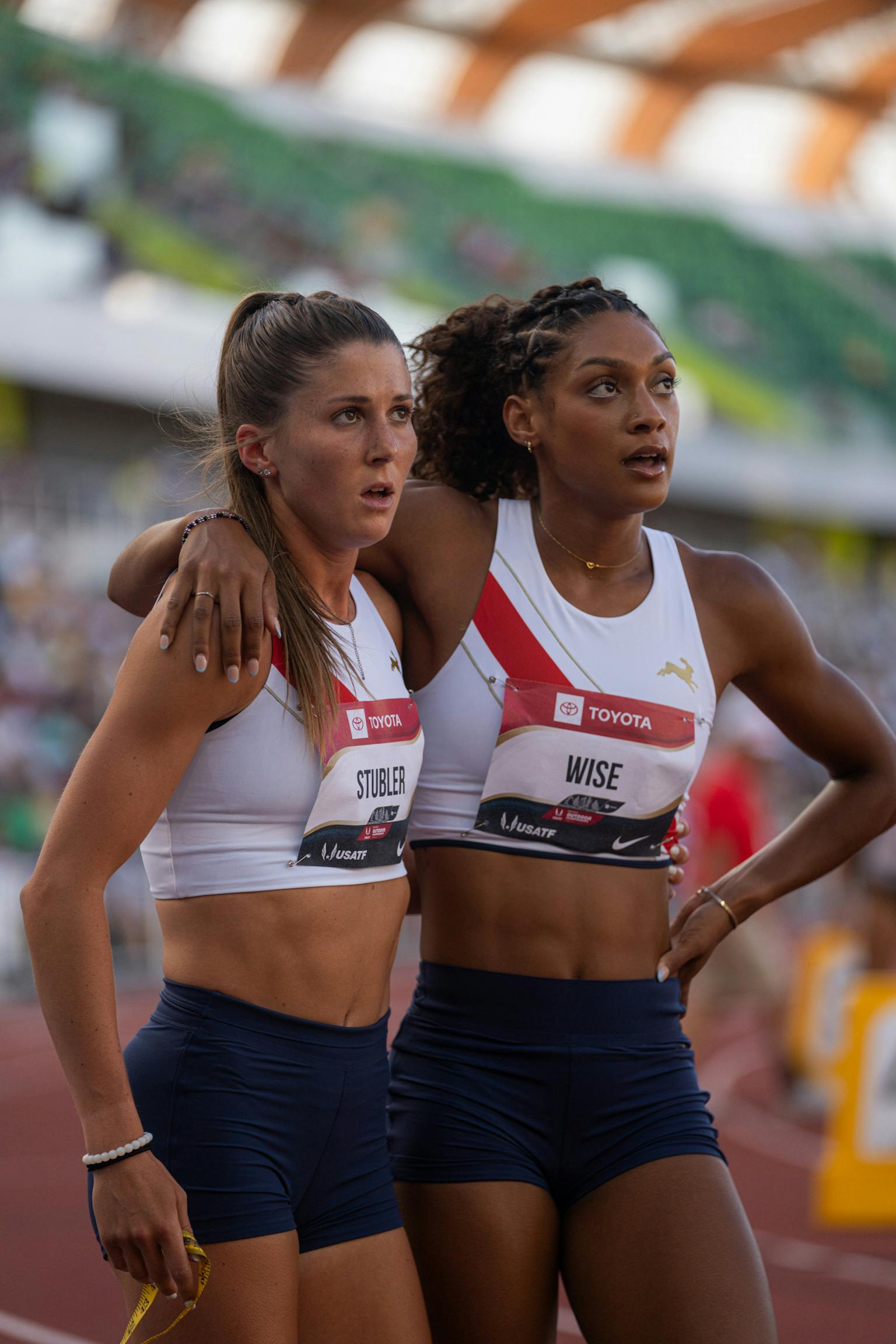 Successful
Track Record
Since its inception in 2019, the Tracksmith Amateur Support Program has provided a home to athletes of all disciplines, ambitions and backgrounds. Some of those, such as Keira D'Amato have gone on to successful, record-breaking professional careers, while others, such as hammer thrower Rudy Winkler, have made a longer term home in the program while breaking records and winning medals at the highest level. Elsewhere, the program is home to amateur athletes who work full-time as teachers, nurses, accountants as well as dozens of other professions, allowing them to focus on performing to the best of their ability at the highest possible level. From distance events to the decathlon, and sprints to throws, we want to help athletes reach their full potential, and applications are open.