Tracksmith at Trials
Tracksmith sent thirty athletes from the Amateur Support Program to the Olympic Track & Field Trials. Five athletes made the U.S. team across four disciplines, while nine others (Brian Williams, Keenon Laine, Aaron Mallet, Carrie Verdon, Donn Cabral, Jasmine Todd, Stephanie Casey, Pablo Gomez and Ashtin Mahler) made the top ten.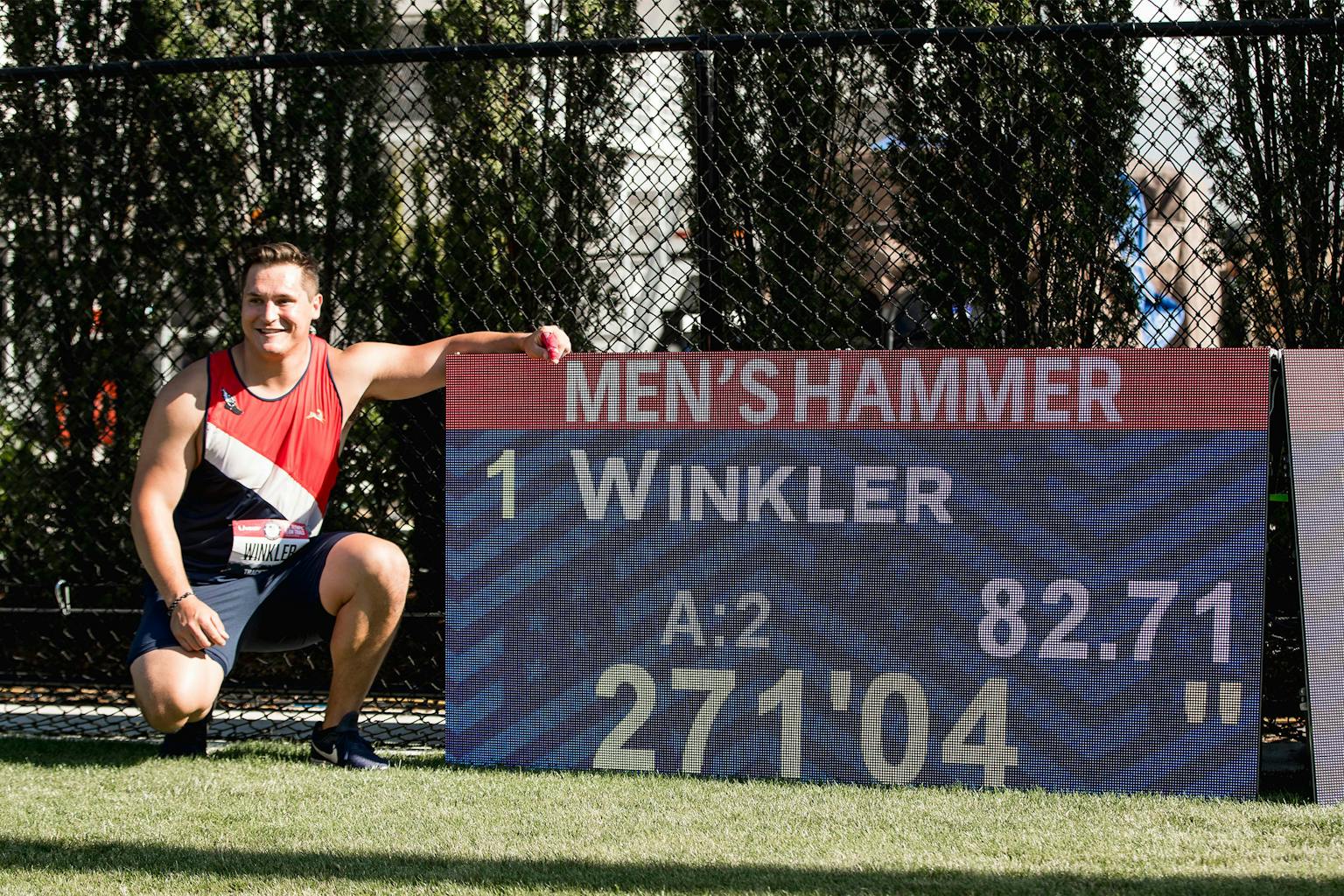 Hammer Throw
Rudy Winkler
Hammer thrower and cyber security analyst, Rudy Winkler, won the men's Hammer Throw in Eugene in an American Record 271-4. This will be his second trip to the games.
Discus
Rachel Dincoff
Rachel Dincoff used the deferred year to hone her discus technique and it paid off with a come-from-behind third place finish at Trials. She threw 197-6 to secure her spot.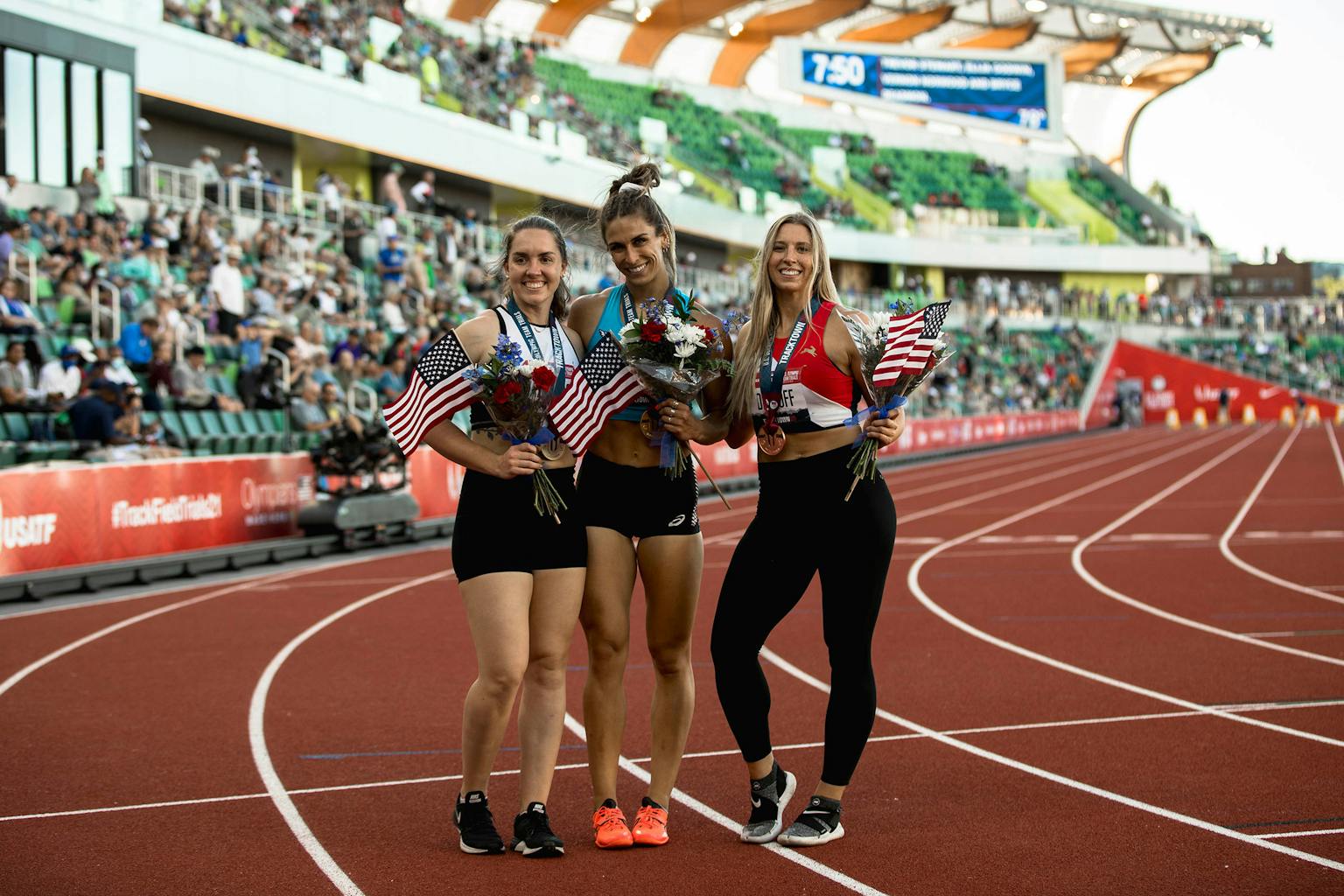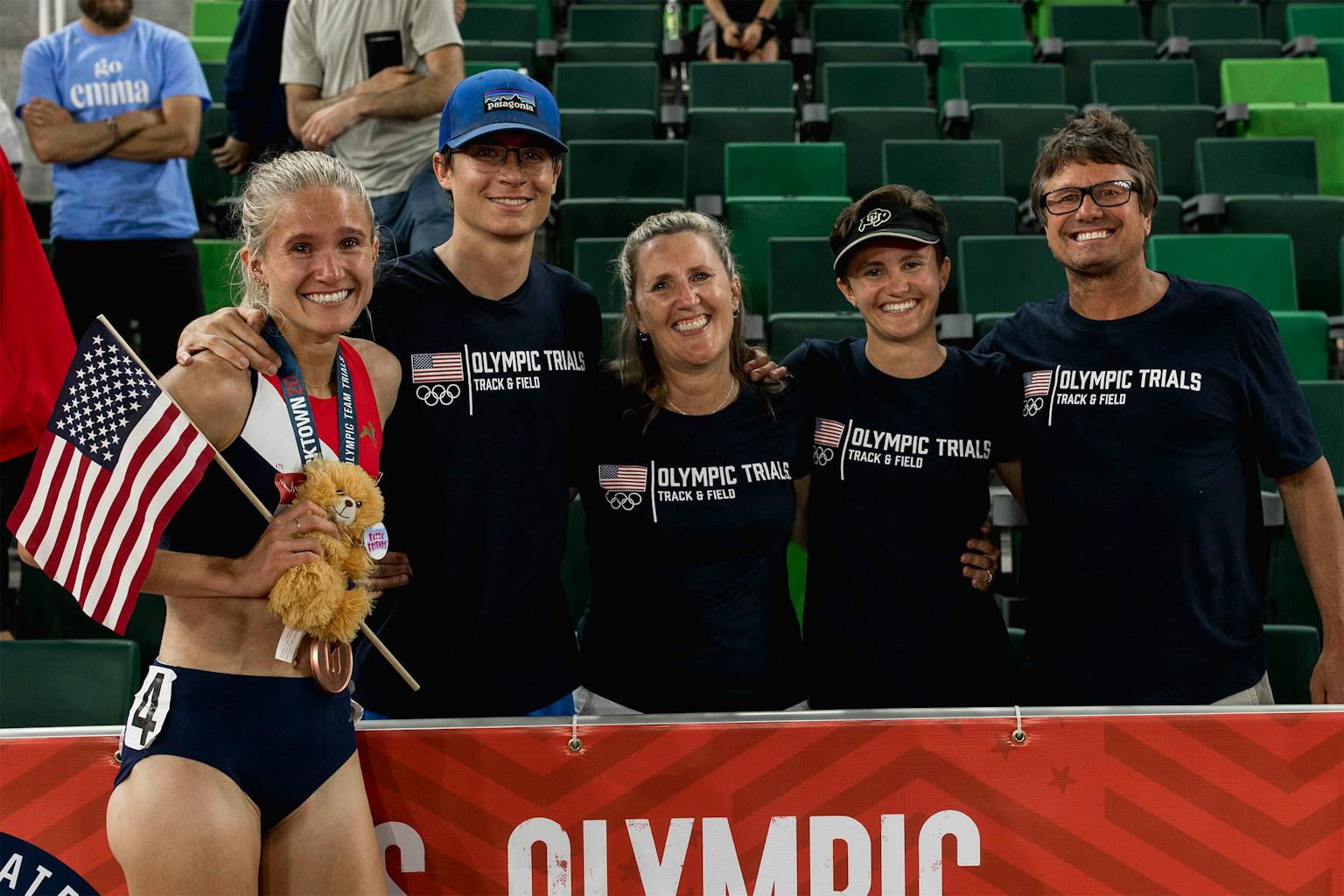 3000m Steeplechase
Val Constein
The former Colorado Buffalo finished third in a nail-biter race that saw her surge ahead on the water barrier. The customer service team member for Stryd ran a seven-second PR of 9:18.
3000m Steeplechase
Mason Ferlic
A member of the Very Nice Track Club and a PhD student at Michigan, Mason Ferlic made his move on the last barrier to place third in the steeplechase in 8:22.05.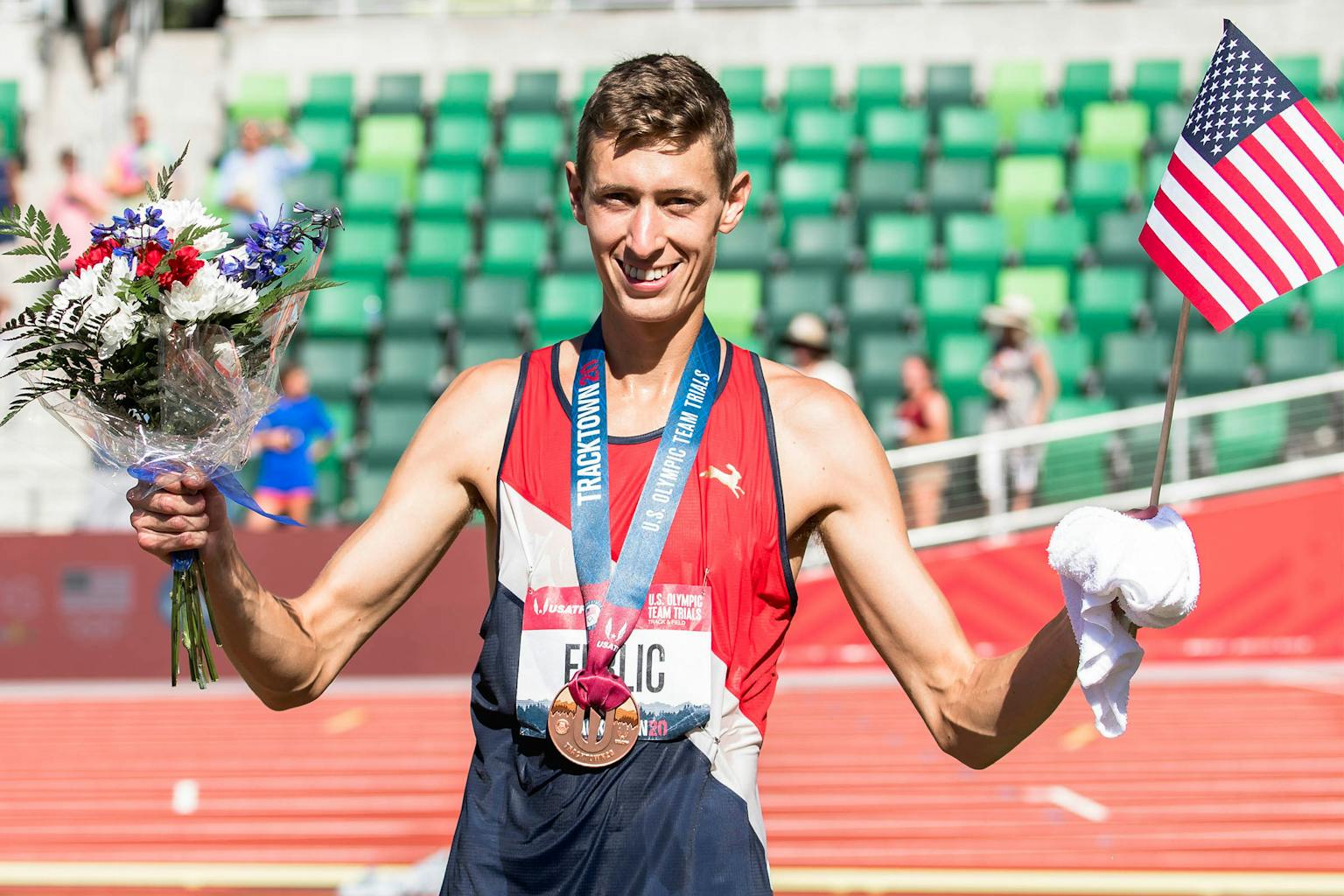 Javelin
Kara Winger
A second place finish at Trials secured Kara Winger her fourth trip to the games. The social media manager for Parity Now was competing just 10-months after knee surgery.
Support Program
The word 'amateur' derives from the Latin word for love. And running is a sport you really have to love. You have to love the grueling process of self-improvement just as much as (if not more than) you love the thrill of the race or the exaltation of a personal best. This passion is what we call the amateur spirit.
Few athletes better embody this spirit than those who pursue the U.S. Trials qualifying standard without sponsorship, often while working to support their dreams. Tracksmith believes these athletes are vital to ensuring a healthy, exciting sport and aims to further their ambitions. Over the course of 2020 and 2021, we've supported over 100 men and women through our Amateur Support Program, 30 of whom made their goal of qualifying for the Trials. They represent a range of disciplines including sprinters, jumpers, throwers, multi-eventers, and middle and distance runners. Off the track, they are teachers, Ph.D. students, engineers, security analysts, coaches, artists, and parents. The athletes received quarterly gear, travel and race reimbursement, Momentous fuel and an exclusive race kit for the Trials.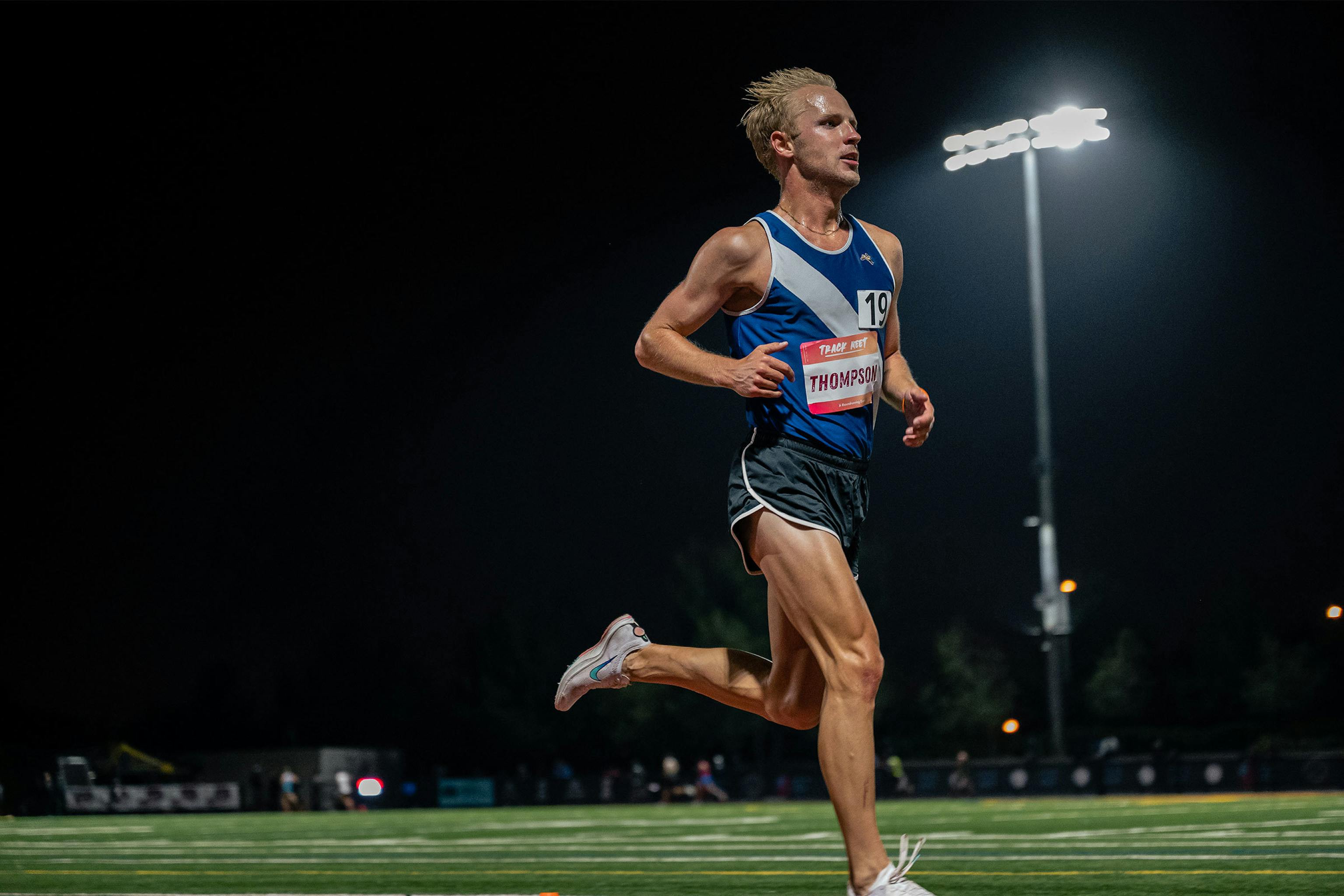 In Conversation
In the lead up to Trials we've been bringing athletes together to discuss their events and road Trials in a series we call Dueling Disciplines.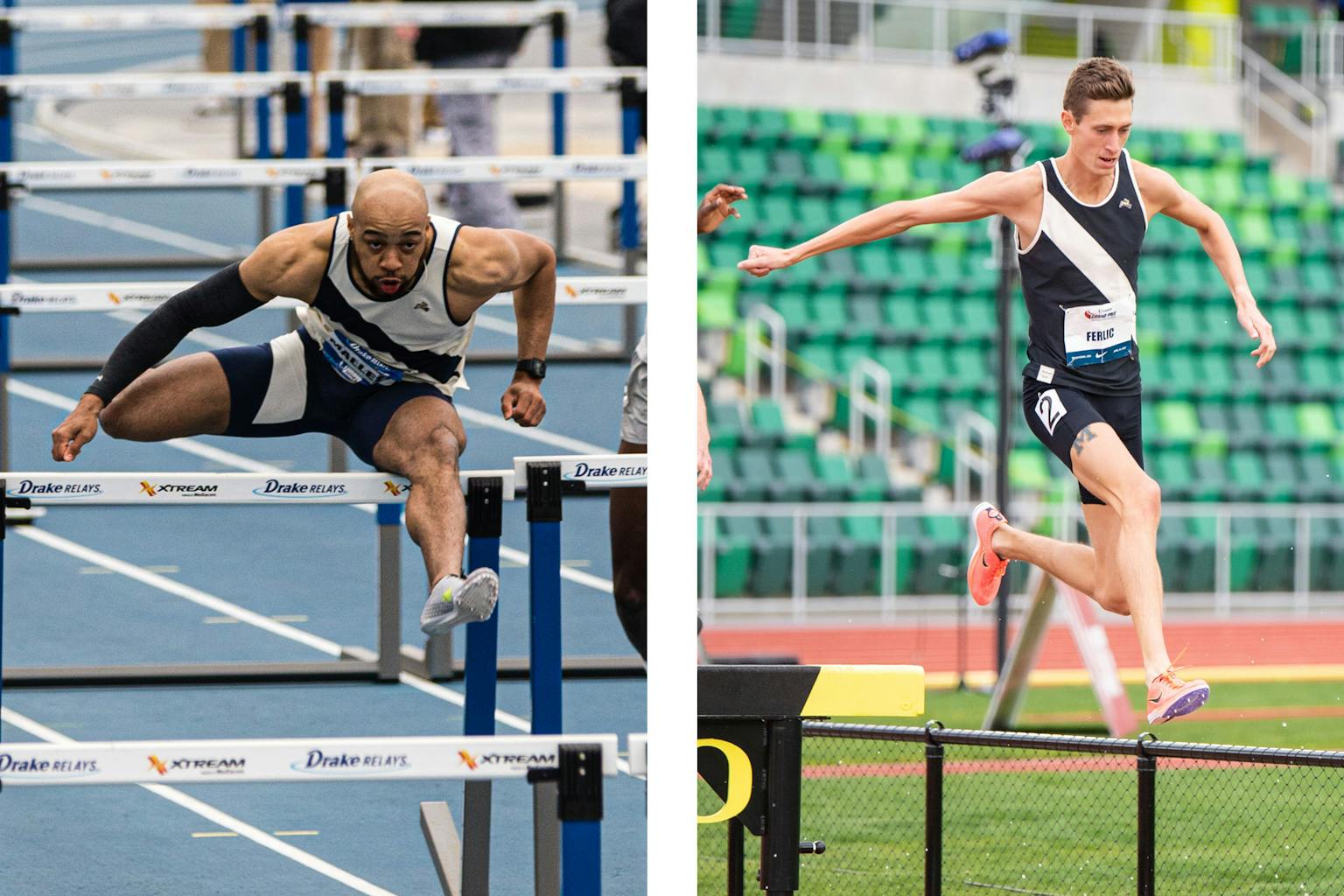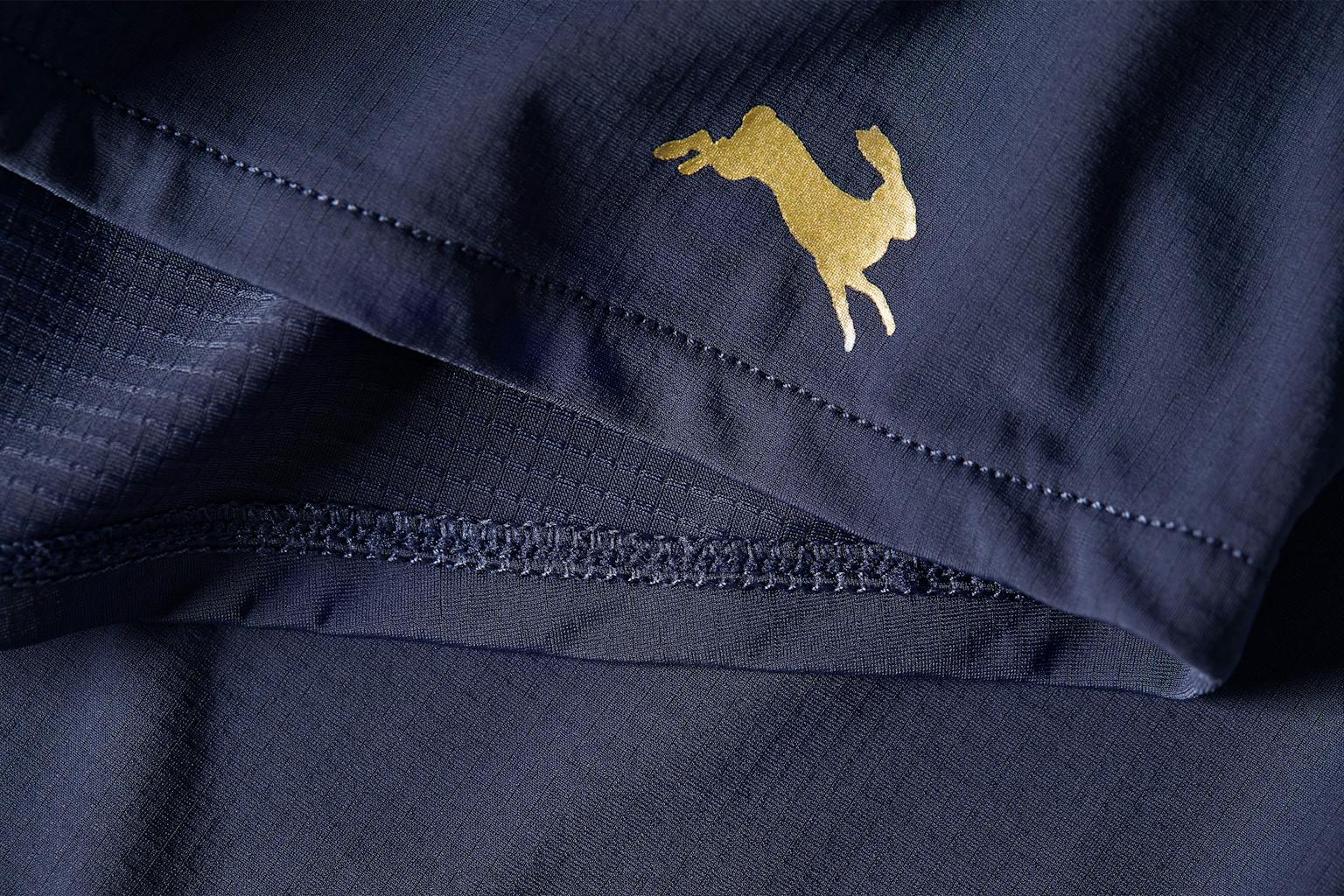 The Kit
We designed our 2021 Trials kit to enable our athletes to feel as quick as possible on race day, using an innovative Schoeller fabric we call Strata. It's designed to keep athletes cool as the pace and temperature heats up, shop it now in core colorways.
The
Last Interval
Inspired by the tone and style of the iconic 1965 sports film Tokyo Olympiad by Kon Ichikawa, our latest film is a celebration of the grit and grace of track and field. Directed by Emily Maye, with words and narration by Malcolm Gladwell, it features members of our Amateur Support Program running the final rep of their pre-race workout at Boston's Franklin Park. Watch it now and keep an eye out for it on NBC during the Trials.