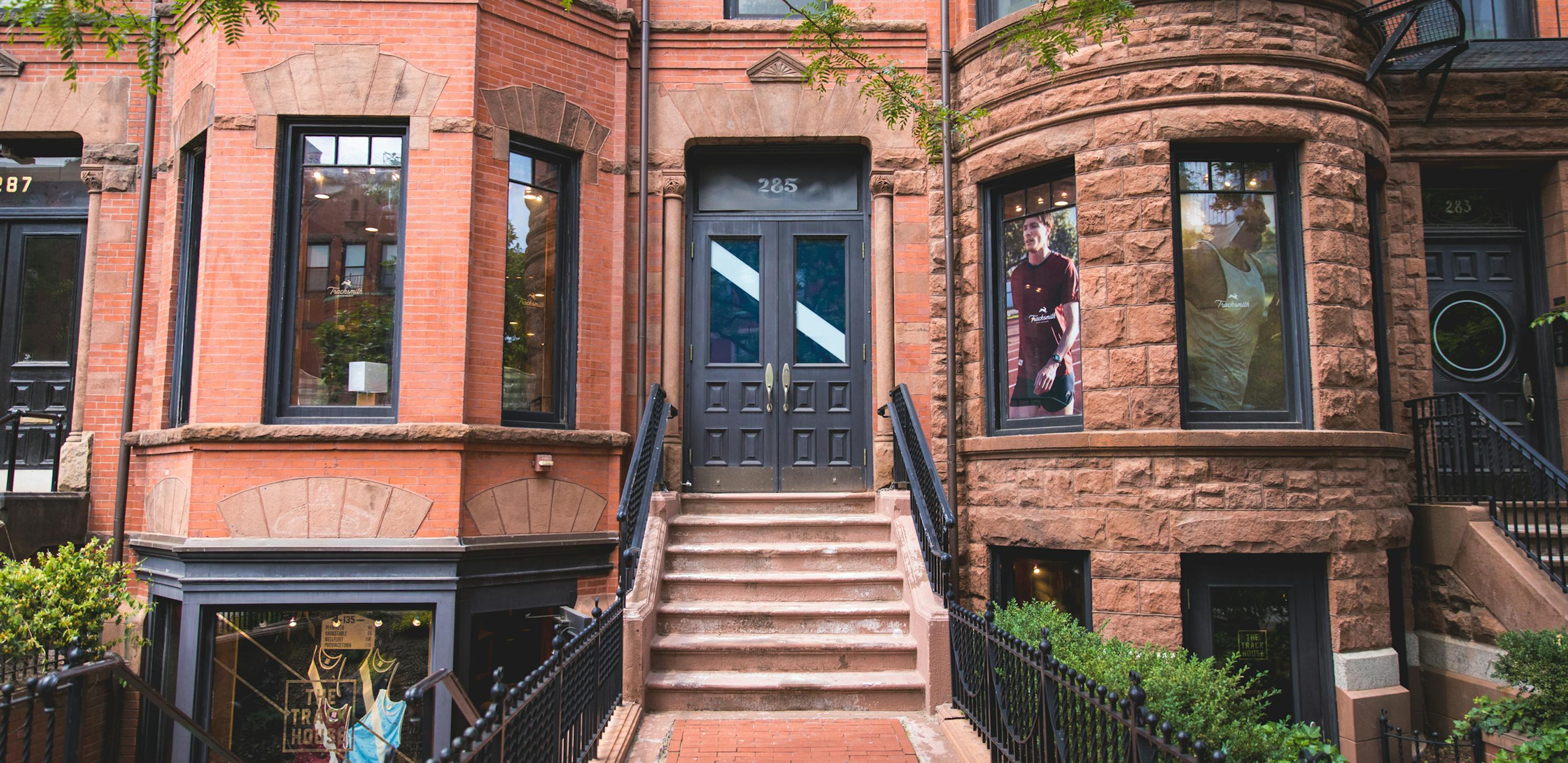 The Trackhouse
Located at 285 Newbury Street in Boston's historic Back Bay, the Trackhouse is our first retail store and a community hub for runners. Featuring our latest collections and home to our corporate offices, the Trackhouse is the epicenter of the Tracksmith world. Come join us for a training run or take in a race live-stream at our lounge.
HOURS
Monday-Saturday 11:00AM - 7:00PM
Sunday 9:00AM - 6:00PM
Training
The Trackhouse hosts regular weekly free training runs led by our team as well as social runs. Our current regularly scheduled workout times are listed below and all runners are welcome.
For more information or questions about the Trackhouse or our programming please email community@tracksmith.com or call (781) 235-0027.
Join Us
Sign up for Trackhouse updates, below.
Wednesday
Speed or Tempo Workout, 6:30pm start from the Trackhouse.
These workouts are designed for runners of all levels looking to get faster. Runners should be able to run 4-5 miles comfortably, but each workout has an option for beginner and more advanced runners so there is something for everyone. The workouts are coached and timed by our Tracksmith Community Leaders and include dynamic drills and stretching. Workouts vary from week to week and are shared in advance via email and Strava.
Weekends
Church of the Long Run, 9:00am start at the Trackhouse.
Our Church of the Long Run meets on Saturday or Sunday morning at 9 am for runs through Boston and beyond. Day and mileage options will be posted on Facebook, Strava and shared via email.
This weekly long run is free and open to all runners at all paces looking to get their mileage in with a group. We offer routes for all distance levels with pre-mapped courses. Stay for post-run stretching and refreshments in the Eliot Lounge or a rooftop ice bath when the weather is nice.