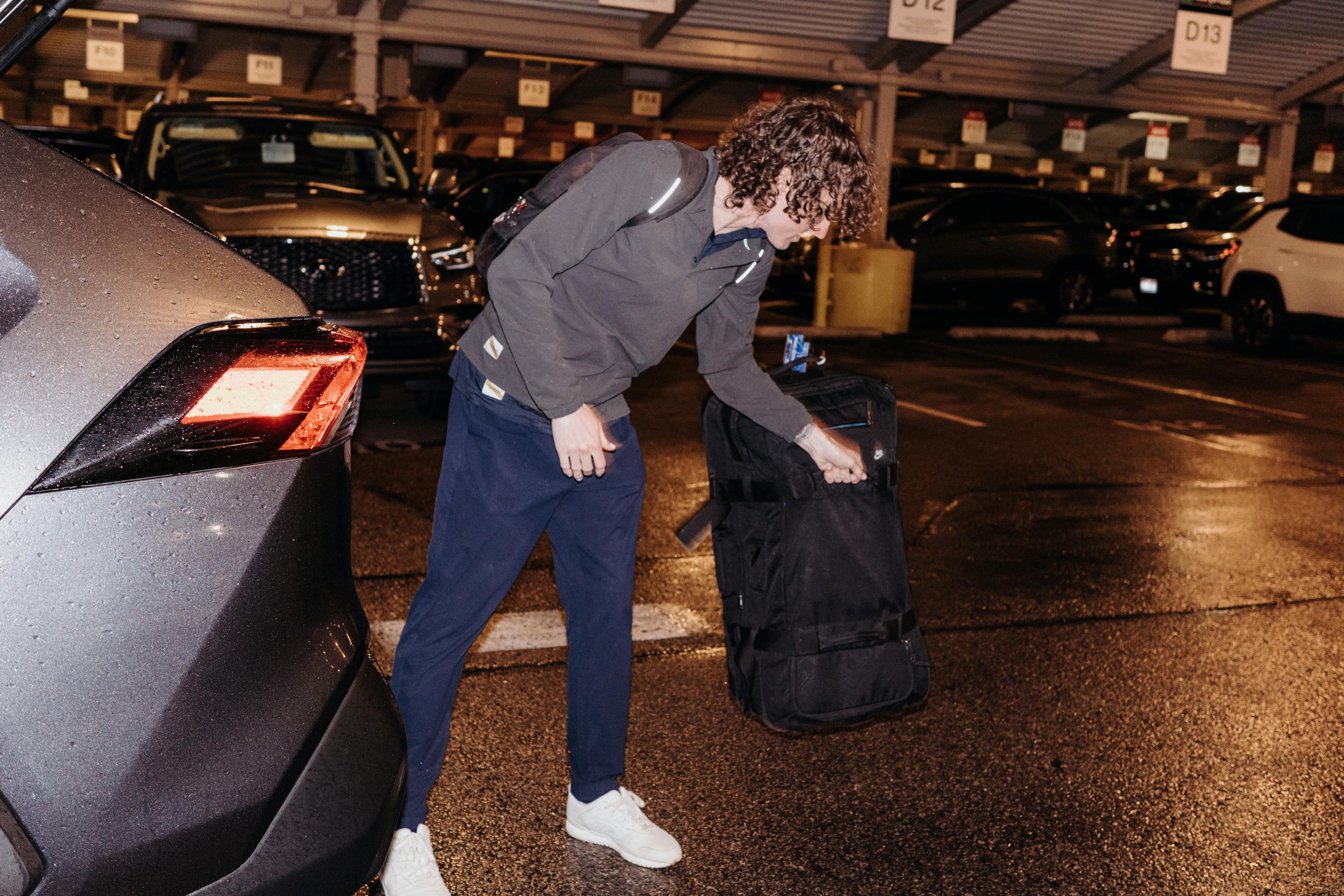 5 Steps to Stress-Free
Race Travel
Words by Ashley Mateo
Photography by Emily Maye
Part of the appeal of racing – in my amateur opinion – is the chance to use running as a way to explore far-flung destinations. I've raced two international Marathon Majors, but have also run half marathons around the Dead Sea, through Napa's wine country, and along the coastline in the Caribbean.
I'm not the only one weaving running into my vacation plans. Traveling to race has never been more popular: the number of people traveling to a different country for marathons increased by 3.2 percent between 1986 and 2019, according to a report from World Athletics and RunRepeat.com (the numbers for 10Ks and half marathons jumped as well). In fact, running tourism is one of the fastest growing sectors within the global sport tourism industry.
But travel – with all its hiccups and indignities, especially lately – can throw your body out of whack. Follow these tips in the crucial days leading up to a race or meet to arrive at race day feeling fit, flighty and ready to lay down a performance you're proud of.
1. Do your research ahead of time.

Before a race, you want to be as relaxed as possible. Any kind of stress – whether it's from walking miles to and from the expo or panic-Yelping pasta dinner options in a new city – will increase how hard exercise feels the next day. Make sure your trip (and race!) goes smoothly by solving for variables ahead of time: are you able to pick up your bib the morning of the race, or do you have to be at the expo by a certain time the day before? What's the breakfast situation at your hotel pre-5 a.m. when you have to board a bus to the start line? Do you need to schedule an Uber or take public transit to the start? How far away is it? The more information you have in advance, the less last-minute mental stress you'll have to deal with.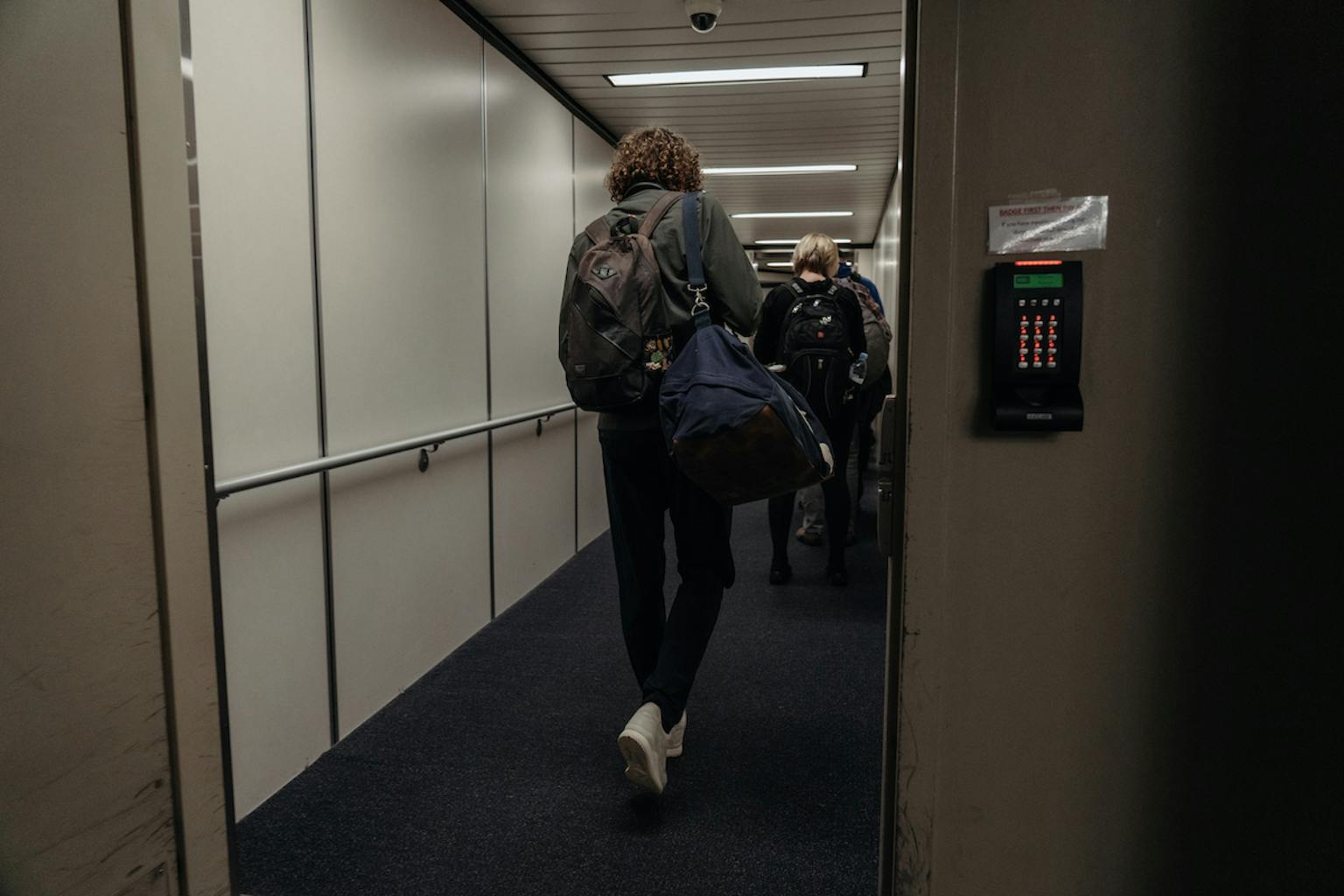 2.
Jet ahead of jet lag.
The body takes about one day per time zone crossed to fully recover and adjust to the changes, according to the American Sleep Association. If you don't have that kind of time when traveling from, say, Boston to the Tokyo Marathon, you can shift your body clock ahead of time by strategically exposing yourself to bright light.
"If you're flying a few time zones east, progressively wake up half an hour earlier each day for around three days and get more bright light exposure – ideally from sunlight or the brightest artificial light you have – in the morning," says Jay Olson, PhD, a researcher at McGill University who studies circadian rhythms. "Conversely, go to bed half an hour earlier each day and try to avoid light (i.e. from screens) before bed. If flying a few time zones west, do the opposite."
Remember: Sleep may be the single most important factor in exercise recovery, research from the International Journal of Sports Medicine determined – and you want to be 100 percent recovered heading into race day.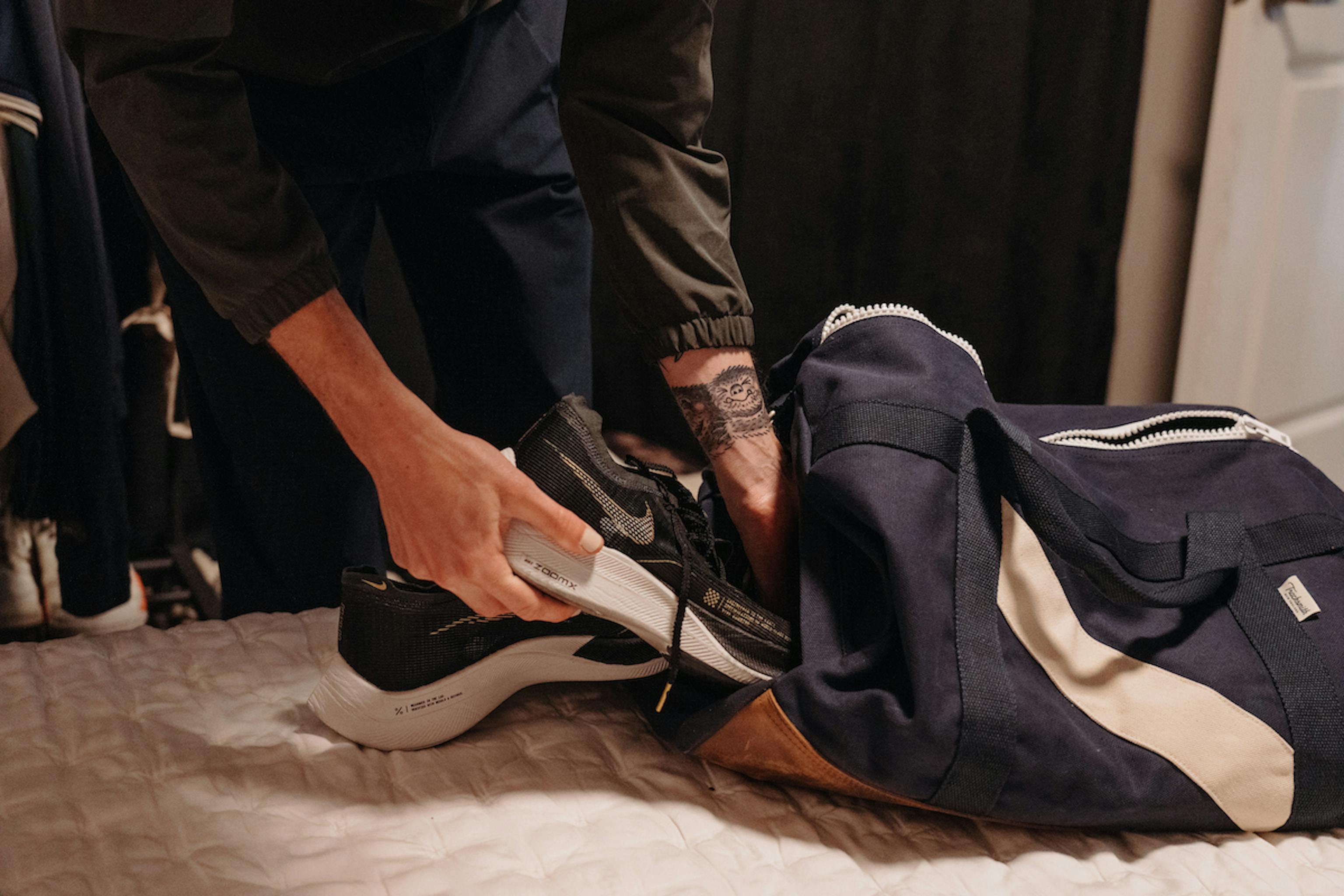 3.
Never pack your race shoes in a checked bag.
You know the old adage, "Nothing new on race day?" It's a good reminder to never pack your race day gear in a checked bag, considering six out of every 1,000 checked bags were lost or mishandled by U.S. airlines in the second half of 2021, according to luggage storage company LuggageHero. "I always pack my uniform, racing shoes, and nutrition in my carry-on bag," says Keira D'Amato, the fastest American woman to run a marathon and an alumni of the Tracksmith Amateur Support Program. "I'm not letting anything prevent me from feeling prepared for my race."
"I pack in order of importance," D'Amato adds. "As long as the important stuff – anything that could be relevant for the race – is packed, it never bothers me if I forget something like underwear. – I'm pretty sure every race in the world is less than 10 miles from a Target or Walmart, etc. Don't stress about the small stuff."
4.
Hydrate, hydrate, hydrate.
Anyone who's ever been on a plane knows how parched cabin air is. Long-haul flights shift fluid to your lower extremities (that's why your legs might look or feel swollen post-flight) and induce changes in blood viscosity (or how easily your blood flows), both of which may speed up dehydration and possibly sabotage your potential for success upon arrival, according to a 2020 review in the journal Nutrients.
"In the days leading up to travel, aim to drink half your body weight (in pounds) in ounces of water, plus more if you're sweating and/or carb loading, both of which further increase fluid needs," says Meghann Featherstun, R.D., a certified specialist in sports dietetics. Once in the air, "You need eight to 16 ounces of water per hour," says Maddie Alm, R.D., a dietitian with TeamBoss, the pro running group founded by Emma Coburn. (On long flights, I travel with a smart water bottle that sends alerts to my smartwatch when it's been too long between sips.)
"You also need more electrolytes when traveling and leading up to races, so have at least two servings on travel days," says Alm. And skip alcohol and excessive caffeine intake, says Featherstun – both can increase fluid losses.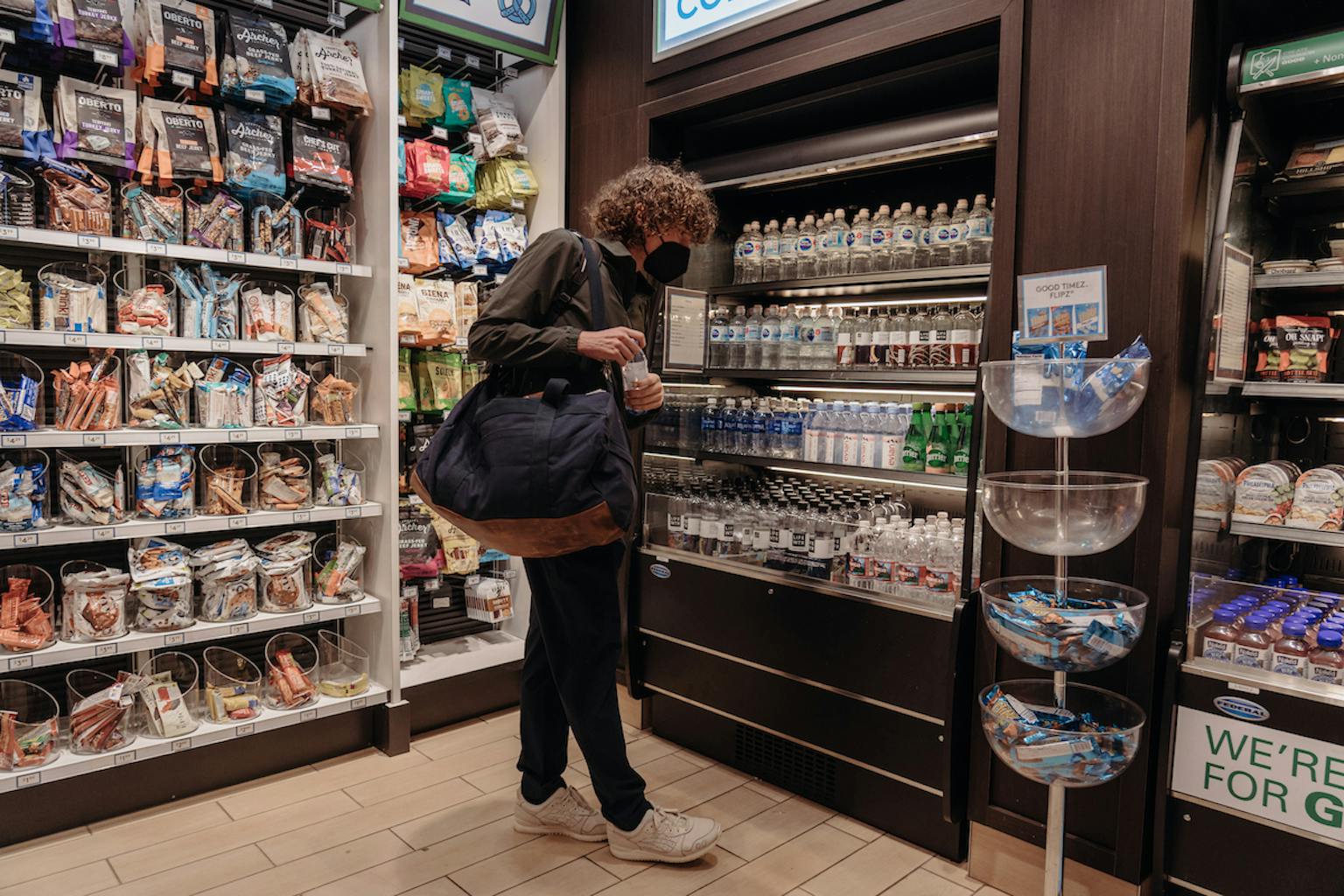 5.
BYO nutrition and race day fuel.
When I traveled to Germany for the Berlin Marathon, I didn't have time to pick up my go-to salt chews before the race. I assumed I'd be able to get them at the expo, but no dice. I had to run in 72-degree, blue-sky weather with only the electrolytes available on course, which I had never used before – not ideal.
"I always pack a few staples I know I can rely on for pre-race fuel and energy," says Makenna Myler, who just set a 5K personal best at the Asics Meta: Time: Trials in Malaga, Spain. "Packing your typical breakfast the morning of can be easier than you think, such as to-go peanut butter packets, lots of nuts, dry oatmeal, or bread. I always keep three or four bars on hand as well for before or after the race."
PSA: The TSA considers peanut butter a liquid, but individual packets less than or equal to 3.4 ounces are allowed in your carry-on, which gives most gels a pass, too.
Bring whatever you're used to – don't change anything just because your surroundings change. Focus on what you can control, and don't stress about what you can't.