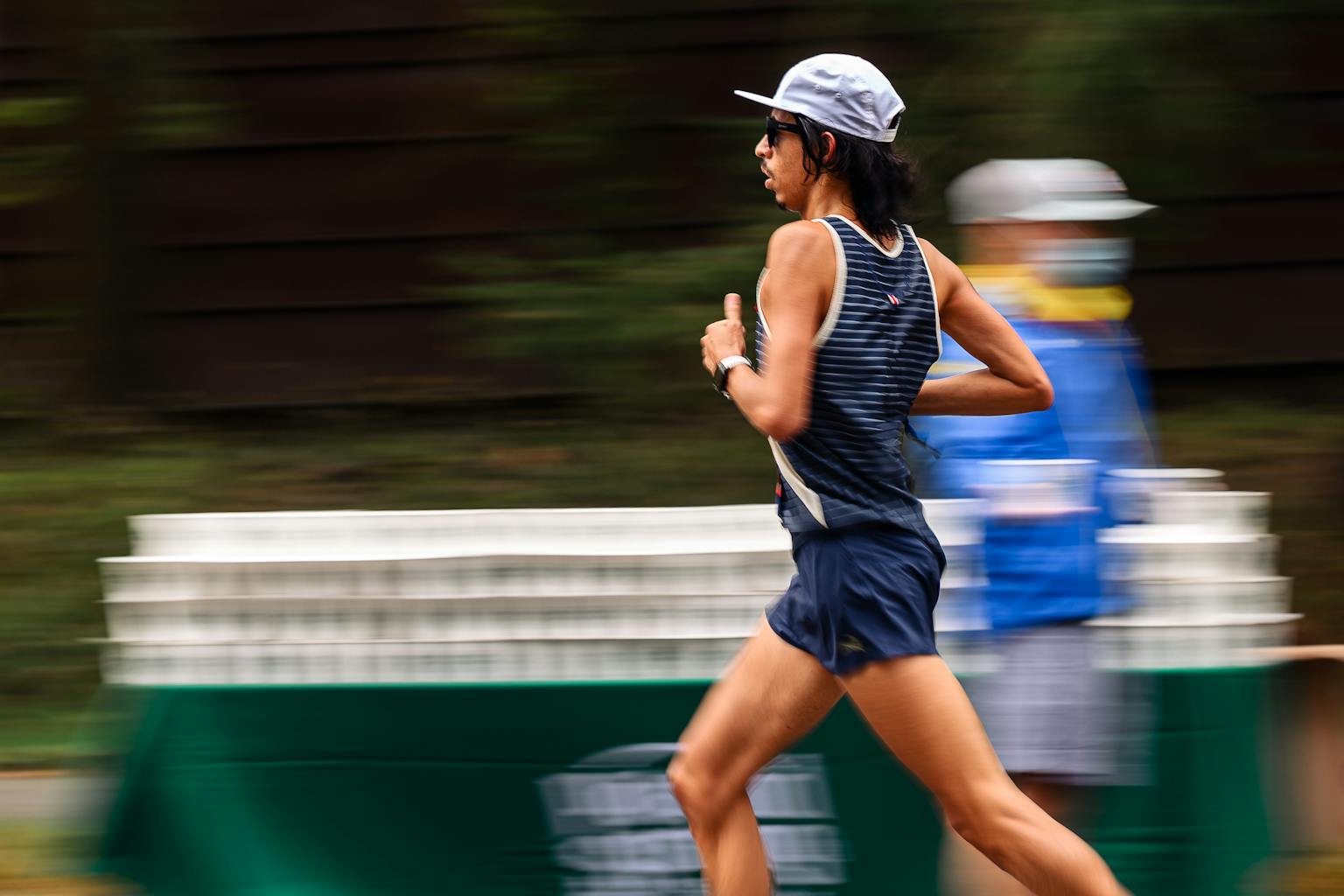 Five Strategies for
Overcoming Race Day Nerves
Even when you're racing in the biggest marathons in the world.
Words by Ashley Mateo
Photography by Johnny Zhang and Itai Epstein
A World Marathon Major race is like the Superbowl for running – if the Superbowl happened six times a year. These races are the largest and most prestigious in the world, drawing as many as 60,000 runners to the streets of Berlin, London, New York, Chicago, Boston, and Tokyo. They're bucket list destination marathons, and they're not easy to get into. So while the energy at each one can be magical, there can be a lot of pressure to perform, even among those who aren't in the elite field.
It's impossible to predict what will happen in 26.2 miles – especially when you're traveling across the country or the world – and it takes a lot of mental toughness to accept the uncontrollables on race day. Here's how to manage your expectations and have fun with a big marathon, no matter the outcome.
1.
Accept & Reframe Nervous Butterflies
A marathon is always a big deal, whether you're running a World Marathon Major or a local race. "I cried in the start corral of the 2021 New York City Marathon," says Carolyn Molloy, a Tracksmith Hare A.C. member from Hoboken, NJ. "But what I always lean on, whether it's at the start or throughout the race, is gratitude. The Majors are so hard to get into that if you're there and healthy, no matter the outcome, you have to be grateful for the experience."
If you find yourself anxious at the start, take a deep breath and shift your mindset. "I encourage my athletes to see butterflies as a sign that you're ready and invested," says Joshua Lee, a Wisconsin-based licensed professional counselor who works with athletes. Reframing that giddy feeling as part of the routine helps to normalize them—and allows the feeling to move through you once you cross the starting line.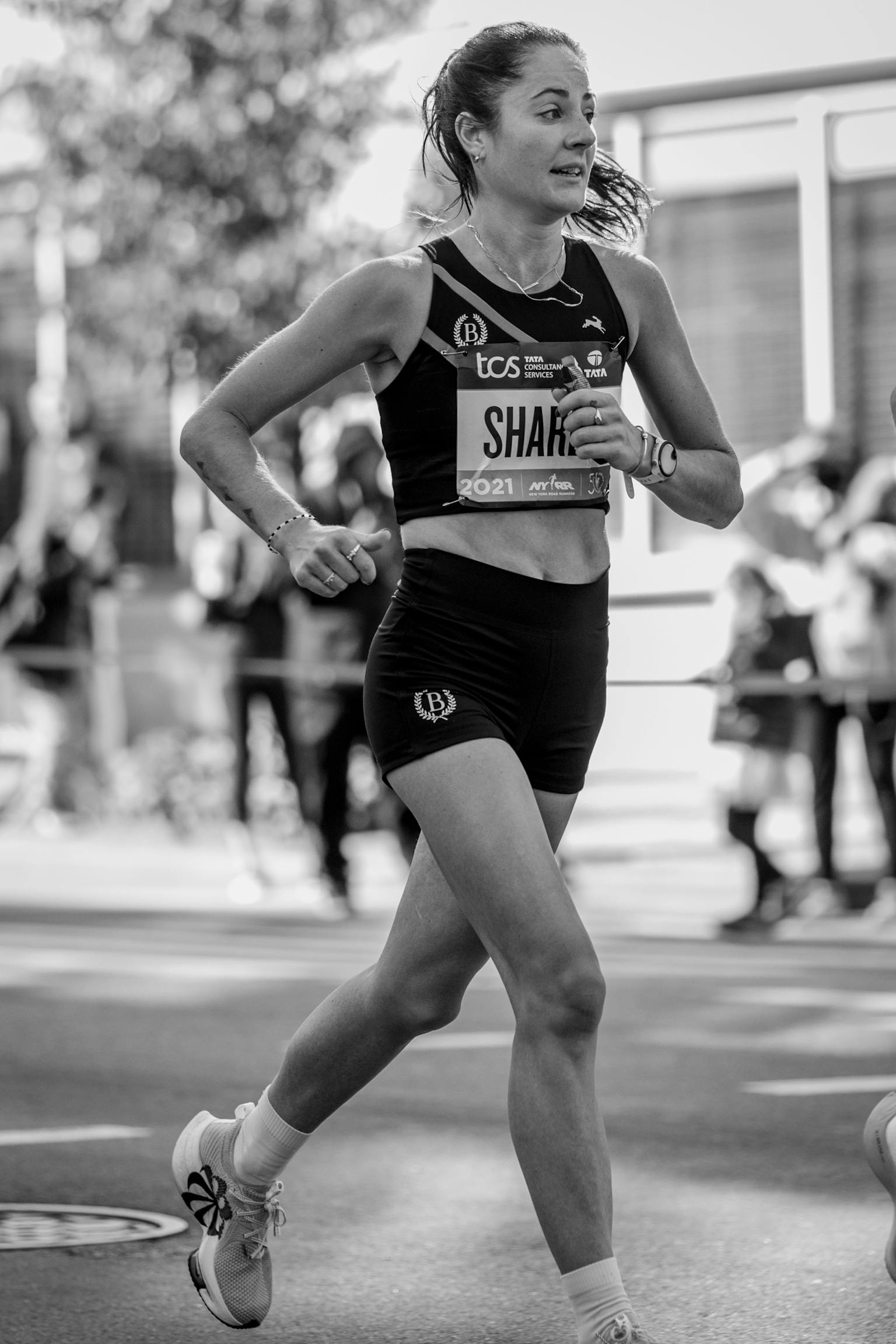 2.
Don't Compare Yourself
to Other Runners
It's hard not to compare yourself when you're surrounded by so many other runners, but you can dedicate and commit yourself to your own race experience, even among 60,000 runners. Make the race feel smaller by "using a small group to help you reach your goal," says Hillary Cauthen, Psy.D., a mental performance consultant and Association for Applied Sport Psychology member. "It will help you feel more focused, in control, and relaxed."
Don't just rely on pace groups, which may still feel huge. "I always introduce myself to the people around me," says Chris Johnson, a Hare A.C. member from Evergreen, CO. "Running with a friend—even if you just met them— makes the distance seem less daunting. In the 2021 Chicago Marathon, I met a few other runners from Colorado. We all fell apart at the end, but kept supporting each other the whole way."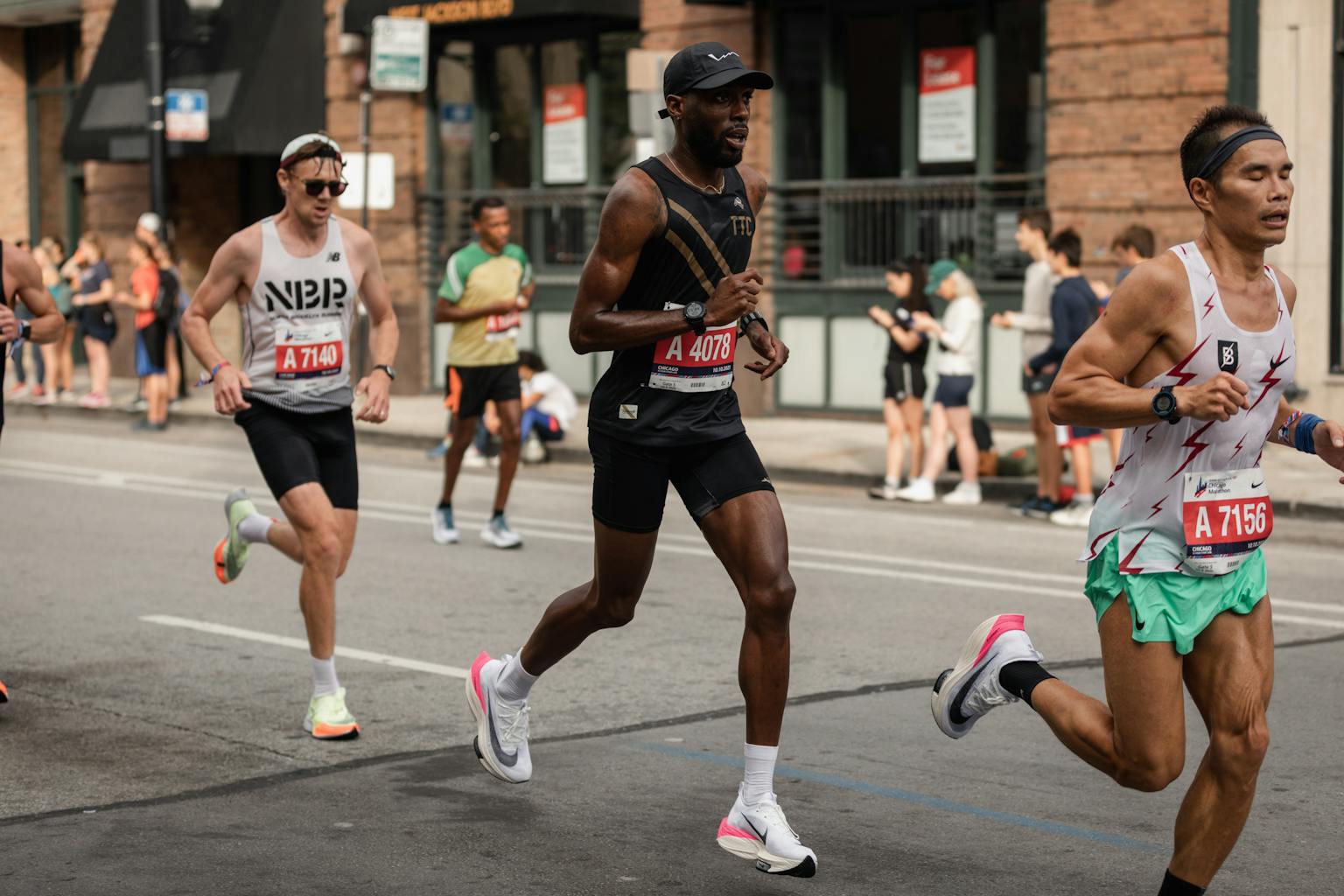 3.
Talk Yourself Up
"Running is 90 percent mental," as the saying goes, and motivational self-talk was shown to boost athletic endurance in a meta-analysis published in the journal Perspectives on Psychological Science.
When I'm training, I try to come up with mantras that I know will motivate me when things get tough: I kept repeating "dig deeper" to myself throughout the back half of the 2021 Chicago Marathon to remind myself I had more in the tank, and "be brave" while chasing a big goal at the 2022 Colorado Marathon. "Keep it short, and try to link your mantra to a feeling to give more strength to the word or phrase," says Cauthen, a mental performance consultant.
4.
Stay in
the Moment
No matter how exciting the location, running 26.2 miles is a mentally grueling endeavor. "As the miles get more and more challenging, I lean into the mindfulness practices I use in training: focusing on my body and my breath moving through space," says Matthew Meyer, a Tracksmith ambassador and Hare A.C. member from Boulder, CO who ran the 2021 Boston Marathon.
Mindfulness is all about redirecting your attention to the present: when endurance athletes practiced mindfulness twice weekly, they exhibited longer times to exhaustion in a 2020 study published in Neural Plasticity. If you didn't practice before race day, try this grounding technique: "See one to three things and repeat them three times, hear one to three sounds and focus on them three times, and feel one to three things and run your fingers along them three times," says Cauthen.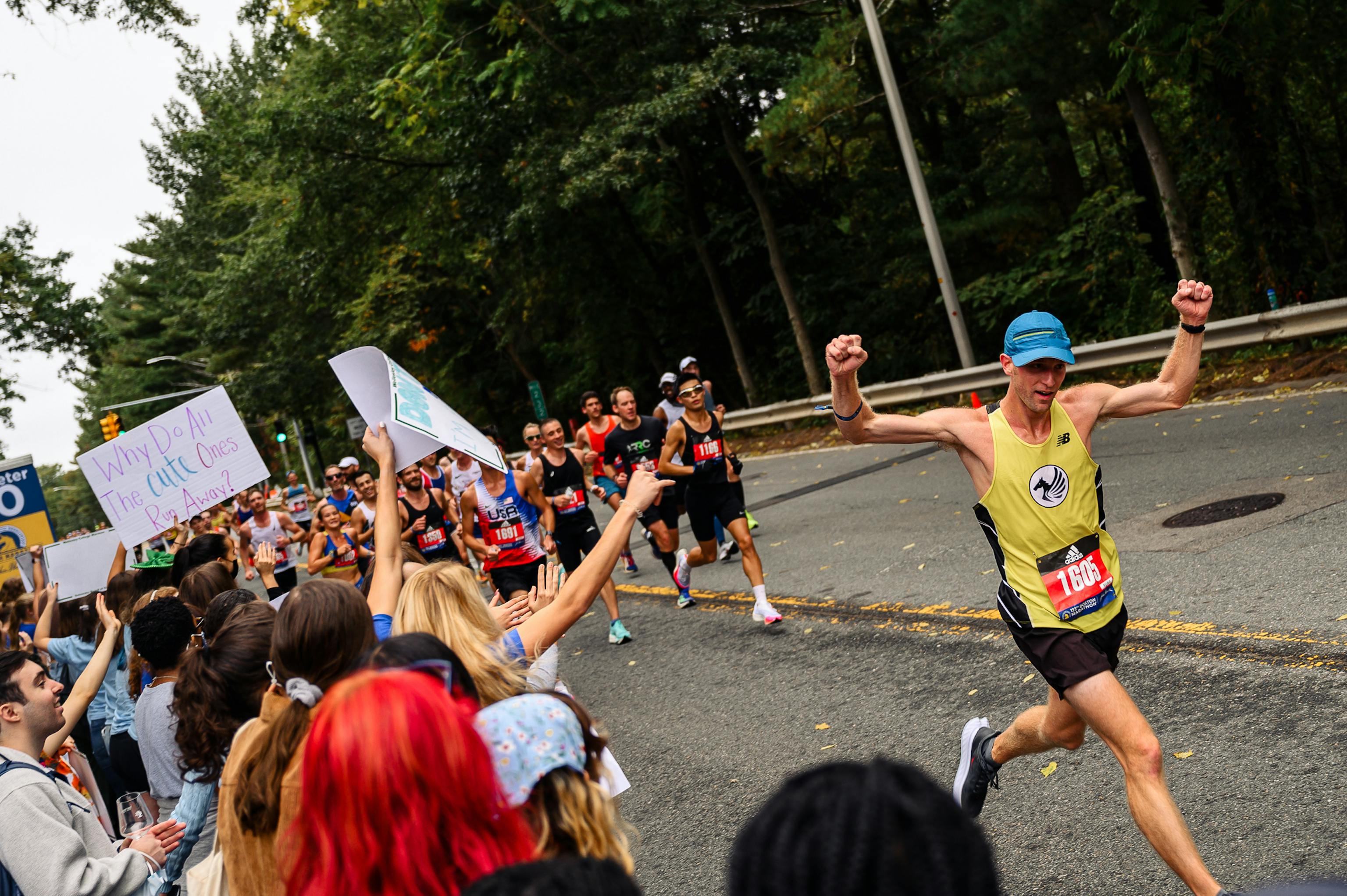 5.
Smile & Enjoy Yourself
"When you need to dig deep, let the energy of the spectators power you forward," says Joshua Lee, the Wisconsin-based counselor working with athletes. I spent the entire 2021 Chicago Marathon so deep in my own head, I couldn't tell you a thing about the course—and those 26.2 miles felt interminable. At the New York City Marathon a month later, I high fived every kid sticking their hand out, fist pumped at signs that made me laugh, and engaged with the crowd as much as possible. I surprised myself with a five-minute PR.

If all else fails, grin and bear it: Runners who smile run more efficiently and report a lower perceived rate of exertion compared to those who frown, a study published in Psychology of Sport and Exercise found.