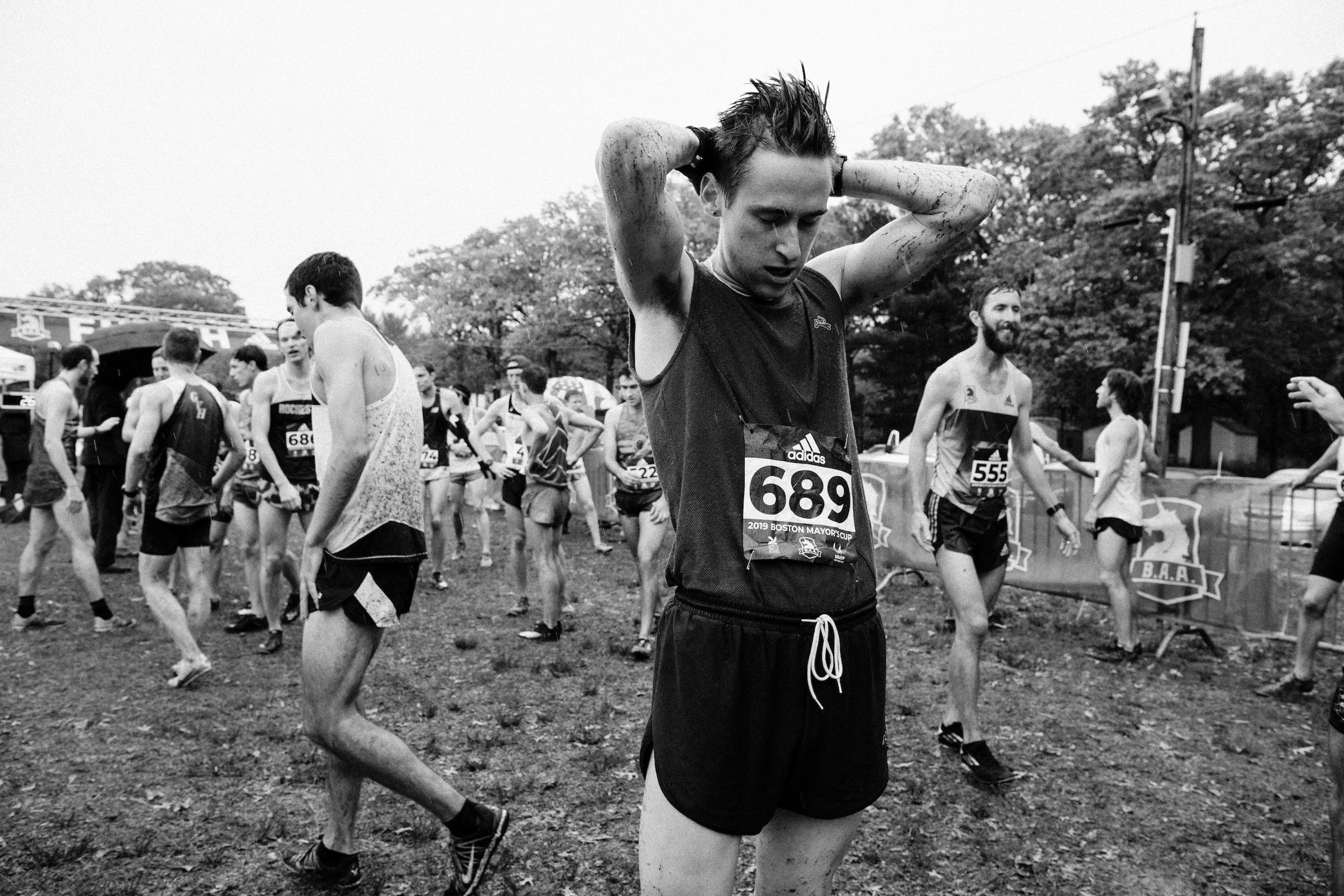 MAYOR'S CUP
On running and racing Boston's iconic XC meet
Words by Isabel Seidel
Photography by Emily Maye
Solitude and solidarity are opposite concepts. Cross country racing, however, weaves the two into harmony. To the naked eye, cross country is a sport of individual effort, discipline, and even stubbornness: truly to each their own. But the heart of cross country is in teamwork. We race not for individual glory, but for the elevation of those around us. Cross country is not my strength, but as my own relationship with this sport has progressed over nearly a decade, the thing that continues to pull me back for more is the rewards of belonging to a team.
The BAA Mayor's Cup is a New England institution, as is Franklin Park, where it is held. The race brings out some of the most competitive men's and women's teams in the region, and serves as a tune up for Regionals and Club Cross. This year's race was the 29th running; it was also my first in Tracksmith colors. Standing on the starting line, as frigid rain spat and wind whipped our bare limbs, it was evident that if we wanted to challenge for the team title, we would also be challenging the limits of our bodies in solidarity.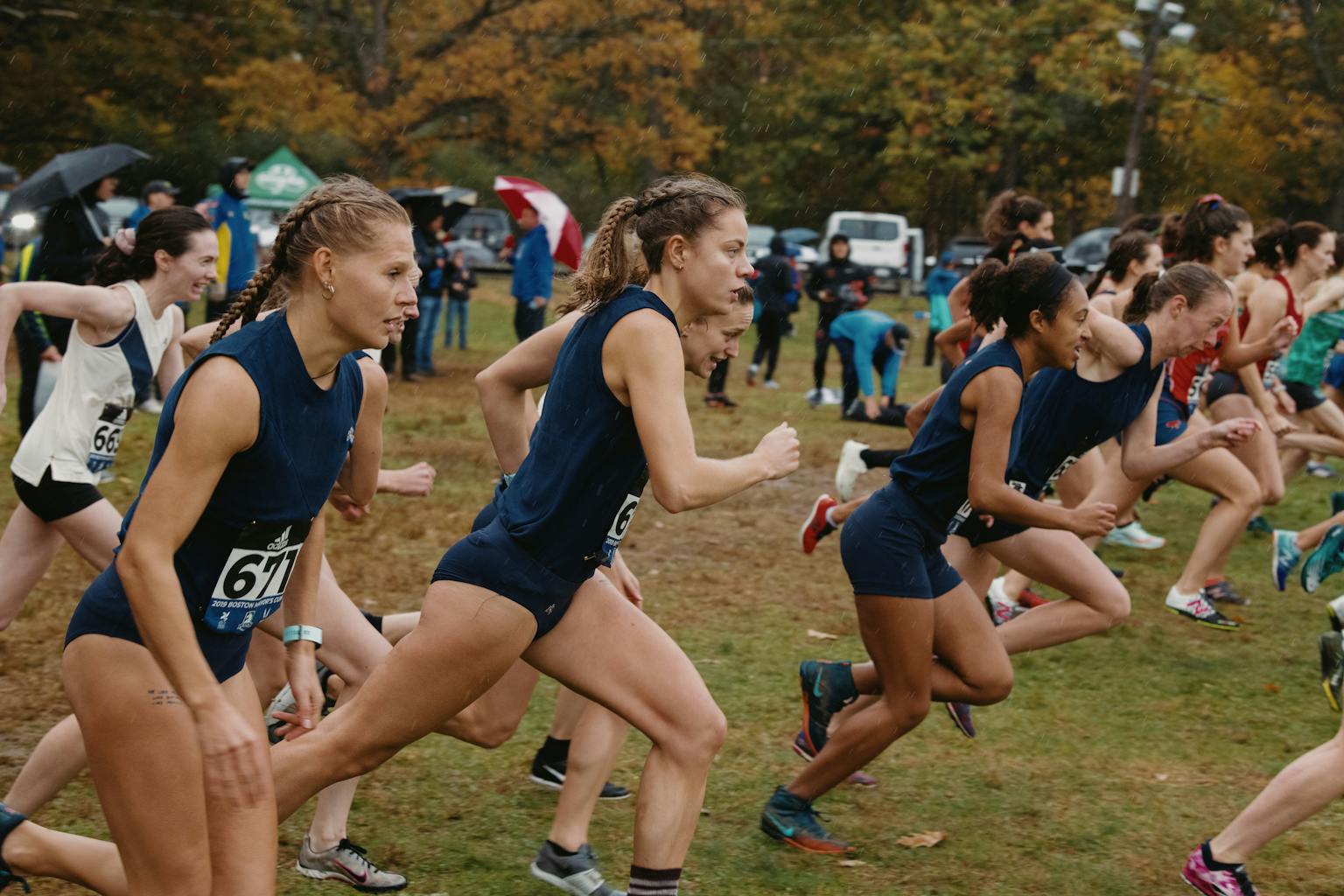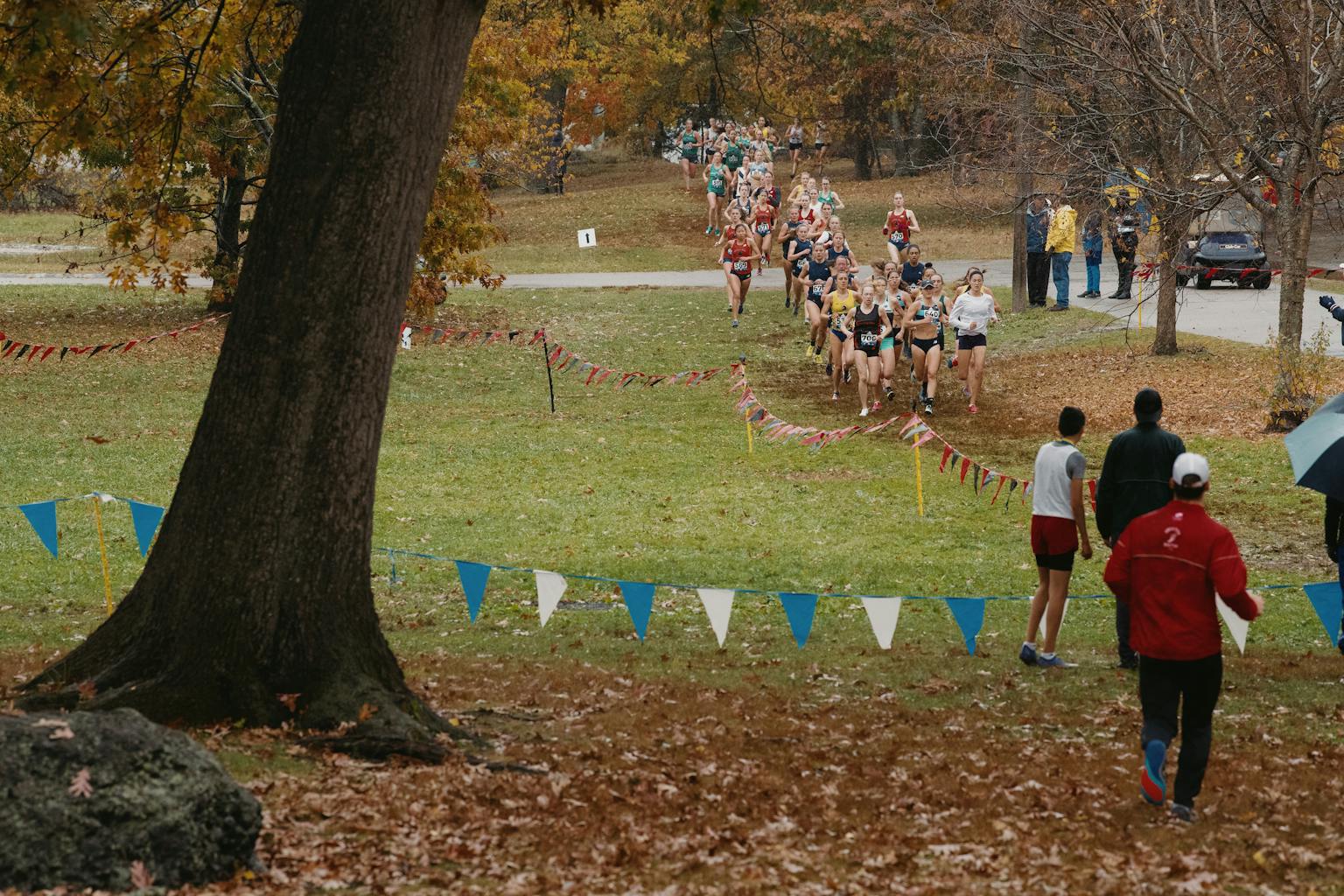 The first mile at Franklin Park is notoriously fast. Runners loop around the weathered walls of White Stadium, and up the daunting Bear Cage Hill where the rusted bars of the old zoo pens now rest in ruin. Packs of runners are hit with adrenaline as they run alongside strung-out crowds of screaming spectators that line the open field, but the racers emerge just as quickly as they disappear back into the woods. More often than not on this unforgiving course, racers are surrounded by nature, the sound of their own deep breath, and the crackling of loose gravel beneath spikes.

For myself, as I've continued racing past high school and now college, a race like Mayor's Cup elicits a sense of nostalgia that takes me back to my novice days as a runner, when I had little concept of splits and even fewer expectations. Today, the glitz and glamour of blazing finish times on the roads and shiny track PRs undoubtedly overshadow the raw beauty of true cross country racing, and many of our humble beginnings as runners.
A cross country race on a manicured golf course still bears its challenges, but courses like Franklin Park, marked by faded lines in the grass and rutted footpaths that give way to sharp turns, inclines, mud fields, warrant an extra notch of tenacity and athleticism.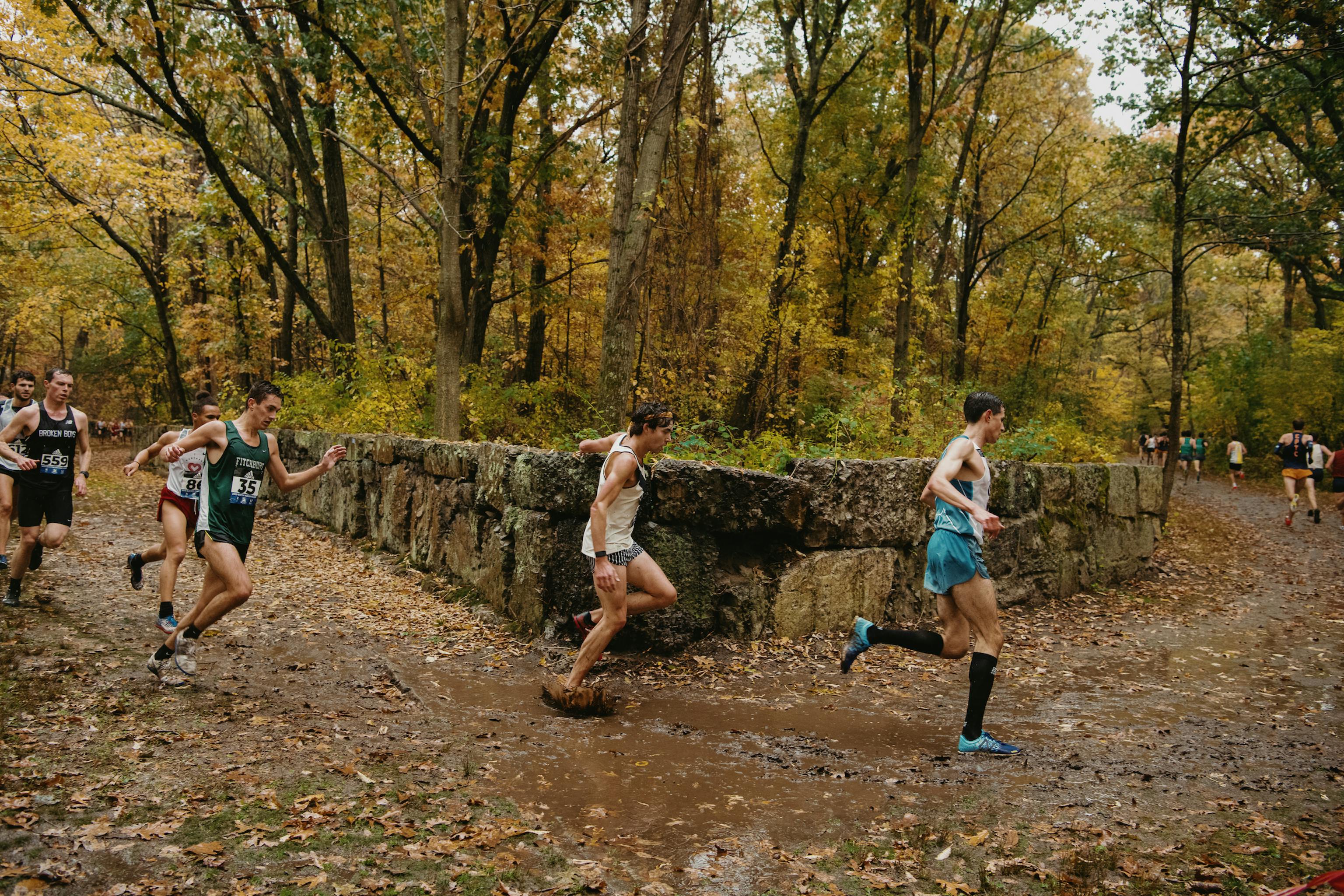 Cross country can break our spirits, our pride, and even our bones, yet we collectively choose to bear the elements because we love this merciless sport. Drenched by the rain and covered in muddy kickback, the Tracksmith women reclaimed their title on the Women's Championship 5k course, and the men placed second in the Championship 8k. I spoke with four of our own competitors following the race to hear about their reflections on this year's Mayor's Cup and what cross country means to them:
Kate Raphael, a veteran and a natural leader for the women's team, has always felt a love for cross country, which elicits fond memories of her beginnings. "I feel like I didn't expect to ever run another cross country race after college, and it's kind of this return to this pure elemental joy of the sport," says Kate. "The first real race I ever ran was like a middle school cross country race, and it was such a beautiful introduction. There's this element of nostalgia, especially running at Franklin Park, which has such a long and beautiful history". The essence of cross country running returns Kate to her roots and reminds her of the bond that this sport builds between runners. "In so much of the running that we do, and maybe after college especially, it feels very solitary. I think cross country is one of the rare opportunities where you really feel that you are part of a team. That photo of us huddling together before the race – that is what cross country is to me, and especially that you can feel like your race matters and your presence matters, whether you're the first person, the fifth person, the fifteenth person," says Kate. "You're all out there in these not ideal conditions… You're all showing up for the same reasons and hurting for the same reasons."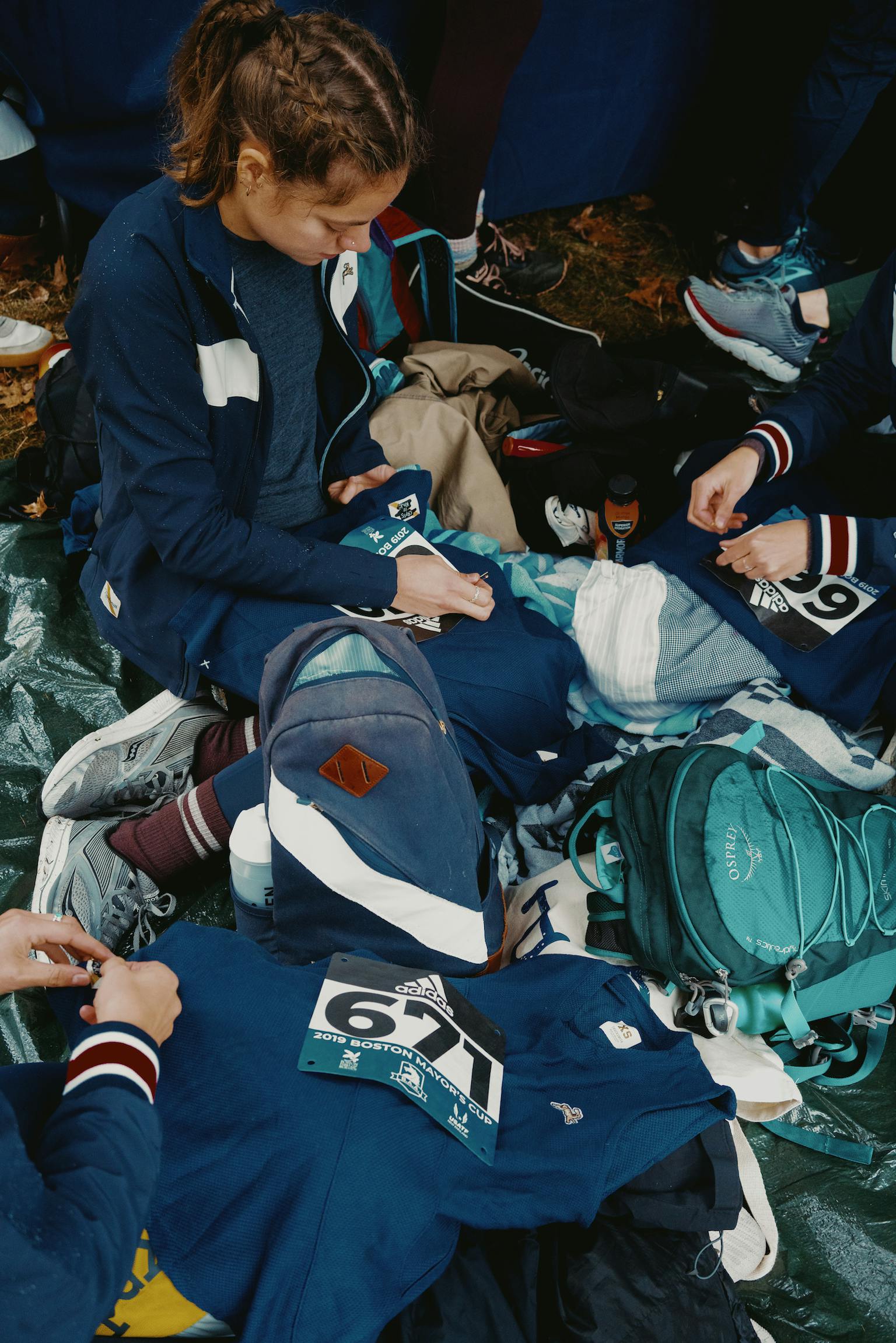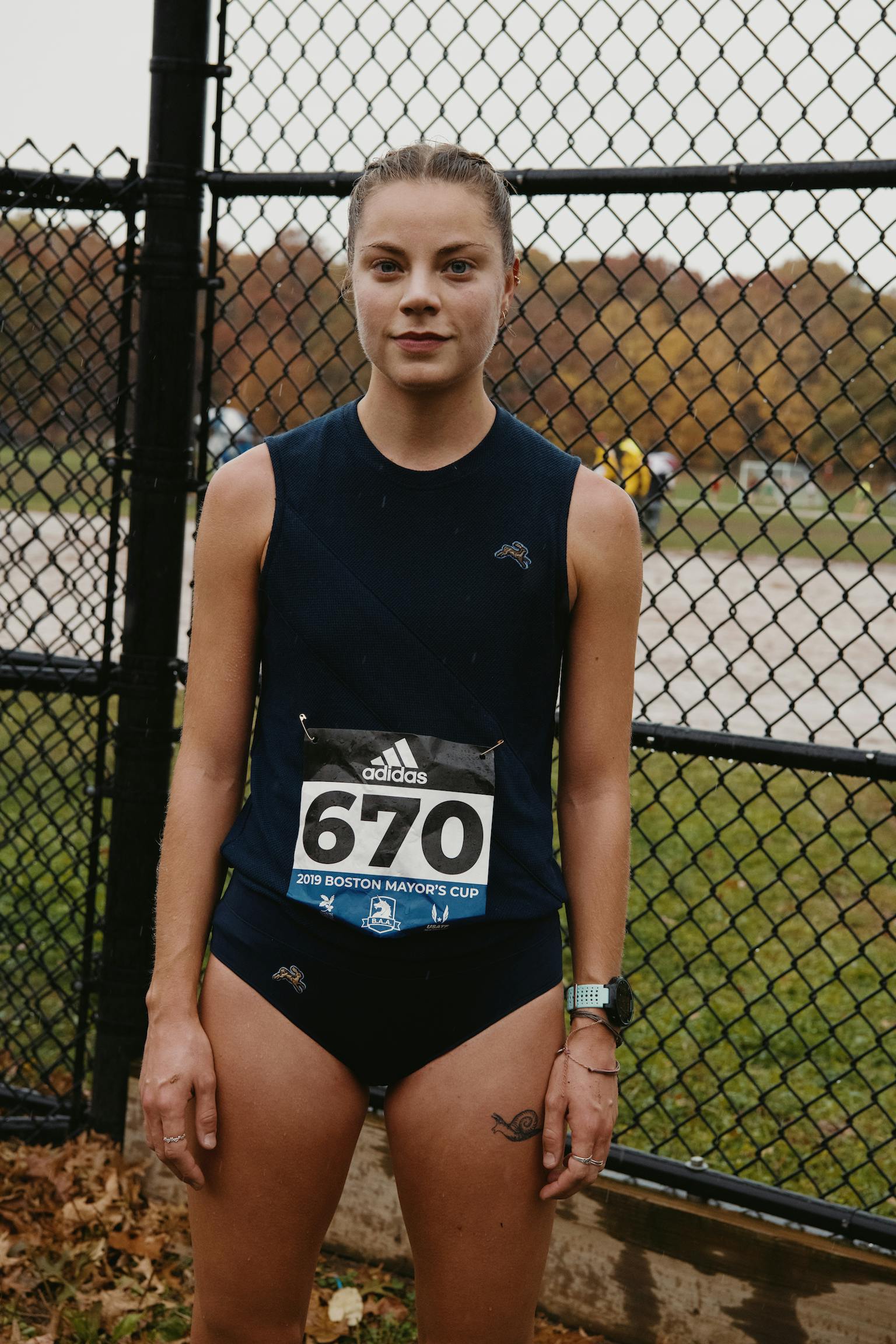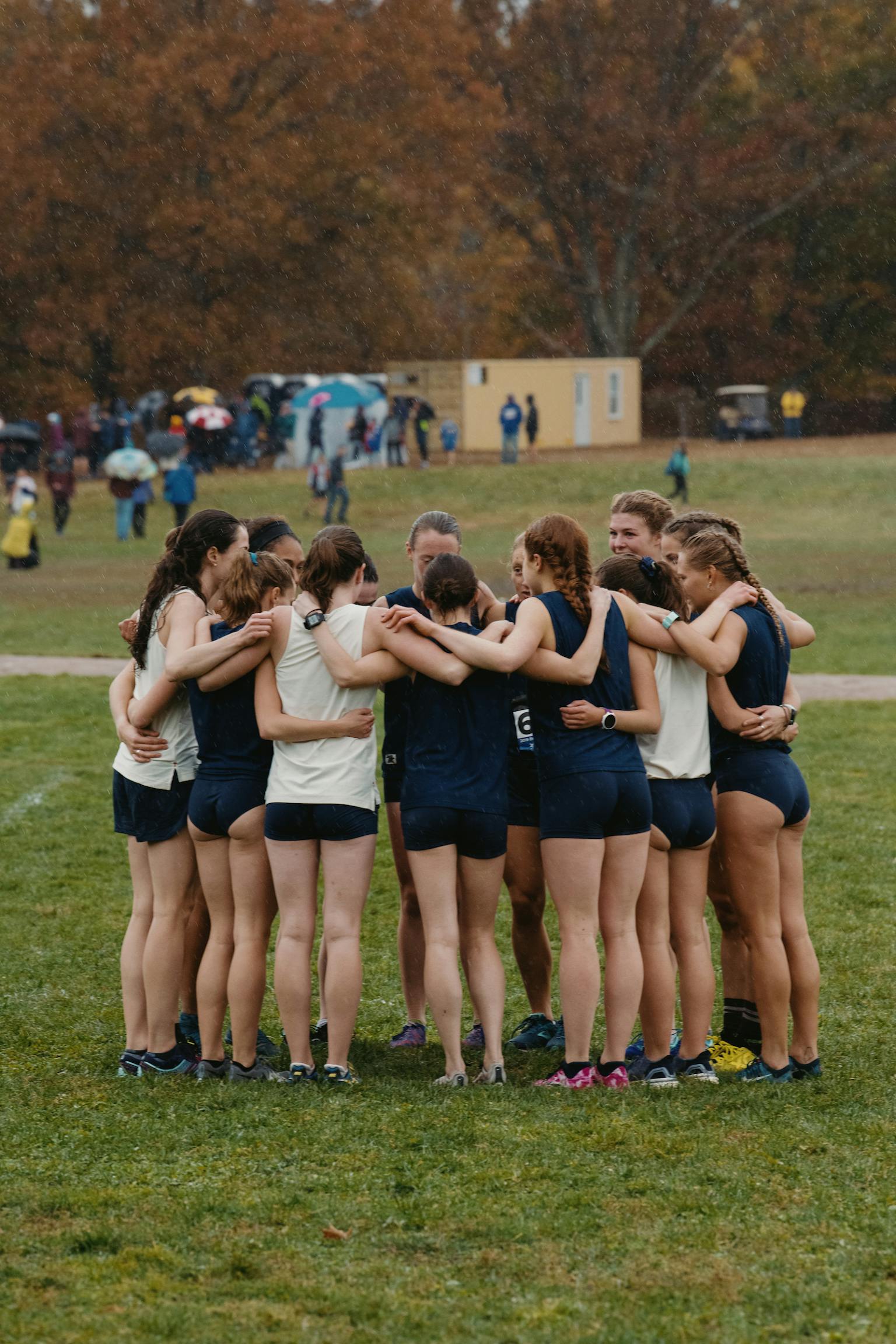 "I just always knew that I was going to be a cross country runner," says Madison Yerke, a new addition to the post-collegiate running scene. "After I finished college, I was more upset that I would never have that experience on a course with a team again. You can always run and join into any race, but it's so different in a cross country environment where the collective of your teammates and people you know are all there with you. You can still be the individual runner you want to be, but you feel that community more in cross country." Madison finds the terrain in cross country to be not only a healthy challenge, but also an advantage: "Hilly is actually super up my alley just because I grew up in Appalachia, so anything with more grit to it versus just flat is something that I've always thrived in. In cross country, having the terrain is just another challenge to put you in the race mentality."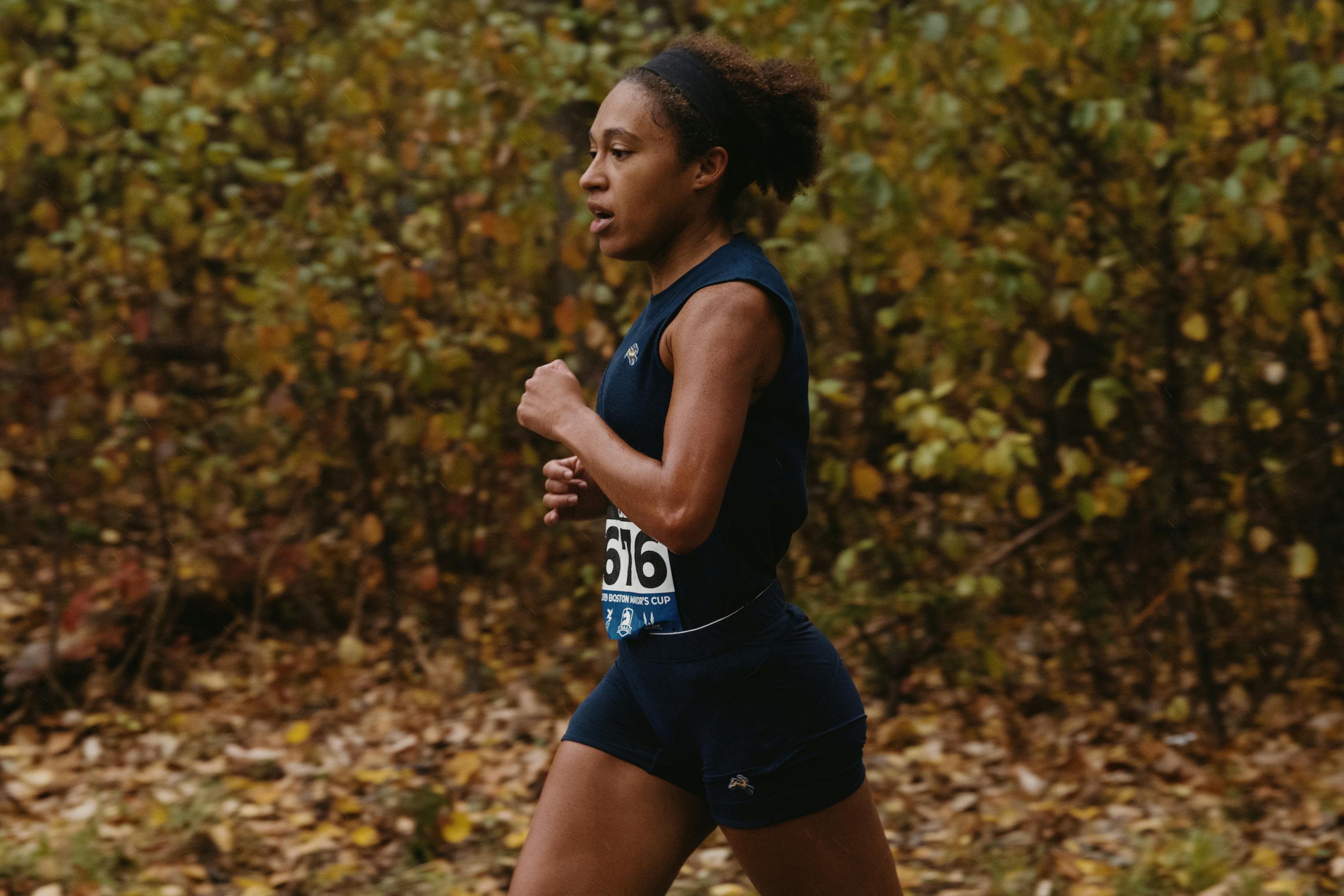 Matt Hillard didn't intend to become a cross country runner. The soccer player turned strictly middle distance runner first used cross country to stay in shape leading up to his track seasons at Bowdoin College. But the team dynamic and camaraderie of cross country helped Matt develop a passion for the sport that he still carries today. Coming off racing the Chicago Marathon only two weeks prior, he gladly laced back up for Mayor's Cup to score for his team. "Of course the perfect crisp fall bright day is also fantastic cross country weather, but there's something about the sleet and rain, and trying not to slip. There's a sense of almost always trying to maintain a rhythm when the conditions are such that it's super difficult to keep an even pace. It's a great equalizer," he says. "Instead of just doing laps around the track, you're actually watching your footing, watching the competition – seeing what your other teammates are doing. I really enjoy that particular challenge to it. It almost made running feel similar to soccer or any other types of sports where it's not this lone ambition of running on the track or on the roads; it just feels different."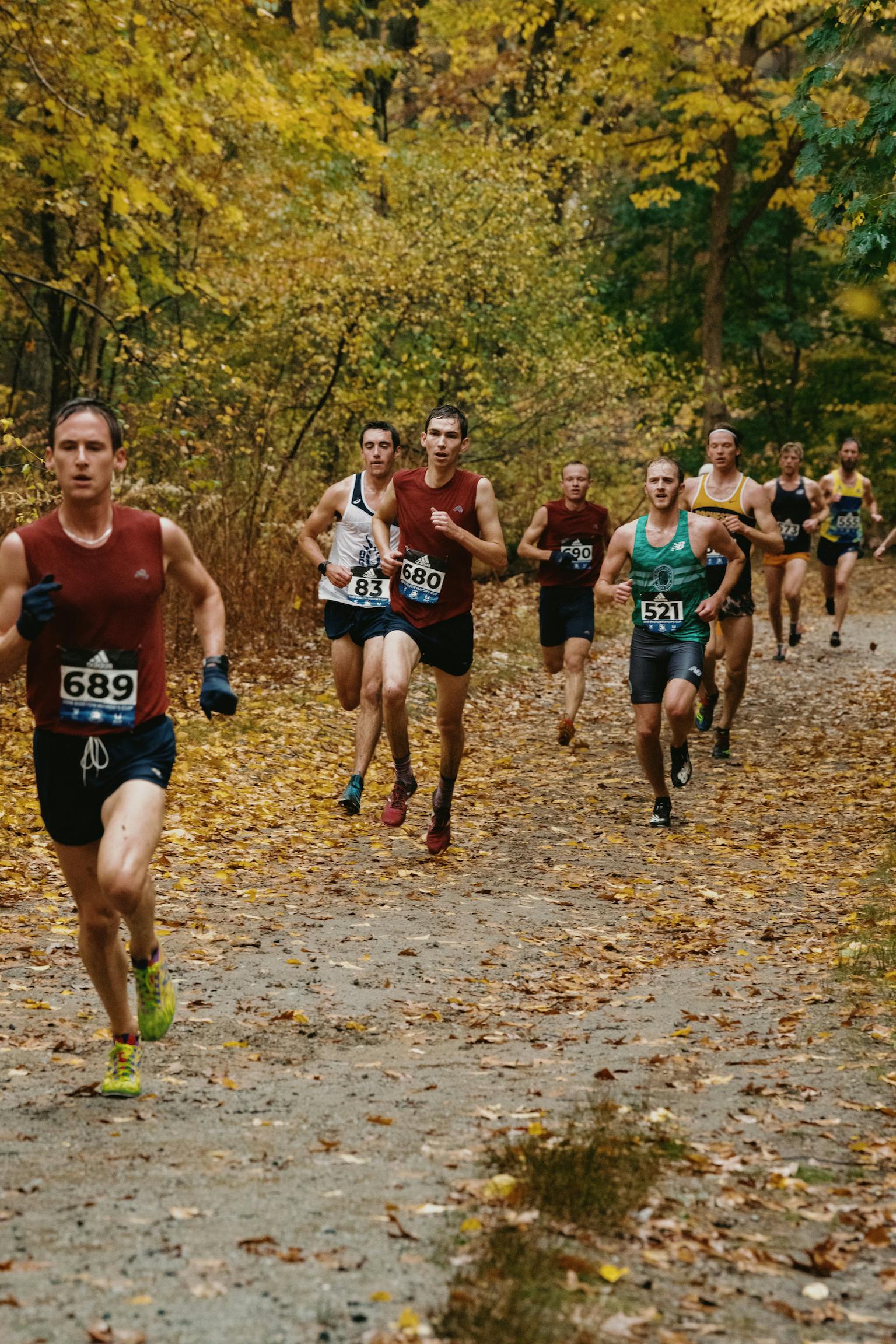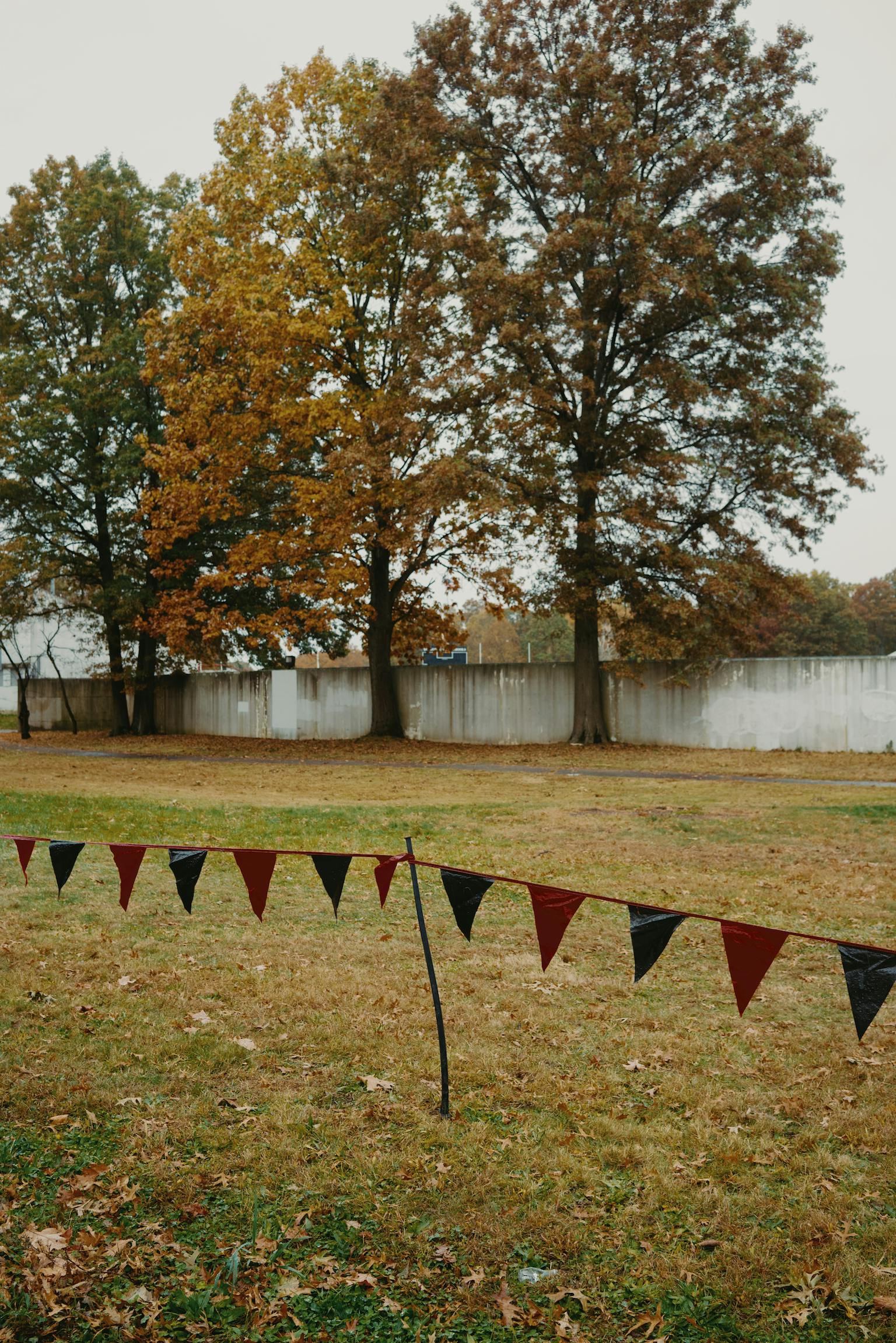 "Even though I wasn't feeling good, that doesn't always tell you a whole lot about how the race might go," says Pat Gregory. "I was trying to separate how I felt from how I was racing." As Gregory crossed the finish line in fourth place overall, drenched and covered in mud kickback up to his arms, he felt a mixture of both relief and remorse. "Right after the race, or when you reflect on it in hindsight, when people got away, in my head I was thinking if I could've been there, I could've done something different." For Pat, cross country races are a raw test of mental toughness. "I think the mentality side of racing is that, especially on the roads or even on the track, I expect the race to be smooth. You want it to be as easy as possible until it's not, whereas in cross, you mentally have to approach the race differently because of all the uphills and downhills – all of the outside factors – you have to be paying attention the whole time, so you're much more aware of how bad it feels. I find that you just have to be super focused the whole race in a way that you can't really get into much of a rhythm, so you have to be focused on every move and keeping the intensity up. You have to be on it the whole time. But being able to run by the Tracksmith tent and seeing people cheering for you – that team atmosphere and the camaraderie is probably my favorite part of racing cross country."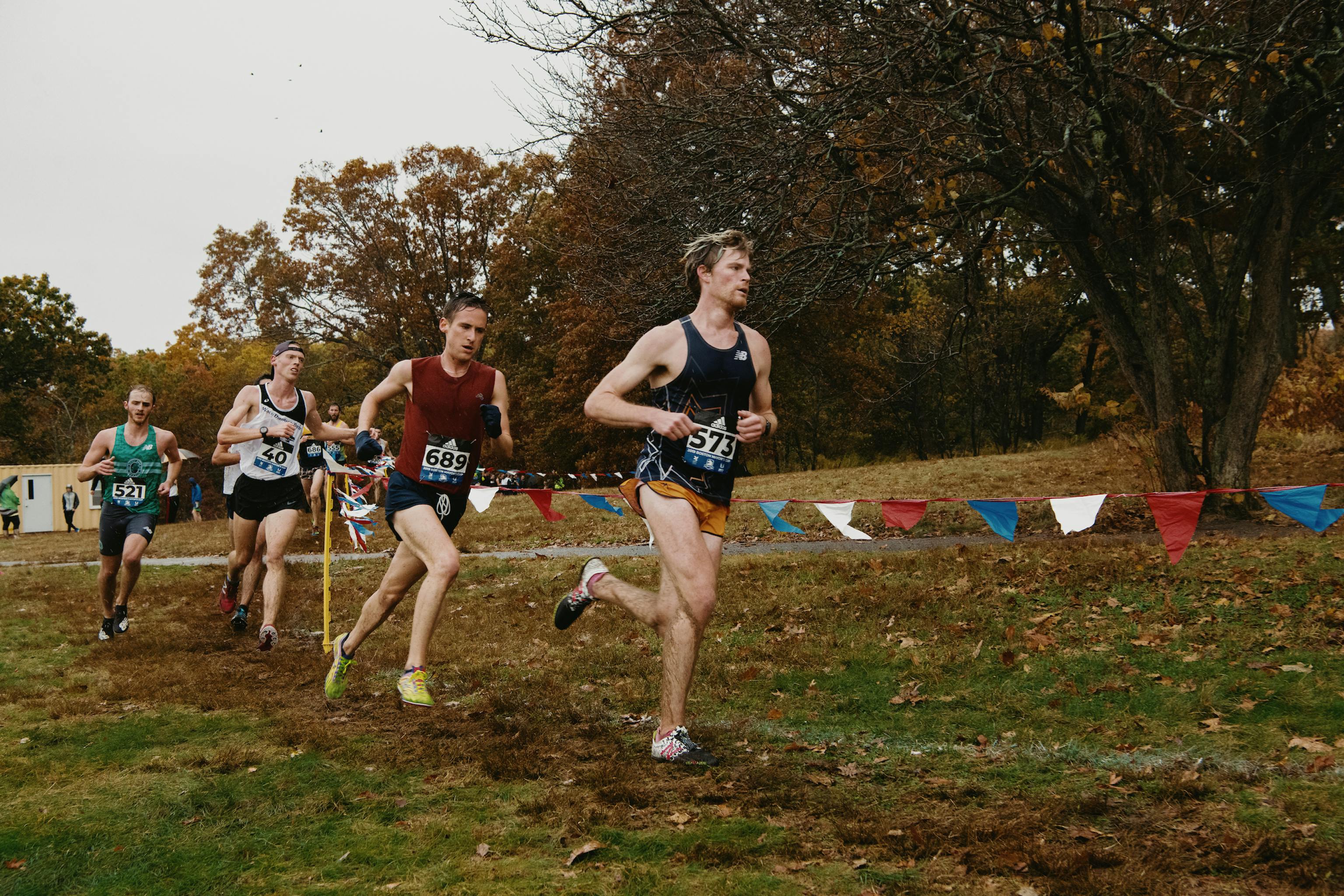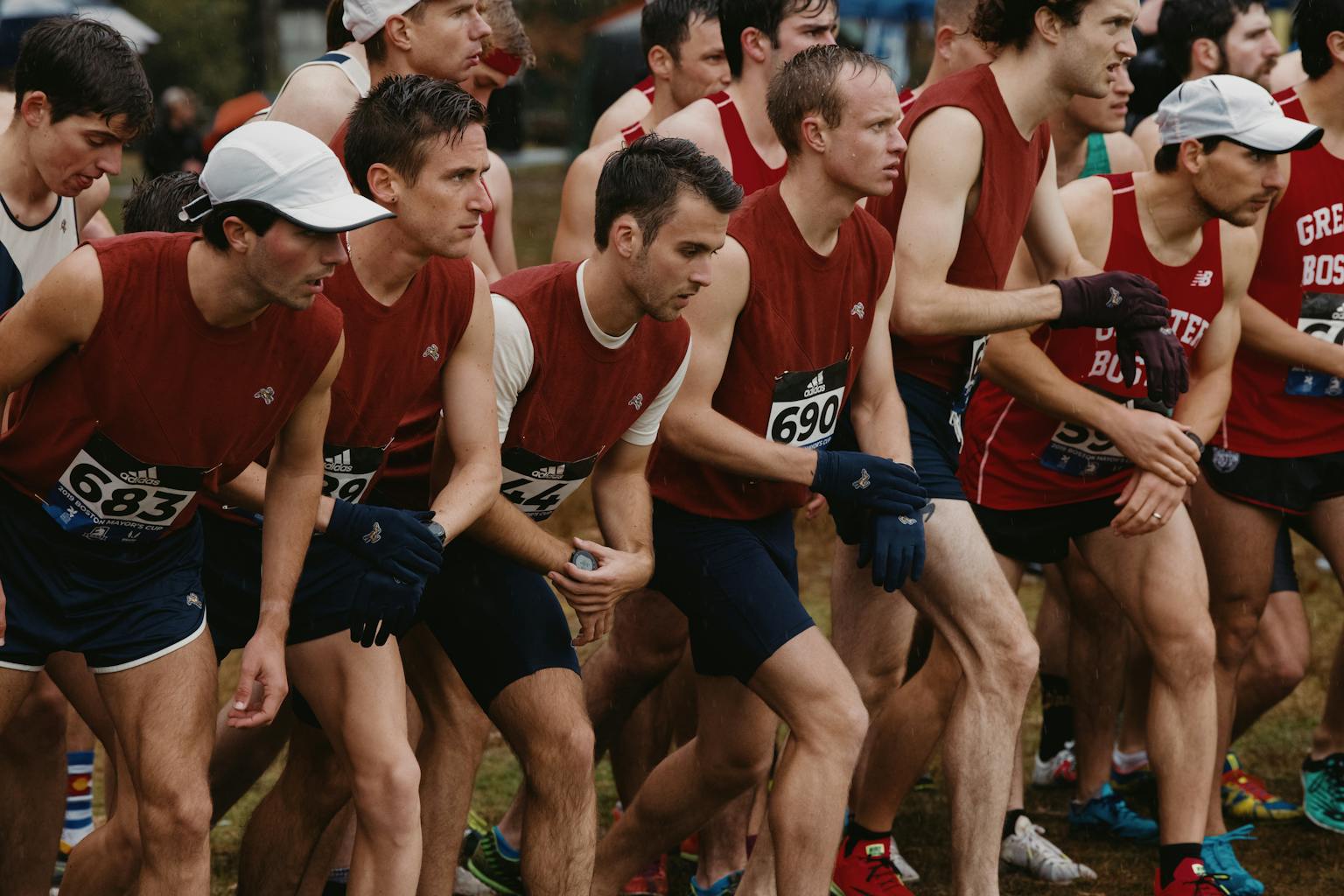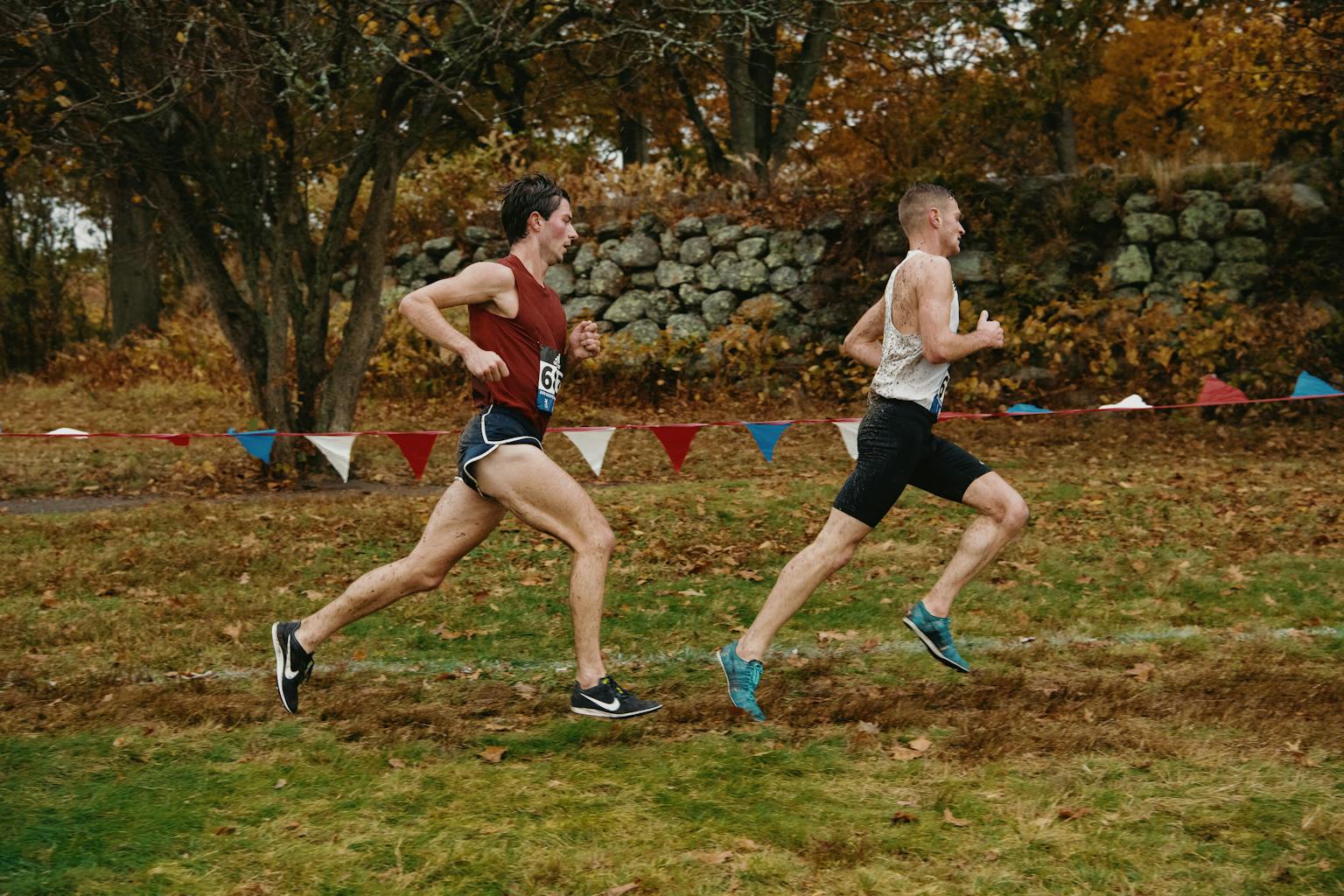 SHOP THE STORY
The new Chase Singlet is custom cut for cross country. Made from a luxurious Merino blend it delivers more warmth than a standard singlet without sacrificing on race specific details. Cross is King – join the Chase.