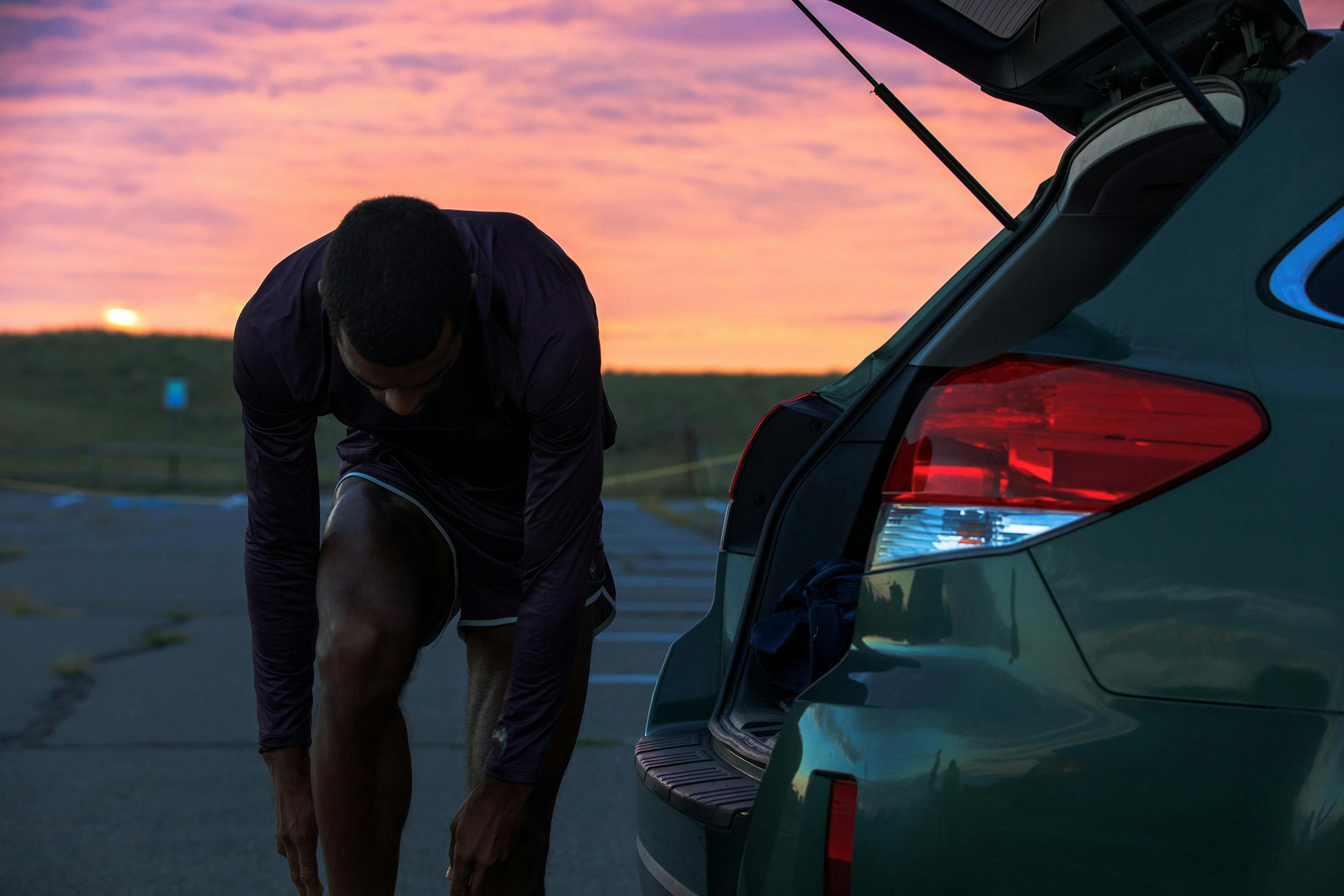 Miles With Ruben Sança
Words by Lee Glandorf
Photography by Justin Britton

Ruben Sança wants to run a marathon. When 2020 dawned, he was chasing the Olympic qualifying standard to represent Cape Verde in Tokyo. As he saw it there were two options: hit the standard by running a 2:11:30 (a seven minute PR) or finish in the top ten at a World Marathon Major. When Boston was postponed, he was optimistic. The fall version of the race might be his best shot, he thought, at snagging an Olympic berth. With more time to train during lockdown, Ruben, already a lover of high mileage weeks in "normal" times, started stacking up 100-mile weeks. Twenty-four weeks worth.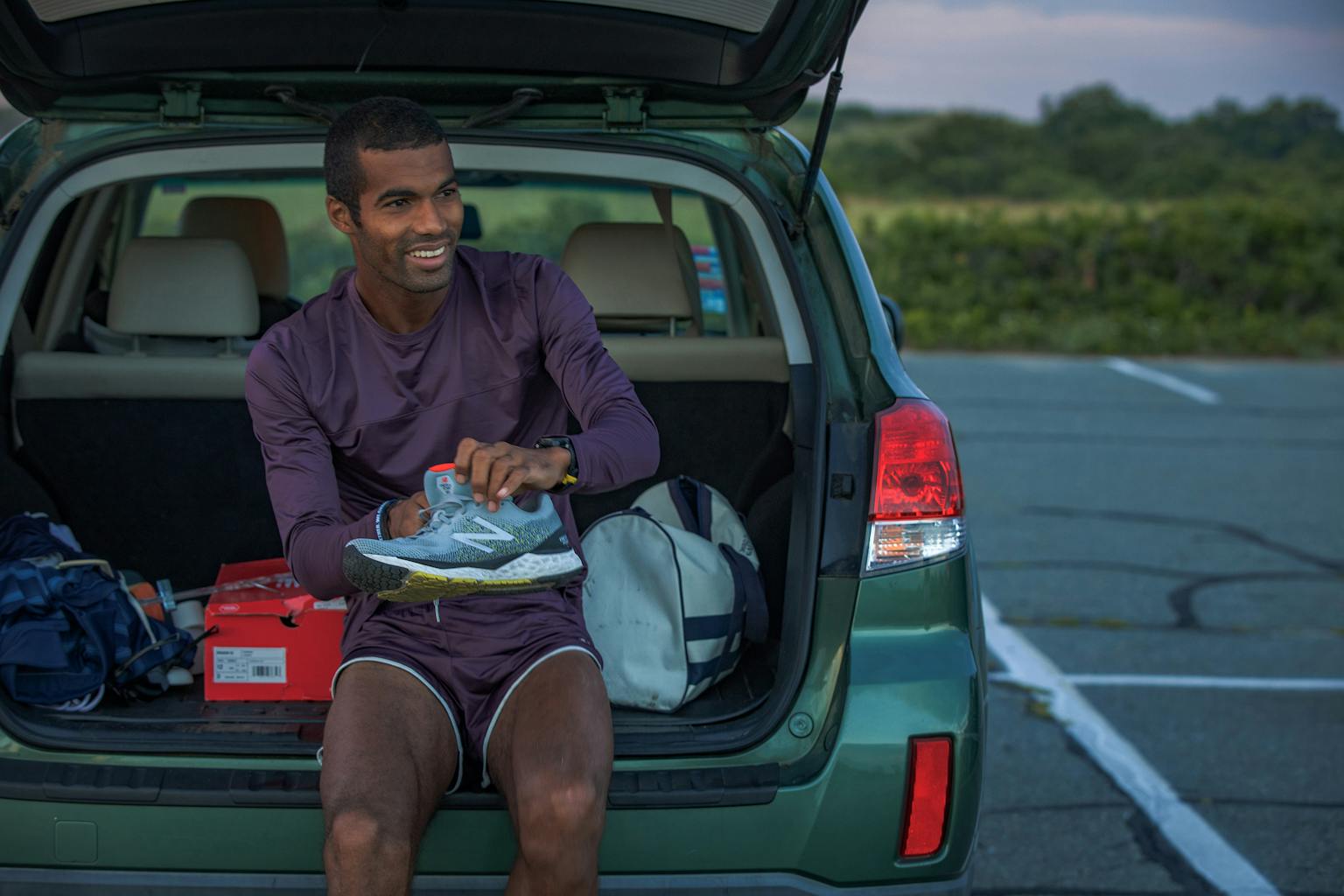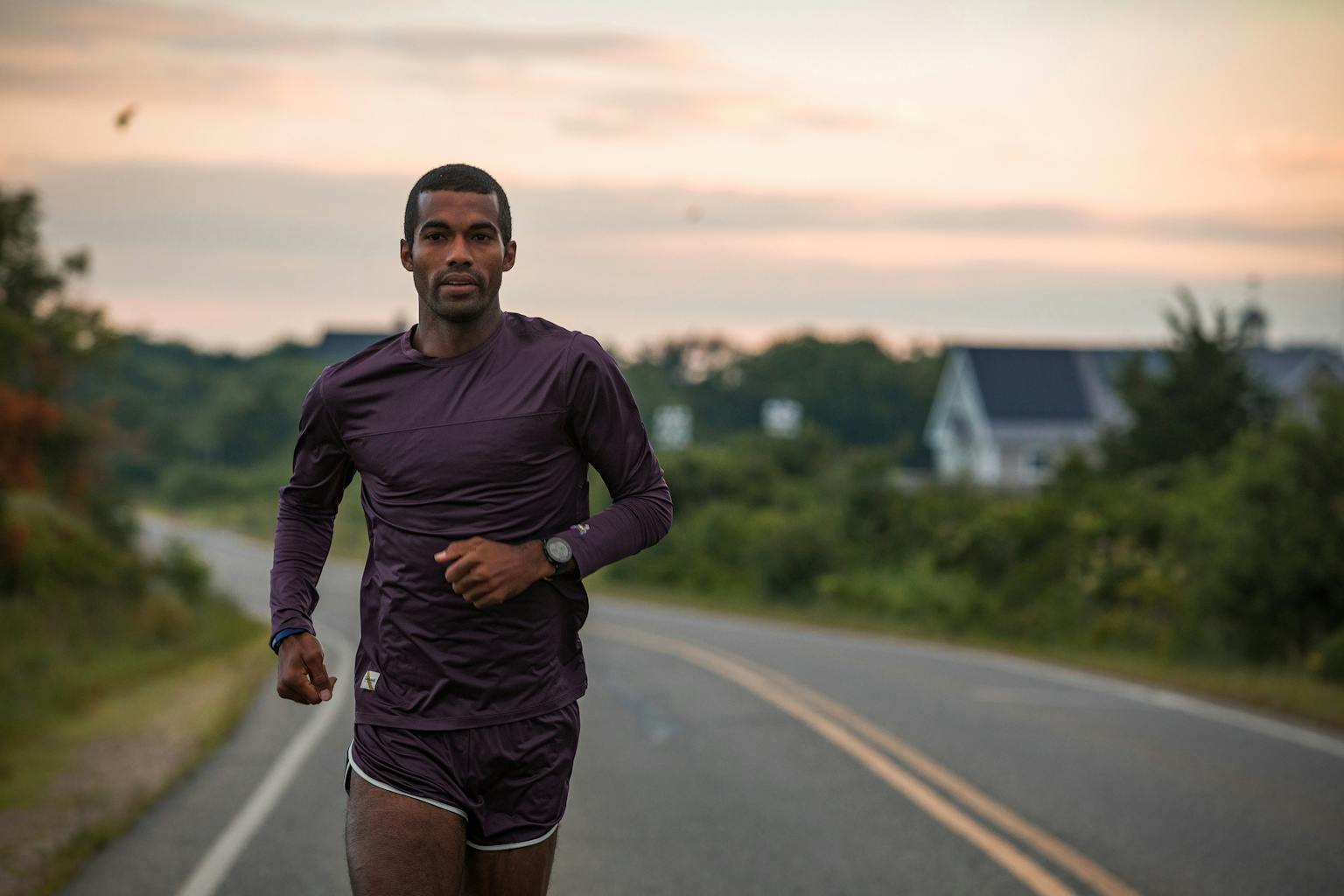 When Boston went virtual, Ruben set his sights on the Amsterdam Marathon slated for October. In addition to his streak of 100-mile weeks, he mixed in a few time trials, including a 5-mile effort in 24:49 and a solo attempt at the Newburyport 10-Miler course in 50:24. But mostly he focused on building his base through lots and lots of miles, and not much else. His lifting routine consists of chopping down trees at his fiancés parents house and gardening. Work as an assistant athletic director at UMass Lowell occupied his days outside of running.
Eager to chronicle some of this training block, we met him at 6 a.m. on a Saturday in late summer at the Parker River National Wildlife Refuge near his home in Newbury. It was the tail end of a now-typical 100-mile week for him, starting with a 20-mile long run and including just two days of doubles. The workout called for 6 x 800m on at 10K pace with 2 minutes easy in between each set.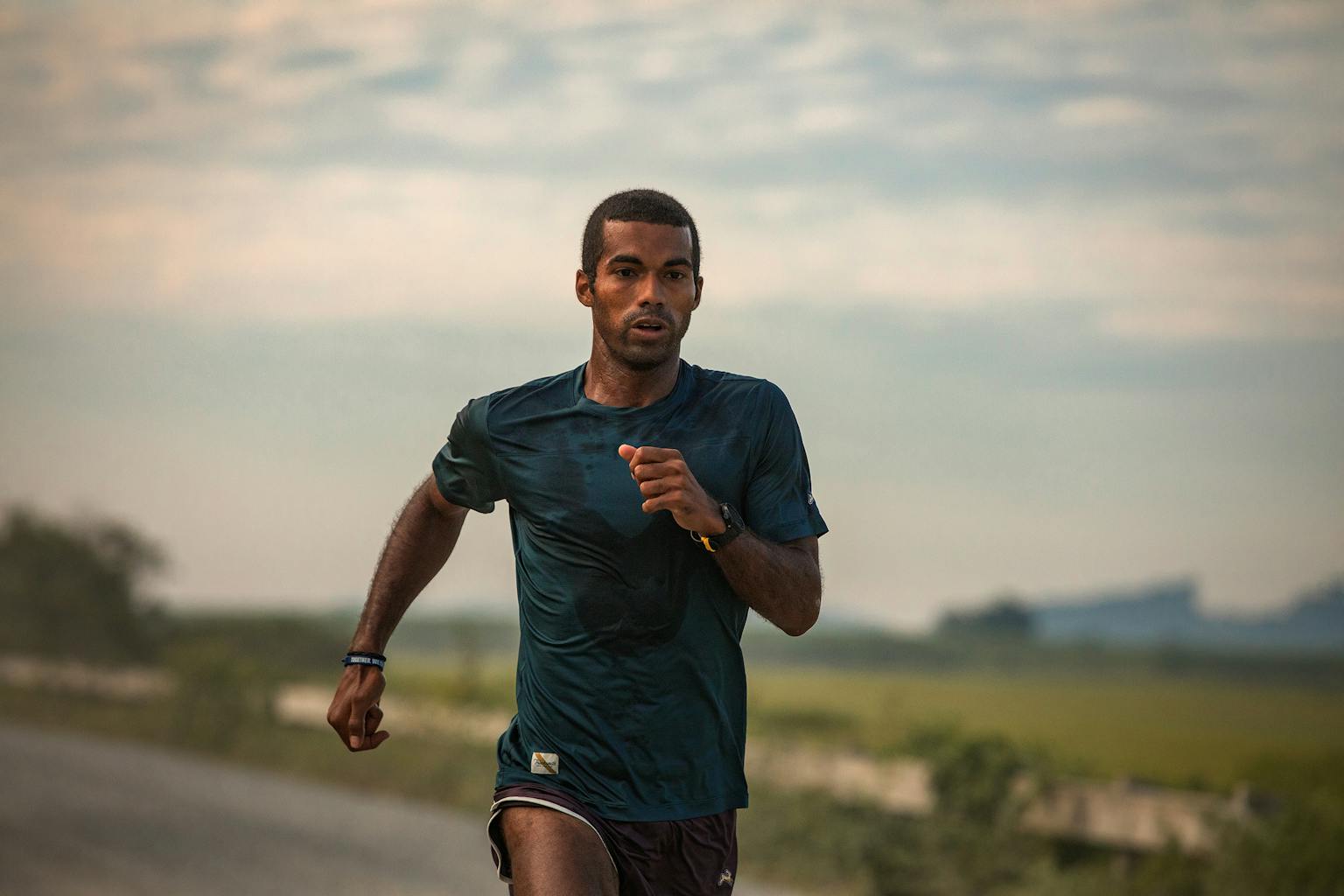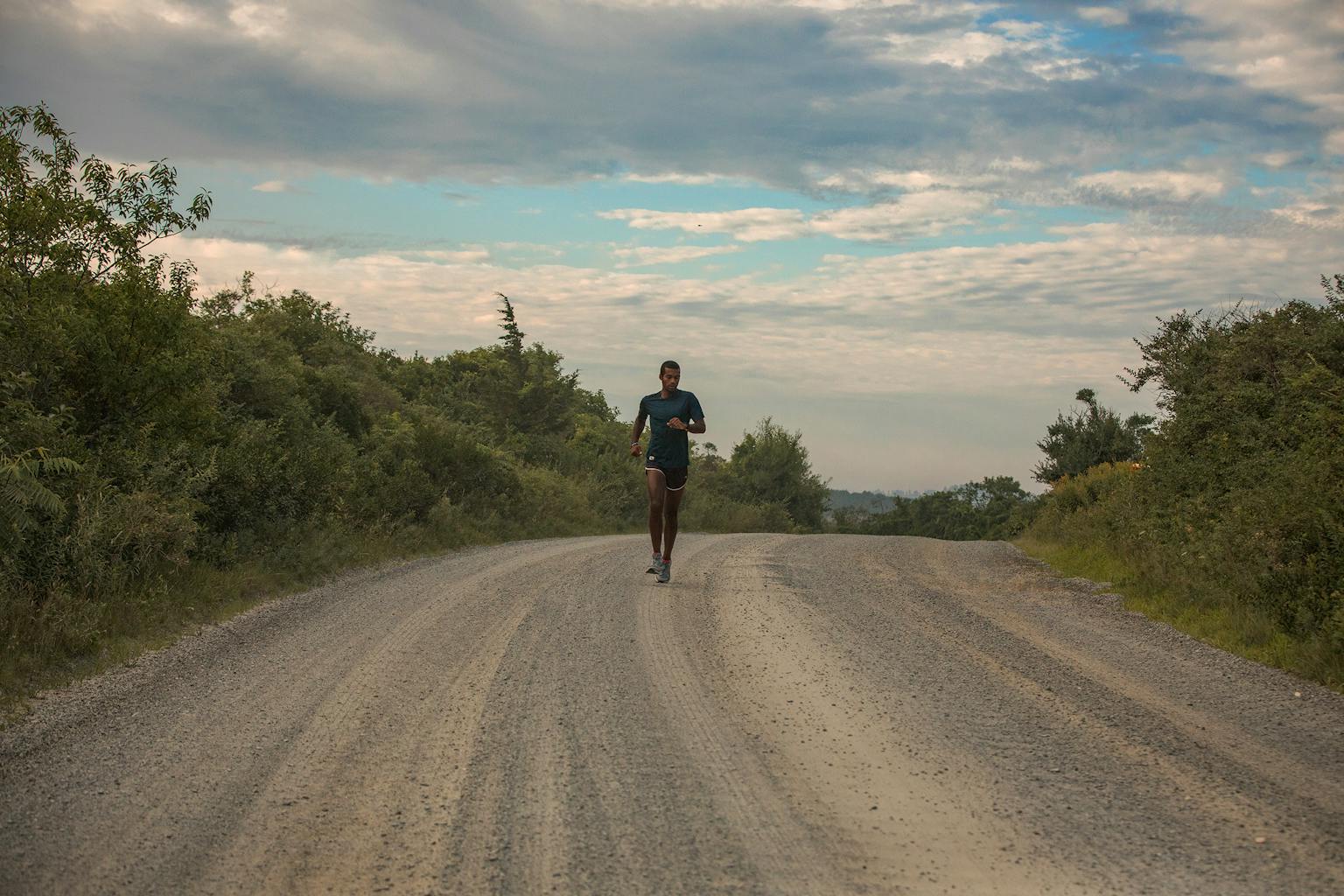 As Ruben took off for his 6.5 mile warm up, we chatted more about his routine. He mentioned he'd recently switched to a flip phone to disconnect a bit, and the combination of a lack of social media and new hobbies like chopping down trees had him feeling like he'd gone back a generation. Sort of. Throughout the run his watch chirped his pace and mileage. Flip phone or no, this run would be on Strava before the day was out.
As the record would later show, Ruben threw down consistent 800s between 5:02 and 5:08 pace, making 12.6 miles of work look unfairly easy.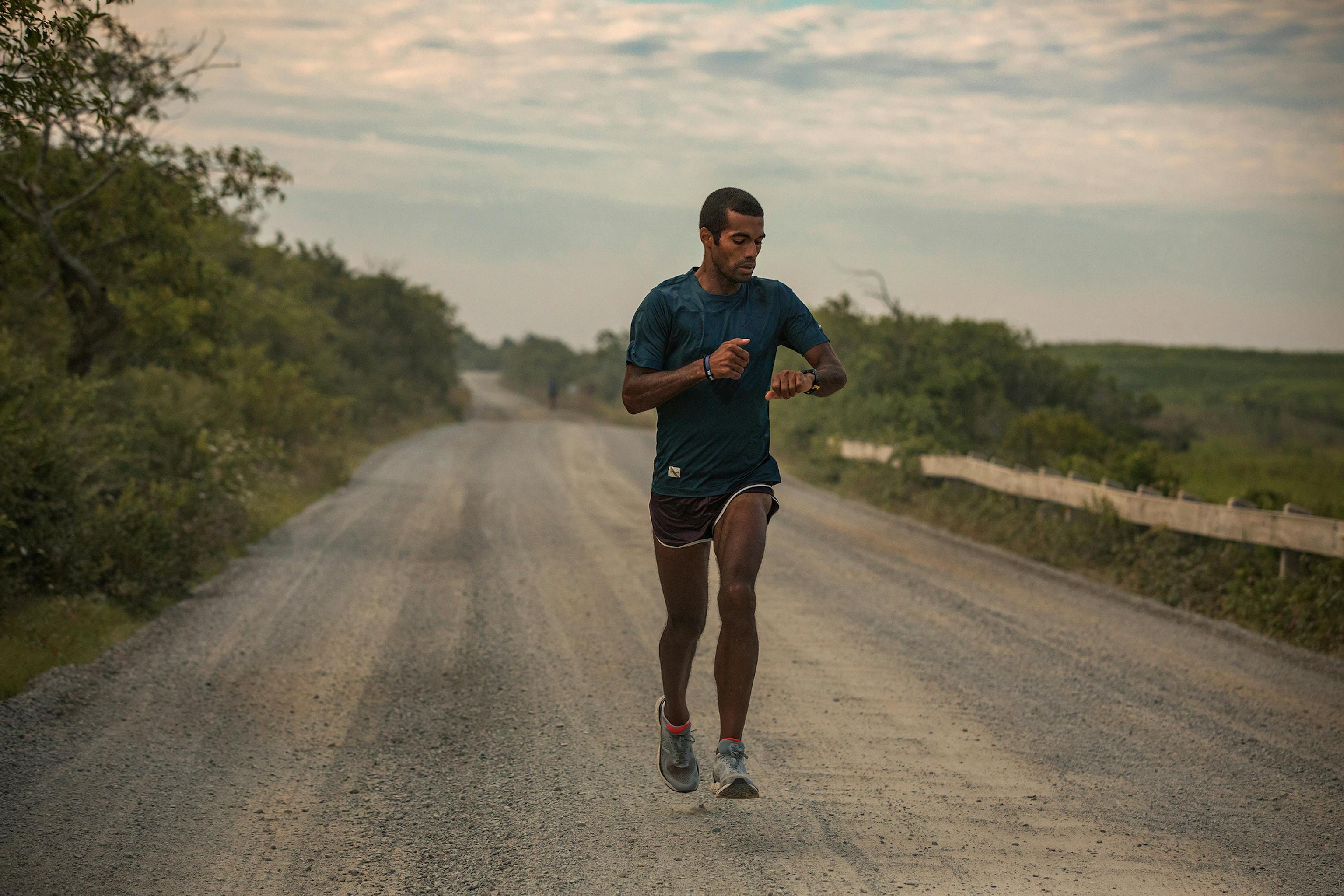 After a 1.7 mile cool down it was time for breakfast, two well-earned bacon, egg and cheese sandwiches on asiago bagels, and chocolate milk from Abraham's Bagels, in downtown Newburyport.
The next morning, Ruben went out for a 10-mile run and pulled up short. It's the worst possible kind of ending to a five month streak of great training. To add insult to injury, the Amsterdam Marathon was cancelled not long afterwards. Ruben was sanguine, annoyed to have another marathon pushed, but relieved all the same to have a long, uninterupted stretch to focus on healing.
Speaking to Ruben a month from the workout, he remains focused on racing a marathon, some time, somewhere, whether that's Houston in January (maybe) or Boston in April (another big maybe). But, as it does for so many of us, 2021 feels far away. 'I'm taking it one week at a time I guess for now,' Ruben says. 'Time to refresh, get healthy and back at it.'