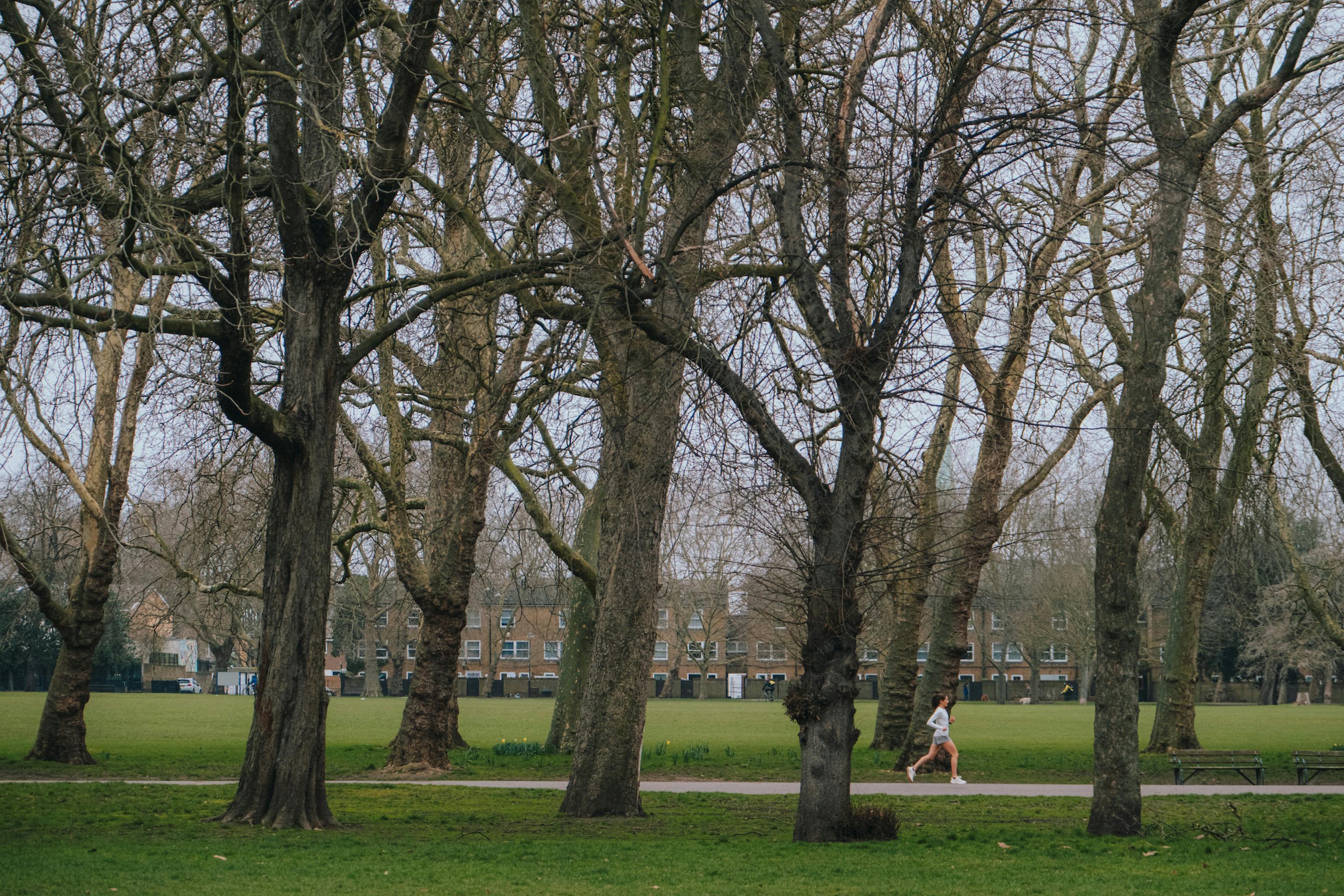 A City's Pulse
Preserving a running routine in the city can pose unique challenges. Yet, with some flexibility and an adventurous spirit, it is feasible to integrate running into a busy metropolitan lifestyle. After all, isn't that one of the universal appeals of the sport? We can take it with us anywhere. A pair of shoes and we are ready to exert and explore.
It's no secret that cities can pose many obstacles for runners with their traffic and unpredictable terrain. Training properly in a busy metropolis often involves utilizing public transportation, ride-sharing services, bicycles, and more. A willingness to keep a flexible training schedule can be vital.
PHOTOGRAPHY BY EMILY MAYE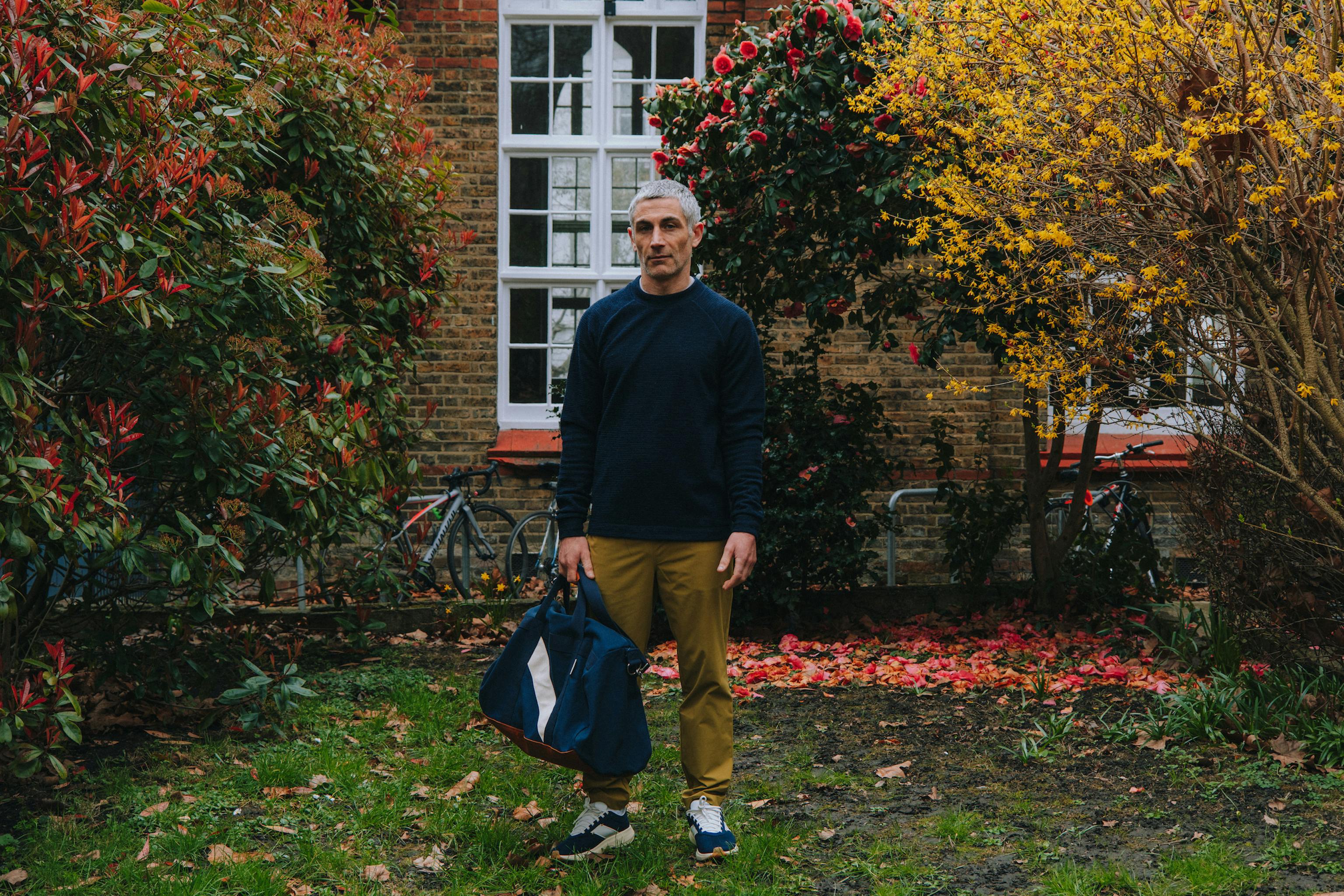 Despite its challenges, commuting through the city for a workout can be an invigorating and energizing experience in its own right. The early morning hustle and bustle provide an endorphin boost as you navigate busy streets toward the destination of the day's effort. Greenways, community tracks, and park loops become hidden sanctuaries inside the buzzing hive of a city, places where you can push yourself, insulated from the swirling energy of frantic drivers and distracted phone scrollers. Commuting through the city by train, bike, car, or foot to mix in a more strenuous effort is not just a physical journey but a mental and emotional experience – one that connects you with yourself, your surroundings, and the pulse of the city.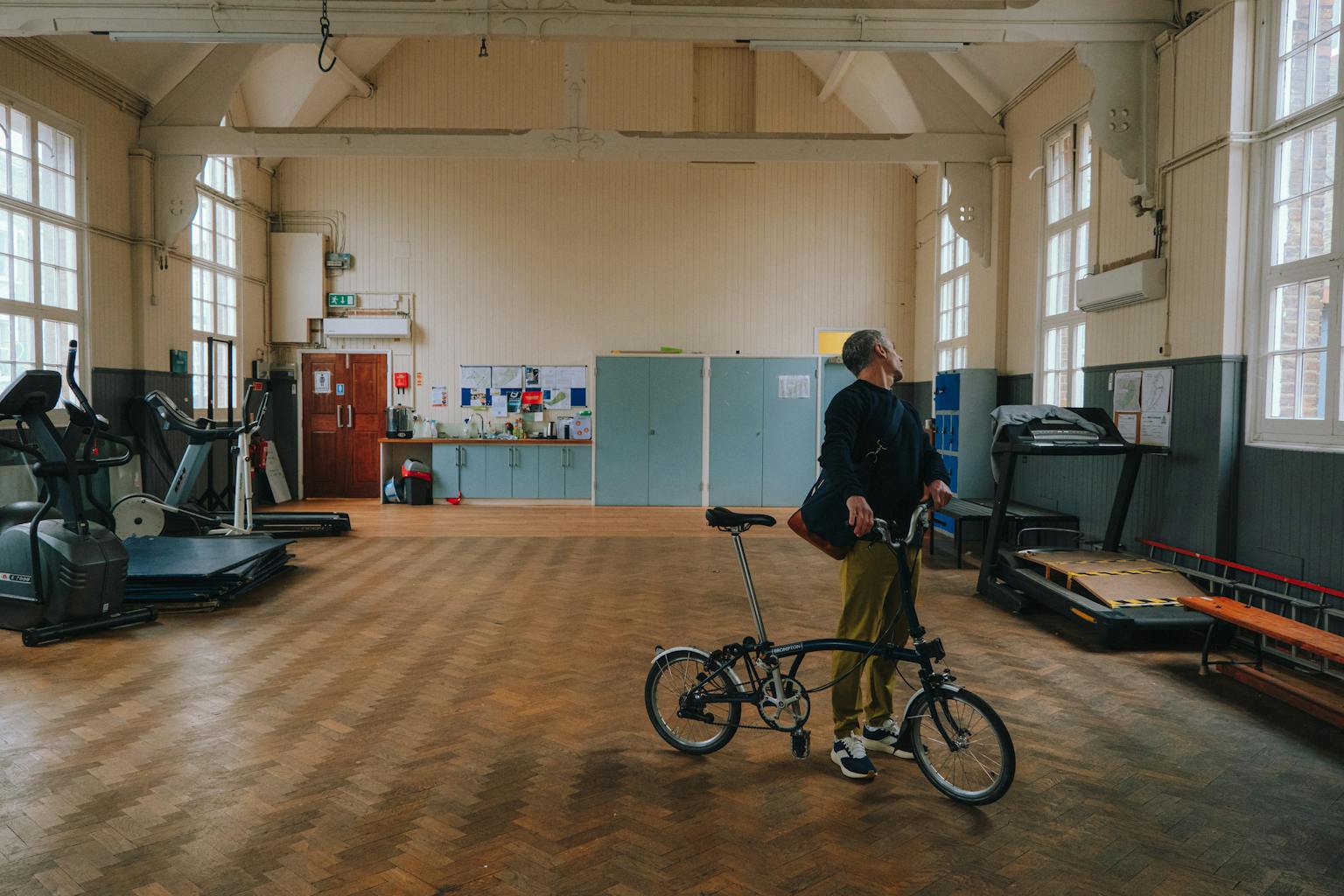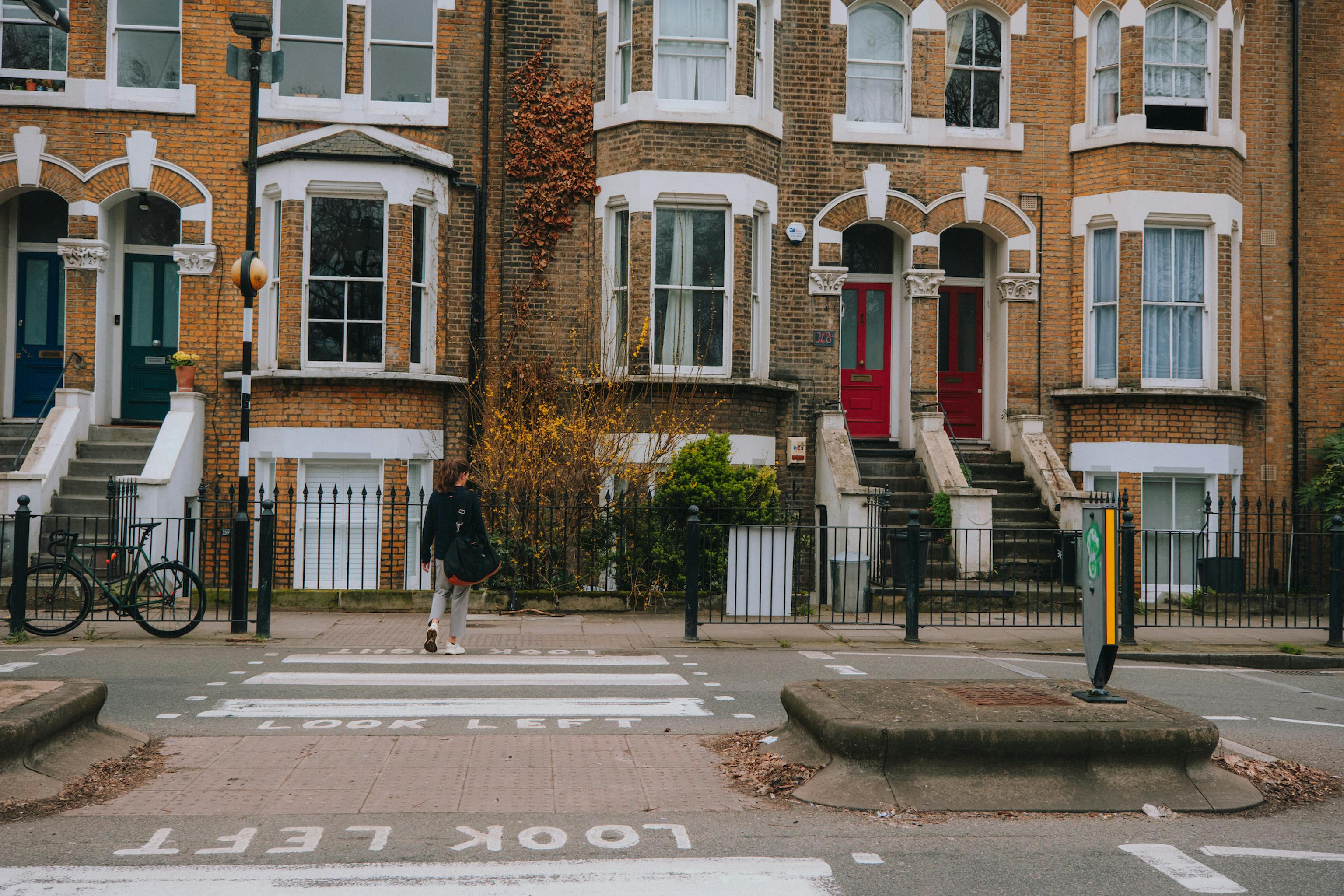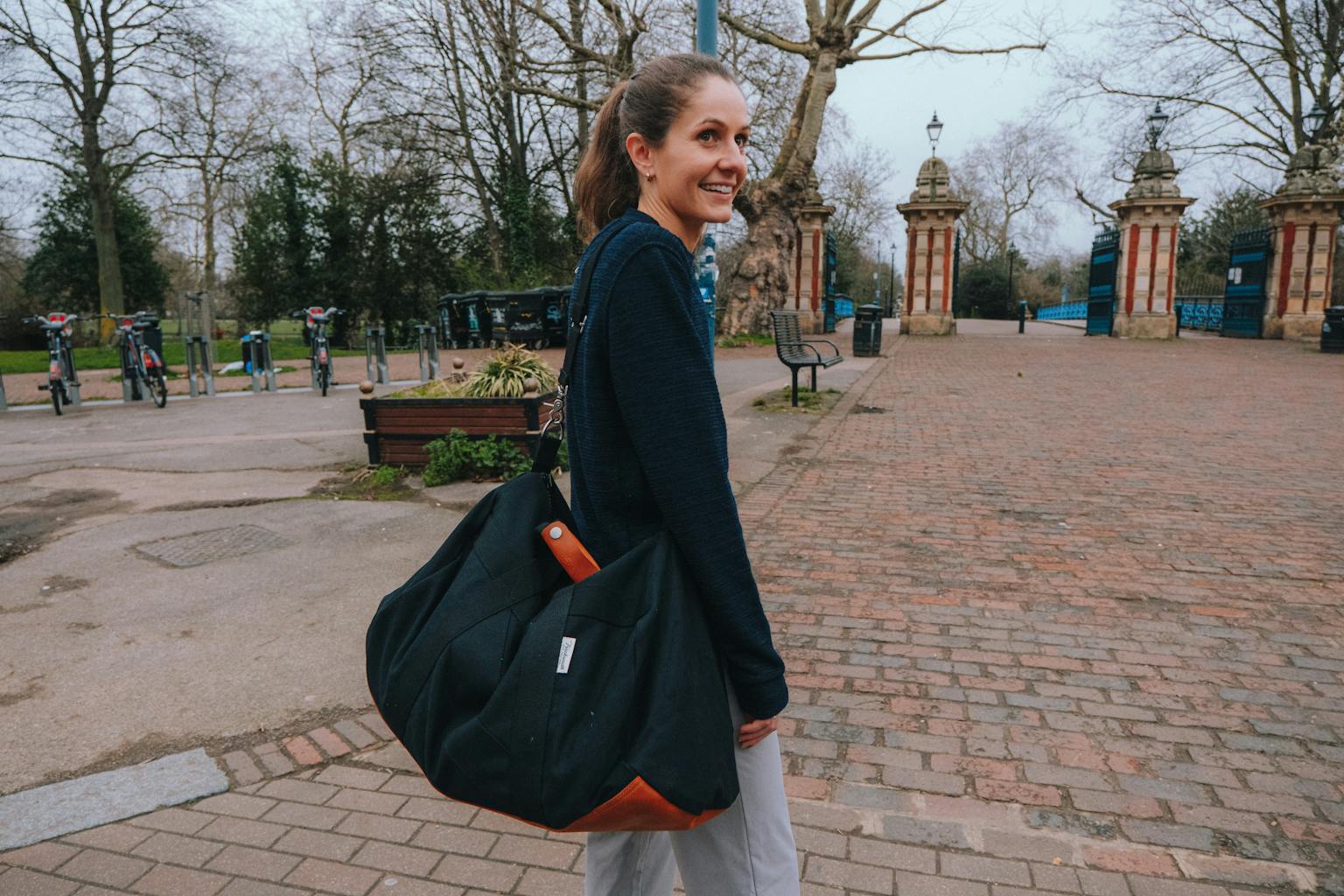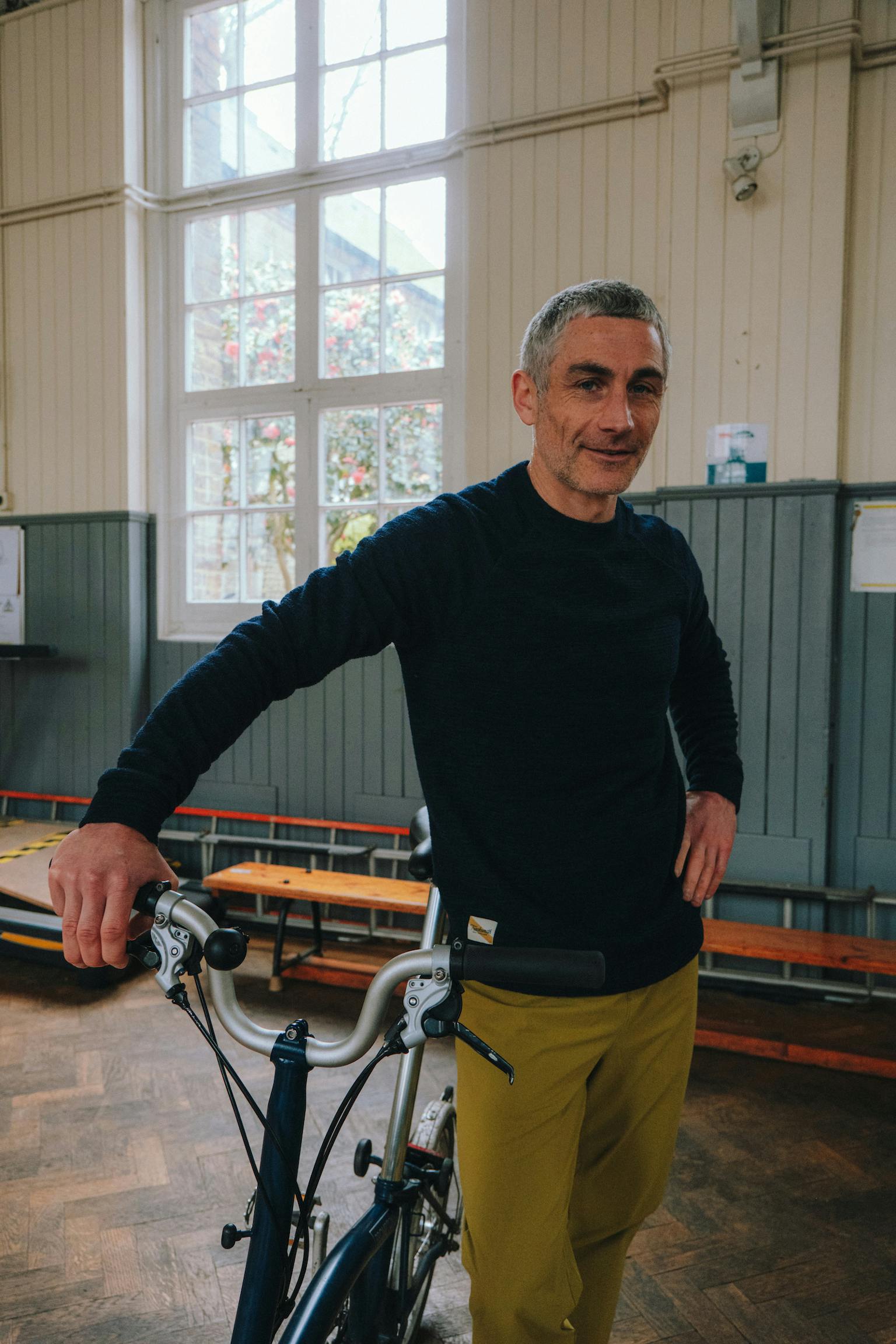 The Square Mile
One of the world's prime metropolises, London exemplifies a city where one must be malleable yet persistent, flexible yet rigid. With its charming cobbled streets, remarkable architecture, and dense and diverse population, it is a city that has captured the hearts of many. It is an ever-evolving canvas with a deep history that features an endless array of sights and sounds. Living in London challenges and inspires in equal measure, leaving a lasting impression on those fortunate to call it home.
This spring, we met up with London residents and dedicated athletes Georgie Grgec and Joe Dale to follow them through a day as they pursued their personal, professional, and training goals.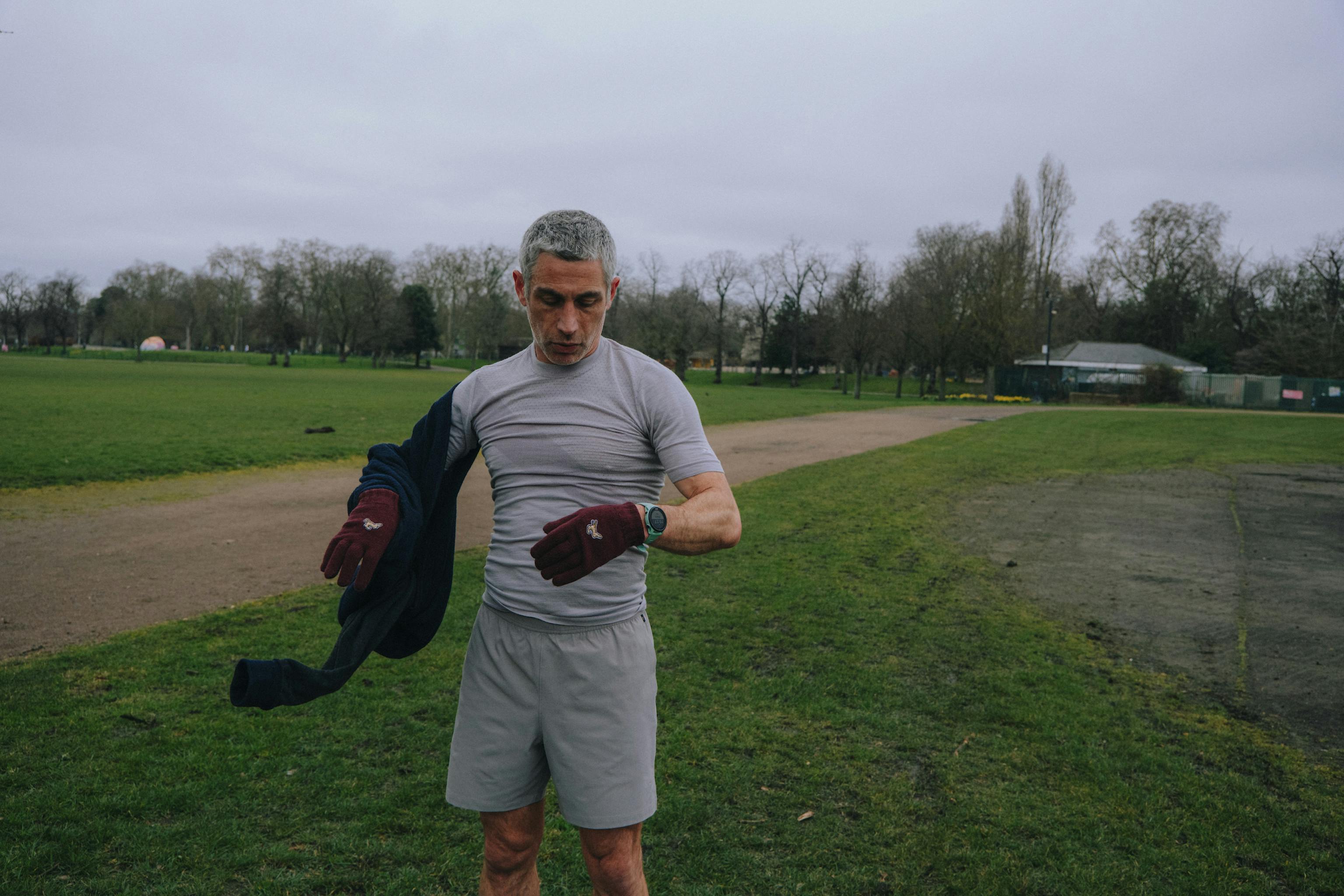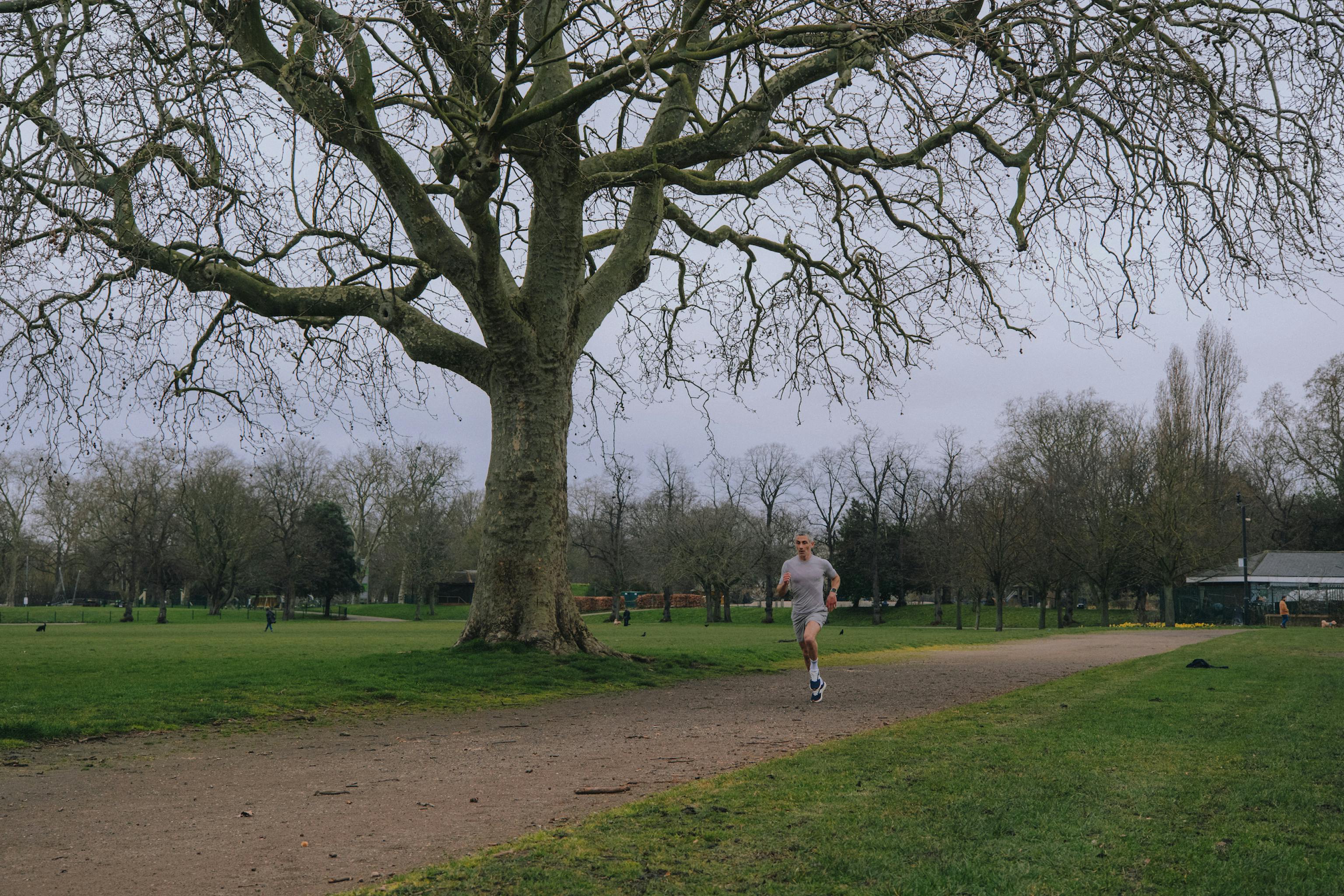 Victoria Park
Nestled in the heart of East London, Victoria Park is one of London's most popular public parks. Spanning over 200 acres, it boasts tree-lined paths, ornamental gardens, tranquil lakes, and open lawns. Victoria Park is a favorite destination for locals and tourists, with a wide range of facilities, play areas, and cafes. It offers a welcome respite from the hustle and bustle of city life in London. While unceremonious, the cinder track tucked in the park's center provides a measured training ground for many local runners and clubs.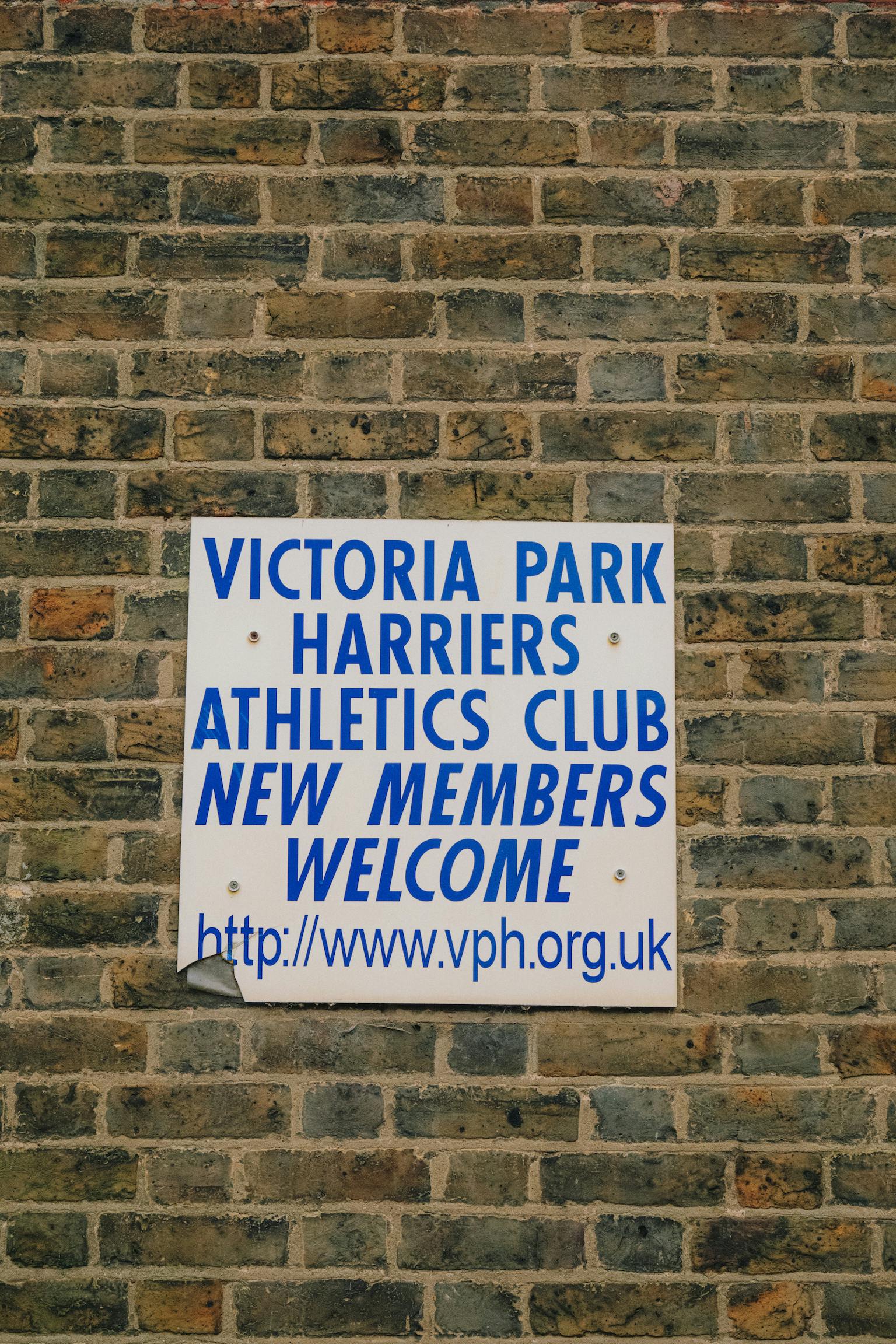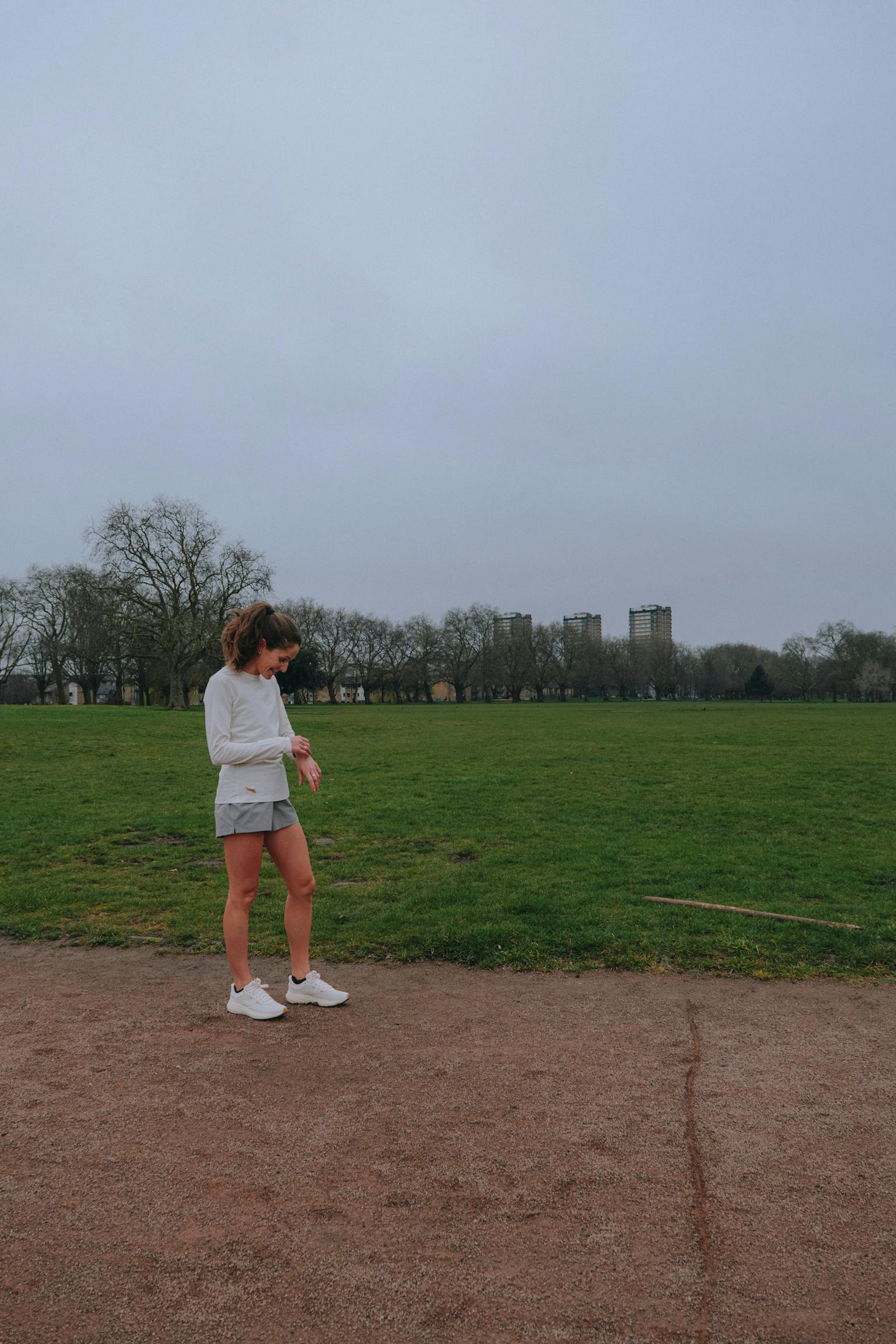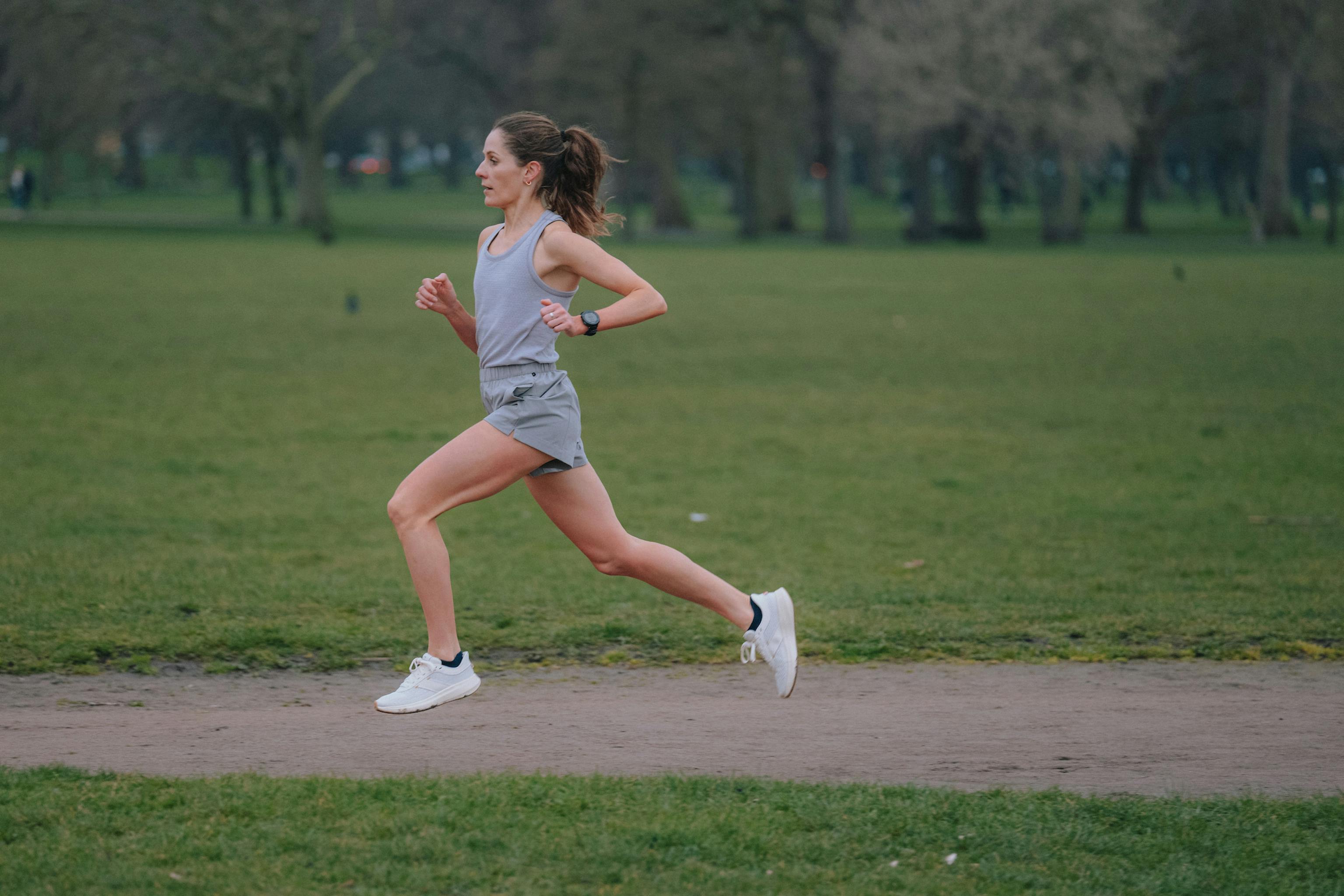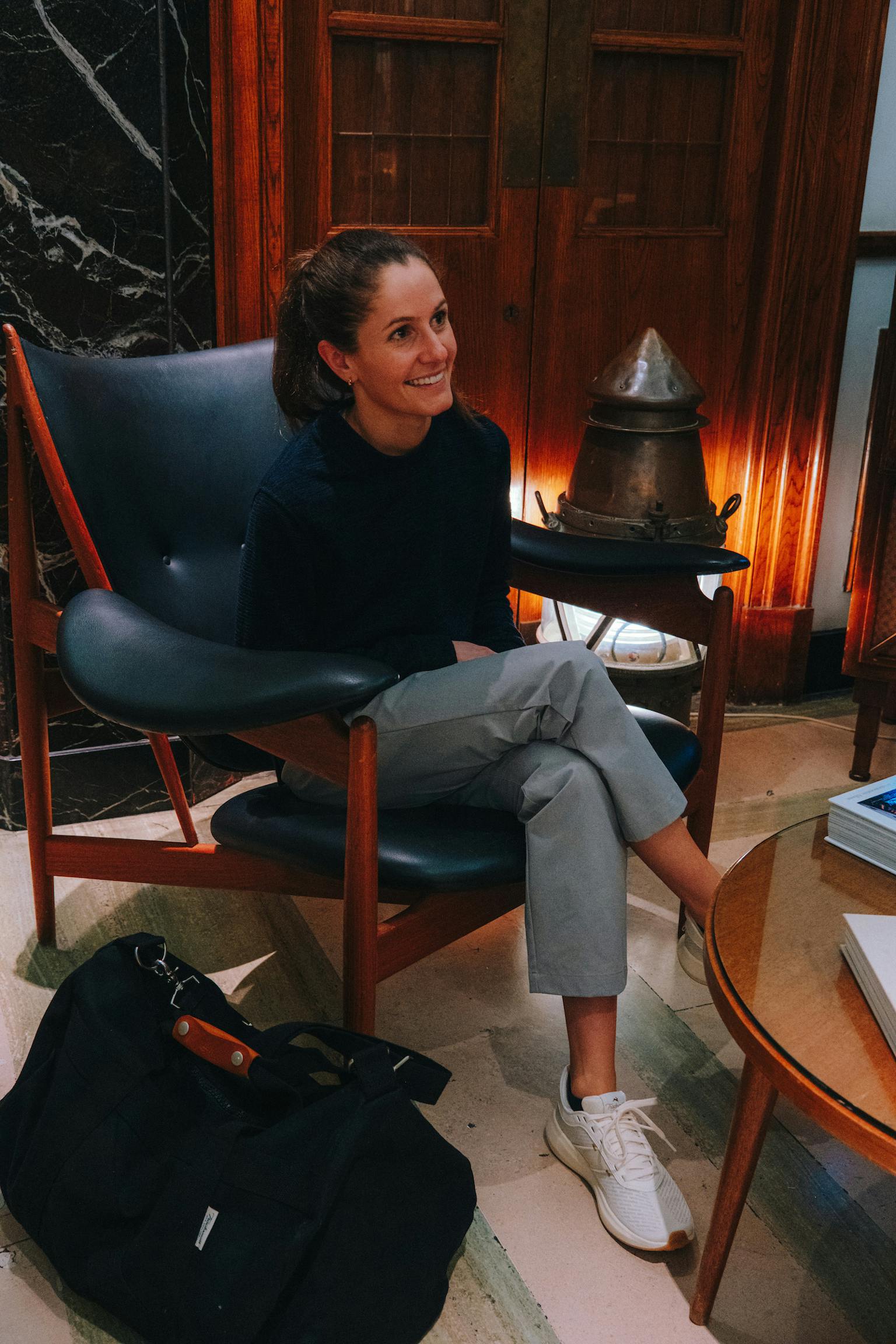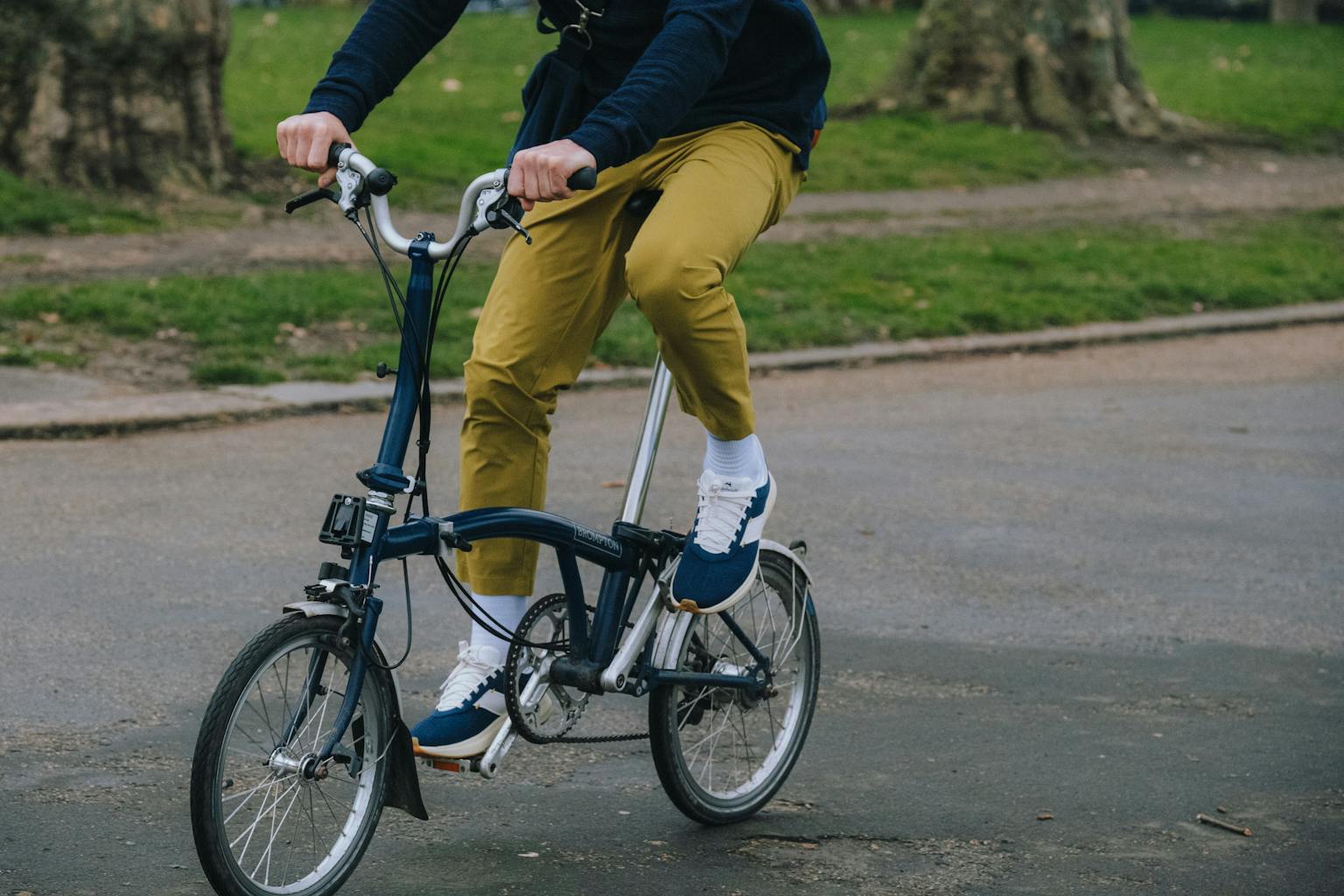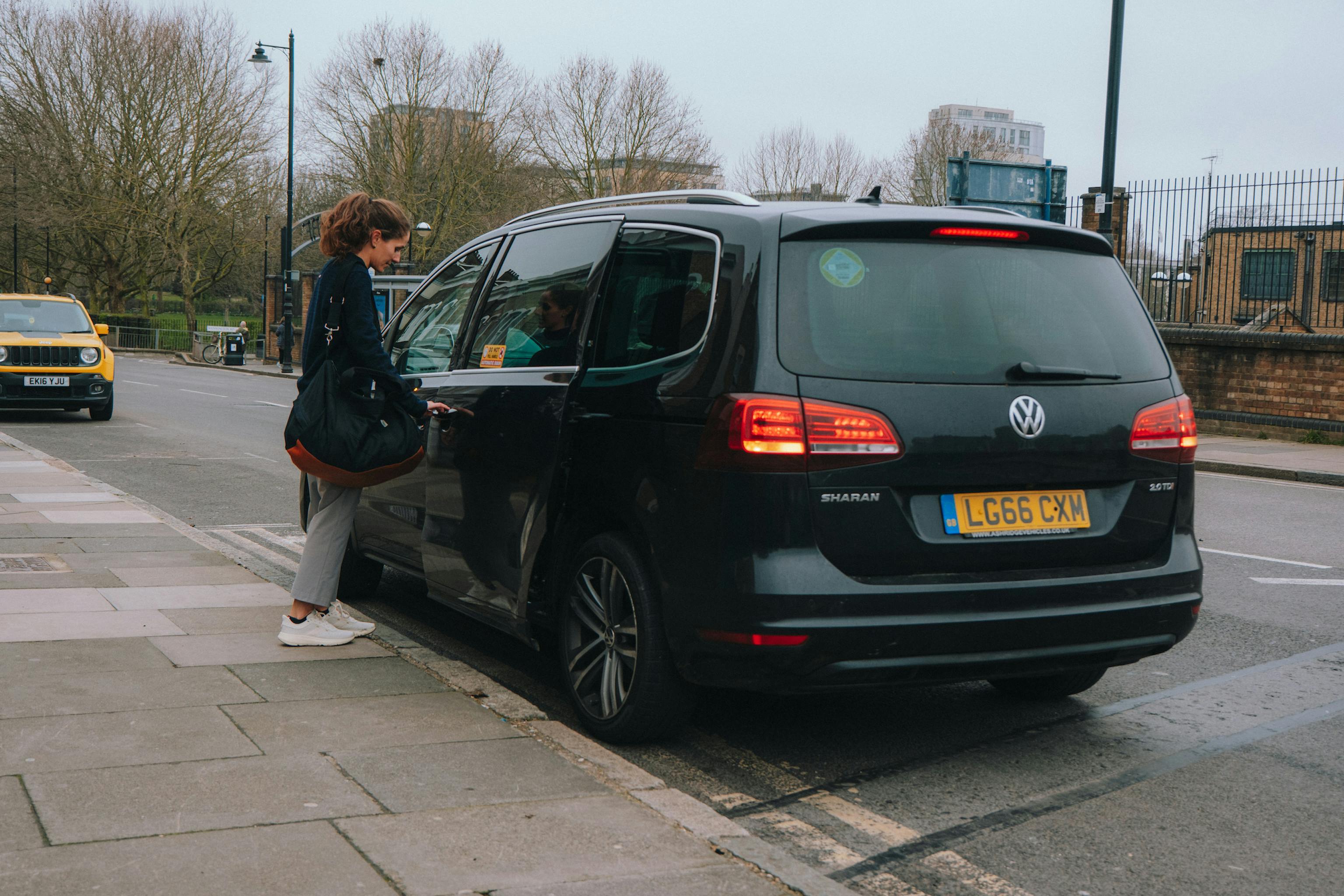 Rapid Transit
Runners are often moving quickly, even when off the track. Inspired by runners on the go, we designed a collection of movement-ready staples crafted for comfort and sophistication in transit.