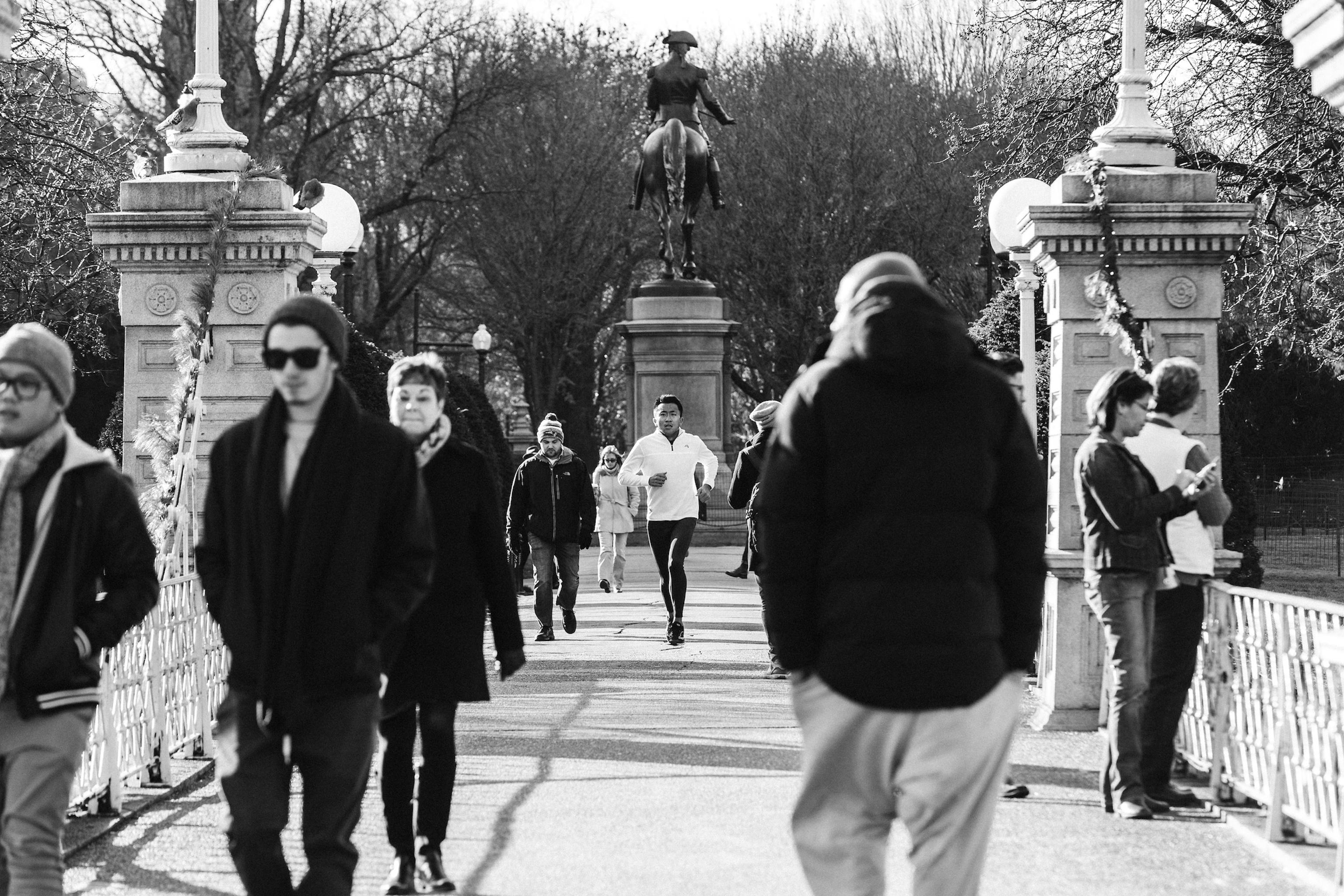 Run Commute
The Tracksmith guide to utility running
Photography by Emily Maye
Running is part of the solution
Long before racing or the concept of exercise, running existed as a mode of transport. We ran long distances to hunt, to relay messages and to celebrate being human. We ran because it felt good and it got us from A to B faster than walking. We ran because that's what humans do.
Now we're here in the 21st century, where it's not uncommon to drive to the gym to run on a treadmill, or to fly across the world to take part in a race, and we forget that running is first and foremost a mode of transport. Pick a destination, lace up, run. What could be more simple, and yet so at odds with what's normal?
But things are changing: things must change.
In light of the Covid-19 pandemic, we need to alter our behavior. Coronavirus requires us to rethink the way we live alongside each other, and in particular how we travel. The idea of starting and finishing every working day by standing on a packed commuter train, pushed up against strangers and sharing a limited supply of recycled air, is even less appealing now than it was in the innocent days of 2019.
All around the world, city governments are reclaiming street space to create the infrastructure to encourage active transport. From Boston to Berlin, Los Angeles to London, Sydney to Chicago, walking, running and biking are being promoted as the safest, most socially responsible ways to navigate the urban environment. Climate change was going to force governments to take action eventually, Coronavirus has simply forced their hand. The good news for us is that running to work, or to meet friends for coffee, or to pick up a few forgotten groceries will be easier as transport infrastructure is repurposed for active transport, and budgets are funneled away from road building and towards facilities that work for people, not machines.
Run commuting is nothing new. From Kenyan kids who build a world-beating base just getting to school each day, to sub-elite amateur marathoners who rack up 100 miles per week getting to and from work, commuting on foot is a time-efficient, healthy and inexpensive way to get to where you need to be. Sure, there are barriers, and of course, there are limitations on how much we can run each day, but with planning and practice, it's eminently possible, and enjoyable - very few people miss driving to work, but people who use active transport actually miss their commute.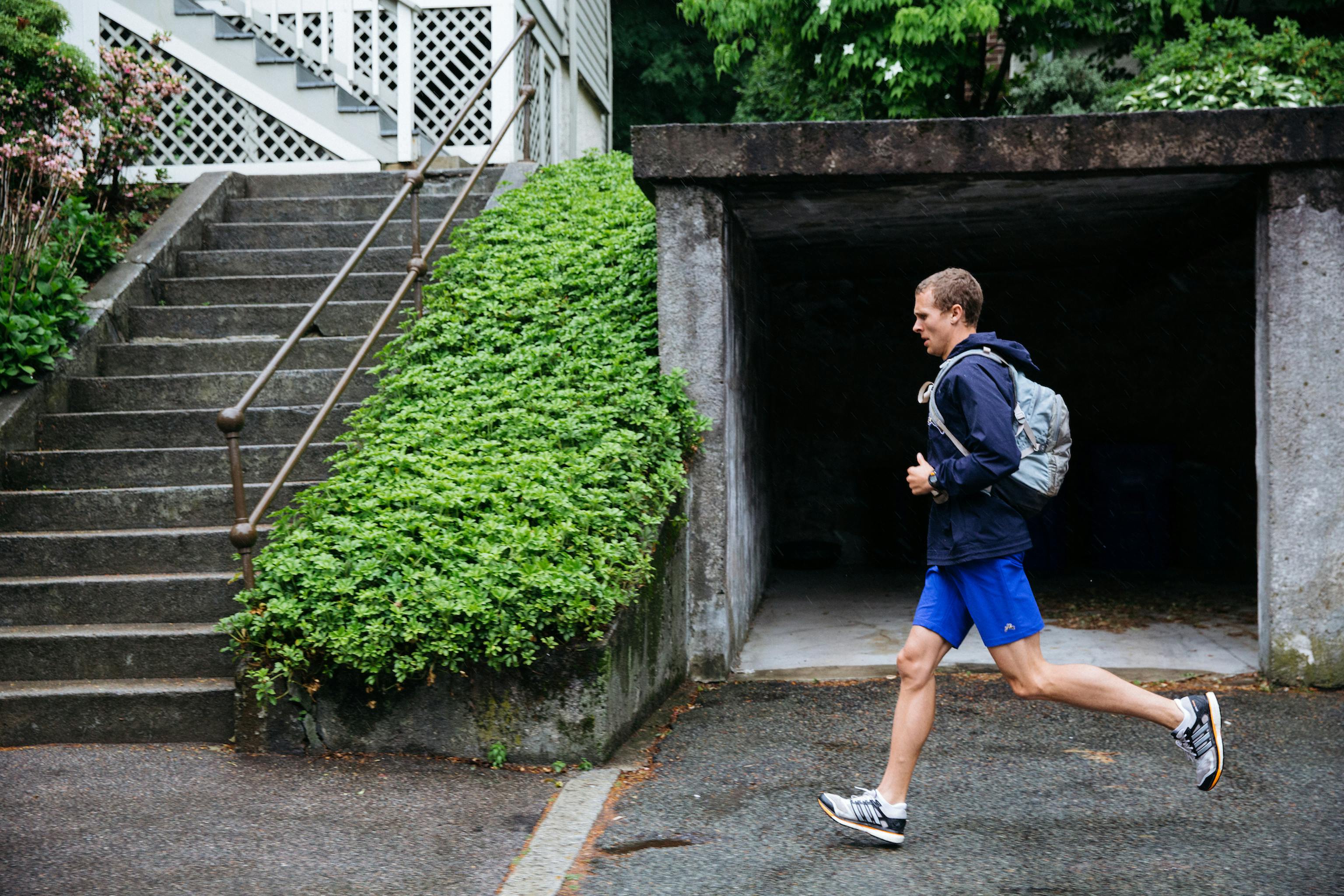 Why run commute?
Running is the original utilitarian form of urban transport and the advantages that existed for our ancestors are still just as prescient today:
Running is faster than walking: the average person walks at around 3 mph. If you can maintain 10 min/miles, you're travelling twice as fast as walking pace.
Running is faster than driving: In downtown Manhattan, average driving speeds are around 7 mph. That's 8:34/mile pace. Bear in mind that New York drivers also spend around two hours per week looking for parking spots, and it's easy to understand how even an easy run commute followed by a shower and a few minutes waiting in line for a breakfast sandwich can take less time than driving.
Running works well in combination with biking: bikes are great, but unless your commute is 10 miles or more, it's unlikely to have much positive impact on your fitness. If anything, biking can make running awkward: ride home, get changed, run, get changed, eat; who has the time? However, biking and running make great bedfellows over shorter distances. Say your commute is eight miles. Ride there on Monday morning with clothes for two days, then run home Monday night. Run to work on Tuesday morning, ride home Tuesday night.
Runners never get stuck in traffic: when you run, you know within a minute or two when you're likely to arrive at your destination. There's no risk of getting caught in traffic, being stuck on a broken down train or getting a flat tire.
Running is the perfect socially distant mode of transport: by running rather than taking the bus or the train, you come into close contact with fewer people, and you're not stuck inside breathing the same air as strangers.
Base miles are the best miles: since Arthur Lydiard introduced the idea of long slow miles as the base of running fitness, we've come to recognize that the more miles you can run without breaking down, the faster you'll likely be come race day. The problem for most of us is finding time. Run commuting is the most efficient way to add miles to your weekly total without eating into recovery/family/social time.
Running is cheap: compared to the train, or driving and parking, running is cheap. At worst, you have a great excuse to treat yourself to more shoes and a fancy lunch.
Running has a minimal carbon footprint: assuming you'd have been wearing clothing, breathing, and consuming sustenance, however you chose to get to work, your carbon footprint should be lower through running than any other mode of transportation.
Running is the best way to learn a city: there's a lot to be said for passing through a city at a human speed, feeling the changes in the seasons, watching the minutiae of the city change from month to month. New routes, new faces, new oases of calm - it's all there to be discovered when you travel on foot.
Commuting gives running a purpose: on days when motivation is missing, the necessity of getting from A to B will get you out the door or get you home.
Active transport makes you more productive at work: people who get to work by active transport self report that they're more productive than their co-workers.
Commuting makes you more resilient: quitting isn't an option - you have to get home, whether you feel good or not.
Commuting teaches you to run slow: if you're carrying a pack, you're probably not going to be thinking about pace as the primary judge of a run's quality. If you're also running doubles, at least occasionally, eventually you'll find a pace that is slow enough to not detract from your performance-oriented sessions, but fast enough to get you to work on time.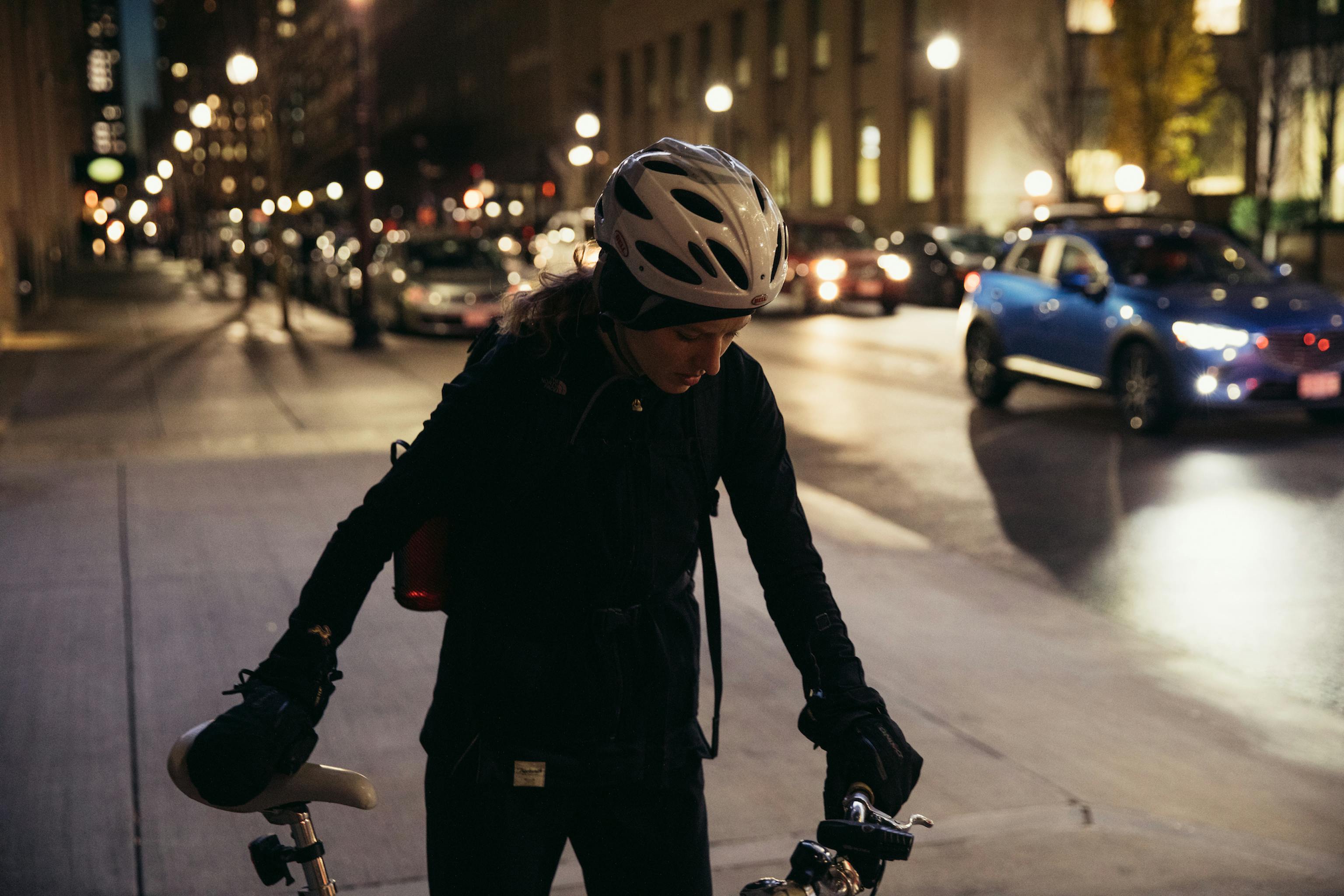 The Route
Choosing a good running route is an art as much as a science, and often the best route changes from hour to hour, week to week, month to month. Tourist areas might be brilliantly runnable at 7:30 a.m., but complete gridlock at 7 p.m. During the winter months, lighting will be important for personal safety, whereas in the summer when there's more light you might be lucky enough to incorporate more parks and green spaces. The real secret is to try elements of a route in advance so you're not getting lost at 8:55 a.m. on Monday morning.

Strava's route builder is a useful tool but there are general principles to follow:
- Green space is preferable to busy roads - don't leave the car behind only to choke on drivers' fumes. Going slightly further to pursue a riverside trail will put you in a better frame of mind than taking the direct route alongside six lanes of traffic.
- Greenways, shared use bike paths, parks, rivers and canals: these are the places the run commuters commune.
- Road crossings suck. Take Manhattan - following the Hudson and running an extra half mile can be quicker than taking one of the Avenues and stopping to cross every 90 seconds. As runners, we value momentum - pick routes that allow you to keep moving.
- Your safety is vital - there's no point taking routes that make you feel vulnerable.
- Where possible, coordinating with teammates and co-workers will make run commuting more enjoyable.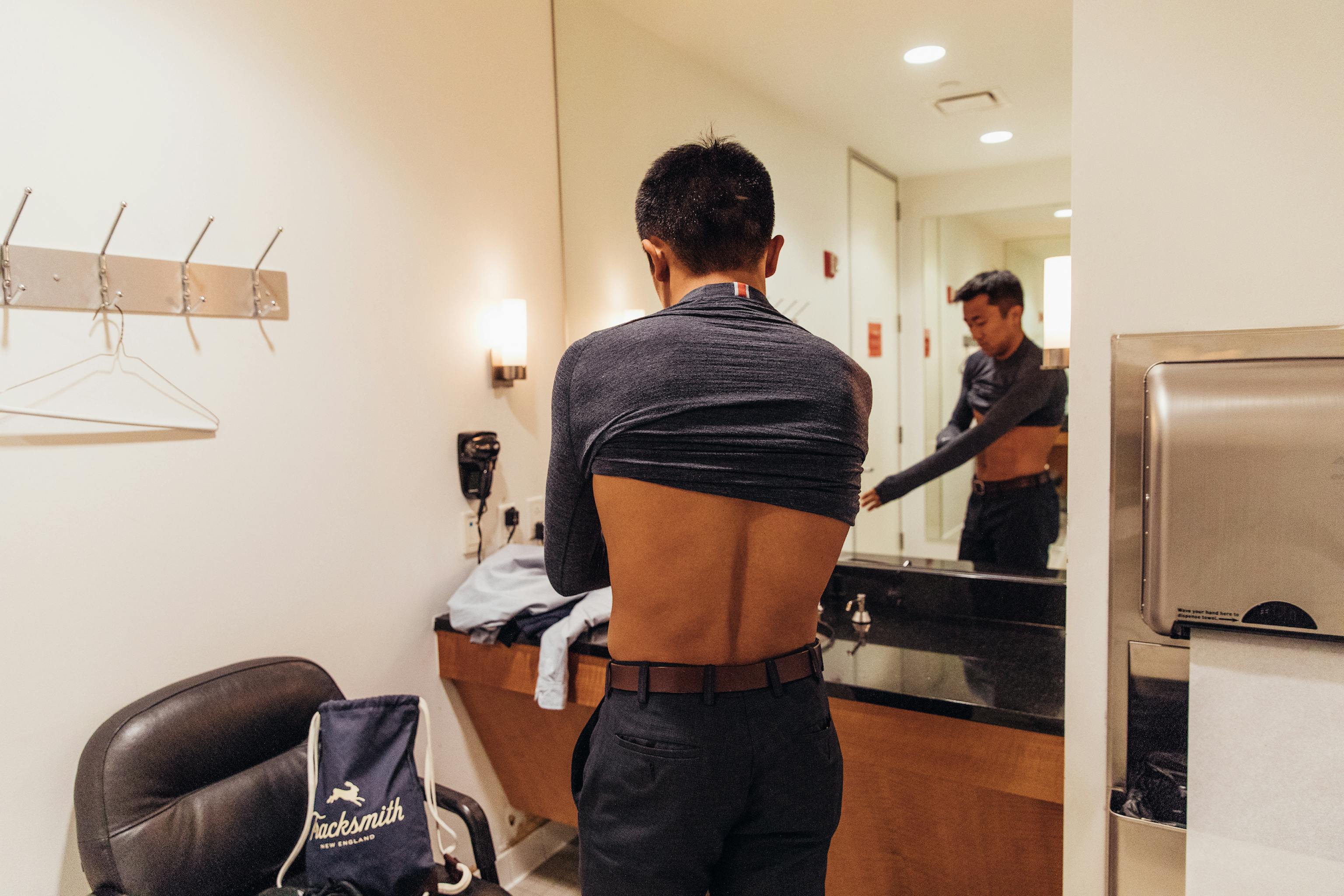 The Practicalities
Good run commuting takes planning. These are some of the lessons we've learned over the years.

- Carry as little as possible.
- A laptop is like an ACME anvil on your back. It might be ok for 3 or 4 miles, but try to work it out so that you can leave it at work.
- Invest in a proper backpack, which is one with a waist strap. Do the straps up tight.
- It's useful to think of run commuting as supplementary easy miles at first - you don't need to be doing a fartlek with a loaded rucksack on your very first day.
- Leave some clothes at work - especially underwear and a warm coat.
- If your work doesn't have showers, join up with other active commuters to lobby for one and proper changing facilities.
- Don't eat too much in the afternoon before your run home. Seriously, those 3 p.m. birthday donuts are like kryptonite to the run commuter.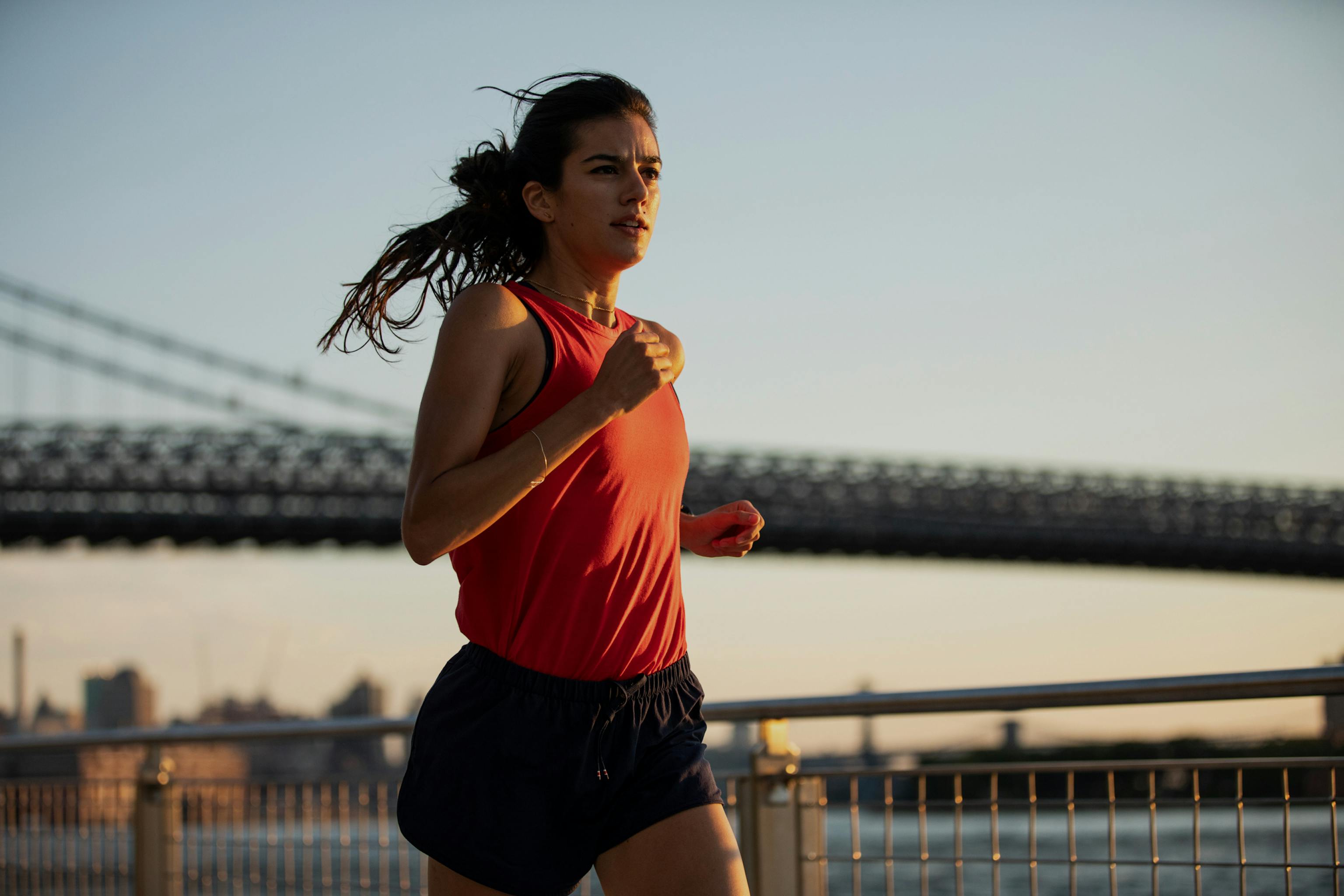 This season we've introduced our first-ever Run Commute Collection, featuring tailored staples for active transport made from Merino wool and developed with support from The Woolmark Company. Merino, Mother Nature's performance fabric, is the ideal material for a run commute: breathable and wicking, with a sophisticated feel that won't look out of place if you stop for coffee, it dries in a flash and won't retain odors for the run home.
We tested the kits out on the roads in London and New York by commuters Leon Cerrone, Nicole Loher and Meggie Sullivan. Read more about the runners and the kit in the Run Commute Lookbook.