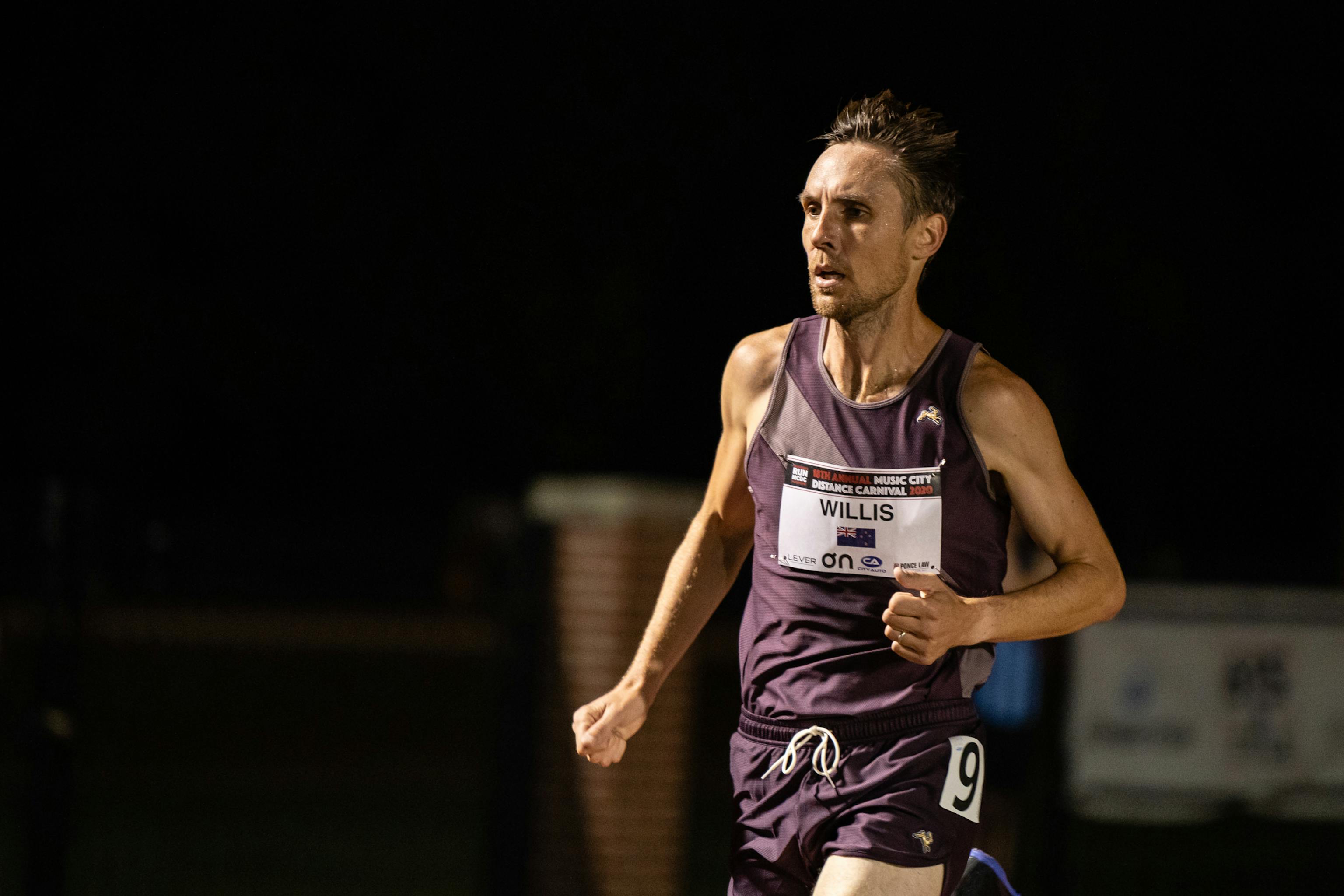 The Beat Goes On
Nick Willis at the Music City Distance Carnival

Photography by Johnny Zhang
It may look different but race day is still sacred. On Saturday August 15th, eager to test his speed and shake off the cobwebs of a season without competition, Tracksmith's Nick Willis flew to Nashville to race the 1500m at the Music City Distance Carnival, his only event of the 2020 summer season. With distancing measures in place, it was a different experience for athletes, fans and organizers alike, but the spirit of competition was unchanged.
We caught up with Nick after the race to hear about his experience of a unique event and a unique season.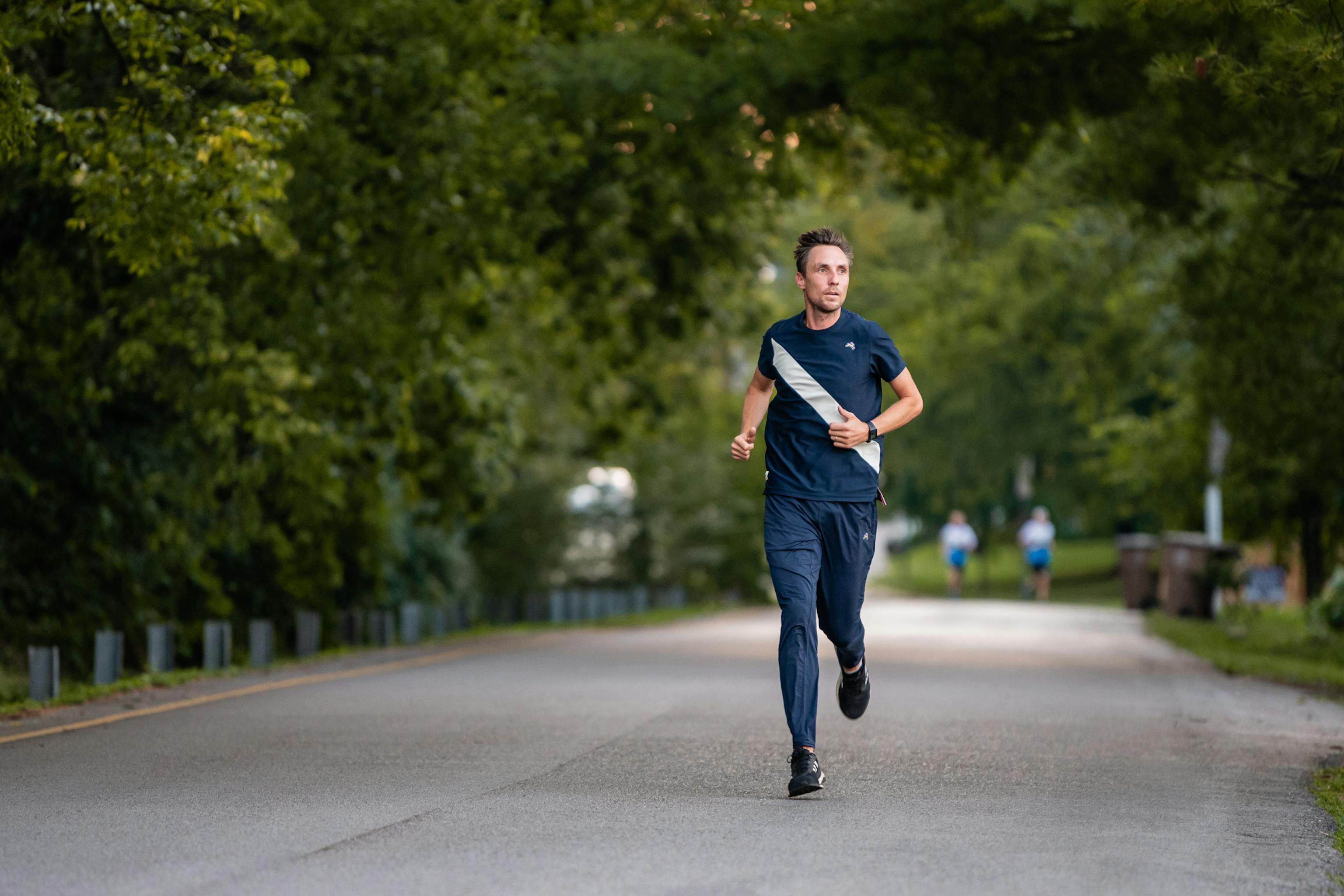 With 2020 overshadowed by events outside of our control, and so few opportunities to race, the Music City Distance Carnival stands out. How was it?

It was a really cool event to be a part of in that you could sense it was a unique event in US track history. It was wonderful to see old friends and familiar faces from the circuit, but also be respectful of the occasion. Only the athletes from the active race were allowed within the track facility and the rest of us were back at the warm up field waiting for our turn. You would hear reports from runners after they returned to see how the races went.
I watched Monaco from the airport gate right before departing for Nashville and almost missed my flight as Cheptegei broke the World Record. We begged the gate agent to wait two more minutes so we could watch the final two laps! That was a great way to get back into the track season mindset.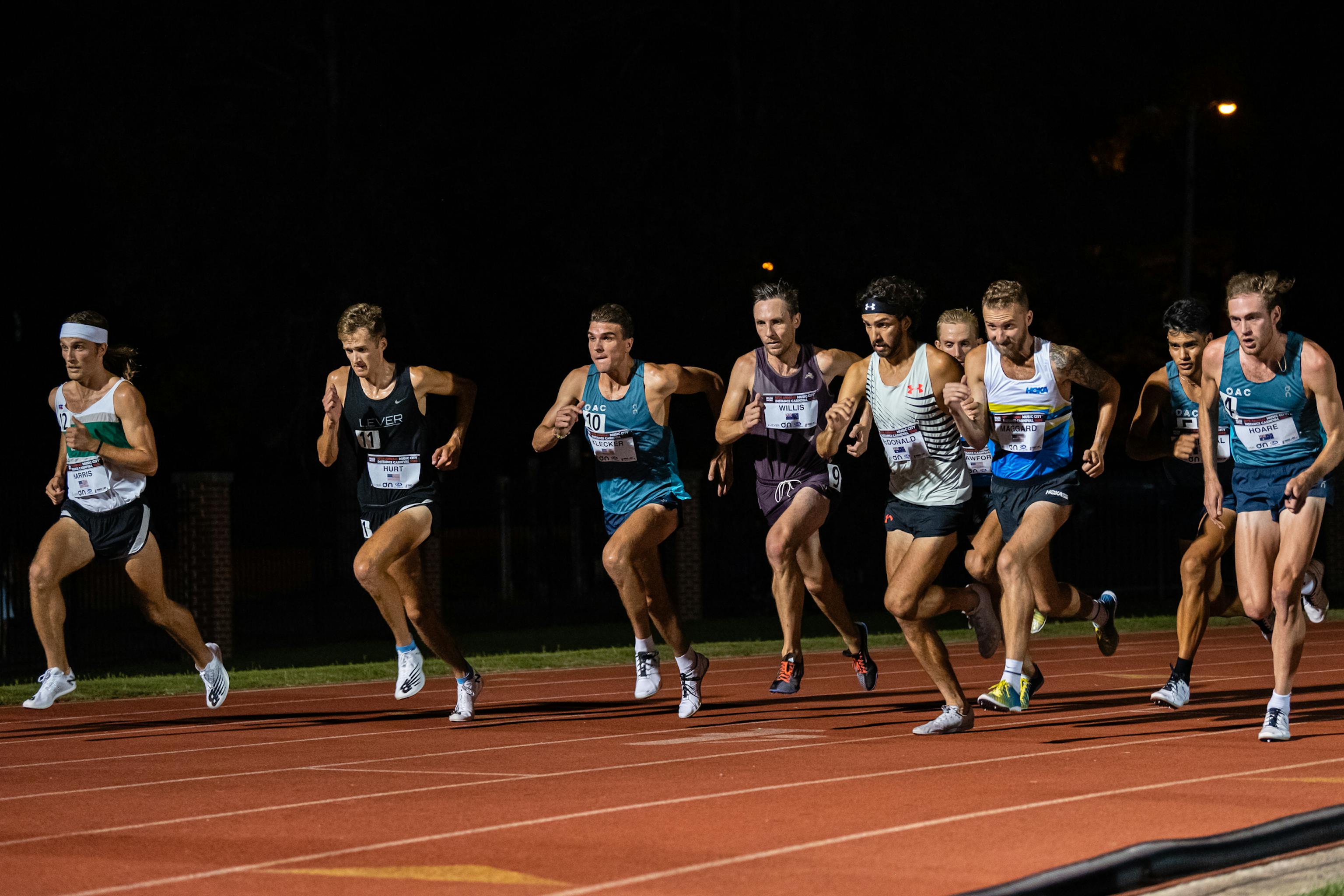 With it being so late in the year to be starting your season, did you still get those first race nerves?

No I didn't feel any nerves, surprisingly. I think we all just felt fortunate to have the opportunity to race at a real event. I could sense the new young pros were excited to get after it. There was an intensity about them, and that showed in the way the race played out. They were really keen to finally get to show their fitness and reap the rewards of the hard work they had put in during the lockdown. It didnt matter that there was no crowd in the stadium, we were all buzzed to be racing. The track was hard and fast and it felt awesome to be called to our marks after such a long break from racing. The weather was perfect too.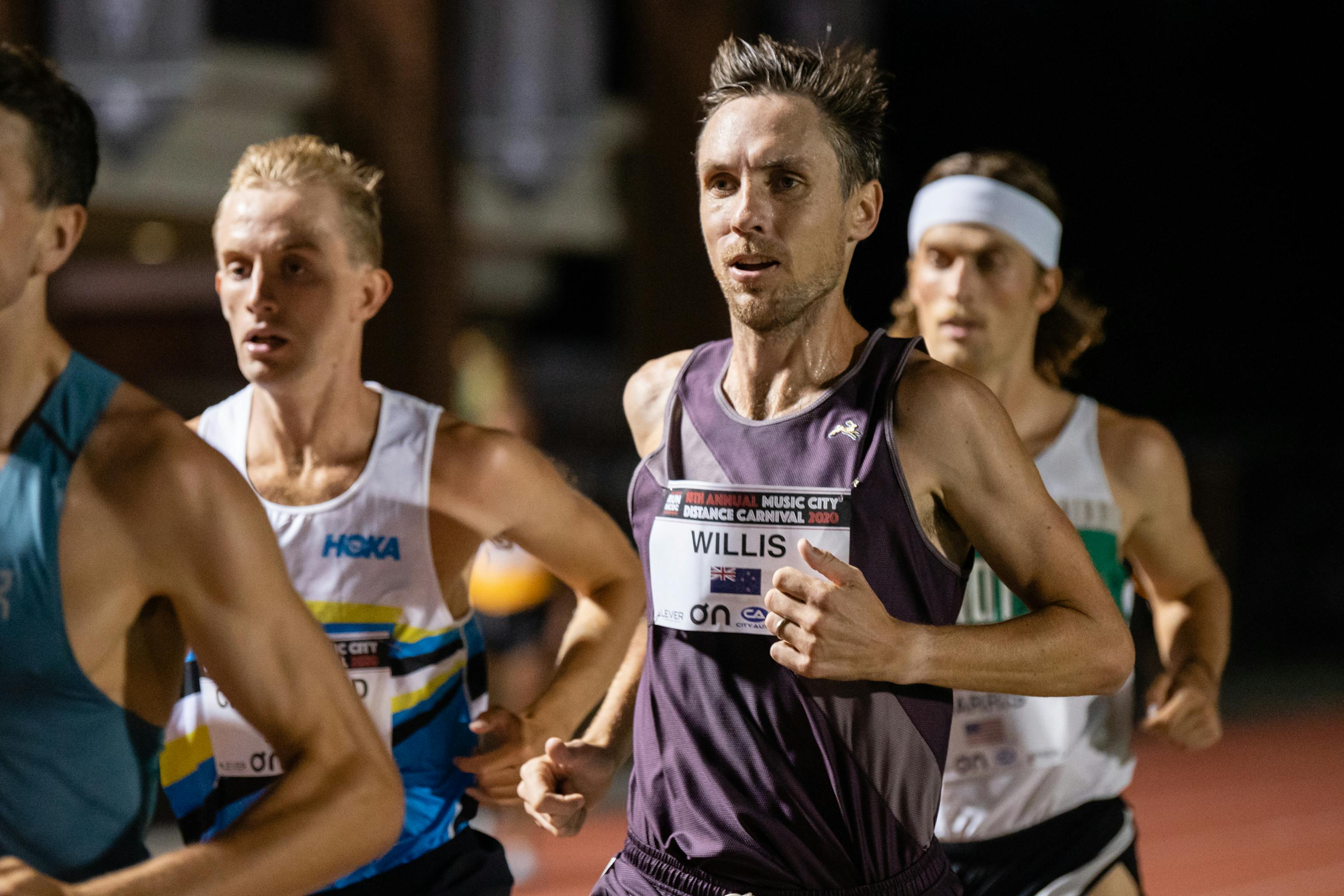 How easy is it to predict where you're at in such a weird year?

I was way off in my estimation of race fitness. Sometimes you can come in and pop one right off the bat, and other times you need several races to get sharp. This year I'm definitely rusty. That's one of the things I've found as I've aged - it takes longer for the race sharpness to come around in a season.
Do you think this year is any kind of prediction for 2021 or will next year be a completely clean slate?
We know from this event that you can put on a quality meet even with very strict covid protocol. I think more events will take place next year even if things don't improve in terms of the virus. I'm hopeful though that testing efficiency greatly improve and that will be key to hosting more events including the Olympics.
What's your plan for the rest of the year?
I'm going to complete my cycle of sharpening workouts over the next month regardless of whether I race again or not. Then I'll take some time off in September before building up for my 2021 campaign.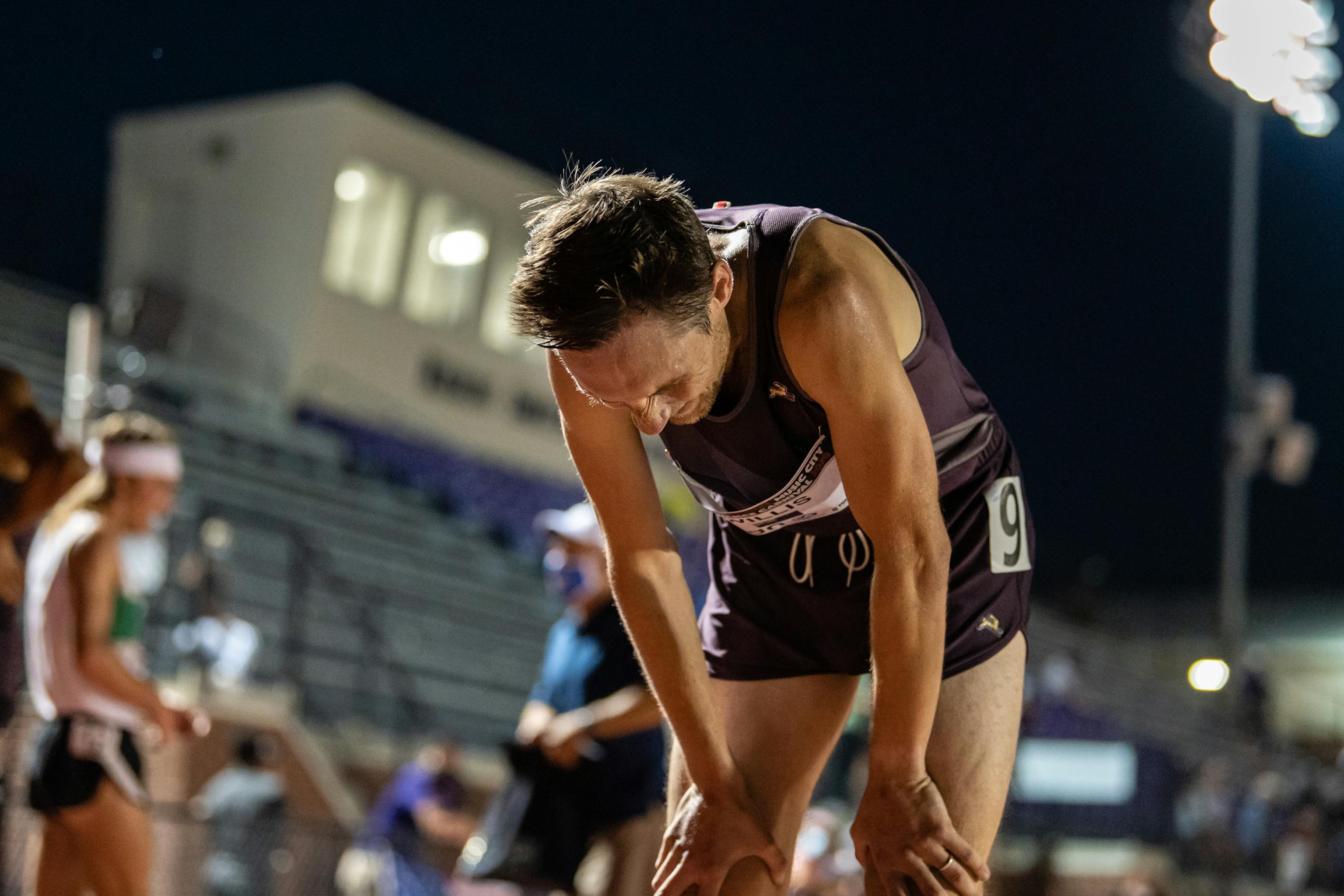 Race in Van Cortlandt
Nick tested his speed in Nashville in the Van Cortlandt Singlet in Plum/Mulberry and Shorts in Plum, part of our new Fall 2020 colorways. Inspired by Track and Field traditions of the 19th century, when sashes were sewn on singlets as a symbol of personal excellence, the Van Cortlandt Collection is designed for testing your mettle, whether you're chasing the competition or the clock.