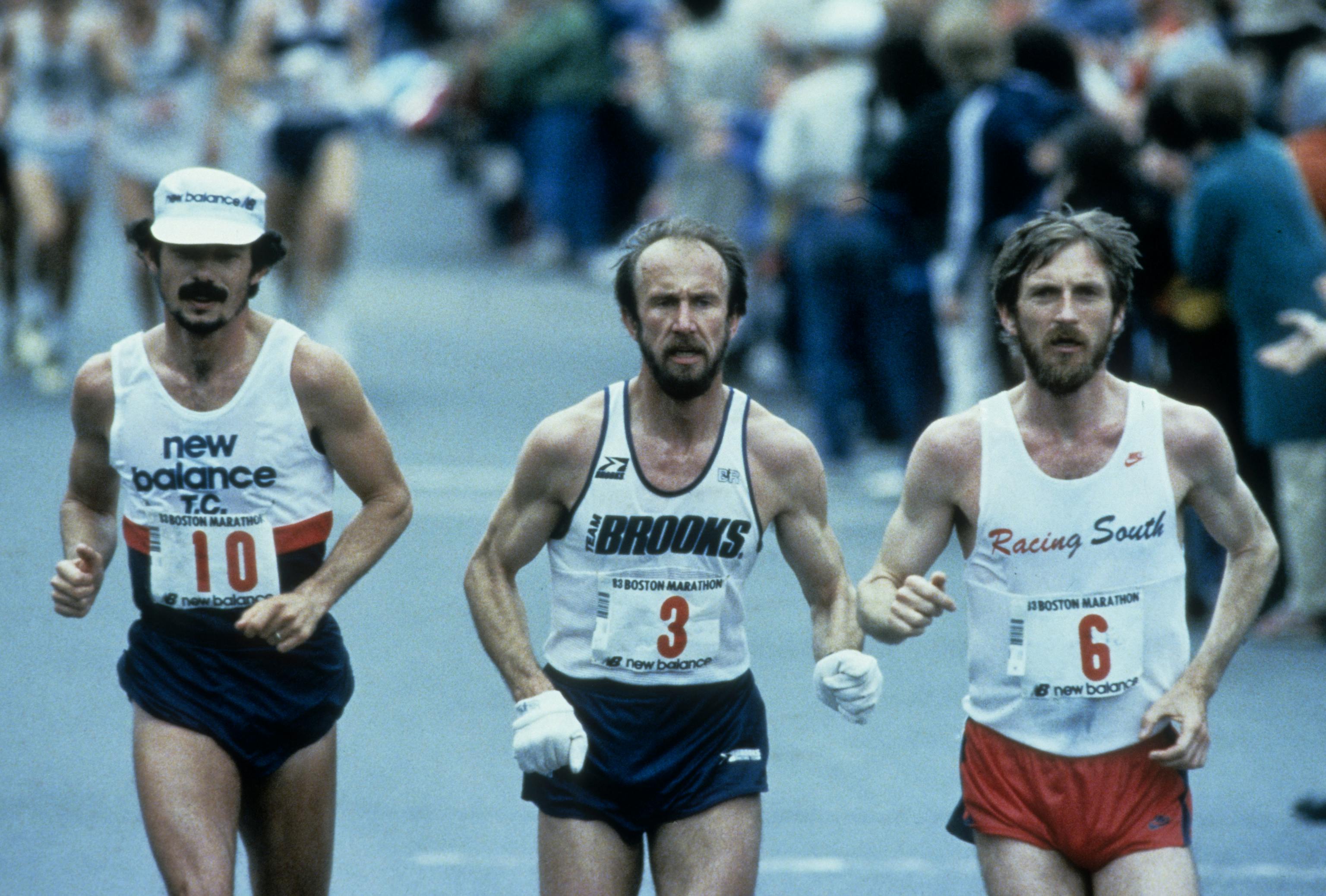 The Hare AC roundtable:
Greg Meyer
Greg Meyer is the 1983 Boston Marathon Champion. He recently joined Hare AC on Zoom for a roundtable discussion, looking back at his career, his training, and his love of all things running.

On his start in running:
"Like most people you fall into it. I ran cross country in HIgh School and progressed enough that I was able to go to the University of Michigan on a scholarship, which is where Ron Warhurst comes in. It's been his training philosophy that I followed through the years. I was never the top American in college, but I was improving.
"I had the chance after meeting Bill Rodgers to move out to Boston and train with the Greater Boston Track Club. This is rare for a coach, but Ron said, 'I've taught you all I can, GBTC are one of the best clubs in the world, go and see what they're doing, and let me know if there's anything I can use on my guys.'
"I didn't do well with it. They were marathoners and they were doing all the long, slow stuff, and with Ron, we didn't do slow stuff. I had no inkling that I would ever run a marathon, it was all about becoming a better runner. It was only after two years out there that I thought about it - that was after I beat Bill Rodgers in a 10k in Boston and set the American record. It was only after being zinged by Tommy Leonard (the bartender at the famous Eliot Lounge) that night, that I thought I'd best run a marathon or these guys will never accept me"
On moving to the marathon:
"I did my first one in 1980, the Detroit Marathon. BIll Squires, the GBTC coach, wanted me to run to win and to think about the marathon as just another race. So I went to Detroit and ran 2:13. Next year I went to Boston: I thought I was fit, and I remember taking the lead at mile 18; the instincts were there, but I didn't have the strength to back it up. It's the years and experience over that distance that count. I remember being on a run with Bill Rodgers, round Cleveland Circle where his store was, and he said, 'it's not what you can do in a day, or a week, or a month, it's the years you can string together. That's when you get strong.' He was right. It took me two more years to feel really strong going into Boston."
On the modern era:
"There are a bunch of things we could have done differently because quite honestly, the marathon ruined me. We didn't know any better. But we knew what it meant to race - Squires believed in becoming race hard before your goal race. You need to know what it's like to bleed a little.
"People nowadays are so focussed on time. We never talked about pace. We talked about what it would take to break people in the middle of the race. That's how Bill Rodgers did it. He ran till he broke you then he won the race. It doesn't matter how fast you run in second or third - nobody remembers!"
Join the call, become a Hare
Every week Hare AC members are invited to join a Zoom discussion with some of running's biggest names. To join the call and gain access to these hour long discussions, become a member of Hare AC, Tracksmith's global community of amateur athletes. Members also receive a Hare AC singlet and access to exclusive club kit, and are eligible for an annual PR bonus.