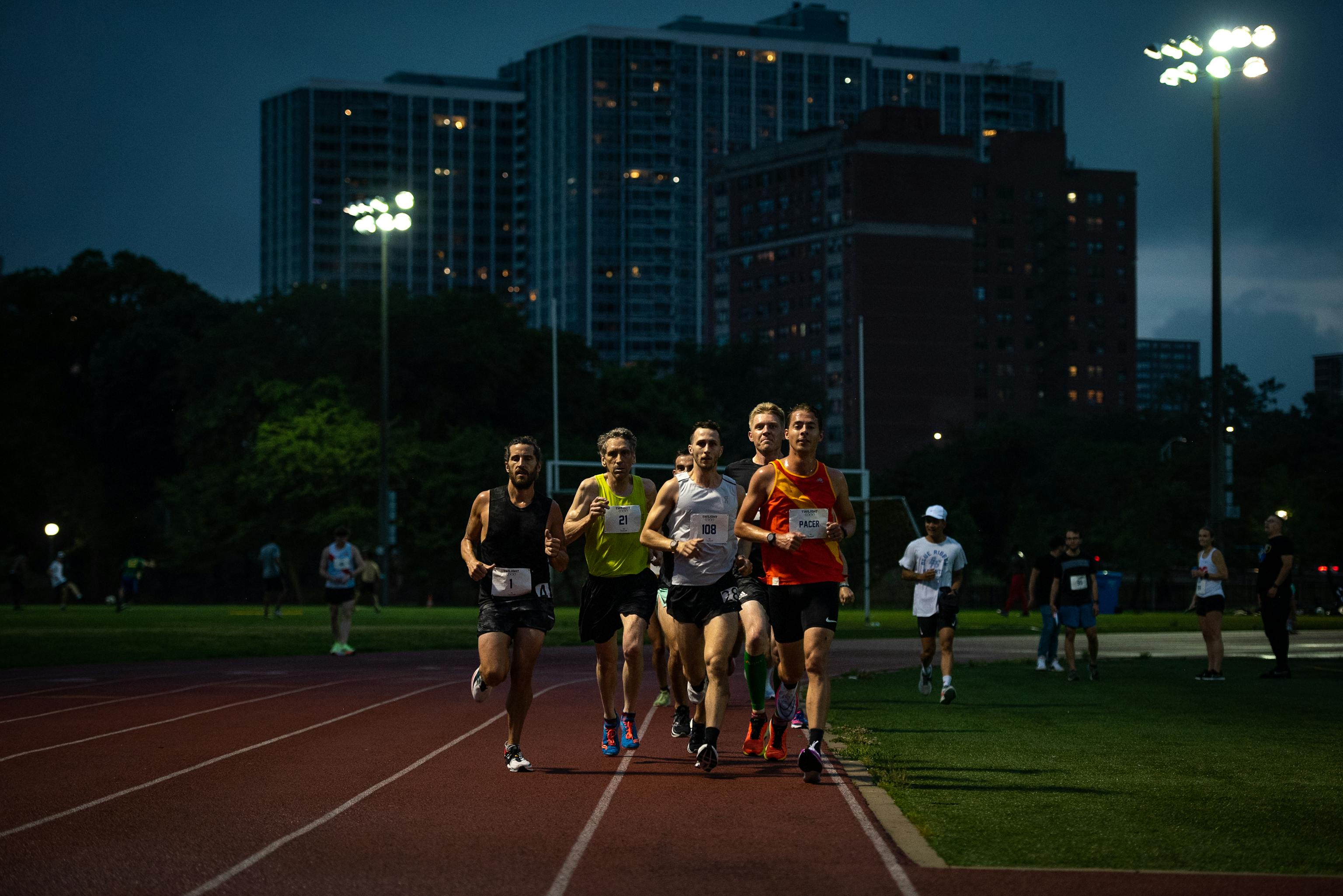 TWILIGHT 5000 SERIES RECAP
Under the Lights
The Twilight 5000 series started with a few low-key races on the Charles River, almost four years ago. Organized by the Boston Community Team, the goal was to provide an opportunity for some fast summer racing with an emphasis on fun. The races were a hit and the next year we dialed things up, bringing the series to the track. It was clear from the first heats under the lights at MIT in Cambridge, that there was something special going on. Sure, running 12.5 laps could be boring – but for so many of us, racing on the track is either entirely foreign or a relic of speedier days. Add in music and a supportive crowd and you have an atmosphere that's ripe for exciting performances.
Over the last two years, we've worked to bring the Twilight 5000 series to more cities. 2022 was our most ambitious year yet, with eight cities hosting two events in July and August. Over 4,000 runners participated, with hundreds of PRs snagged. What follows is a photo-essay with stories from the racing.
Enjoyed your experience at the Twilight 5000? Stay up to date with the latest events, product launches, news and more by subscribing to our weekly newsletter.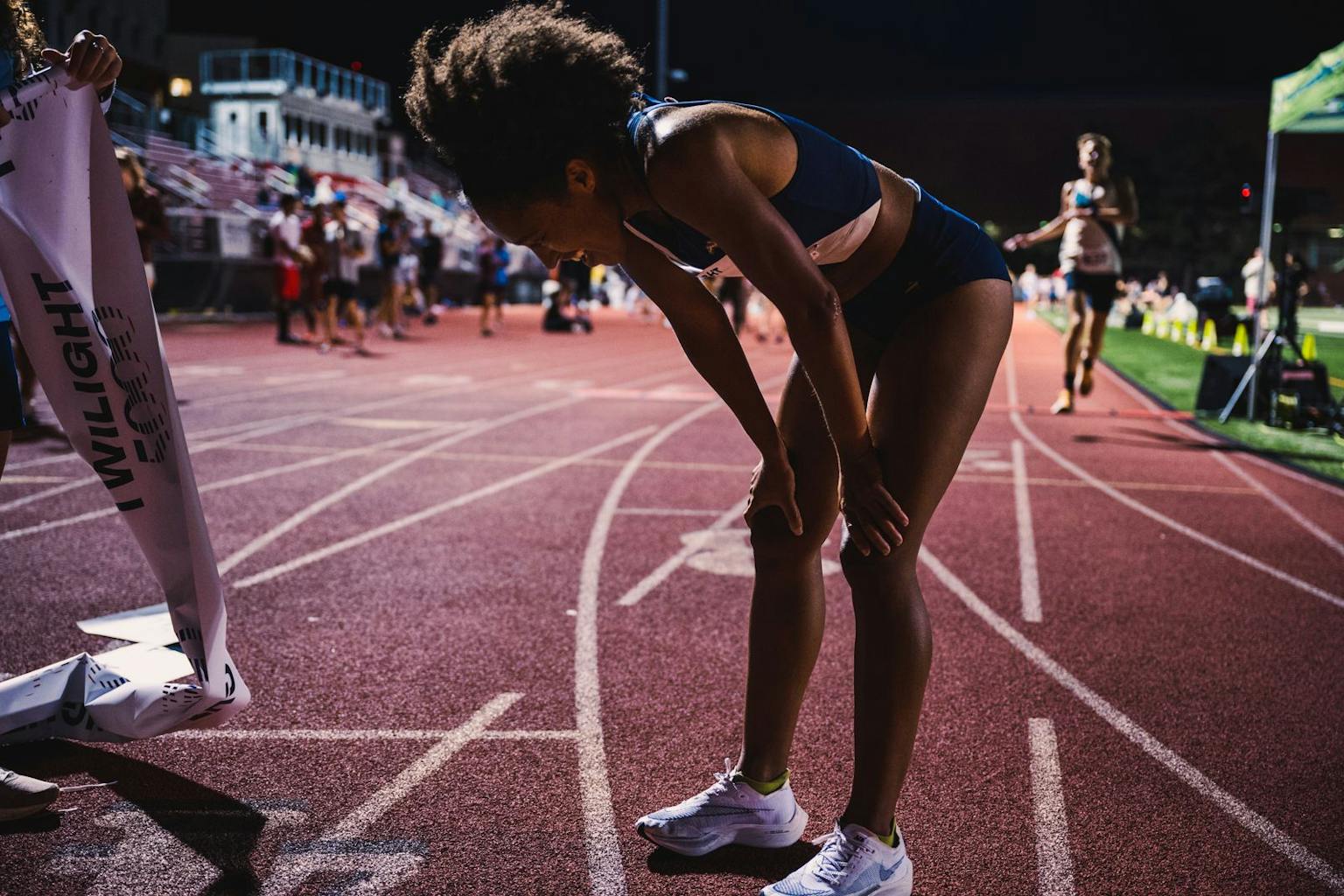 Boston
Photography by Adam Parshall
"I came to running late (never ran on a team when I was younger) and I'd never experienced the track meet vibe, so this was really cool for me. A little more of a "real runner's event" than a typical local road race, but it wasn't overly serious or intimidating either. I also have a toddler, and she loved getting to watch the race. She's used to going to road races and seeing dad run by for 5 seconds, but the track made for a much better spectator event. She's been talking all morning about "when (she's) bigger, she's going to run that race too."
RYAN FLYNN
Chicago
PHOTOGRAPHY BY CHRISTIAN RASMUSSEN

"I ran 2 seconds off of a (very old) PB and crushed my goal by 19 seconds. I wouldn't have been able to do this without the great set up and pacing."
VANESSA JOHNSON
"I straight loved this event. It was so much fun. I was a little worried about racing that long on the track (I have done miles and less), but it was really great. The atmosphere, the different clubs and people, and the social scene made it even more fun. The whole idea is just a total home run."
DAVID MURPHY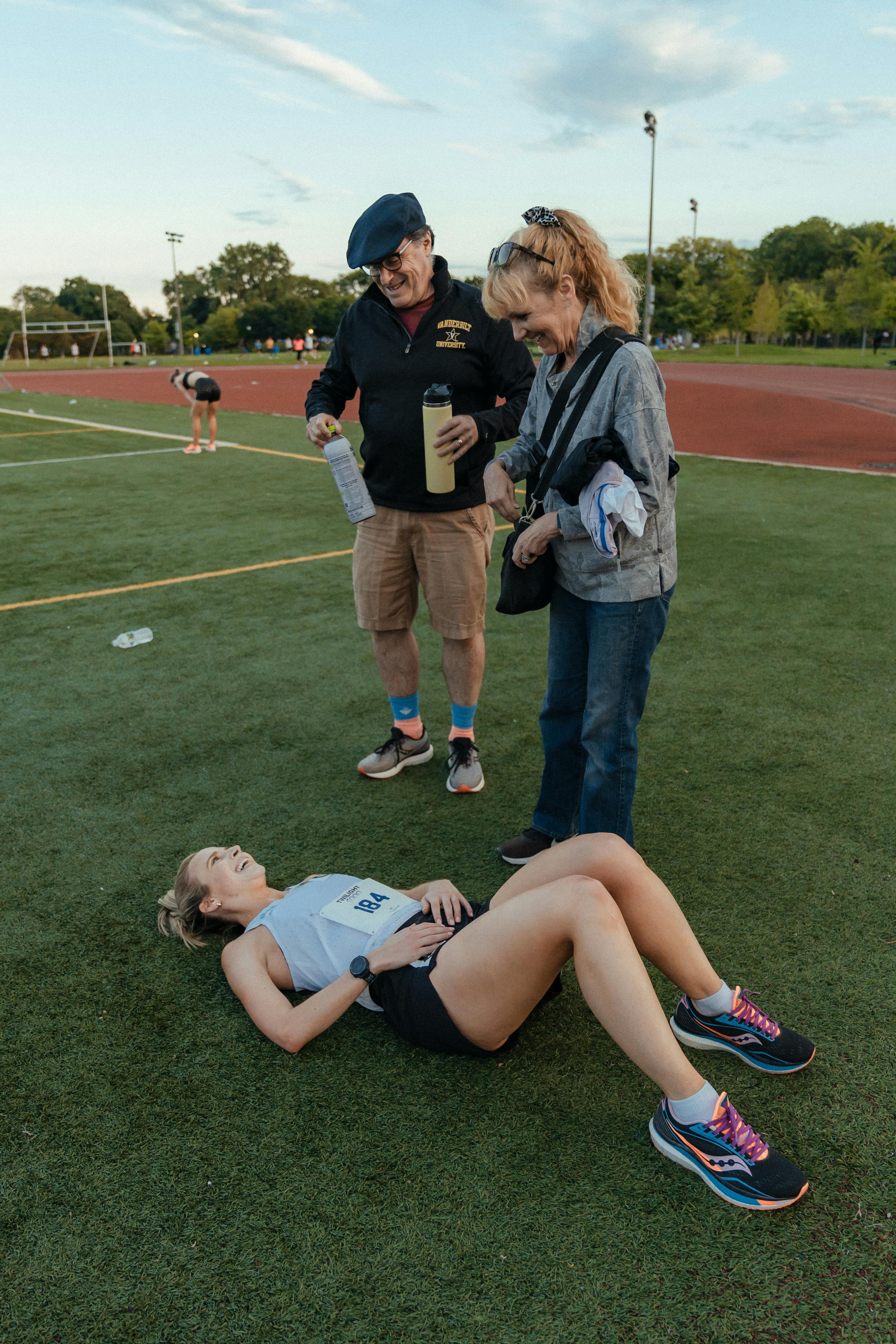 Los Angeles
PHOTOGRAPHY BY STEVEN CARVENTE
"Truly felt like an elite with the official starters, clock, professional photographers. Music was helpful. I had so much fun. I've been a track lover since I was 11, ran through college and now just an old lady coming back from a TFL injury. My PR is 20:57, and I ran 27:20. My goal was to run under 9 mins a mile and hopefully run pain free. And it was! I couldn't think of a better way to celebrate my birthday yesterday!"
Lizetta Yanez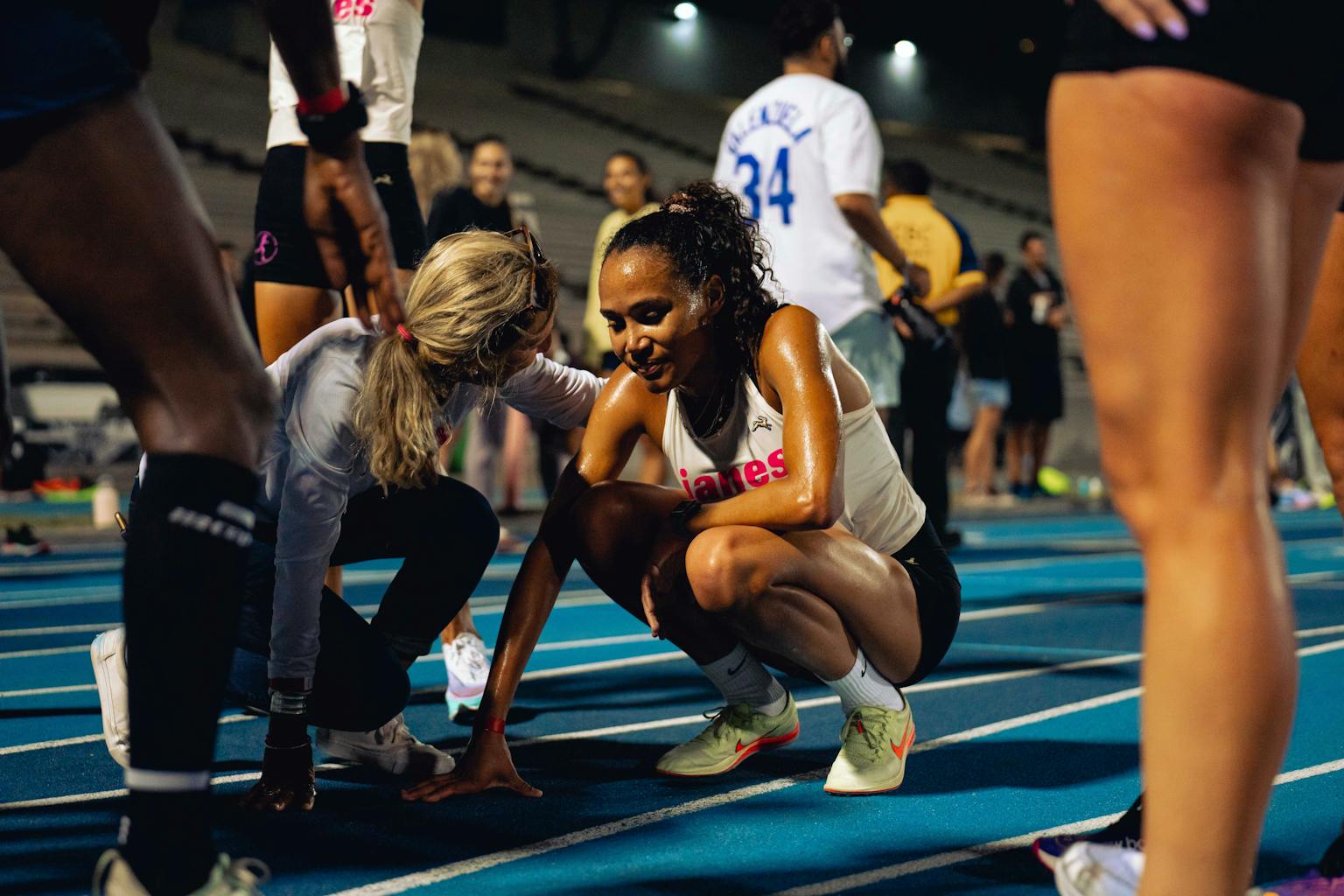 "I am an Oxy alum, and played football 98-2002, so it was so much FUN to come back and run that track with everything that's happened since then. This experience was awesome by itself. I did my best times, with the context of being in recovery. In March I overtrained for my first 50 mile race, suffering a huge setback because of my left IT band. I persevered and did my 50 miles in May, and really had to rethink how to heal my body, which led to me trying sandals. After having done a half marathon in the Mojave on a dirt road last weekend in sandals, I saw this run as my first real test of restoring my knee and transforming my running form. I did my fastest three miles, and no knee pain. Last night told me I am on the right track (ha!), and now it's time to train for my first 100."
GENE DEAN

Washington D.C.
PHOTOGRAPHY BY JAMES MAJEWSKI
"I've been competing in track & field for 44 years. Whenever there's a new track event, I wonder if the people organizing it know what they're doing. If not, it can be kind of a bummer. But you guys totally nailed it! I've run in everything from informal all-comer meets to national championships (indoors and out) to (just a couple weeks ago) the Masters World Championships in Finland, and this was one of the best organized and most fun events ever! I loved having a competent pacer to chase - after the first lap, Molly absolutely nailed every single lap the whole rest of the way. That enabled me to hang onto the pace I wanted for the middle of the race, when it's hard to stay focused, and ultimately run about 20 seconds faster than expected. I plugged my time into the age-grading calculator I use to find that Wednesday night's race was my best race ever of any distance and type! My son, his girlfriend, and a few friends are all doing the DC races, so now we can have a little friendly competition from opposite coasts. This is a great idea and you executed it perfectly."
Marty Beene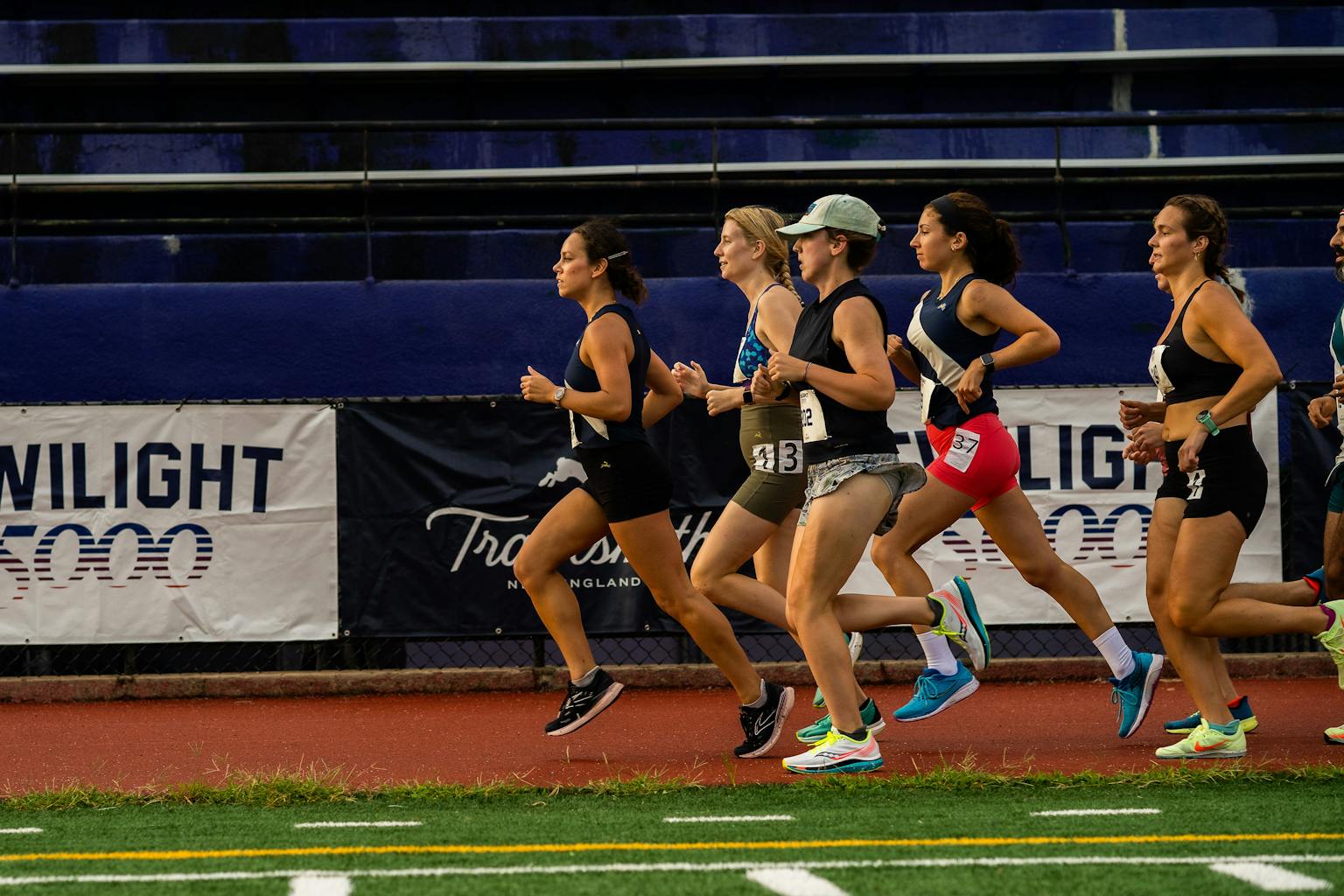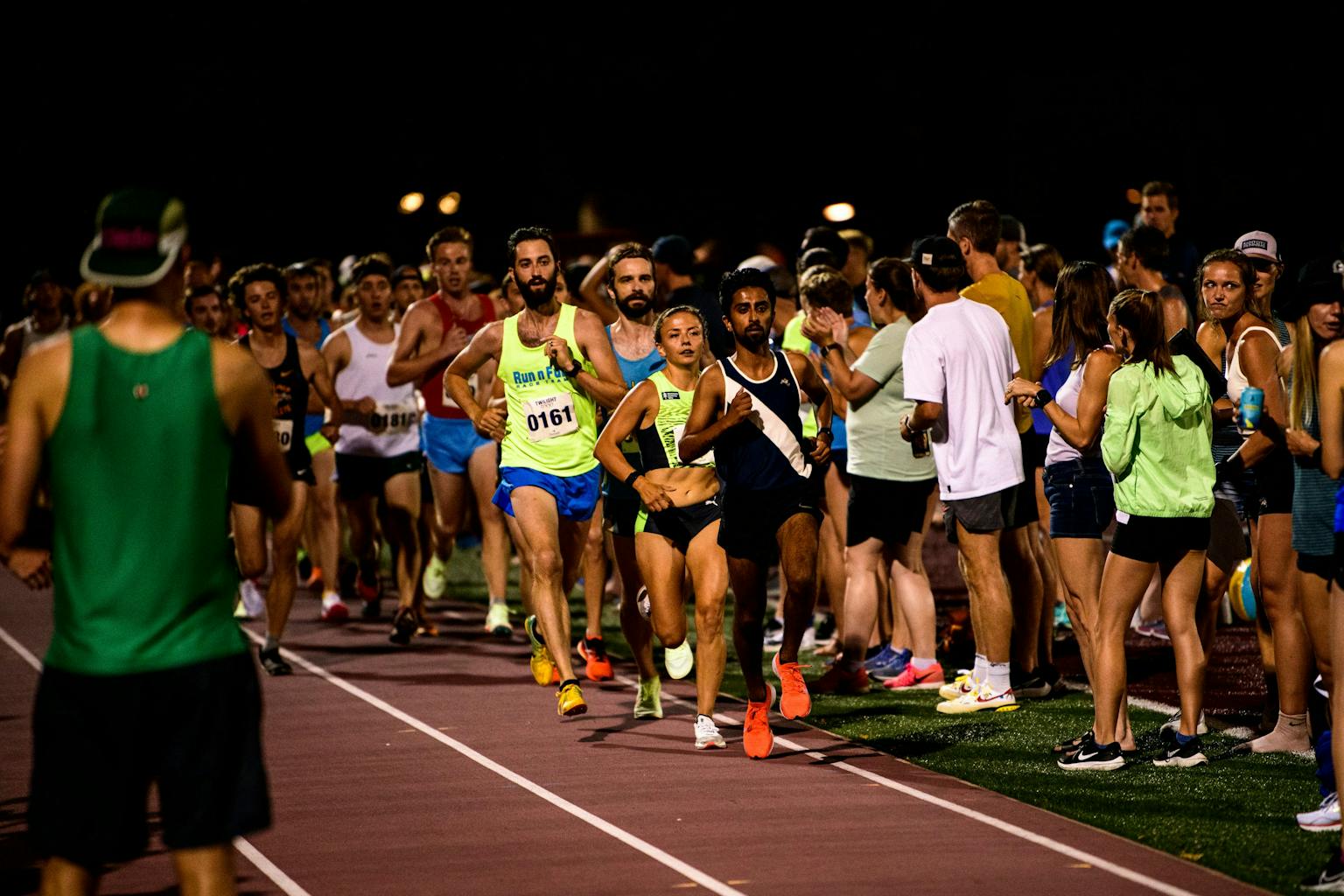 Twin Cities
PHOTOGRAPHY BY STEPHEN MATUREN
"Absolutely loved it! I've only really been a runner since about the beginning of the year. I have enjoyed how most runners are so supportive and inclusive. This was no different. I had a great time! The icing on the cake was that Carrie Tollefson was on the mic, as the PA announcer. She is wonderful!"
Michael Hall
San Francisco
PHOTOGRAPHY BY TONY
DIPASQUALE
Run it Back
We can't wait to run these races back in 2023, but most importantly we want to know:
Where should we bring Twilight 5000 next? Submit your city here.