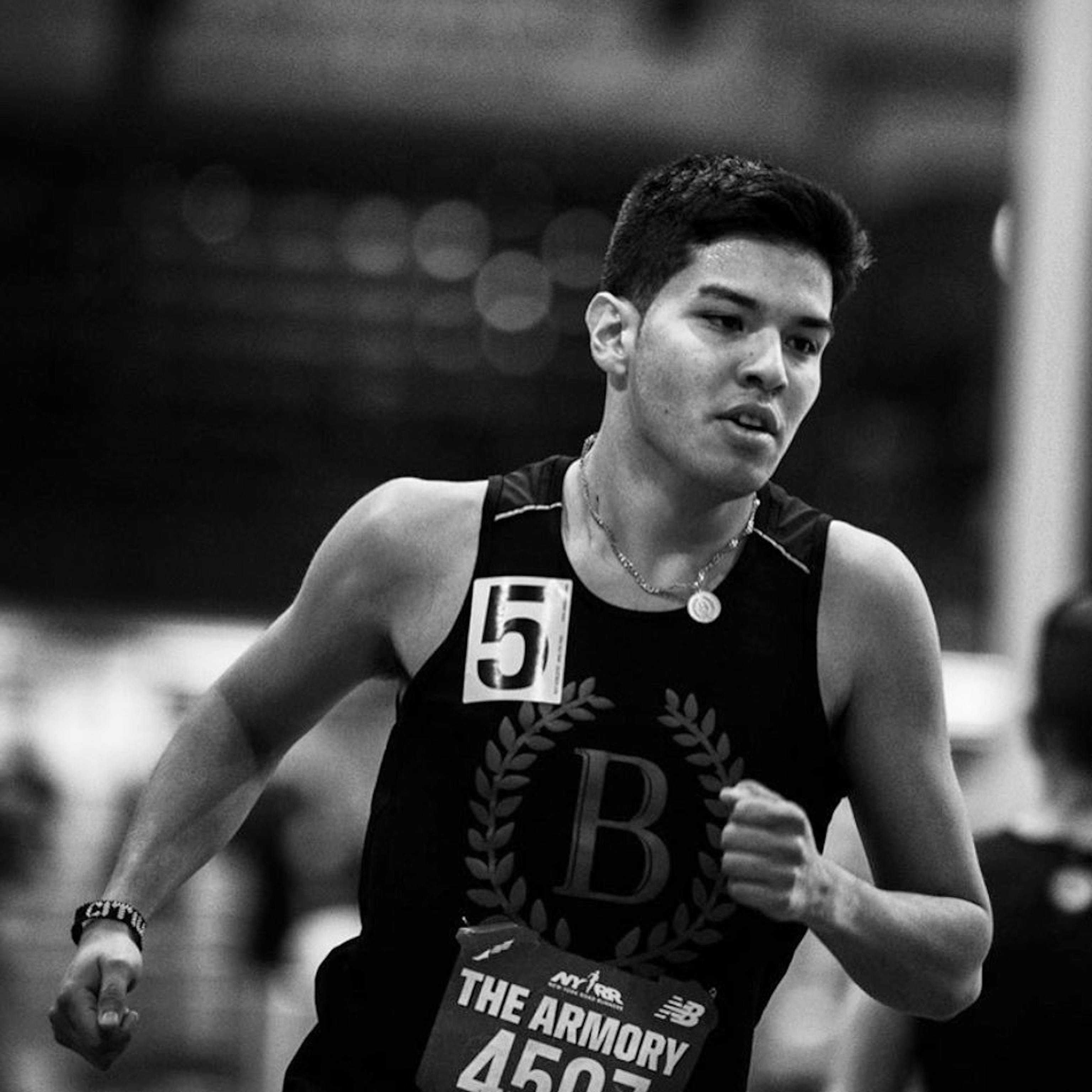 A Conversation with Citius Mag Creator, Chris Chavez
Interview by Mary Cain
Chris Chavez is the founder of Citius Mag and a writer for Sports Illustrated. He has previously worked at ESPN, Sporting News and Flotrack. His passion for running started in high school, where he ran track as a sprinter, before moving up to long distance running in college. He's now a nine-time marathoner.
MARY: There aren't very many T&F journalists, but you have made a name for yourself as one of the go-to sources in running news. How did you break into sports journalism? What advice would you give someone trying to break into the industry?
CHRIS CHAVEZ: Growing up, I wanted to play for the New York Yankees but the closest thing I'll ever come to that is creating myself in video games. I got cut during freshman baseball tryouts and decided that the way to stay close to the Yankees would be to pivot and become a sportswriter. I started writing about all sports at my high school and slowly worked my way up to eventually being the editor-in-chief during my junior year. To this day, I think nothing beats original storytelling. While I found myself sometimes wanting to write about professional sports, it was key in my development to focus on telling the stories of the athletes around me. The high school newspaper was my outlet for that and then I started covering New York City high school basketball for a site called NYCHoops (now defunct) and that was my first time expanding that bubble to the greater community around me. I stayed with it and decided to pursue journalism as a major at Marquette University and immediately got to work there as a sportswriter with the Marquette Tribune.
My advice to someone getting their start or hoping to explore journalism as a career option would be to start writing early and write often. It doesn't have to be published for a major or public outlet. Even if you're writing for yourself, you're putting your skills to practice. The other advice would be to read everything – even if it's not sports or running. I tend to read old stories in Sports Illustrated and other magazines with a notepad annotating how the writer describes the scene or what questions they may have asked to get powerful quotes. I still consider myself a bit young in my development as a writer, where I'm stylistically still working on my voice in feature writing and reporting.
As I continue to get better, I also want that for other younger writers. Hopefully soon, I'd love to explore possibly starting an internship program or scholarship for other college students – especially storytellers of color and women – to up the number of people covering the sport.
MARY: Where does specifically covering track come into the picture?
CHRIS CHAVEZ: It's a funny story because I decided to stay in on a Friday night (May 18 specifically!) during my freshman year of college instead of going out with friends. Someone retweeted a livestream for the Oxy High Performance Meet on Flotrack and I watched some of the races. In particular, there was a 5,000m and Dathan Ritzenhein gave a really exciting interview afterwards, where it was infectious and I also got amped for him. At this point, I had very little knowledge of the sport outside of knowing Usain Bolt was the best. So I wanted to learn more about all of these athletes before the London Olympics. I read past race recaps. I watched classic videos. I learned new names.
In June 2012, I reached out to Ryan Fenton from Flotrack asking if I could volunteer and help out at the Adidas Grand Prix. He said yes! I worked that meet live tweeting and then did an interview or two, where I kind of showed a little bit of my work ethic and versatility. FloSports co-founder Mark Floreani liked it and I told them I'd be available to help out whenever things were local. I worked a cross country meet that fall in Wisconsin, where I showed I could work hard again. From there, they kept me on as a regular contributor and then shipped me off to Europe in the summer of 2013 to cover the track circuit there. I'm really thankful for that experience because it helped me build some great relationships with athletes, coaches and agents. It was a great springboard for some of the reporting I'd later do for ESPN, Sporting News and eventually Sports Illustrated.
MARY: While growing up in Queens, you were a sprinter for Xavier HS. After college, as you were moving back to the city, how did you navigate moving up to long-distance running and finding a running team that you enjoyed being a part of?
CHRIS CHAVEZ: Once I got to Milwaukee, I thought I was done with running. However, I didn't want 'The Freshman 15' to catch up to me since I had this freedom to eat and drink whatever I wanted. I figured running two to three miles per day would be a good start to stay healthy. My competitive days were over once I ran 25 seconds for 200 meters in my final high school race. But, I watched the New York City Marathon on TV in 2012 and decided that I wanted to do that in my lifetime. I slowly started working my way up with a couple half marathons in 2013 and then ran Chicago that year. My goal was to break four hours and I fell short, plus New York City remained on the bucket list so I tried that one the following year. I got hurt and finished in five hours so that's not how you want to go out. I gave it another shot and managed to finally do it at the 2016 Boston Marathon. From there, that's three world majors done so I figured I'd check the rest off the list and I was hooked.
Running with a team has taken my training to another level. I joined the Brooklyn Track Club after the New York City Marathon in 2017 and ever since then I've set personal bests in every race distance from the mile to marathon. I credit the guidance and coaching from Kate Gustafson and Steve Finley. A lot of it is also from being in a group environment for the first time since high school. I miss that right now since I'm not comfortable being in a training environment with 50+ people during a pandemic but I'm thankful for the handful of training partners that I've been working with in the meantime to keep me accountable and shooting for ambitious goals.
MARY: What's 1) your favorite race that you have raced in and 2) favorite meet/race you've got to spectate?
CHRIS CHAVEZ: The 2019 Berlin Marathon is really special to me. It's the first fall marathon that I got to train for with a group of people throughout the summer. My best friend Ryan Welsh and I did every long run and most tempo workouts together. Even though we didn't run much of the race together, we finished within six seconds of each other and celebrated at the finish line. I ran a personal best of 3:06:04, which now has me hopeful I can break 3:00 in my next chance.
The easy answer for my favorite meet that I've been able to spectate and cover is the 2016 Olympics. Rio was a dream come true for me. It was the realization that if you put in some hard work over the course of a few years, it can pay off and I got to write about several amazing performances.
MARY: If you have a good Queens-based running trail, would you send a description and Strava screenshot? Trying to show different trails/workout options in the city
CHRIS CHAVEZ: Lately, I've been hooked on running loops in Flushing Meadows Park. Meadow Lake is a flat two-mile loop that's perfect for workouts. You can add on as much as needed throughout the park. An added bonus is you're surrounded by some cool World's Fair History and in the shadows of tennis greatness with Arthur Ashe Stadium and the Billie Jean King Tennis Center.