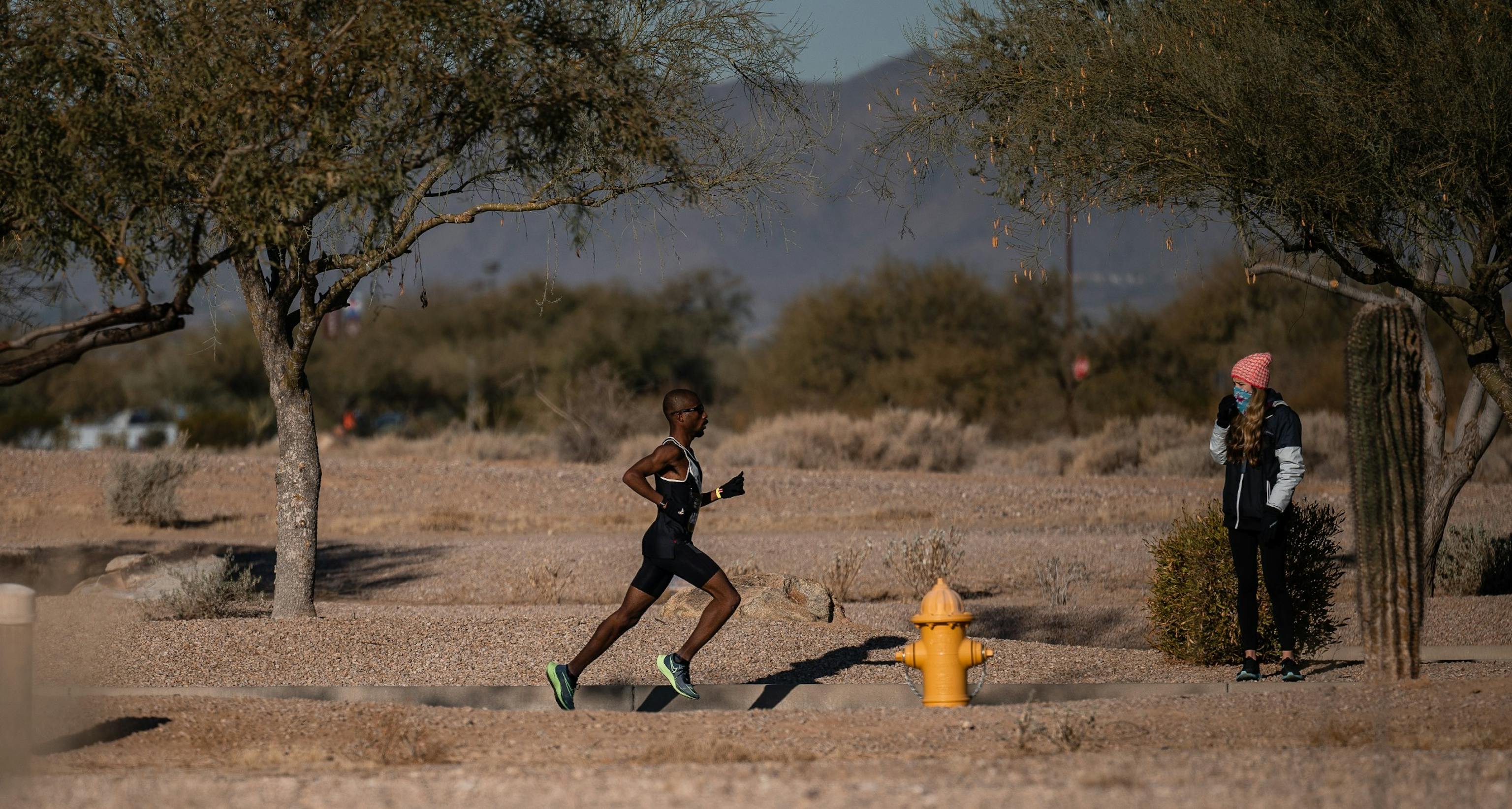 The Marathon Project
The Race of 2020
For an abbreviated moment, top distance runners were granted an alternate reality: running without face masks on a startline that wasn't virtual.
Words by Sarah Gearhart
Photography by Johnny Zhang
Nathan Martin never imagined that he'd be 1,900 miles from home in Jackson, Michigan, amid a global pandemic, ready to race for the first time in 10 months against some of the country's top distance runners.
But the 31-year-old substitute teacher couldn't have felt more prepared as he shuffled his feet over a cold concrete floor at dawn, somewhere in the middle of Arizona. Despite the black track suit and gloves that layered his body, his pre-race warm up didn't keep him from shivering in the frosty 36-degree air by the time he stepped outside of the Rawhide Events Center in Chandler, Arizona. The startline of The Marathon Project awaited.
The race on Dec. 20 was the first large-scale elite marathon held in the U.S. since the Olympic Team Trials in February. The brainchild of sports agent Josh Cox and distance coach Ben Rosario, the event allowed 100 athletes from around the world the privilege to race on a flat, fast spectator-free course for 26.2 miles. To be cleared to compete, all participants endured safety protocol mandated by USA Track and Field: two separate negative COVID-19 tests, performed at least 24 hours apart; an on-site survey; and a temperature check the morning of the race.
Still, for an abbreviated moment, these athletes were granted an alternate reality: running without a face mask against legit competition, including Olympian Jared Ward and Scott Fauble, the 11th-fastest U.S. marathoner of all time, on a startline that wasn't virtual for once.
Martin summarizes the opportunity in one word, "grateful."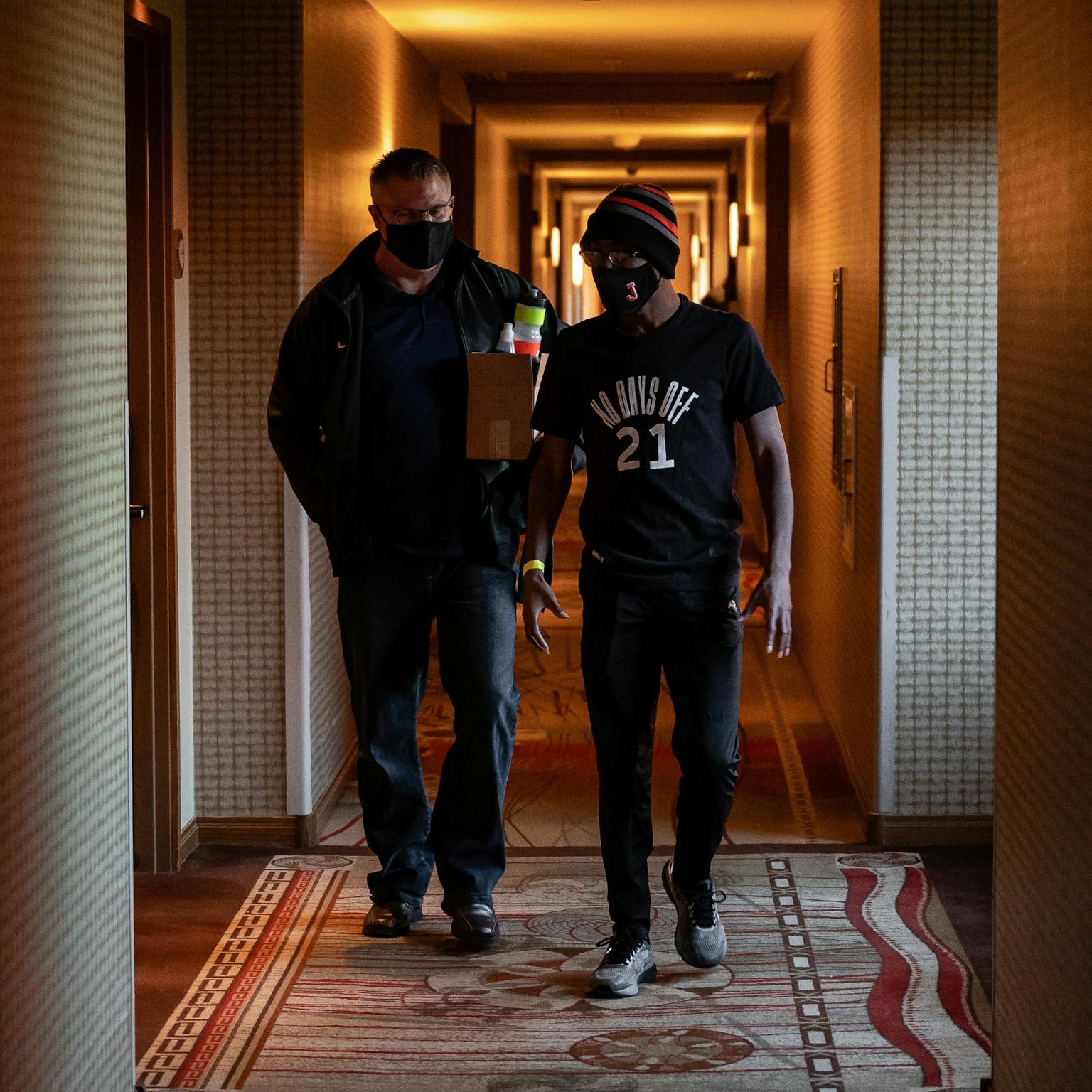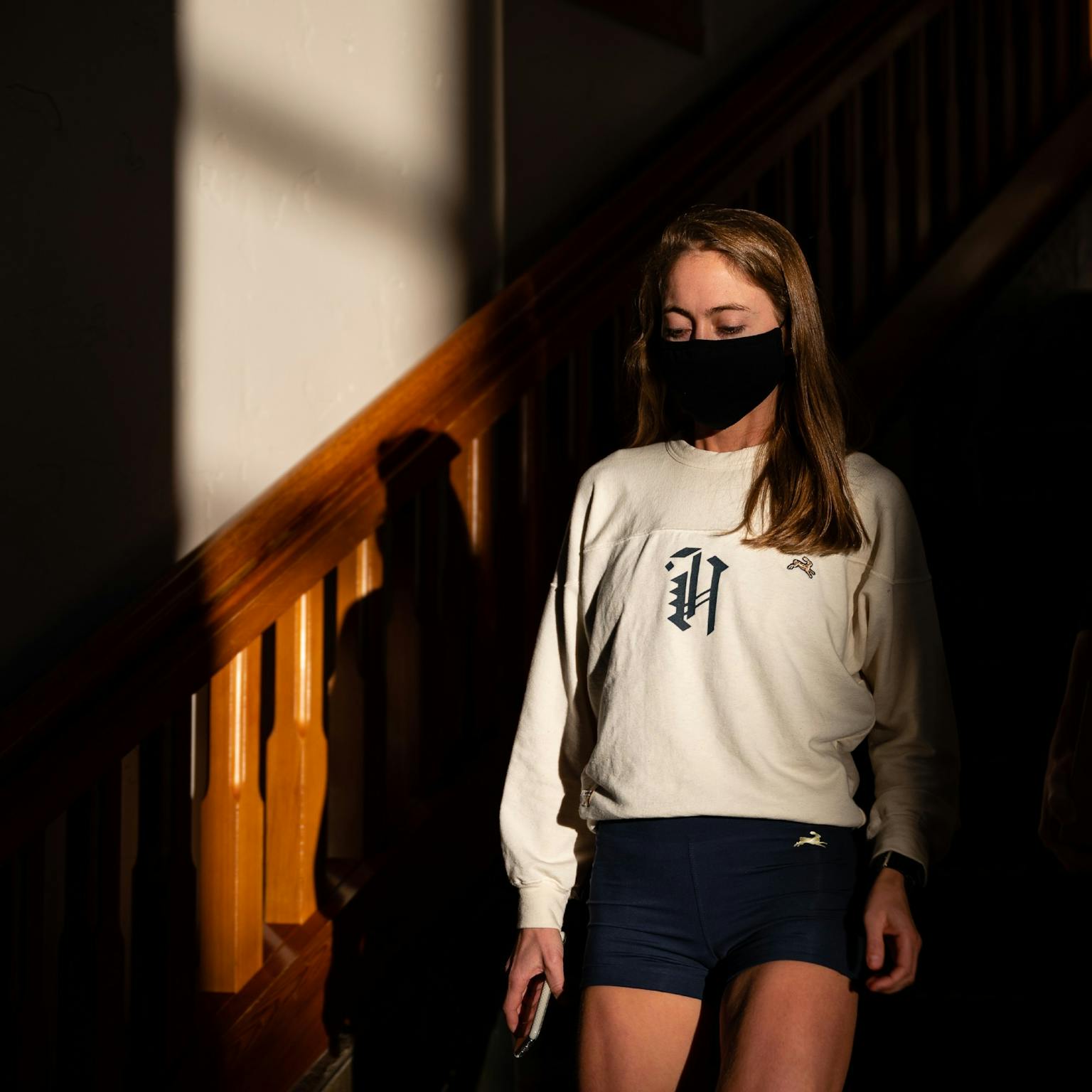 The Marathon Project served as a comeback for Sam Roecker, 29, a nurse in Philadelphia, after she was forced to sit out the 2020 U.S. Olympic Trials in February. What would have been the most pivotal moment of her running career was cut prematurely after she fractured her fibula at the beginning of the year. Roecker withdrew from the Trials, a race she had invested four years of monkish discipline to qualify for. She fully retreated from running in January to recover. The Marathon Project would be the lone occasion of 2020 that Roecker could replant herself among her competitors, having not raced in more than a year.
"The Dec 20th date is what got me through the early mornings and the hard workouts," Roecker said. "Being back is a big accomplishment." Whitney Macon, 27, a personal trainer and running coach based in Franklin, Tenn., was thankful to experience The Marathon Project's race course - a criterium-style 4.3-mile circuit in the middle of the Gila River Indian Reservation - if it meant she could have her long-awaited shot to be more competitive on a bigger stage.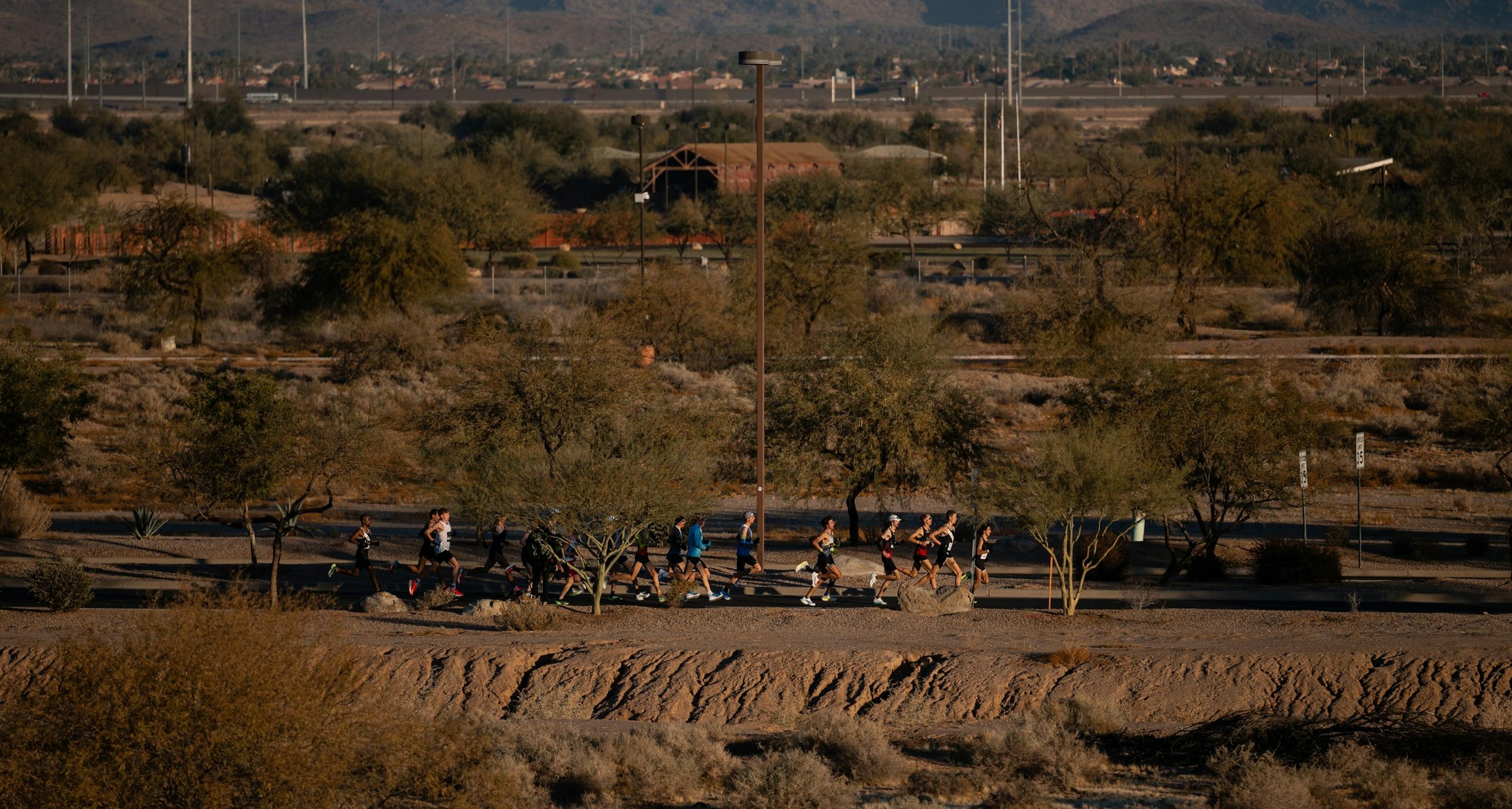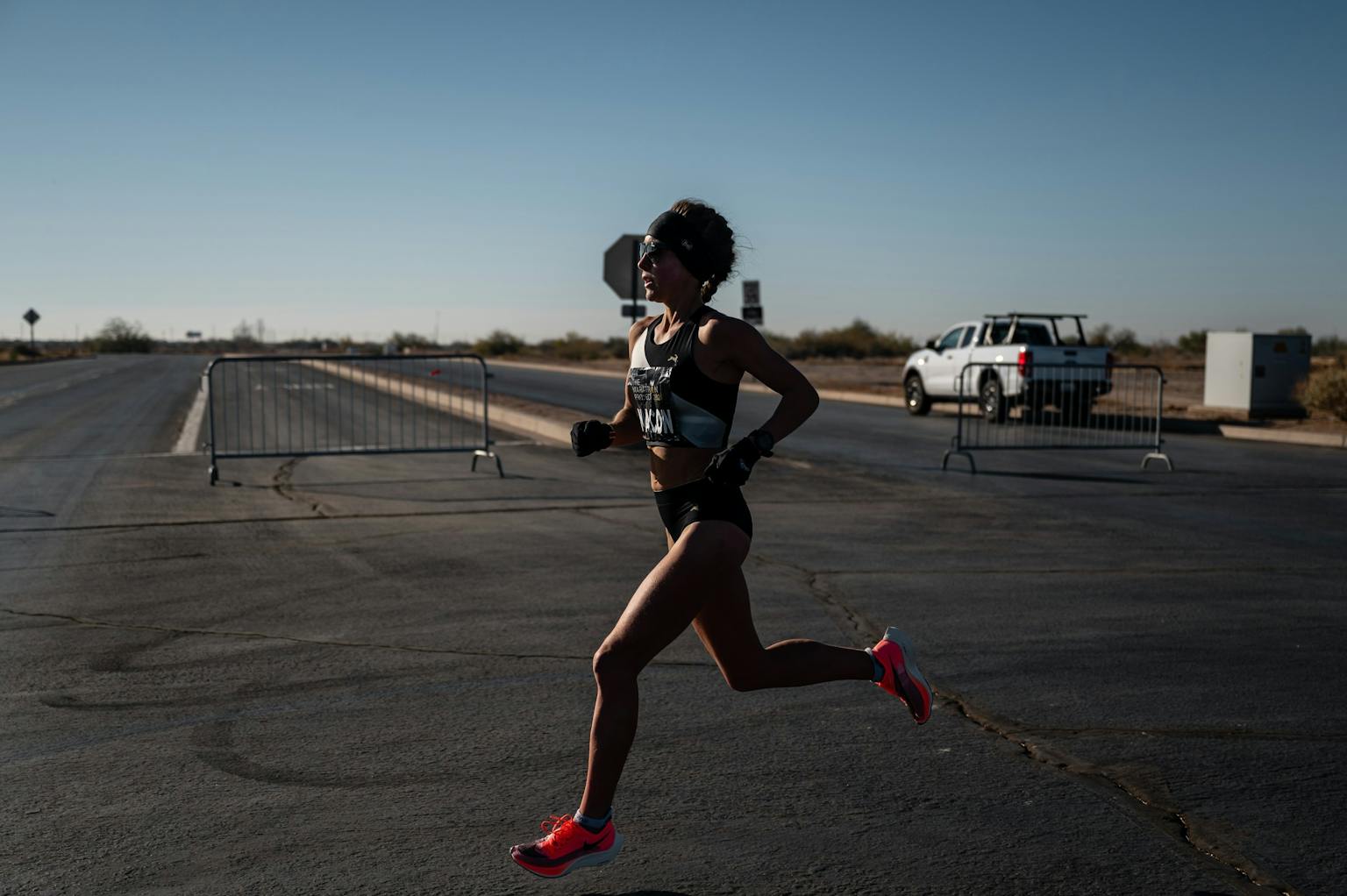 Martin knew what he was getting into two and a half months ago, when he knotted his running shoes to start training. He had run consistently throughout the year to maintain his fitness after coming off the U.S. Olympic Team Trials in February. His 2020 calendar was stacked with races, including one of the world's largest, the Chicago Marathon. But the Coronavirus pandemic wiped just about every race from everyone's agenda worldwide.

Martin kept slipping into his running shoes every day, though for a race that didn't yet exist, until one day in late September, the announcement about The Marathon Project.
He thought, "Are you ready to test yourself?"
It's a question he's repeatedly asked ever since he decided to pursue running at an elite level seven years ago - even if it meant training with minimal resources and living with his coach, Dante Ottolini, for a stretch of time.
His development as a distance runner on the Spring Arbor University cross country and track teams was evident to Ottolini, who coached Martin through college and eventually shaped him into a two-time Olympic Trials qualifier (2016 and 2020). Once a pipedream that became too real, Martin had to rethink what else he might be capable of - like becoming a member of the "sub-2:10 club."
The time has eluded the majority of America's top distance runners for decades. Prior to The Marathon Project, only 20 American men in history had ever run below the mark, the equivalent of averaging less than 5-minute miles for 26.2 miles. Martin believed he was within range, despite his fastest time being four minutes slower. But given how intensely he cranked out his workouts, averaging 80 miles weekly, mostly alone and occasionally with a teammate from Great Lakes Running Club, his confidence going into the race was high.
"I believe 100 percent. I'm definitely faster." Martin assured, two days before the marathon, which happened to be his birthday. He spent it isolated in his room at the designated athlete lodging bubble, the Sheraton Grand at Wildhorse Pass, leaving only briefly for dinner at Outback Steakhouse.
He was ready to prove it.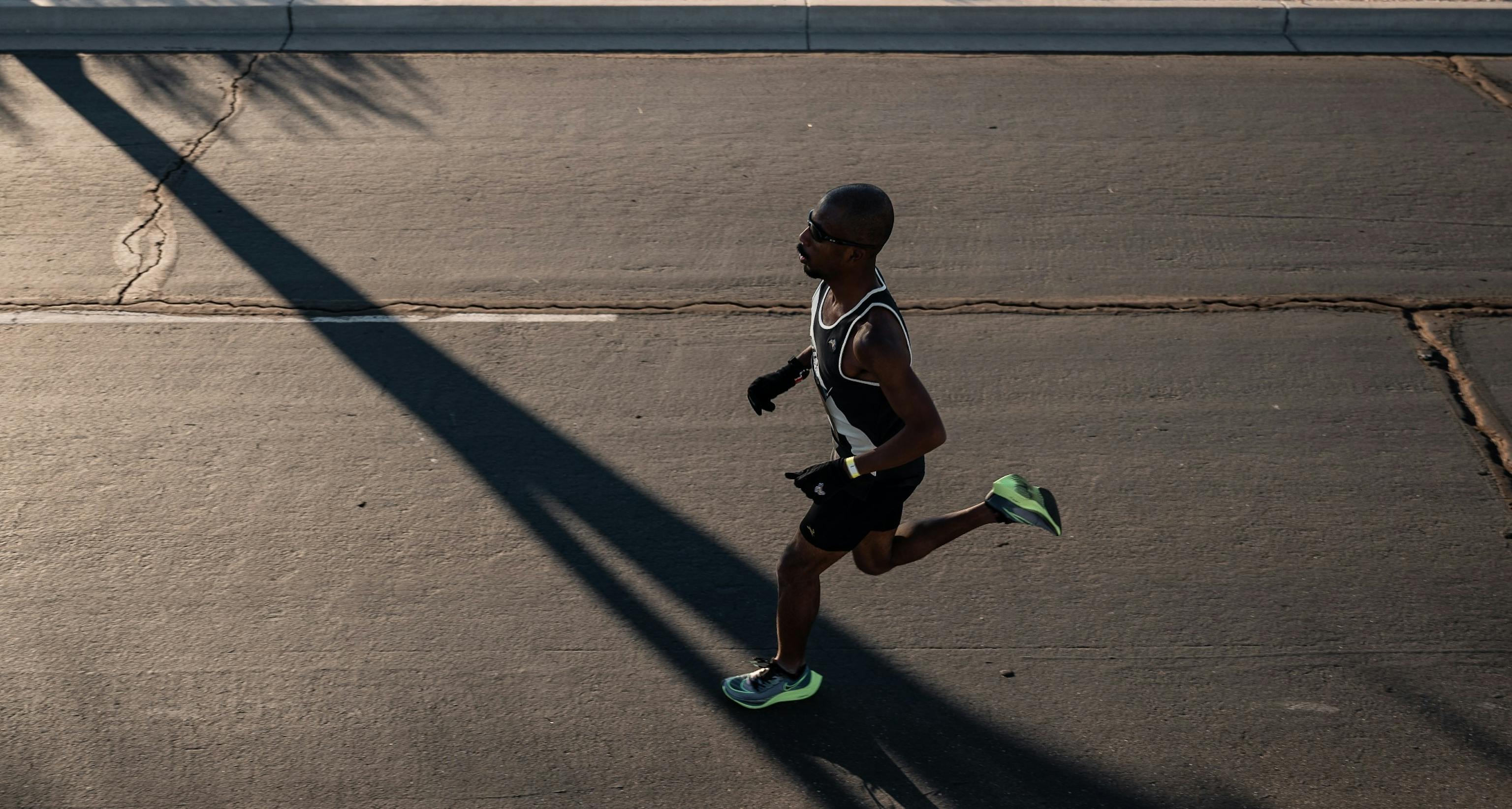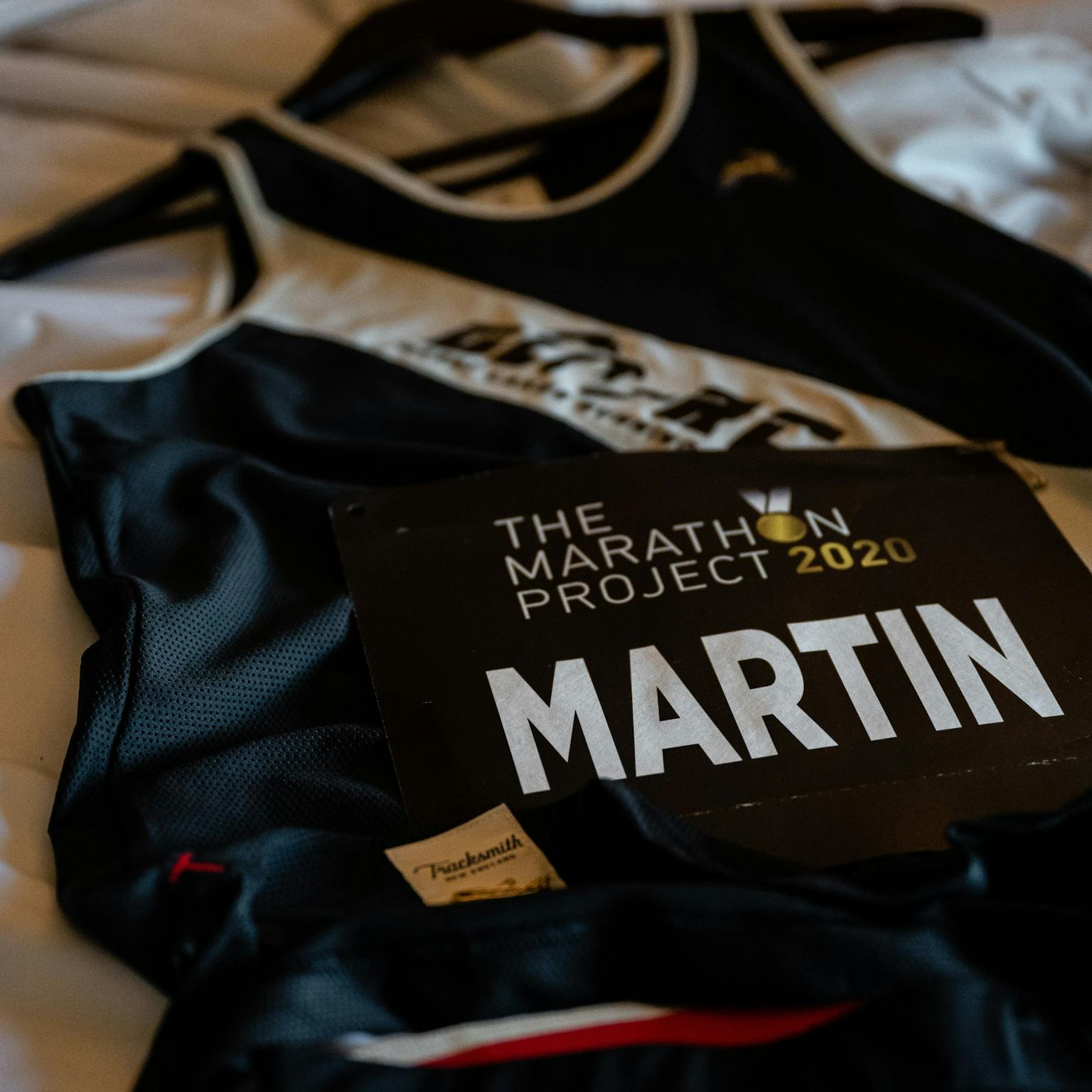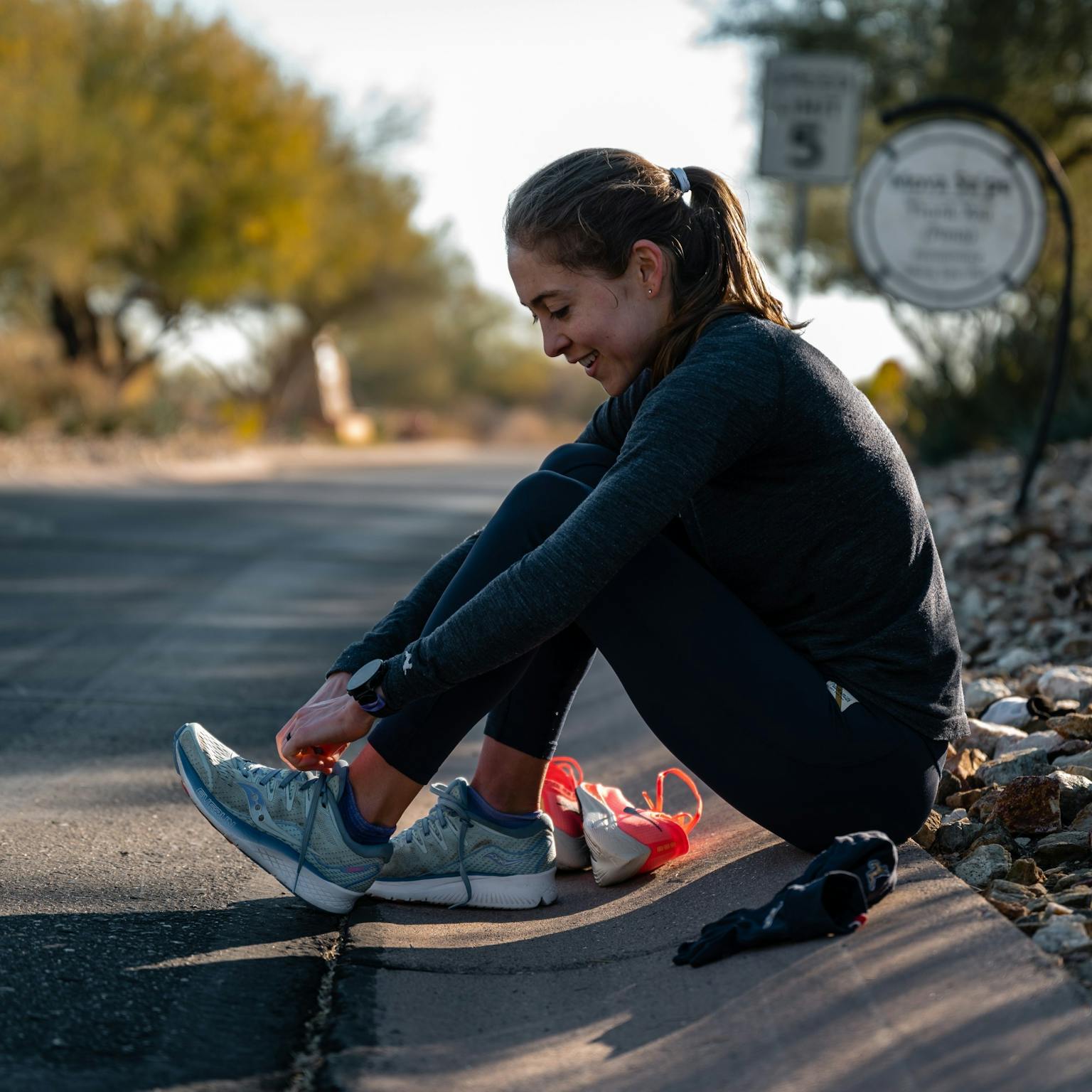 Roecker, having started running again at the beginning of March, worked her way back to fitness from a run/walk pattern of roughly 20 miles a week, often along Schuylkill River Trail. She patiently progressed to 100 miles a week over the course of eight months in preparation for The Marathon Project. Much of her training was sandwiched between full-time shifts at the Hospital of the University of Pennsylvania, in the morning, sometimes during lunch break and also after work.
"For me, it isn't just about race day. As exciting as it is to run fast, the entire process is what is special," Roecker says. "Putting in consistent work and building upon that."
Like Roecker, Macon had endured a setback earlier this year. When the coronavirus pandemic had forced much of the world inside and overwhelmed with uncertainty, so too was Macon as she recuperated from a knee injury post-Trials. She didn't mind her racing hiatus; if anything it left her feeling doubtless about one thing: she could prove she was an even better version than the one that ran a personal record (2:43) at this year's Olympic Trials, where she finished 40th among women.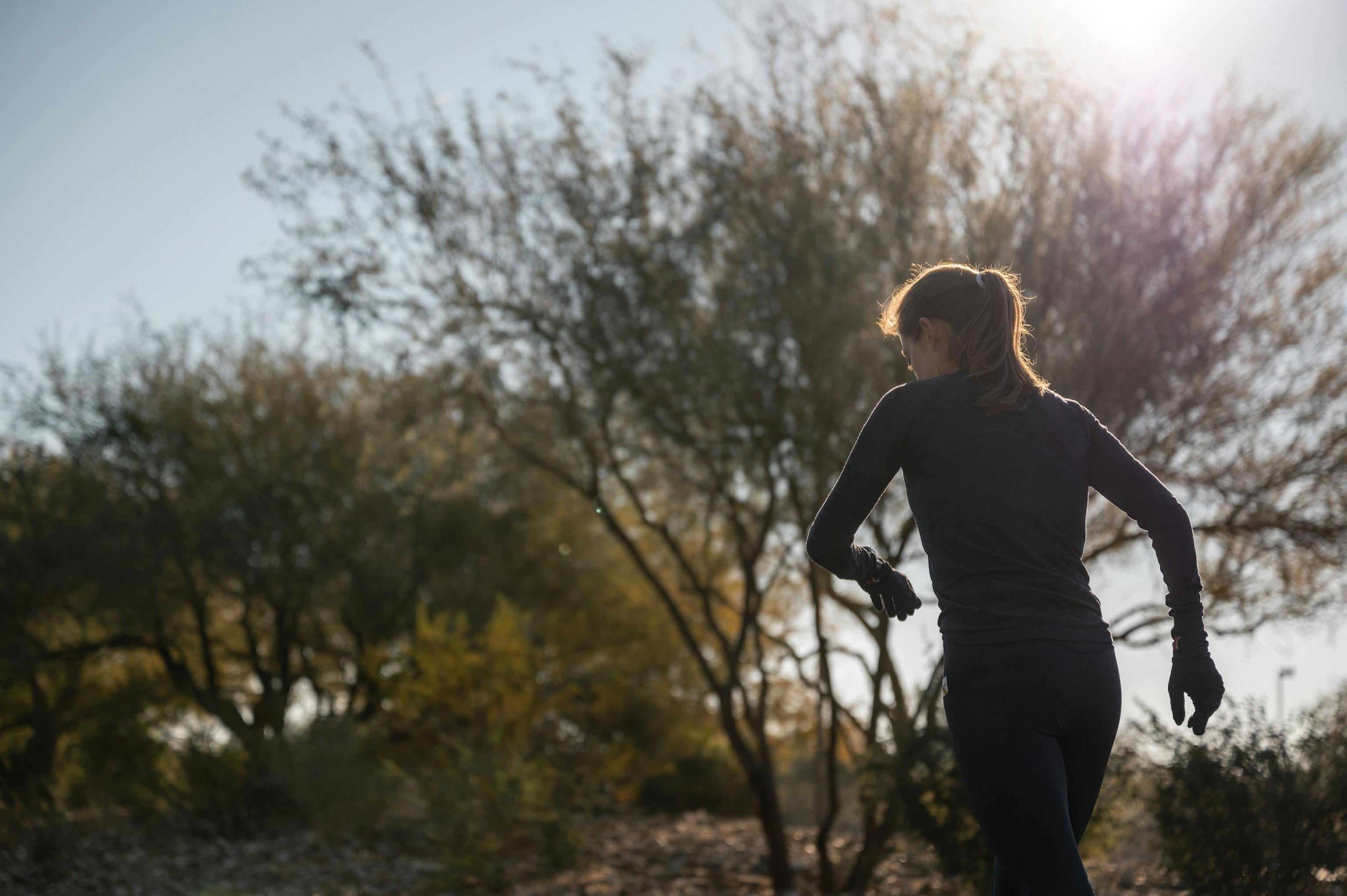 On race day, Martin's alarm poked him at 5 a.m. He rolled out of bed and squeezed a cherry-lime caffeinated energy gel into his mouth - a pre-race ritual. The bowl of instant Cream of Wheat and banana he ate thereafter would sustain him until he made way to the Rawhide Events Center, which served as the athletes' quarters before the race.

"How fast can I be? Can I stay with the leaders?"
Martin's mind was busy with questions. He could feel his heart flutter as he stepped to the startline with 47 other men on one side, 40 women on the other. His sunglasses hid nervous excitement that hung in his eyes as he waited for the sound of the starter's gun at 8:30 a.m.

The Marathon Project had tapped several pacemakers to help achieve the aimed finishing goal of sub-2:10 performances for the men and sub-2:24 for the women. Two-time Olympian Nick Willis, a 1500-meter silver medalist, had volunteered for the lead women's pace group. The role pulled him out of bed at 3:30 a.m. on race day, and he drove two and a half hours from his training camp in Flagstaff, Arizona, ready to hit 5:30 splits on the road for 20 miles.
Martin committed to the fastest pacer (2:10). At least that was the plan for the first three miles. When the race took off, the men catapulted from the line left of the median, the women on the right.
Macon, who describes herself as "a scared, anxious racer," had positioned herself slightly behind the 2:30 pace group, with the goal of running consistent splits, roughly 5:50-minute miles. She was captivated by the normalcy of it all - leaving behind her face mask, racing side-by-side with other women, the supportive camaraderie.
Three miles in, Macon began a savvy chase, picking off one woman at a time. She'd catch up to a few and move on until she found herself running solo at her own pace. It was an added mental strain, but one she was plenty used to given the circumstances that have shaped this year.
"The distance overwhelms me emotionally because no one mile feels easy," Macon says of the marathon. "There is suffering to push through. It seems more about overcoming the fear of failure."
Running alone during a marathon is what Martin tries to avoid. The physical and mental effort can feel twice as taxing. And yet for nearly half of the race, he pushed by himself, until he plugged behind another competitor, John Raneri, and took advantage of drafting. "I almost felt bad," Martin says. "But I took the opportunity because I had been running by myself for miles."
Roecker, meanwhile, found herself in a pack of more than a dozen women from the start, equal parts a familiar yet foreign position. The first lap allowed her to find her groove, feel the turns in the course and decipher the group dynamic. She kept telling her body to relax, "just get to halfway." She could hear her partner repeatedly shouting "zone out!" at various points.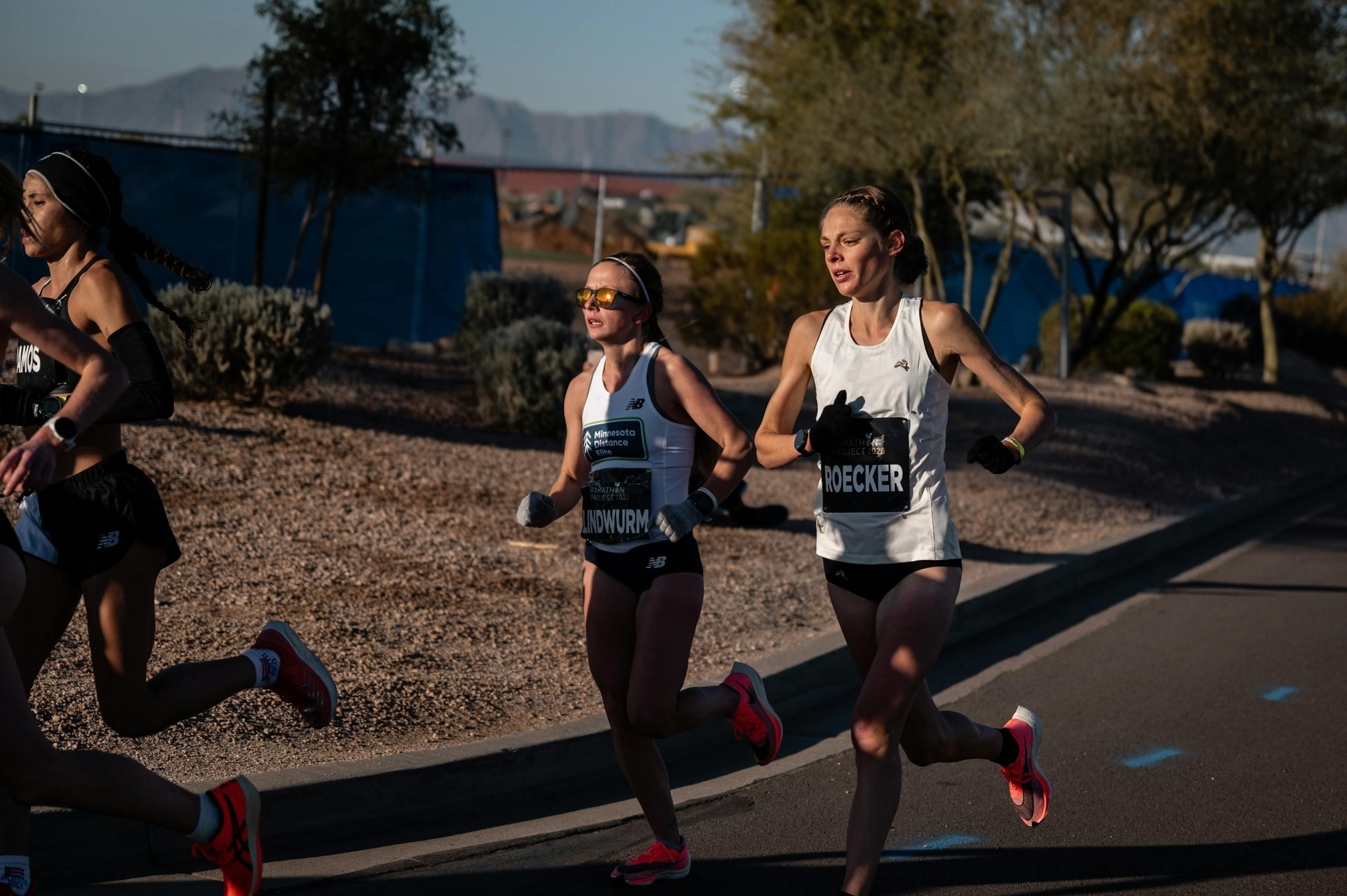 By halfway, Martin attempted to let his compatriot become his shadow. He took off, focused on catching another man ahead, then another man ahead, then another. But he found himself solo again for four miles, wanting but being denied a competitor to gear off of. The irony being the u-shaped course, which allowed Martin to see his competitors multiple times throughout the race.
Roecker had plenty of momentum leading into the final six miles, visializing her training routes at home as a countdown-to-the-finish. In the intervening moments before she crossed the finish, Macon continued behind Roecker by a few minutes. Macon found herself in a tactical rhythm of syncing with a runner, gaining momentum, then steering away to latch onto someone else.
By mid-race, Macon knew she was going to shatter her personal best time for the marathon by 10 minutes. Running her own race at her own pace, helped her find her legs, and by the time she arrived at 400 meters to go, she was ready to surge.
"I have never had a good kick," admitted Macon. "I guess it takes 26 miles for me to get to the 0.2, where I can run someone down."
Her remarkable effort of 2 hours and 33 minutes, averaged to 5:51-minute miles, just like she intended. "I am so grateful," she says of her performance. "I knew I 'could' run fast and I was in shape, but I knew I had to actually get it done. I feel so much relief that it came together."
Roecker, meanwhile, landed on a 25-second personal best (2:29:59). Her "see how long I can hang on" plan was successful. She didn't realize when she crossed the finish that she placed 12th in the women's division. She proved to herself, and American distance running, that she's back.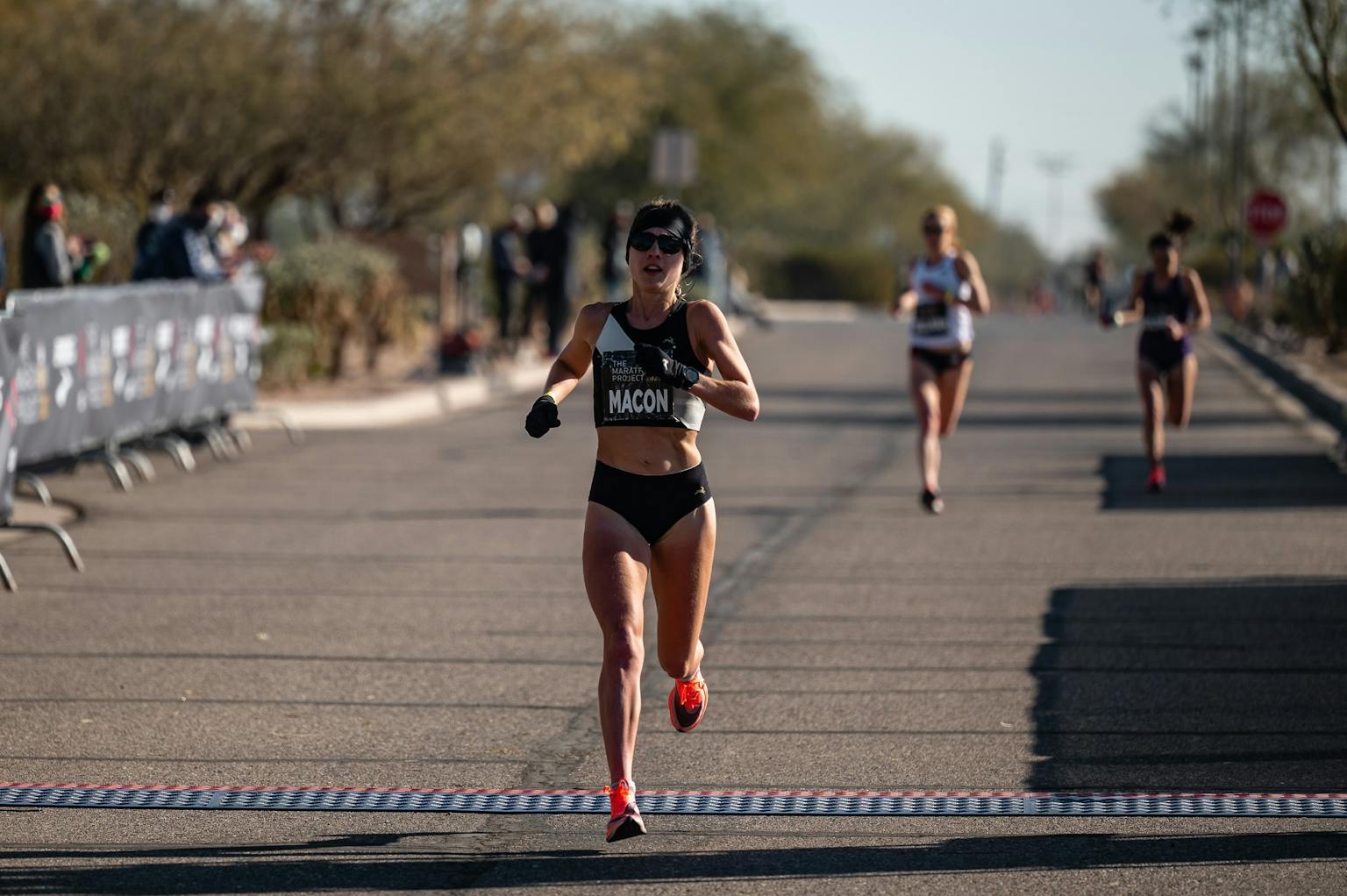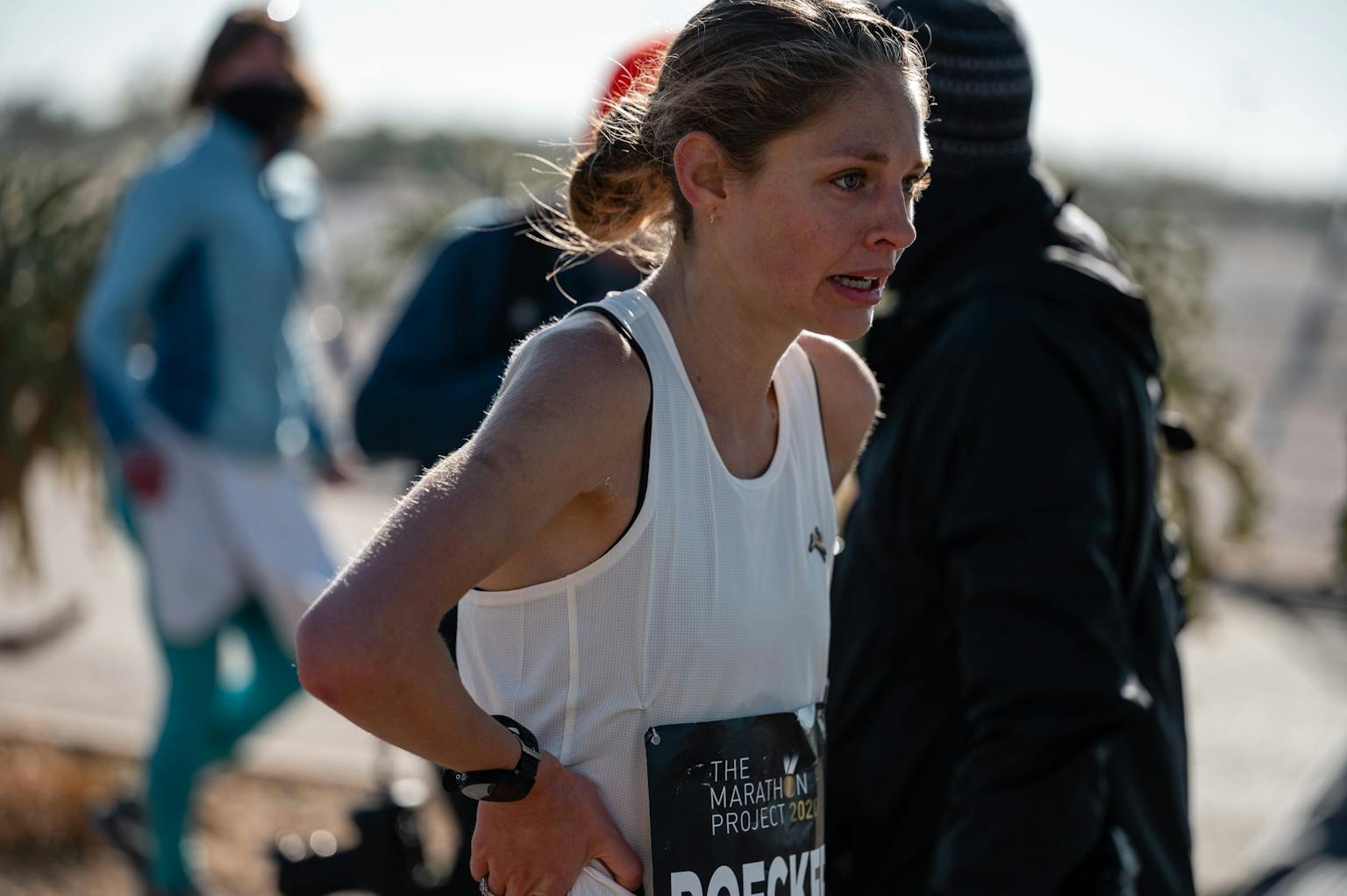 Martin's surge started at mile 23 and was enough to bump him up a few spots into the top 10. He didn't realize it though as his mind kept pumping "Find a way!" His legs offered a 4:50-minute mile, which he managed to repeat during the last two miles. It was as much a physical grind as it was mental, and he could feel lactic acid creep into the crevices of his calves.
He crossed the finish ninth in 2 hours and 11 minutes, a three-minute personal record. It was the fastest marathon ever by a Black man born in the U.S.
"I'm convinced I could have shaved 30 to 40 seconds," Martin says of the effort. "I know I have more left." He'll allow two weeks for his body to recover, then it's back to winter running. Back to solo miles on the Falling Water Trail and loops around Spring Arbor University, sometimes in 17-degrees on packed snow. Back to wondering when the next shot will be to see how much higher he can go.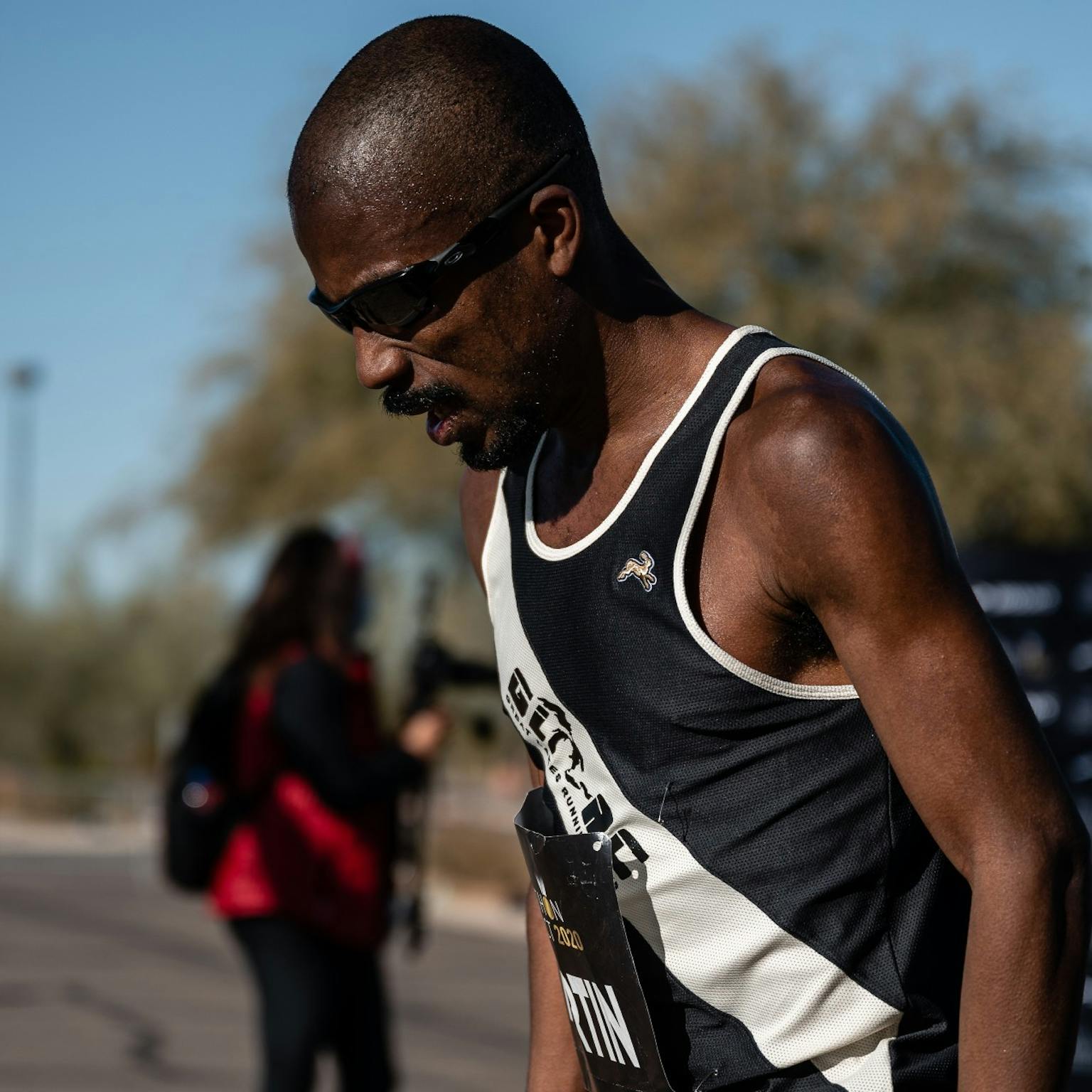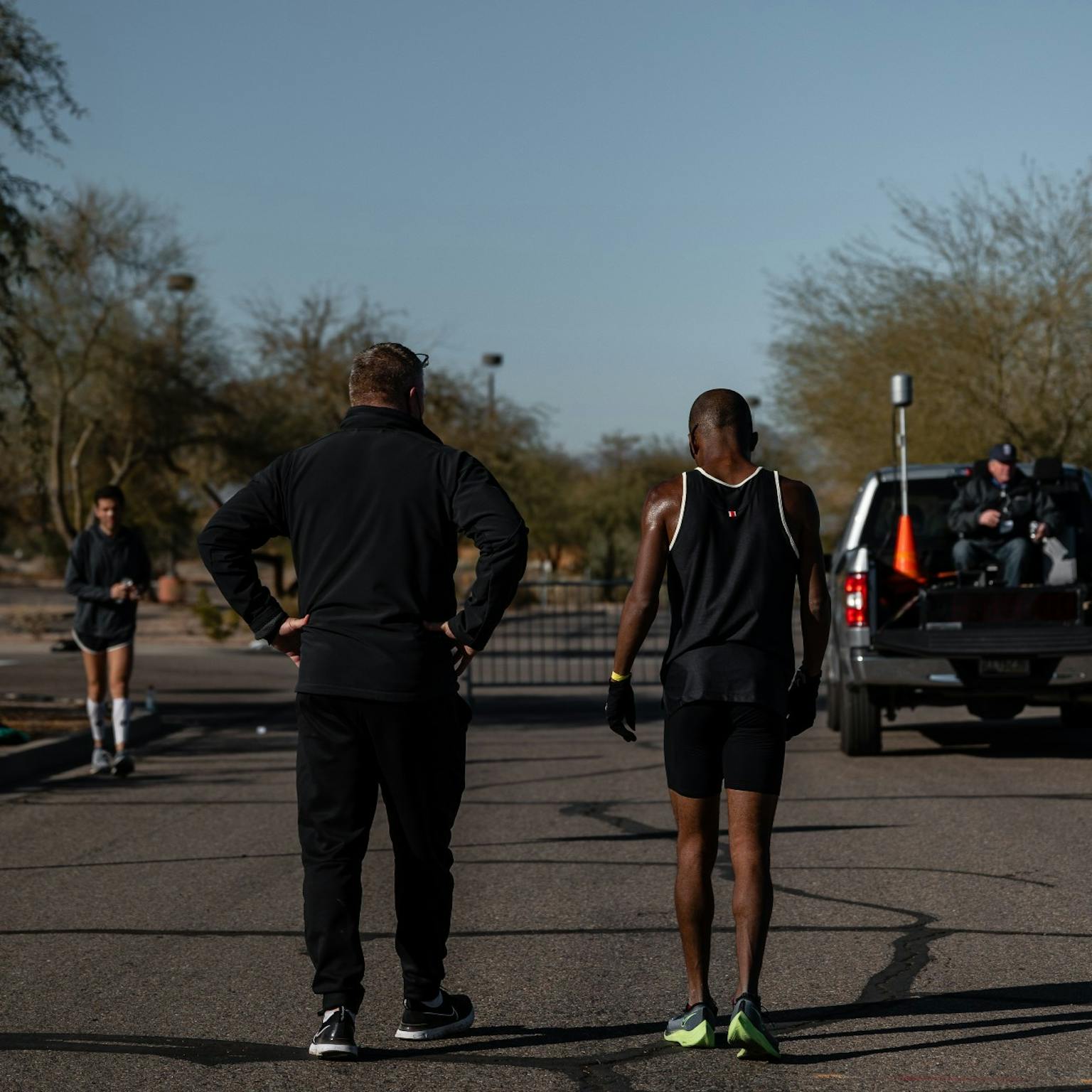 Martin Hehir, a fourth-year medical student, walked away with the men's title - and $5,000 - after his 2:08:59 performance. Sara Hall's 2:20 finish was the second-fastest time ever by an American woman.