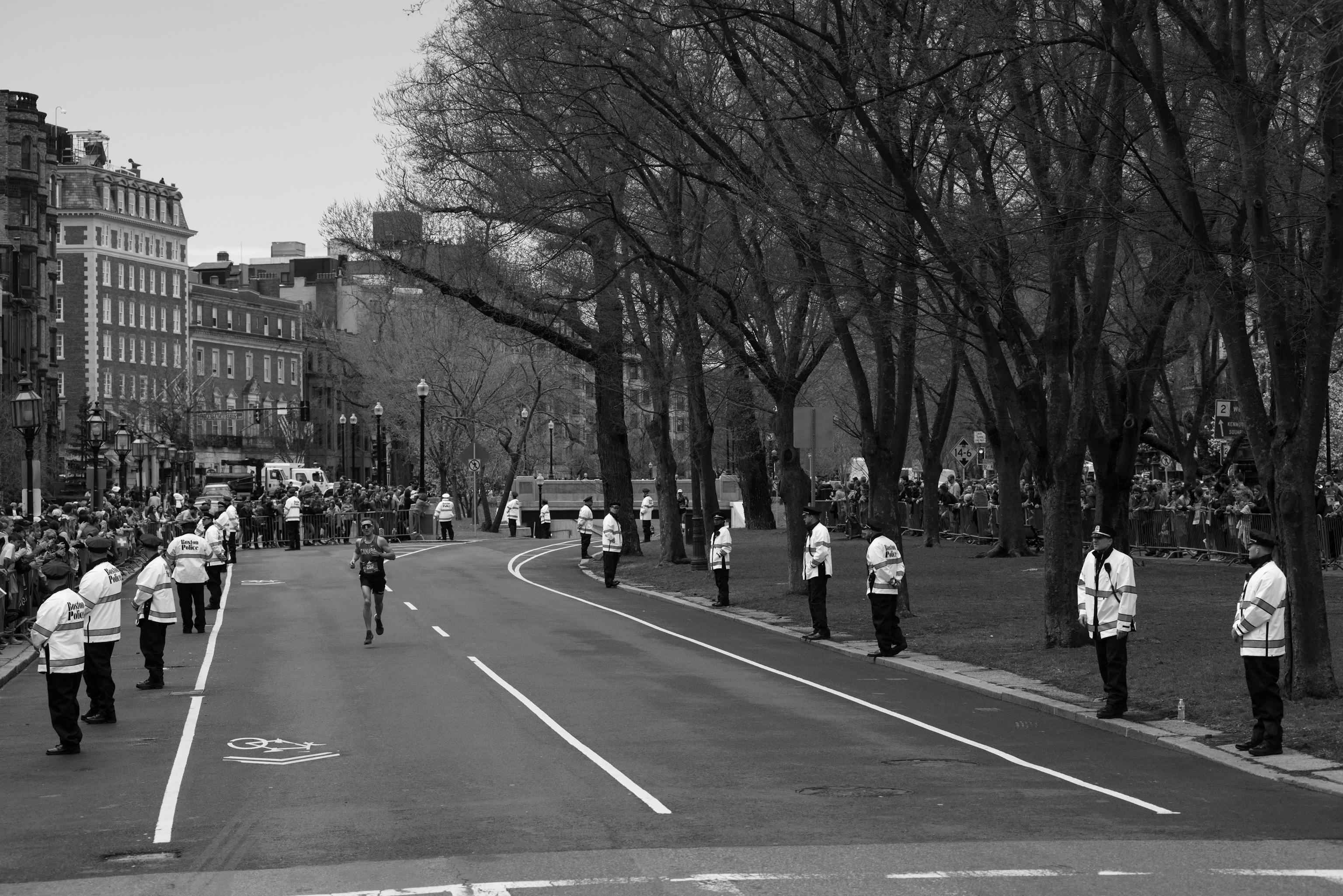 100 Days Out
Boston represents the best of the amateur spirit, inspiring runners of all levels to chase the BQ standard. The 26.2 miles from Hopkinton to Boston offer challenges and transcendence. Join us in the countdown to our favorite race of the year.
January 8th, 2022 represents 100 Days to Boston. This winter, Tracksmith will host weekly supported Sunday morning long run training from the Trackhouse, including three bused runs along the Marathon route.
Whether you're training for Boston or another fall race, we hope you'll join us for some miles this winter. Stay up to date on the schedule of events and training for your Marathon buildup by joining the Boston Community Newsletter below:
All Long Runs will Feature
All long runs begin at 9am Sunday, and buses for course preview long runs will leave at 8:30am.
Route options of varying distances

Pre-run coffee by linden x two and light snacks

Access to lockers, bag check and stretching aids

10 pace groups: 6:30 pace, 7:00 pace, 7:30 pace, 8:00 pace, 8:30 pace, 9:00 pace, 9:30 pace, 10:00 pace, 11:00 pace, 12:00 pace
Support stations on the route stocked with water and gels

Coaches on hand to answer any training-related questions

Access to our recovery suite, complete with normatec pants, roll recovery, foam rollers, stretch bands, and more

Most runs will feature post-run physical therapy (by appointment only).
Long Run Schedule
All runs begin at 9am. Access to the Trackhouse will begin 8am. Reservations are not required for non-bussed runs. These runs will feature the opportunity to touch goal pace (Pace Runs) and new distances (New Long Distance Runs). For more information on the runs, email community@tracksmith.com.

COURSE PREVIEWS
Three times before Boston, we'll bus runners out to various mileage points along the course for a preview run. The course preview schedule is below. Space is limited, so please reserve your seat on the bus via the RSVP form below. Please note: the Trackhouse opens for bag check at 8am, bus leaves at 8:30am for a 9am start.
RSVP
Due to the rise of COVID-19 cases and for the safety of our runners, we are asking all runners joining us for the first-time to fill out this waiver before arriving. Runners may be asked to present proof of vaccine upon entry to the Trackhouse. We are also asking all runners to wear a mask while indoors.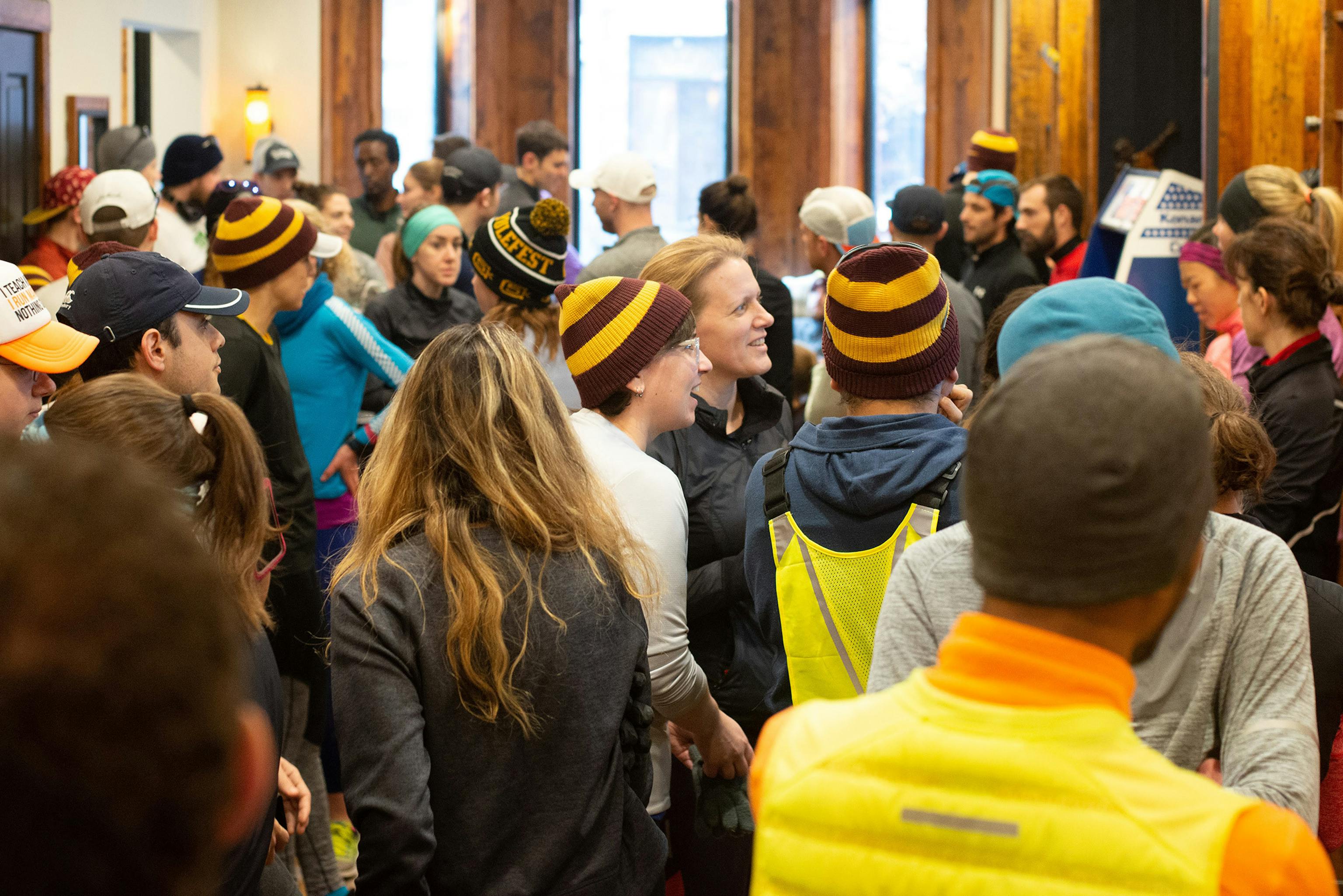 285 Newbury Street, Boston MA
Sunday opening time: 8 a.m.
Interested in bringing your team or group to the Trackhouse for a long run? Or prefer to do your group run on Saturday, reach out to Trackhouse@Tracksmith.com for details on how we can support.