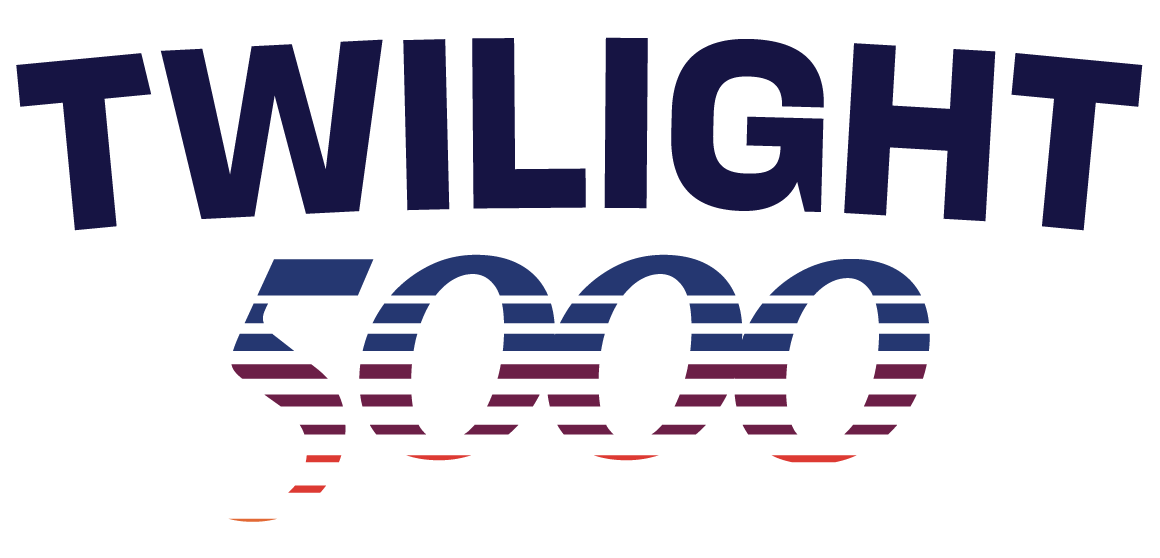 There's nothing quite like racing 5000m on the track. Sure, it's a lot of laps, but it's also a prime opportunity to work on pacing and consistency – essential for chasing a personal record. Starting in July, we'll host a series of Twilight 5000's in eight cities across the US (two races per city). Each race will include pace groups to help you chase your goals. Runners who improve from the first race to the second will earn a commemorative PR patch.
If you've been chasing that PR, looking to work on your speed, or are just interested in what racing on the track is all about, this series is for you. See the schedule and register below.
For information on pacing and volunteering, please click here.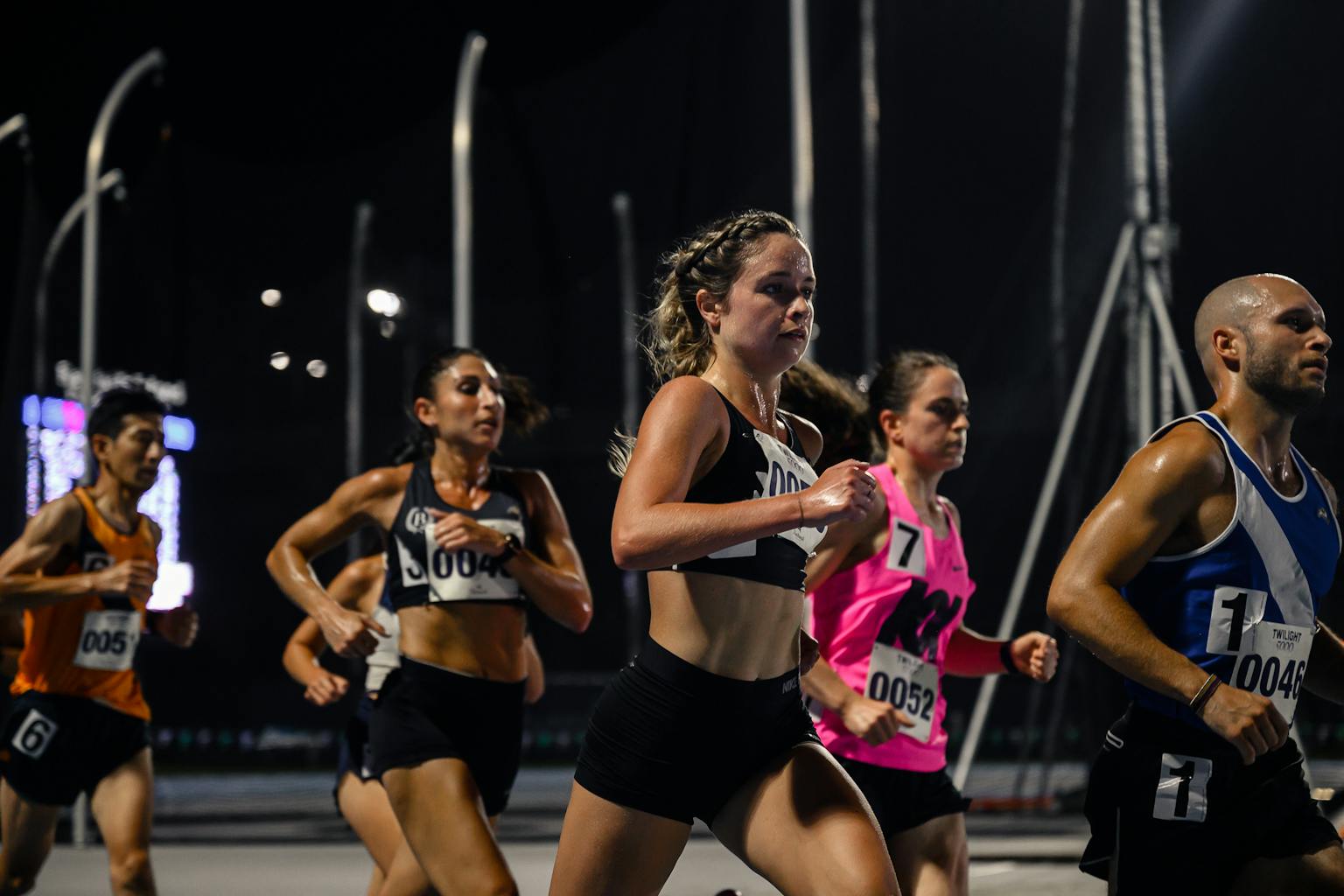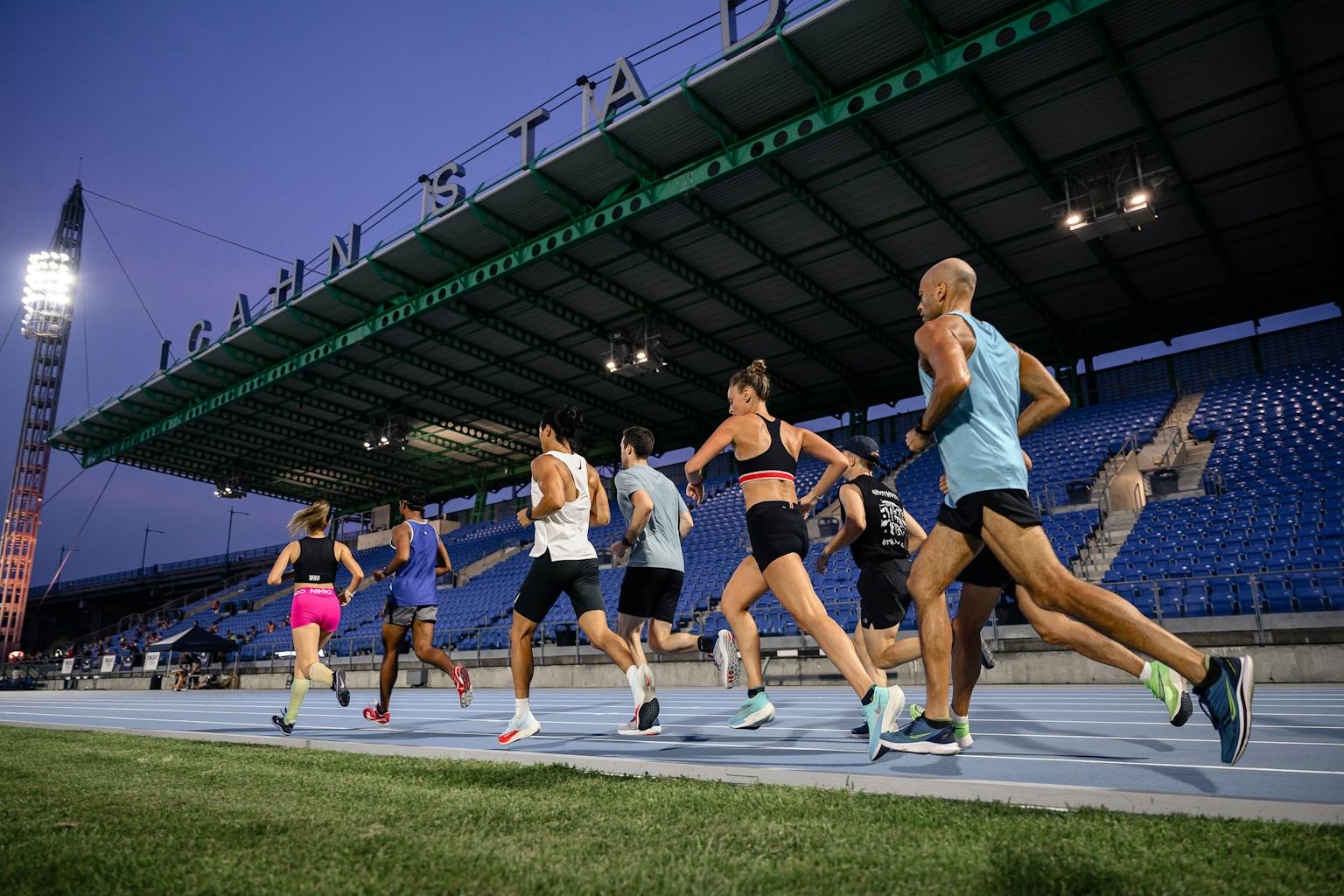 Race Schedule

There will be a set of two 5000's held in each city, the first in July and the second in August. See the full race schedule below.
August
---
Breaking Barriers
In professional track racing, runners are set-up for success and given ideal conditions to run a PR. If you're not a pro, it can be hard to find a race catered to running fast. So that's what we're focusing on: cultivating the ultimate racing environment.
TWILIGHT 5000 FEATURES
Twilight Kit
Complete your kit and receive a free entry to one of this year's races. To qualify, purchase one Twilight top and one Twilight bottom between May 24th and August 24th, 2022 and forward your receipt to community@tracksmith.com. We'll follow up with a discount code for the race of your choice.
Pacing Duties
Every race needs the help of a pacer to get the racers on the right track. We are taking volunteers from our communities in each city to pace each of the heats. If you are interested, please fill out the form below and we will get in touch. We are also happily accepting volunteers to help out with other tasks during the races.