Zoom In
Downeaster
A temperature-regulating and odor-resisting merino mid layer.
This item is out of stock. Please enter your email address and we will notify you when it is back.
Free Returns & Exchanges
Pull Over
& Press On
Technical doesn't need to look tacky, and our merino Downeaster is proof. Wear it to warm up. Wear it on a chilly long run. Wear it out for a post-race beer. It's performance wear that's perfectly appropriate anywhere.
Merino Wool and Polypropylene Blend Mid-Layer
Theromoregulating and Anti-Odor
Quarter Zip Neckline
Fabric
60% Merino Wool
40% Polypropalene
Care
Wash Warm
Delicate Cycle
With Like Colors
Do Not Bleach
Line Dry
Do Not Use Softeners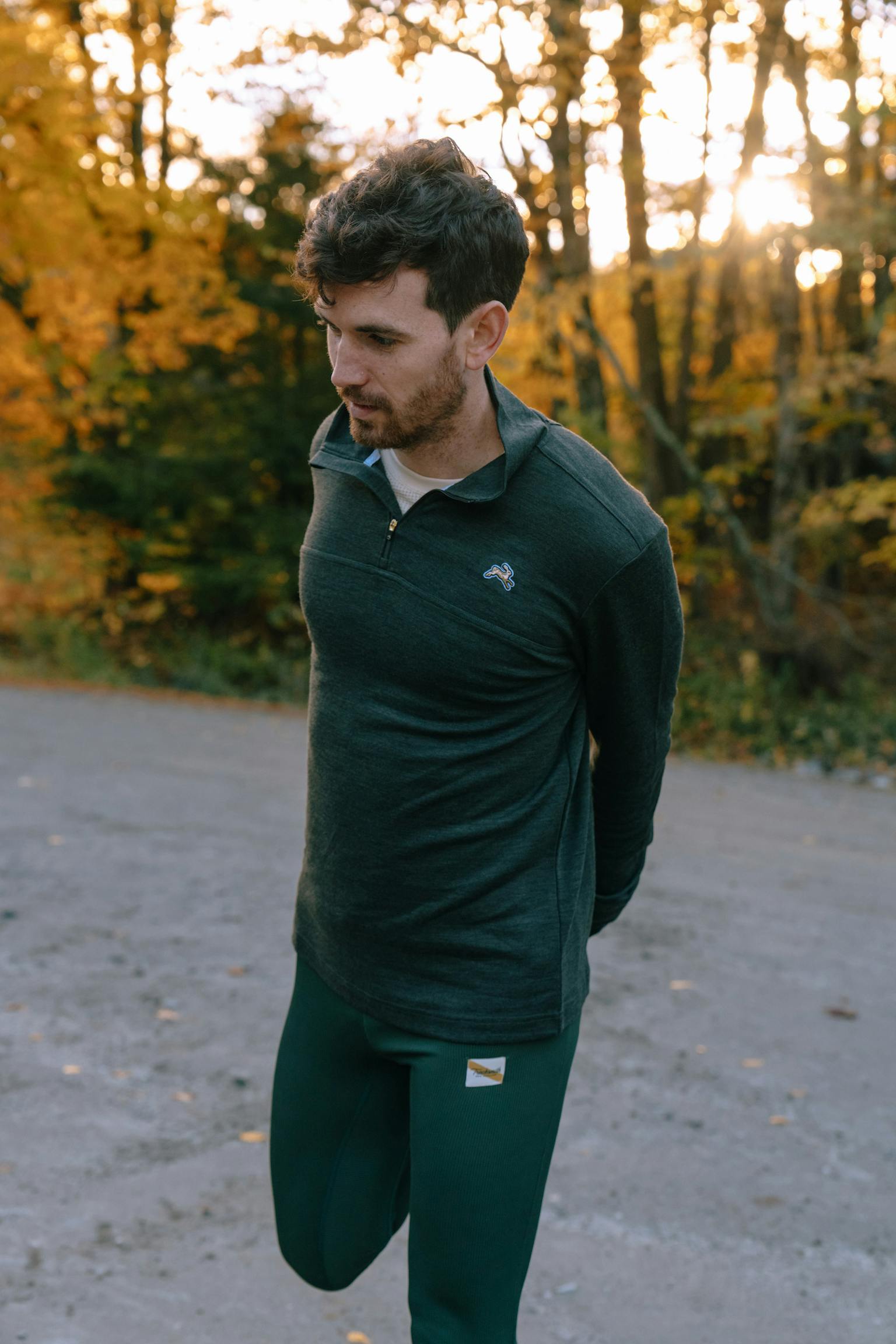 Before During
and After
Body heat is most readily lost and retained at points where your blood vessels are closest to the surface of your skin. Like your neck. When temperatures become less predictable from day to day, even from hour to hour, it's important to prep for a little extra collar coverage. And important to easily unzip as you stoke your inner furnace. Our Downeaster has your jugular covered.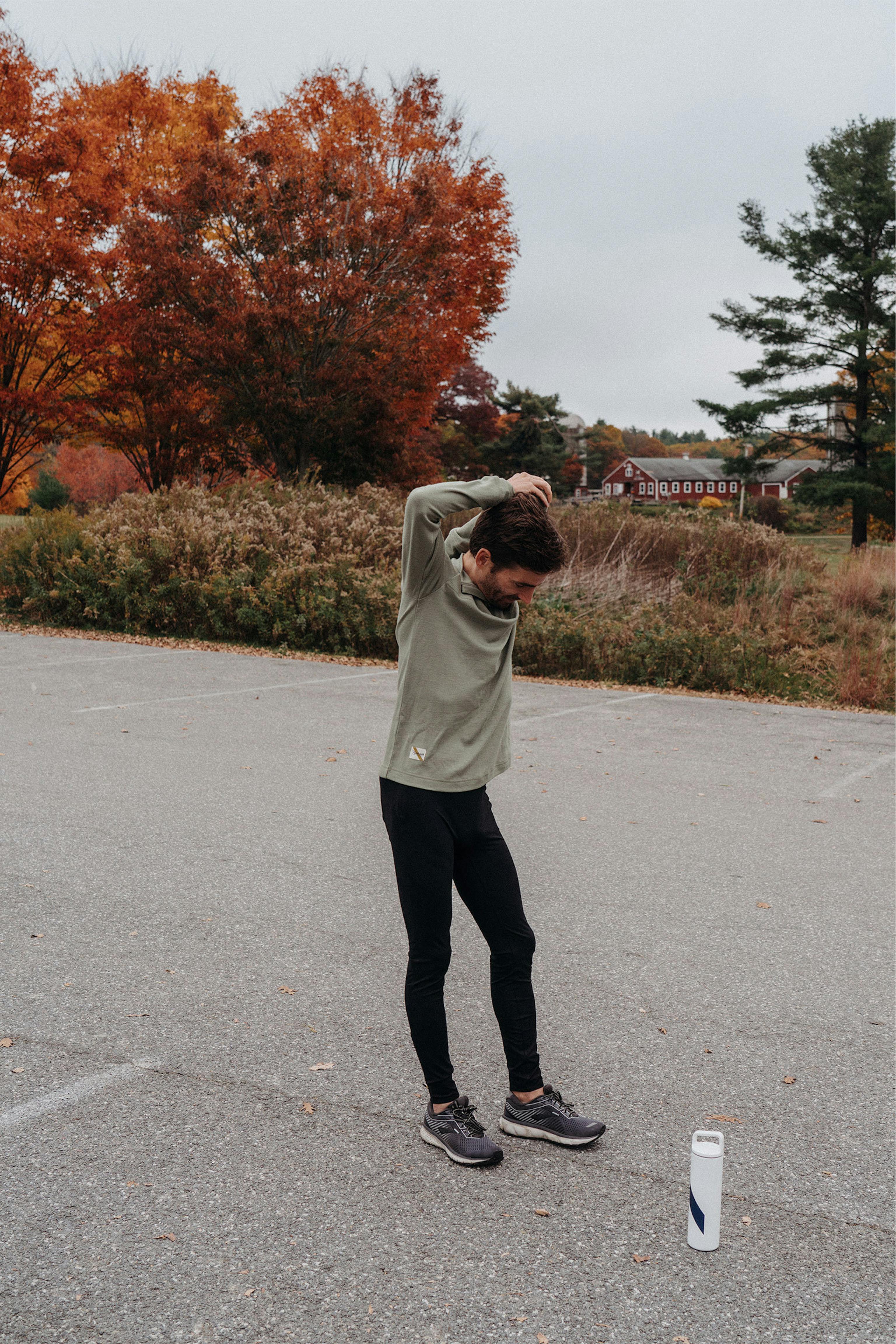 Merino Magnifico!
The Merino sheep is a rugged mountain-dwelling breed native to Spain but domesticated in Australia and New Zealand. The Merino thrives in temperatures and conditions too severe for the lowland breeds that live on Old MacDonald's farm.
Key to the Merino's survival is their unique wool, which is nothing short of miraculous as a performance fabric. It's soft against the skin – not at all itchy. It's breathable and wicking in warmer temps, but stays perfectly warm in the cold, even when drenched with sweat.