Zoom In
UPDATED
Fells Waffle Layer
A new and improved Merino wool waffle knit base layer
Waffles Before, During
and After
Runners believe in establishing a strong base. That emphasis on building from the inside out carries over to our layering strategy: It all starts with a warm and wicking foundation. The waffle pattern on this Merino wool layer traps air against the skin to increase insulation, while also allowing heat to escape as the effort increases.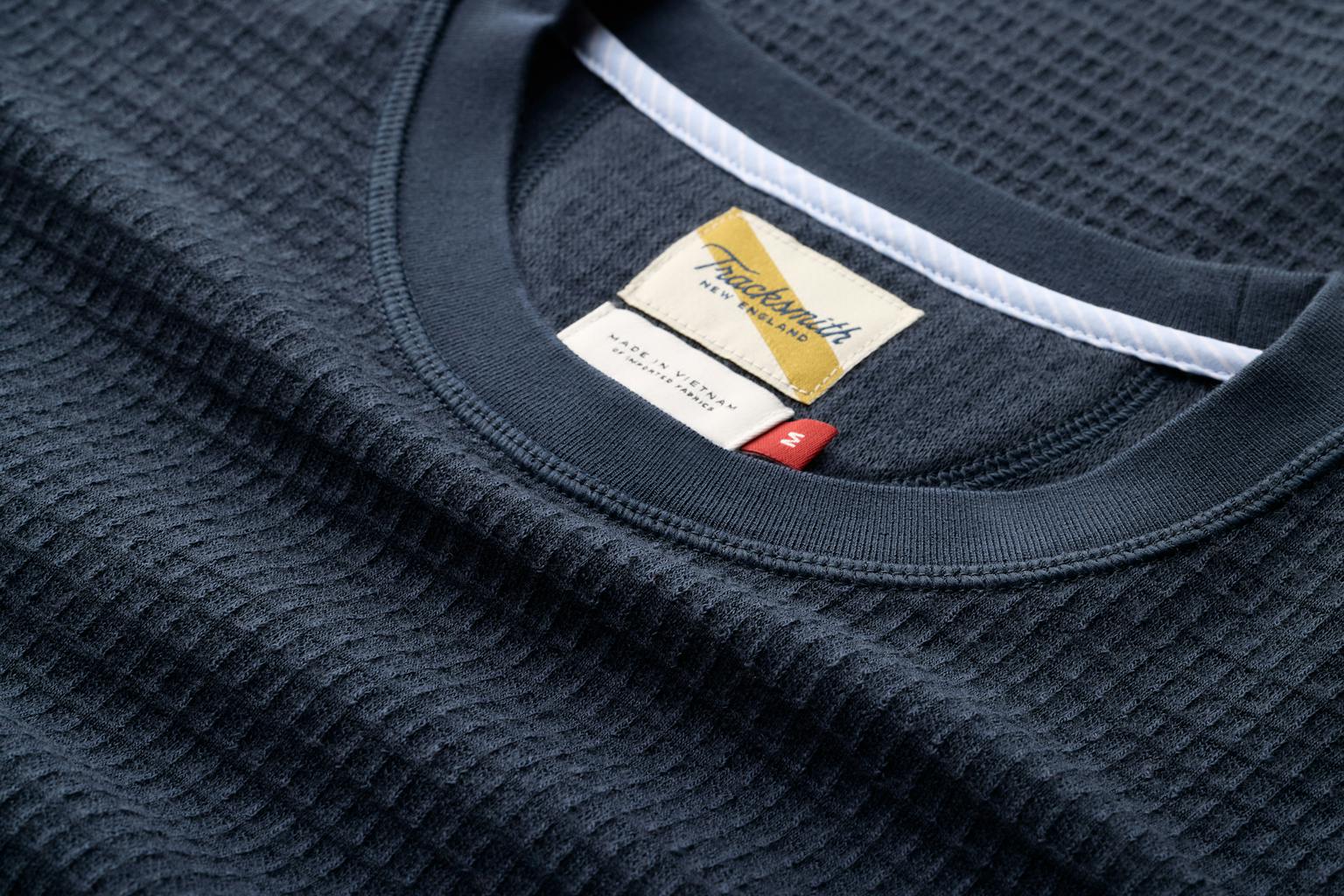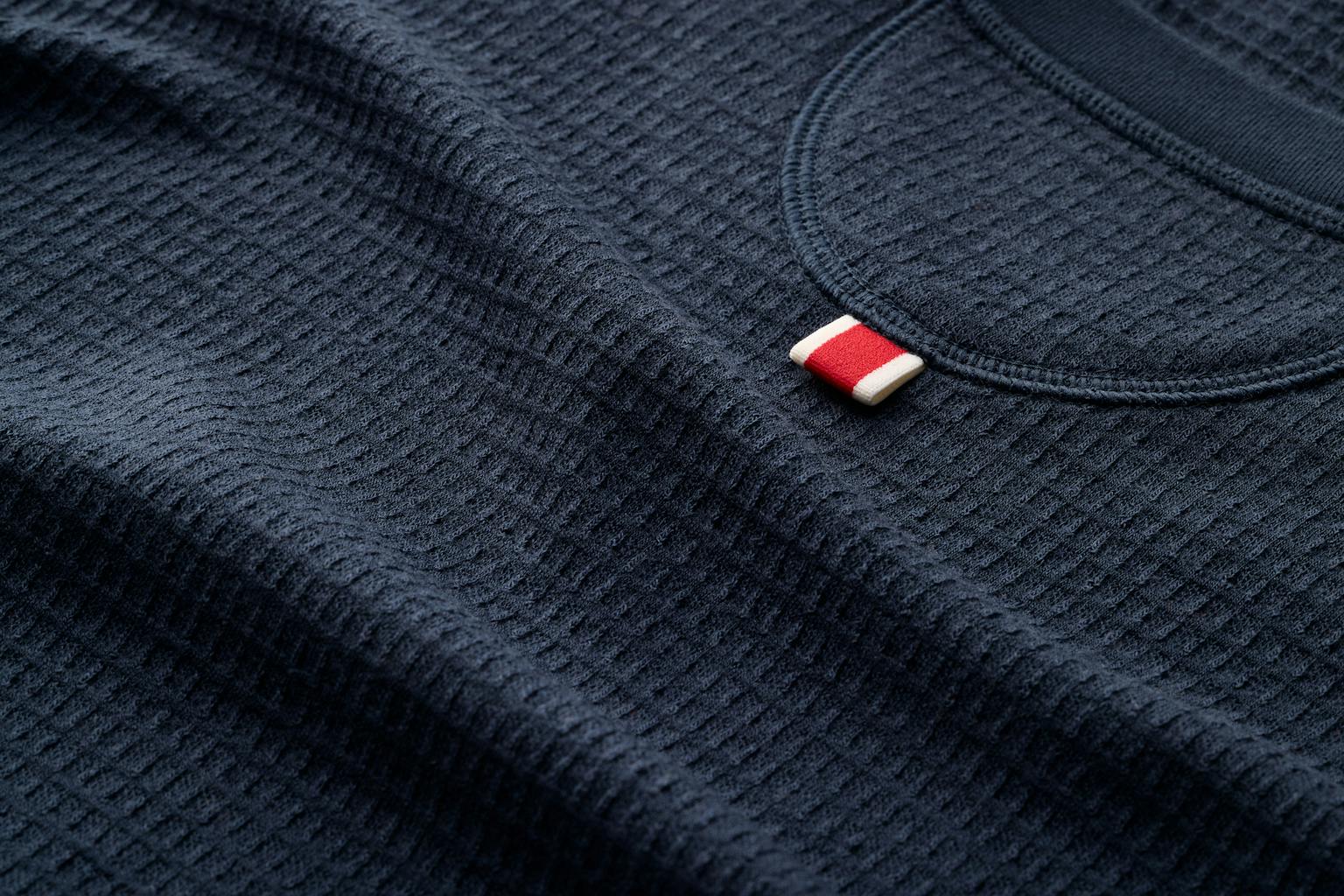 Featuring a gridded texture, the fabric naturally traps and releases body heat to regulate temperature
This rugged Merino wool blend regulates temperature, wicks moisture, and resists odor, even after multiple wears without washing.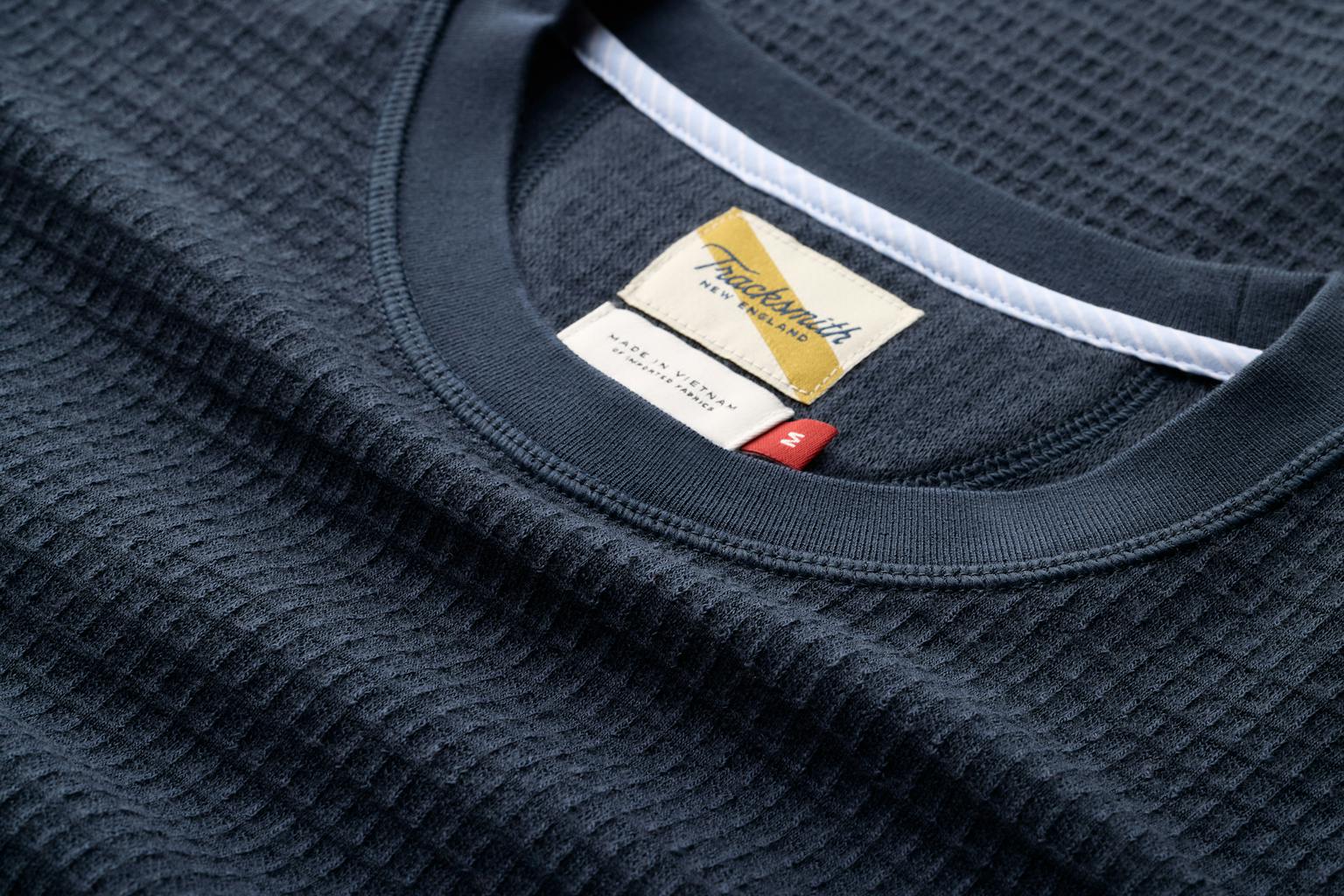 The Fells Waffle features a relaxed fit. It can be layered over a race day top as a warm-up, worn on its own for a long run, but can also be layered under a jacket on the coldest days of the year.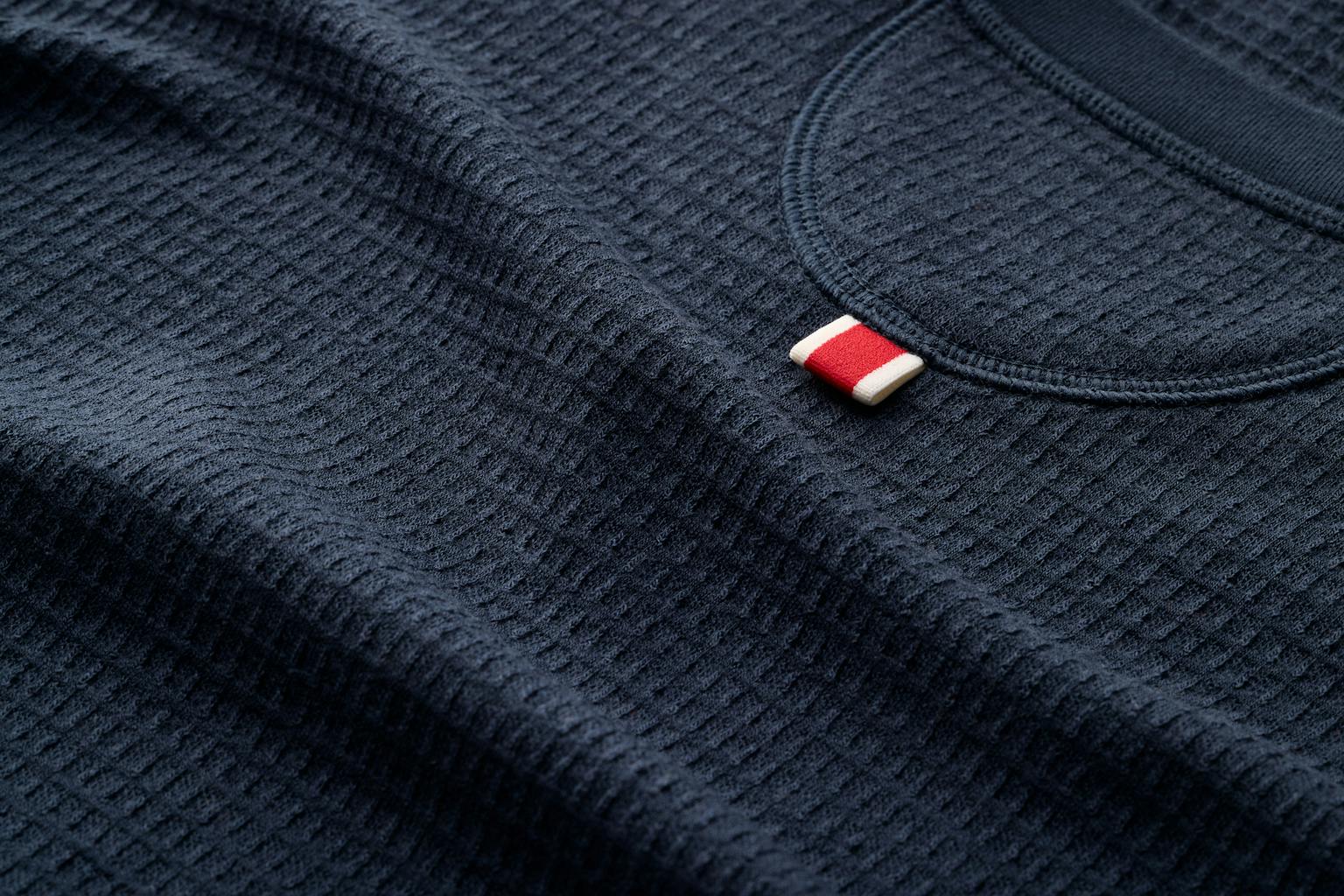 Fabric
54% Merino / 46% Recycled Polyester, 265gsm, 17.5 micron
Care
Machine Wash Cold with Like Colors
Do Not Bleach
Lay Flat to Dry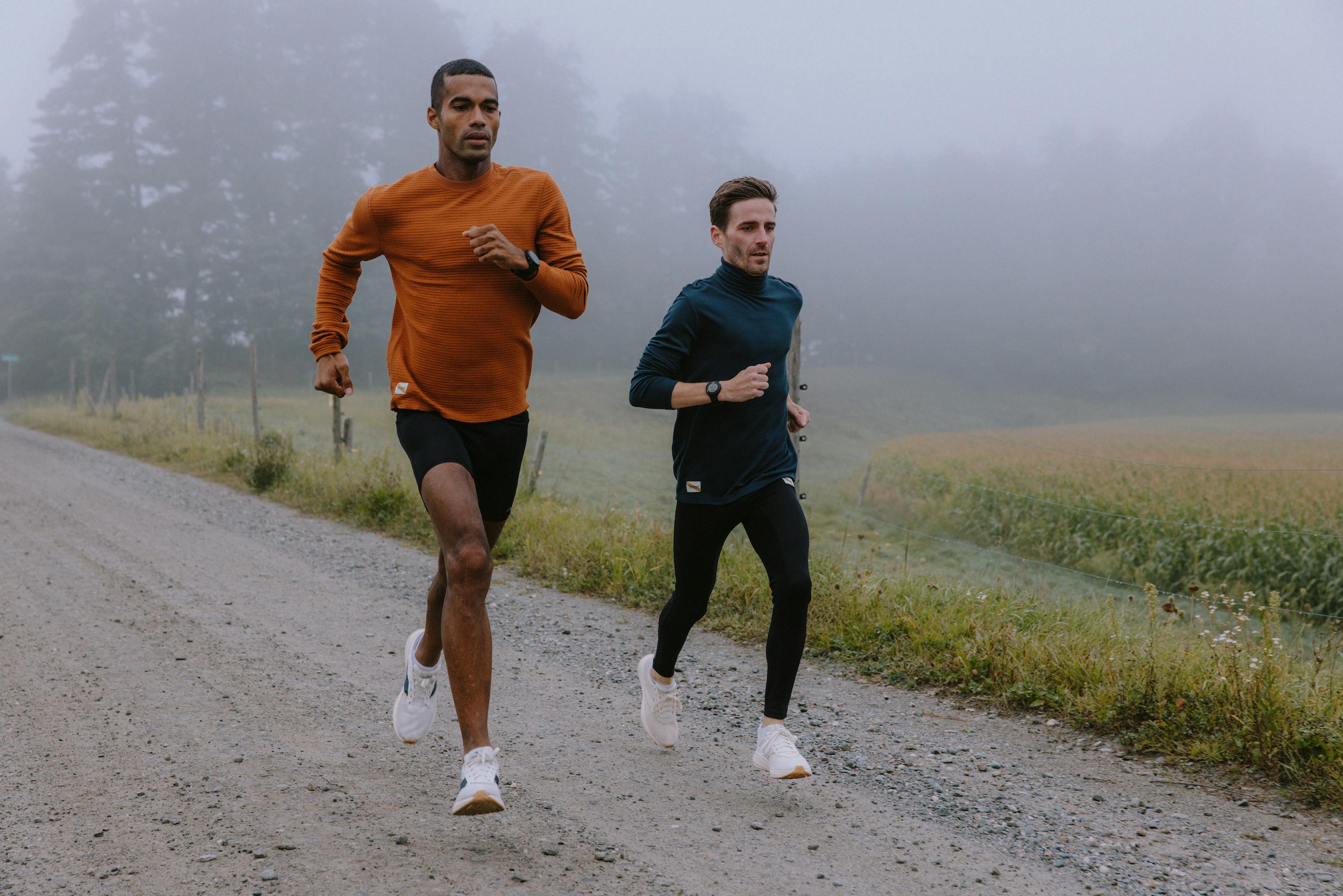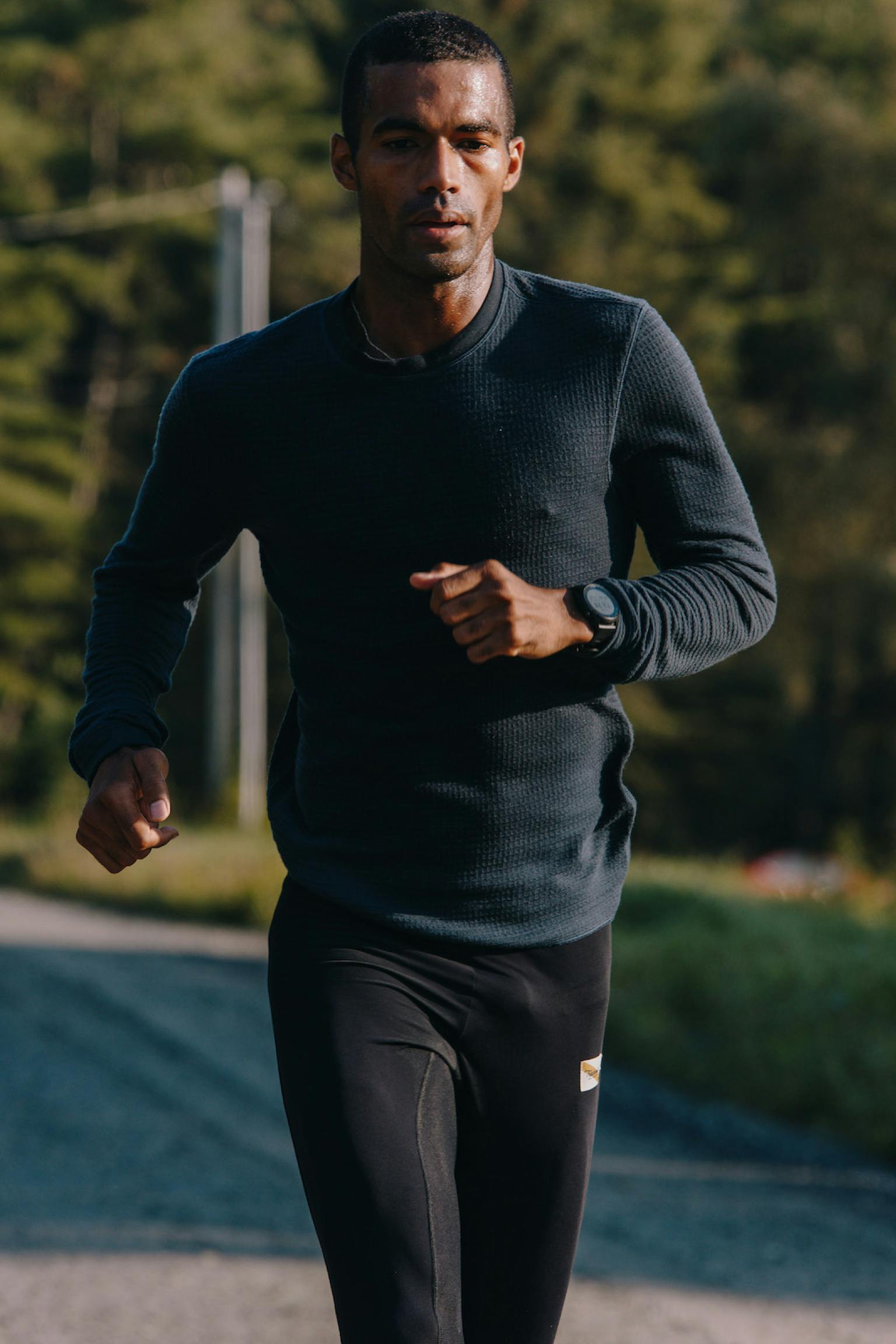 The Better Layer
Merino is an ideal insulating material for a base layer thanks to its natural versatility: It not only insulates, but also regulates temperature and wicks sweat. However, as the temperature dips a few tweaks can ensure better protection from the harshest elements. Our Waffle Layer uses a blend of high-performing Merino wool and recycled polyester to deliver the temperature regulating and odor-resistant qualities of wool with the wicking and reliability of polyester.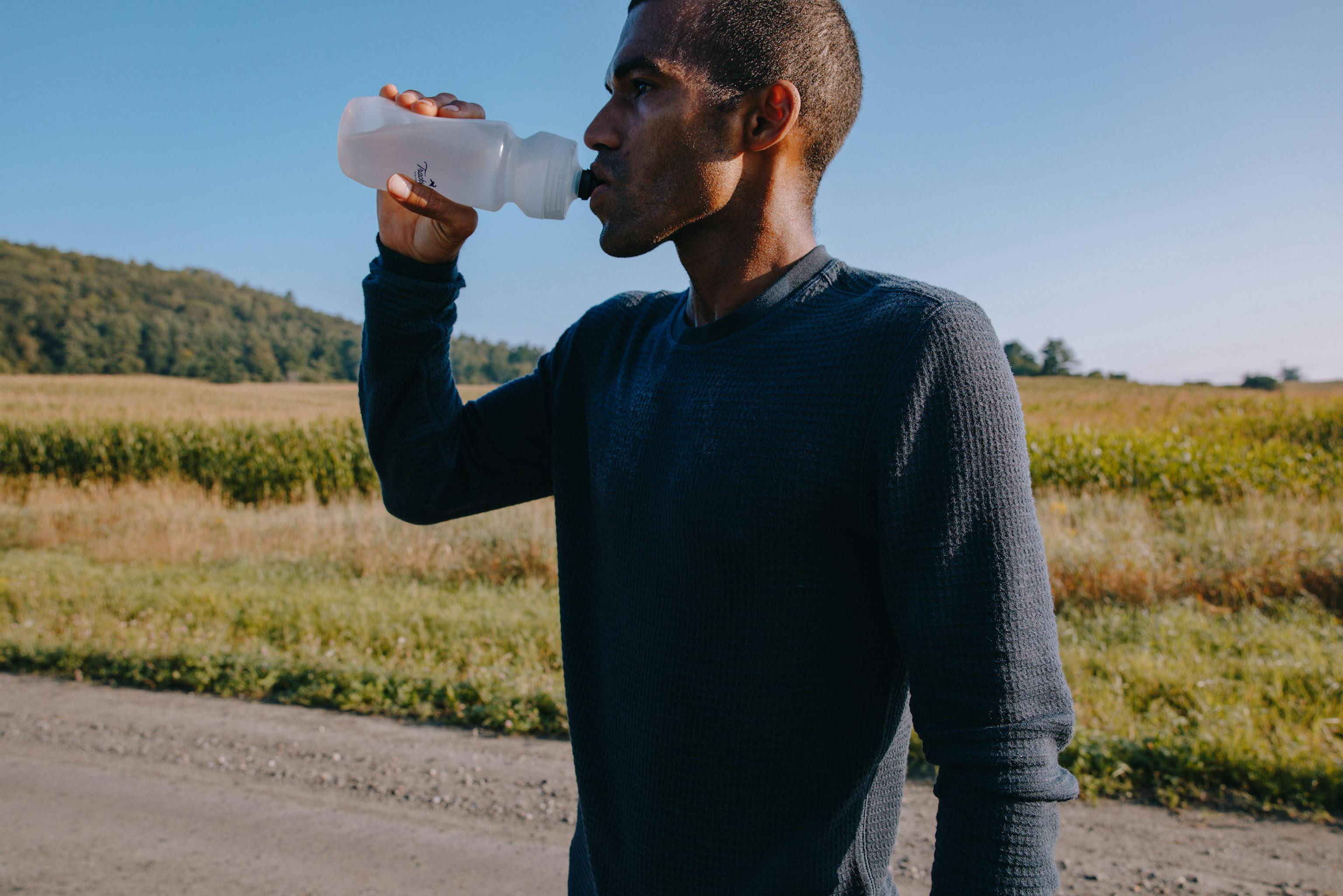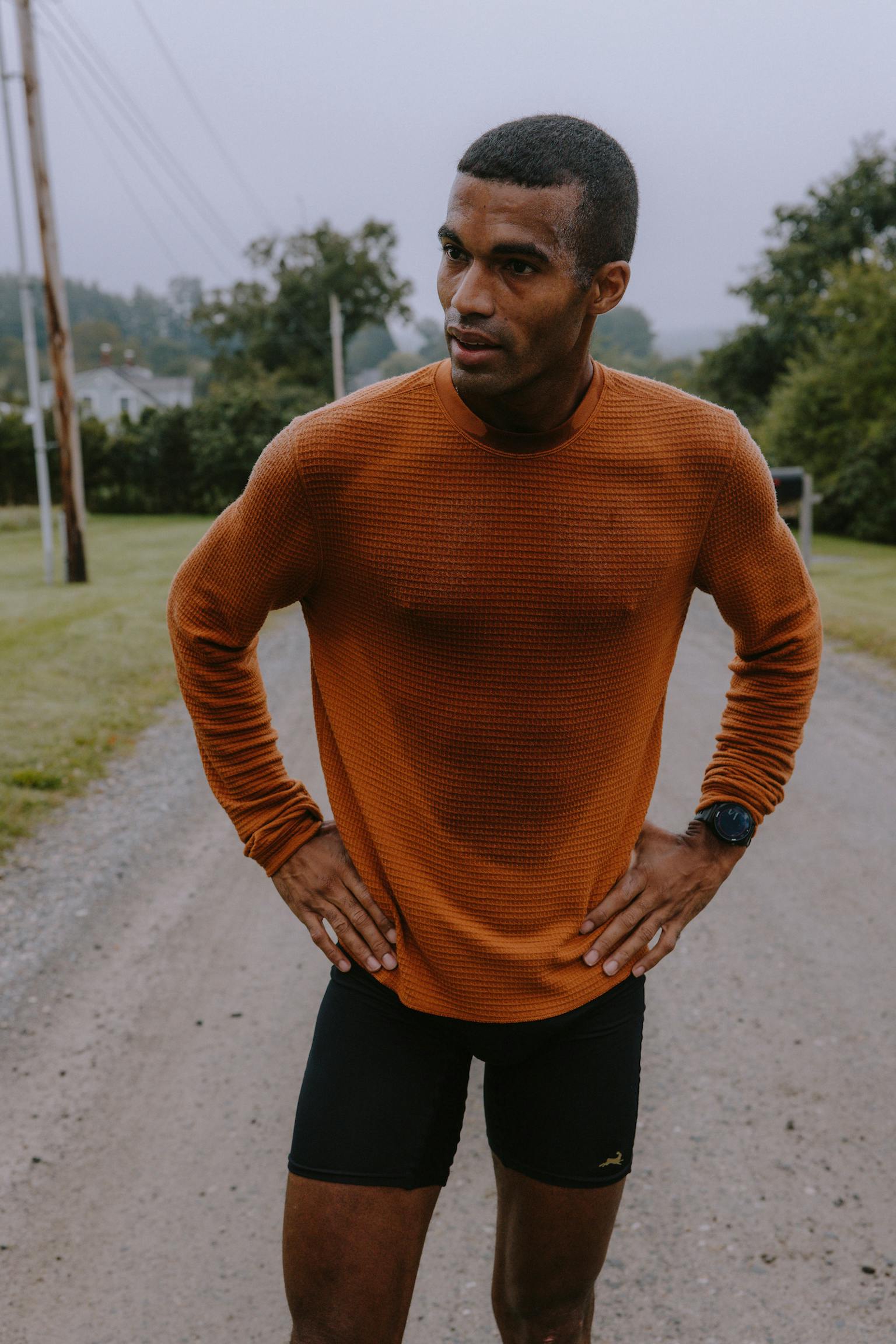 Merino is Magic
If you're still not familiar with the performance benefits of Merino wool, be prepared for a revelation. Soft and not at all scratchy, Merino wicks moisture and regulates temperature just like animal hair (because it sort of is). It's almost completely impervious to odor, even if you never choose to wash it. And unlike synthetic wicking materials, Merino stays warm even when it's wet.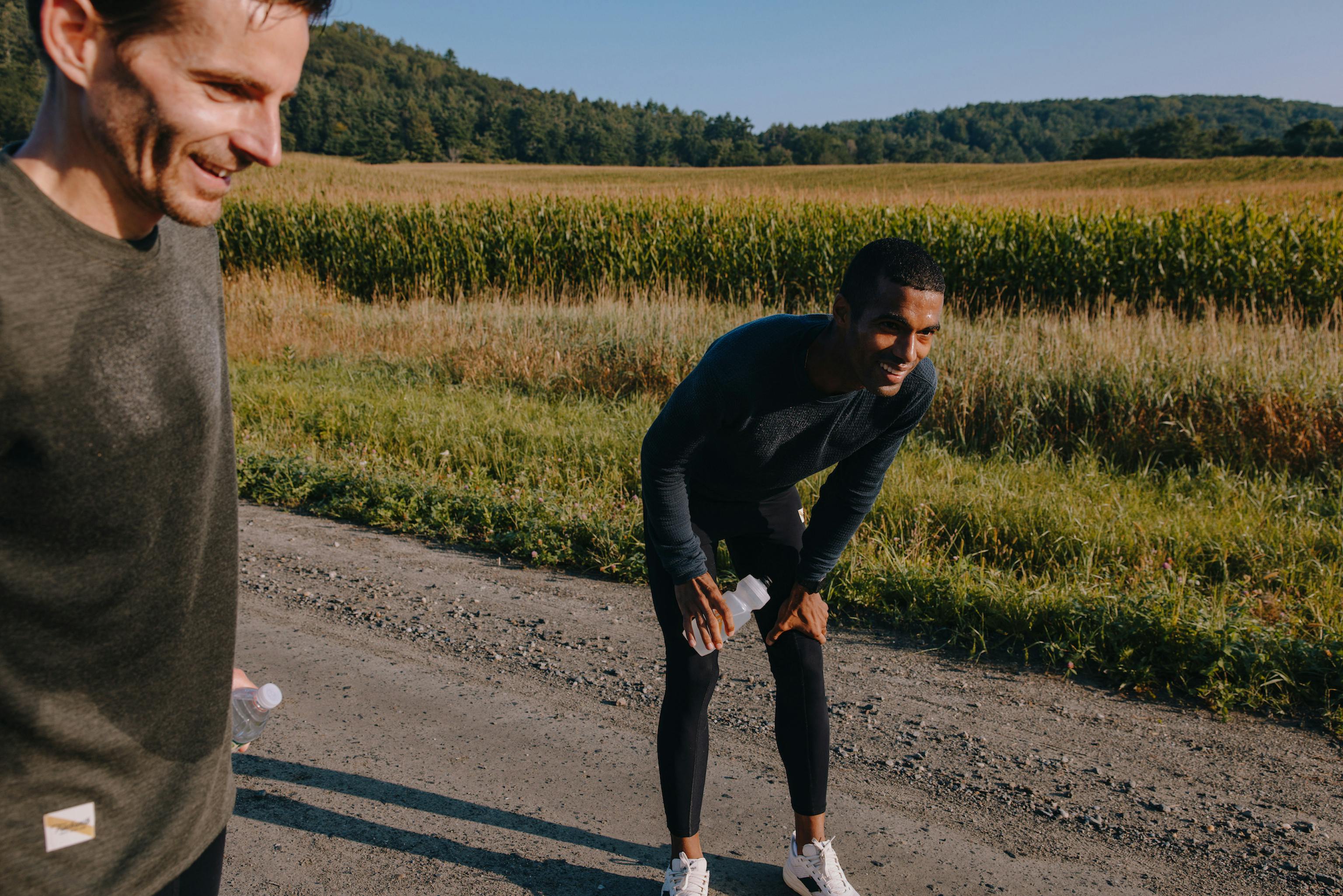 From the Fells
Our Fells pieces are inspired by cross country's wet and wild cousin: fell running. Facing challenging courses and unpredictable British weather, fell runners have long relied on wool clothing to keep them warm and protected in tough conditions.