NEW STYLE
Franklin Quarter Snap
A lighter-weight pullover version of the Franklin Fleece.
Fleece for the Fleet
Pushing your comfort zone in the colder months isn't easy. Neither is willing yourself out the door into freezing air. That's why we designed our Franklin fleeces for high output training in cold weather. The latest addition to the family is a lighter-weight snap pullover, featuring an extremely soft and feather-light Polartec® double-knit velour fleece. Side stretch panels ensure a full range of motion, so you can drive the pace until the steam comes off your back.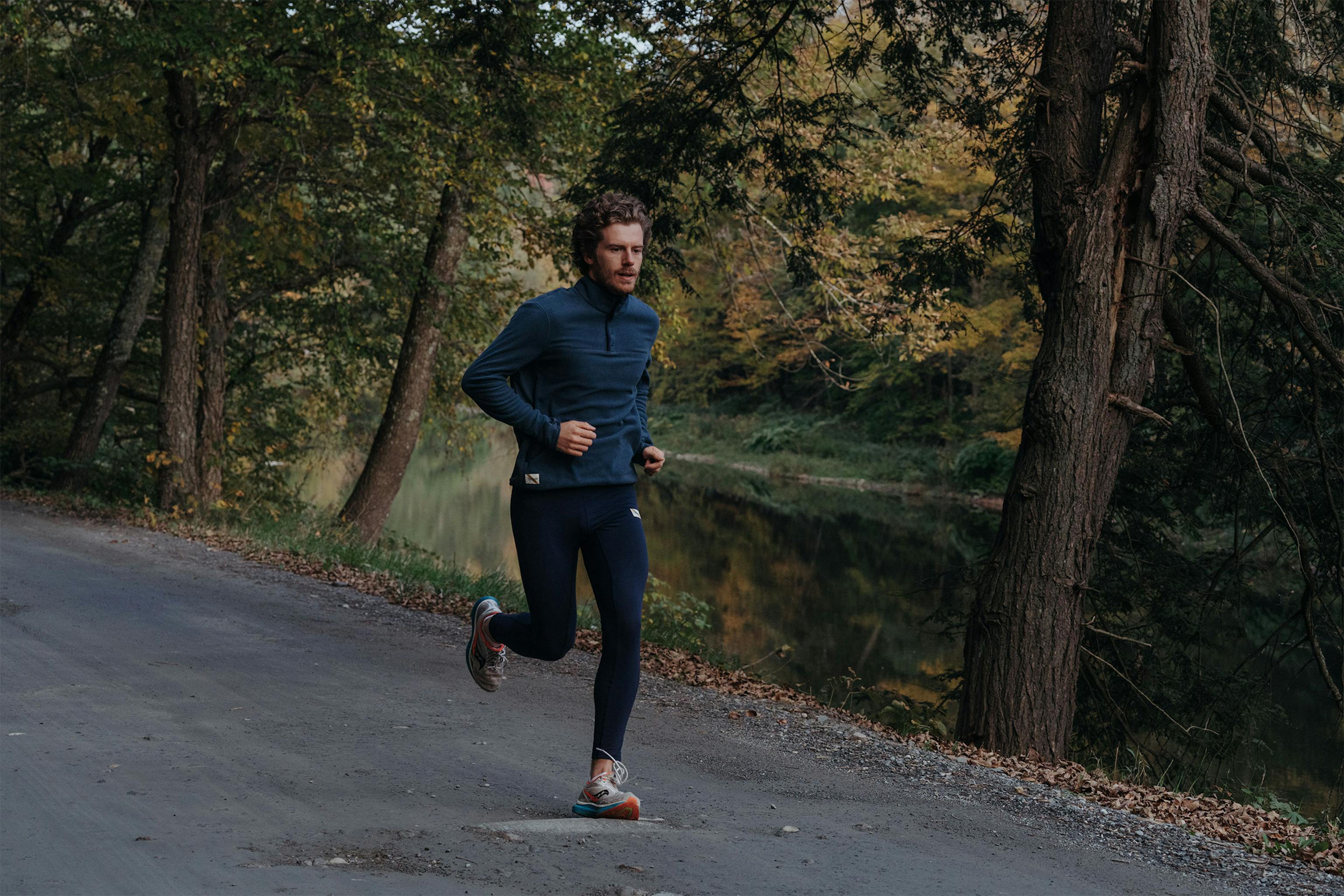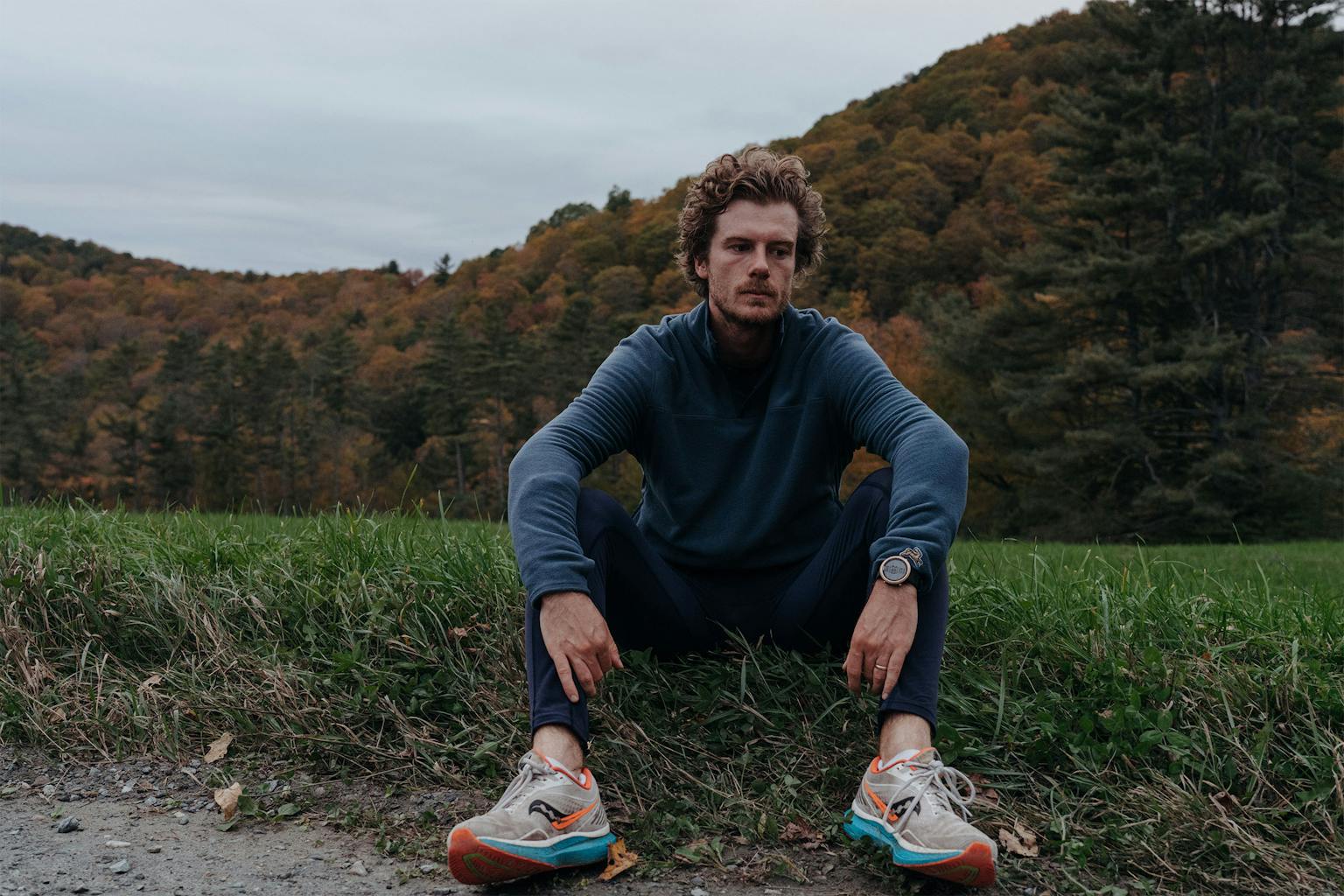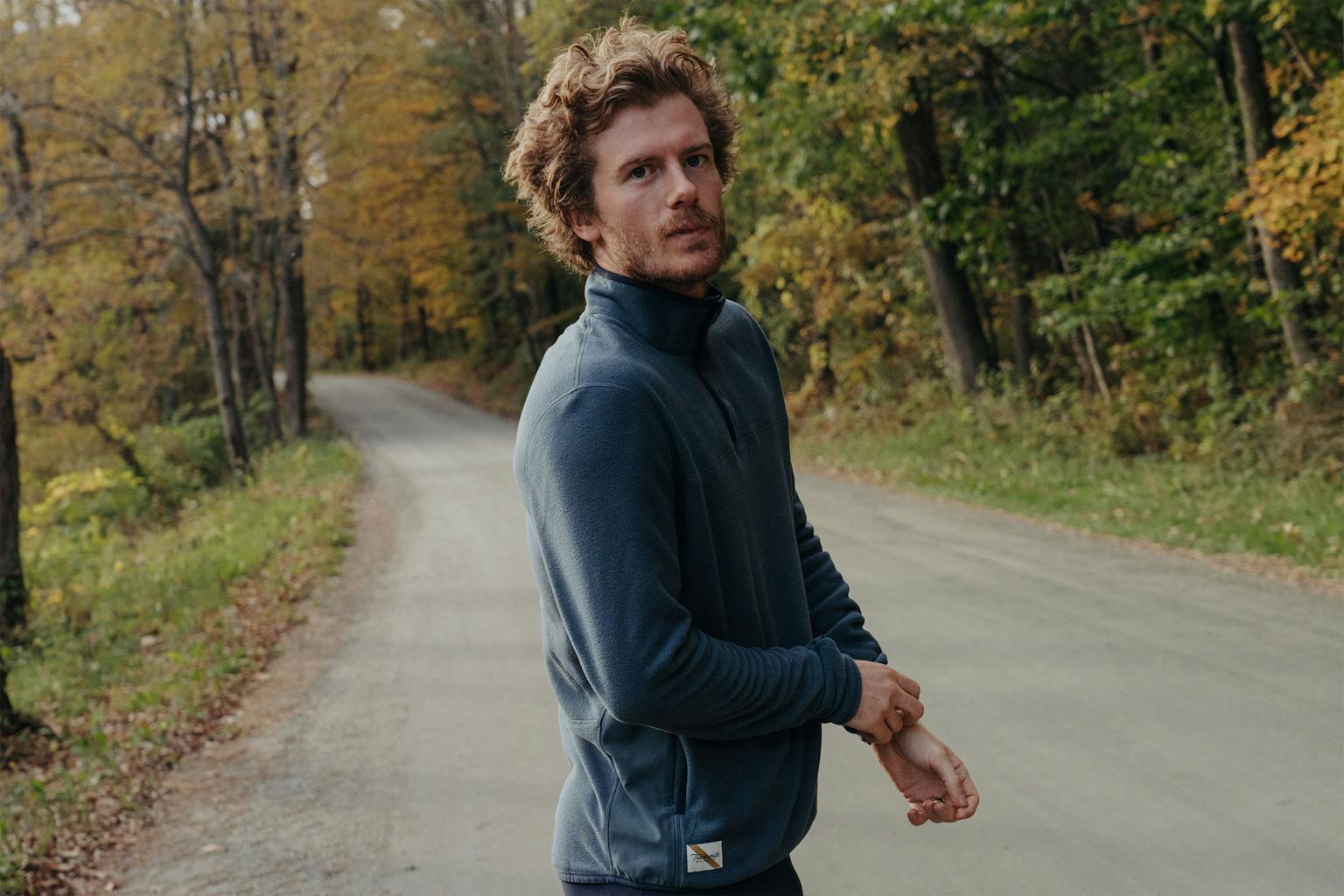 Double Down
On a cold morning, the warmth of a cozy fleece can be all that gets you out the door. But problems arise when the pace quickens and your body heat rises, since classic fleeces aren't made for running fast. We designed the new Franklin Quarter Snap with these varying conditions and thermal outputs in mind, mixing strategically mapped materials for zoned ventilation and weather protection. Thumb holes keep you warm when the run starts cold, and snap buttons deliver ventilation when the pace picks up.
Working Together
On its own, fleece would be too warm for fast running, even in the coldest conditions. So we combined it with breathable side panels that provide enhanced stretch while shaving weight. The result is a running fleece that delivers exceptional warmth across the core of the torso with flexible, breathable stretch panels where you need mobility and enhanced ventilation at higher speeds.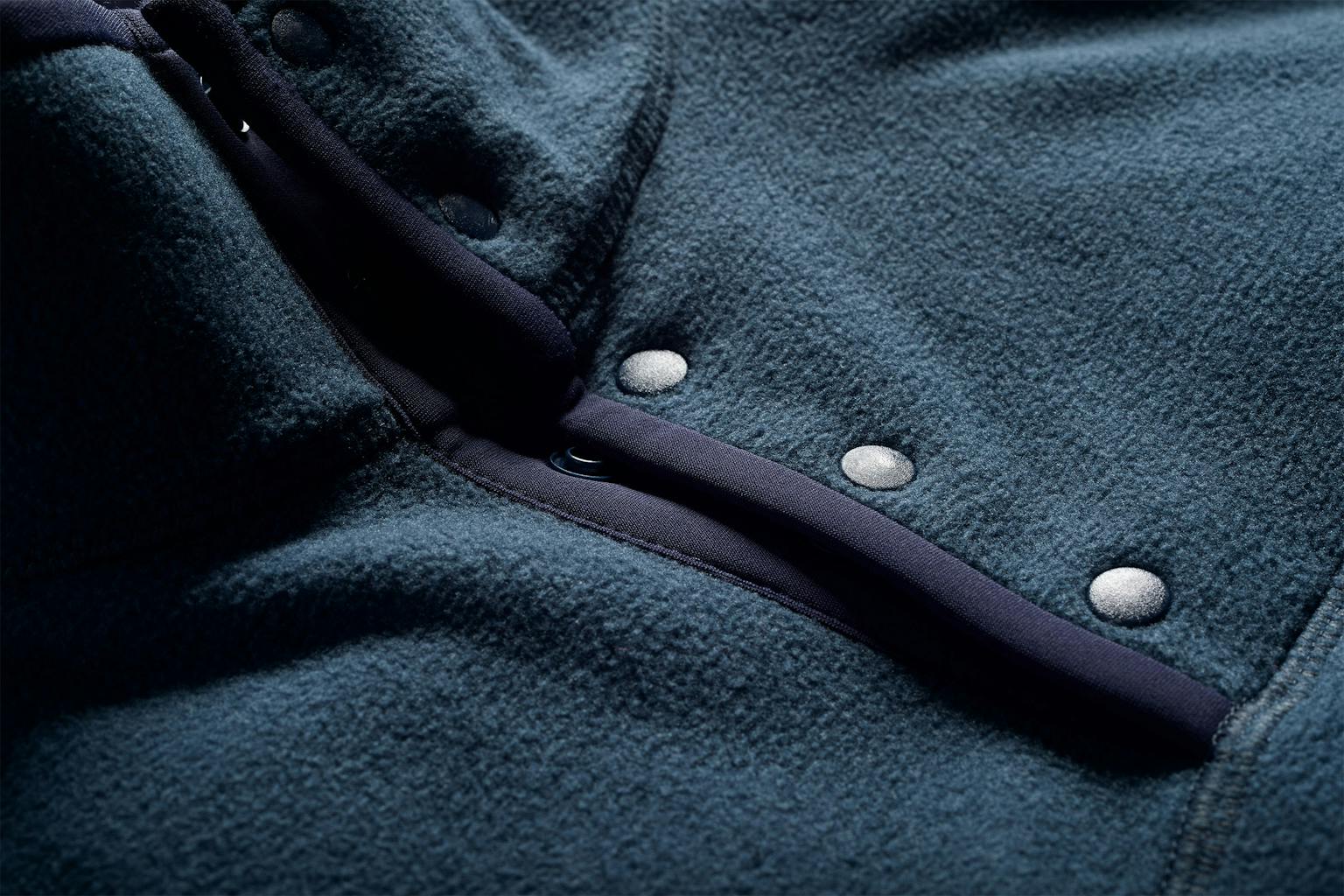 Storage Space
Colder days mean carrying some extra gear, from gloves and hats to gels and your phone. You need somewhere to put it all. The quarter snap features two drop in hand pockets and a hidden zip pocket that securely stores a cell phone.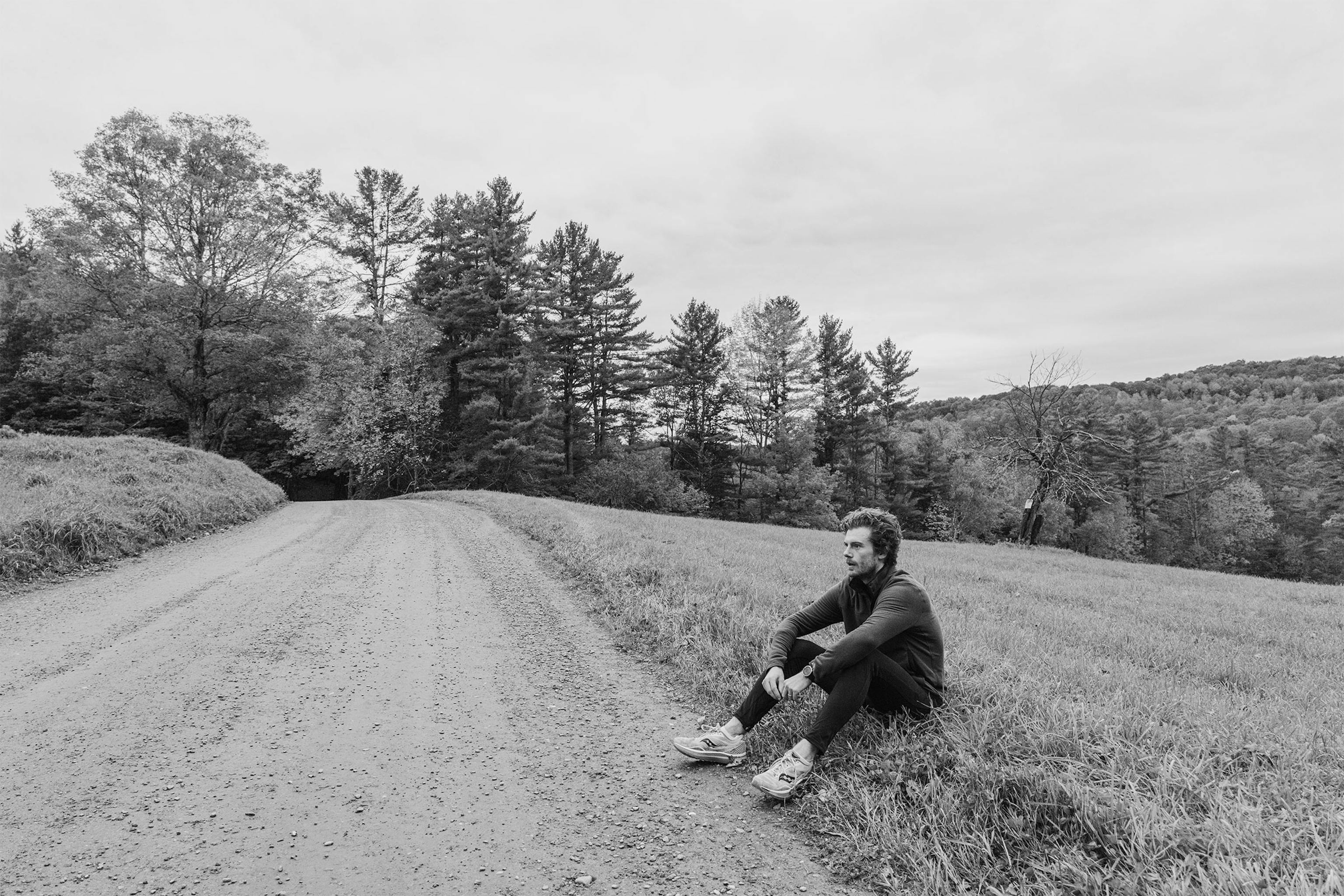 Andover Innovation
In 1981, Massachusetts-based Polartec® first engineered polyester fibers into an innovative knit construction with a lofted fiber structure that created thermal air pockets to prevent heat loss and regulate core warmth. Their invention, known as polar fleece, transformed the industry and was the most durable and versatile insulation and outerwear fabric of its day. Continuously refined over forty years, this Okeo-Tex and Bluesign-certified fleece remains a cold-weather performance stalwart for its lightweight warmth and fast-drying characteristics.