NEW COLORS
Horizon Tee
Made from a Dri-Release fabric, this running tee is soft and wicking; durable and whisper light.
Keep it Simple
It shouldn't be hard to find, and yet it is: the perfect short sleeve training top that looks and feels like your most-beloved cotton tee, but has the performance features of your hardest working tech tee. The Horizon Tee delivers both, working just as well with jeans as it does rolling hard on a rainy tempo run.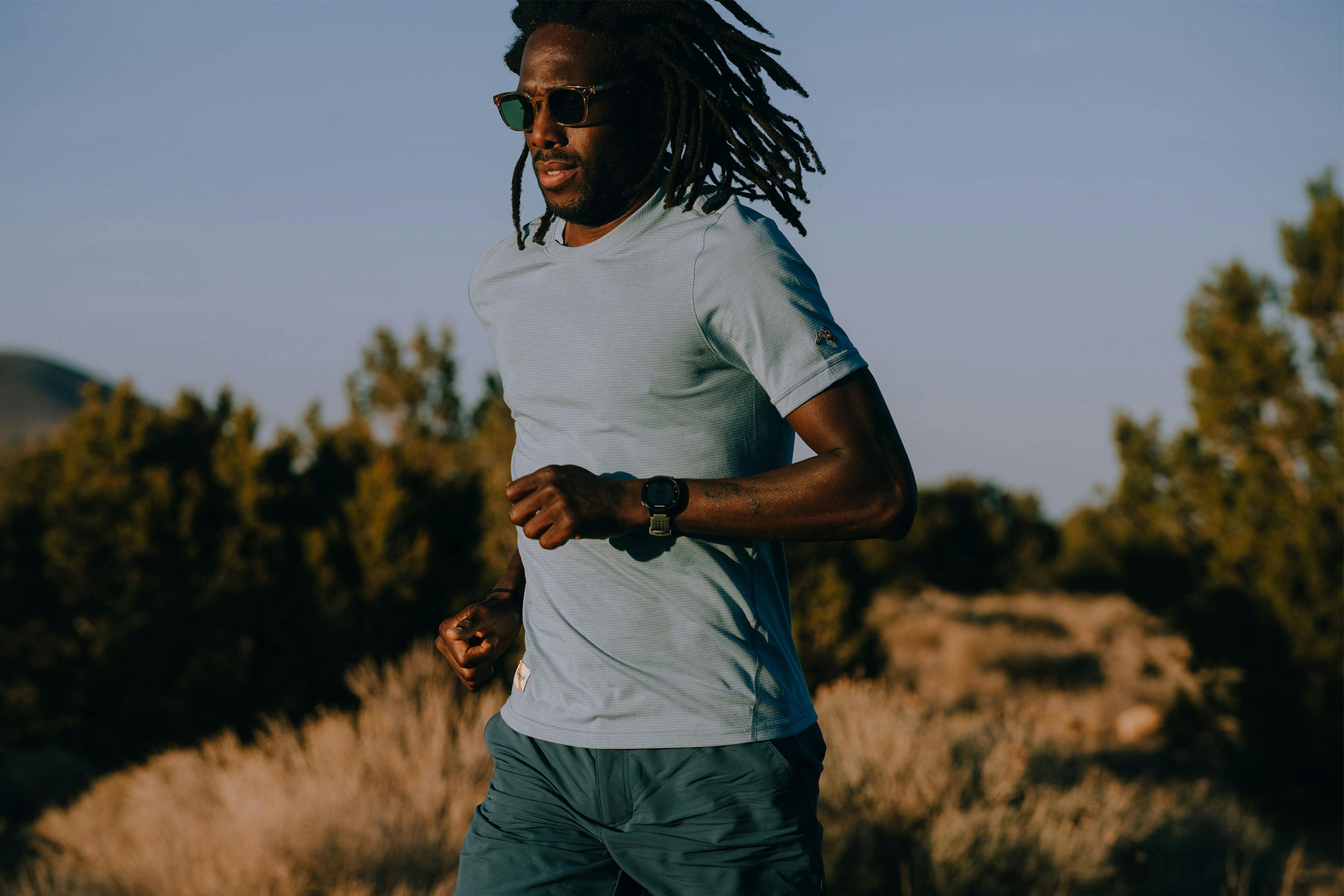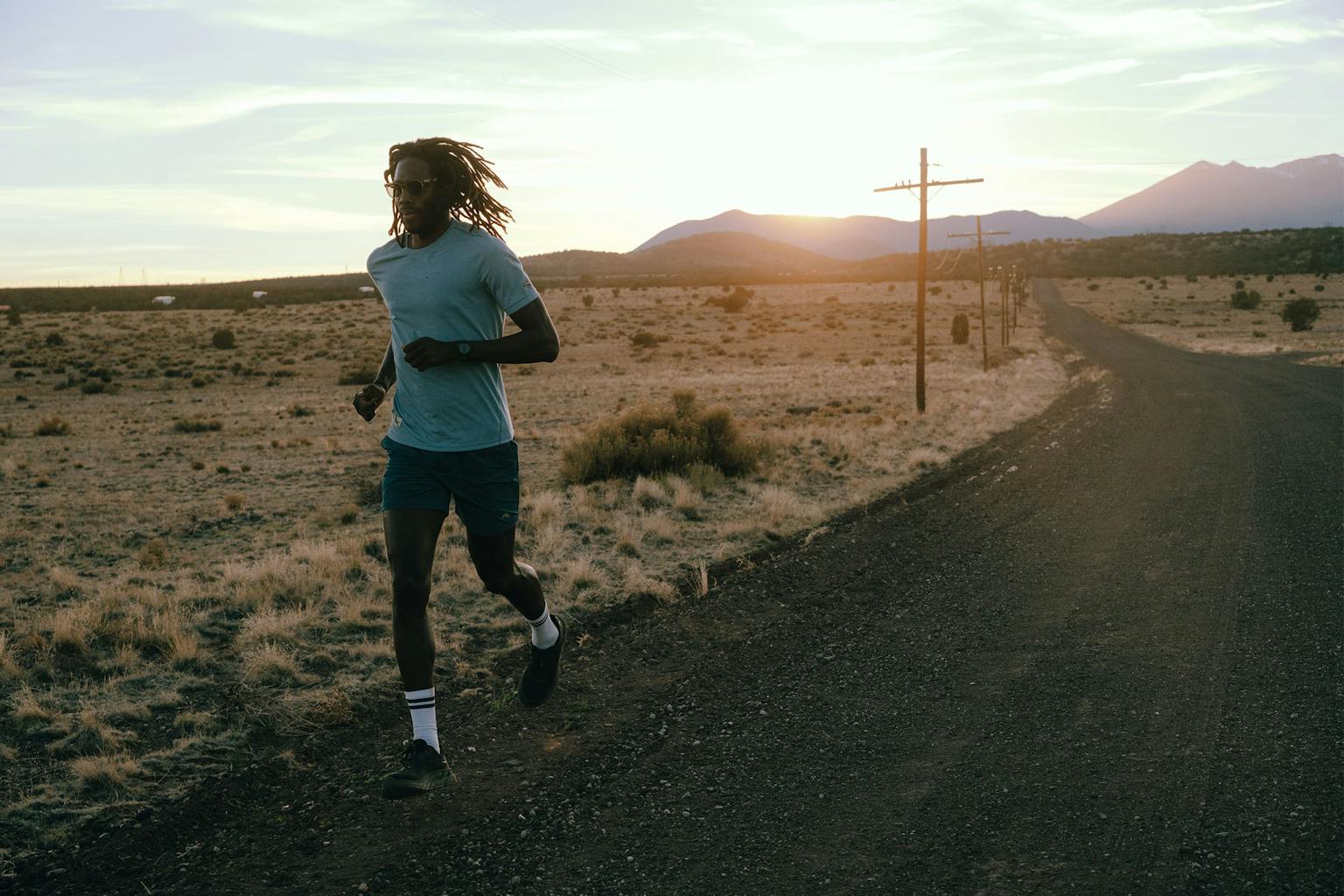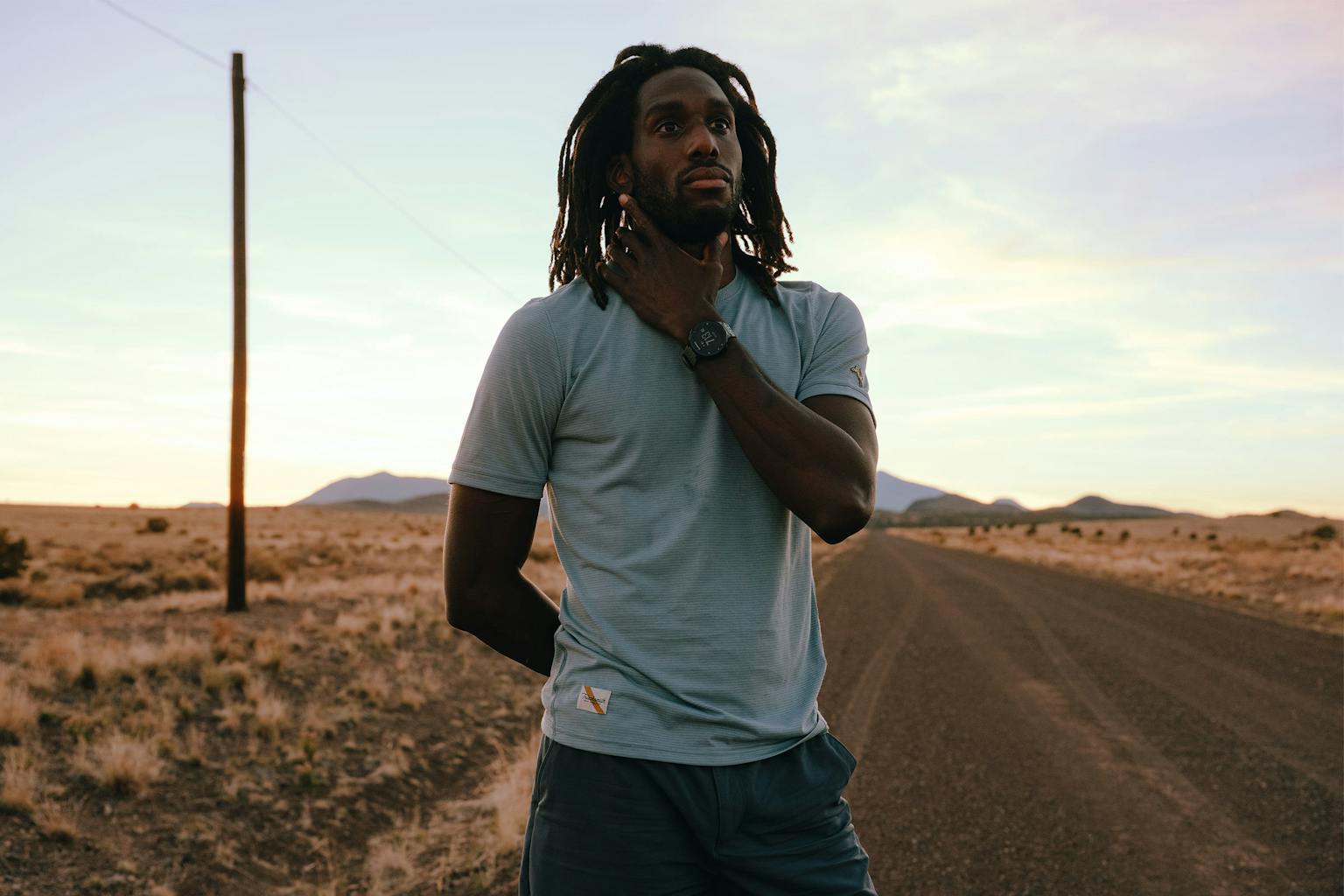 Have it Both Ways
There's nothing like the soft, worn-in feeling of a cotton tee. But cotton and sweltering summer miles don't always mix. Tech fabrics offer lightweight, wicking performance but can feel stiff and tacky. Made from a drirelease fabric, the Horizon Tee combines the comfort of cotton with the weightless, quick-dry properties of polyester. The result is a sophisticated tee that's soft and wicking; durable and whisper light.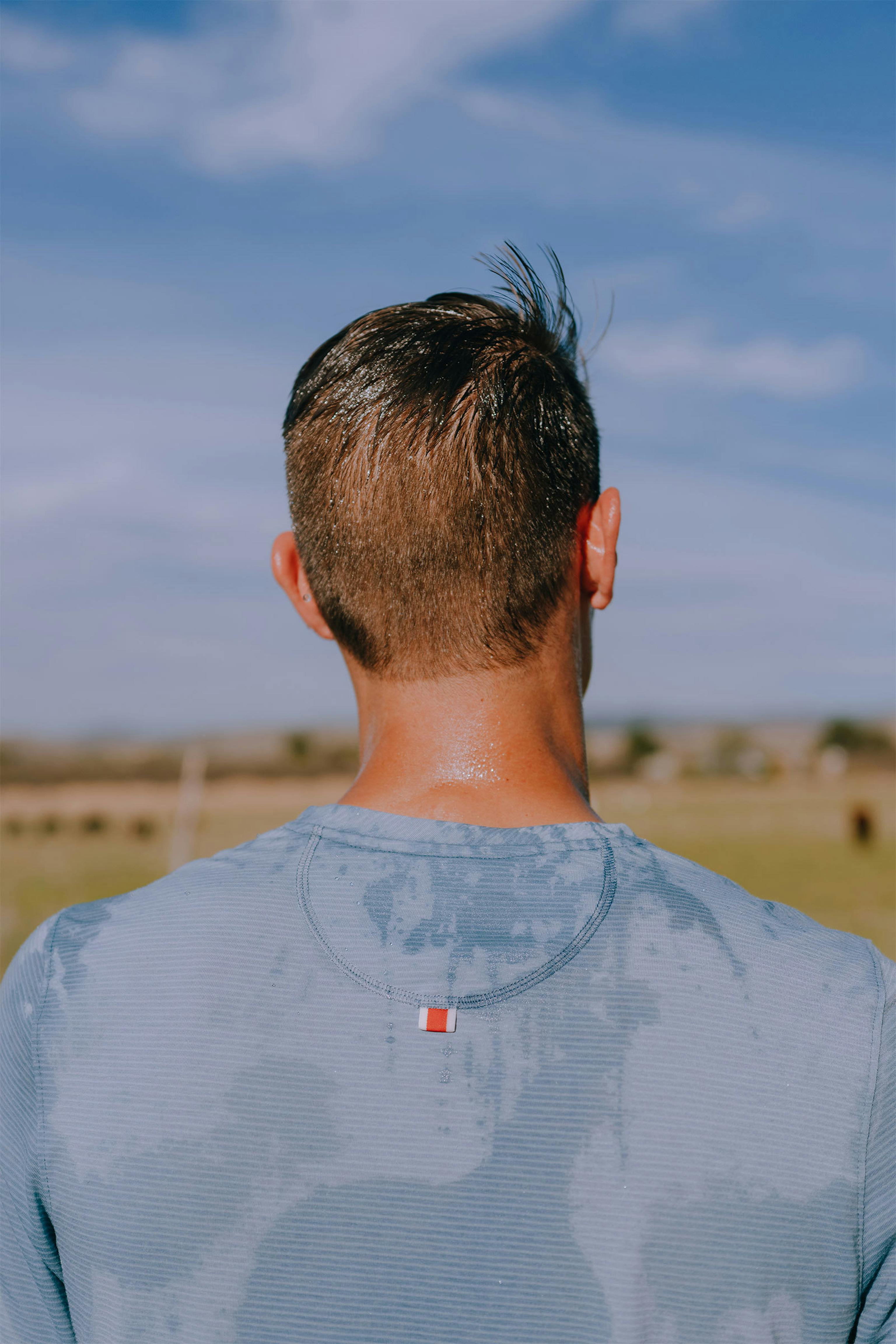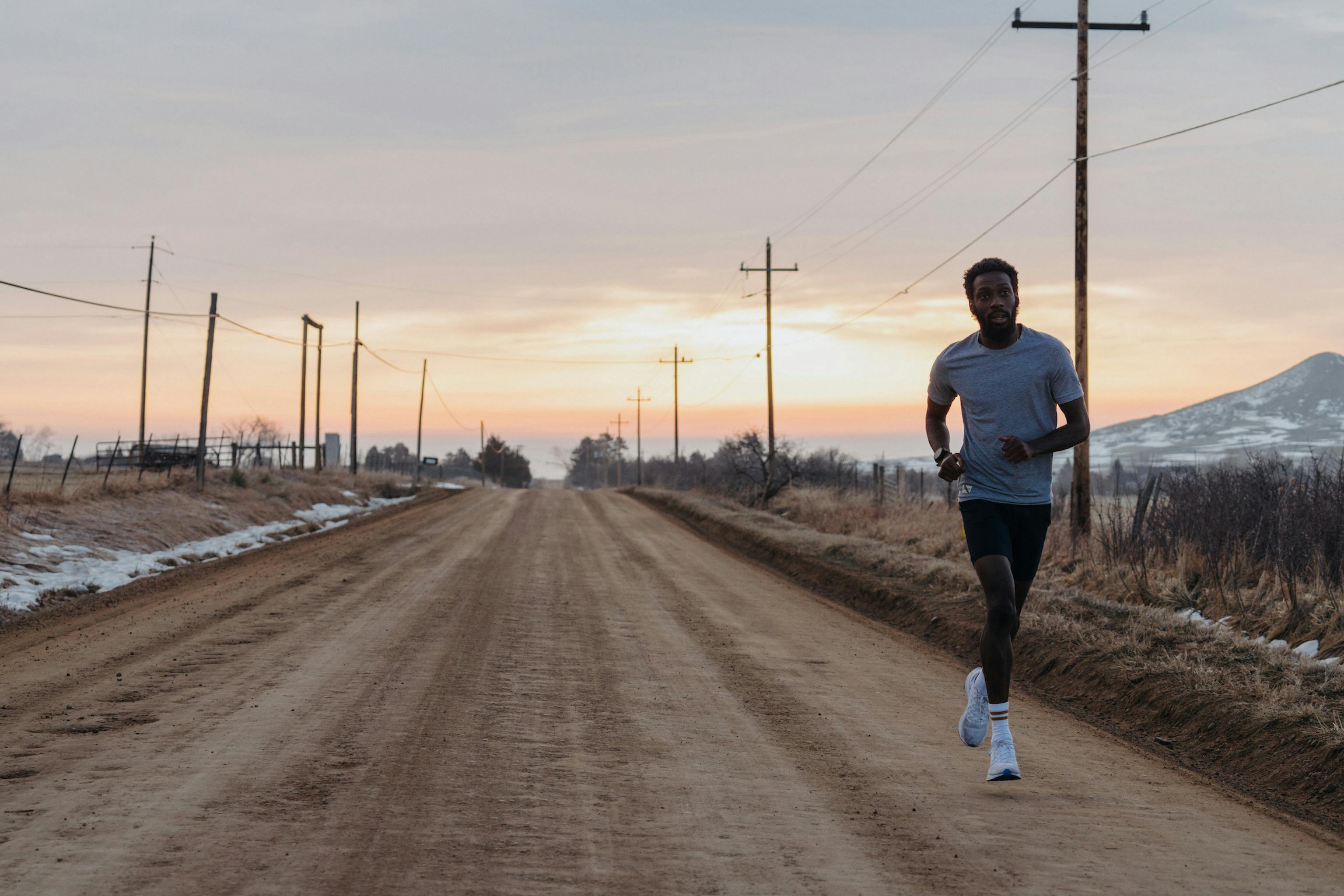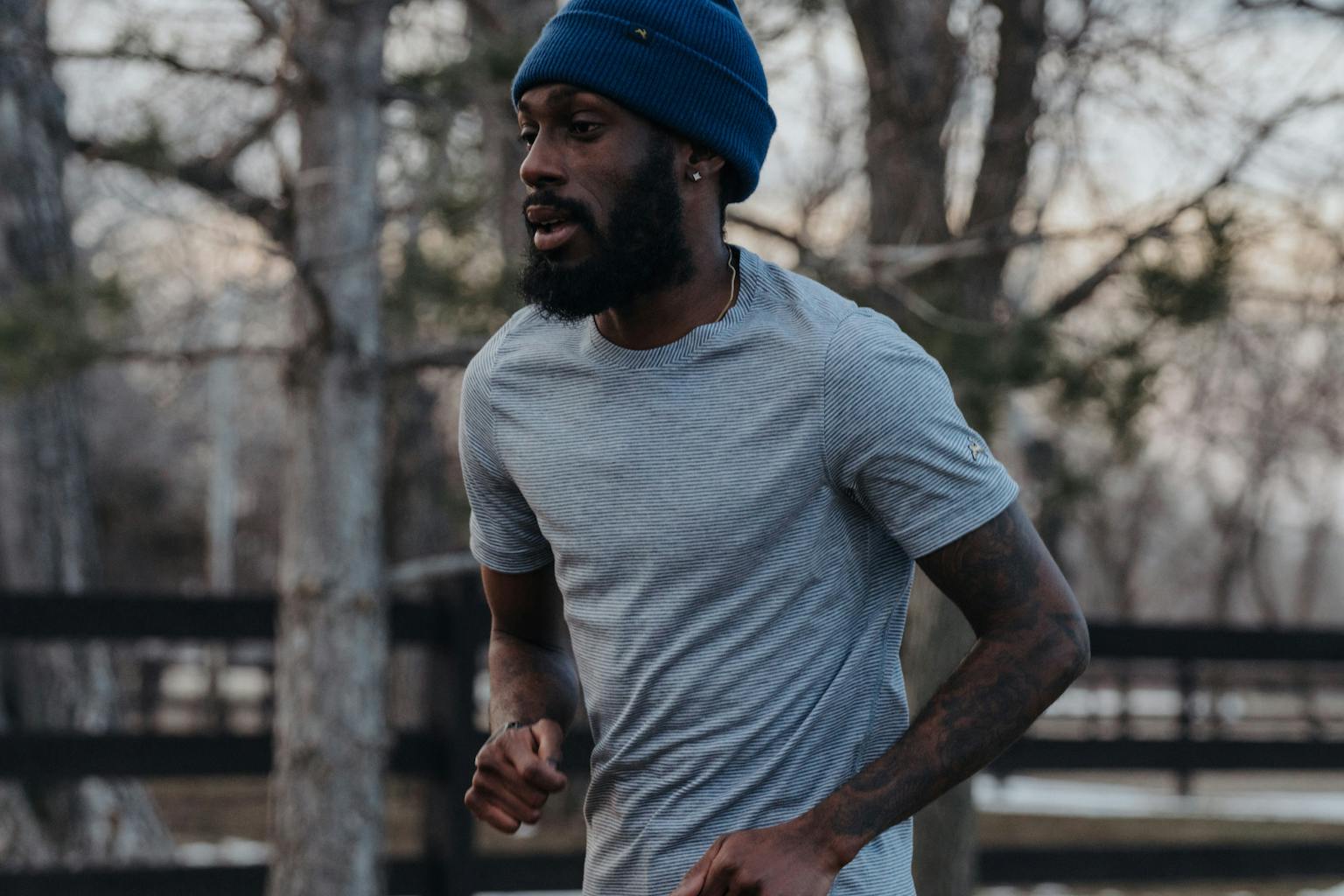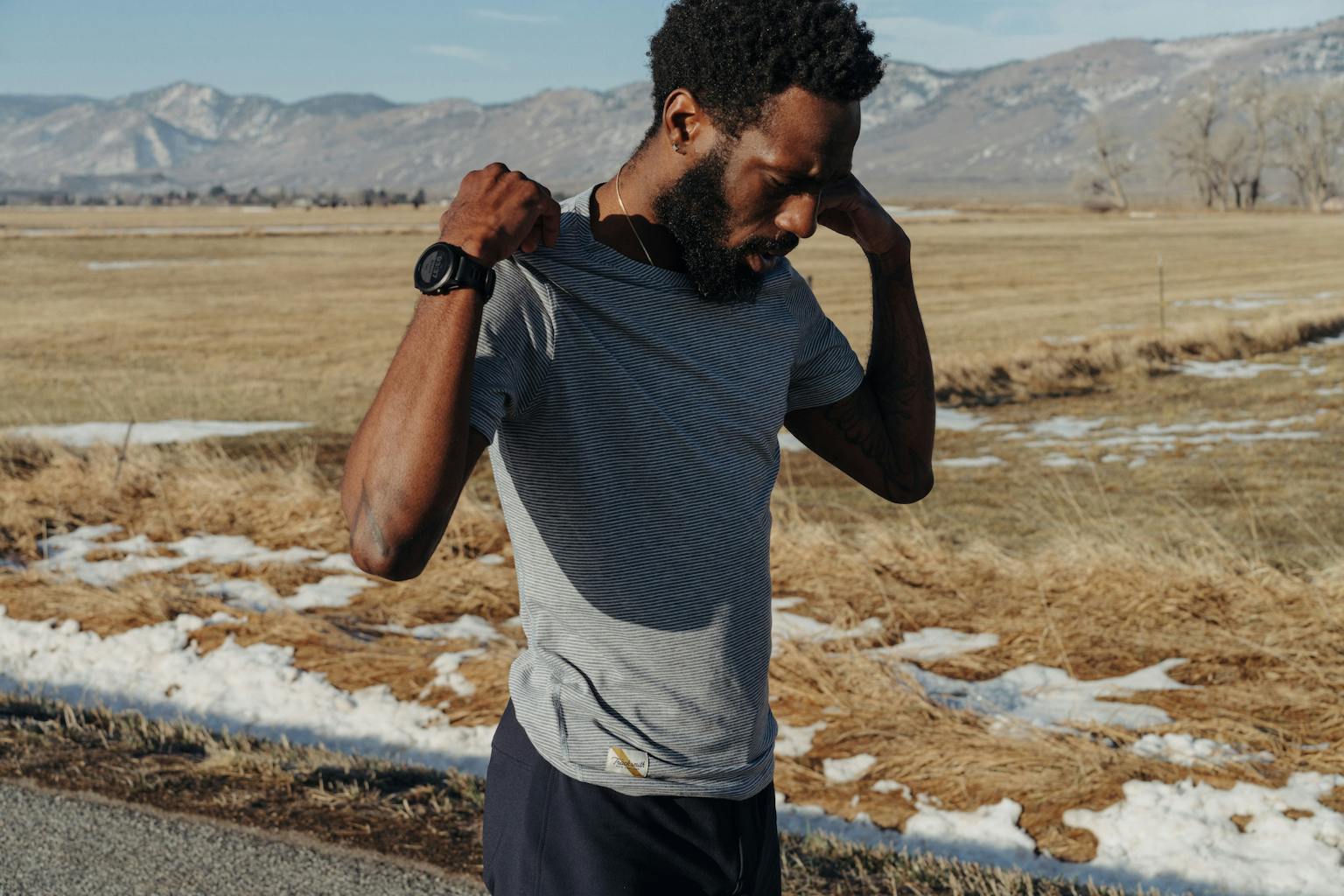 Cotton, Upgraded
The Horizon Tee dries 4x faster than cotton thanks to drirelease. Its exclusive blend of hydrophobic and hydrophilic fibers accelerates the wicking of moisture, swiftly pulling sweat away from your skin through the fabric and into the air.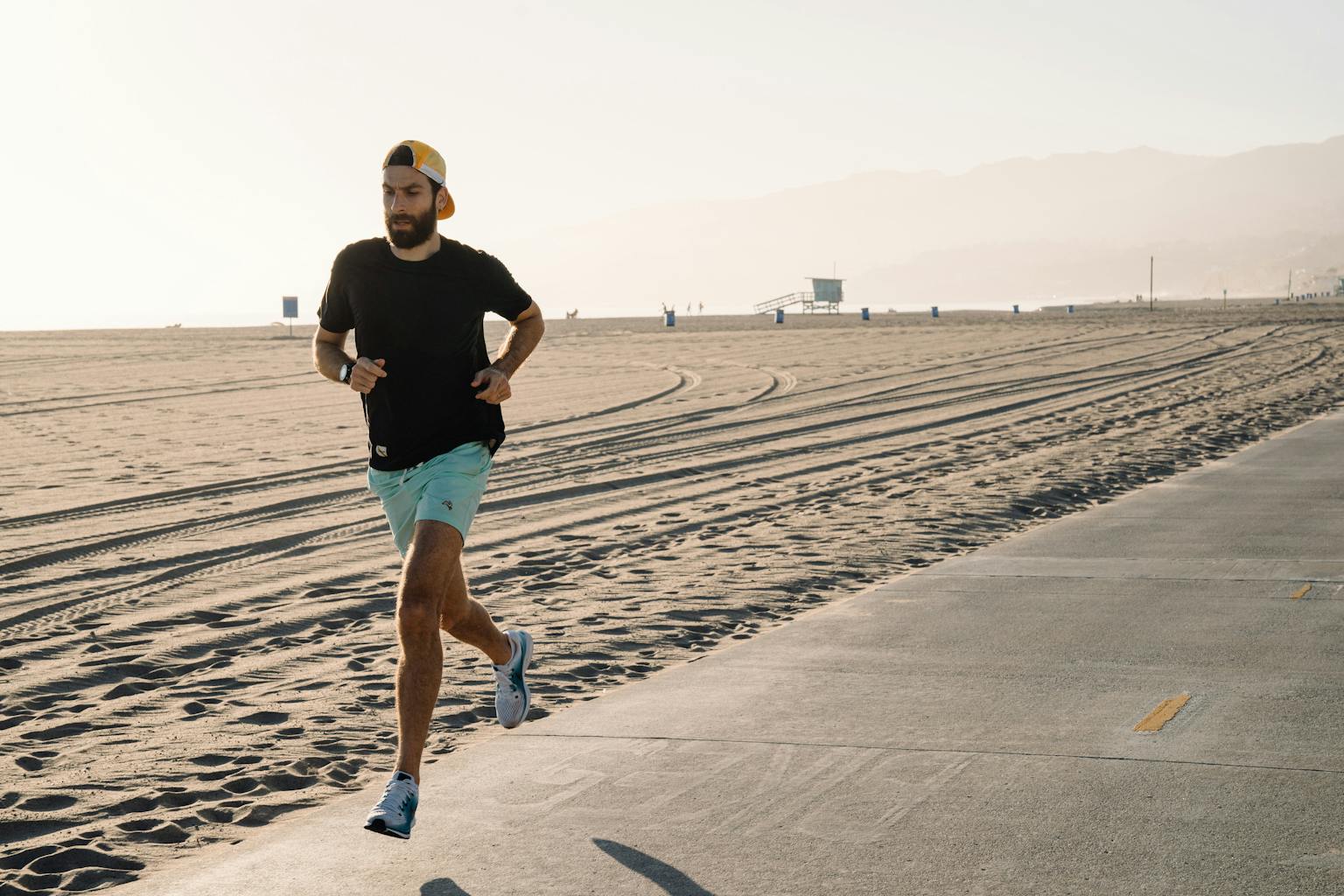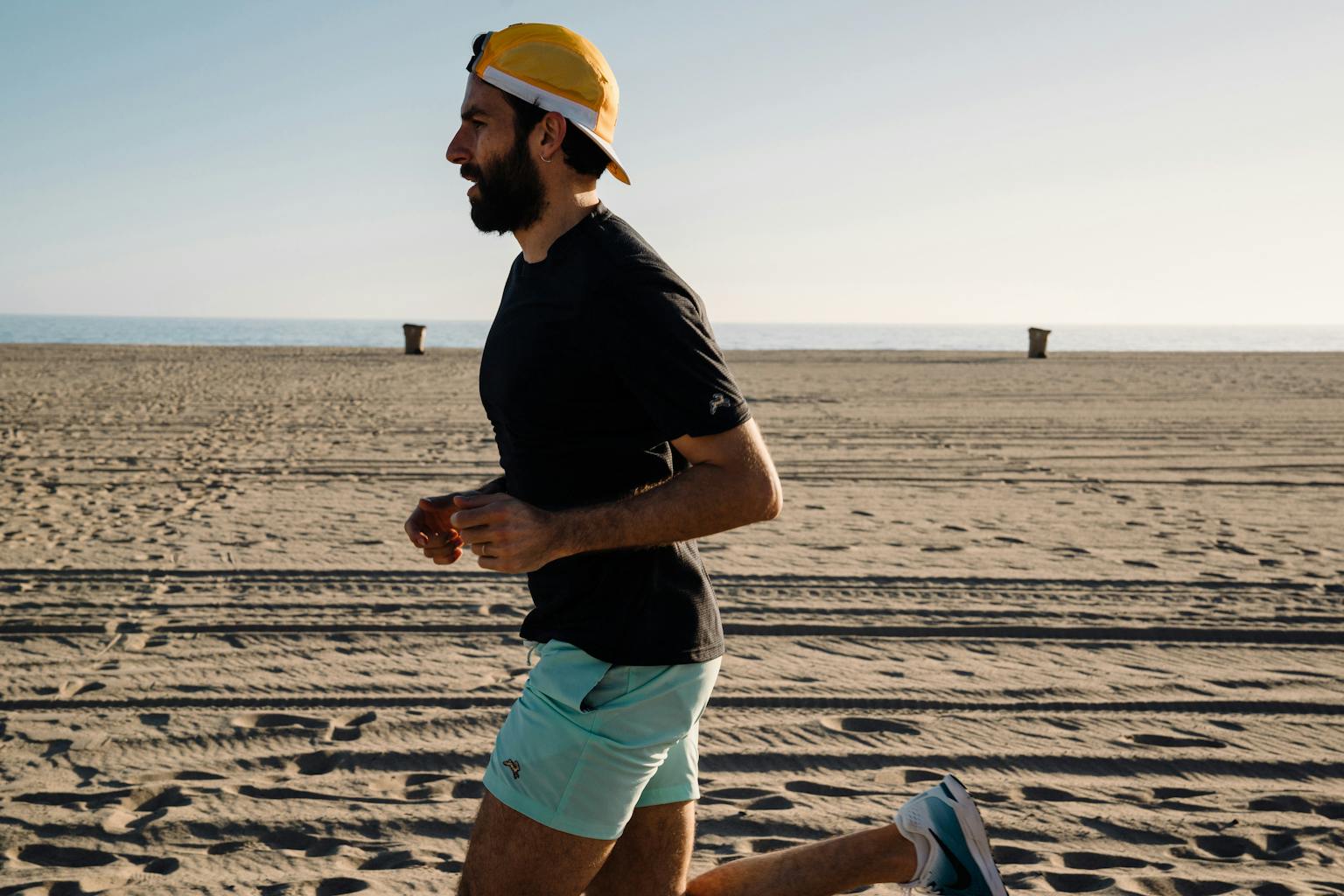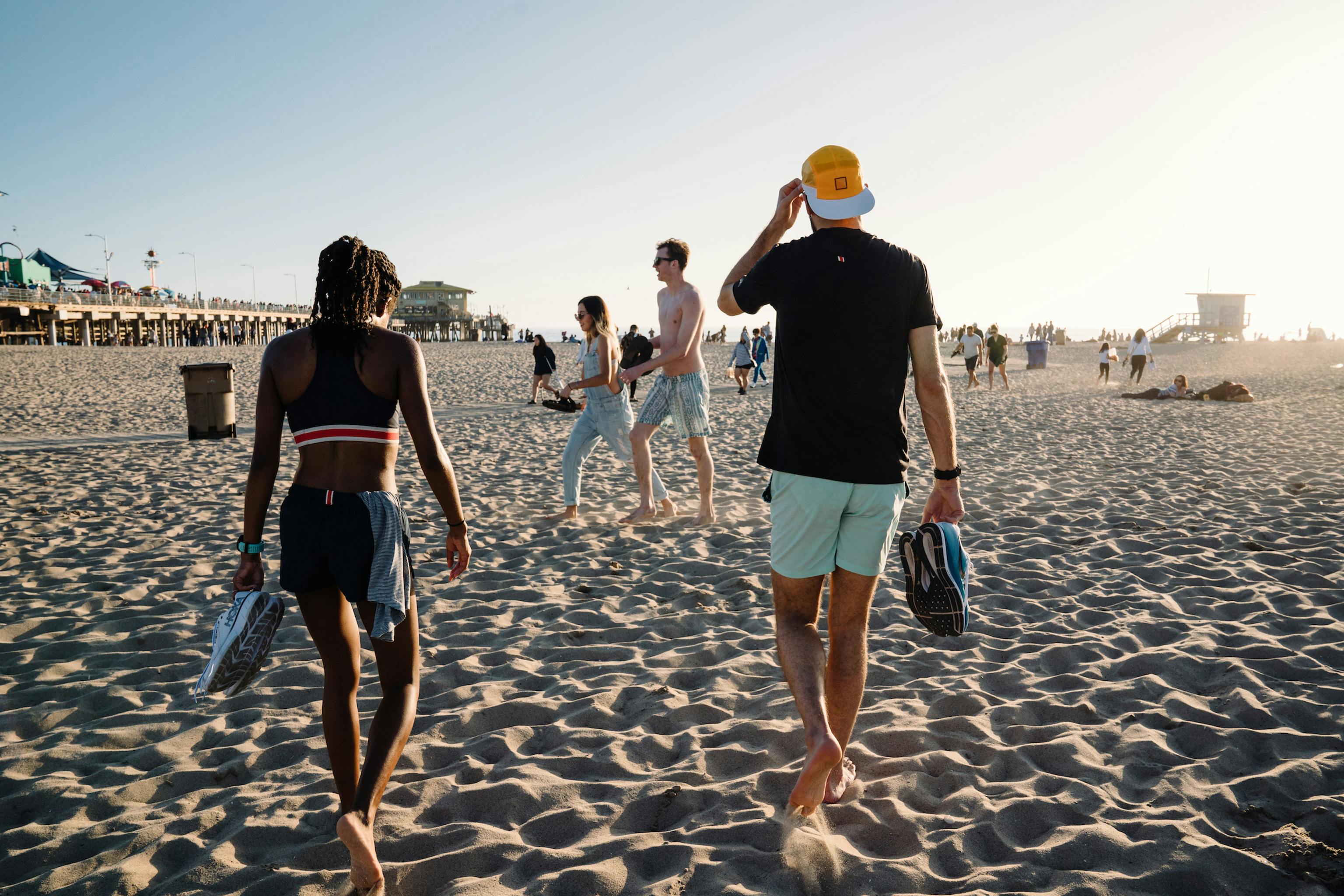 Sun & Rain
To test the Horizon Tee's versa we put it through its paces in all conditions. Taylor hit the track near San Francisco for a rainy session of 10 x 200, while Rafa put it through some humid miles on the beach.