Zoom In
Longfellow Shorts
Tailored for performance from water-repelling Eliot Stretch with an 8.5" inseam and no liner. Updated in 2021 to S - XL sizing, with an elastic waistband for a comfortable fit.
This item is out of stock. Please enter your email address and we will notify you when it is back.
Free Returns & Exchanges
Tailored Performance
The Longfellow Shorts bridge the gap between two worlds: classic style and modern performance. The secret is in the fabric — our Eliot Stretch is designed specifically for the needs of endurance activities. Combined with clean lines and tailoring details, it's the least running-short-looking-running short ever made.
Tailored, Unlined 8.5" Inseam Running Shorts
Water-Repelling, Four-Way Stretch Shell
Loop-Back Woven With Crepe Face
Elastic Waistband
Button Closure And Zippered Fly
Bluesign-Certified Fabric
Fabric
Eliot Stretch - 63% Nylon, 31% Polyester, 6% Elastane
180gsm

Care
Machine Wash Warm
Do Not Tumble Dry
Dry Flat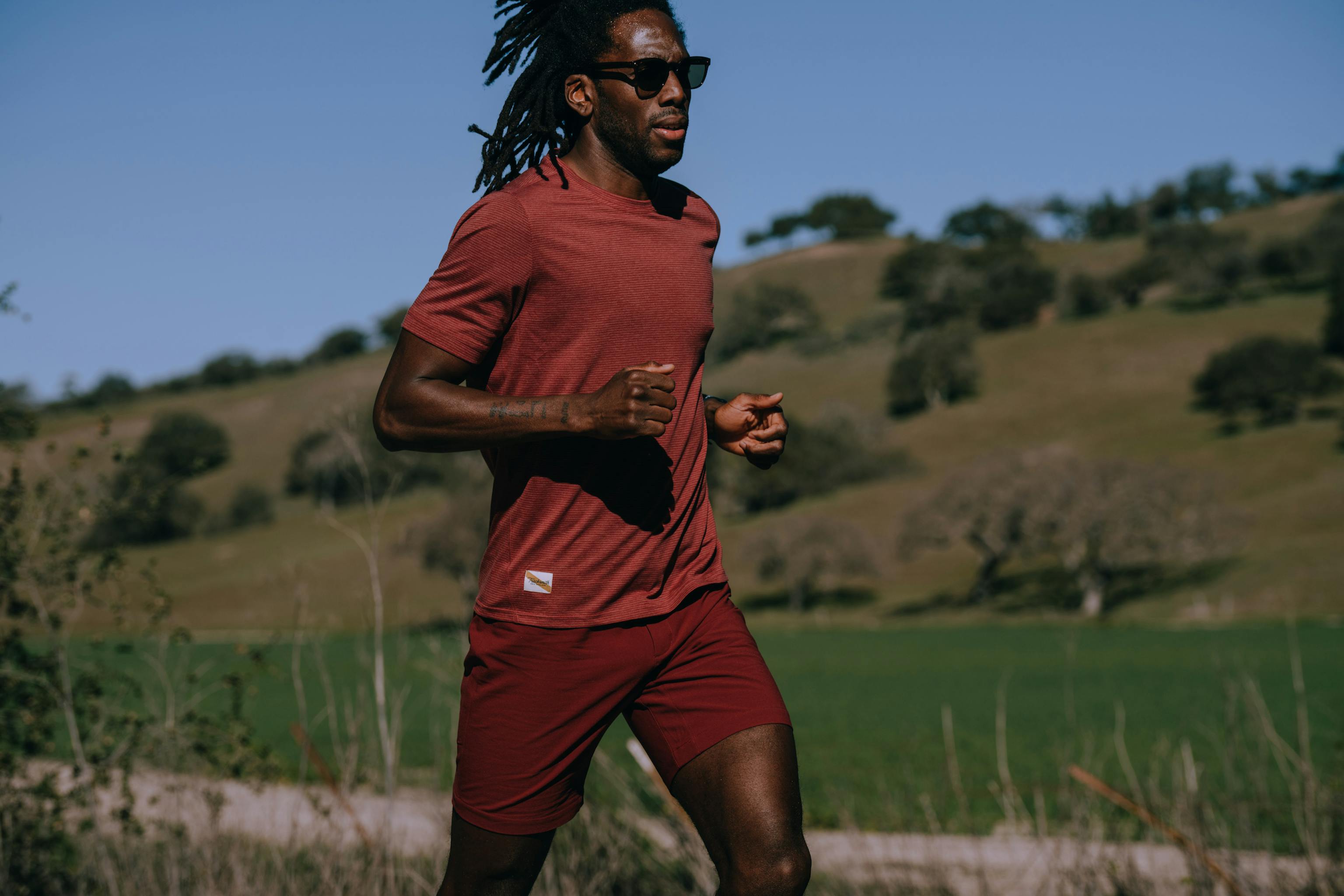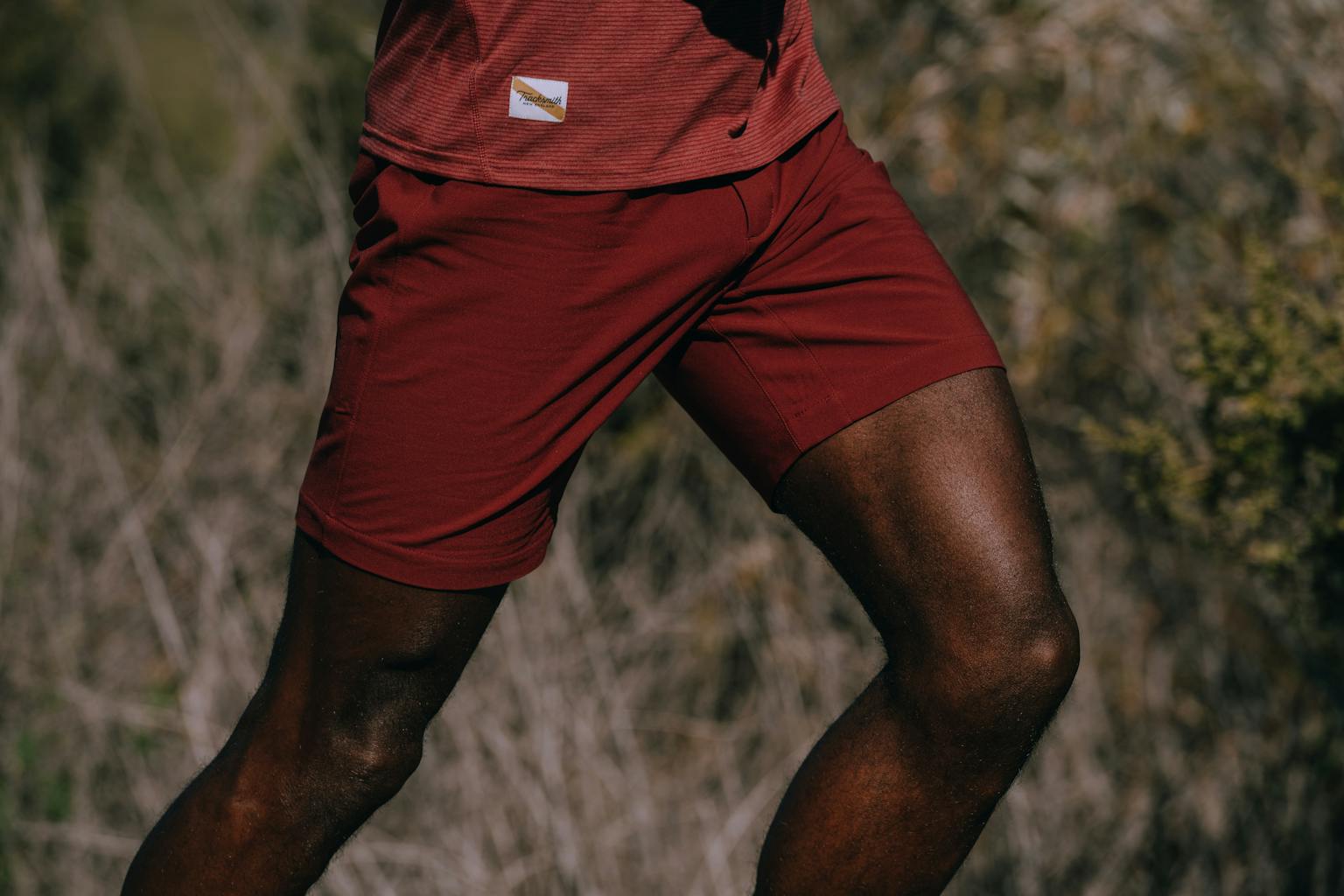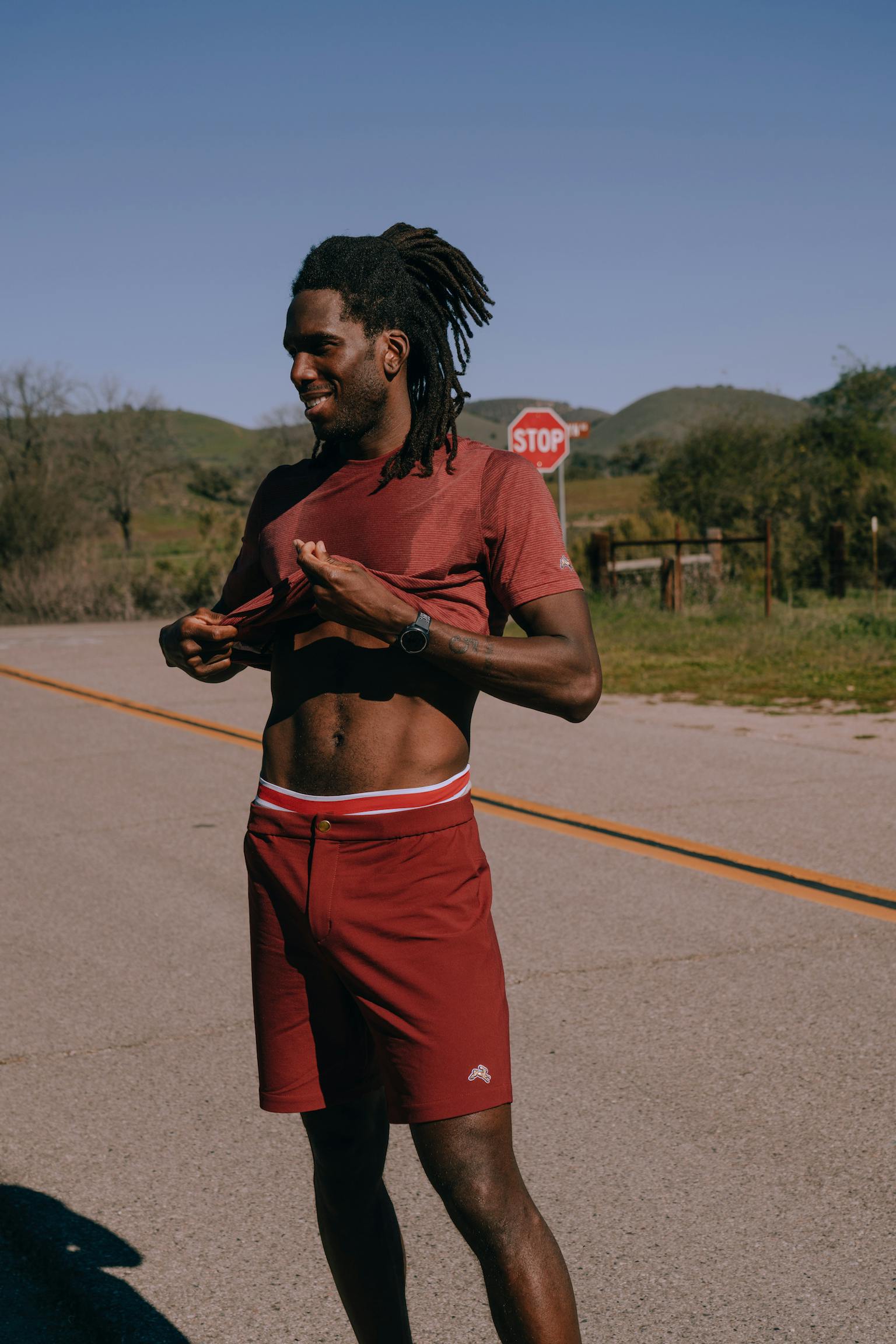 Stretch Goals
These unlined 8.5" running shorts (the longest in our line) are made with our Eliot Stretch, a Bluesign-certified fabric that utilizes a double-weave construction. Synthetic fibers on the outside and Coolmax fibers on the inside rapidly move moisture away from the skin. The surface is also water repellent, which, combined with the longer length and the fabric's soft looped back, makes these our go-to shorts for cool, damp days.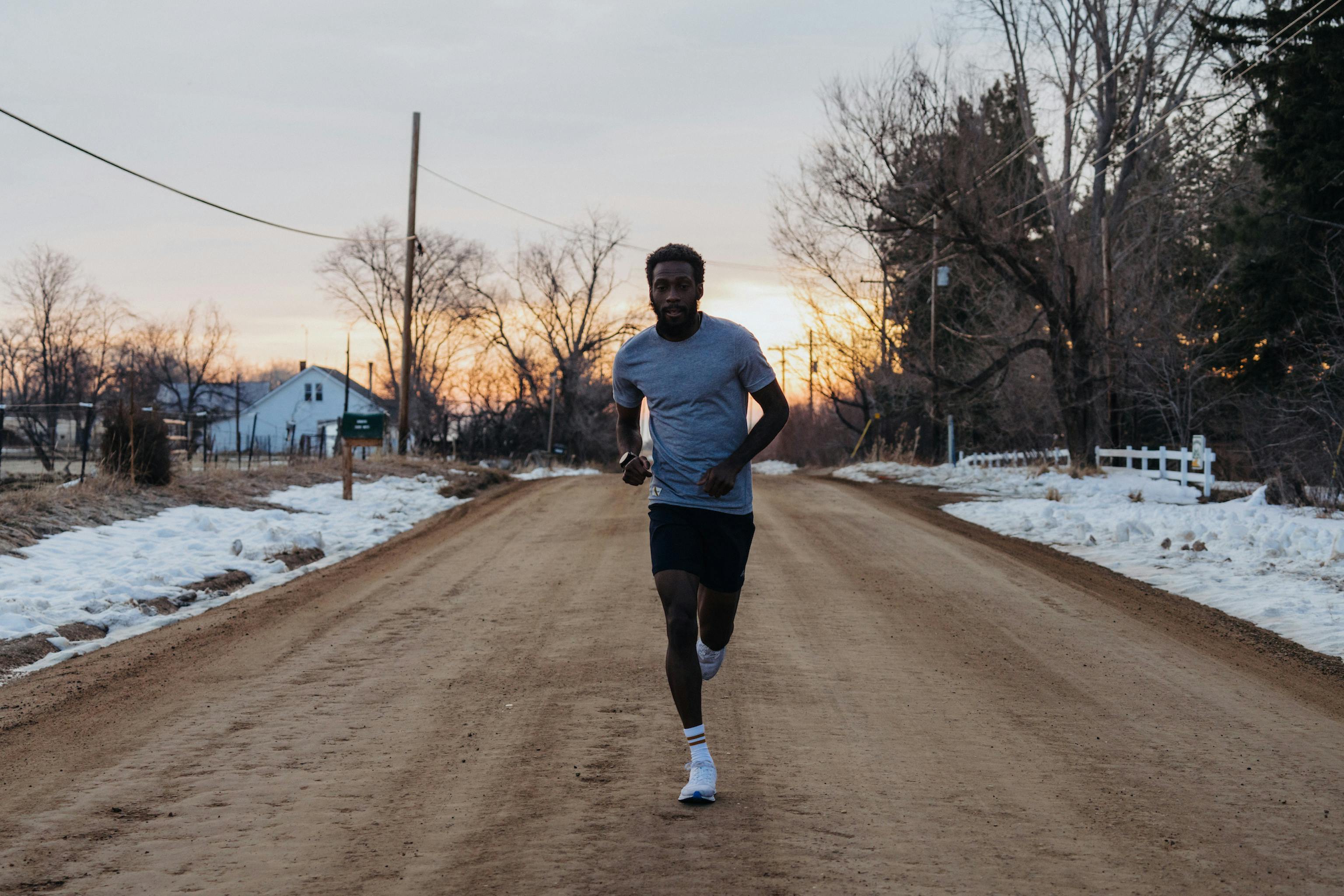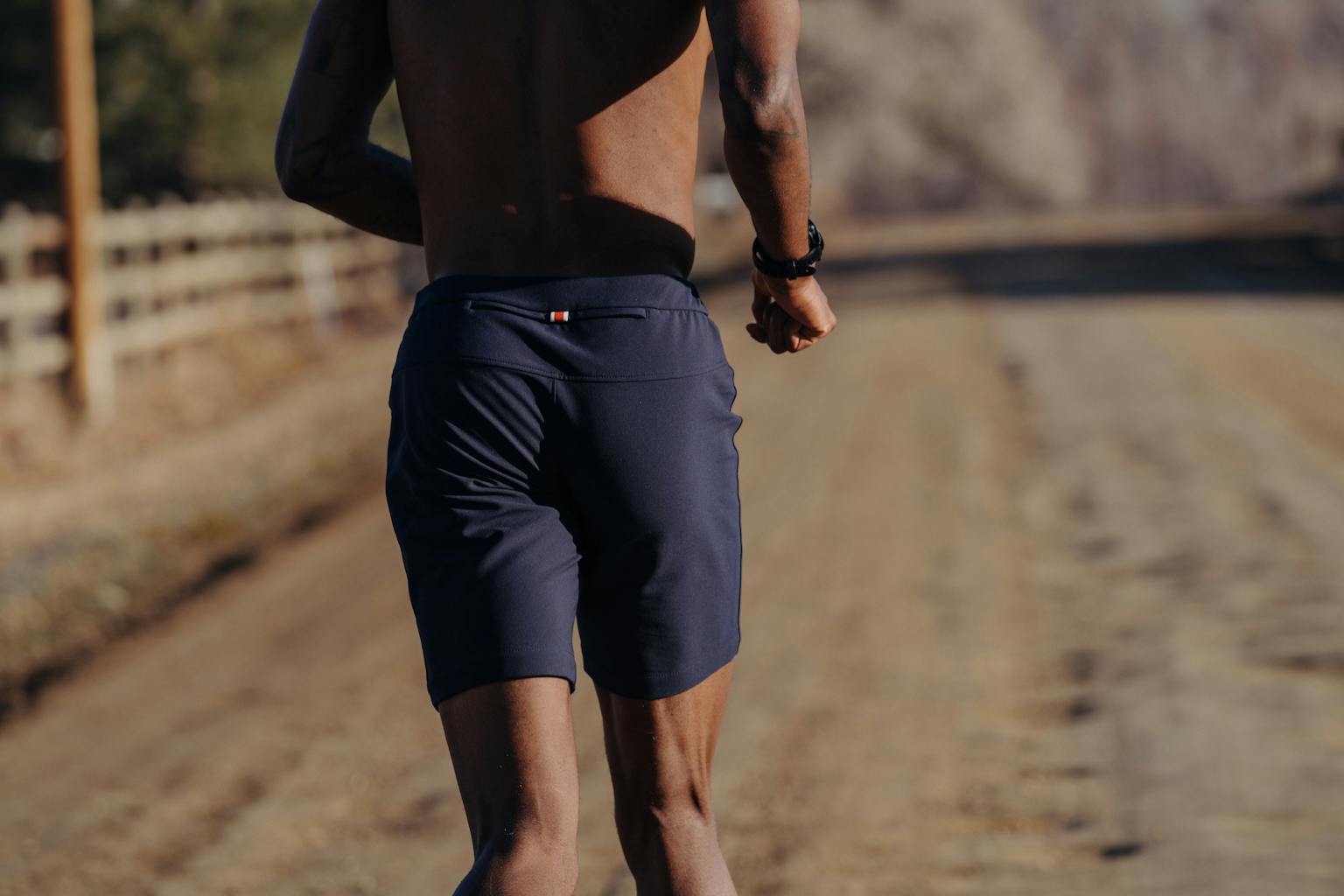 Refined Fit
After six years in the line, we've made some tweaks to the Longfellow's fit, while still maintaining the tailored look that sets these shorts apart. The waistband is now faced in our signature elastic for a comfortable, stretchy fit and features a snap closure and zippered fly. Inseam panels on the legs help minimize chafe while running and a zippered back pocket stores a phone. Now available in alpha sizing from XS to XL.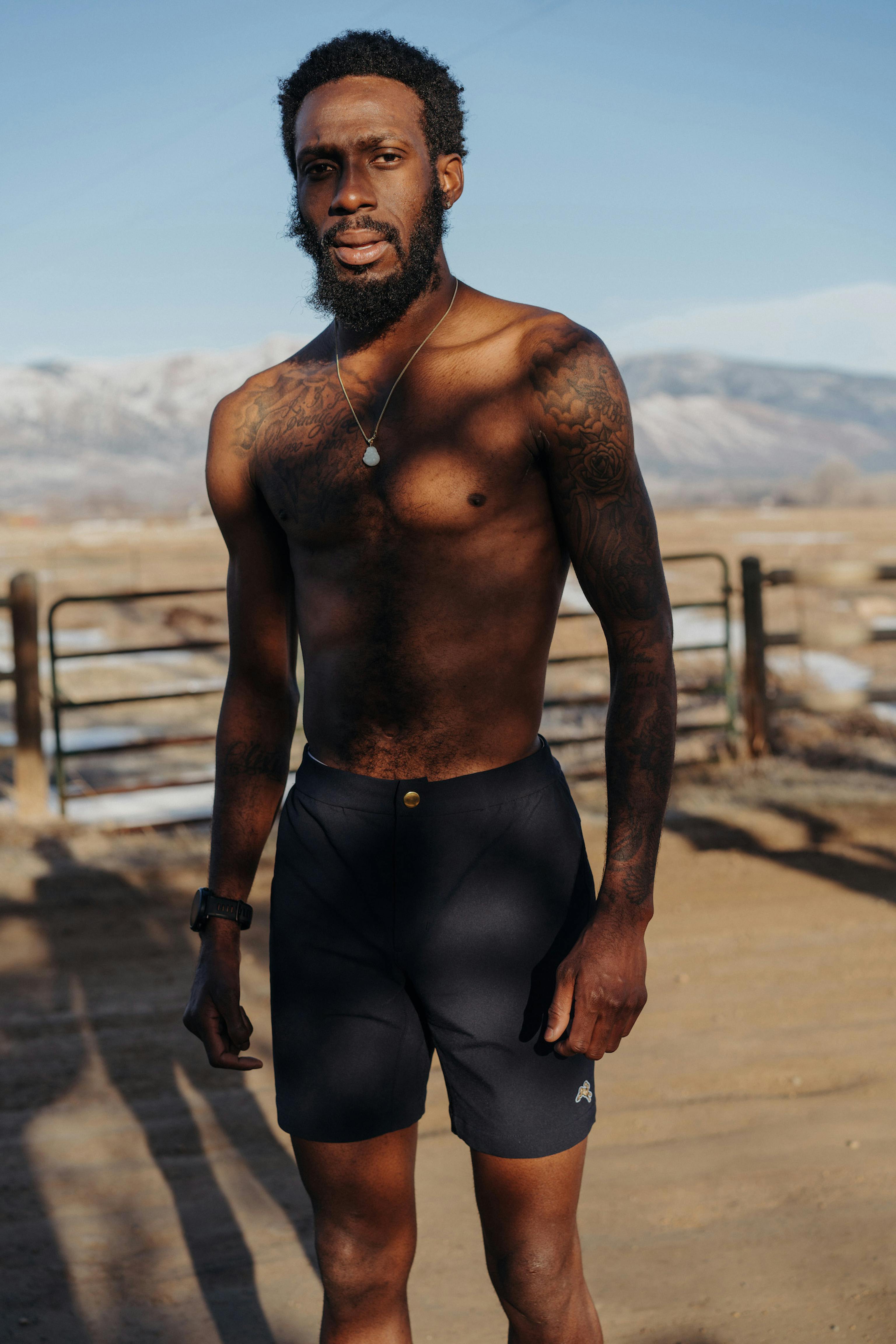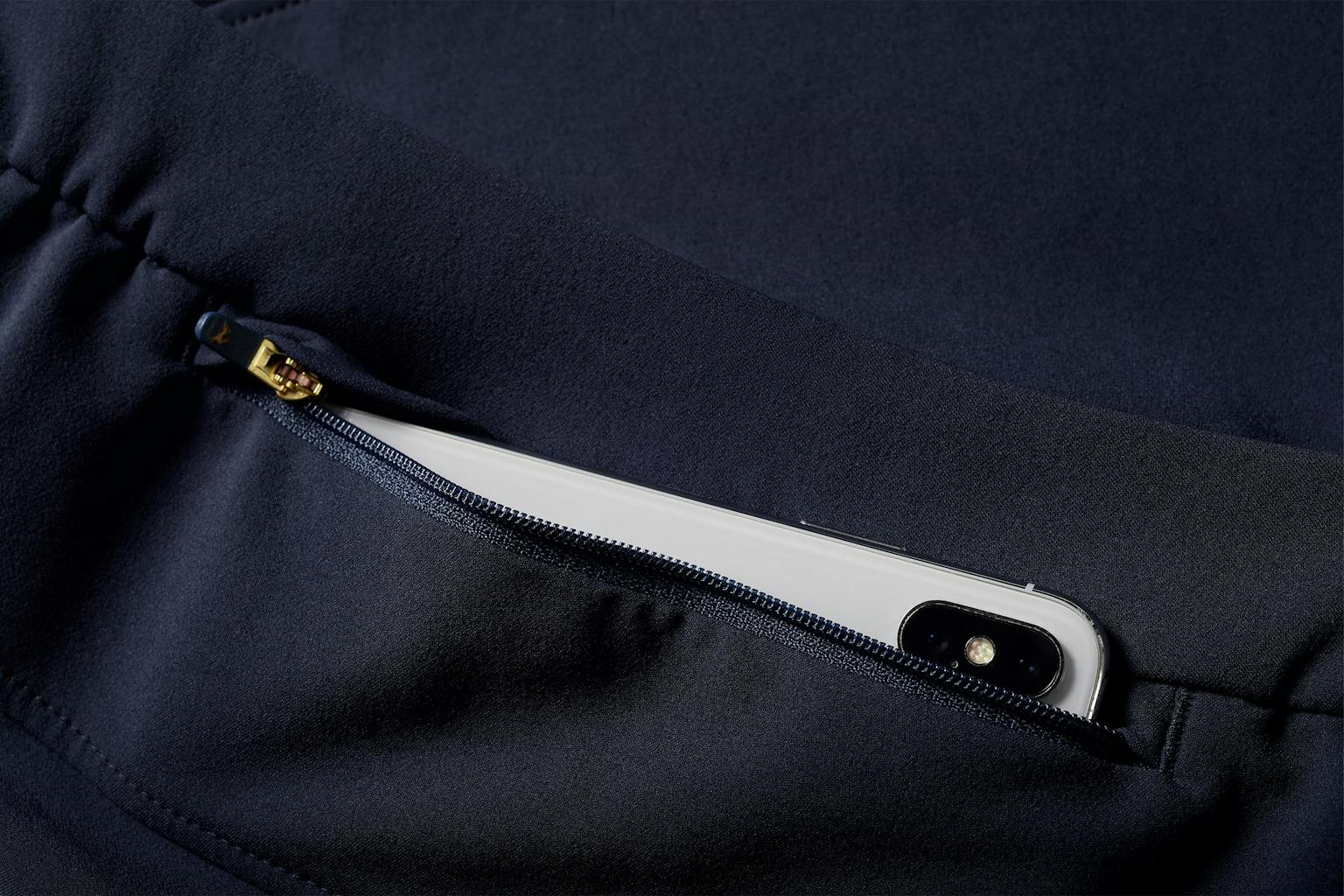 Pocket Science
The rear welt pocket of the Longfellow is designed to comfortably accommodate most phones, in the optimum location to minimize bouncing while you run. 

Secret Storage
A small internal pocket in the waistband fits a credit card or hotel room key. Ideal for when you need to grab a post-run coffee or drink.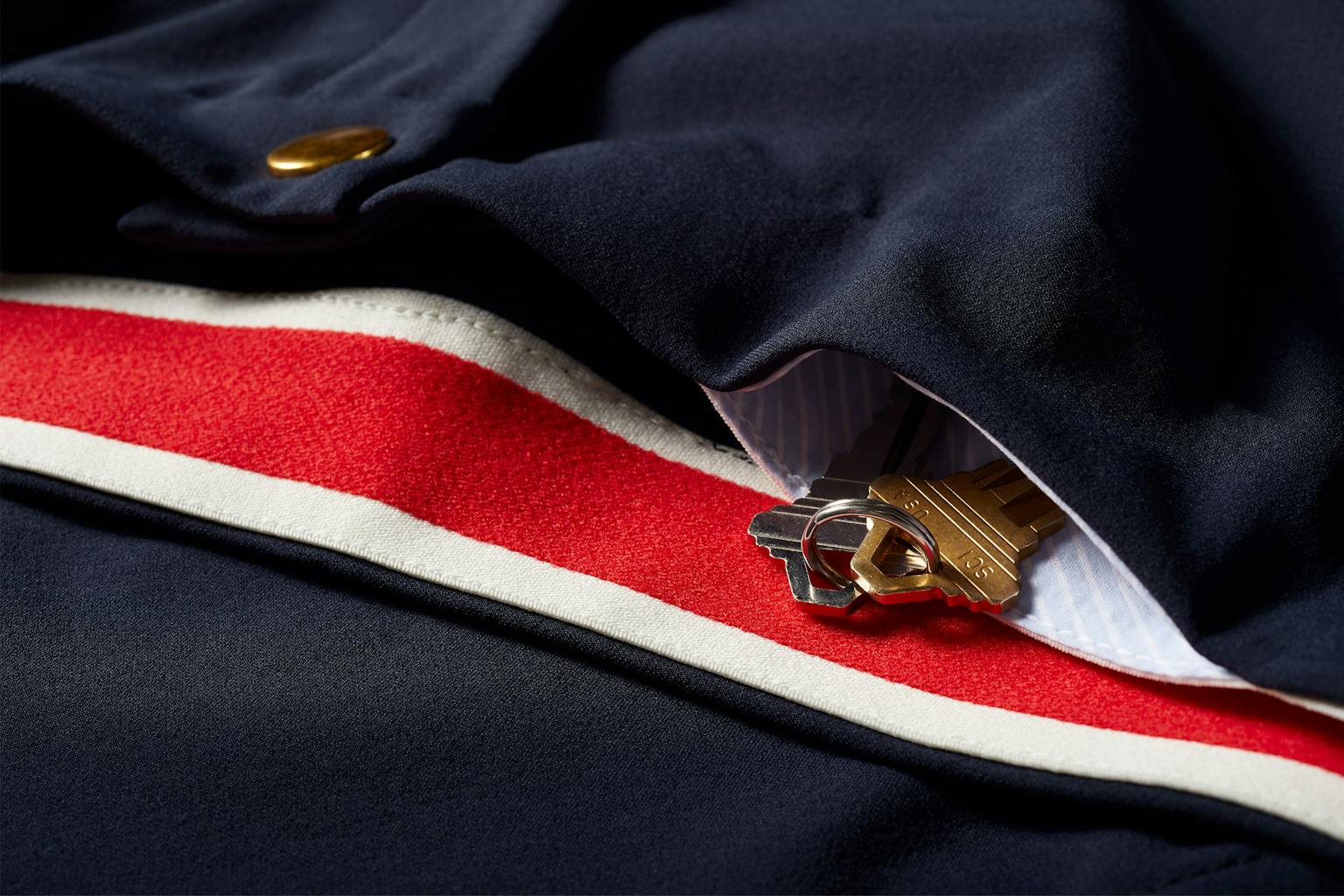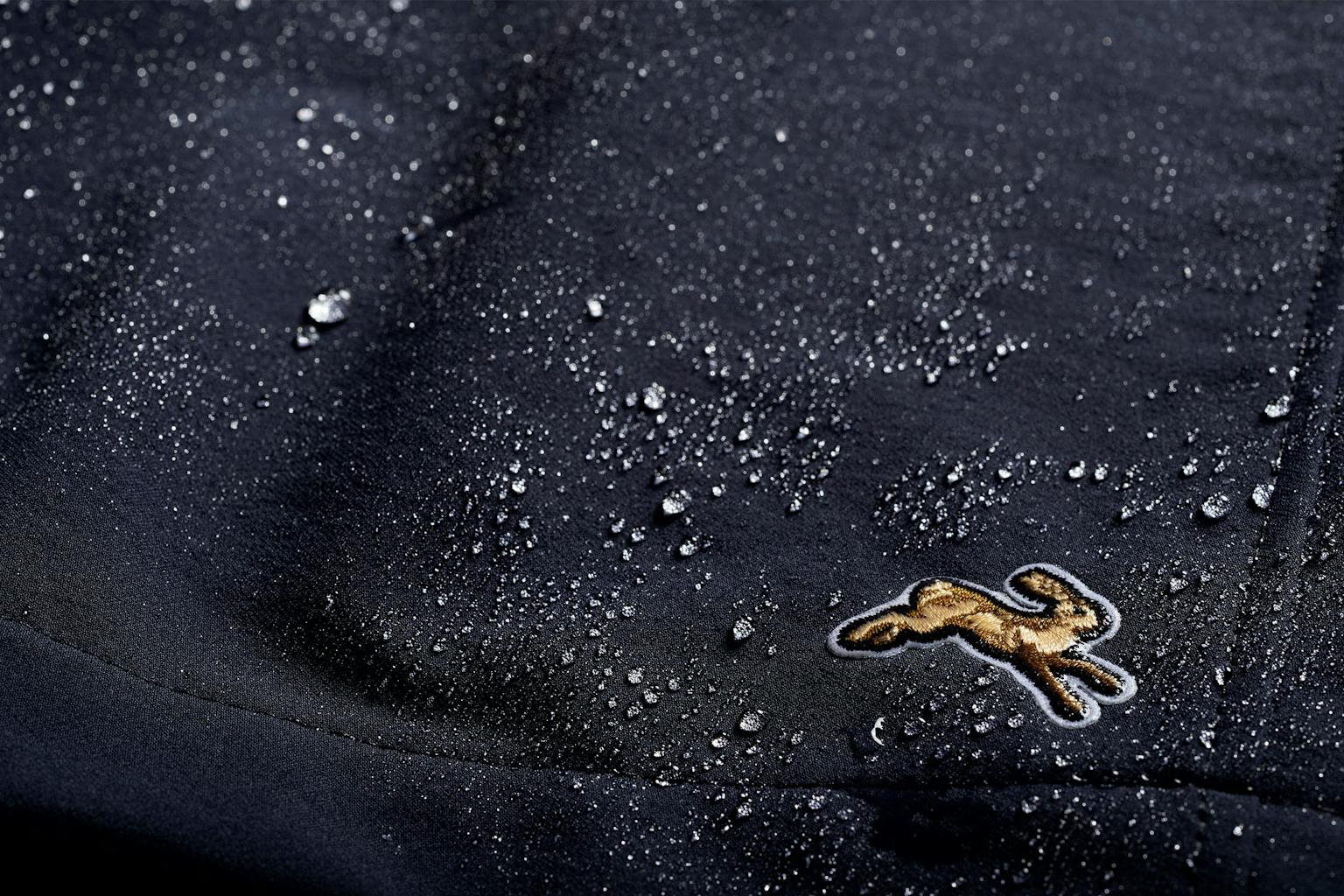 Water Stop
Eliot Stretch is a lightweight, four-way stretch Schoeller softshell. The fabric is water-repellent and features a soft, brushed back against your skin, which makes the Longfellows a little warmer and more protective than typical running shorts.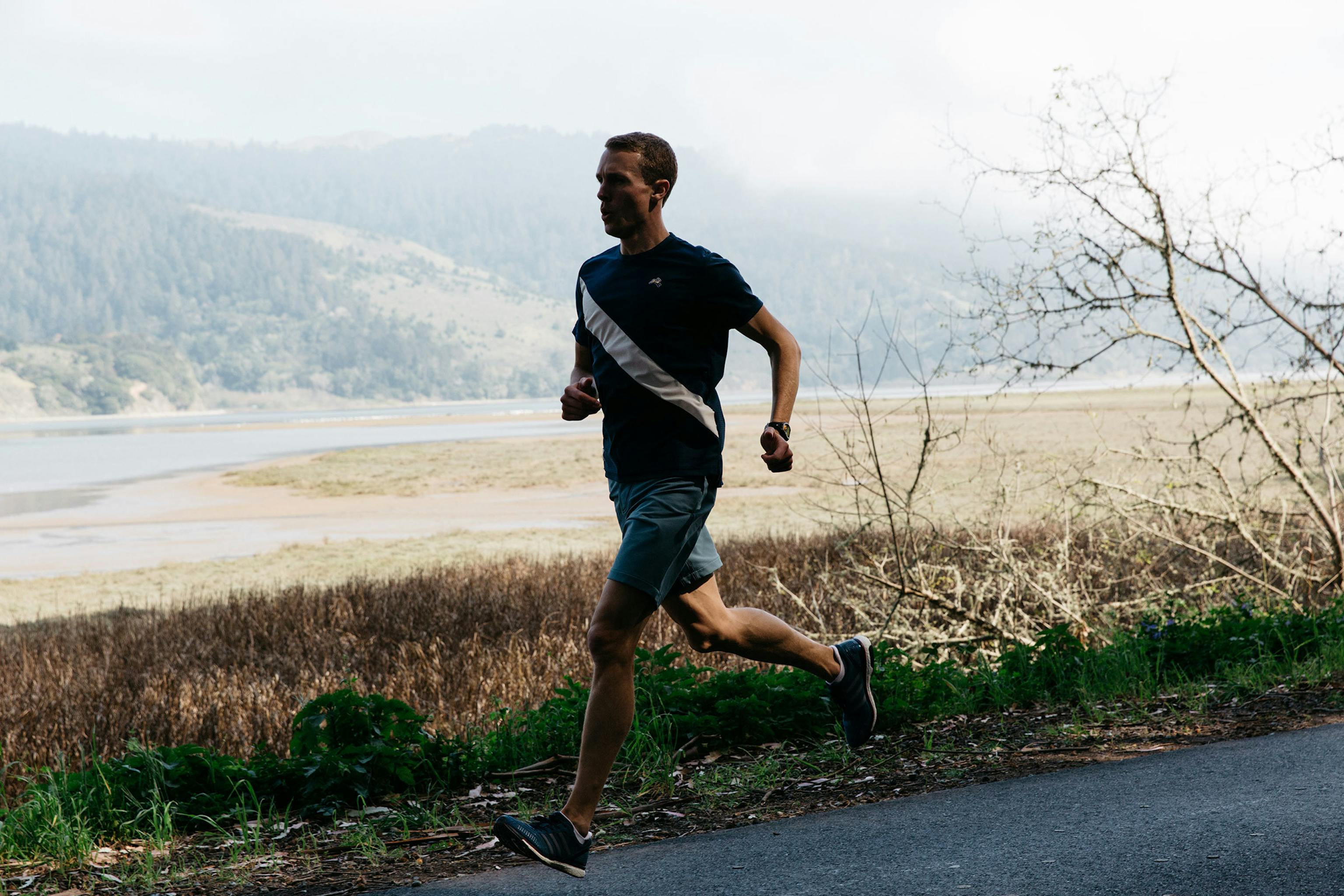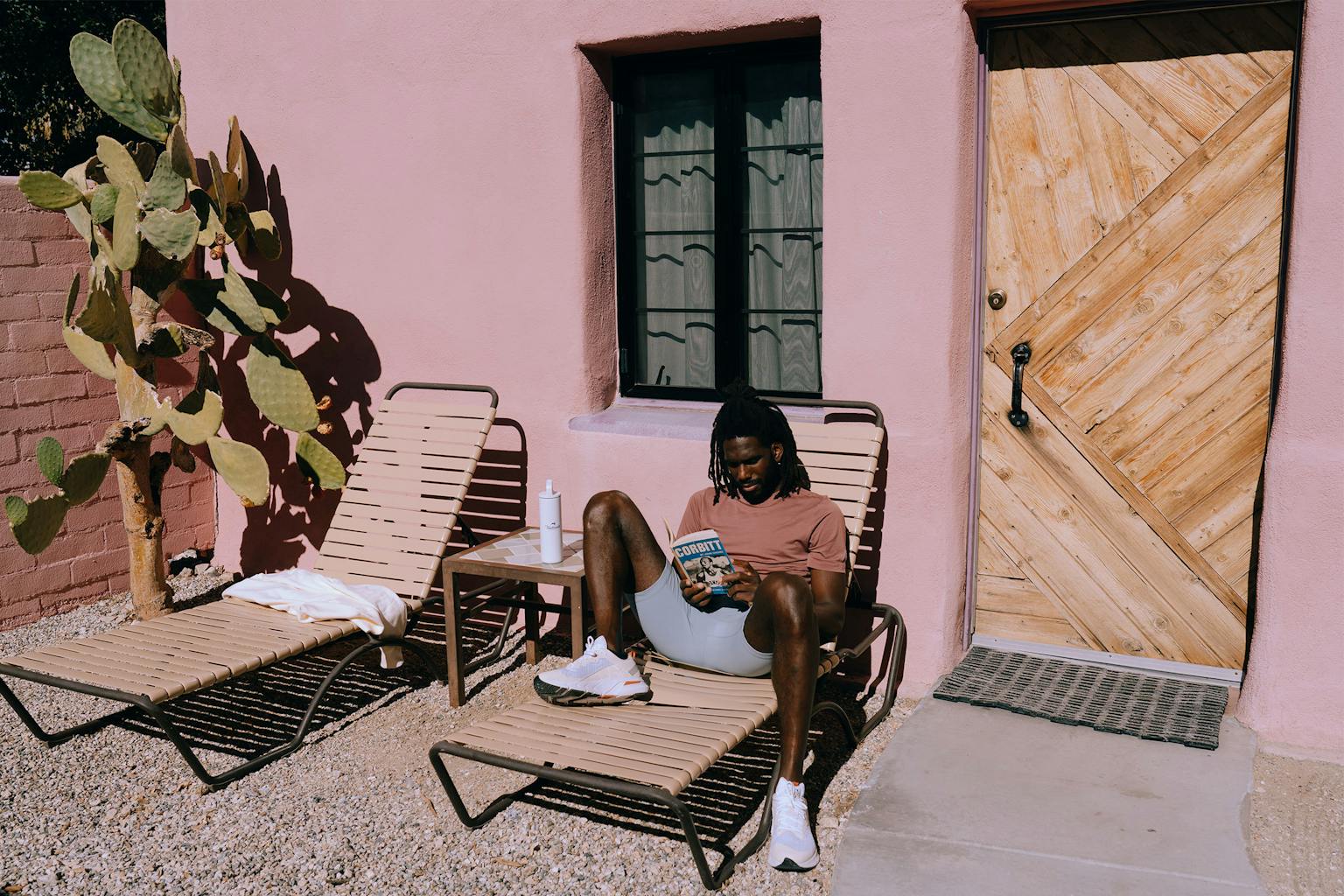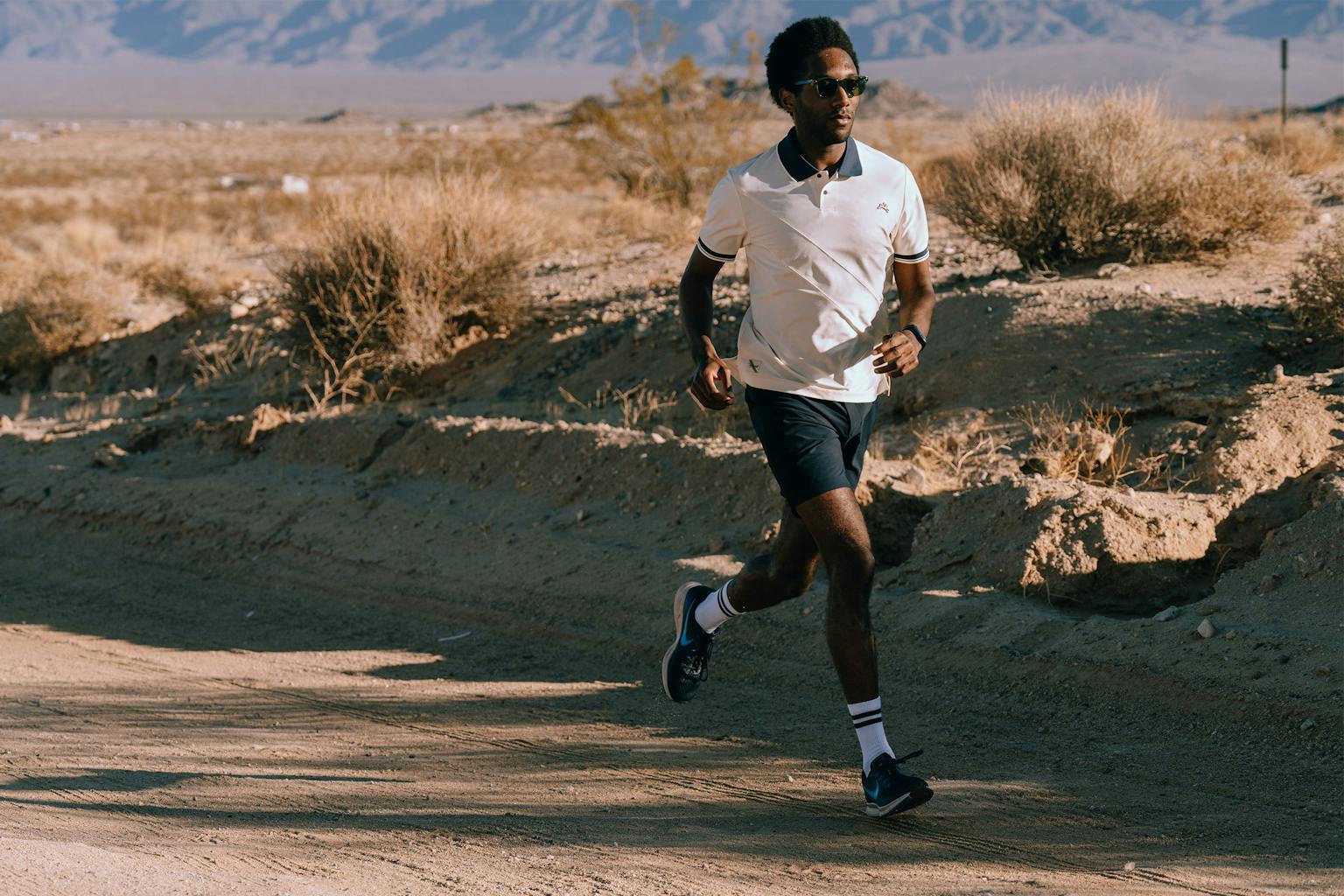 Long Shorts
For those who wouldn't be caught dead running in short-shorts, but aren't fond of either the sloppy basketball-length mesh or thin, clingy nylon options either, we've created the Longfellow Shorts - the most advanced long shorts on the market. Neither too long nor too short. Neither binding nor baggy. Lightweight, but not at all flimsy or stripped down. It's the perfect combination for those wanting longer shorts that still perform at all speeds and over all distances.