Zoom In
UPDATED
Nor'Easter Jacket
A water- and wind-repellent jacket with a merino liner, updated with a baseball collar for improved comfort.
This item is out of stock. Please enter your email address and we will notify you when it is back.
Free Returns & Exchanges
Built for the Bluster
When the winter forecast demands a jacket, runners need an outer layer that protects without overheating or weighing them down. Our Nor'easter is named and built for the worst conditions. The Schoeller shell repels water and wind, while the bonded Merino liner insulates without adding bulk. The two-way zipper makes it easy to release some steam, while zippered pockets provide ample storage for all your gear. Reflective details on the side seams round out the utility.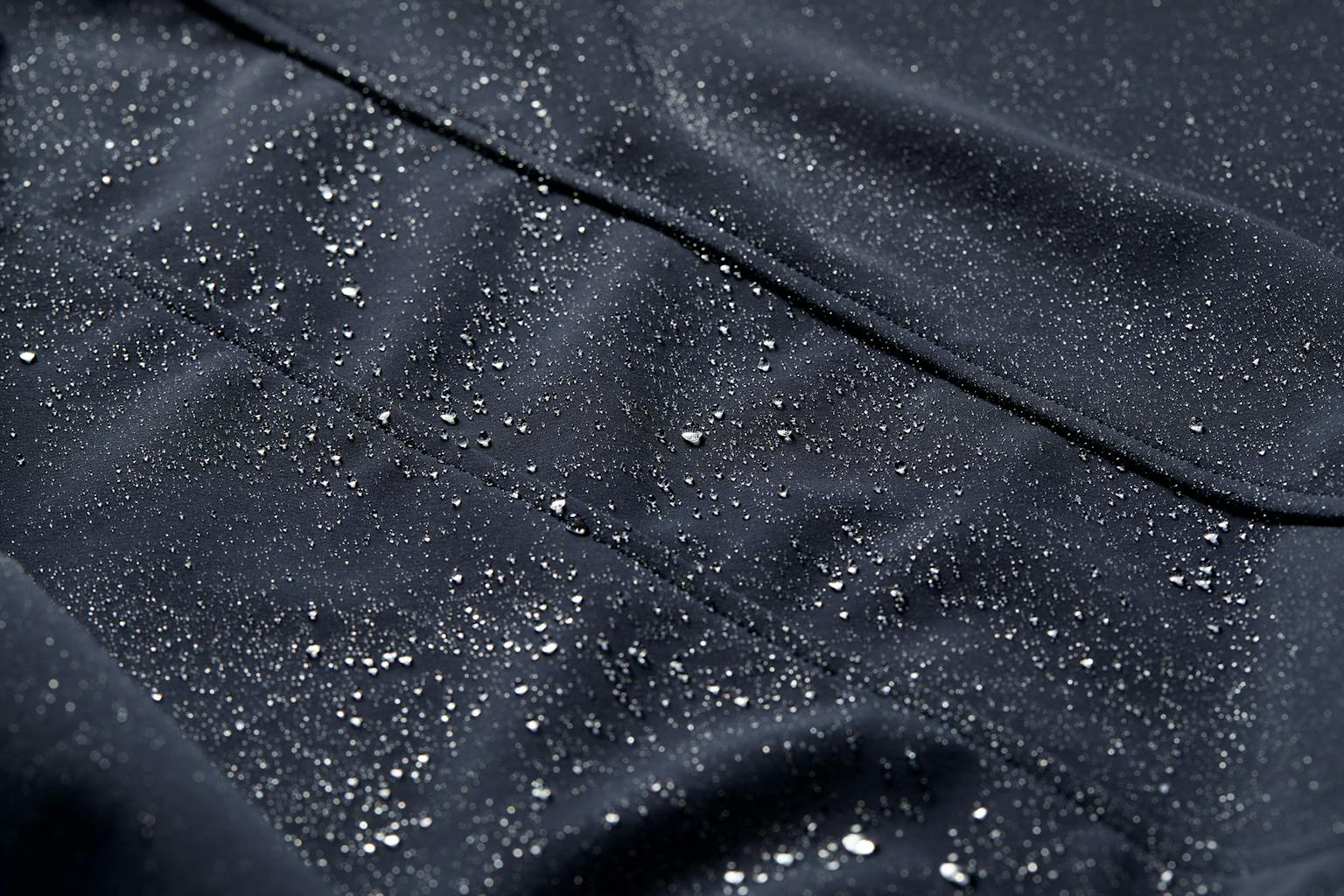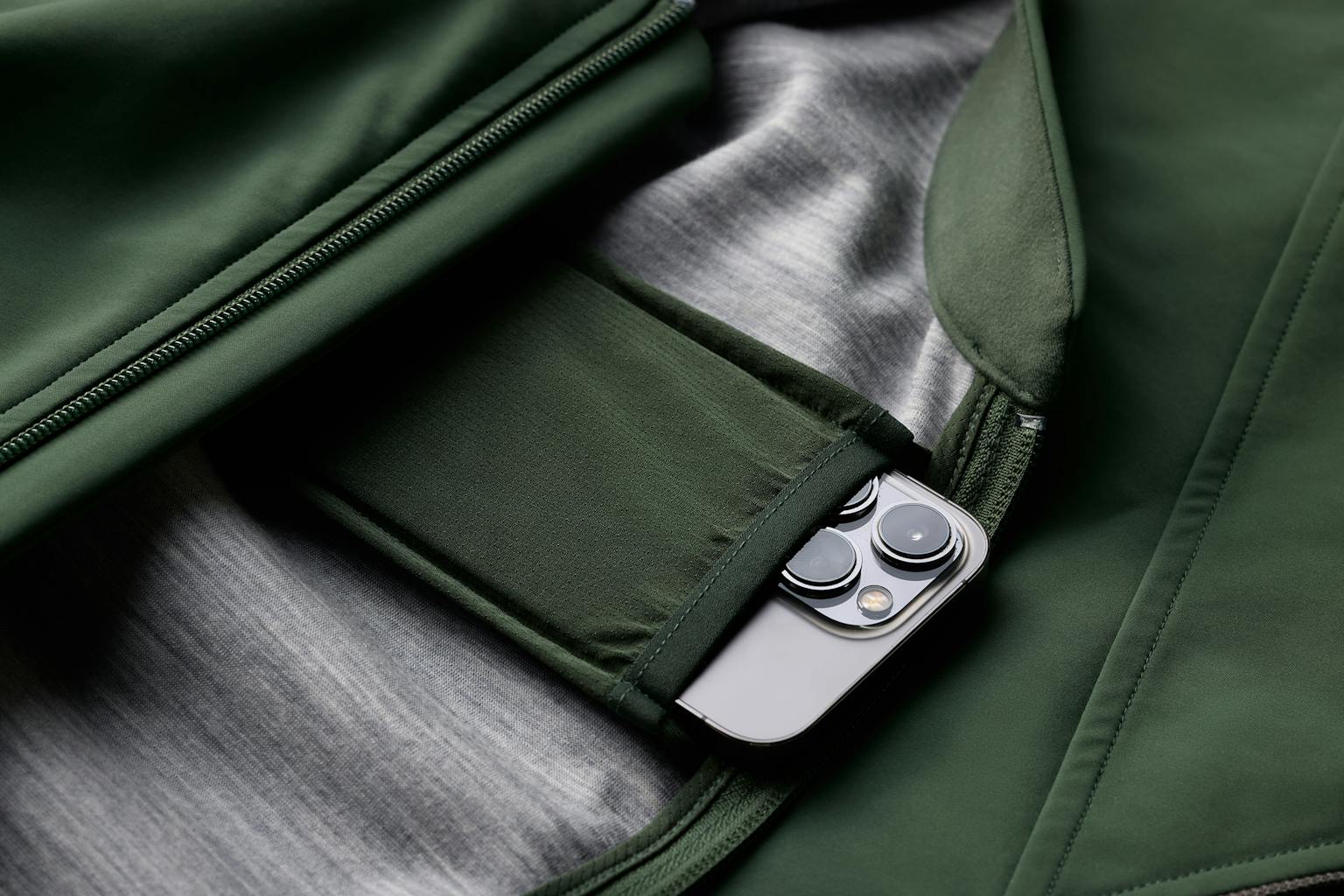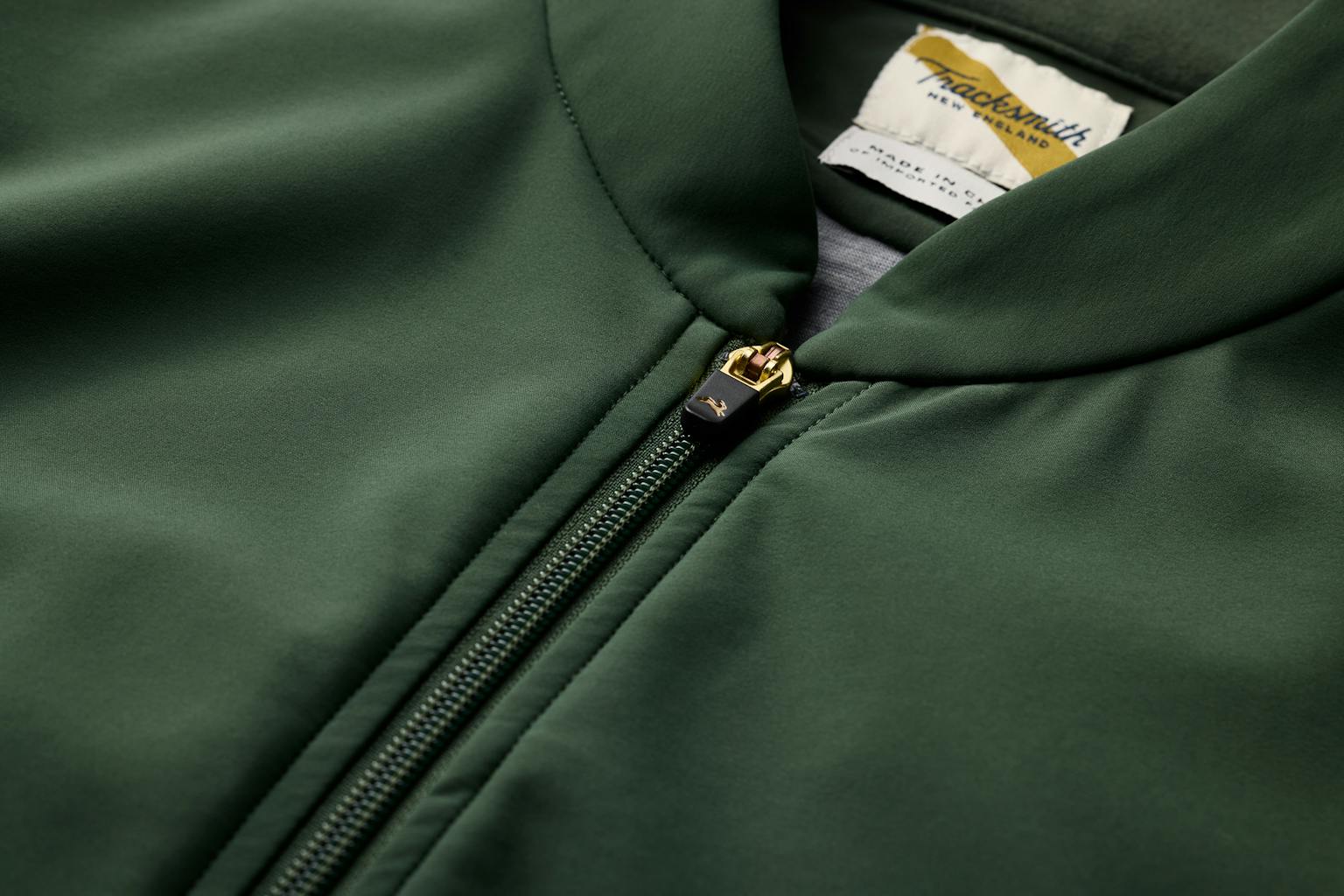 We designed this jacket to keep the elements out, while keeping your hard-earned body heat in. The Schoeller Dryskin Shell is water repellent, while the bonded Merino wool lining is naturally wicking and thermoregulating. Plus, it resists odors so you can rewear this jacket over and over without washing.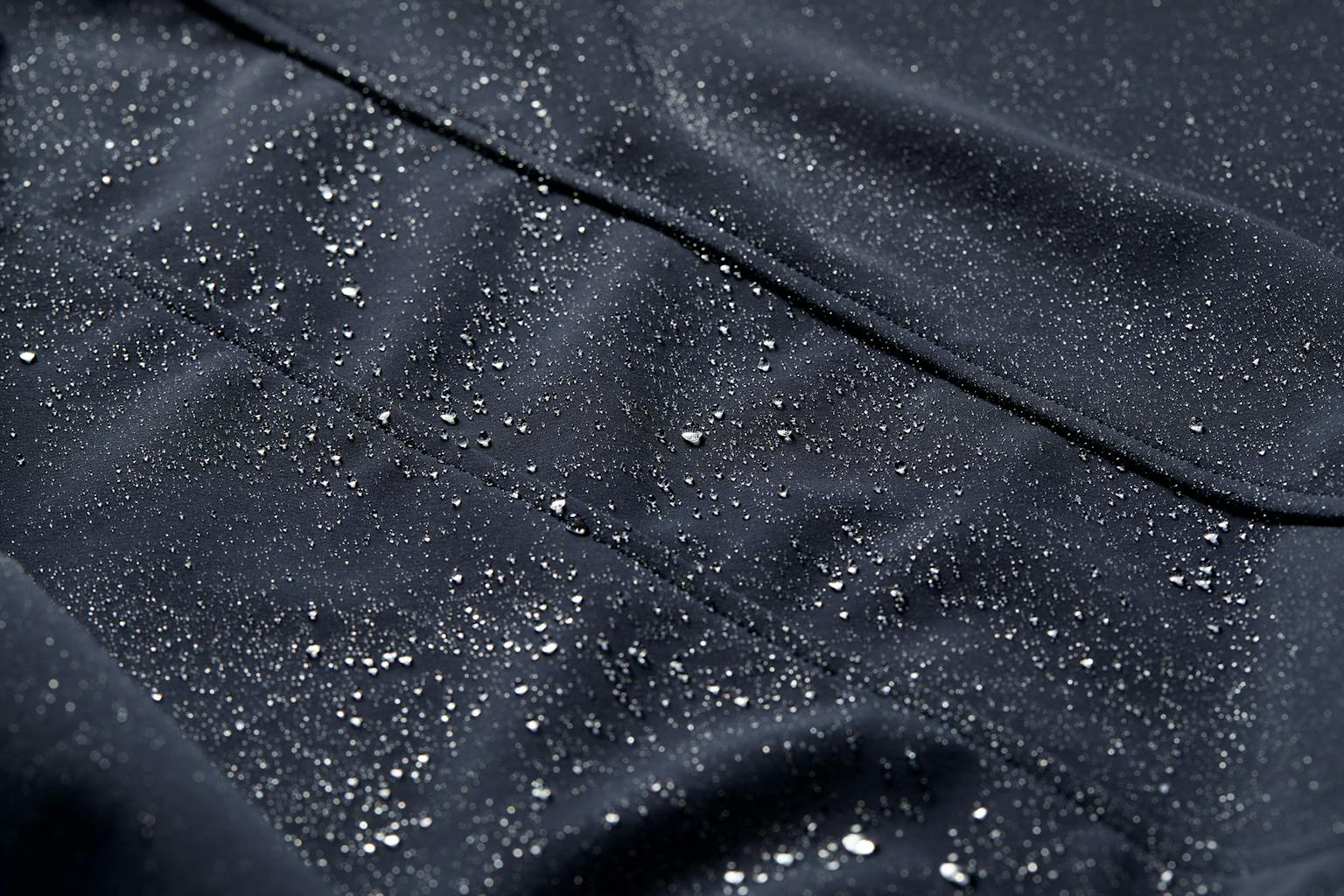 The outside of the jacket features two zippered pockets to store a phone, keys or credit card. Inside, the pocket bags are large enough for stashing your hat or mittens as things heat up. Plus, a phone pocket on the chest allows for safe and easy storage.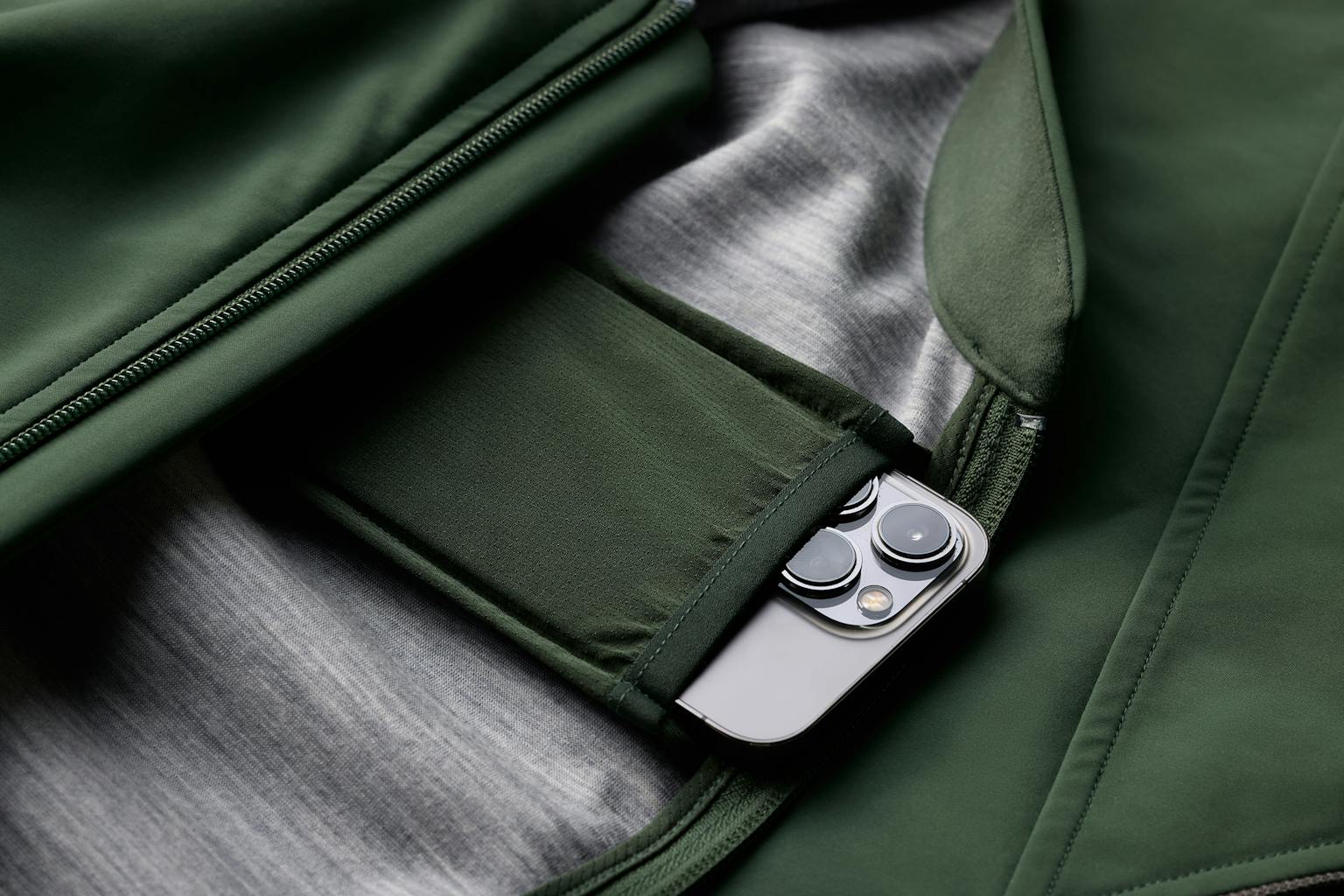 Featuring a soft, brushed fabric baseball collar and a two-way zipper that allows you to unzip the jacket from the bottom if you start to overheat. Reflective piping at the back side panel and seams offer added visibility in low light conditions.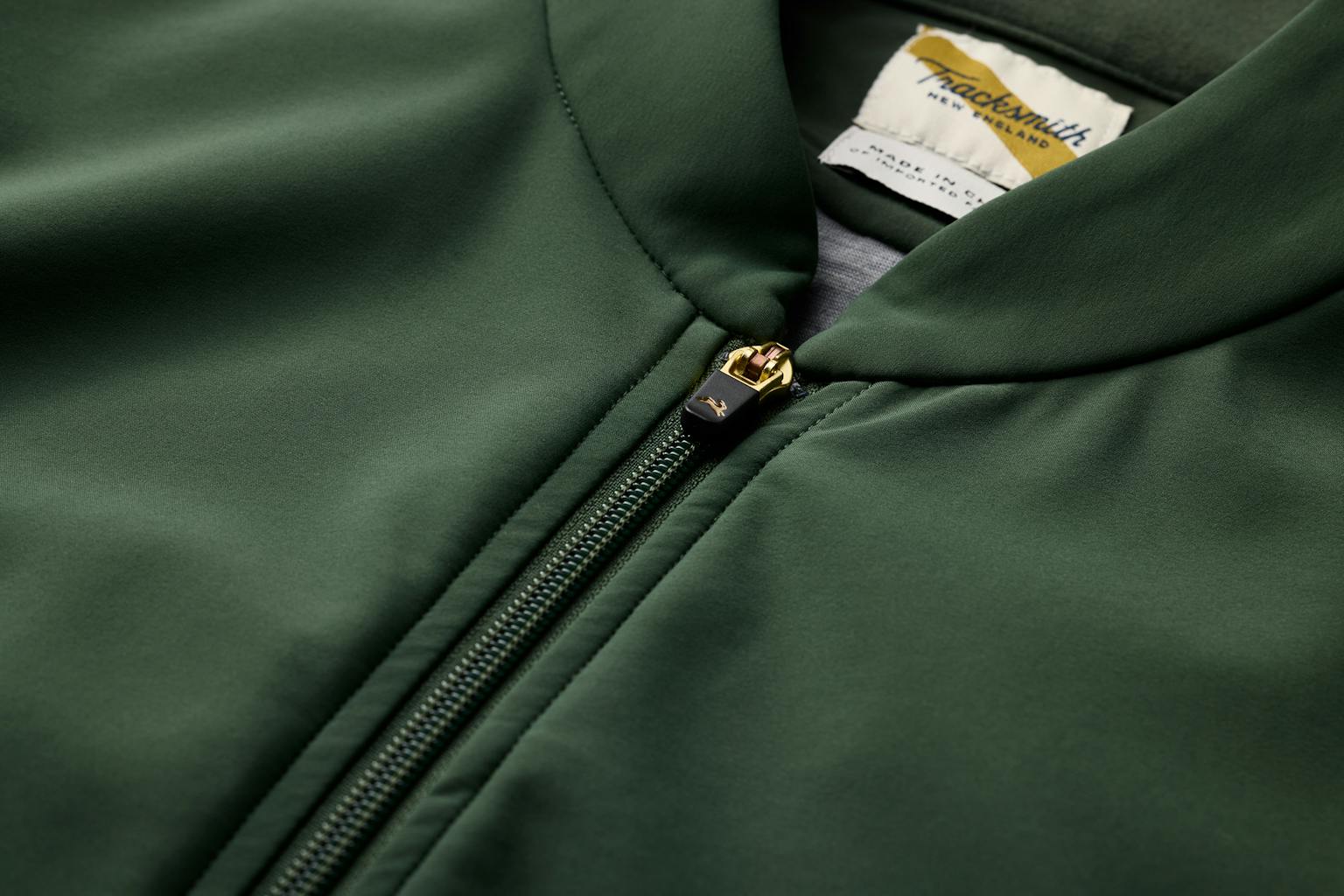 Fabric
51% Wool / 28% Nylon / 16% Polyester / 5% Elastane - 255 gsm²
Bonded Woven w/ Merino Back
Care
Machine Wash Cold
Gentle Cycle
Line Dry
Do Not Iron
Do Not Dry Clean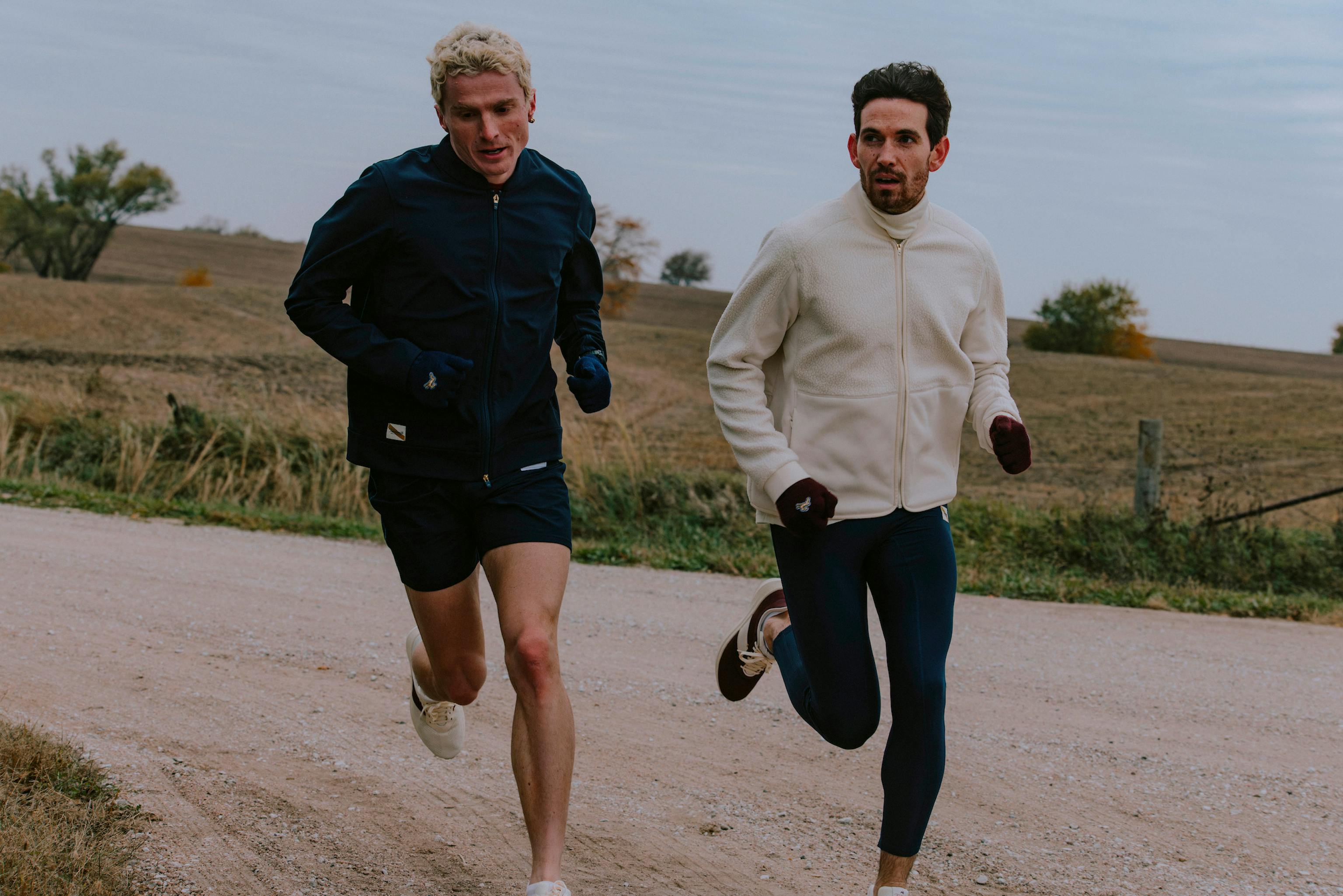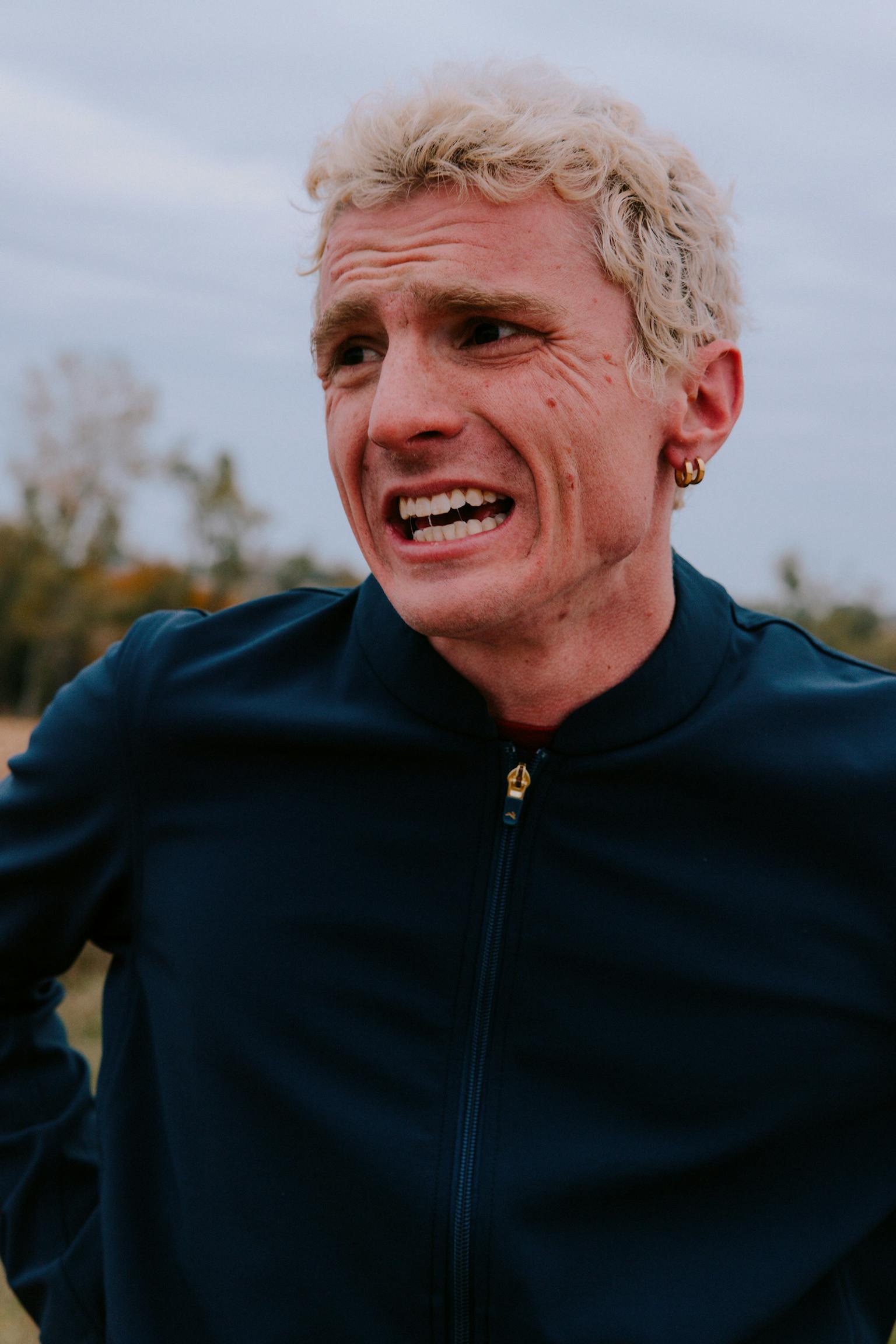 Weather the Storm
We wanted the Nor'easter to deliver serious performance in serious weather, so we scoured the earth for the most serious fabric we could find. We found it in Switzerland. This Schoeller fabric has a 4-way stretch water-wind-and-everything-else-repellent nylon shell bonded to a soft and washable merino wool on the inside. It moderates temperature and completely resists odor while protecting you from external meteorological assault. And the added stretch allows us to tailor the fit, eliminating billowing and blousing so the jacket moves with you instead of working against you.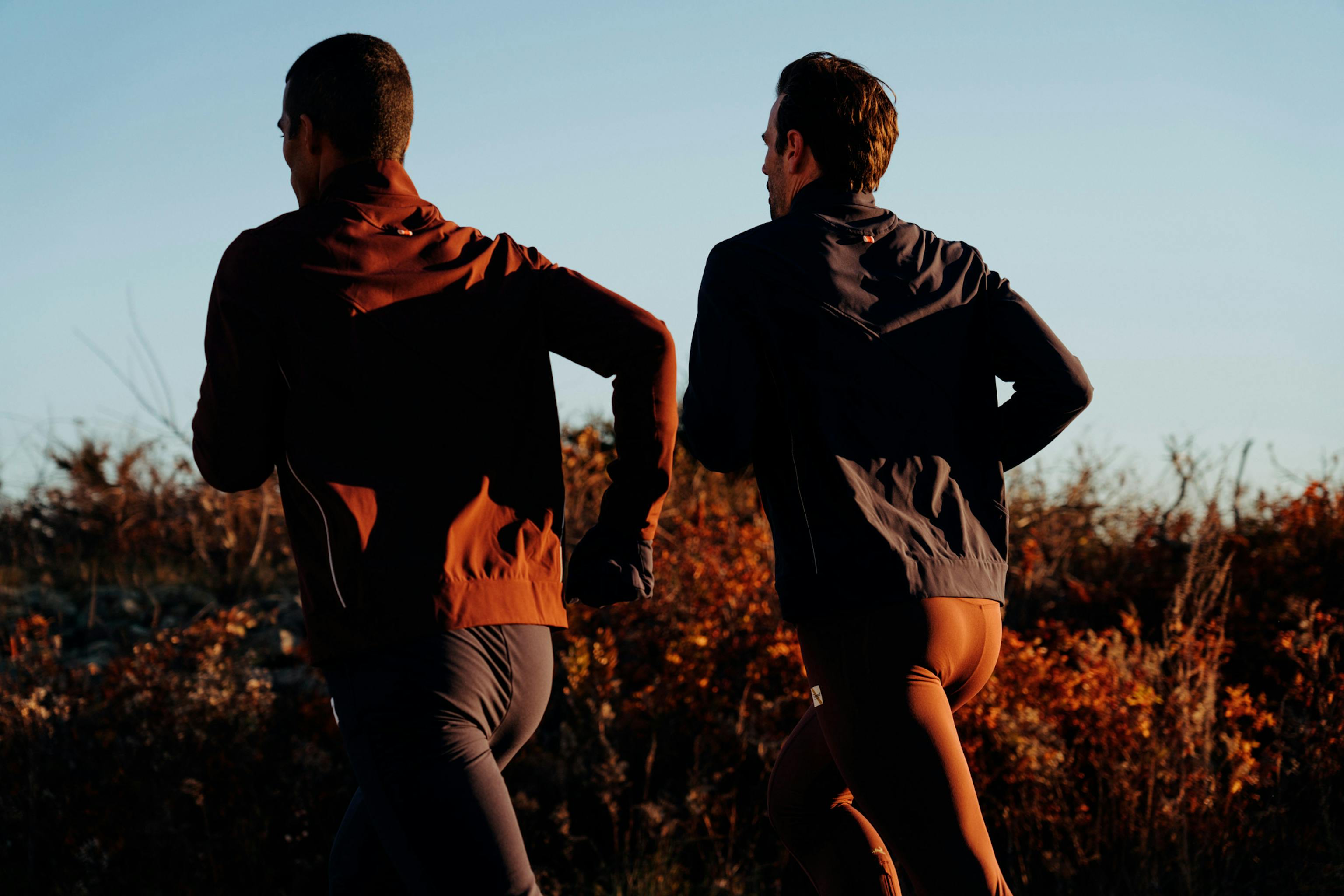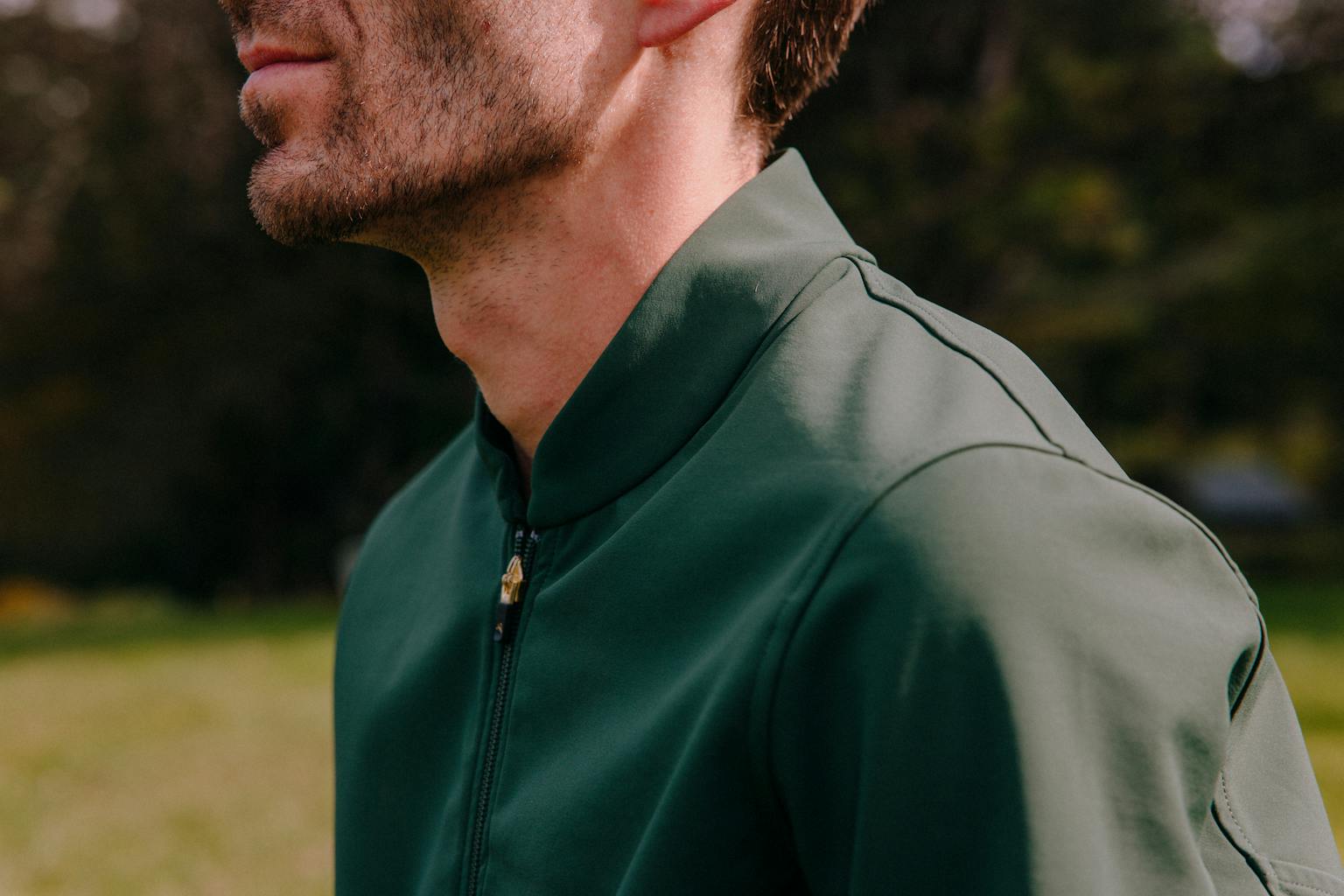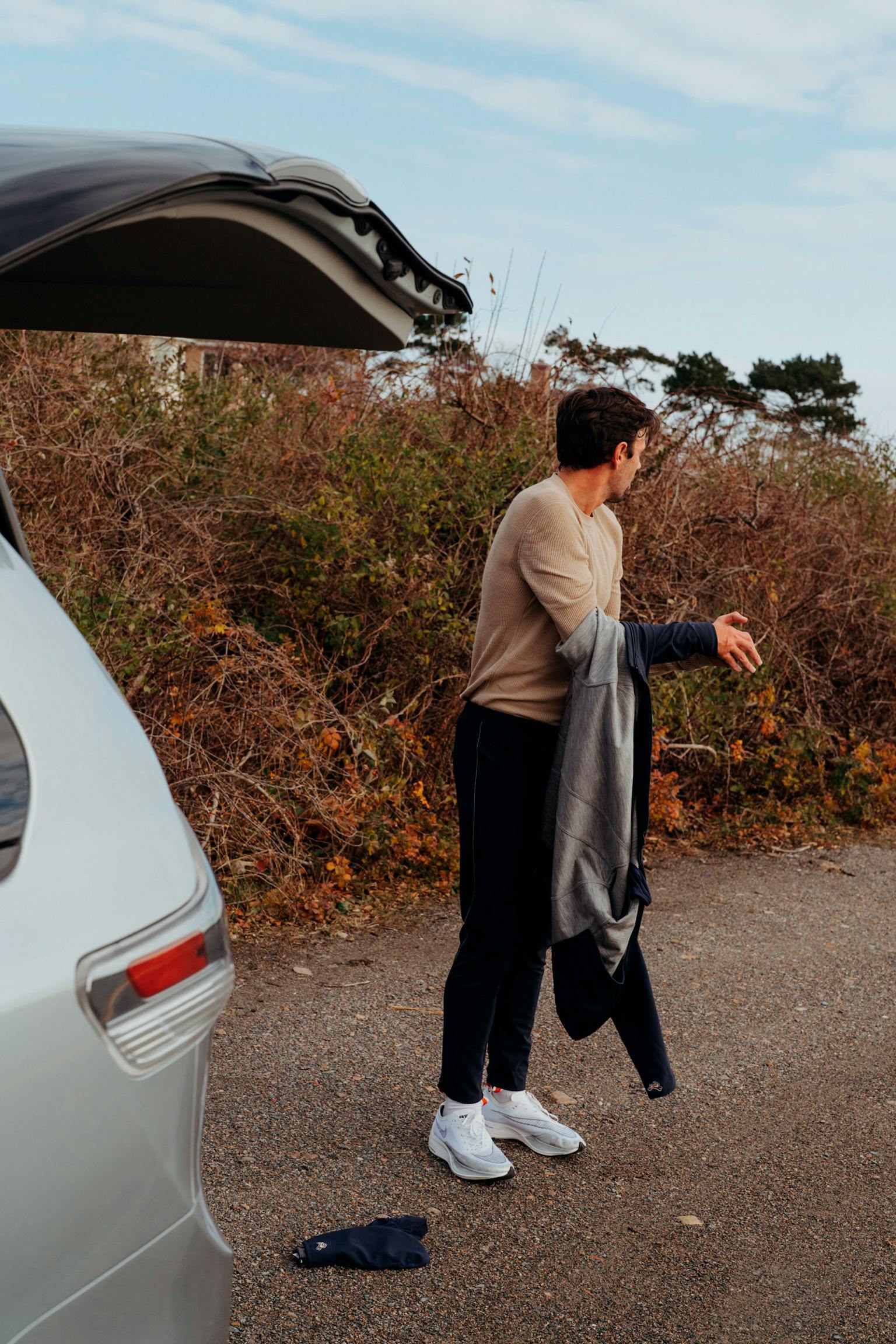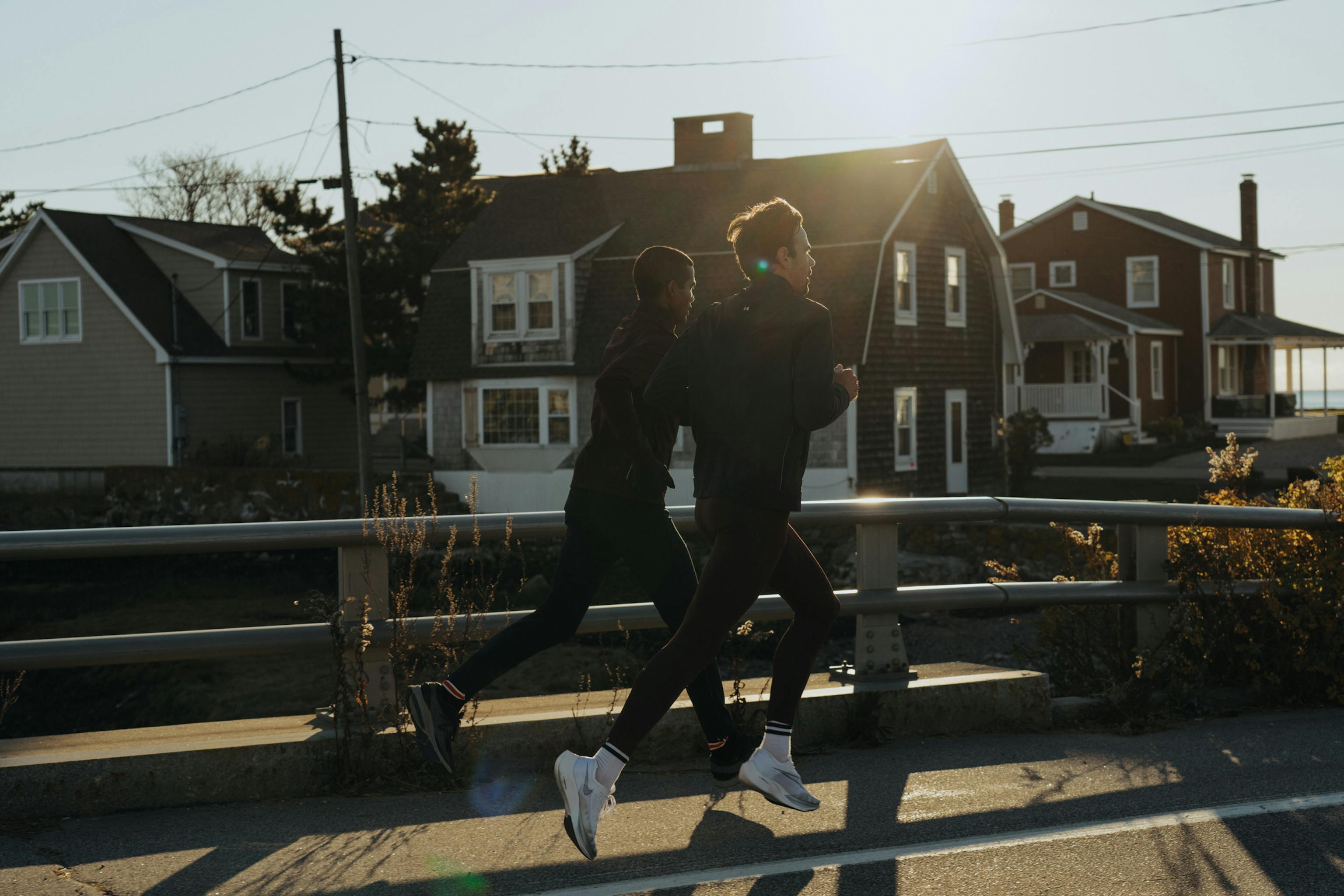 By the Sea
Mac Fleet and Ruben Sanca rose with the sun for some interval work along the Atlantic Ocean in Rye, New Hampshire. Forty-degrees and cold, whipping winds off the sea provided the perfect opportunity to test the Nor'Easter's stuff.