Zoom In
LIMITED-EDITION
Off Roads Hybrid Jacket
A versatile outer layer for trail running
This item is out of stock. Please enter your email address and we will notify you when it is back.
Free Returns & Exchanges
Toughen Up
Things happen on the trail, especially in New England. A sudden rain storm, whipping winds, and perilously dropping temperatures are all-too-common occurrences. We set out to build a versatile jacket that could handle surprise weather changes, without weighing you down. Featuring a nylon and wool blend fabric that's water and dirt repellent with incredible wicking on the inside thanks to the wool loop backface.
Versatile outer layer for off roads running, with Schoeller 3xDry
Stretch side and underarm panels for added mobility and minimized chafing
Secure zip pockets
Fabric
Main Body: Wool Loop Back Stretch Woven with 3X Dry - 82% Nylon / 7% Wool / 11% Elastane - 176 gsm
Paneling: Inverno - 80% Polyamide / 20% Elastane - 190 gm/m2

Care
Machine Wash Cold
Tumble Dry Normal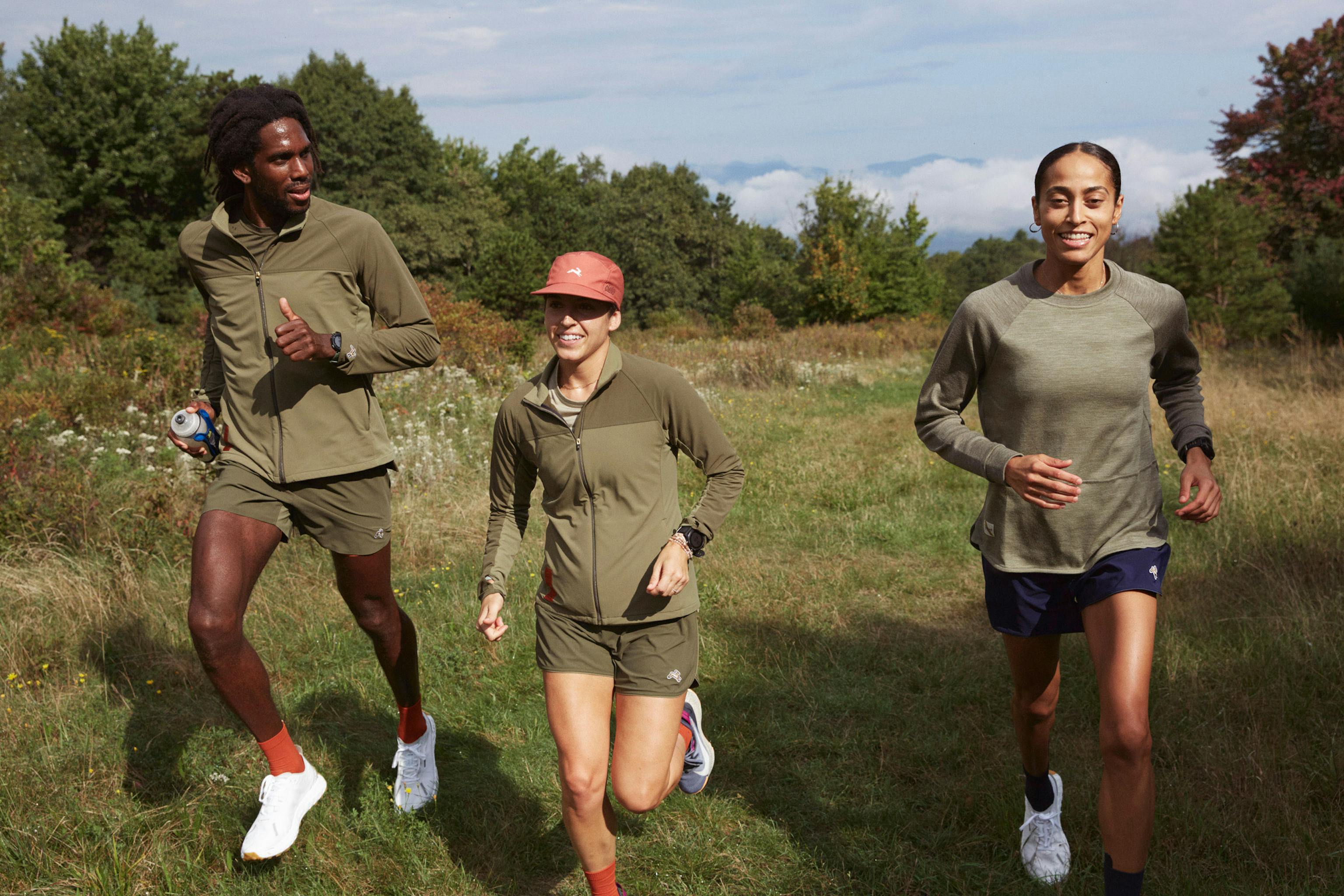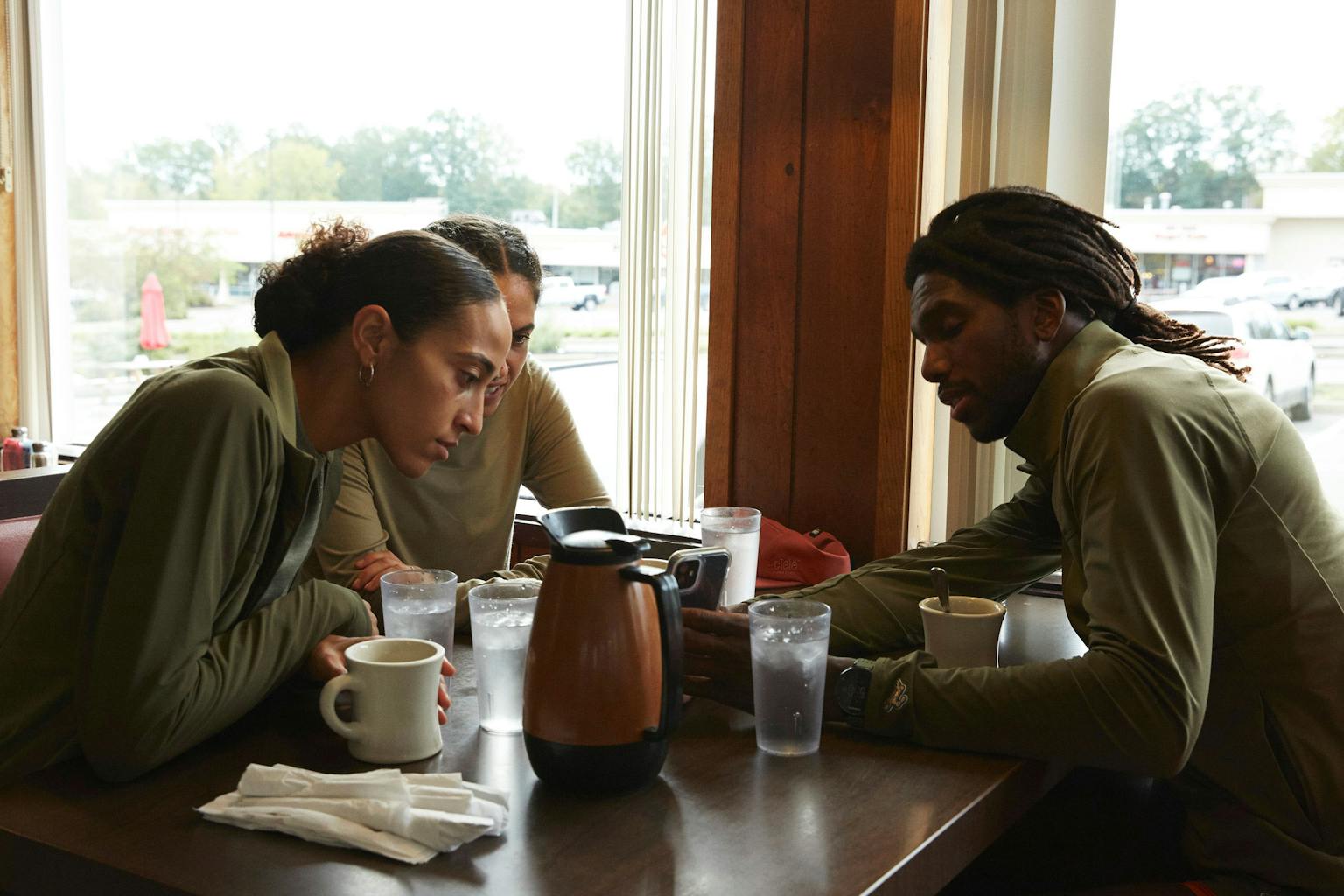 Back It Up
The secret behind this jacket's performance on the trails lies in the material. We selected a stretch woven by Schoeller with a looped, wool back. The exterior repels water and dirt, thanks to their innovative 3xDry finish. The interior maximizes wool's natural performance capabilities. It's wicking, thermoregulating and antimicrobial, helping prevent post-run stink. Plus we added side panels in our Inverno Blend nylon for added breathability and freedom of movement.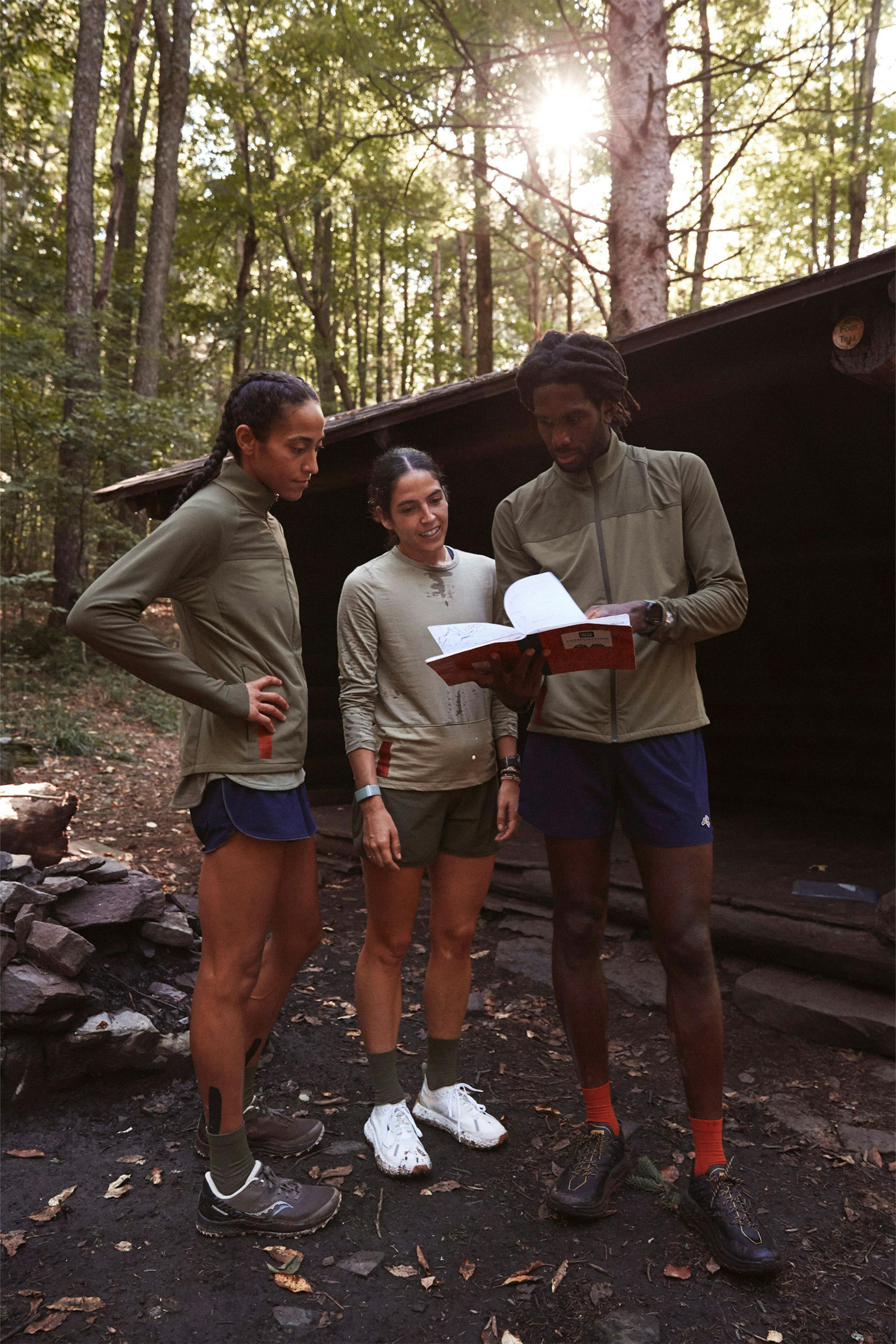 Swiss Engineering
If there's a company that understands mountain wear, it's Schoeller Textil AG. They've called Switzerland home since they were founded in the 19th century. To craft a jacket that was weather-resistant and durable enough for the trail, we worked with their team to find a quick-drying, water-repellent stretch woven with a soft wool backing. It performs like a jacket while feeling like a comfortable mid-layer.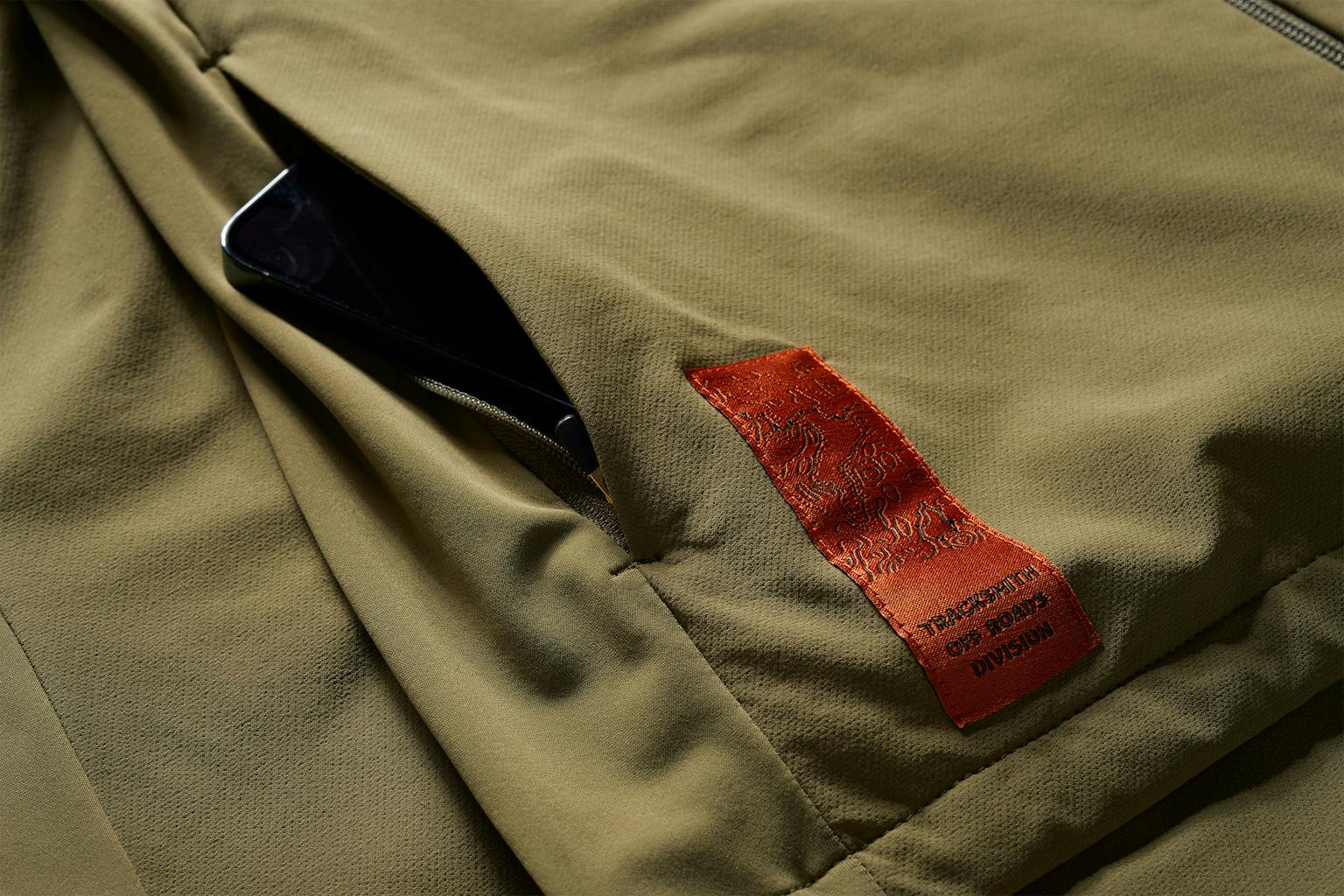 Storage Space
The jacket features two zippered pockets for holding a phone, fuel or car keys.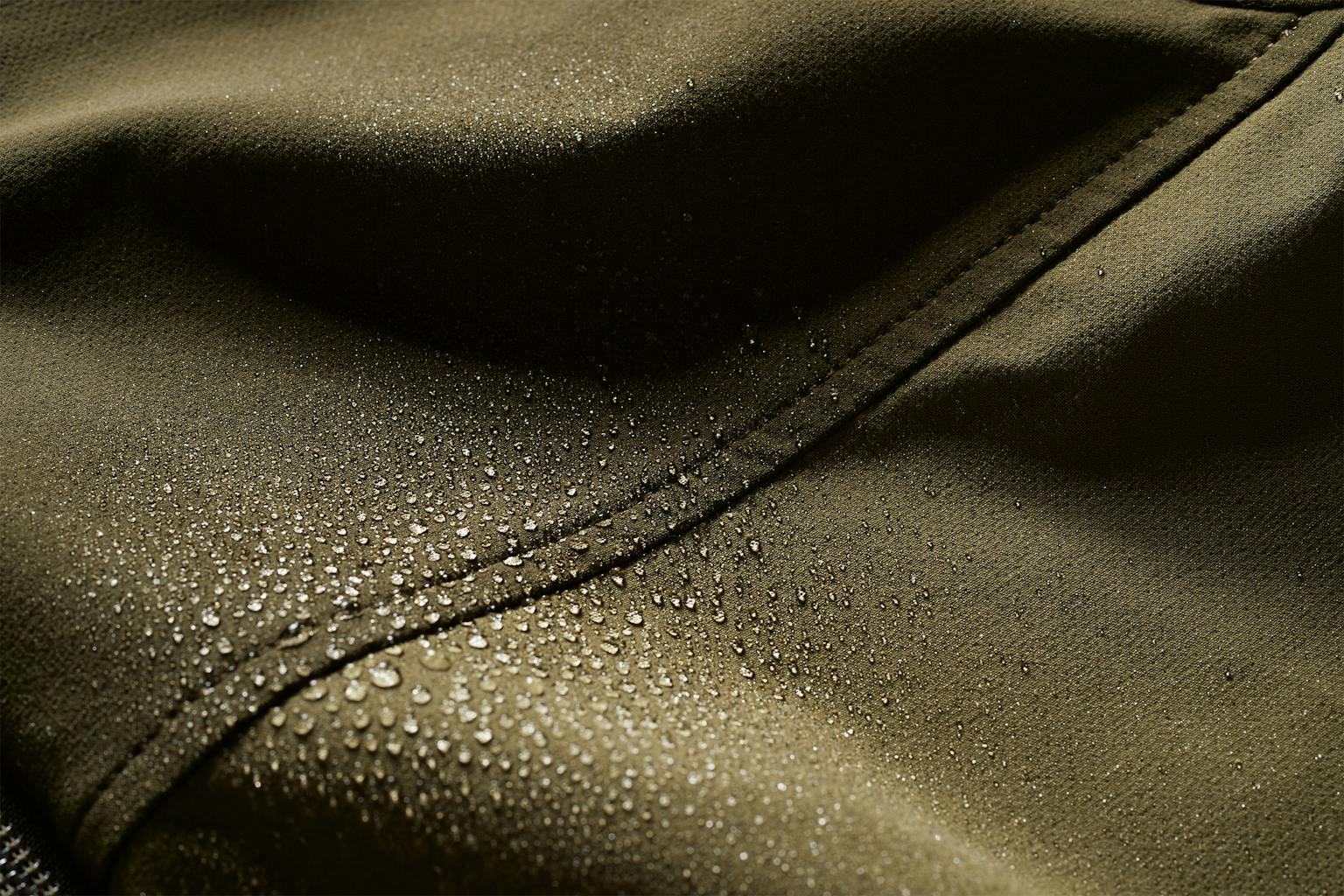 Mess Around
Don't be afraid to splash through puddles. The Schoeller 3xDry shell sheds water, repelling dirt and drying in a flash.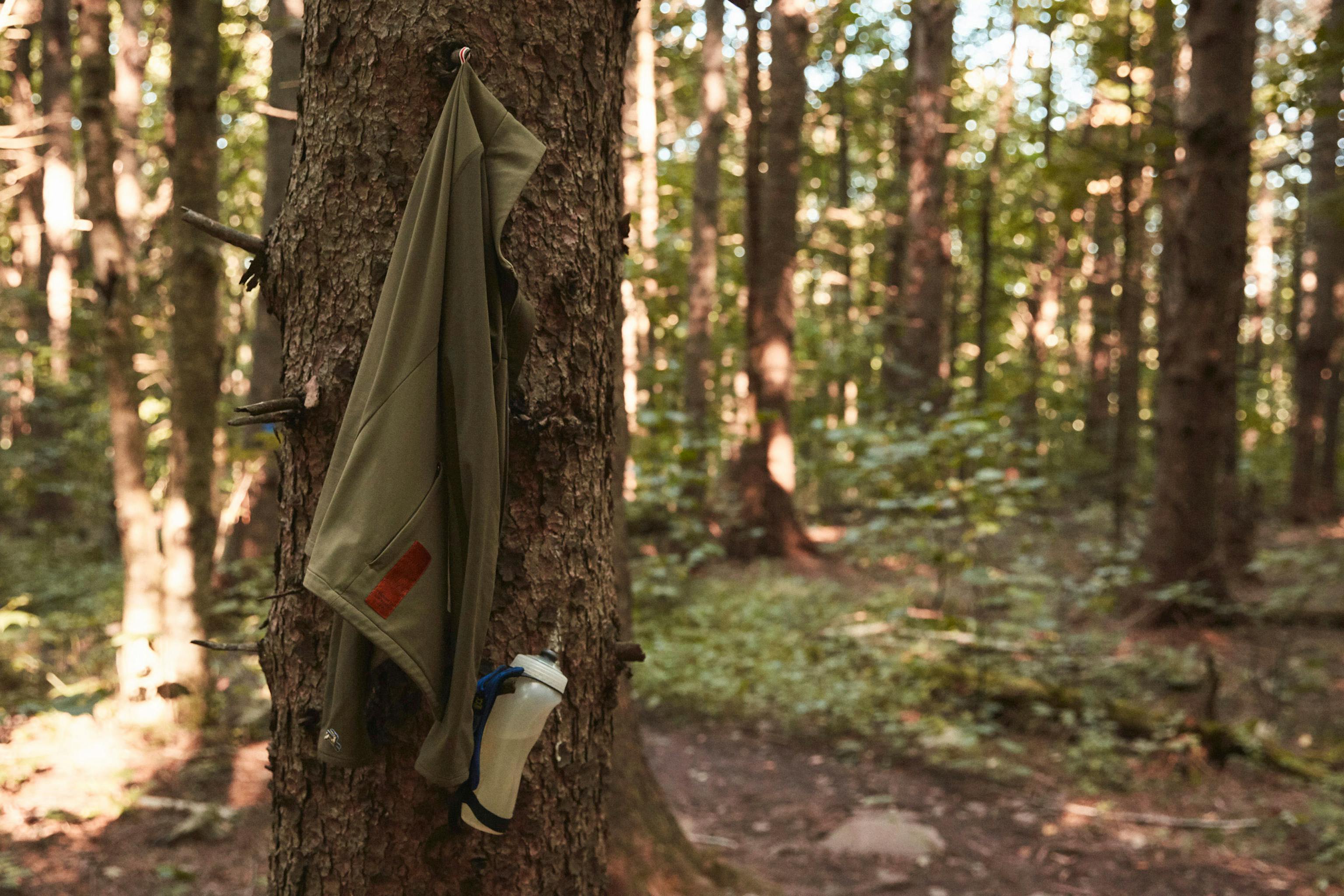 Head Off Roads
From symphonic sunsets and mid-run moments of zen, to soul-crushing scrambles and descents so steep you whisper prayers between hyperventilations, the trail experience embodies the full spectrum of athletic enjoyment. Who needs a theme park when you've got legs, lungs and singletrack? The Off Roads Collection is designed for exploration, featuring pieces inspired by and crafted for the challenges of running outside the lines.