NEW COLORS
Off Roads Shorts
2-in-1 running shorts designed for the trail
Double the
Distance
Long days on the trail demand shorts that combine pragmatism with performance. These 2-in-1 shorts feature a quick-drying UV-protective shell with a compressive short underneath. Designed for maximum carrying capacity, they include an adjustable elastic belt that's exposed at the back for tucking in an extra shirt, plus two waist pockets for fuel and side liner pockets large enough to store your phone.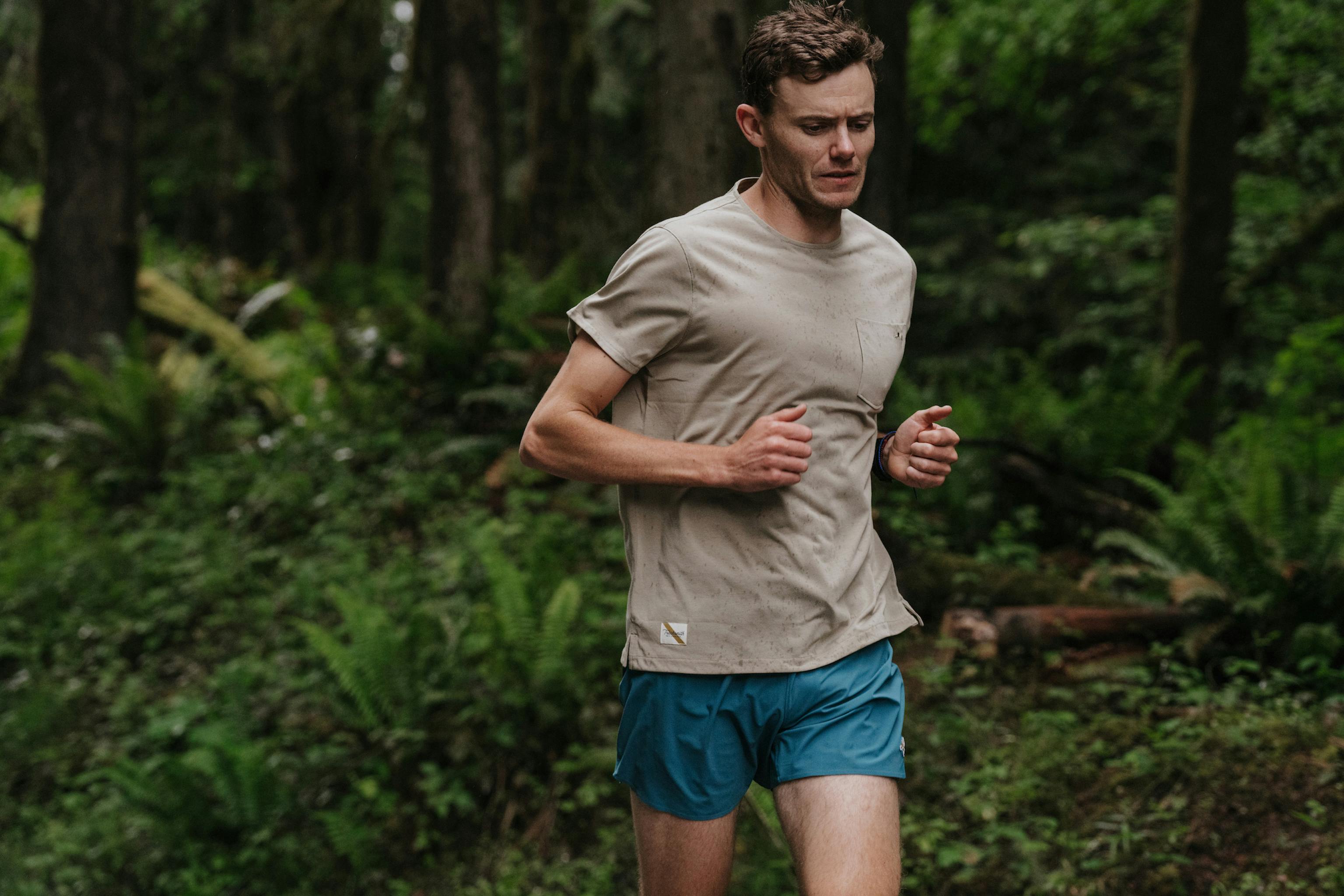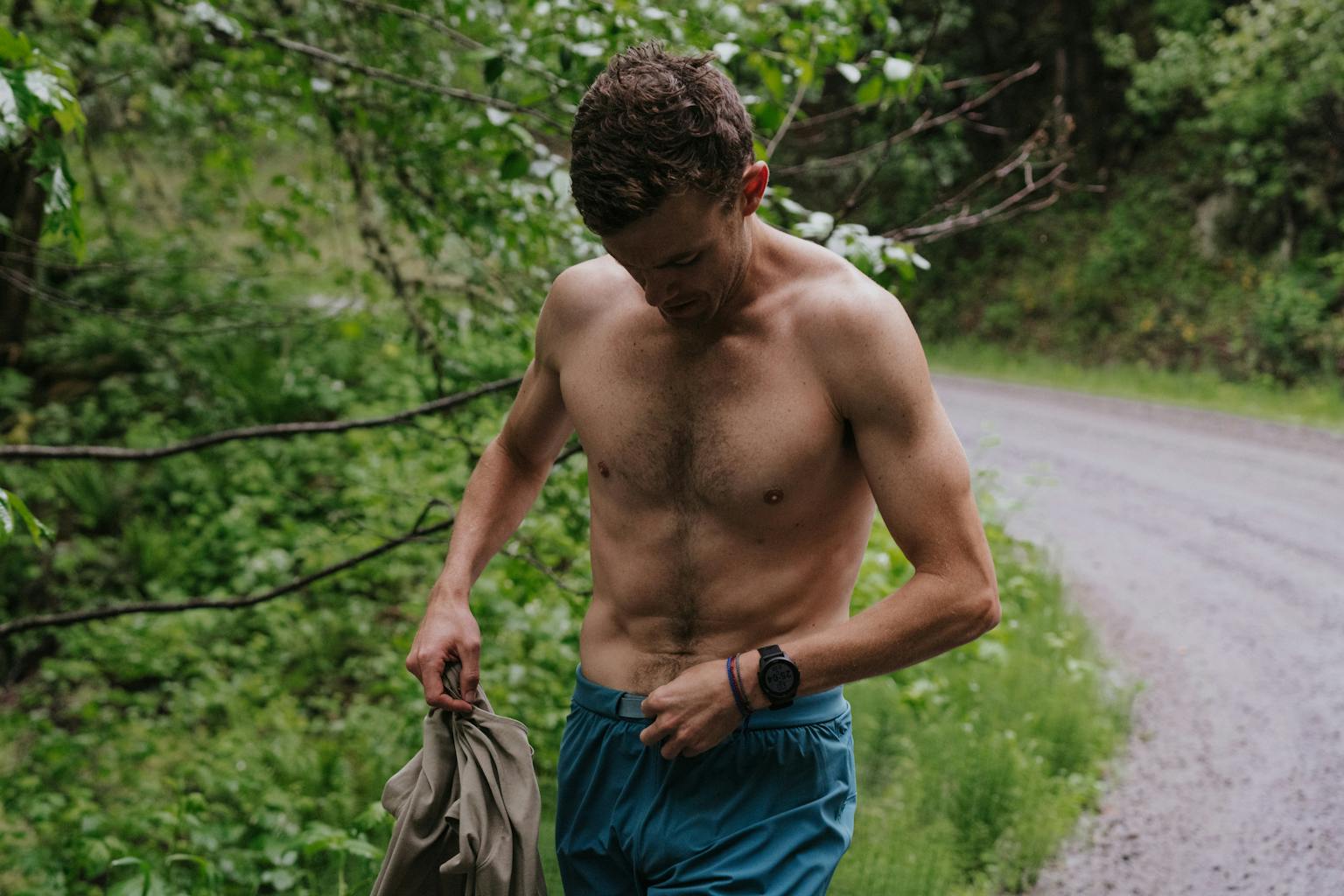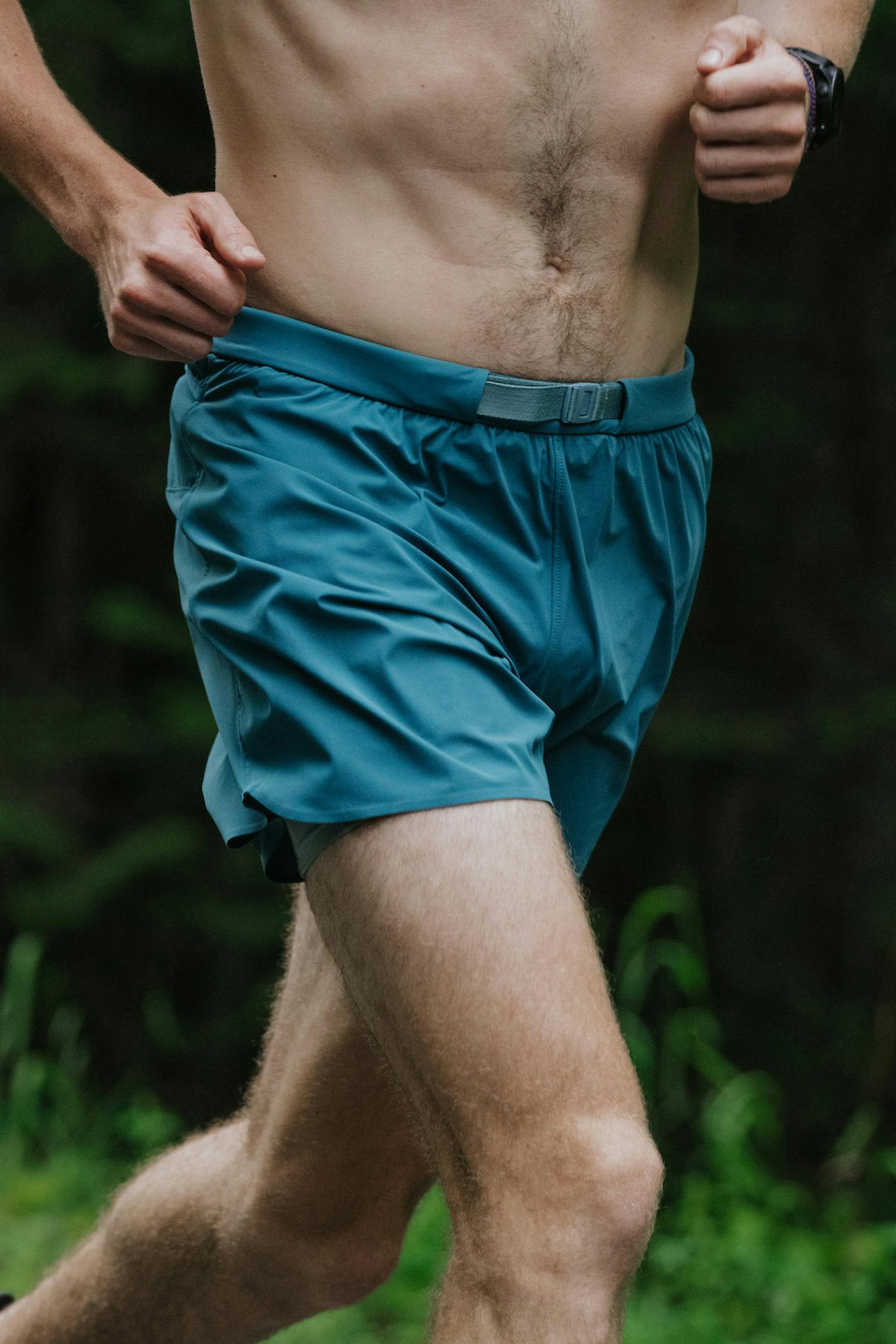 Knit for More
For the shell we used an Italian-made stretch knit that's lightweight, quick-drying, and moisture-wicking. Below the shell is a compression tight liner made from a featherweight warp knit, featuring drop-in side pockets to hold a phone or fuel.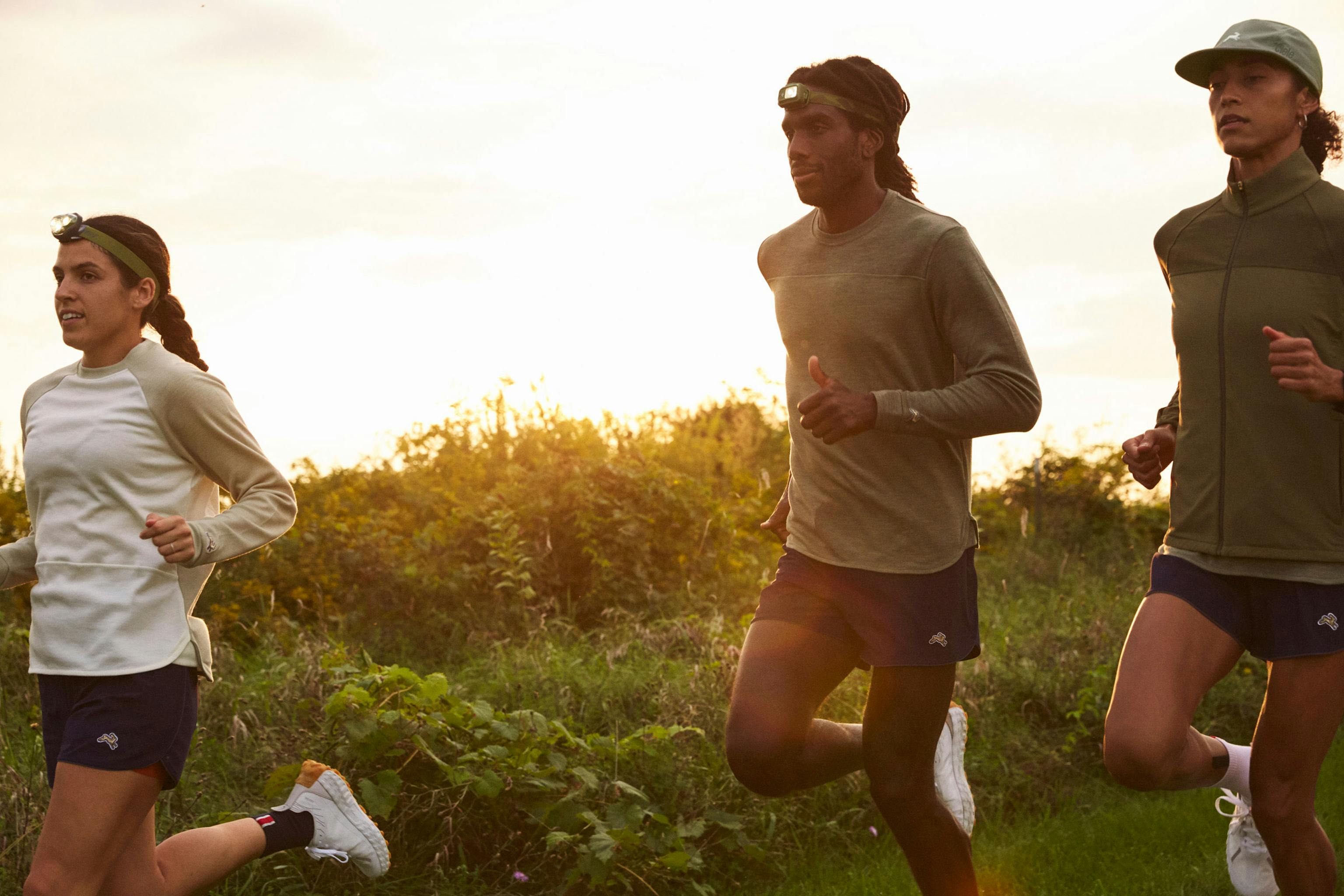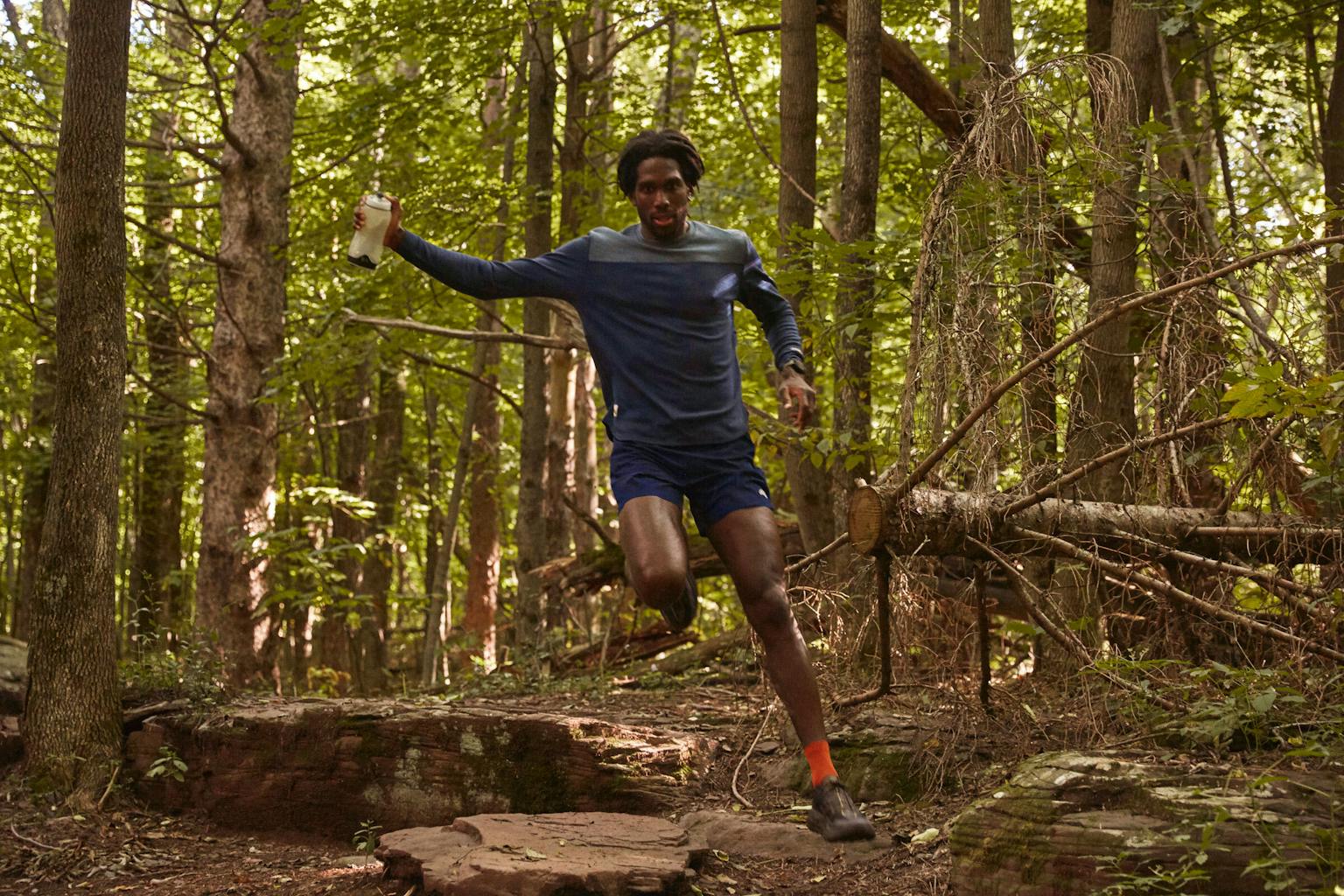 Ready to Go
We cut these 2-in-1 shorts with an eye towards mobility and all-day comfort. The shell has a relaxed fit with a dolphin hem and high mid-rise, with a supportive (and slightly longer) tight liner underneath. An adjustable woven belt keeps the waist fitting snug and is exposed at the back to allow for looping a shirt or jacket through.
Four More
These shorts feature four pockets: two overlapped pockets on the back waist for fuel, keys or bear spray and two drop-in pockets in the liner for your phone or other essentials. Both green and navy shorts feature an orange liner.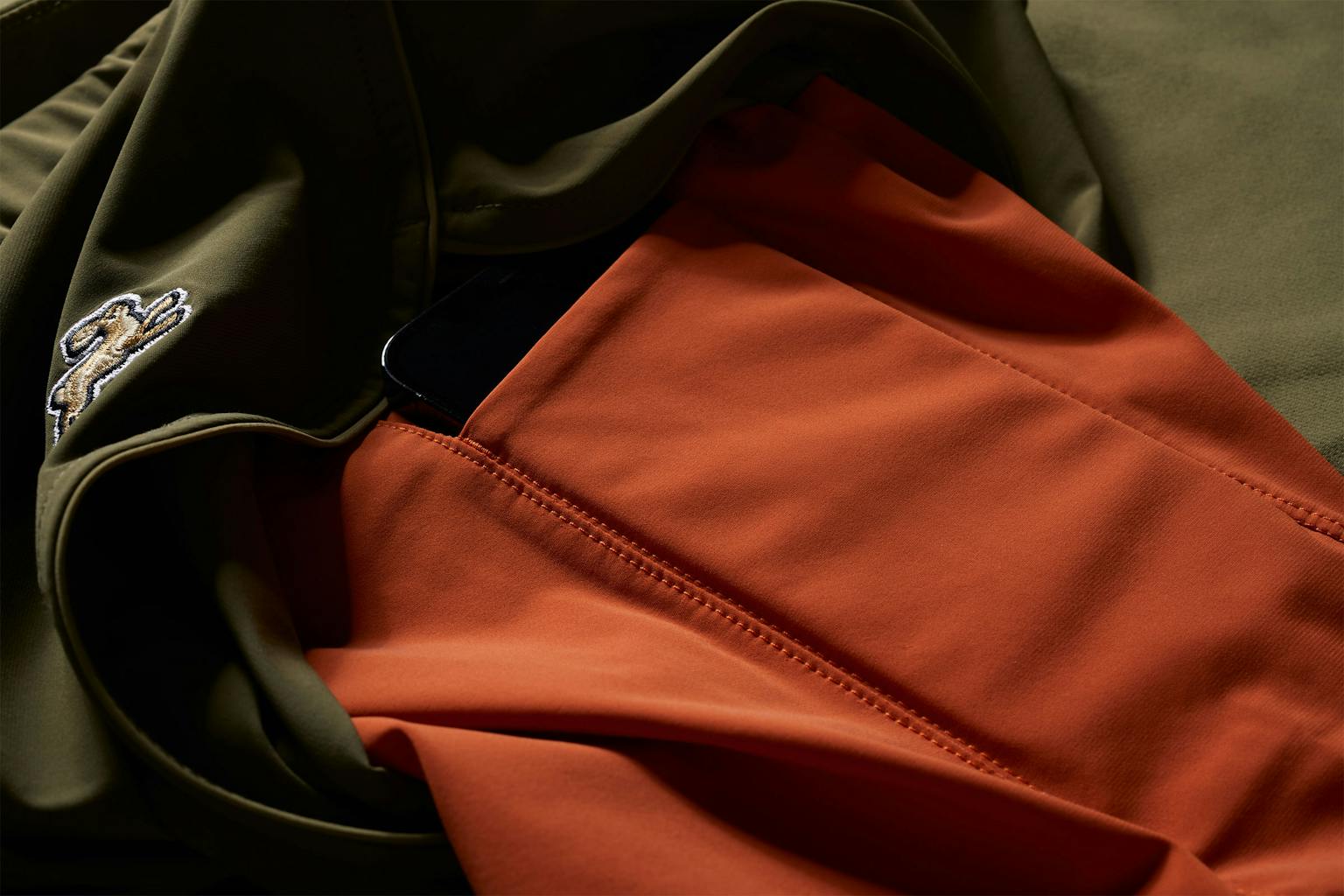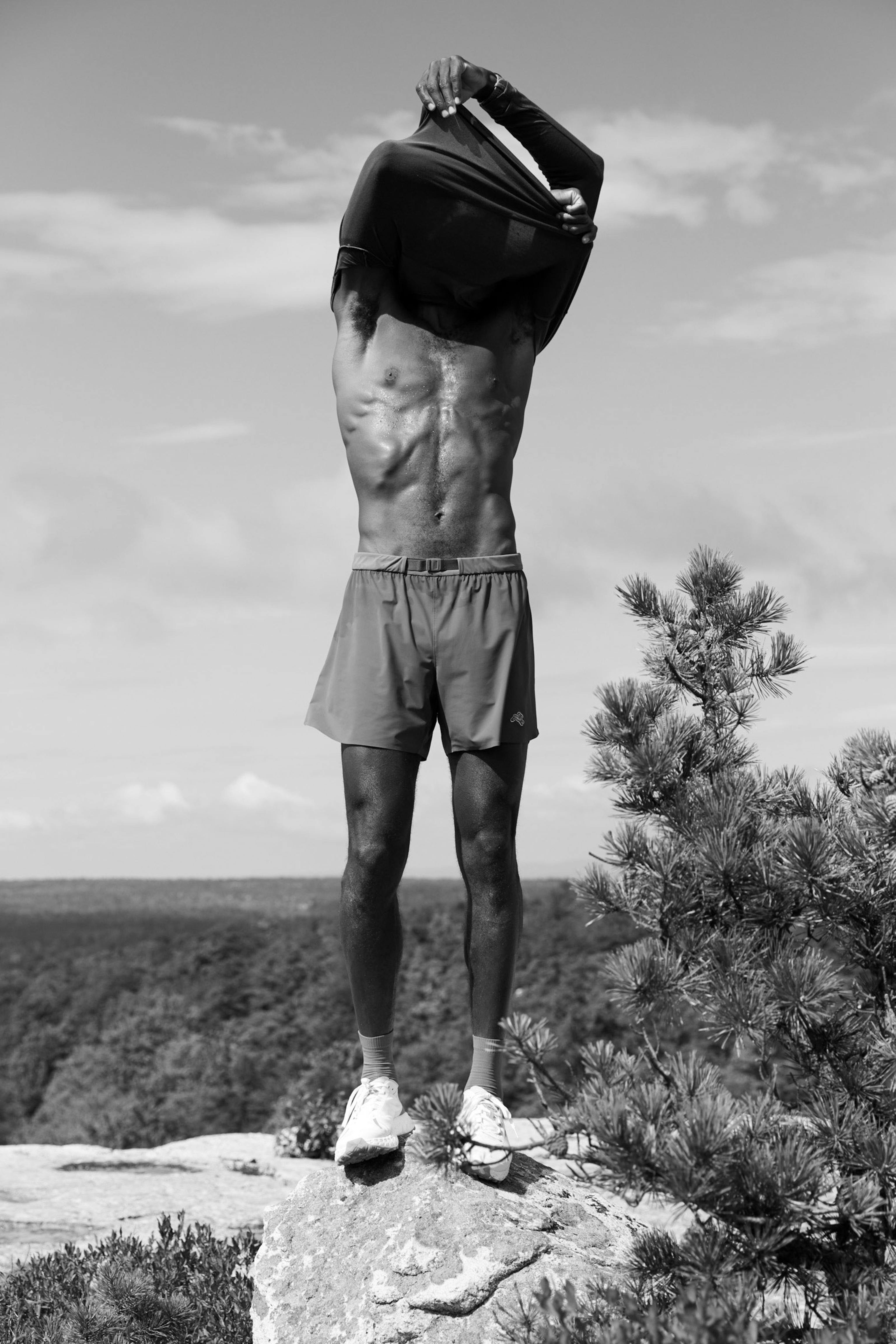 Head Off Roads
From symphonic sunsets and mid-run moments of zen, to soul-crushing scrambles and descents so steep you whisper prayers between hyperventilations, the trail experience embodies the full spectrum of athletic enjoyment. Who needs a theme park when you've got legs, lungs and singletrack? The Off Roads Collection is designed for exploration, featuring pieces inspired by and crafted for the challenges of running outside the lines.