Zoom In
NEW STYLE
Rain Jacket
An ultra-lightweight, water-repelling and packable rain shell for running
This item is out of stock. Please enter your email address and we will notify you when it is back.
Free Returns & Exchanges
Built for Rainy Days
Runners have a love/hate relationship with rain. We love it when it washes the world clean overnight. We hate it when it messes with our morning training plan. Water-repelling and ultra-lightweight, this shell is designed for keeping the rain out on days that are otherwise temperate or as a protective layer that won't add warmth. Made from PFC-free nylon with bonded seams to reduce weight, we crafted the silhouette with an eye for breathability – including front and back vents – packability, and visibility. This is the jacket to stash in your bag when the weather report looks iffy.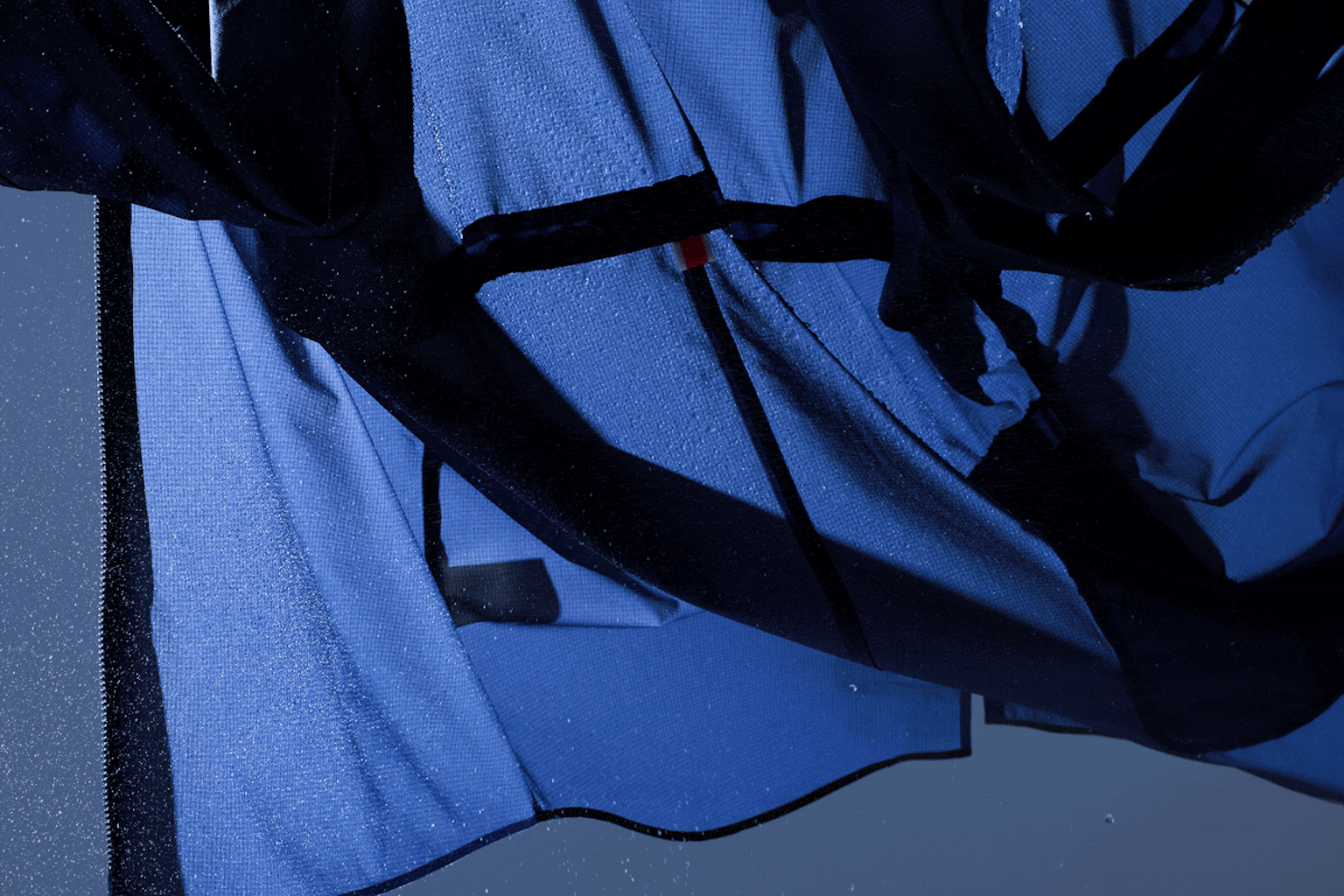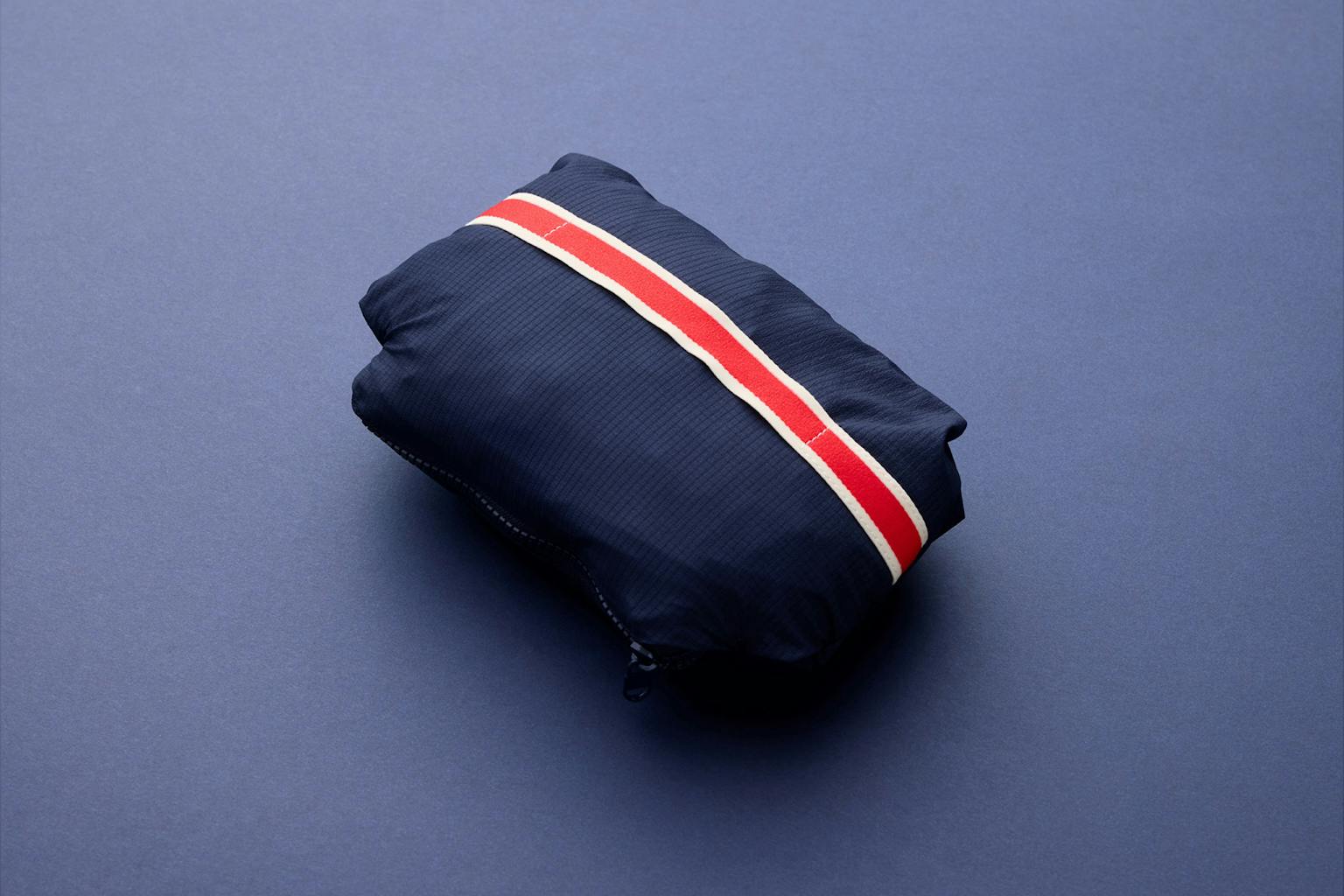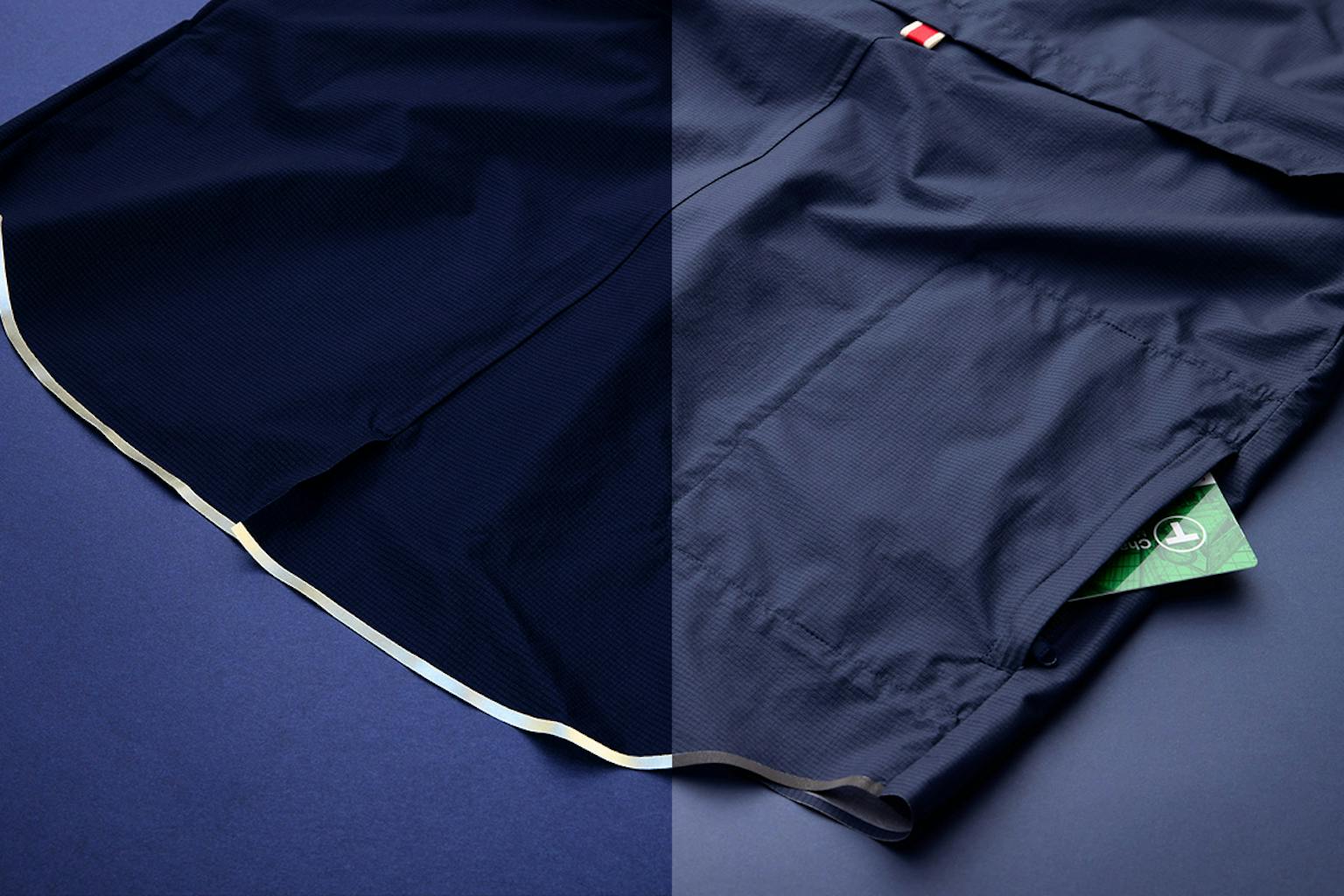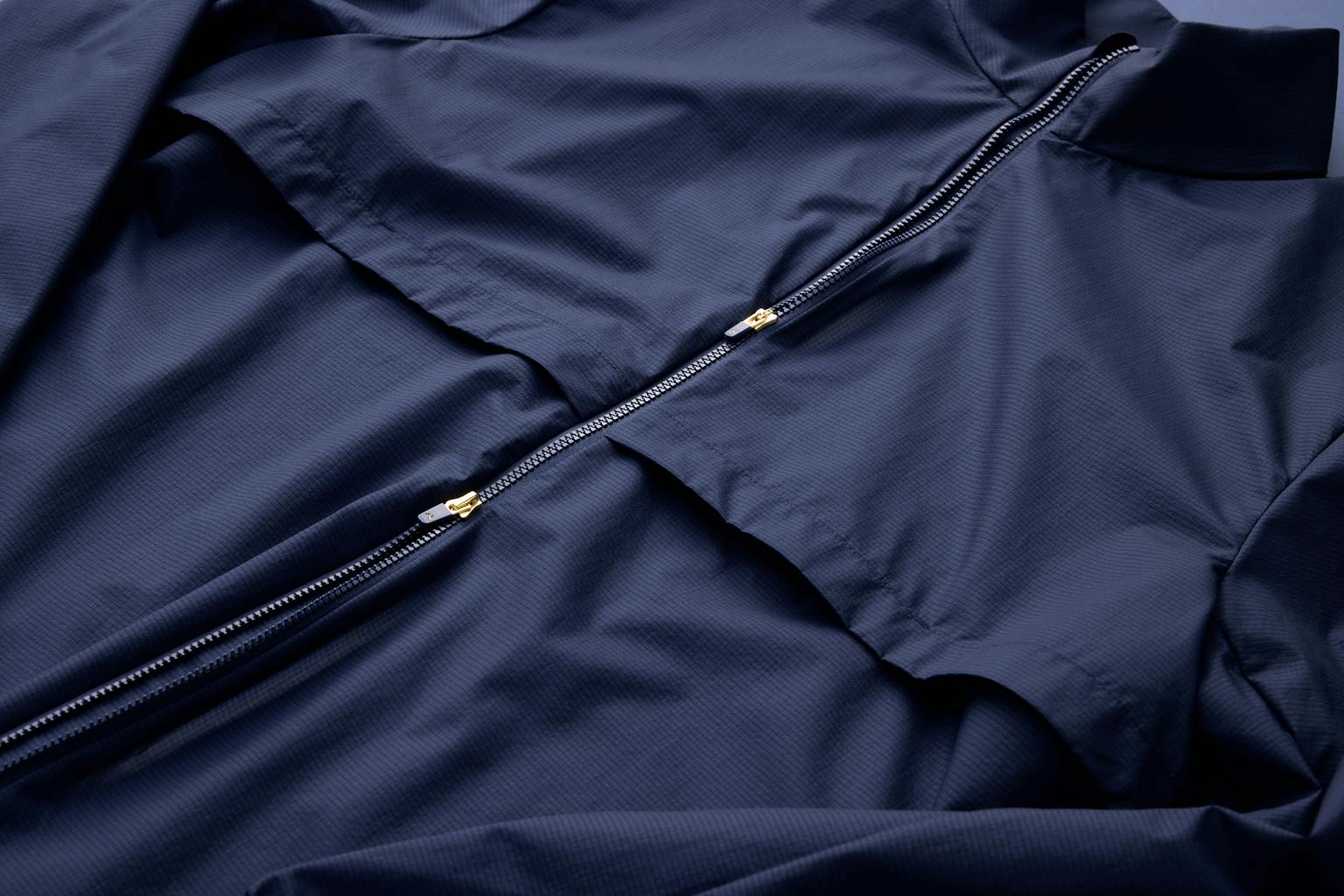 Made from a Japanese fabric, this ultra-lightweight (116 gram) and PFC-free, water-repelling shell is designed to protect you from the elements without overheating. Free cut hems and a bonded finish add to the light and breezy feel.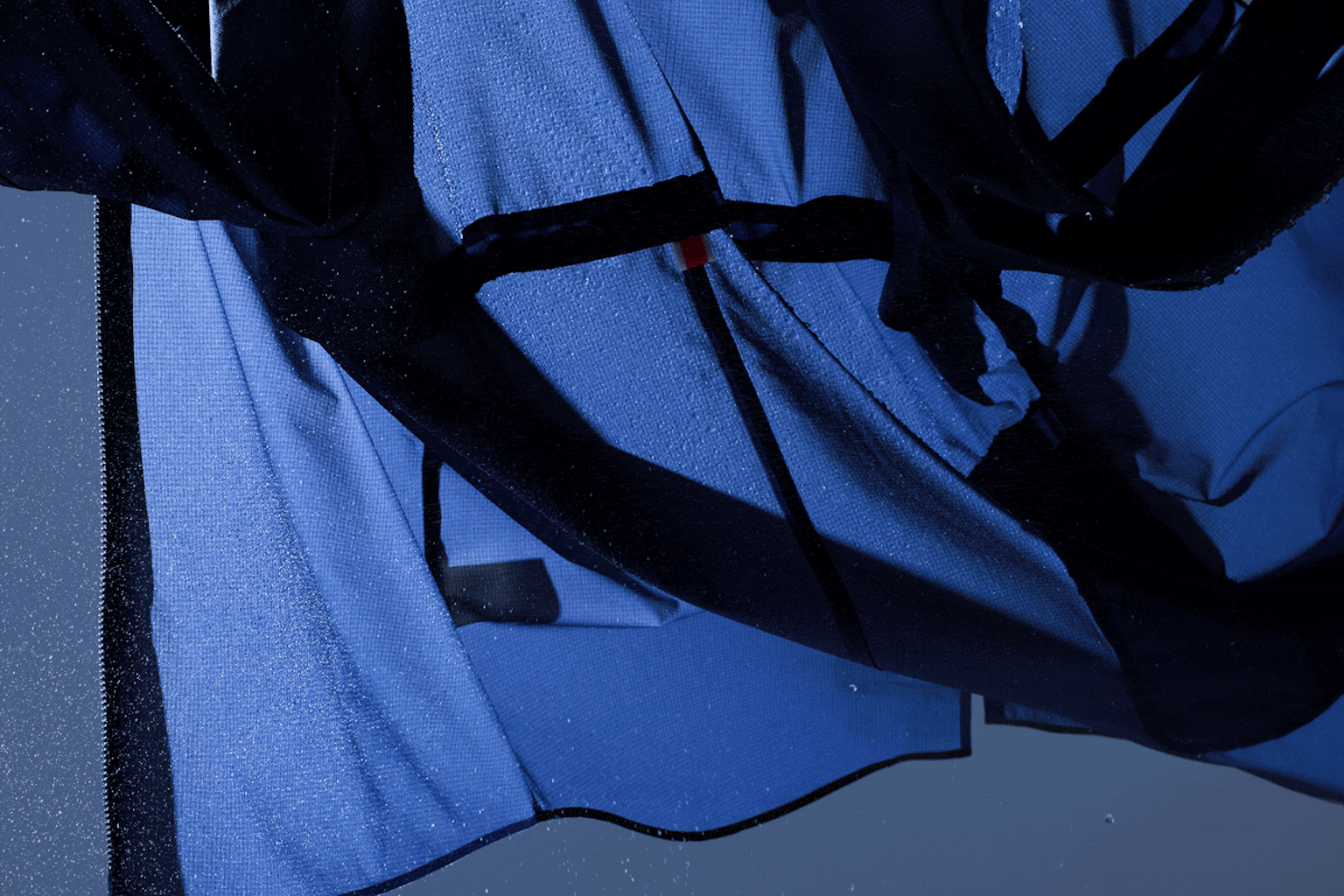 Rainy days are unprdedicatble. We designed this jacket to pack snuggly into an internal zippered pocket, which features an elastic hand strap to easily hold the packed jacket while running.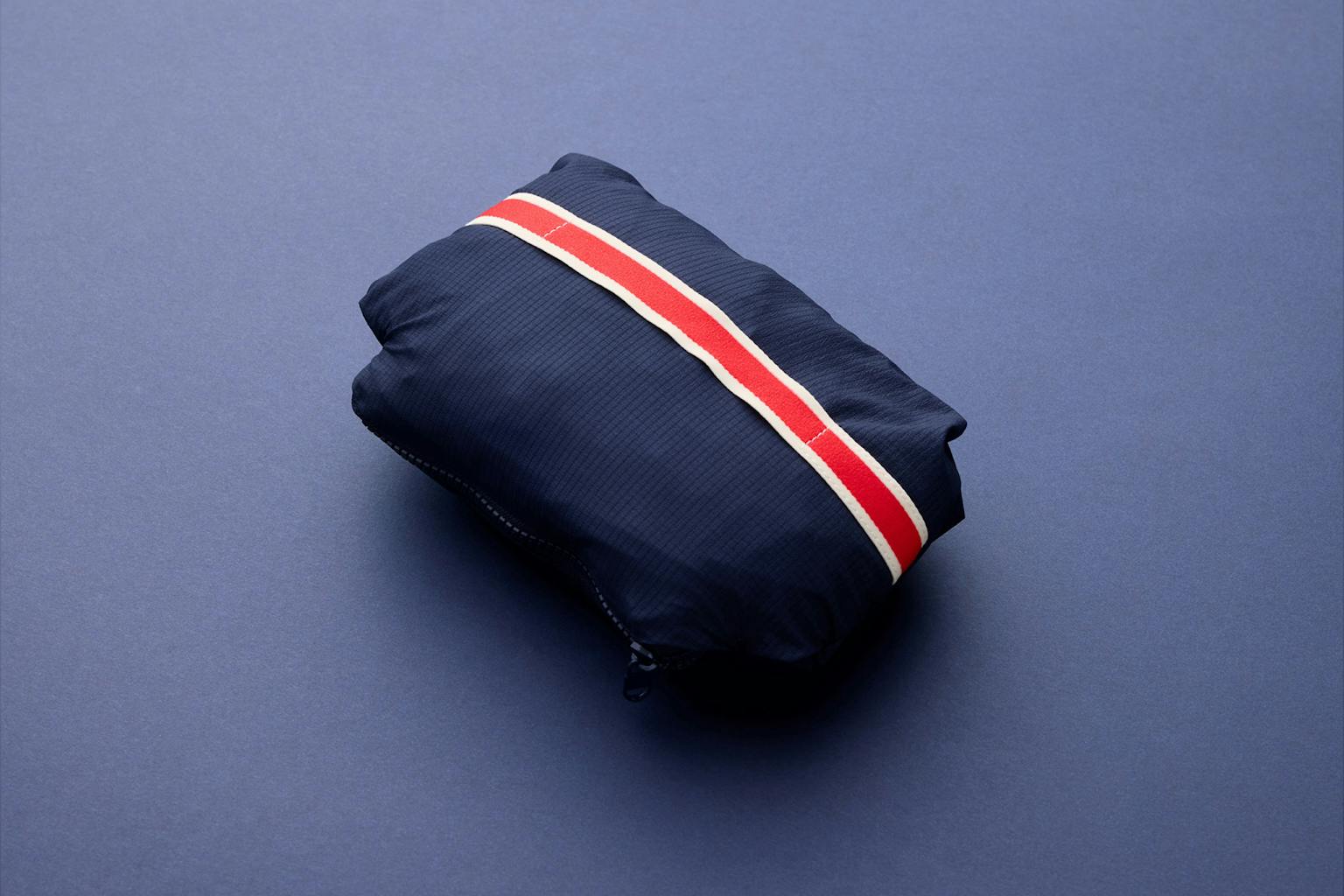 Running in the rain means lower visbility. We added reflective trim to the back hem to help you stand out. The back also featues a zippered pocket that can hold a phone.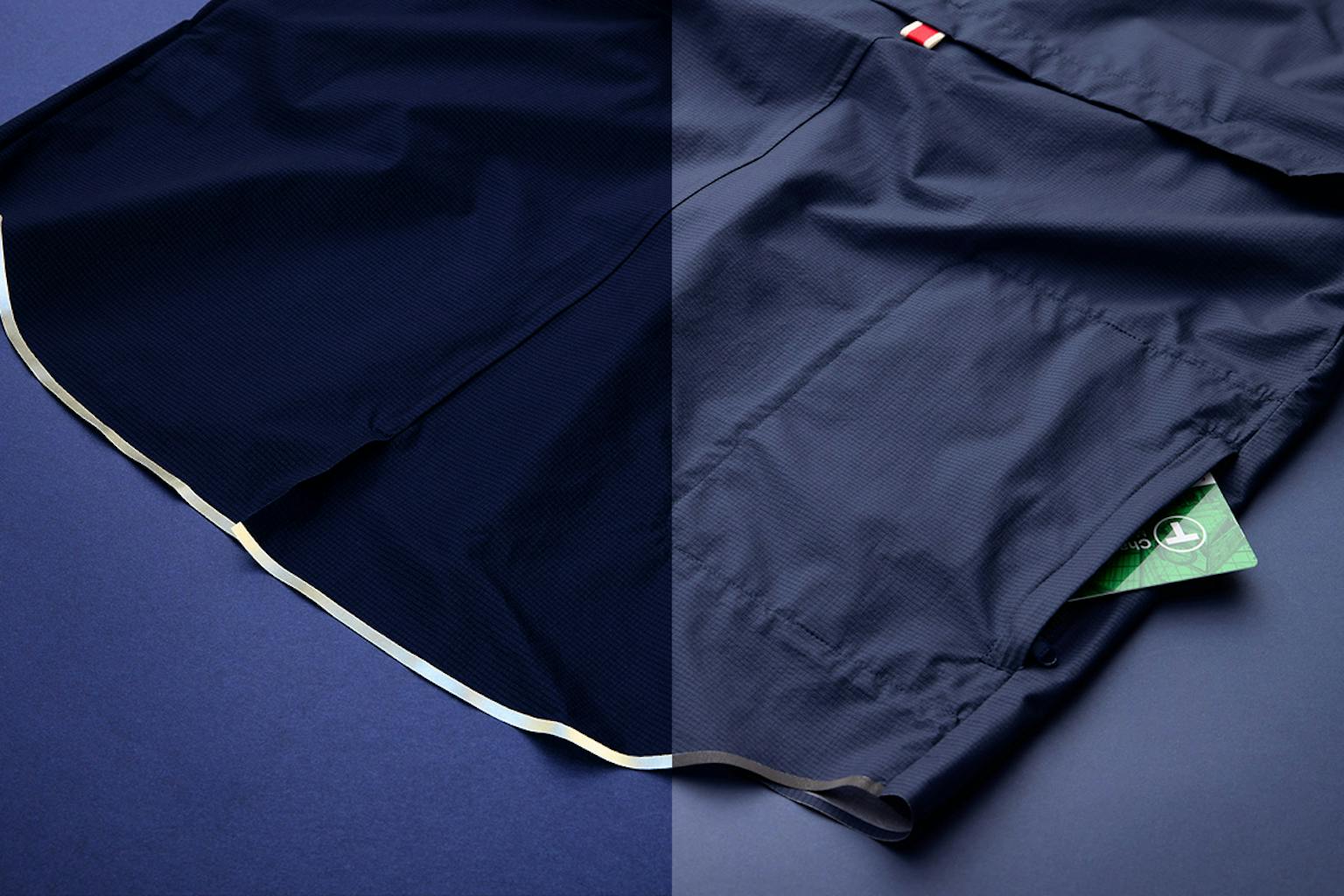 To ensure maximum breathability, we designed the jacket with front and back venting.The two way zipper makes it easy to increase air flow and pull the shell on or off.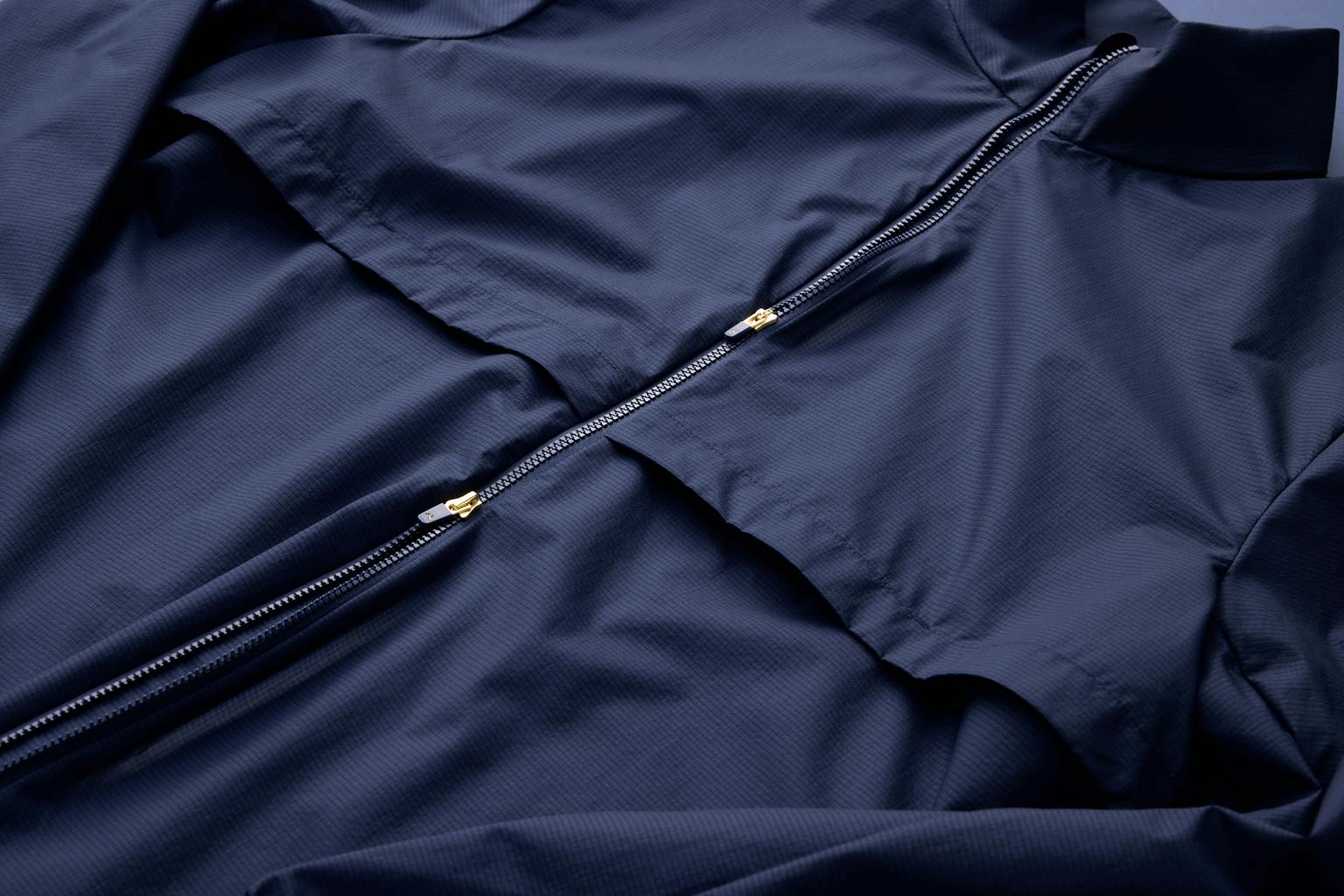 Fabric
100% nylon PU membrane, 52gm/m2
Care
Machine wash cold
Do not tumble dry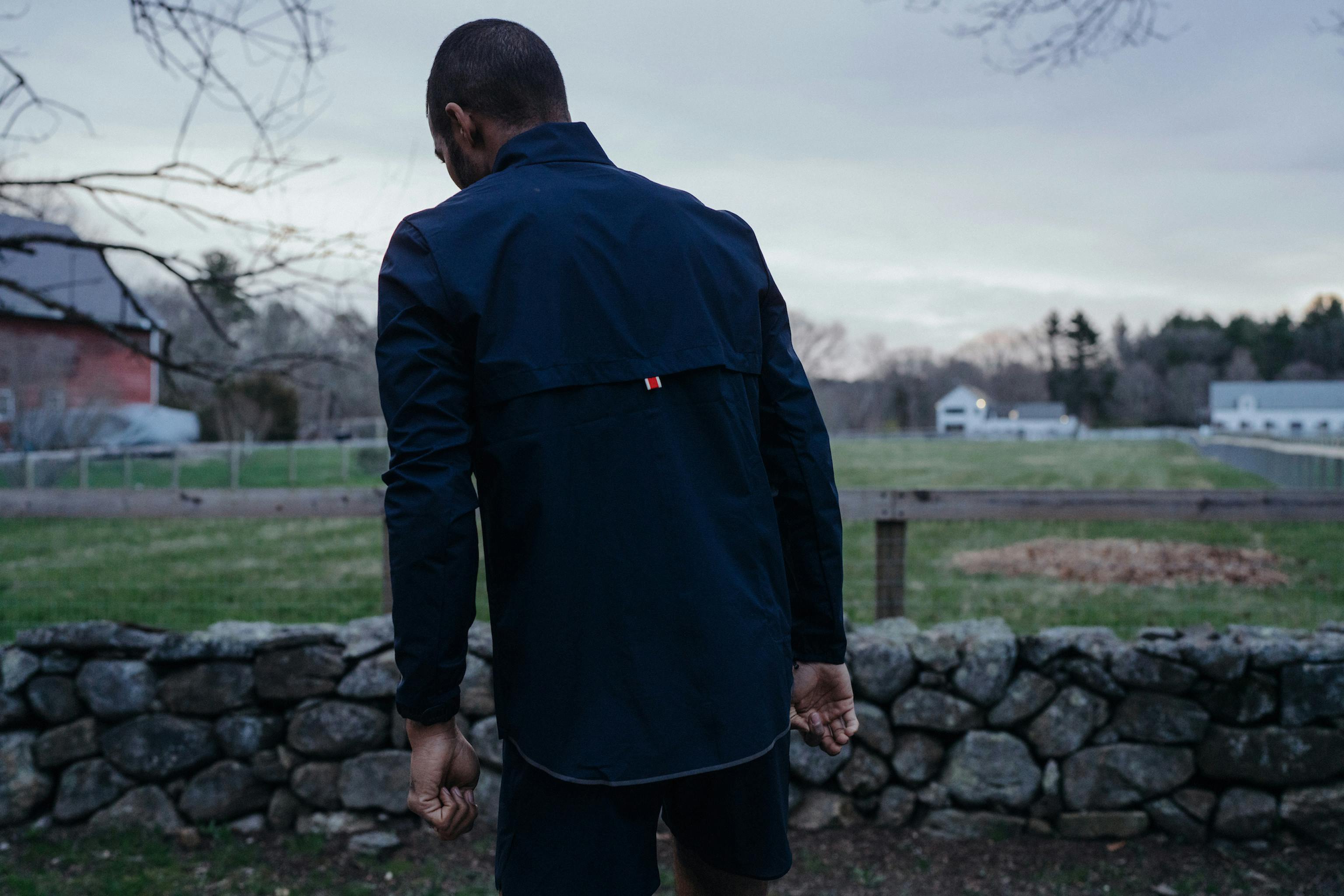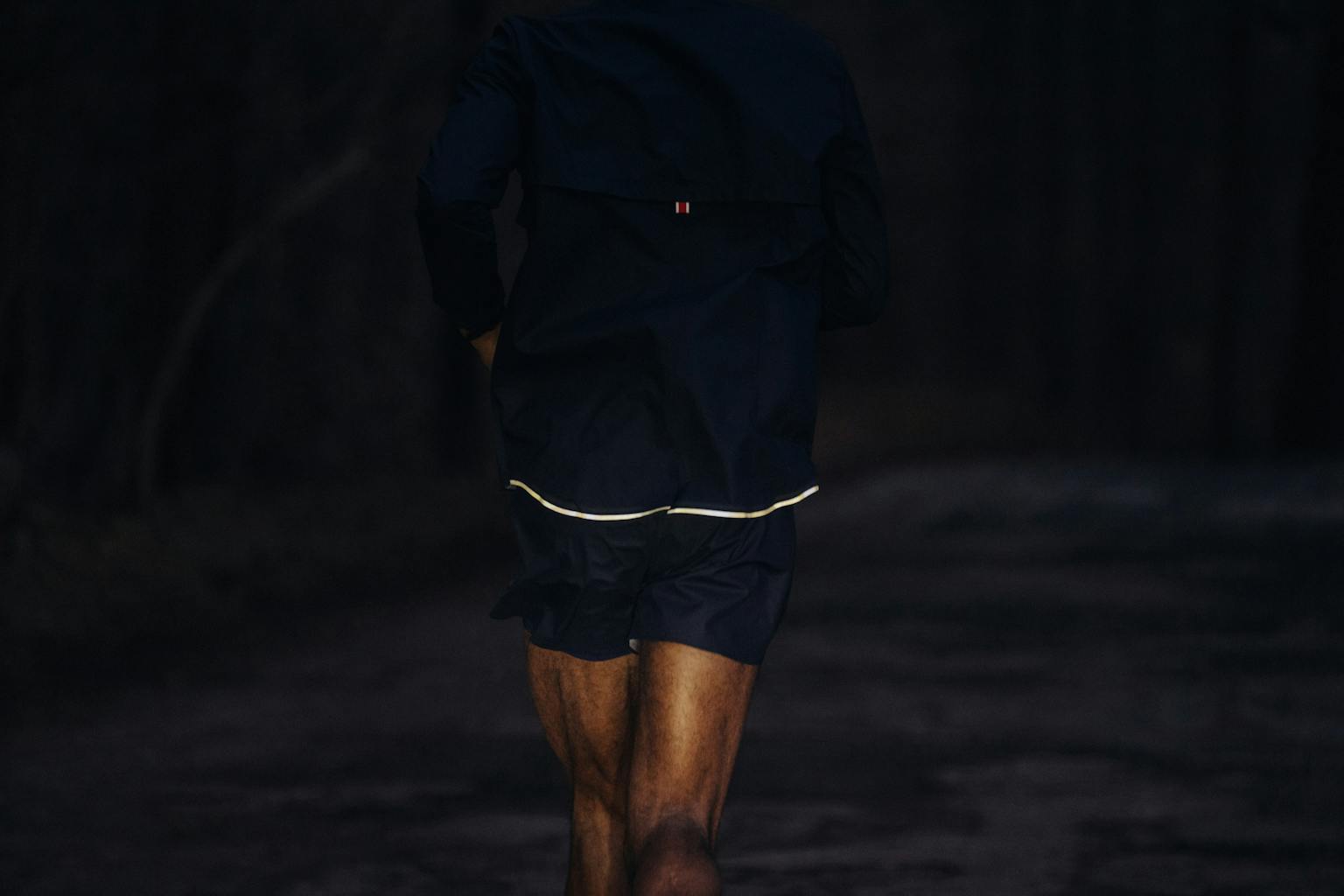 Pitter Patter
We hunted high and low for a water-repellent fabric that won't weigh you down. We found this fluorocarbon-free shell in Japan. While the fabric is incredibly fine and breathable, it sheds moisture and sends water droplets rolling off the surface.
Drip Drop
Running in the rain is a heightened experience. We feel everything – the squelch of a wet shoe, the splash of a puddle, the droplets that linger on our skin. No matter how daunting those first steps into the rain can be, there's a moment mid-run when we feel like a big kid, welcoming the wet in all its wonderful sloshiness. Our latest collection is designed for making the most of these moments.