Zoom In
UPDATED
NDO 2-in-1 Mittens
Our warmest 2-in-1 mitten, built to withstand the coldest winter running. Outer mitten combines with interior nylon gloves for maximum warmth on the run.
Double Down
There's nothing worse than heading out for a long winter run, only to have your fingers freeze despite your best glove-wearing intentions. Mittens are the warmest solution, trapping the heat your fingers produce when enclosed together. Ours feature a layering approach: a water-resistant softshell mitten for protection from the elements on the outside and a lightweight nylon glove for warmth on the inside. Wear them together on the coldest days or separately as it gets more temperate.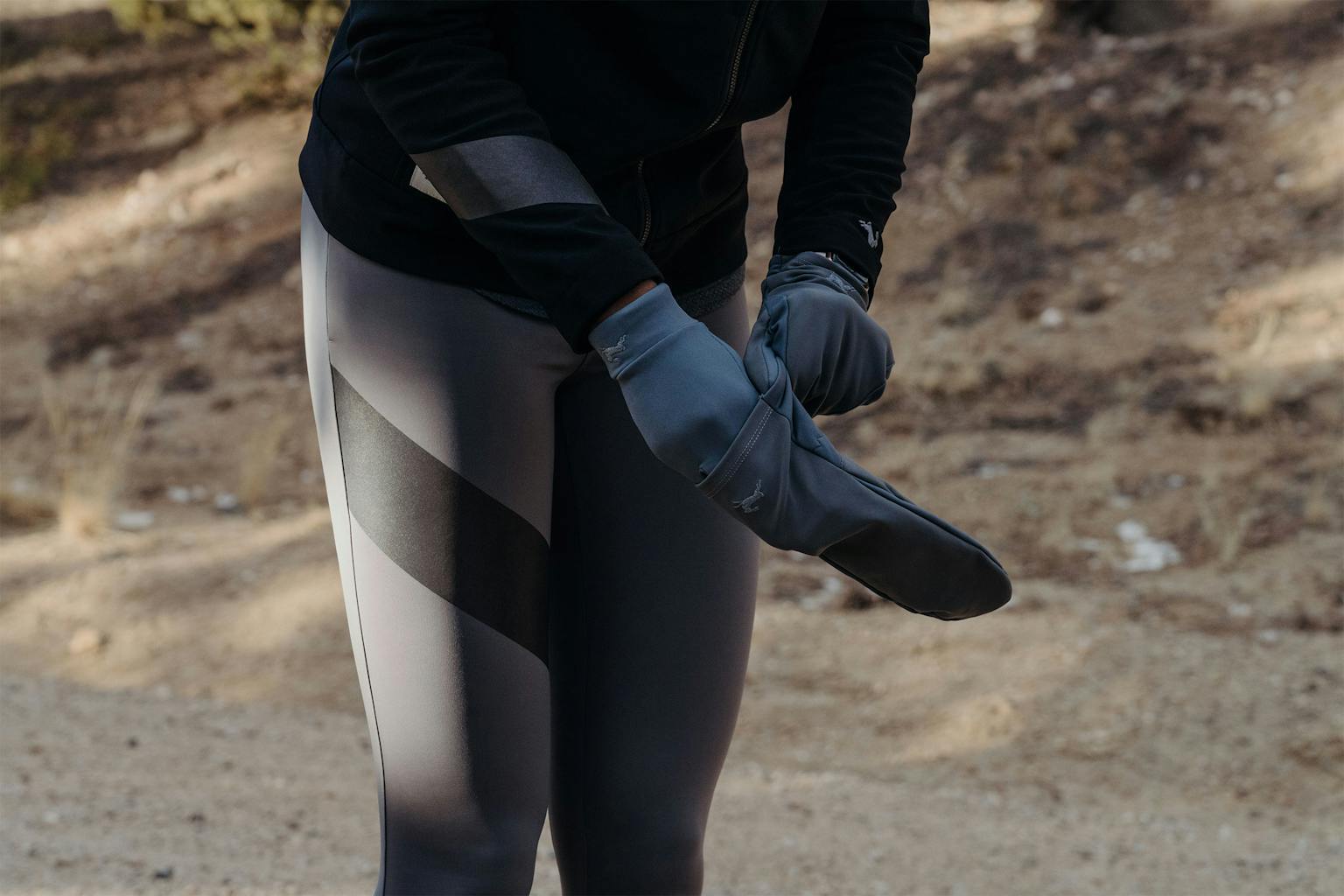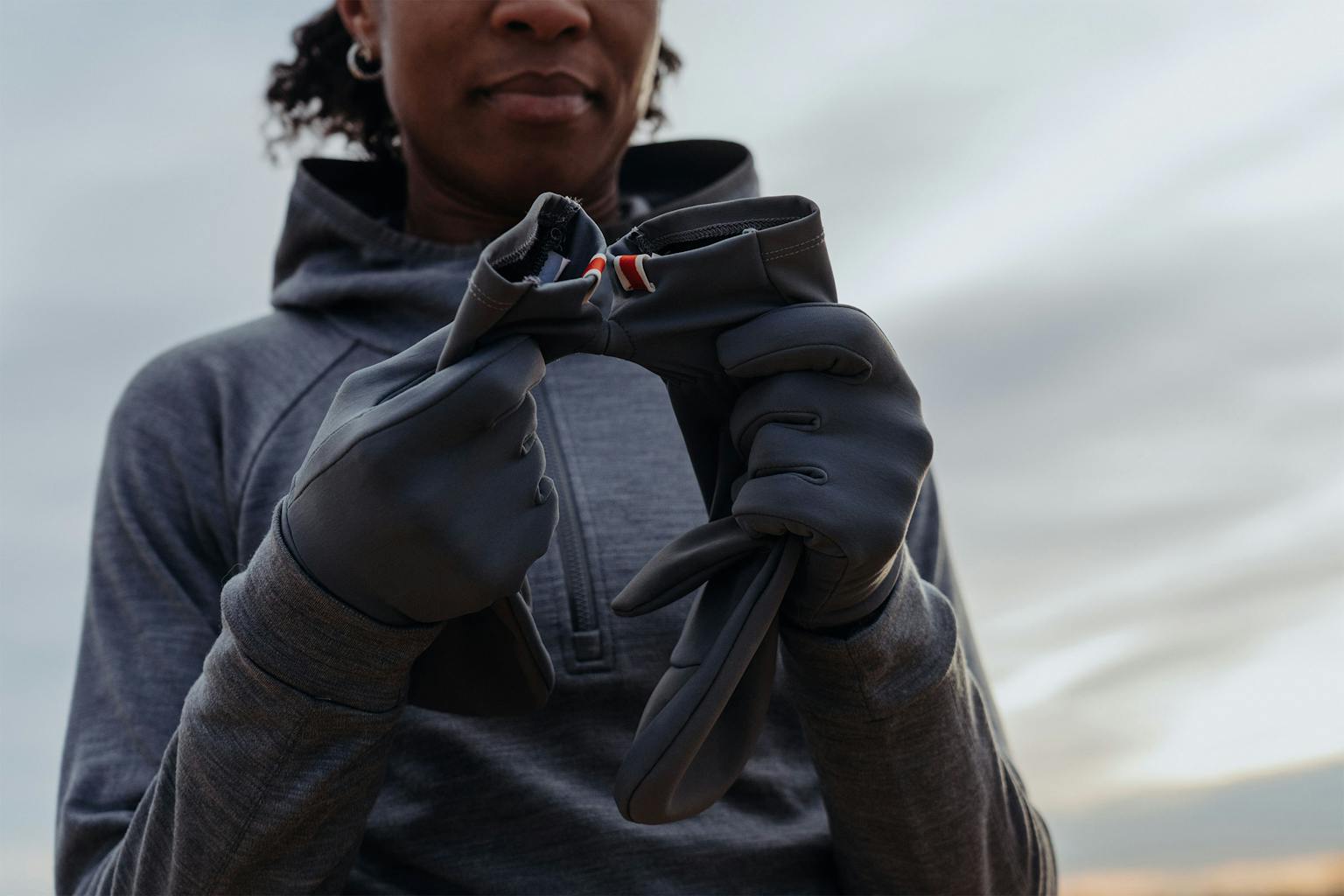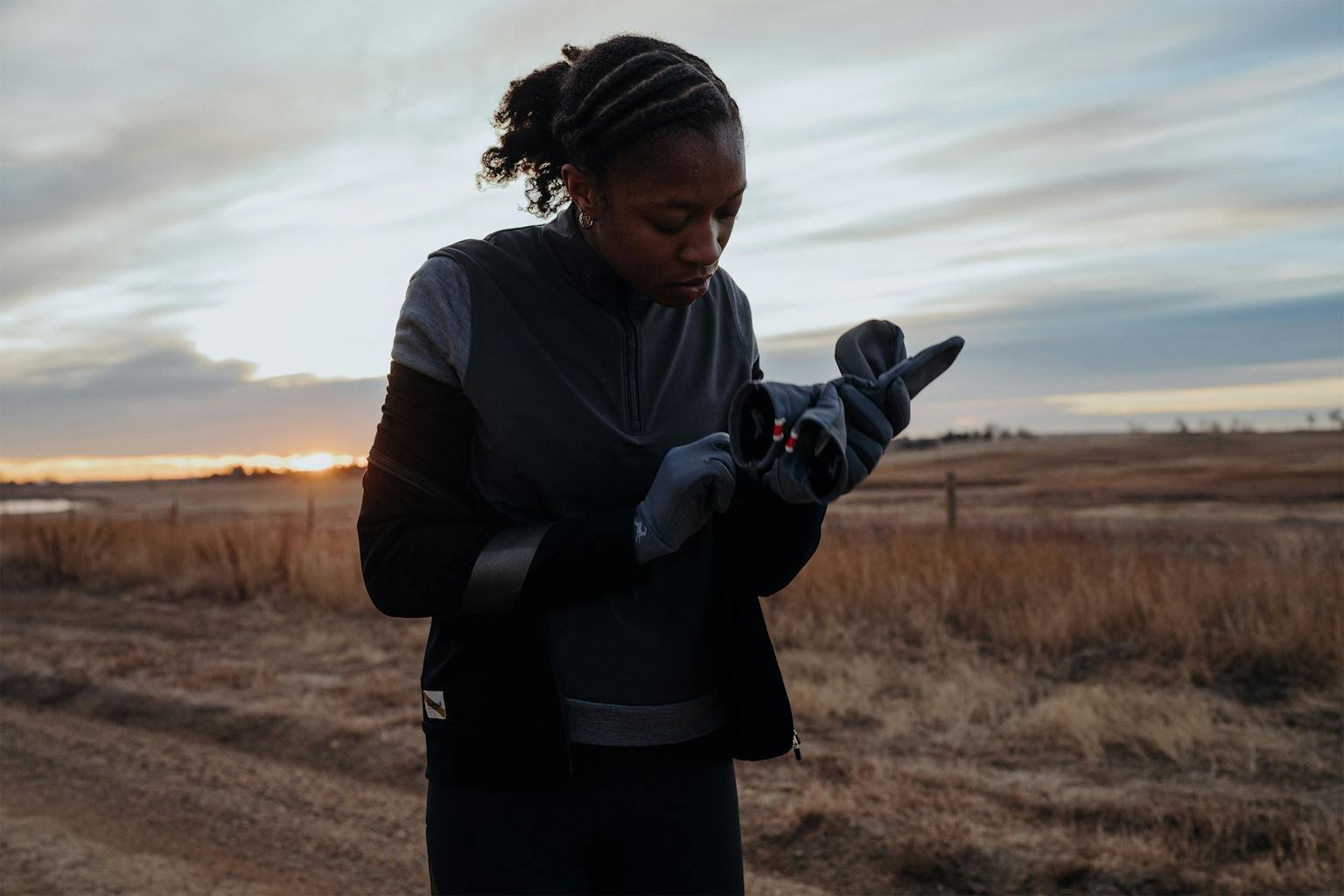 Outer wind-and-water repellent mitten with Merino liner and inner fitted glove. Glove liner features a fitted glove with pointer finger and thumb touch pads for screen connectivity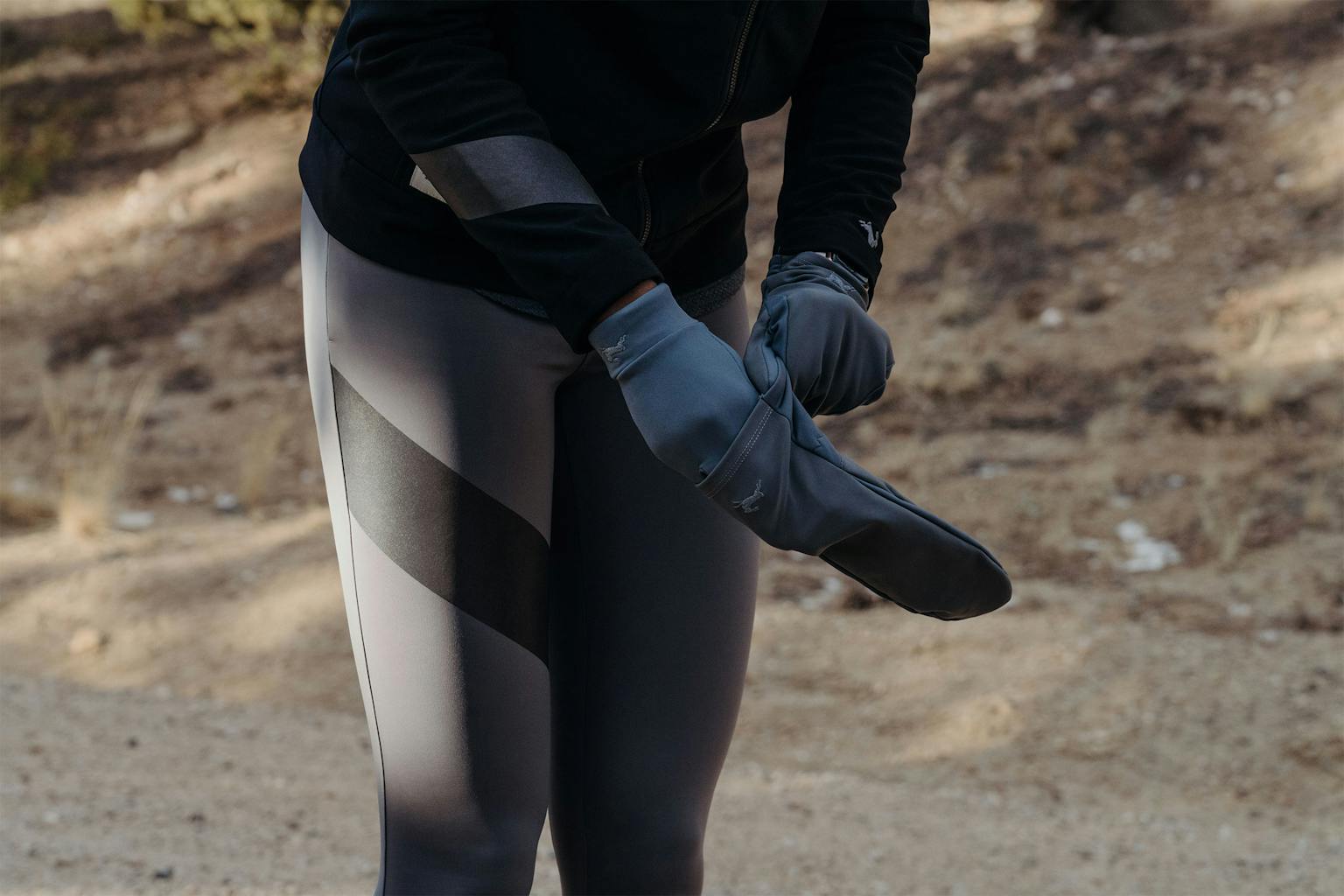 Internal hidden magnets clip the mittens together when not in use.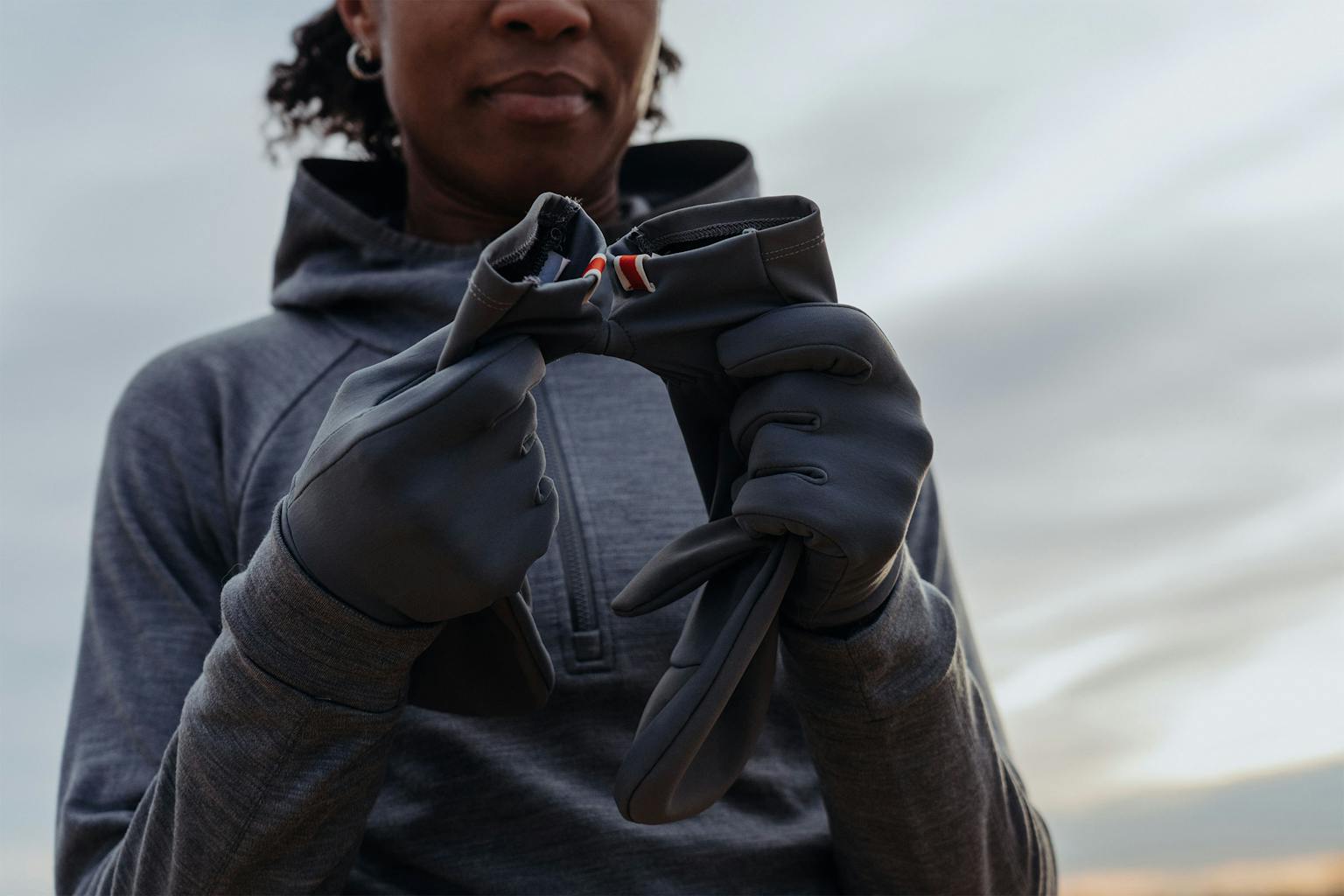 Mitten features a reflective embroidered hare and racing stripe detail on the back cuffs.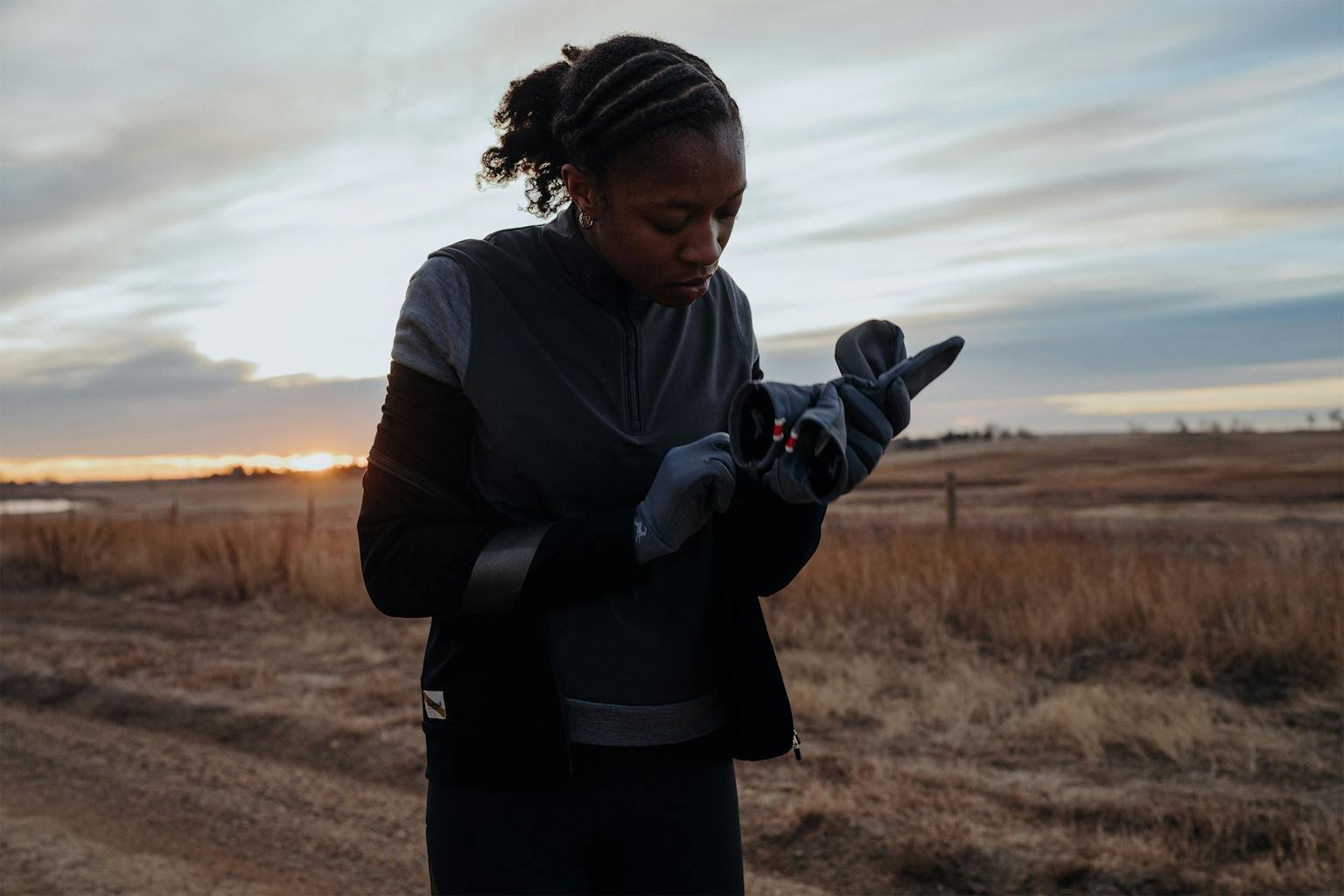 Fabric
Mitten: 51% Merino Wool, 28% Nylon, 16% Polyurethane, 5% Elastane
Inner Glove: 85% Nylon/15`% Elastane

Care
Machine wash cold
Gentle cycle
Do not bleach
Do not tumble dry
Do not dry clean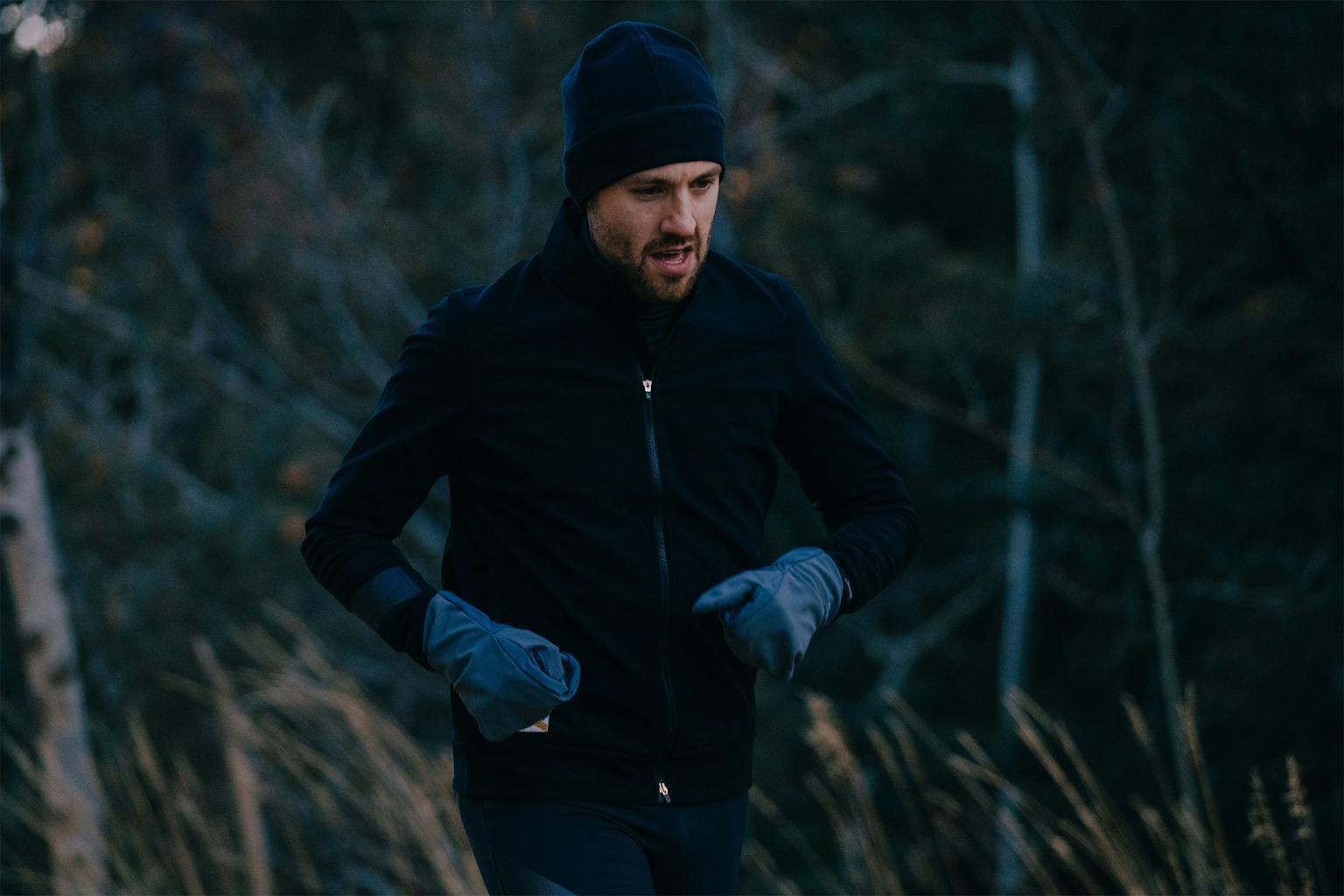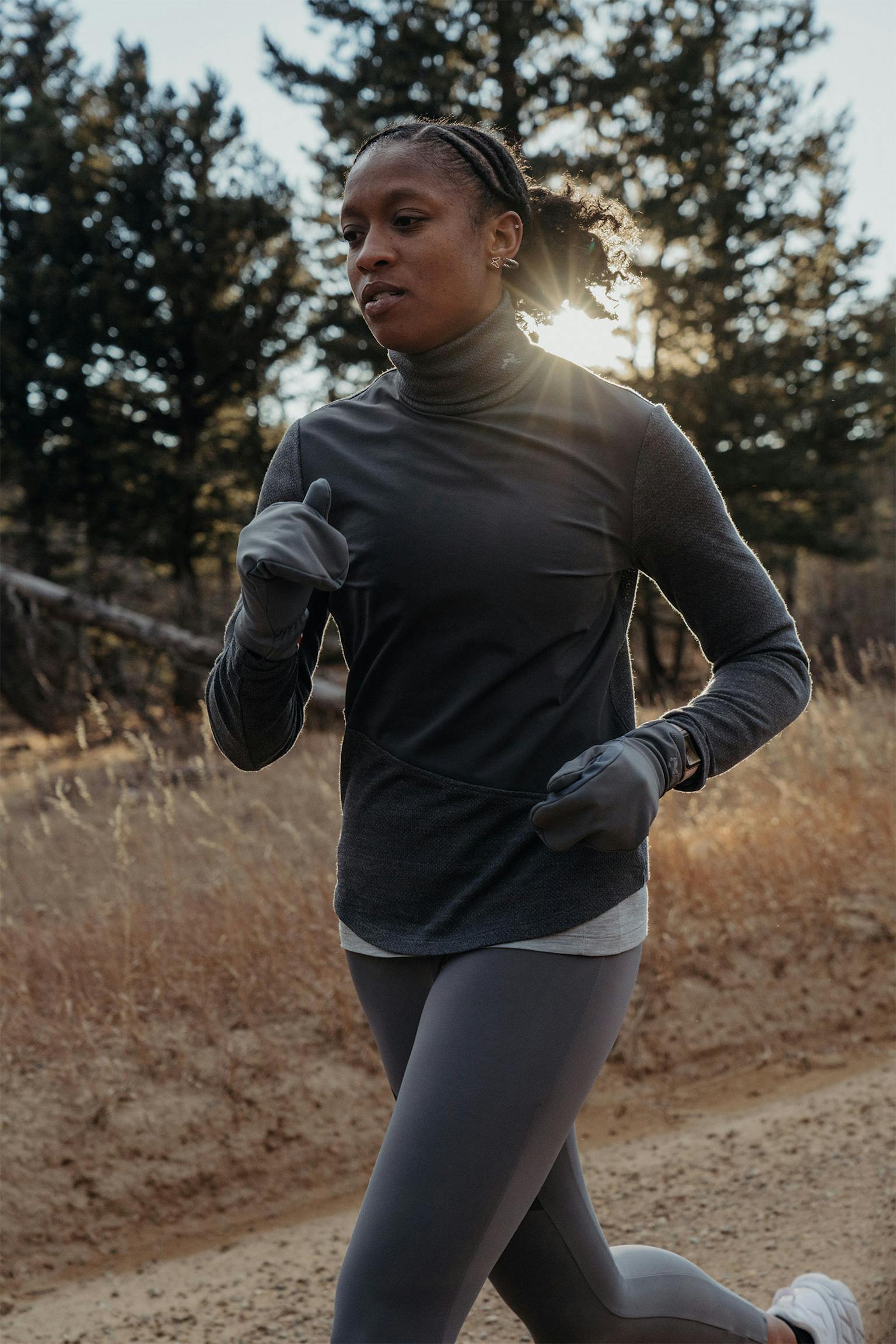 More than a Mitten
The secret to a great running mitten starts from the outside in. On the mitten's exterior we use the same highly water-and-wind resistant softshell fabric as our NDO Jacket. Then, for added insulation and moisture-wicking, we lined the mitten with a bonded Merino wool. Inside that you'll find a five-finger glove, which is made from a lighter nylon-elastane blend.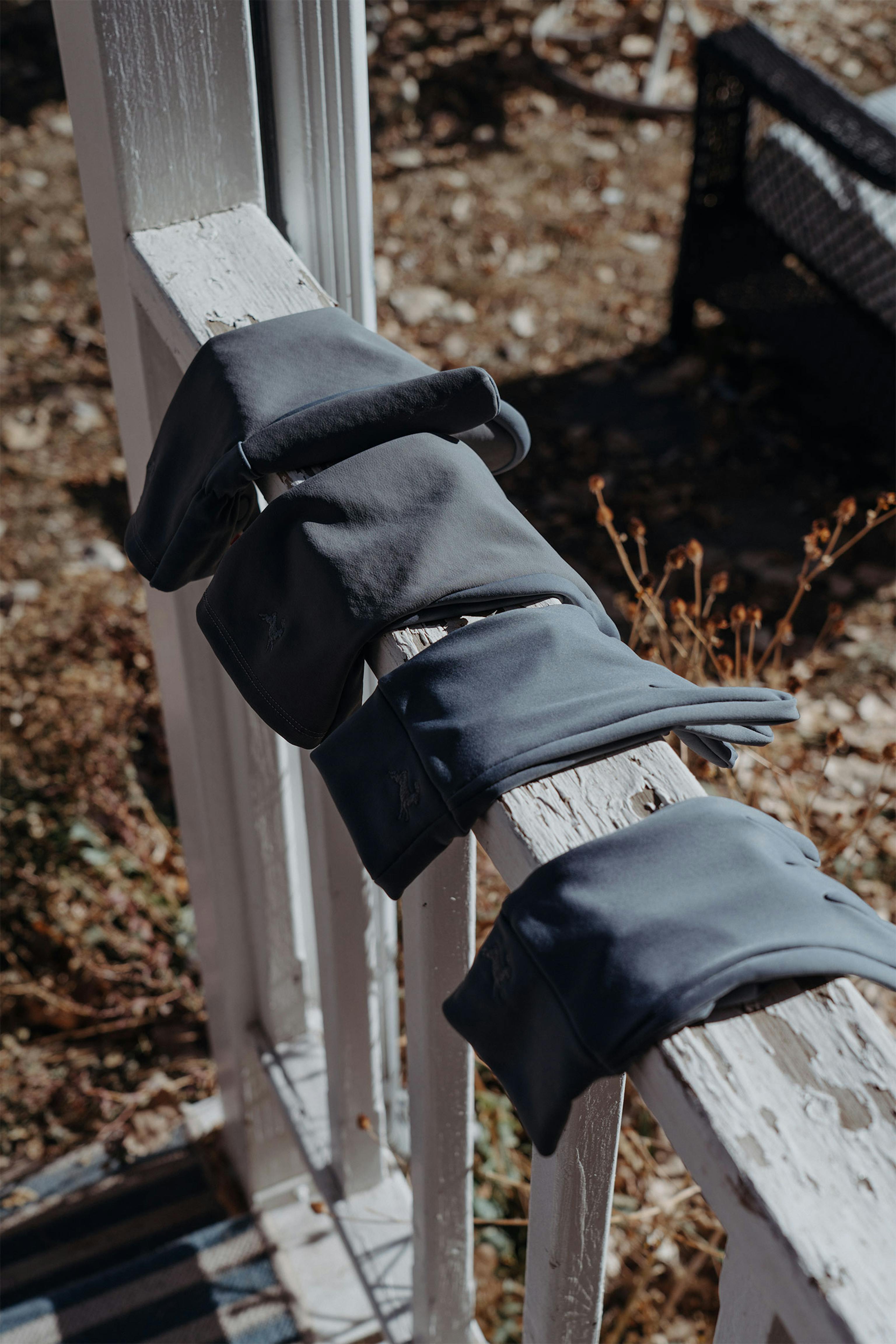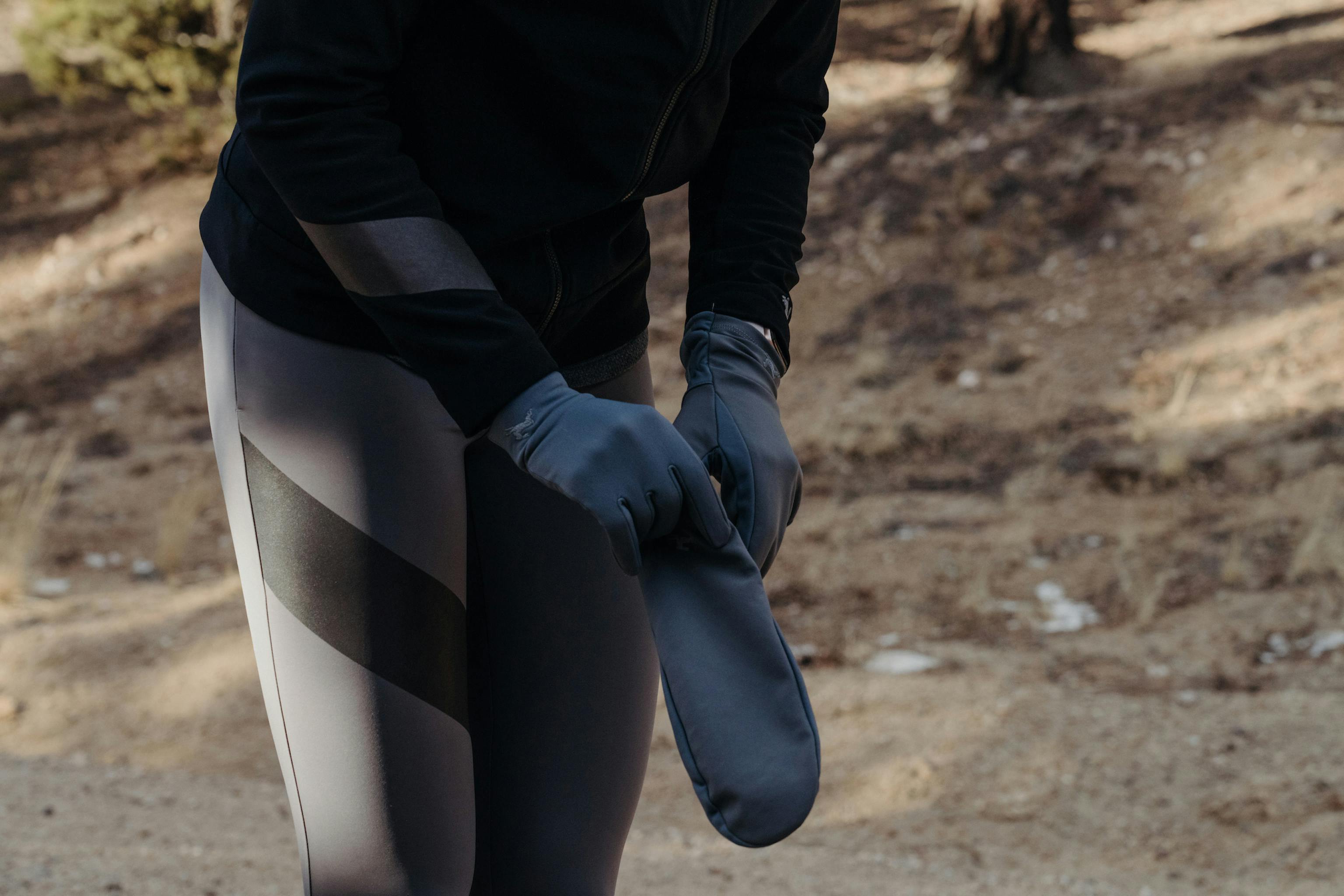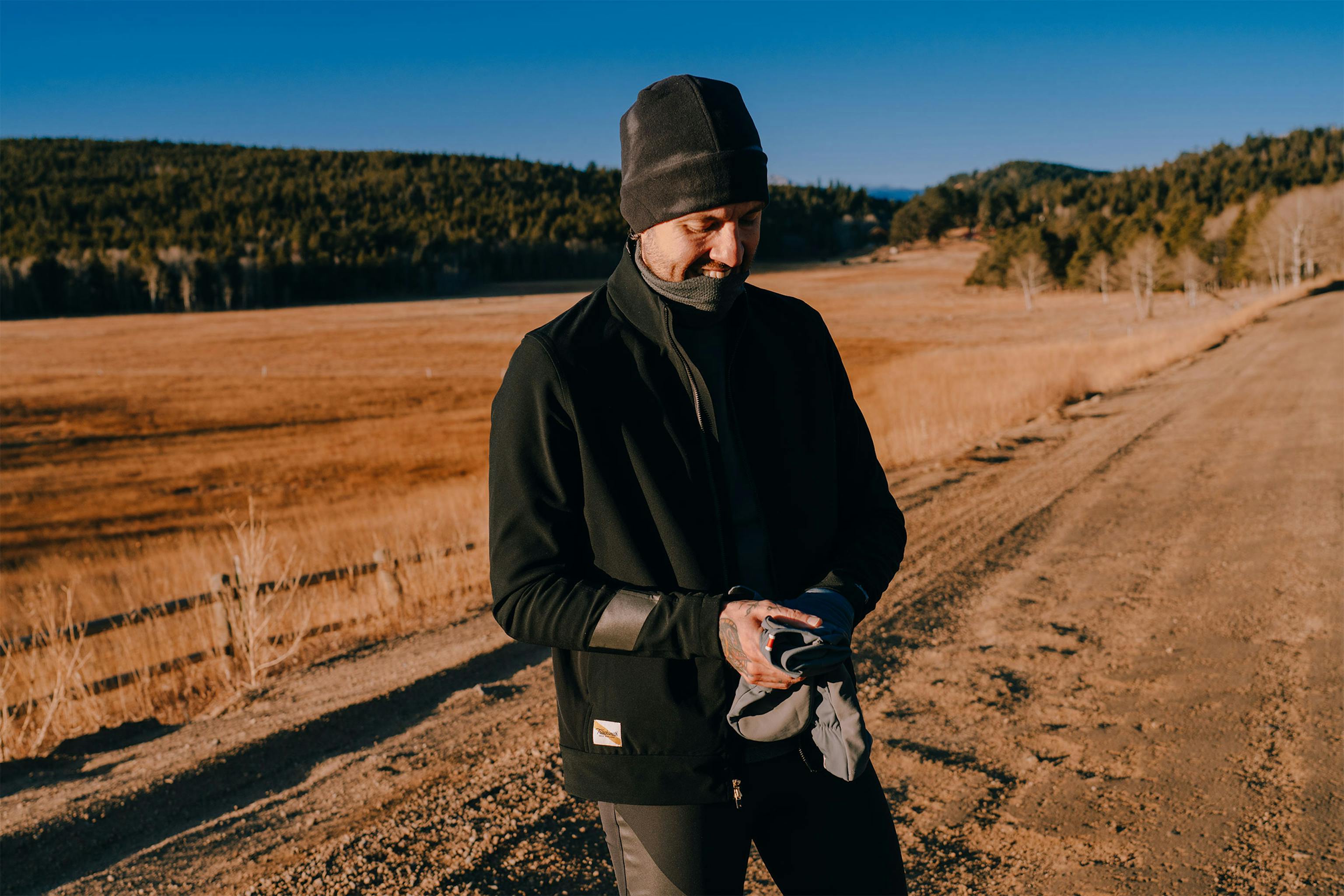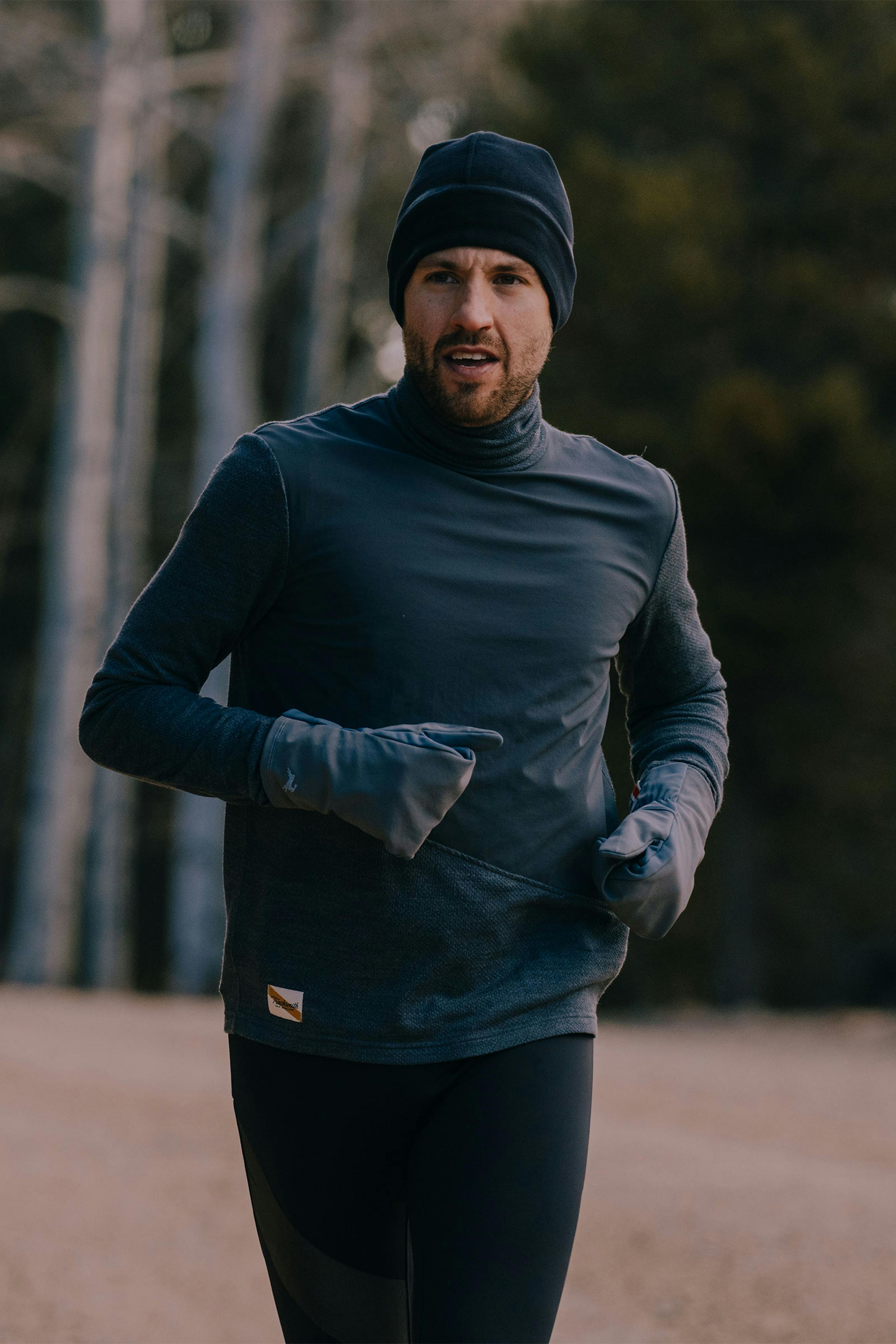 Externally Driven
For the external mitten, we selected a technical softshell that is water and wind resistant and then bonded it to a Merino wool liner. On the underside, we used our Inverno Blend on the palm and thumbs, for a little softness when you need to wipe your face or nose.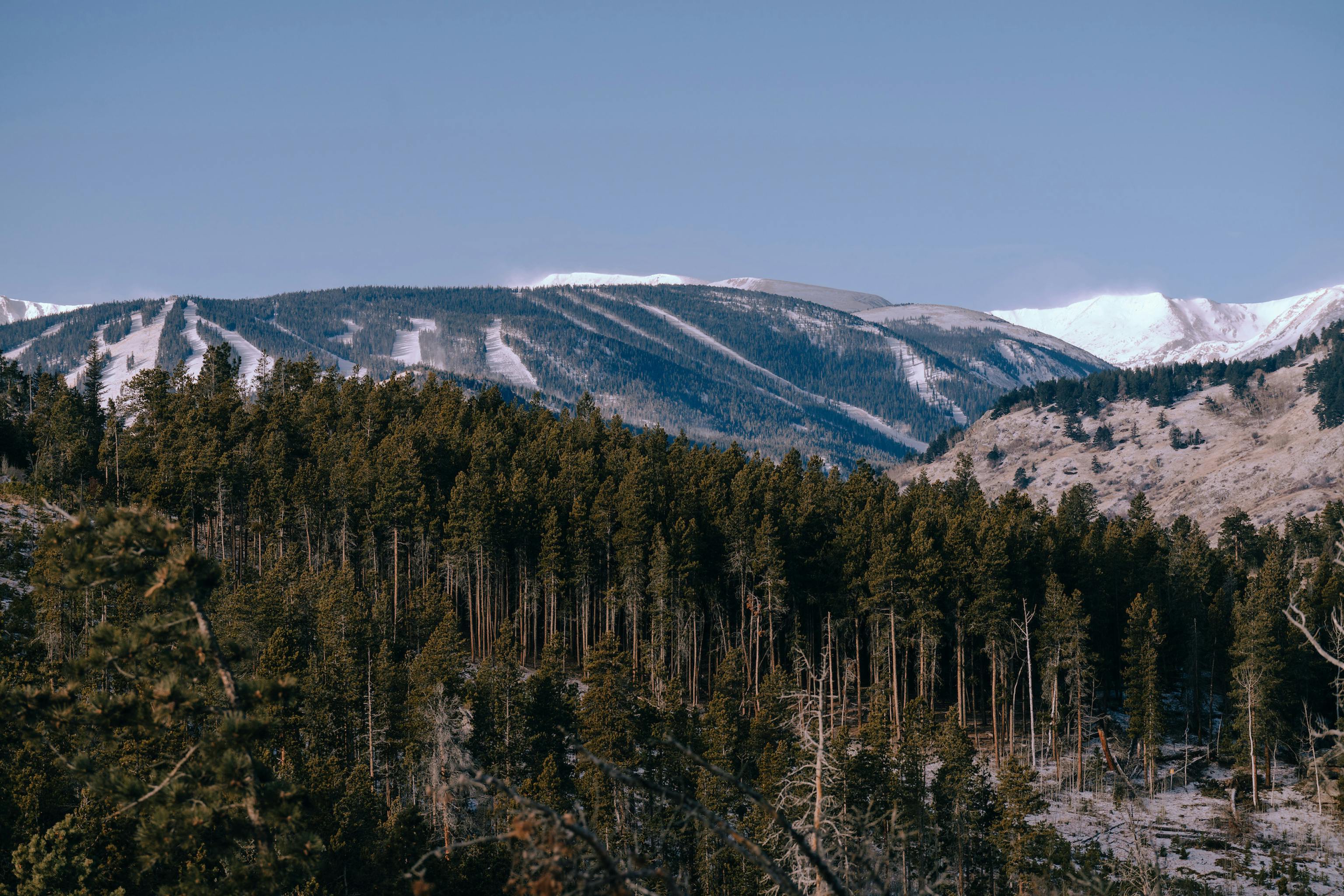 No Days Off
No Days Off is our annual call for consistency, moderation and patience: the full-time, year-round commitment to the process. This is not a race towards injury, but a recognition that little and often beats grand acts of ruinous excess. A commitment to consistency means embracing the elements and training through the darkest days of winter. Our No Days Off Collection is carefully designed to help you weather Mother Nature's worst. Every purchase ships with a free 2022 NDO Poster while supplies lasts for tracking your progress in the year ahead.