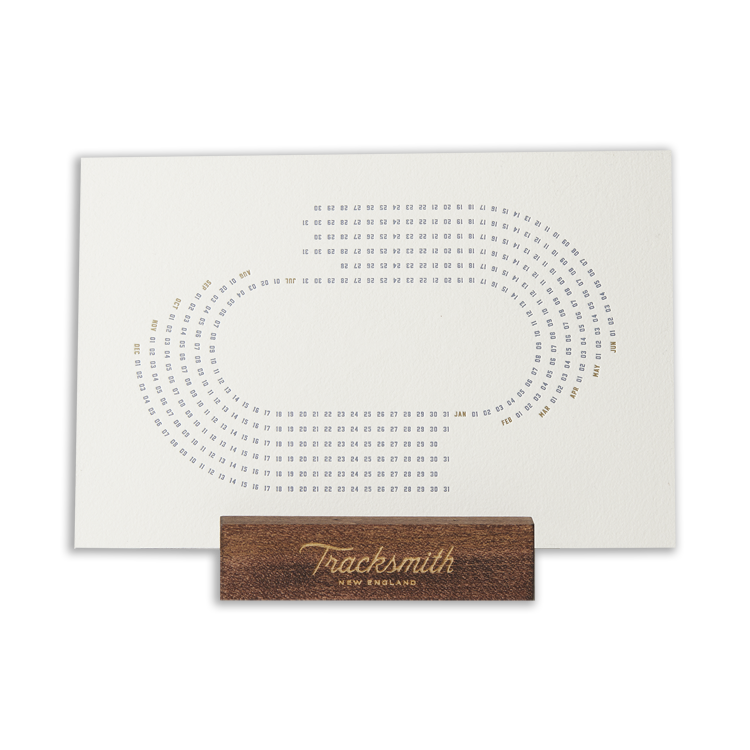 No Days Off is not a race towards your physical breaking point, but rather a call for moderation – a daily greasing of the groove where today's run is only as important as what you are able to do tomorrow, and the day after that, and the day after that, and the day after that . . .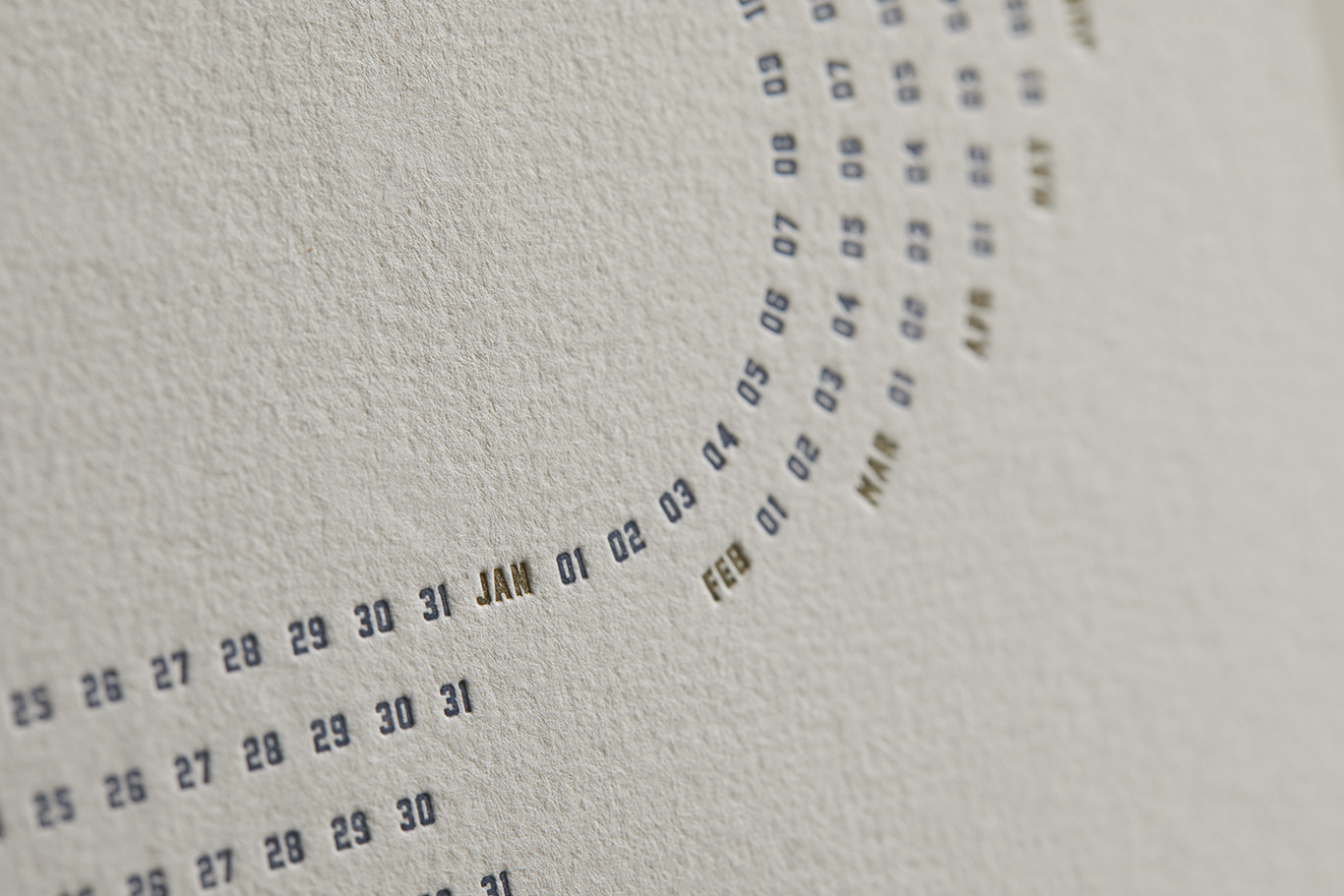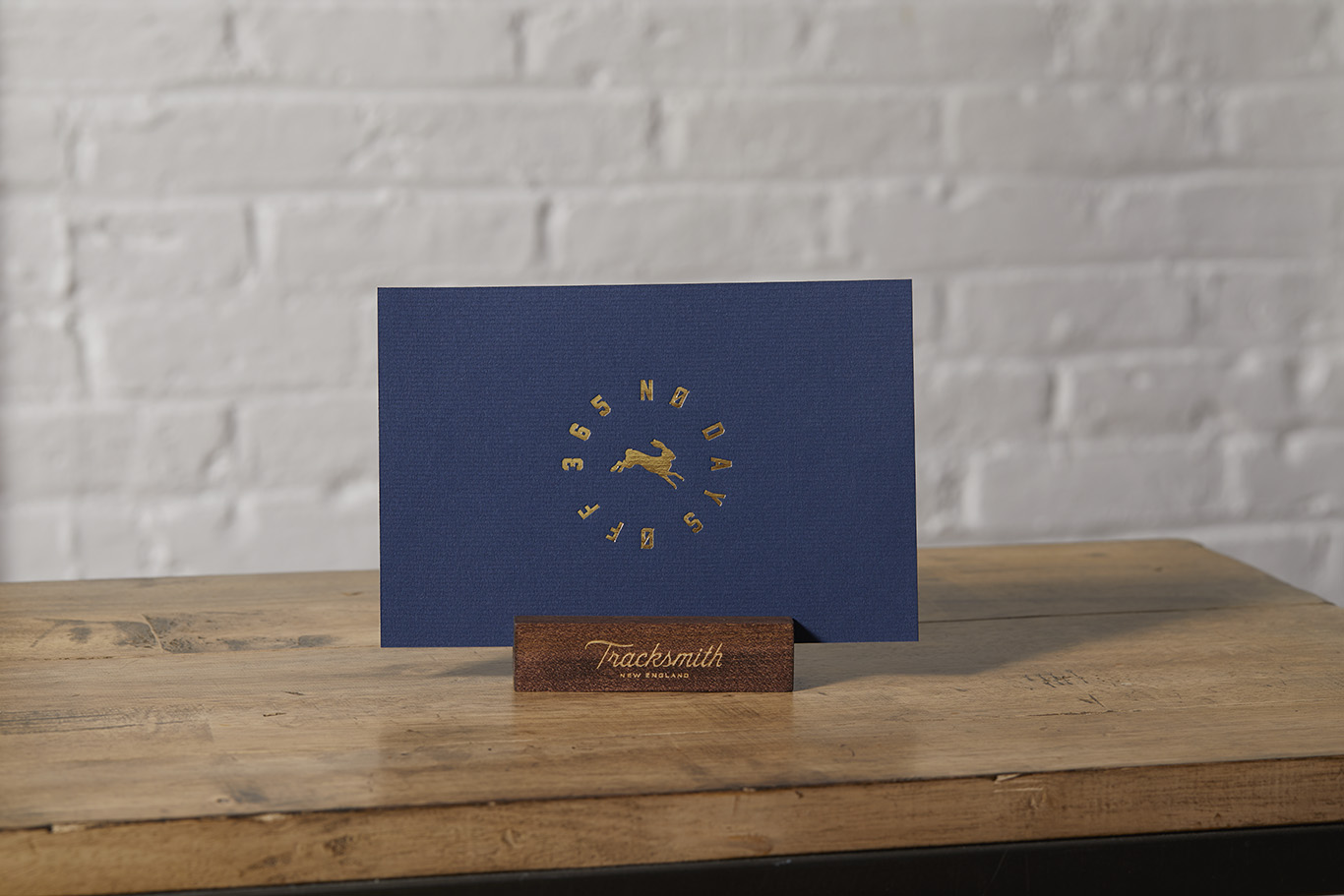 Elias Roustom and his team at EM Letterpress are masters of their craft. From his studio in North Attleboro, Massachusetts, Elias executes every project with an exacting eye for detail and craftsmanship.
This artistic approach to letterpressing has resulted in a calendar worth treasuring.
A trained architect and master of fine arts, Elias relishes every exacting aspect of the printing process. He hand-mixes his ink formulas to match Pantone chips, glues together hundreds of sheets of laid paper and sizes them on a vintage 1980's paper trimmer. 
After preparing the test paper, plates and foil, Elias rolls the custom ink onto one of his four 1950's German Heidelberg Windmill presses.
When it's time to work on the gold foil, Elias relies on his Windmill press, a swath of gold foil and a metal plate crafted by Peter Otto in his fourth-generation family-owned Concord Engraving workshop.