Zoom In
NEW STYLE
Terry Tee
This easy-fitting unisex style Henley is built for post-run. Women should purchase their usual size for an oversized fit or one size down for a slimmer fit.
Soak Up
the Summer
Terry cloth is a staple of resort wear for a reason: it's perfect for pulling on after a swim. On the hunt for a lightweight version that would pair with our Run Cannonball Run Shorts, we loved the feel of this soft, recycled cotton jersey. It blends a vintage aesthetic with a modern sensibility. Perfect for tossing on post-run or at the beach, the Terry Henley is an easy-fitting short sleeve with a two-button placket. Soak it in.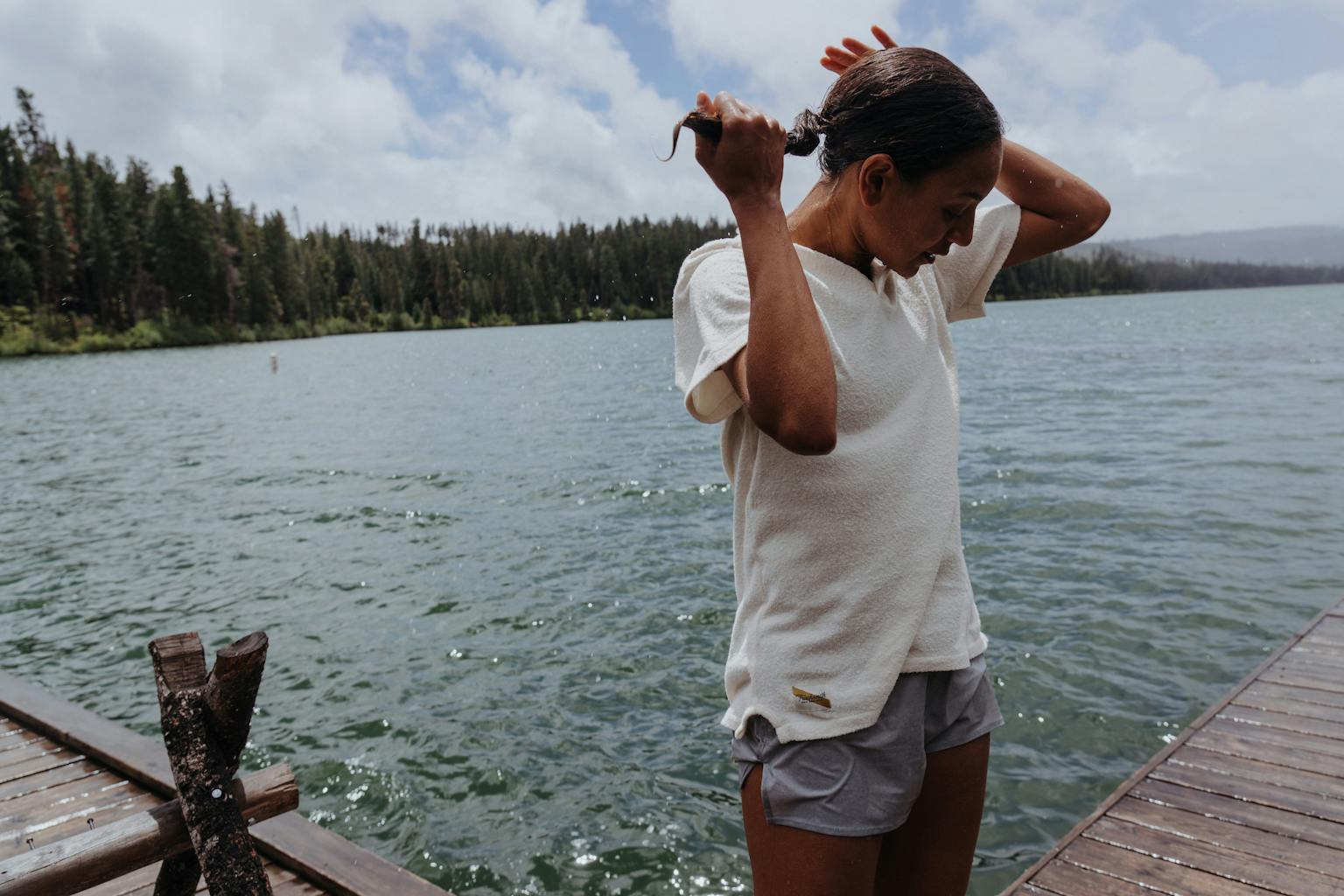 This is an easy fitting, recycled cotton jersey short sleeve tee with a two button placket.The fabric's looped back allows it to absorb over twenty times its weight in moisture, leaving you feeling dry in a flash. It fits true to size and is offered in a unisex cut. Women should purchase their usual size for an oversized fit or one size down for a slimmer fit.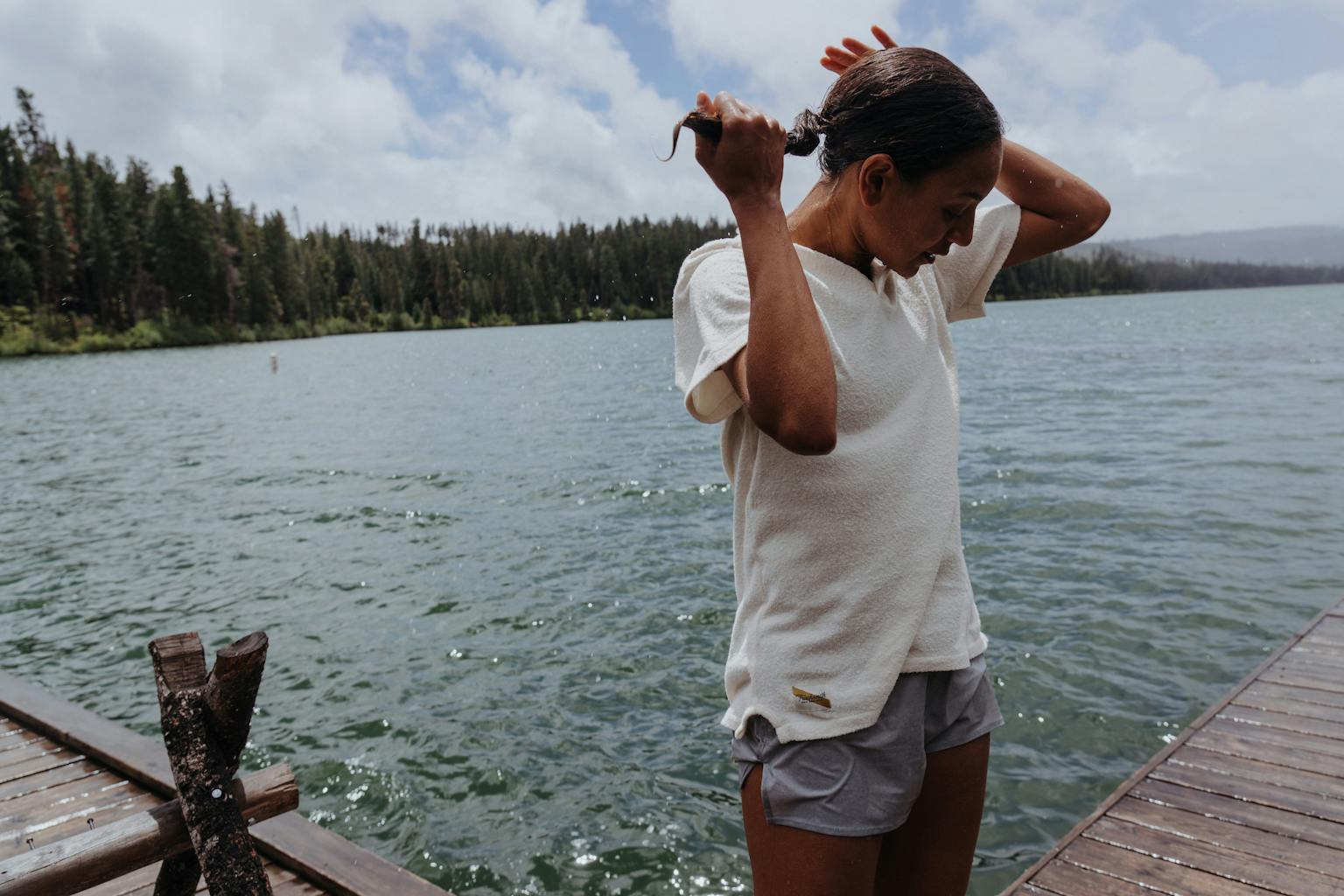 Fabric
63% Recycled supima cotton, 37% regular cotton loop gauze jersey, 193gsm2

Care
Machine Wash Cold
Do Not Bleach
Lay Flat to Dry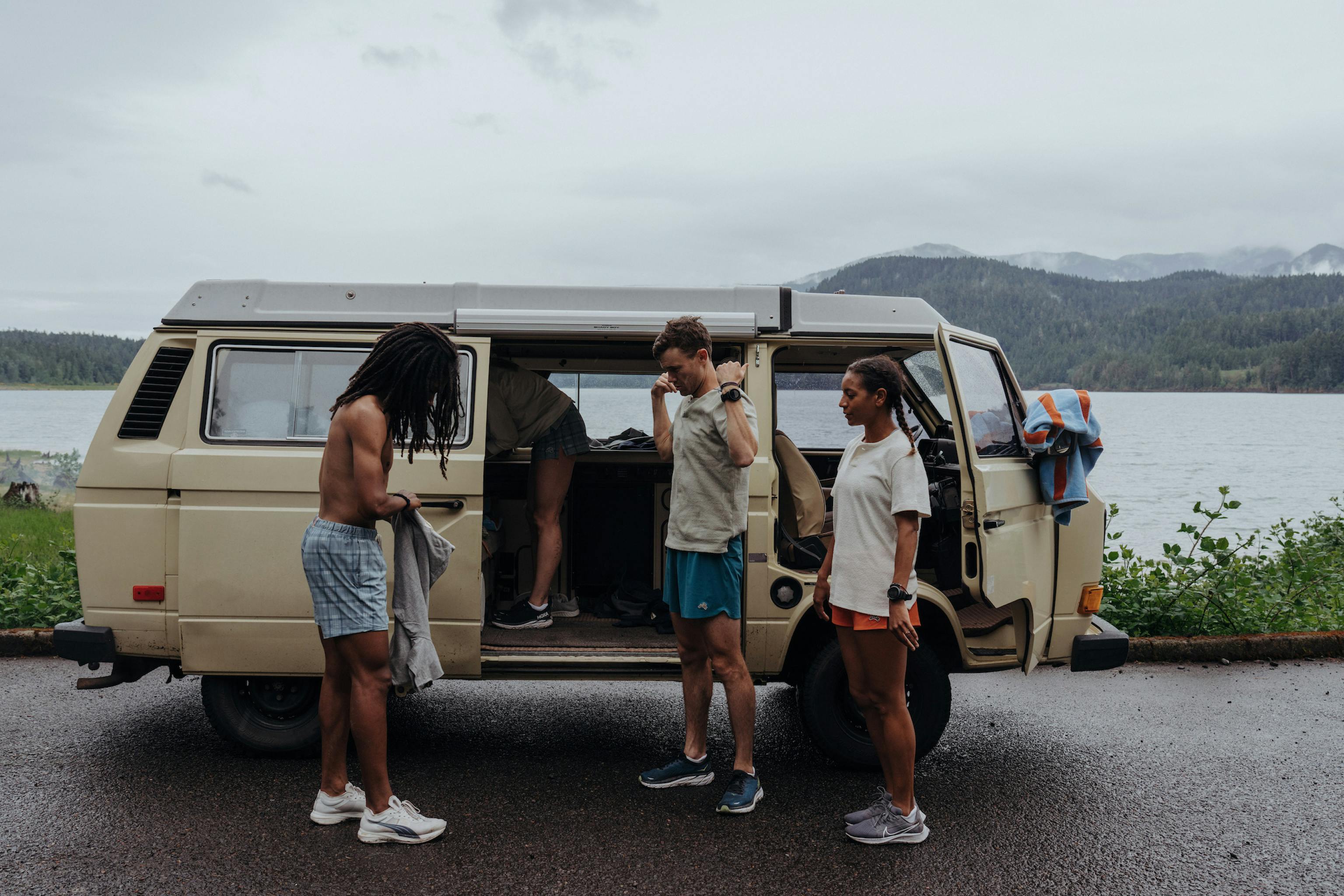 On the Road
We tested the Terry Tee's versatility on a running road trip through Oregon. The relaxed fit and comfortable styling made it the perfect top to pull on post-run or swim. Plus, it dries in a flash (even after a surprise rain shower).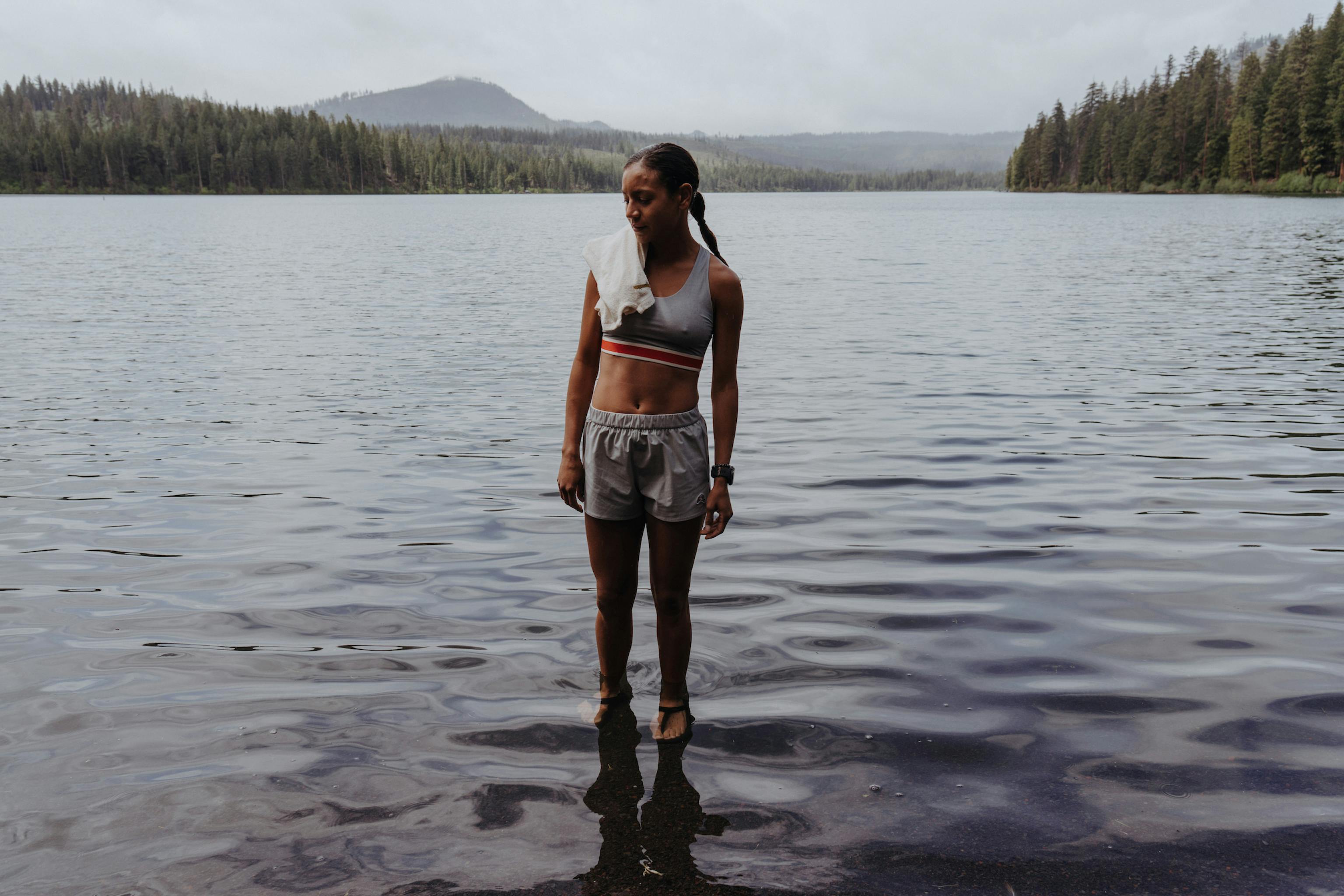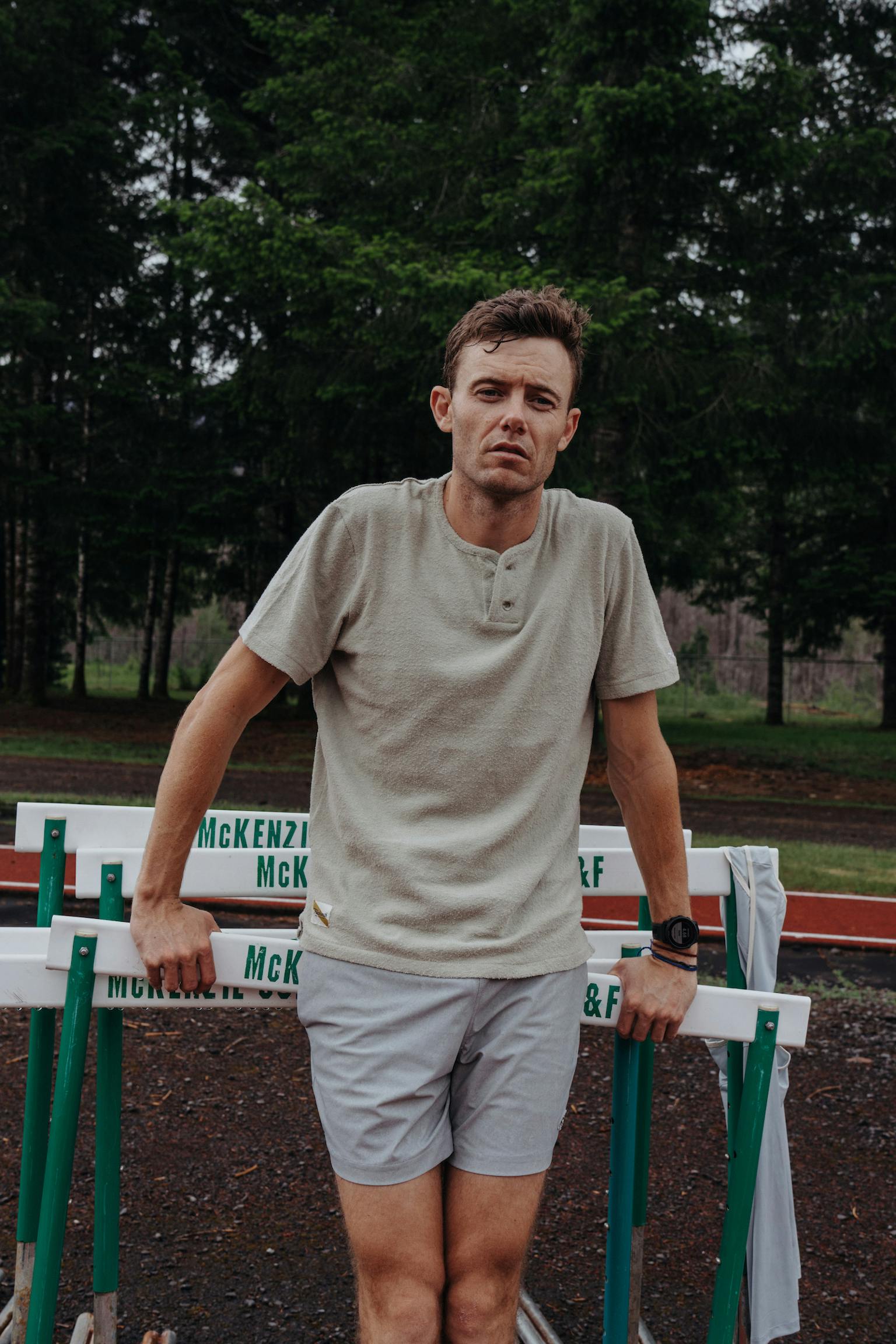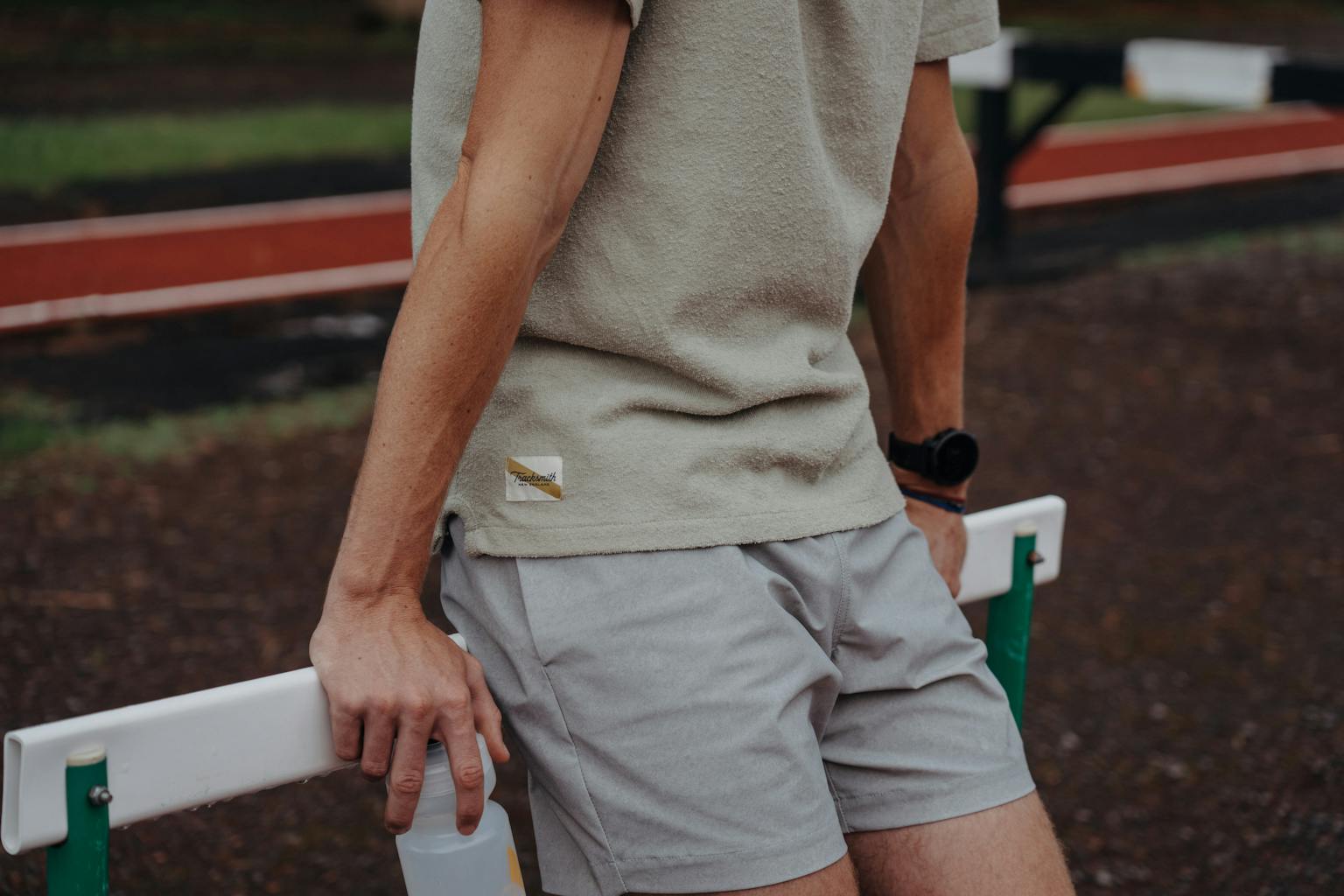 Back to Henley
This classic style derives its name from England's Henley-Upon-Thames, home to the world's most prestigious rowing regatta. Popularized in running during the 'Chariots of Fire Era,' the Henley became a sportswear staple but by the 1970s was co-opted by fashion. We love the silhouette for running or rest.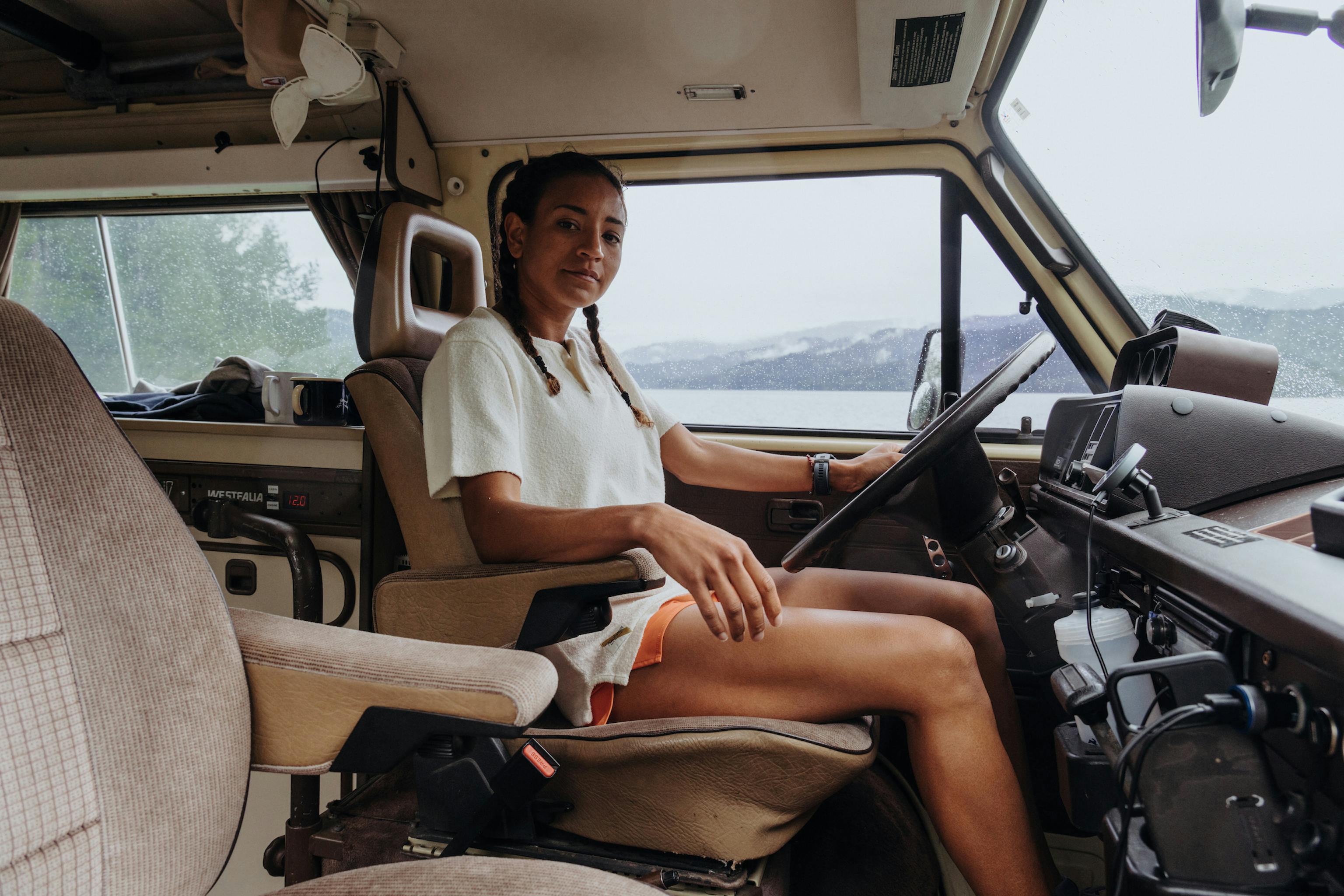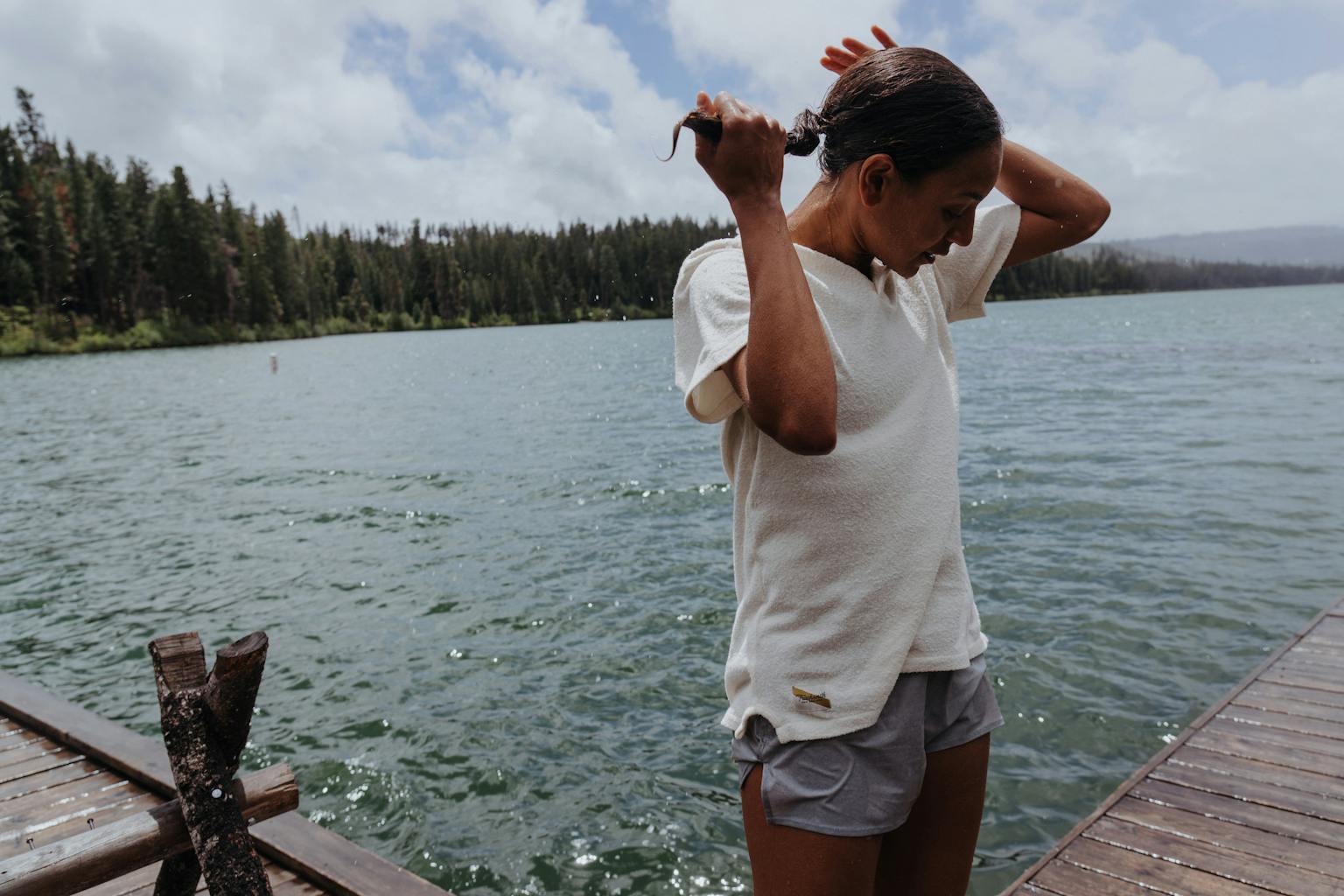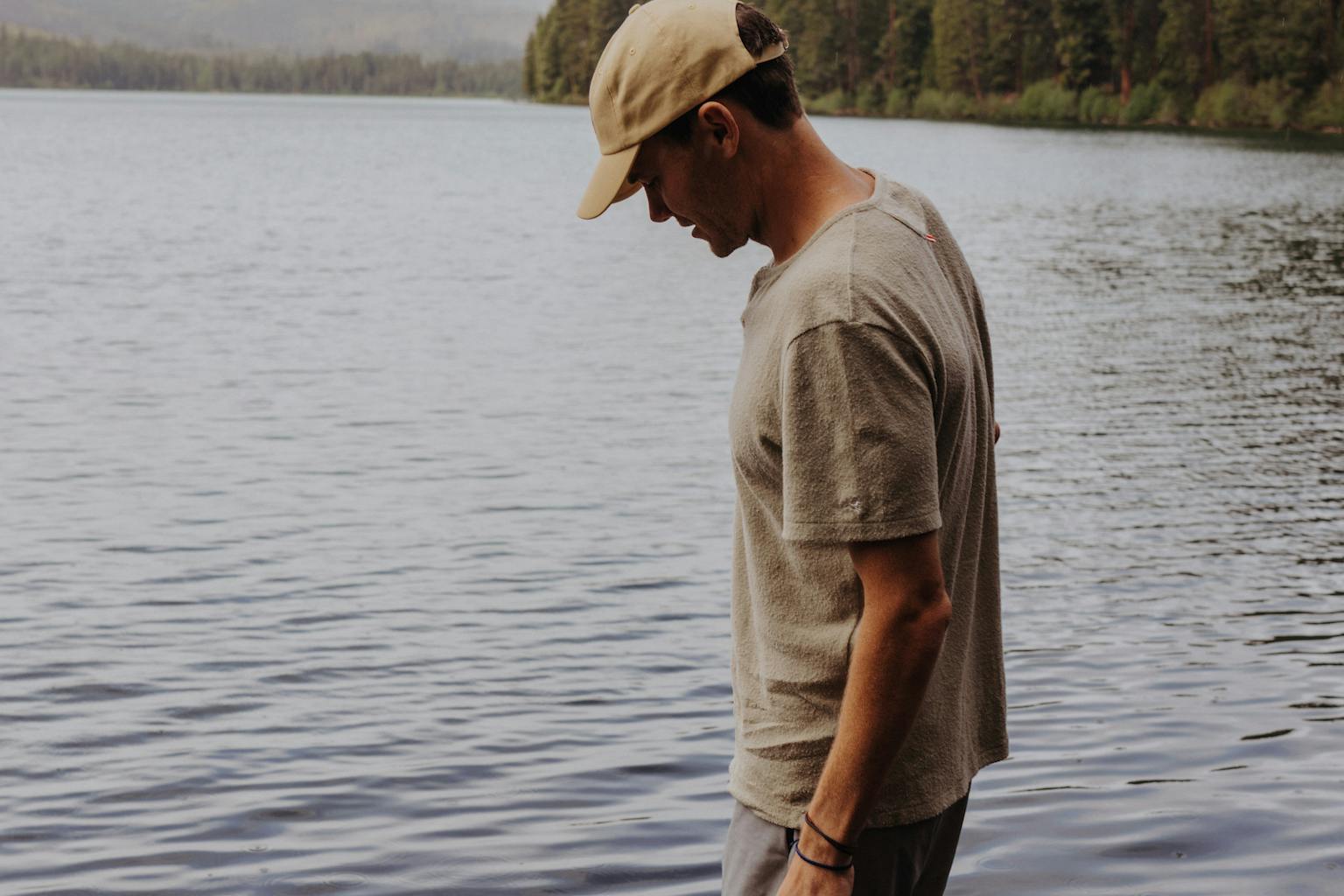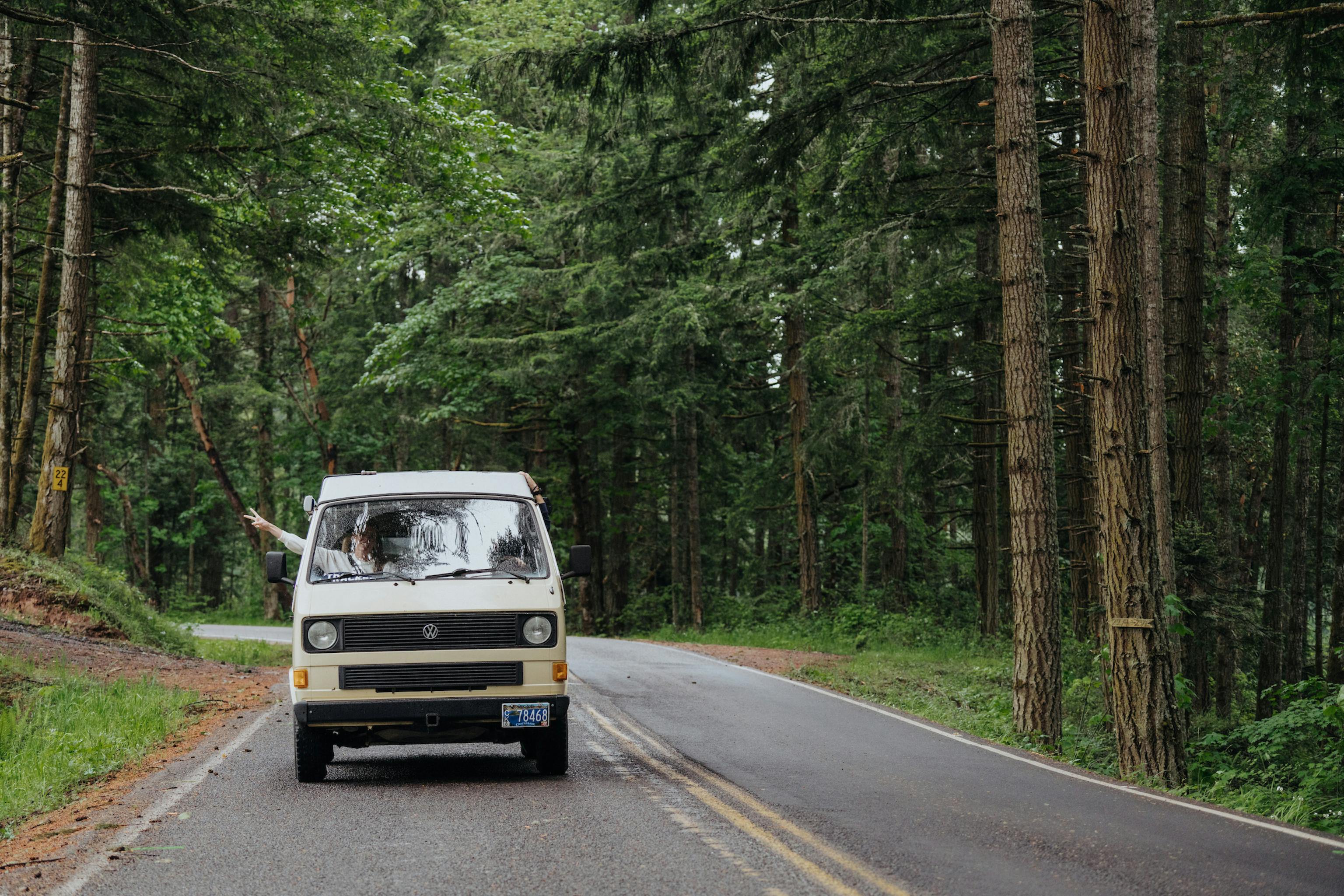 West Coast Wander
The road trip is a summer tradition. For adventurous runners, such a journey provides ample opportunities to squeeze in some training. This season, we packed up a VW Westfalia for a trip across Oregon, filled with easy sessions, a track workout in the forest and of course – the run, cannonball, run.